Confession, decorating for Halloween is probably my favorite part of Halloween. Maybe more so than the treats and the costumes…maybe.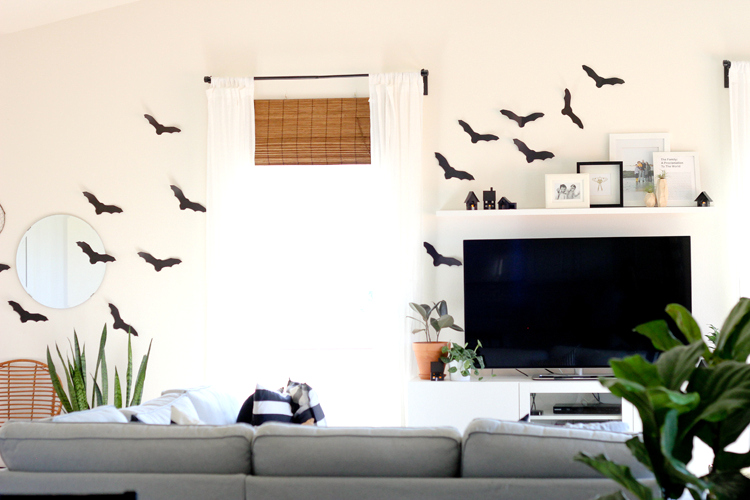 Last year I shared cute little kraft paper advent houses for Christmas, which I realized would also make fun Halloween houses.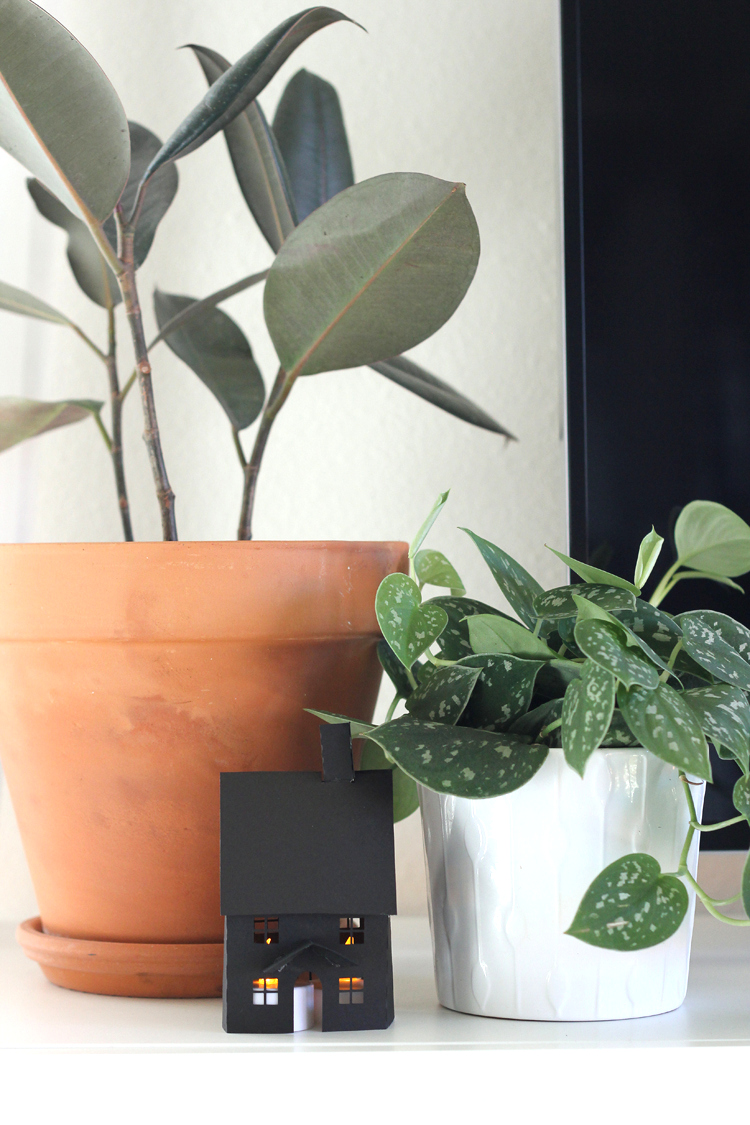 So, I removed the advent numbers from the files and cut them out of black card stock for a spookier look.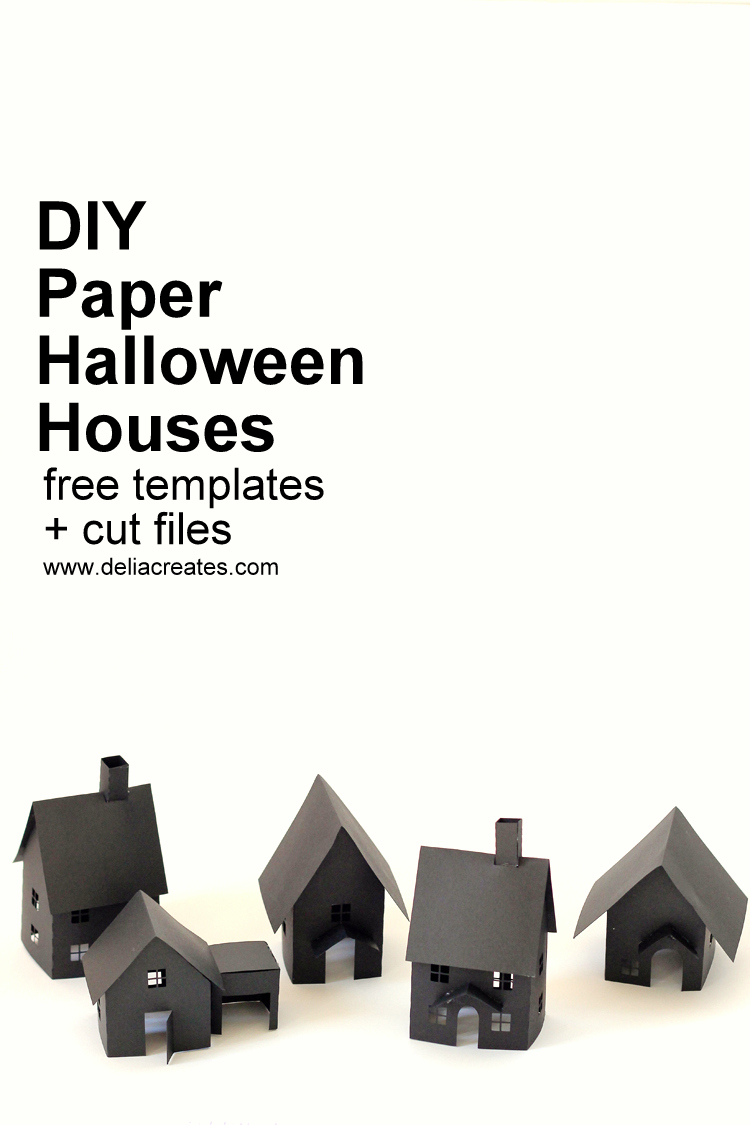 Add some battery operated tea lights and you have some inexpensive, cute Halloween decor that is a cinch to make!…especially if you have a cutting machine.
All you need is some black 8.5 x 11 inch card stock and some hot glue.
I originally created the houses for my Silhouette, so I've included some Silhouette design files that create the houses you see pictured. For those of you who don't have a Silhouette, I've also included an .svg file and a .pdf file so that you can adapt them to your cutting machine or use them as a template to cut them by hand. They will vary a little bit from these pictures, because I designed them a little differently for those file types.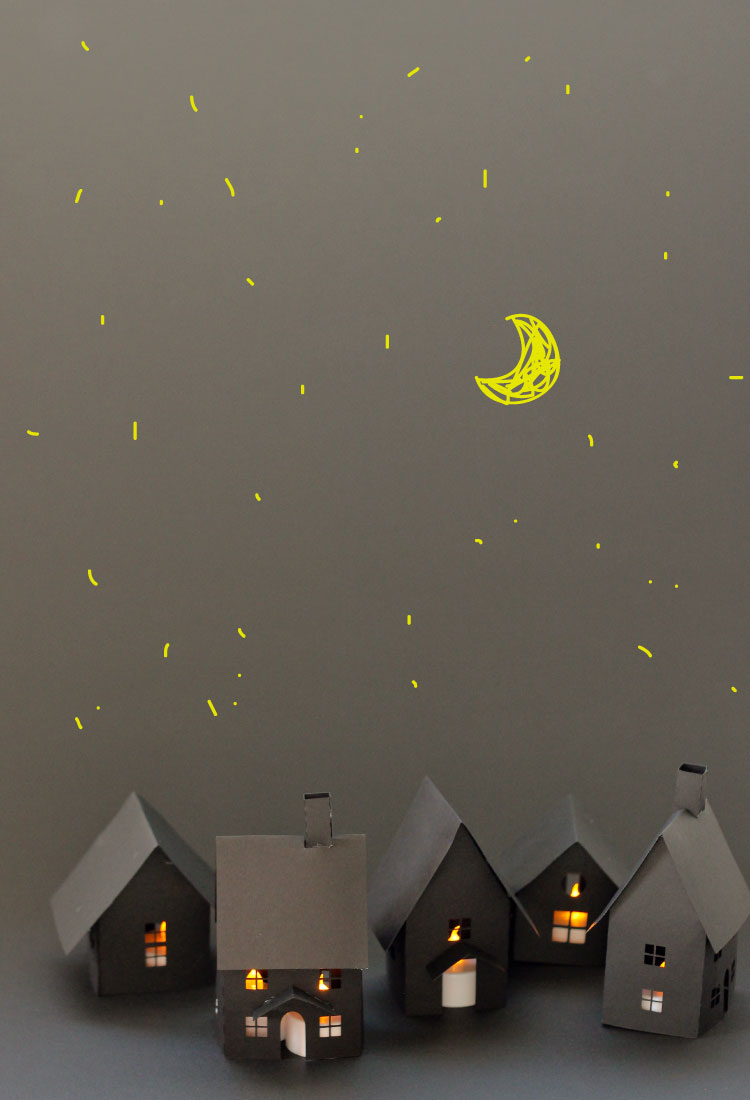 HALLOWEEN HOUSE FILES:
PDF:  halloween-houses
SVG (zip file): halloween houses.svg
Halloween Houses Silhouette Design files (there are four files in one zip file): Halloween House Silhouette Files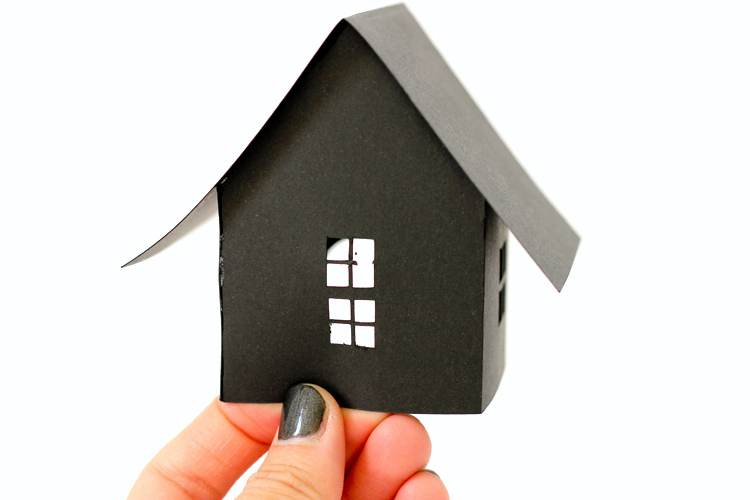 The really great thing, is if you pull your houses off the cutting mat too quick and rip a window (ahem…not that I know anything about that ;)), it just adds to the spookiness factor.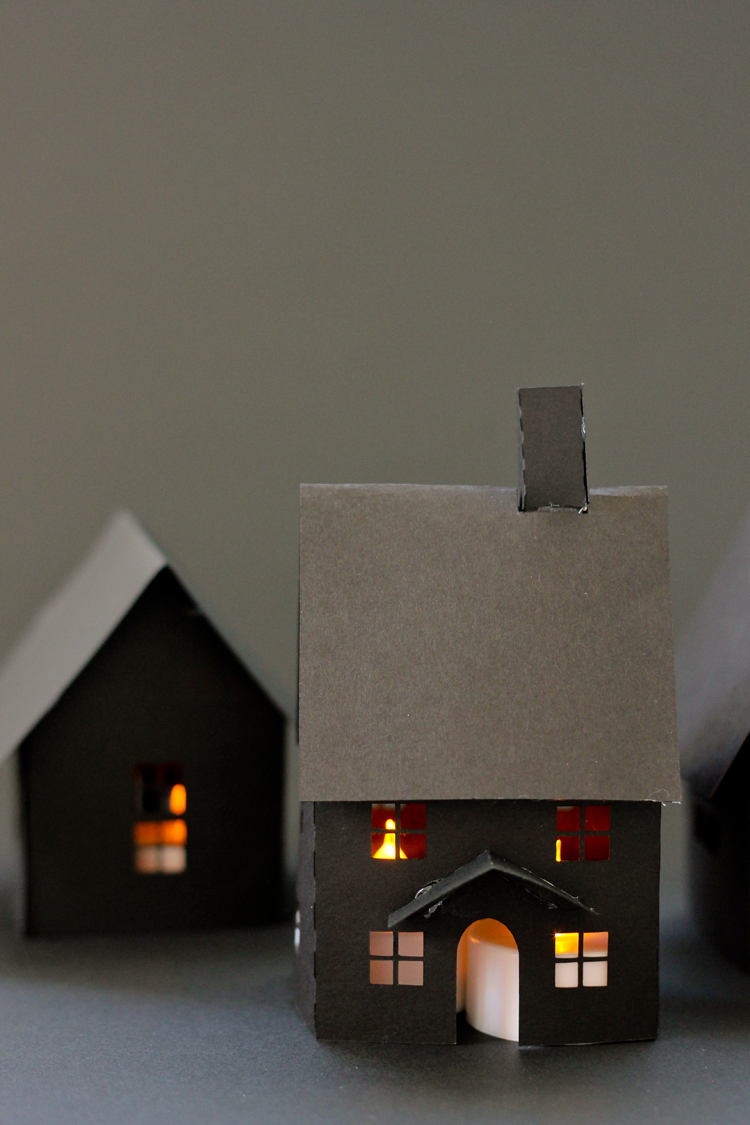 Have some hot glue gun strings hanging off the corners? They totally count as faux spider webs. 🙂 🙂
You can pack them gently in a plastic tote for next year if you want to save them, which I have done successfully with our advent houses, or simply recycle them when you're done! They are just paper after all.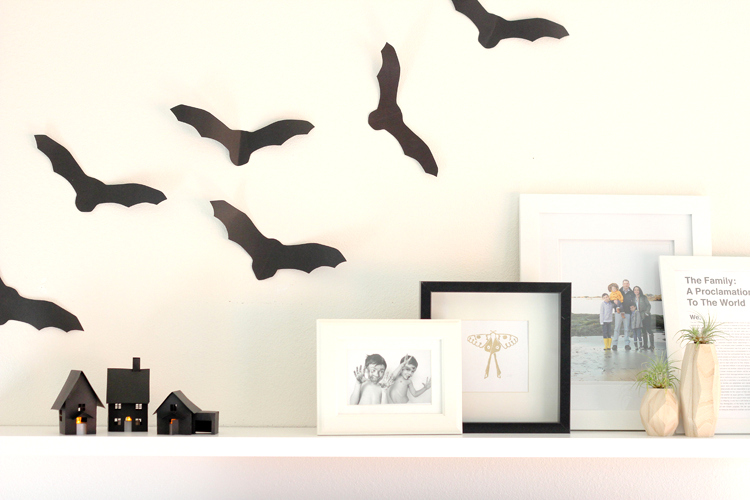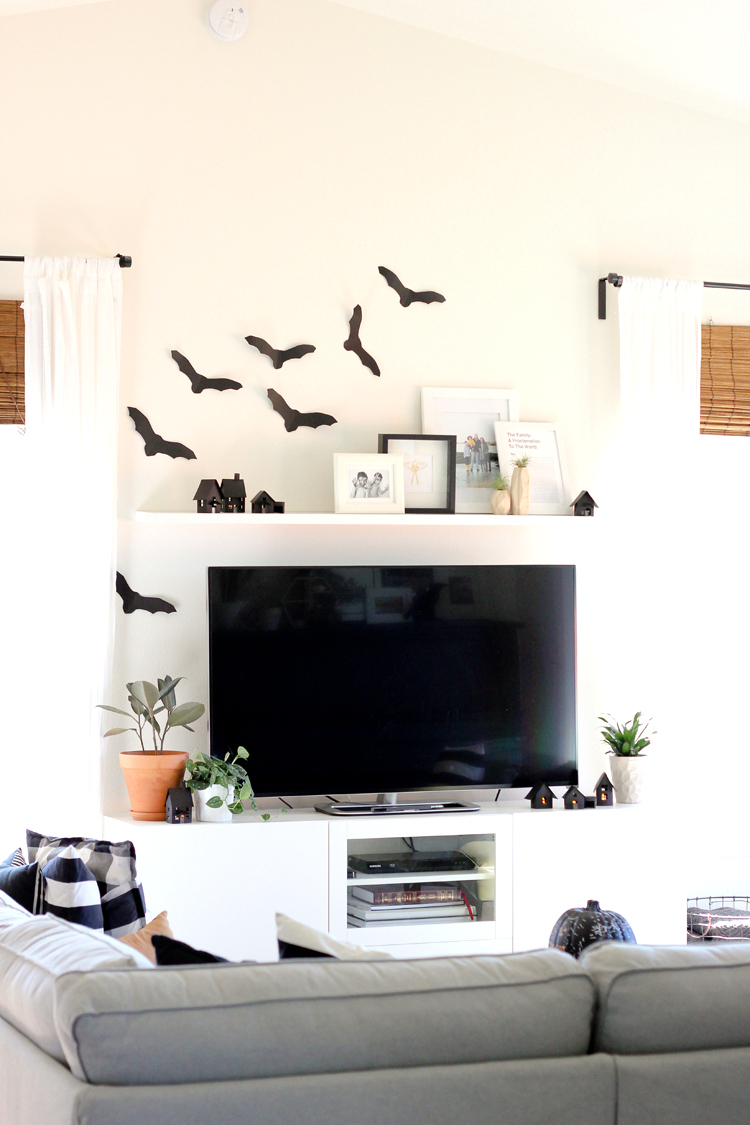 I'm a big fan of inexpensive paper decor if you can't tell.
These paper bats are always a big hit. I've been using them every year since Dana from Made Everyday first posted about them six years ago and have only had to replace a few each year. They have started to turn a little brown, but it kind of adds some authenticity to their bat-ness. Dana has a free template on her site.
These magnetic spiders are not paper of course, but they are another inexpensive Halloween decor DIY that we have loved and used for the past five years. Just cut off the rings from plastic spider rings and glue on magnets. Find the DIY here.
For more easy Halloween decor ideas, check out my Halloween archives! (and to see more pictures of our DIY Kitchen renovation go here.)