Part craft, part Halloween decor, even part toy! And they cost just a few bucks to make…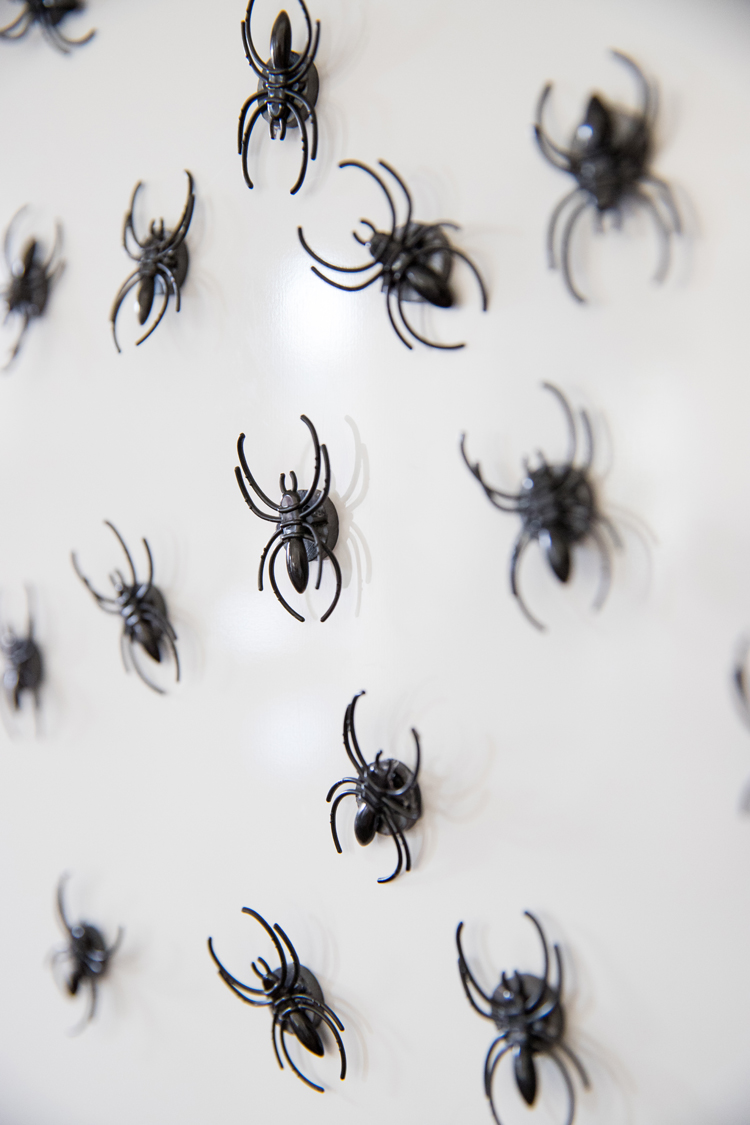 These spider magnets made from spider rings, have been some of our favorite Halloween decor over the last decade. I stick them to the fridge or our door, when we've had metal white doors, and then the kids rearrange them into spooky shapes and designs all month long.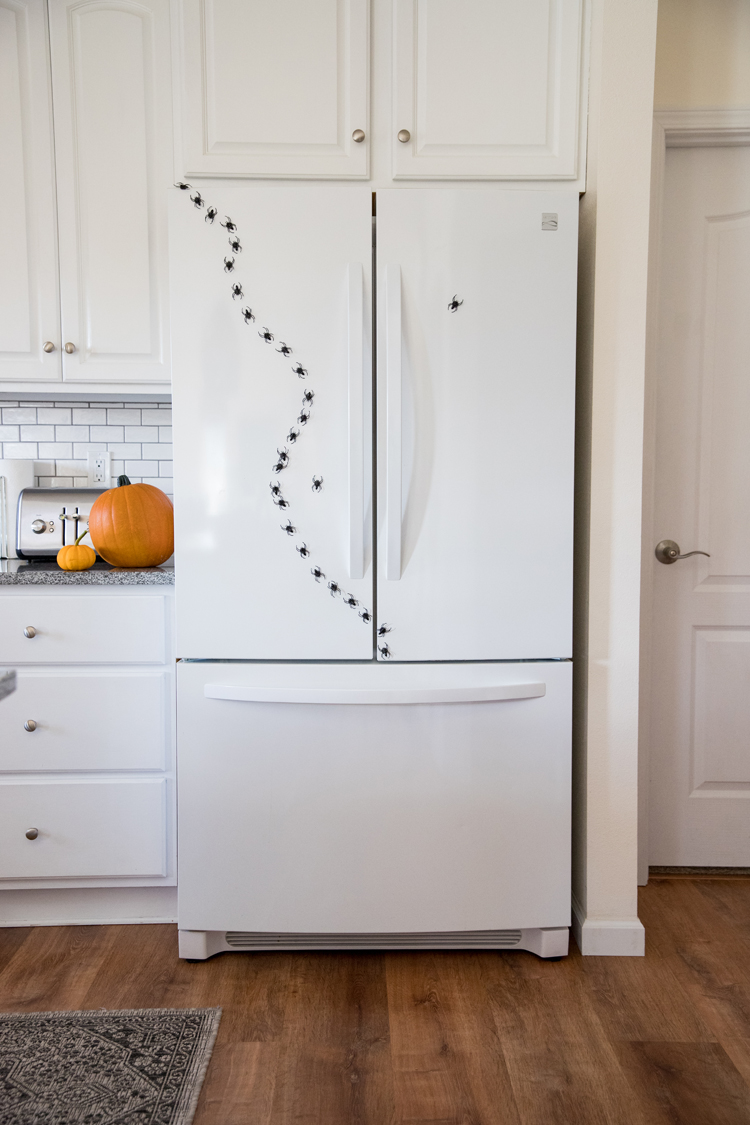 And when I say it's been a decade, I mean it's been ten years exactly since I first shared this idea on my blog. It's been so long, that I suggested reusing phone book magnets in the original post because phone books were still a thing! Wild!
Which is why I figured it was time to give this tried and true idea a little update, especially in reference to the materials list.
I've also made them sturdier. But don't worry, they aren't that much more expensive. In fact, if you want to wait for all the spider rings to roll in from your kids' halloween bags, you can use those instead of chucking them in the trash. So…still budget friendly!
MATERIALS
Spider Rings
Small Magnets
Hot Glue
Scissor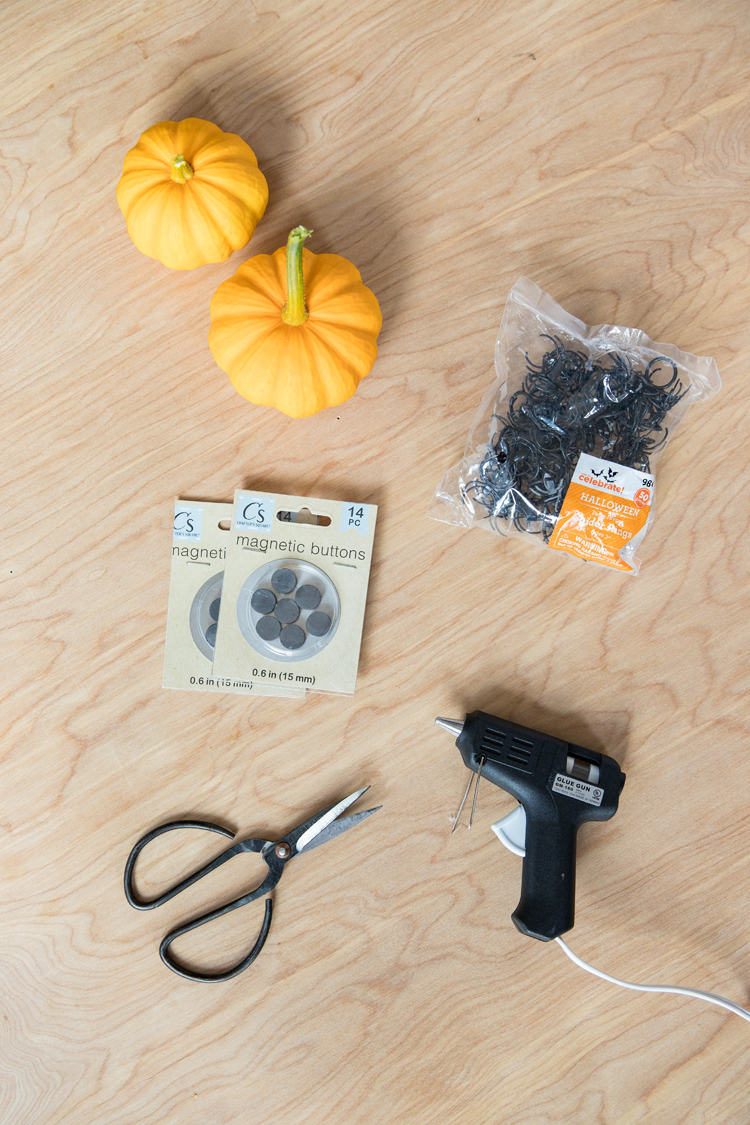 Material Notes:
-If you want all black spider rings with no gems on them, I found a bag of 50 for 98 cents at Walmart. They also had a bag of orange and black spiders mixed. They also carry some larger spiders if you want to go big.
-DollarTree's craft section carries pretty strong, small 15 mm (.6 inch) sized magnets for $1 per pack of 14. My original project that used cut up photo book magnets did have issues with some magnets not being strong enough to hold up the spider. That is absolutely not an issue with these magnets.
VIDEO TUTORIAL
This hardly needs a tutorial, but sometimes it's fun and easier to watch how it's done. I was already sharing this as a Reel on Instagram too, so here you go:
If you scroll past it, it will pop to the top or side of your screen so you can watch as you read.
TUTORIAL
Cut the rings off of the spider rings, as close to the spider as possible. If you don't get all of the ring off, that's okay. It just helps it lay flatter, the more of the ring you are able to remove. For some of my spiders, I didn't do that and it posed them into different angles, which I thought added character.
Hot glue a magnet to the body of the spider. You will be able to see the magnet up close, but from far away, the spider blends into the magnet.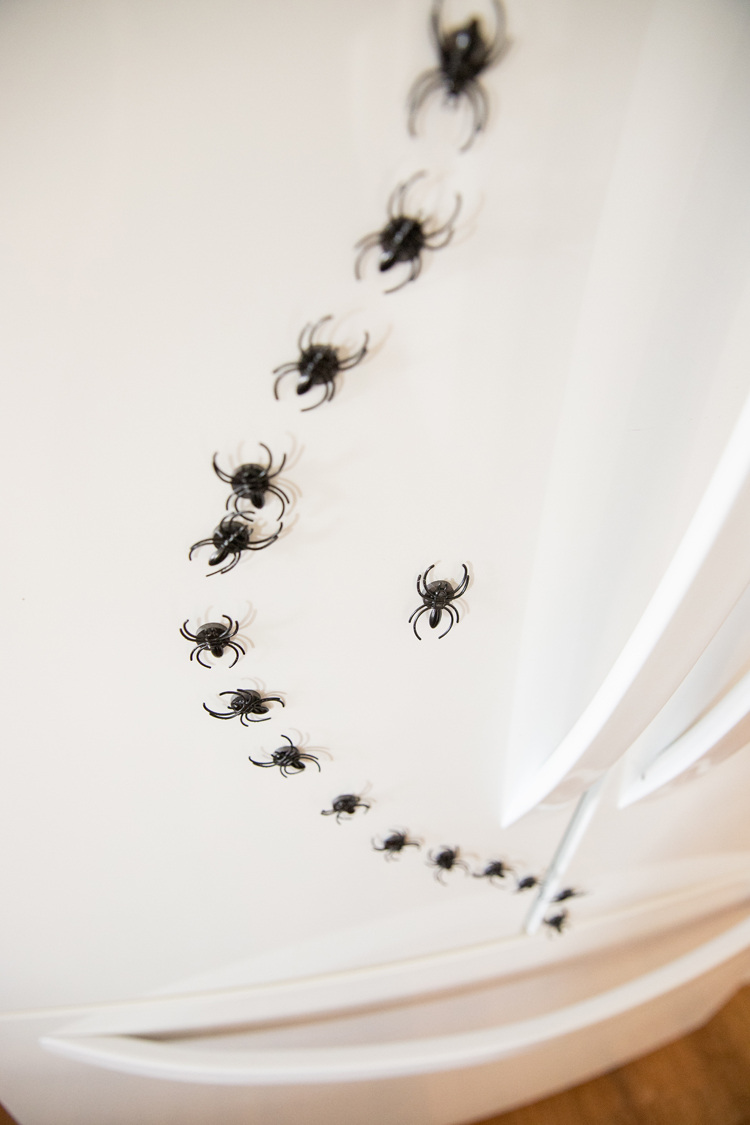 That's it!
Now make a bunch and stick them to any magnetic or metal surface you can find.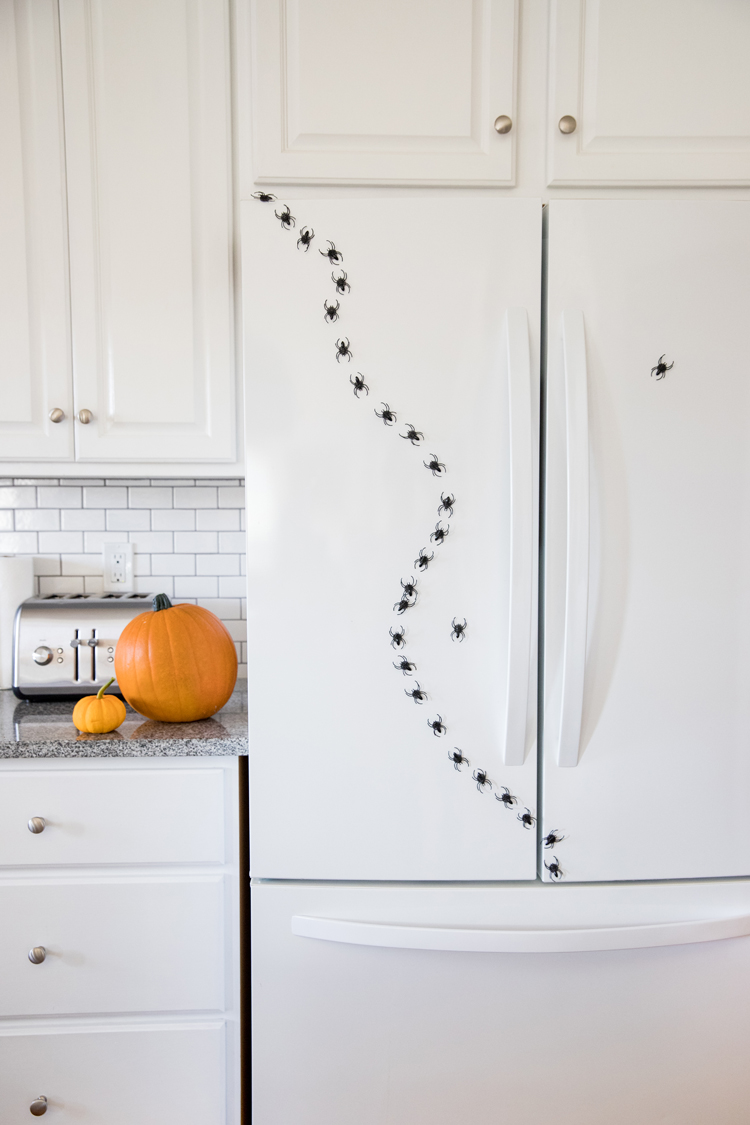 You can make them look like they are creating a trail out to the forbidden forest to see Aragog ;), write messages with the spiders, or do what my kids do and change it up almost daily.
When it's time to clean them up they all stick to each other and store compactly and easily.
Seriously, these little spider magnets are our favorite!