You know Ashley from Make It and Love It? …aka amazing blogger extraordinaire who has beautiful, practical projects that make you want to drop everything and make stuff…and love it…!! 🙂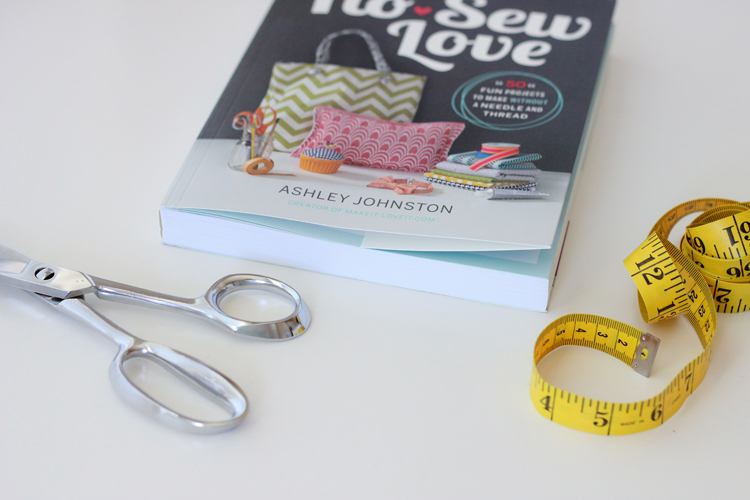 She has a book out!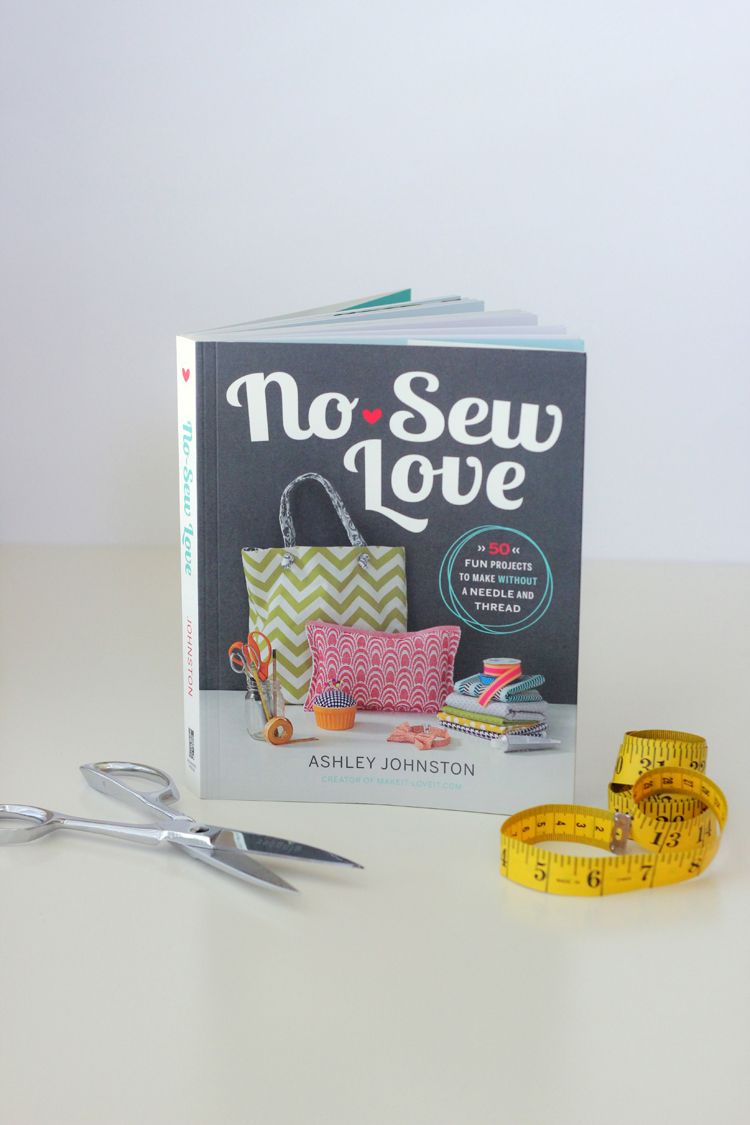 It's called"No-Sew Love" and it's chock full of 50 projects you can create without sewing. Kind of amazing.
I mean I'm a sew-er, but I love this book because it opens up the world of hand-making goods to more people who might not sew or who migh not have a machine (yet!).
Disclaimer: I was given a free advanced copy of this book and was asked to review it. I was given no instruction on how to review it, on what to say, or given any other compensation. All opinions expressed are honest and my own. Ashley has done a bang up job. I highly recommend this book to anyone who has said, I can't make that because (insert excuse here). She really makes each project attainable and clear.
It's also not all projects that could be sewn but are glued instead. There are those of course (speaking of, there is an impressive section on adhesives that has really opened my eyes to new possibilities), but there are also really ingenious projects that naturally don't require sewing too.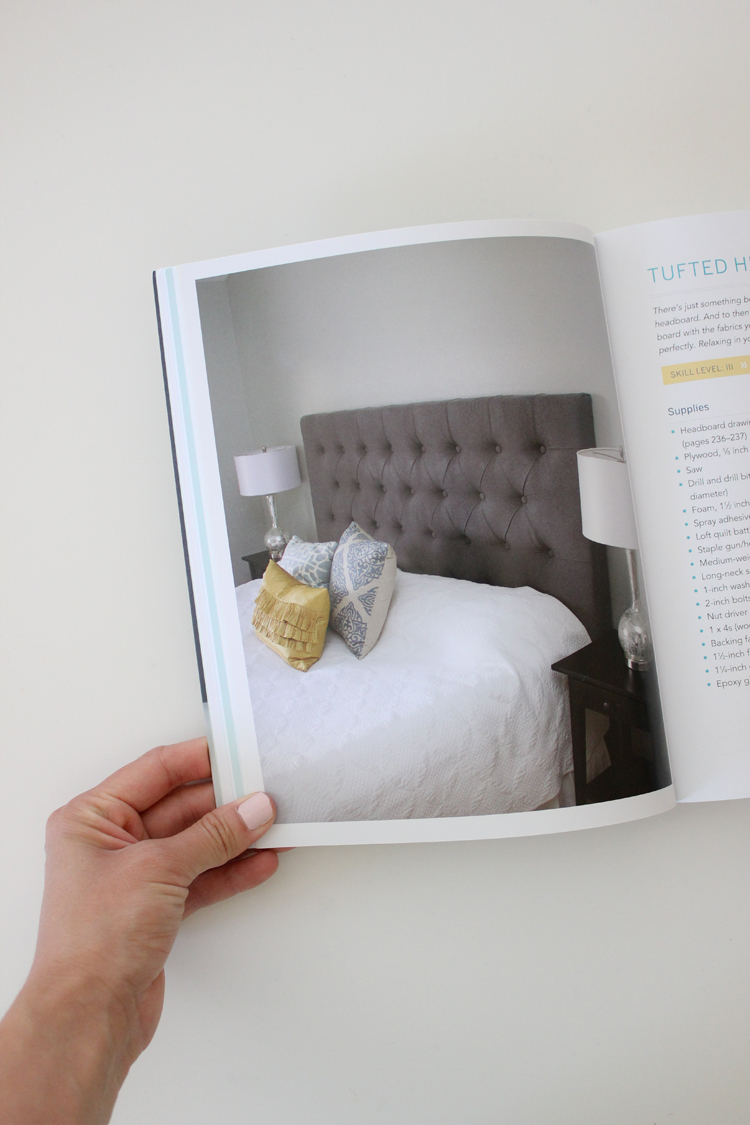 The projects range from complicated and time intensive like this tufted headboard (above), to super simple like this fruit sleeve (below). So, there is something for everyone.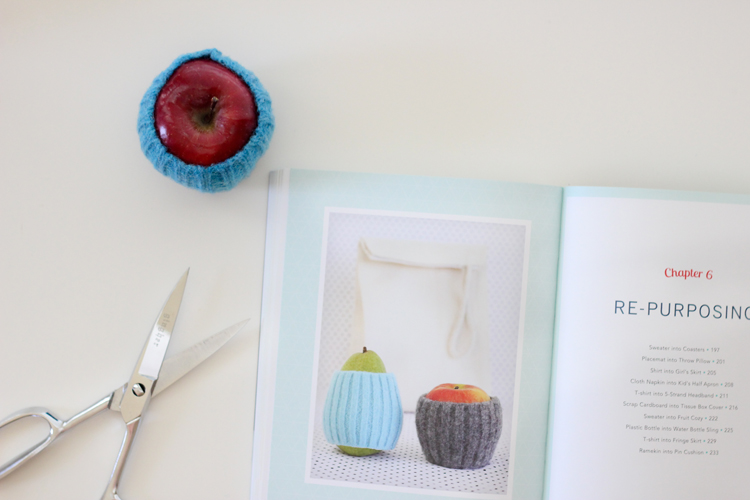 This fruit sleeve project was SO simple, I whipped it together in seconds and included it in this review. It helps that I already had a felted sweater on hand. It is technically a wool blend sweater, so it didn't felt as beautifully as the ones she includes in her example, but it has enough wool in it that it doesn't fray.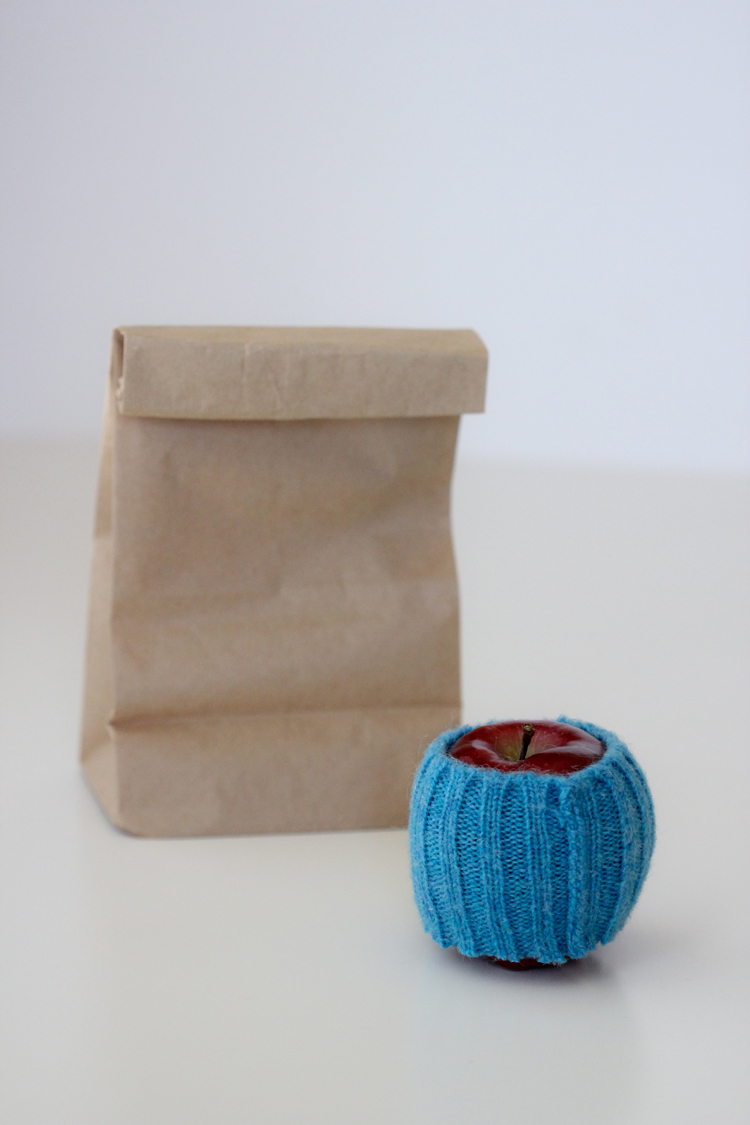 It's a perfect little project for back to school. Plus, it's kid friendly, so they can be involved in the making portion too.
There are both full color pictures for every step, as well as thoroughly written instructions. There is a skill level and estimated project time listed, so you know what you're getting into before you start.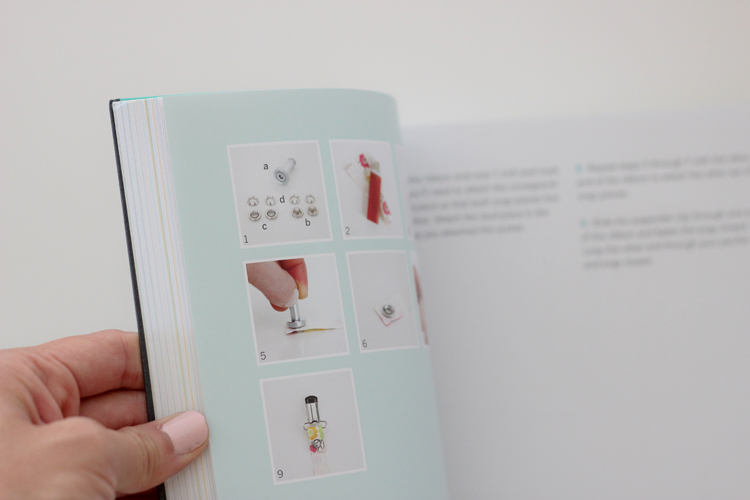 Just as she does everything, this book is done BEAUTIFULLY. No surprises here. Ashley's lovely photography, and thorough, easy to understand tutorial writing style is carried over seamlessly into her book.
Yep…she did her own photography! And her adorable kids are the models. I love that the book is almost an extension of her blog. No doubt about it, if you like Ashley and Make It and Love It, you will like this book.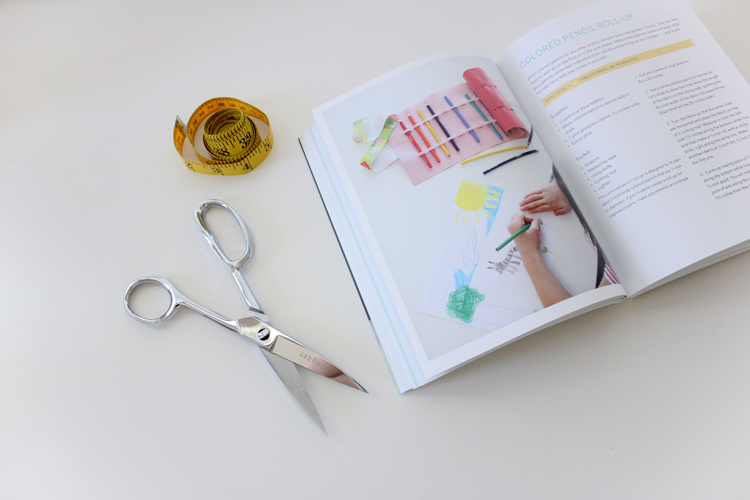 "No-Sew Love" is not available for purchase just yet, BUT you won't have to wait long. You only have to wait for a few days and then it's out Tuesday, August 5, 2014!
More good news…I get to give away a copy!
Simply enter in the rafflecopter widget below. I will announce a winner the day of her book release, August 5.
OPEN TO U.S. RESIDENTS ONLY. (my apologies international folks)
a Rafflecopter giveaway

Good luck!