Need a quick, classy DIY project to give at your next baby shower?
I'm bringing home this tutorial I shared for Amy's maternity leave last month. If you don't know Amy already, you must! Her blog is a feast for the creative mind and full of beautiful pictures!
_________________________________________________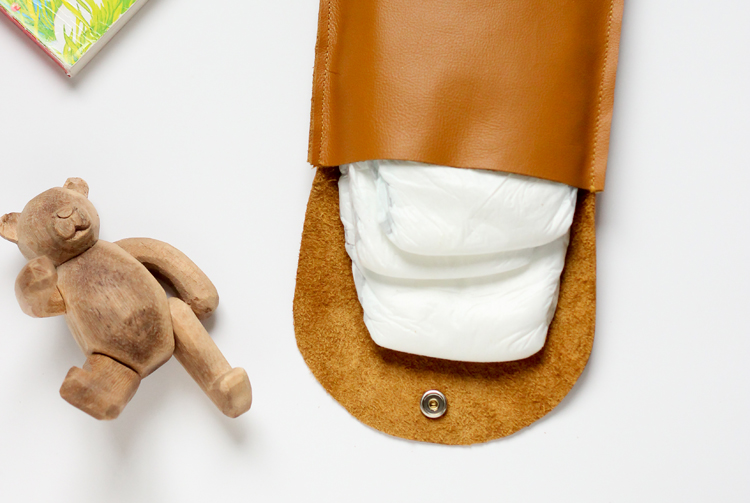 Hi! I'm Delia from Delia Creates and I'm excited to be guest posting here for Amy while she's snuggling her new adorable babe.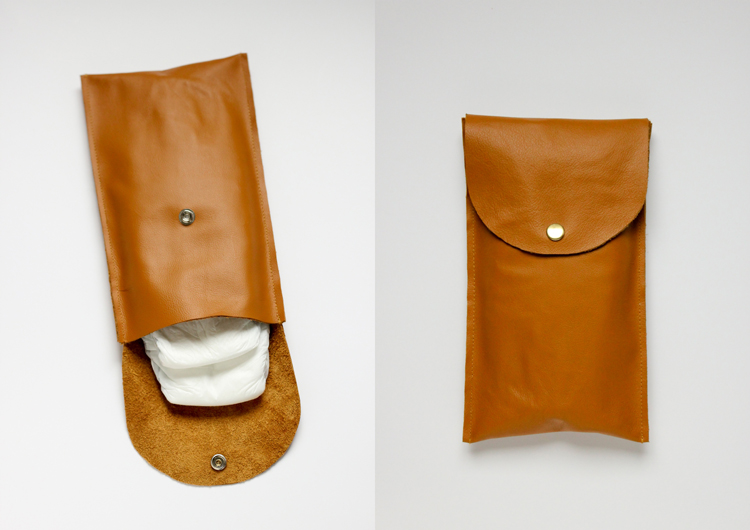 I wanted to make something in honor of her new baby, so I've created a tutorial for a simple leather diaper clutch.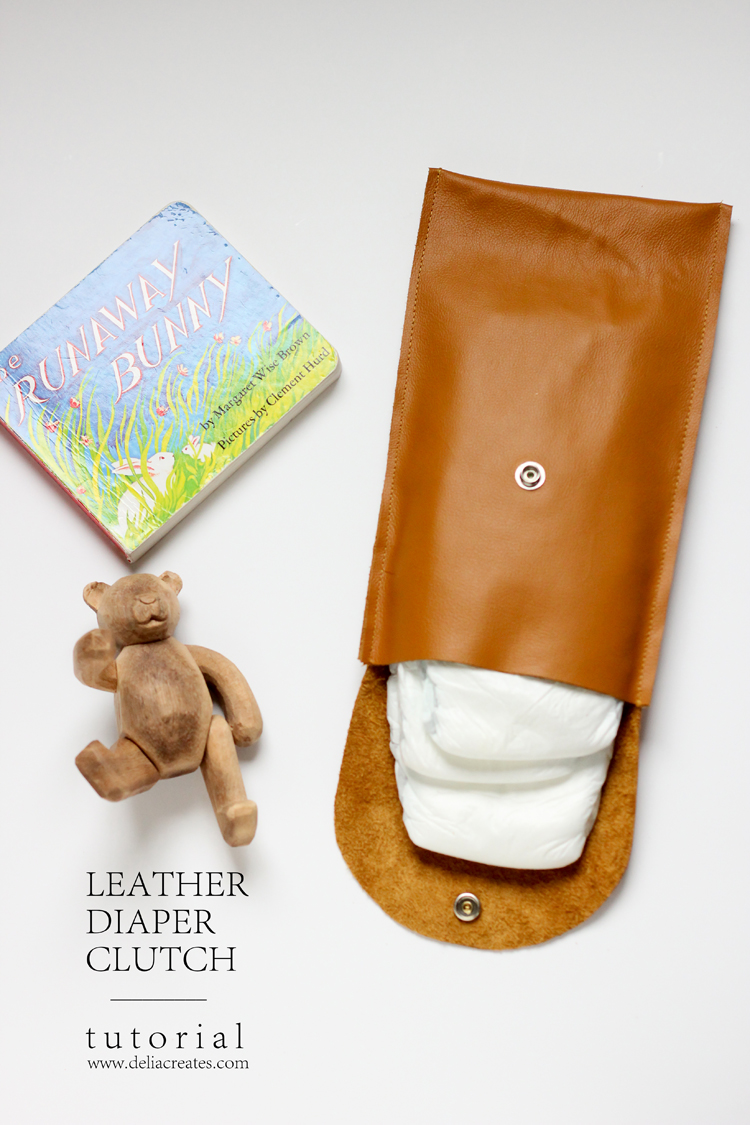 It's just two lines of sewing and a heavy duty snap! Very easy and super quick.
Let's jump right into the tutorial, shall we?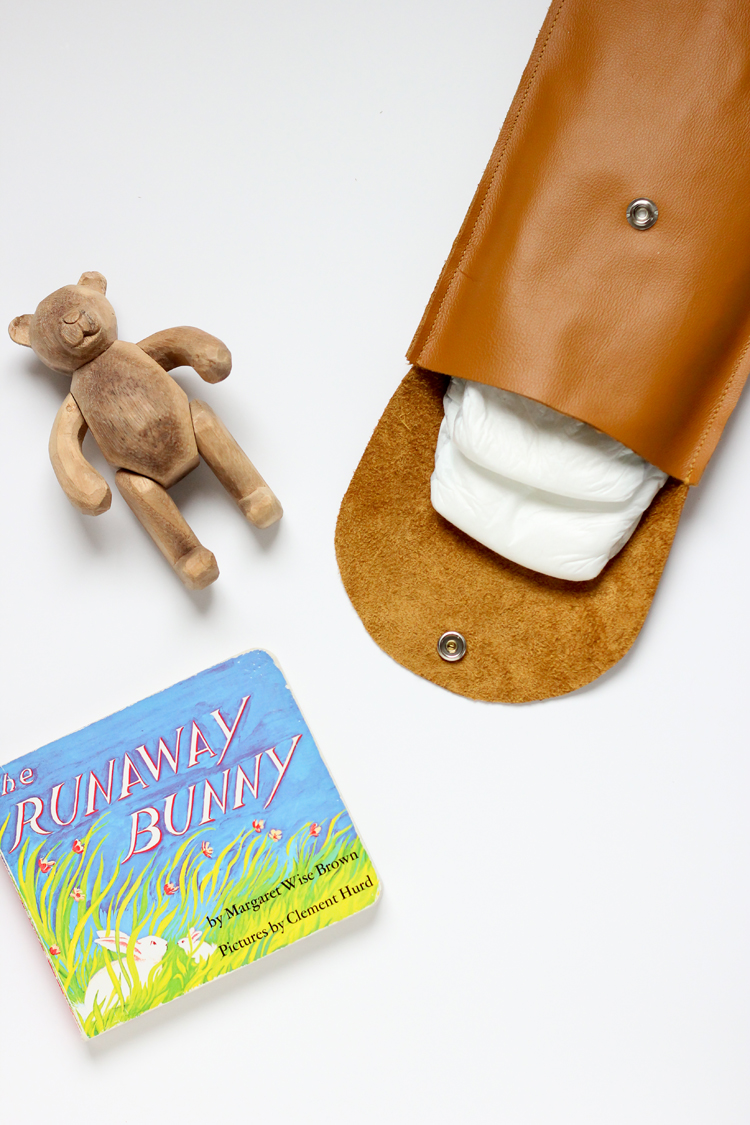 MATERIALS
leather or vinyl (a piece at least 7 x 26″)  heavy duty snap  snap tool, leather punch, hammer (for installing snap) leather sewing needle clover clips or binder clips  all-purpose thread scissors (and rotary cutter if you have one) ruler (a cutting mat and quilter's ruler is helpful)  
TUTORIAL
– Cut a piece of leather 7 x 26″.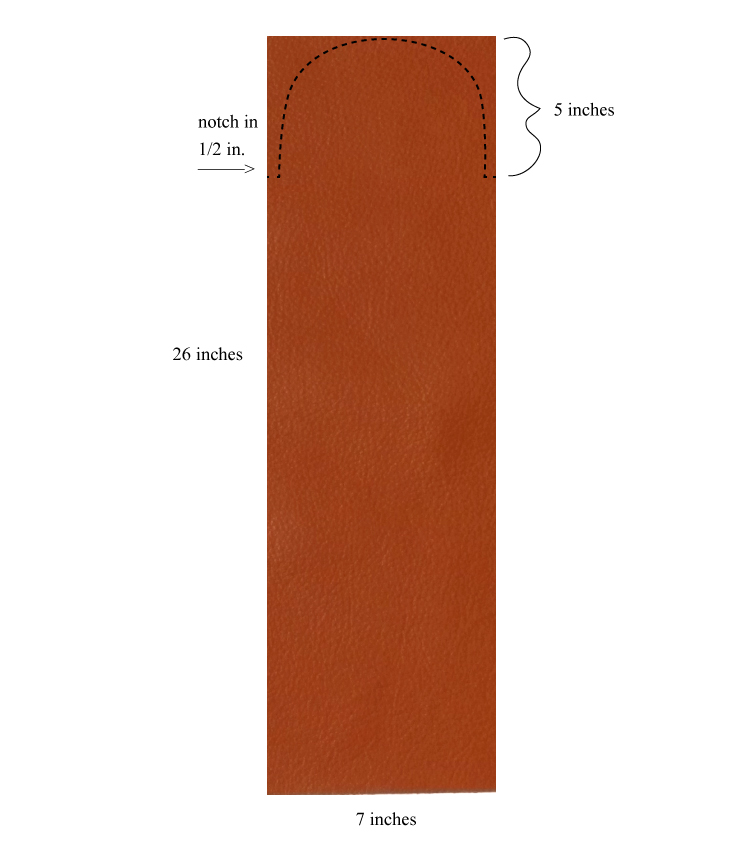 – Five inches down from one short end, cut 1/2″ notches out of the sides.     – Round out this notch end, using a cereal bowl as a guide. I used my small rotary cutter and then smooth everything with scissors. You can also, simply trace and cut with scissors.
– Sew up sides with 1/2″ seam allowance. Use a leather needle and a stitch lengthened to 4 mm. The longer stitch will create a more professional looking finish and will help the leather feed through nicely without puckering. Be sure to go slow, so you don't stretch out the leather too much as you sew, and be sure to back stitch several times at the top of the clutch by the flap.   Note: You can get away with using a universal needle, if you don't have a leather needle, but the stitching will look much nicer with a leather needle and the seam will be stronger.   – Trim the seam allowance down to about 1/4″ to clean up the look of the clutch.   – Install the snap according to the package instructions. There are several types of snaps you can use. I prefer the heavy duty or western snaps.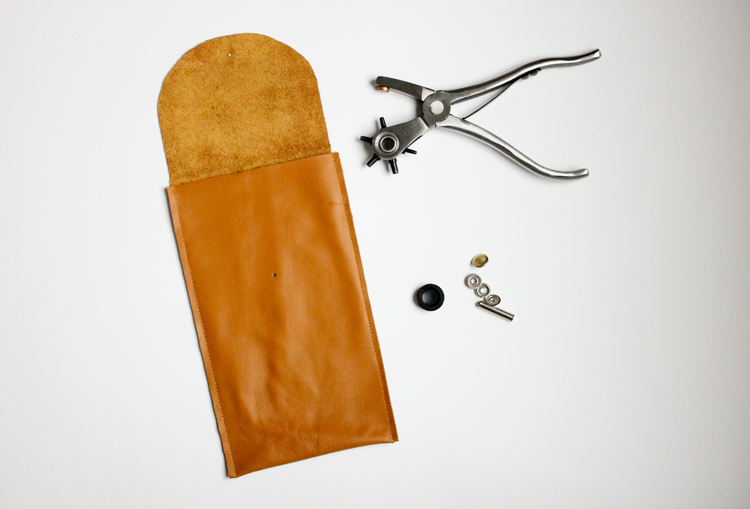 Note: If you don't have a leather punch, you can use a snap punch tool, or a small pair of sharp embroidery scissors to score a hole into the leather.  
That's it!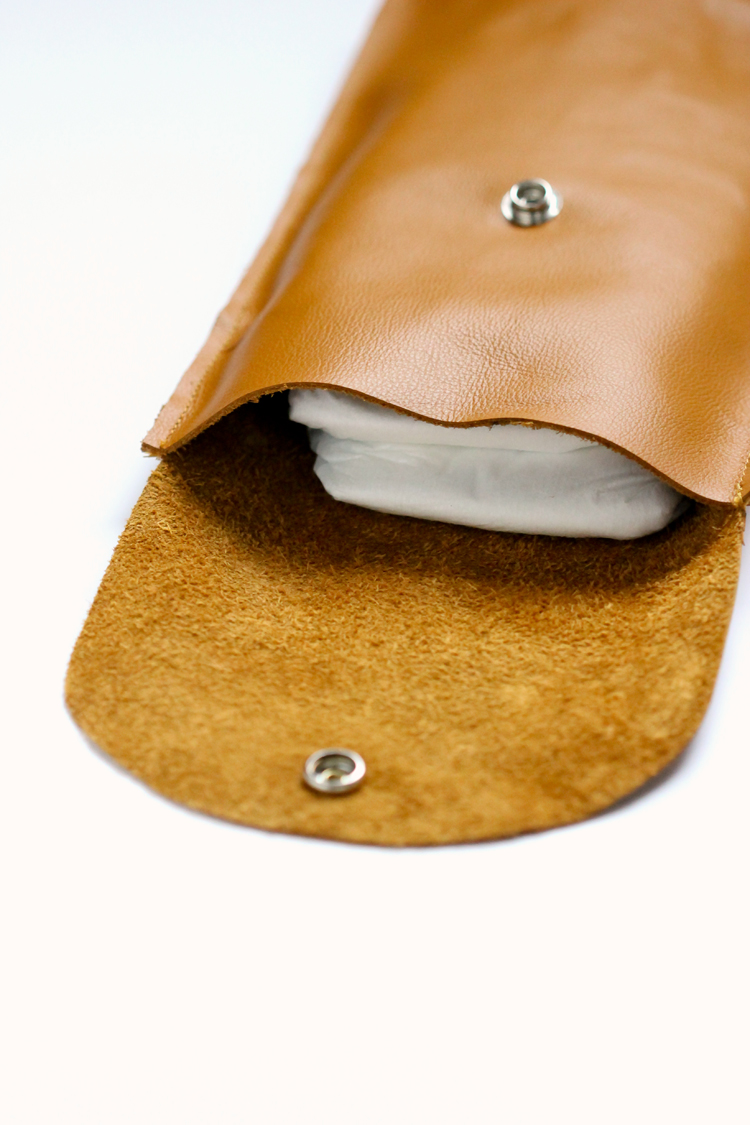 Simple to make, practical, and it makes diapering look like a much classier task than it really is! 😉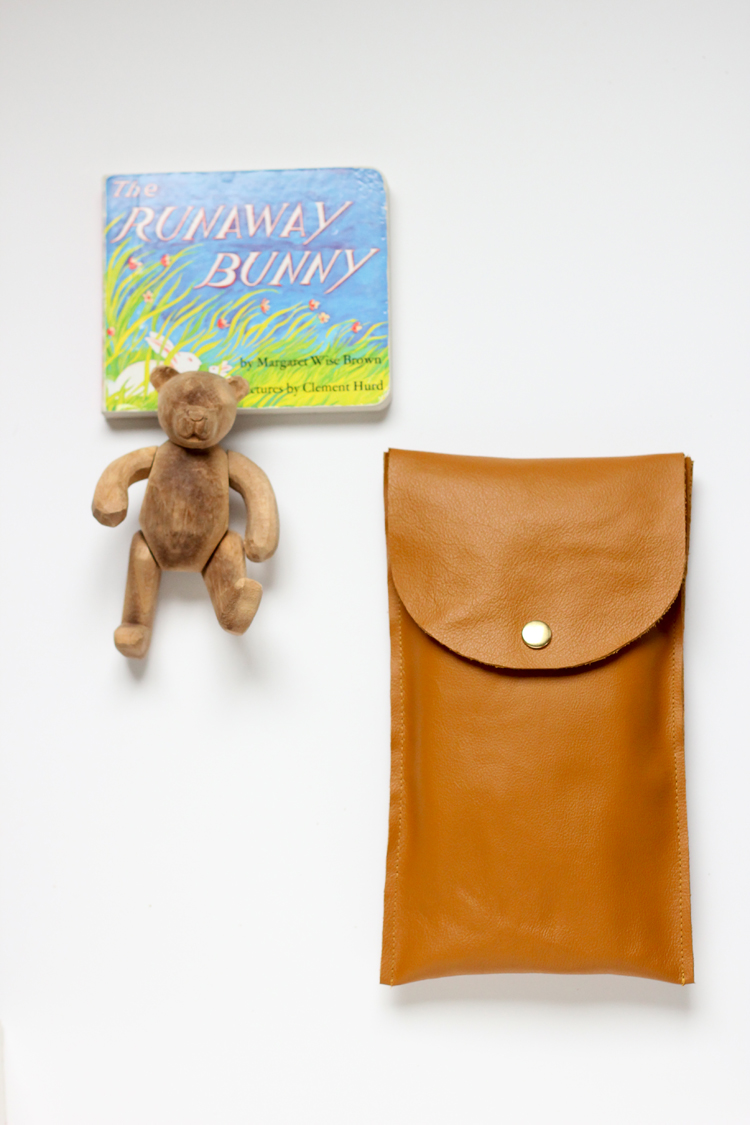 Thanks for having me Amy! Congrats to you and your beautiful family. I am so so happy for you. Give that baby lots of kisses for me!