I used to say that I wore contacts most of the time, but let's face it, as a mom of three littles I only have minutes to throw something together in the morning; so I usually reach for my glasses.
It helps that I love wearing my glasses and think they are super cute!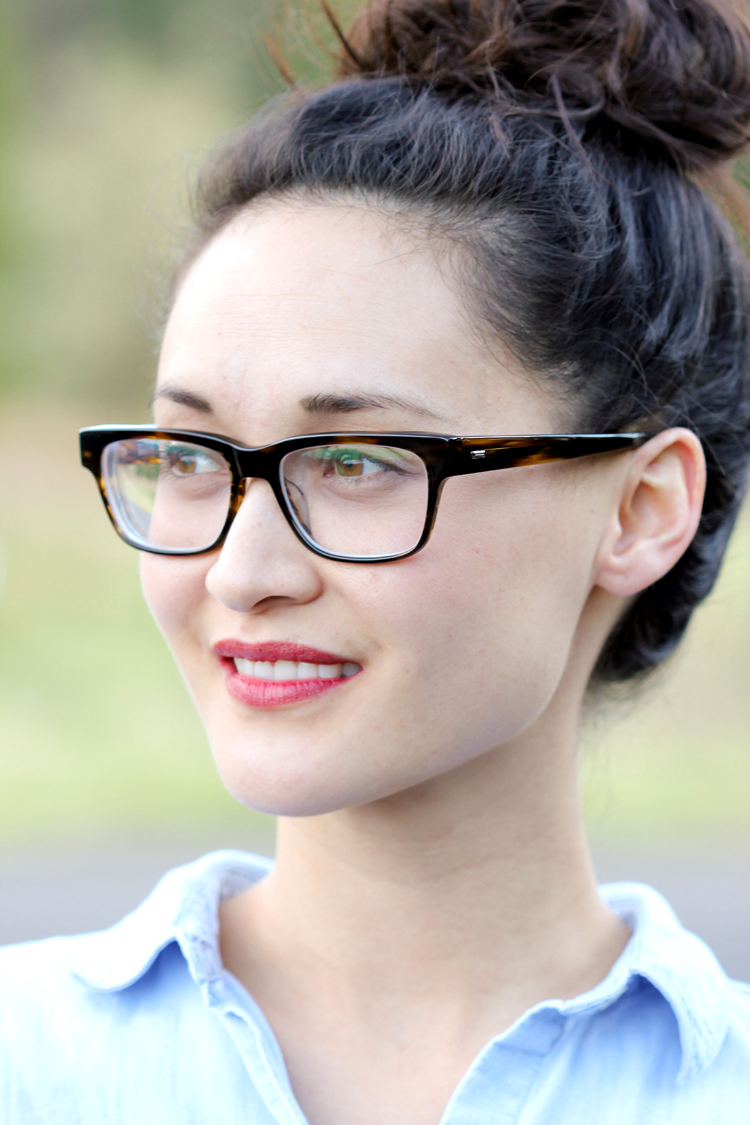 This is my newest pair, the Ace in Morado Tortoise from David Kind, and I'm in LOVE. They are are a larger frame, but counter intuitively they are my comfiest pair. Definitely my favorite pair so far.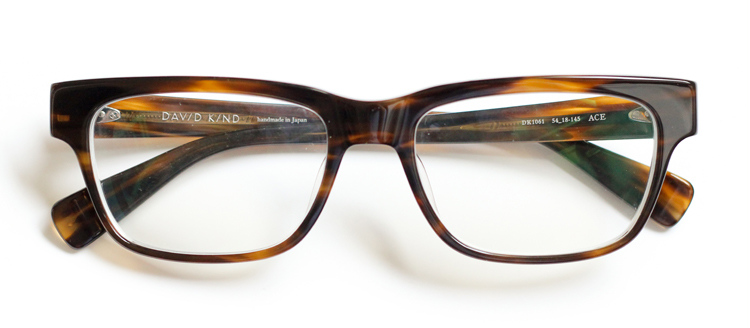 To complete the rest of my "momiform" routine, I throw on a pair of skinny jeans, a blouse or button up (usually denim), a top knot, and some simple makeup.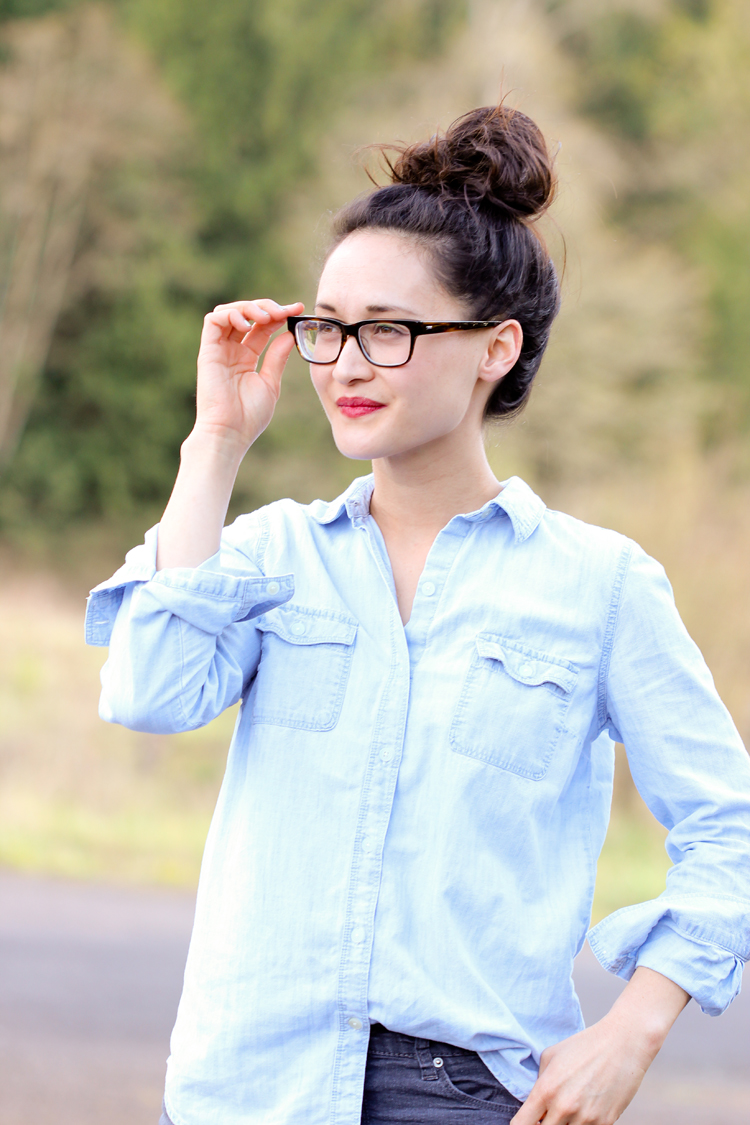 I think the trick with glasses is to choose makeup that will complement the glasses and not compete with them.
I am not a beauty blogger, but I do appreciate some practical mom-friendly beauty tips now and then, so I thought I would share my super simple minimal momiform makeup routine with you!
Here is my four step glasses + makeup routine: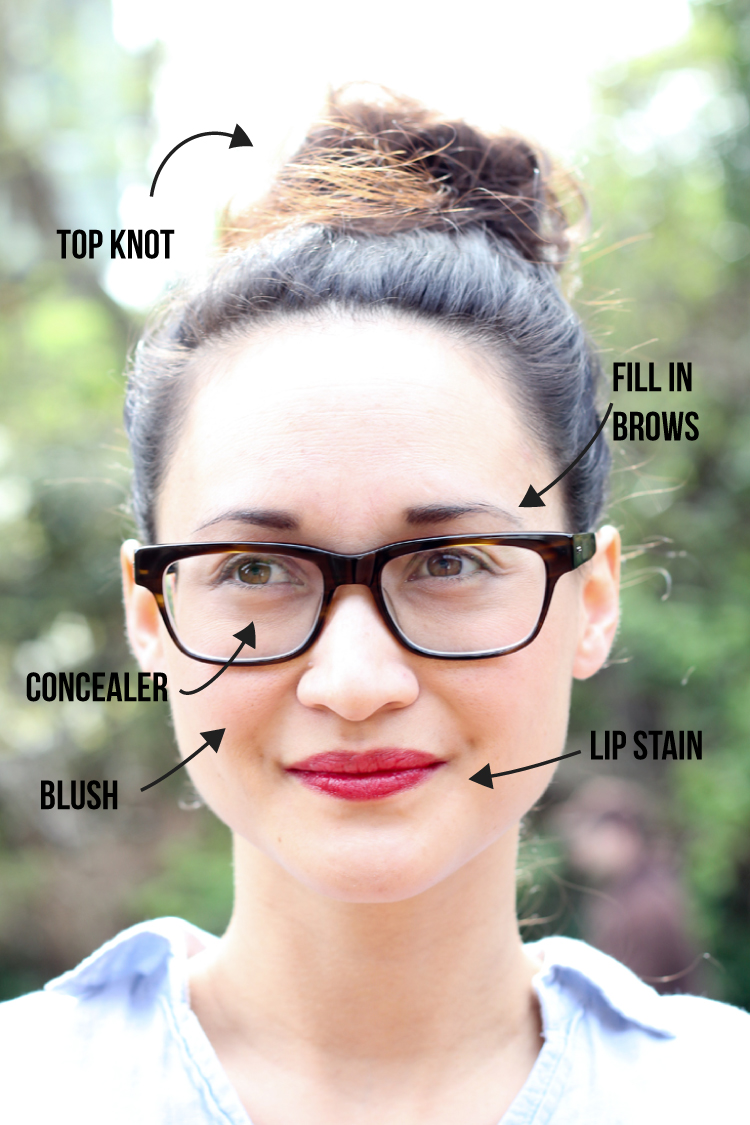 1. Concealer – Glasses can magnify under eye bags, so even if you skip foundation or powder, don't skip a little under eye concealer. You can, of course, skip this step if you are well rested and have no bags. In that case, I tip my jealous, sleep deprived mom hat off to you. 😉
2. Eyebrows – I used to never mess with my eyebrows aside from tweezing them, but with glasses your eyebrows risk getting swallowed up by the frames.
I slightly add to and accentuate the shape of my brows with a brow pencil, then fill them in with an brow brush and some dark eyes shadow that matches my brows. I set everything in place with a clear mascara and call it good!
It sounds a little complicated if you are a minimal makeup kind of person, but it really only takes me a minute and goes a long way toward making my face look more complete and balanced.
3. Bright Lips – Another step that balances out your face, if you are wearing dark frames, is a bold lip. Bold glasses and a bold lip is my favorite favorite look. If I just don't have time for make up, I do NOT skip this step. Without some lip color, glasses can wash out your face, so I'll take my lip color with me to go if necessary.
I am low low maintenance when it comes to lip stick. I don't have time to keep checking my lip stick to make sure it isn't cracking, fading, or smearing, so I stick with lip stains. Many of them draw on like a marker, and the same color can flatter almost everyone, because it's just sheer enough to blend in with your skin tone. They also last and wear more natural. Wins all around in my book.
I usually reach for a dark red or plum stain, when I'm wearing glasses, and then top things off with a dab of lip balm to keep my lips hydrated.
4. Blush – My last step is always a light swipe of blush on the apples of my cheeks to brighten up my face a little bit.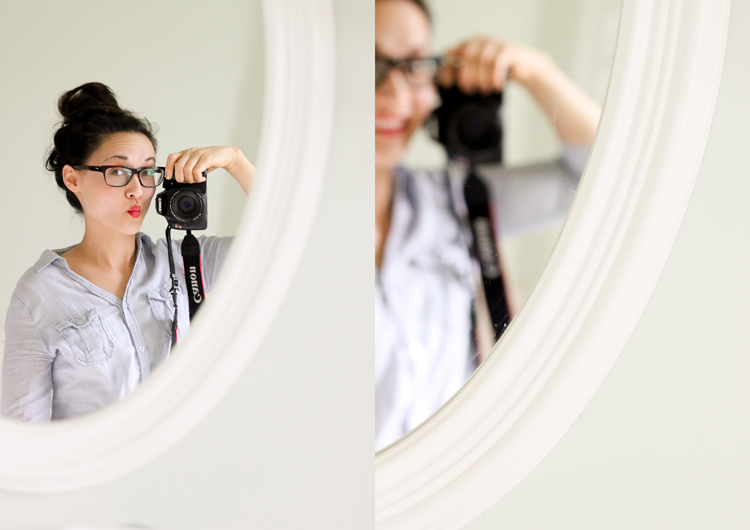 That's it! Sometimes I'll add some mascara to add emphasis to my eyes, but I try to go easy on the eyes. Too much eye make up can compete with your glasses and sometimes rub off onto the frames and lenses.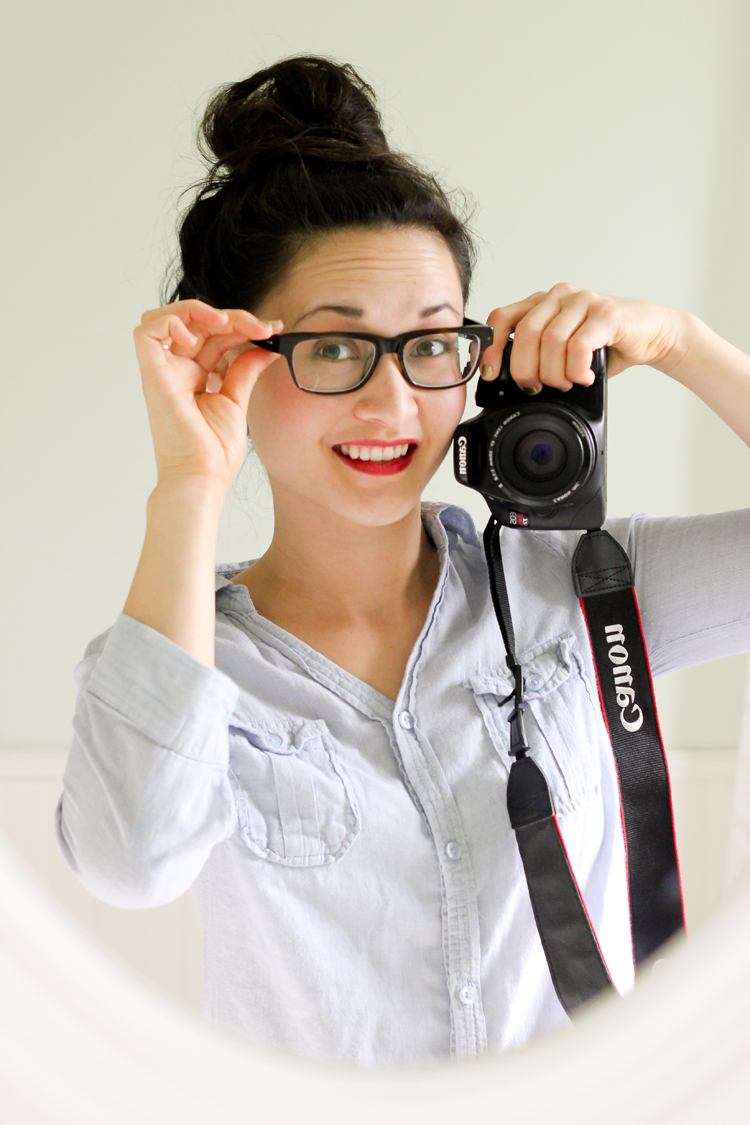 There you go…my tips for wearing glasses everyday!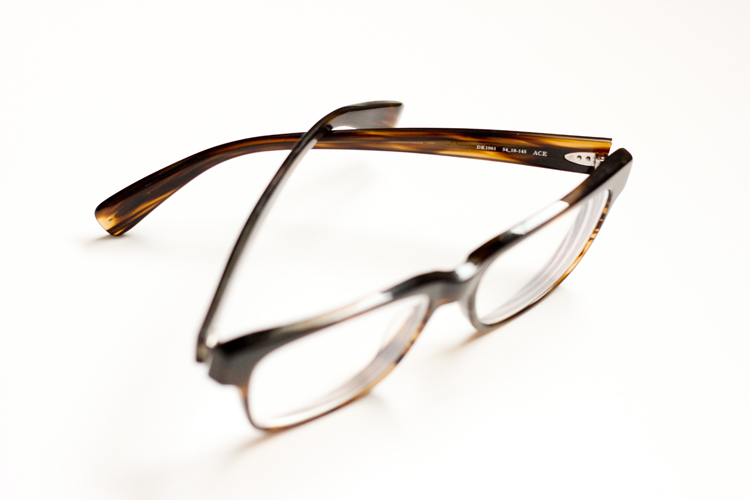 *This post is sponsored by David Kind, but honestly they are easily the best pairs of glasses I have ever owned. Uber durable, stylish, and com.fort.able. They are definitely worth the investment. Their online try-on system is crazy good too. To check out my other David Kind reviews (which are a little more in depth) and to see my other pairs, go HERE and HERE.