It's been a while since I've done some crafts with my kids, and with Earth Day coming up, it seemed like the perfect time to bust out the supplies and whip up something fun.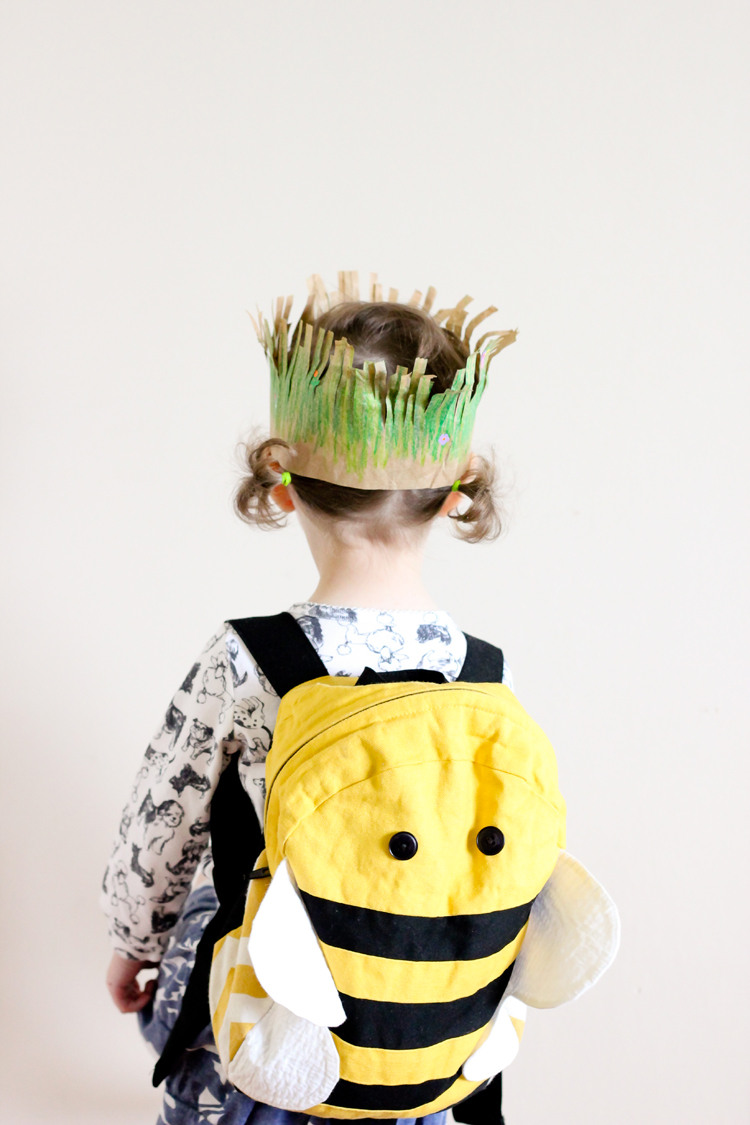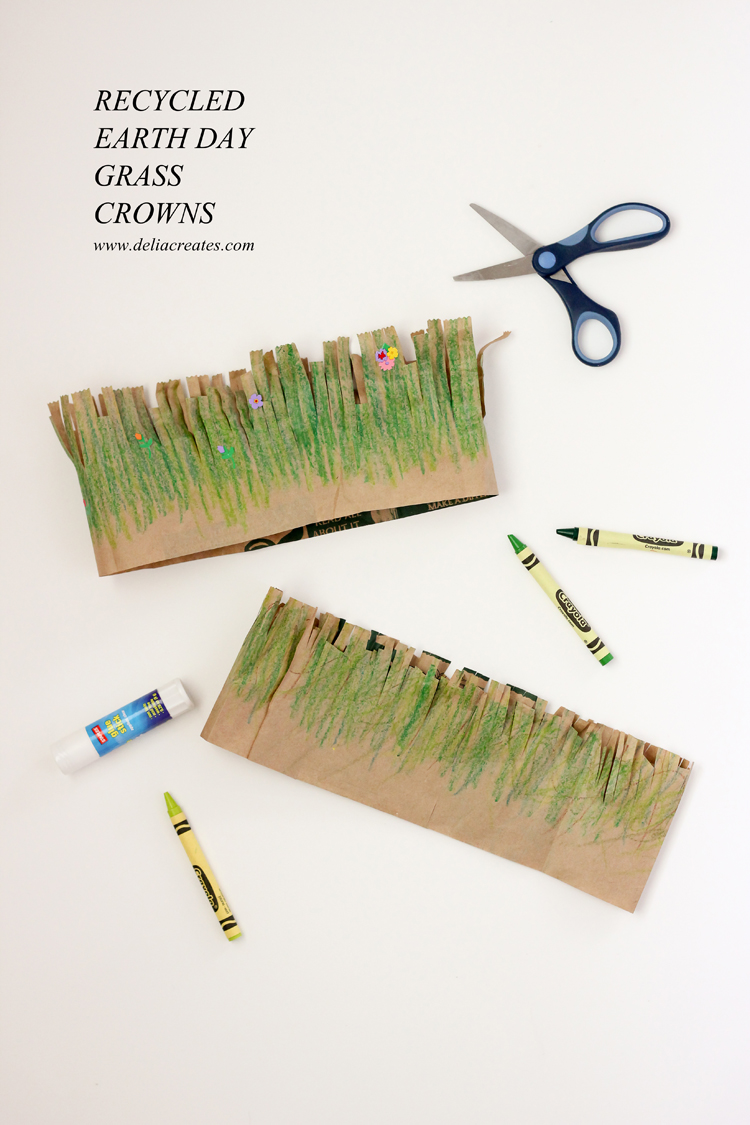 To keep our project as earth friendly as possible, we decided to use an old paper grocery sack as the basis for our Earth Day grass crowns.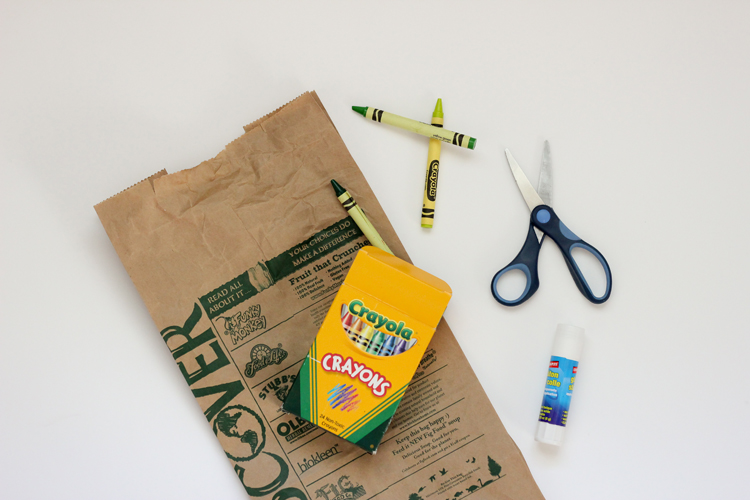 MATERIALS
paper sack
green crayons
glue stick
scissors
optional: flower stickers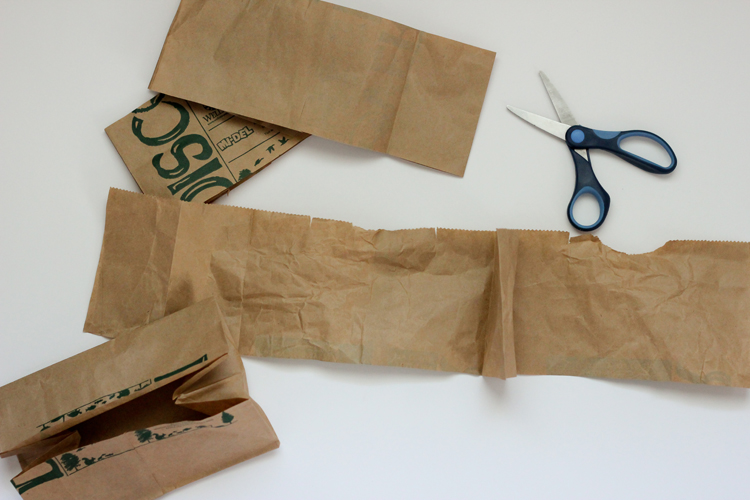 We cut the bags into 4-5″ strips and colored the blank side with different shades of green crayons, so that it looks a bit like grass.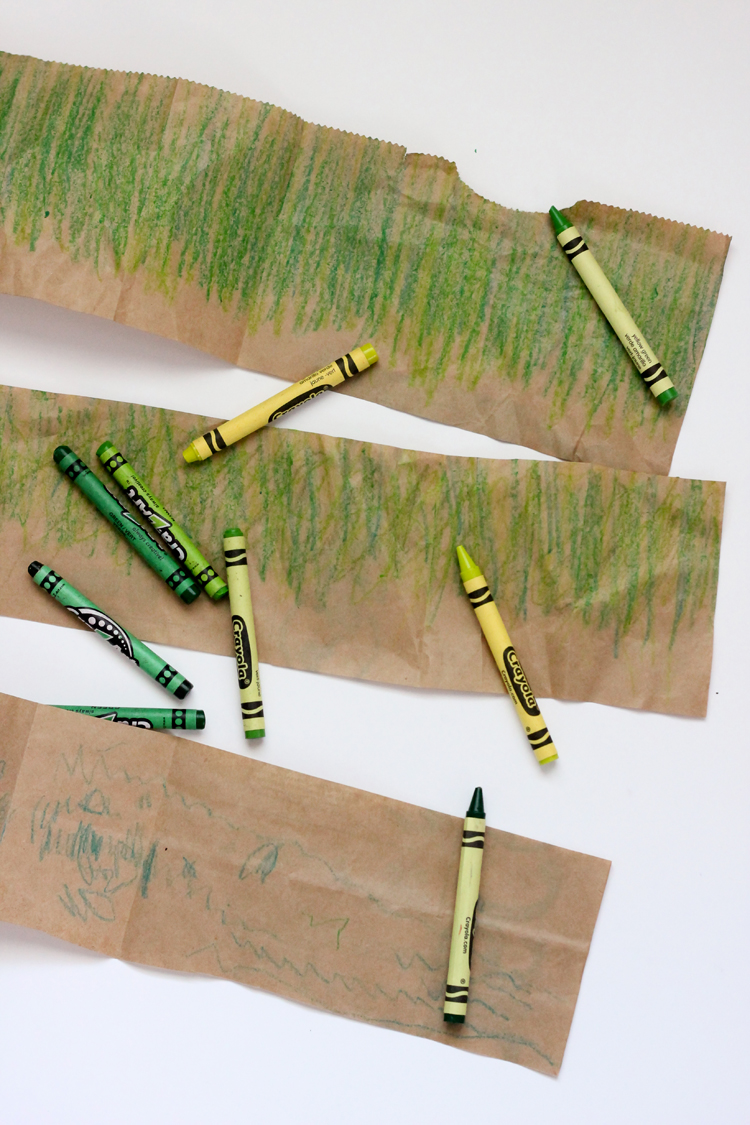 Then we cut the "grassy" edge into fringe. To add dimension to the "grass" we varied the height of the blades as well.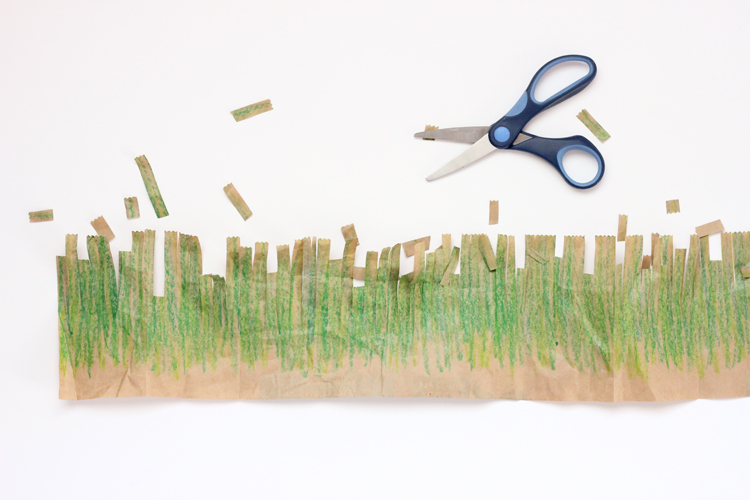 We fit the crowns, cut them down to size if needed, and glued them into a crown shape with glue stick.
Optional: Decorate with flower stickers.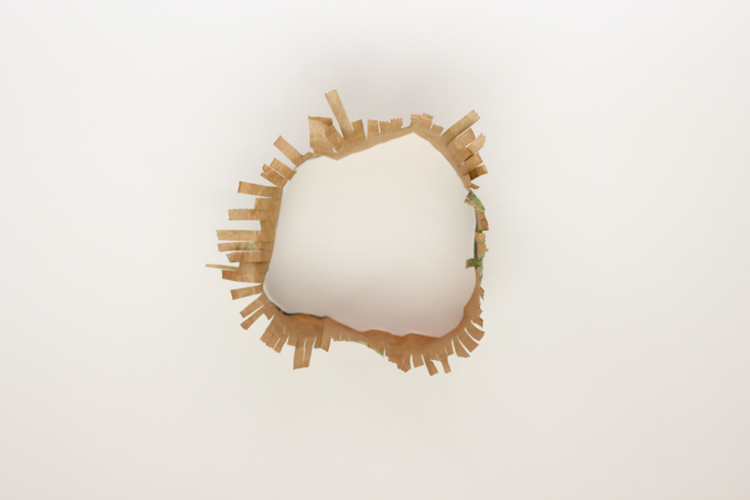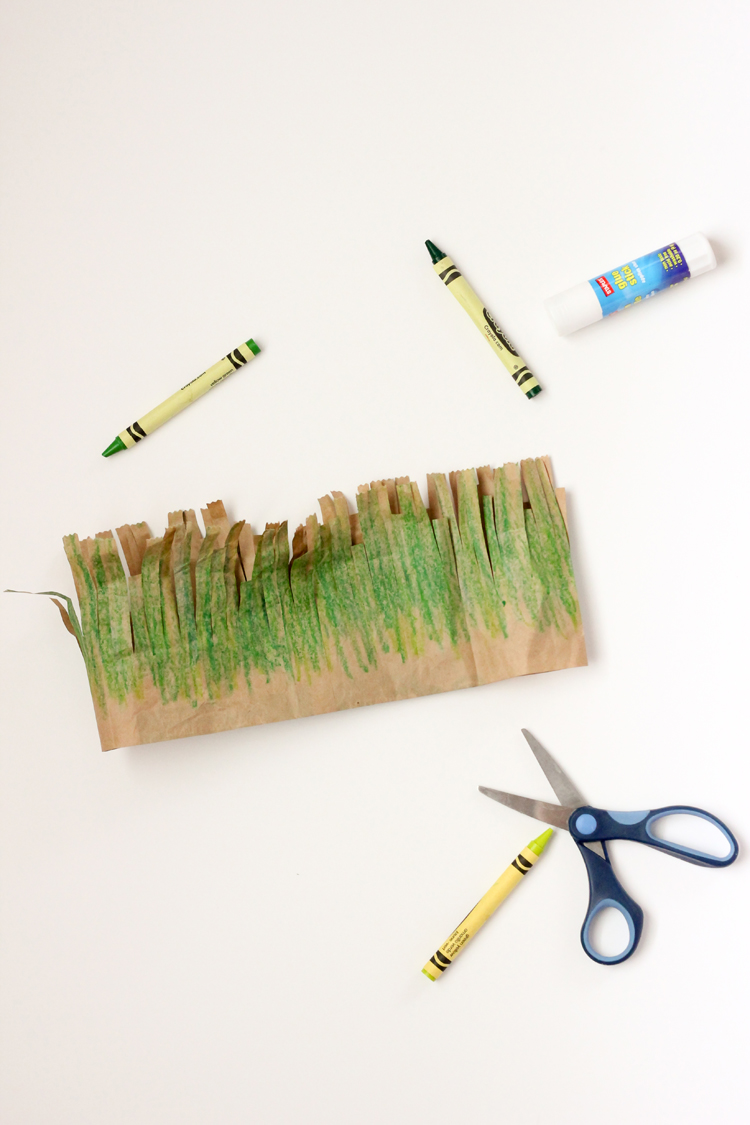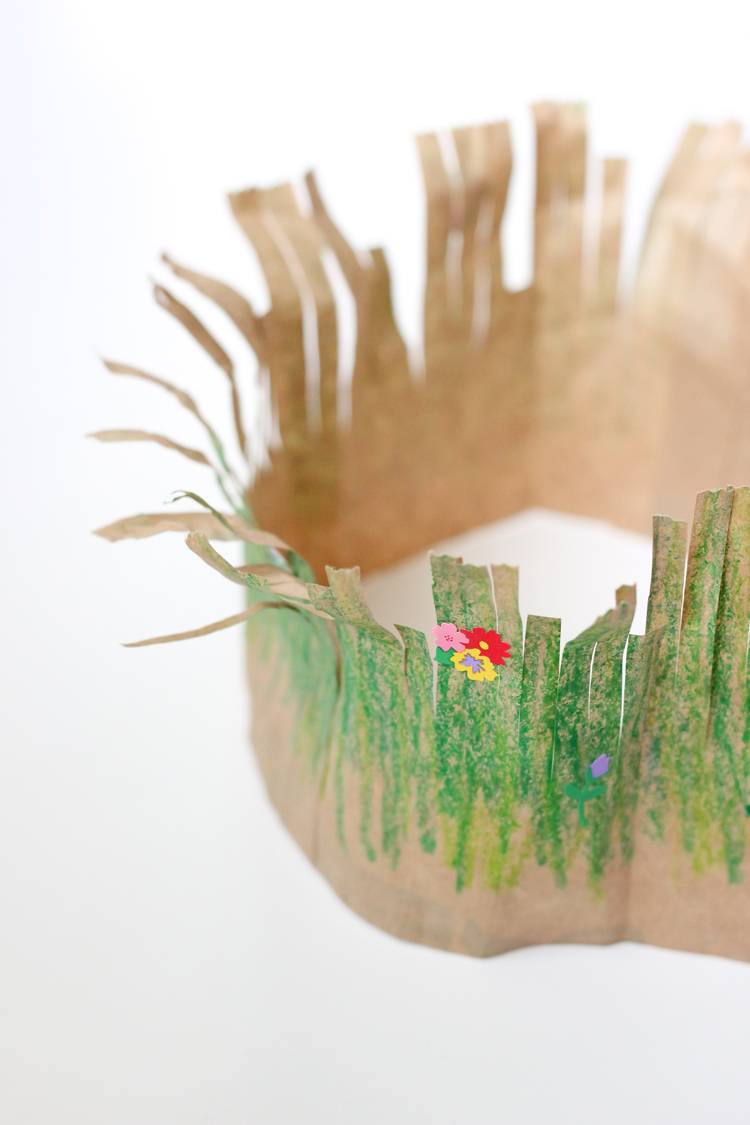 Ta da! Crowns fit for an Earth Day Celebration. 🙂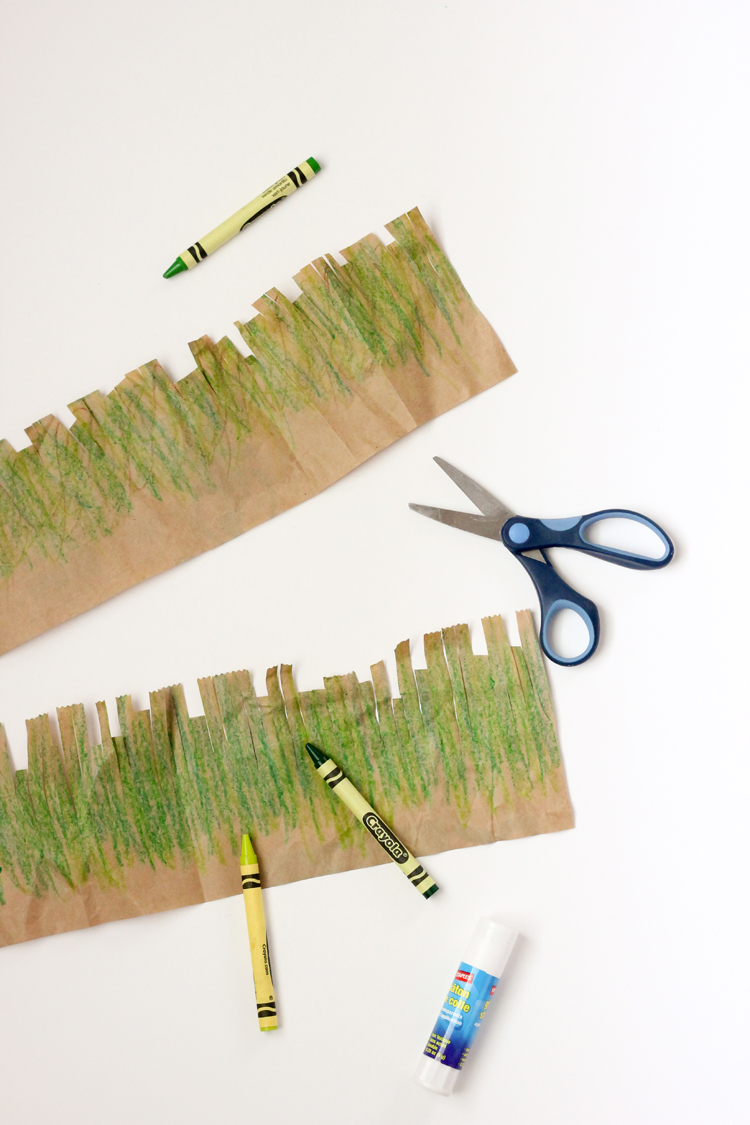 This is a great activity for toddlers, because when they are learning to use scissors, the easiest cut for them to make is the first cut, or a fringe cut.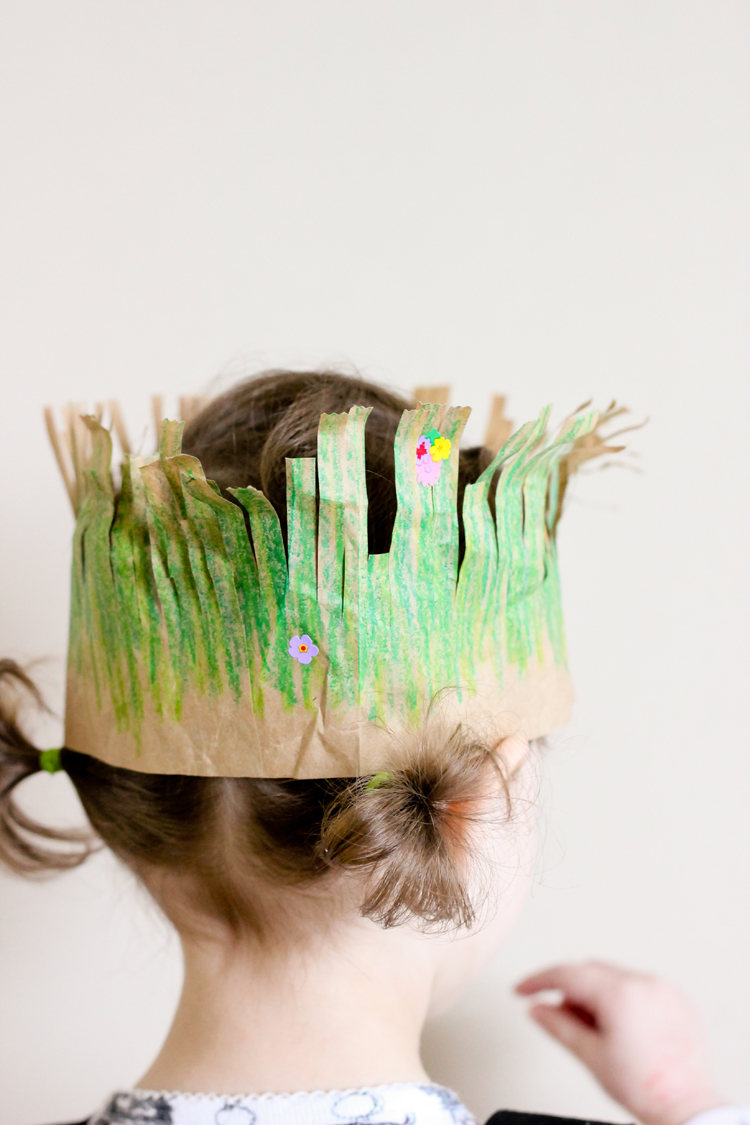 My "toddler" is not really a toddler anymore, she's really more like a three-nager, and has just learned how to cut continuously. She decided to practice her new-found skills and take her crown in a different, shredded direction. 😉
So, I gave my crown to her. And of course, it's way cuter on her anyway.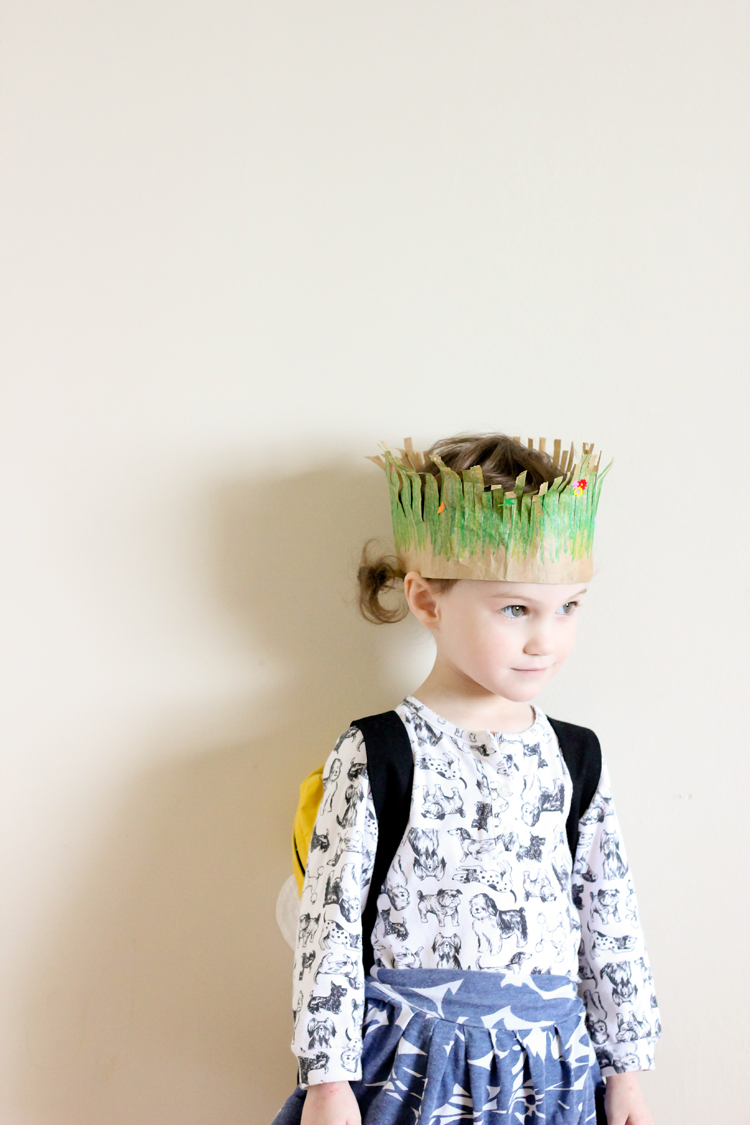 Especially in her three-nager get up…dog print shirt, with floral print skirt, and her bumble bee back pack. At one point in the day, she was also sporting some cheetah print pants under her skirt, some hot pink polka dot socks, and a tutu or two to top it all off. Claaaaaassic, preschool fashion. Gosh, can my baby be old enough to be called a preschooler? I'm in denial.
Her sweet older brother was a good sport and made a crown with her. They are the bookends to my trio of children, and they really have the sweetest relationship.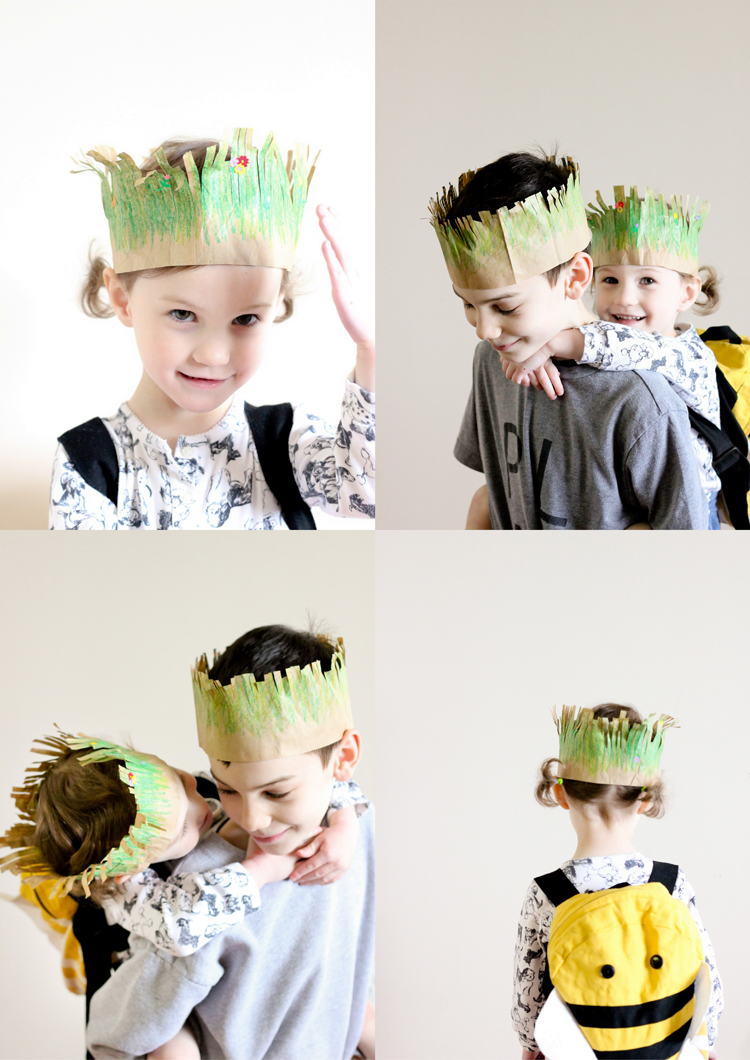 She bosses him around, and he is happy to listen to her. …ha! Just kidding (sort of). 😉
Happy Earth Day folks (it's just a week away!).