We all have stressors during the holidays. This month the Michaels Makers were asked to come up with creative and fun holiday hacks and tips to help relieve some of that stress and make holiday entertaining and prepping fun!
We were given 5 common holiday hiccups to choose from and I went with teacher gifts!
It's no secret that the gifts most teachers appreciate best are gift cards.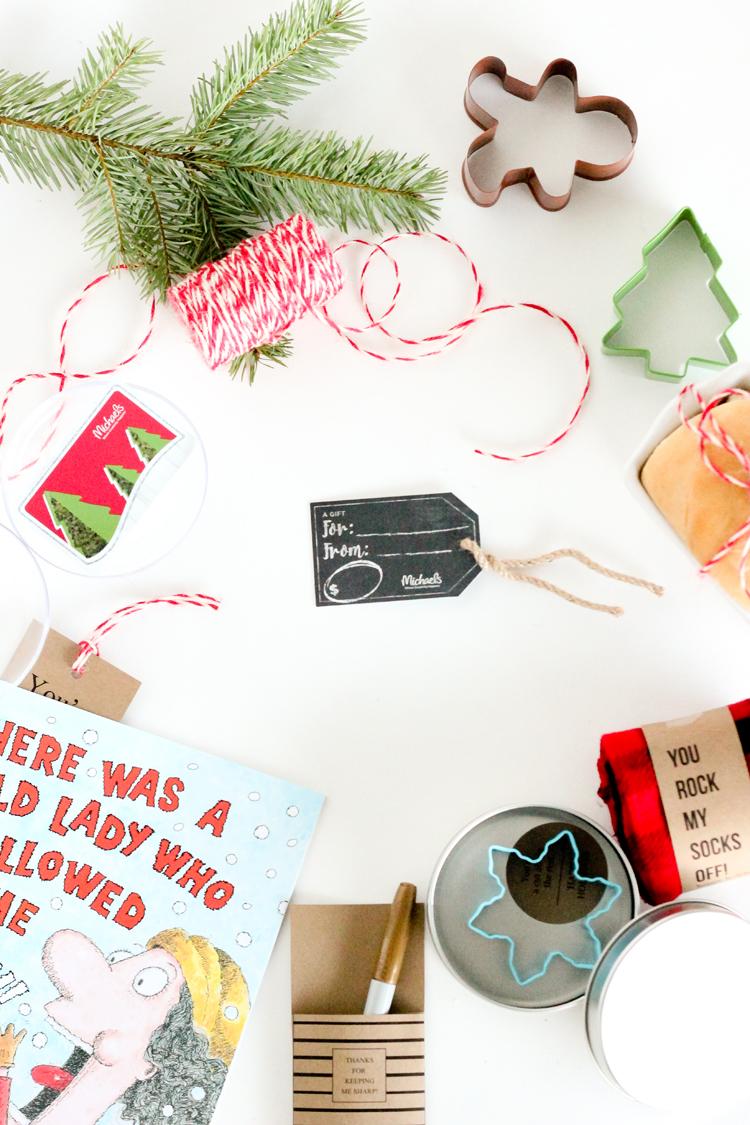 Sometimes it feels like a cop out, just giving a gift card though. So, here are six super simple ways to add in a little more thoughtfunlness and a little more fun!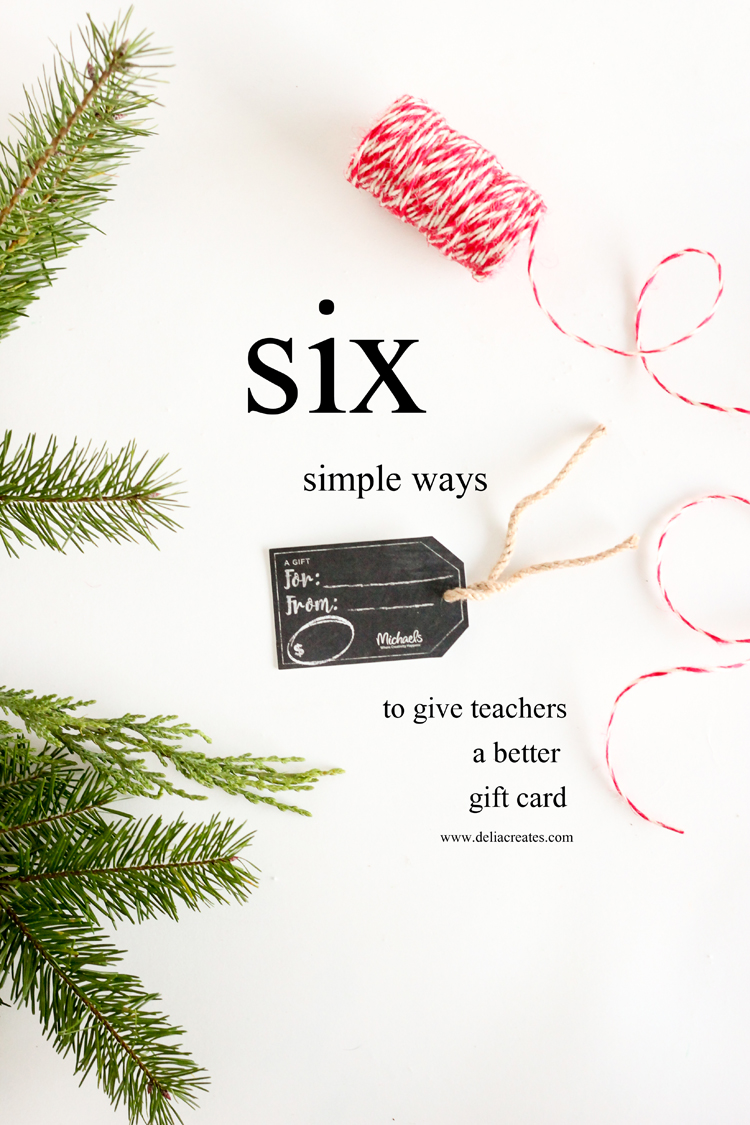 1. "You're the best in my book!"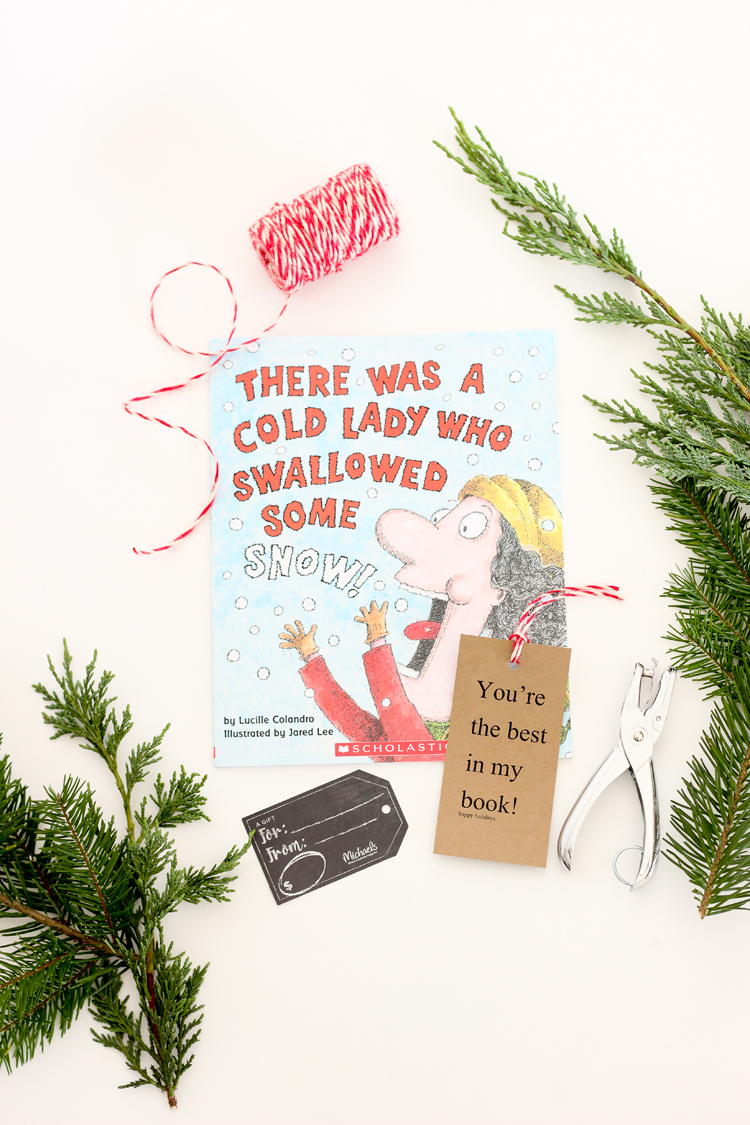 Add to your child's teacher's library with a holiday book, or one for any time of the year! Make a quick little bookmark card and attach a gift card to go with.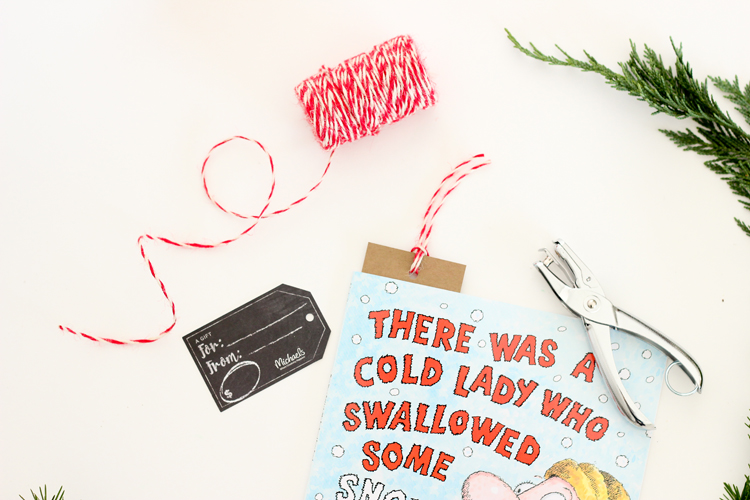 Easy peasy! (Free printable for all tags is shared at the end.)
2. "Thanks for Keeping Me Sharp."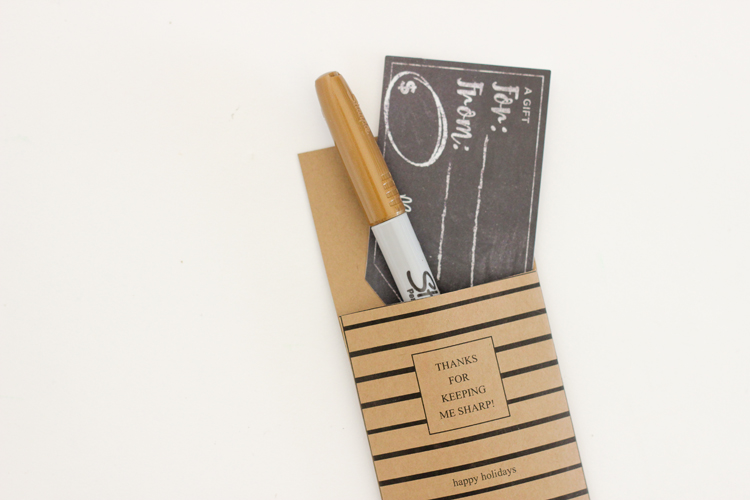 What teacher doesn't need a new permanent marker, or a pair of scissors? Either item would go great in this little printable sleeve, along with a gift card to their favorite store.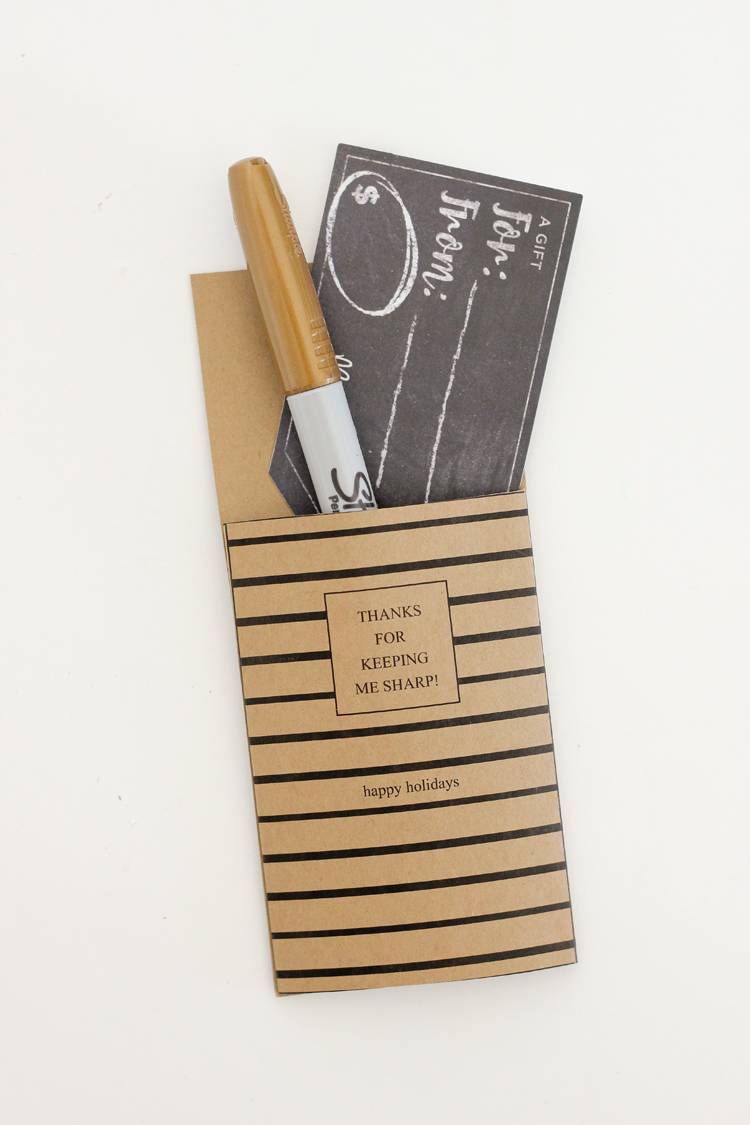 3. "You're a cut above the rest."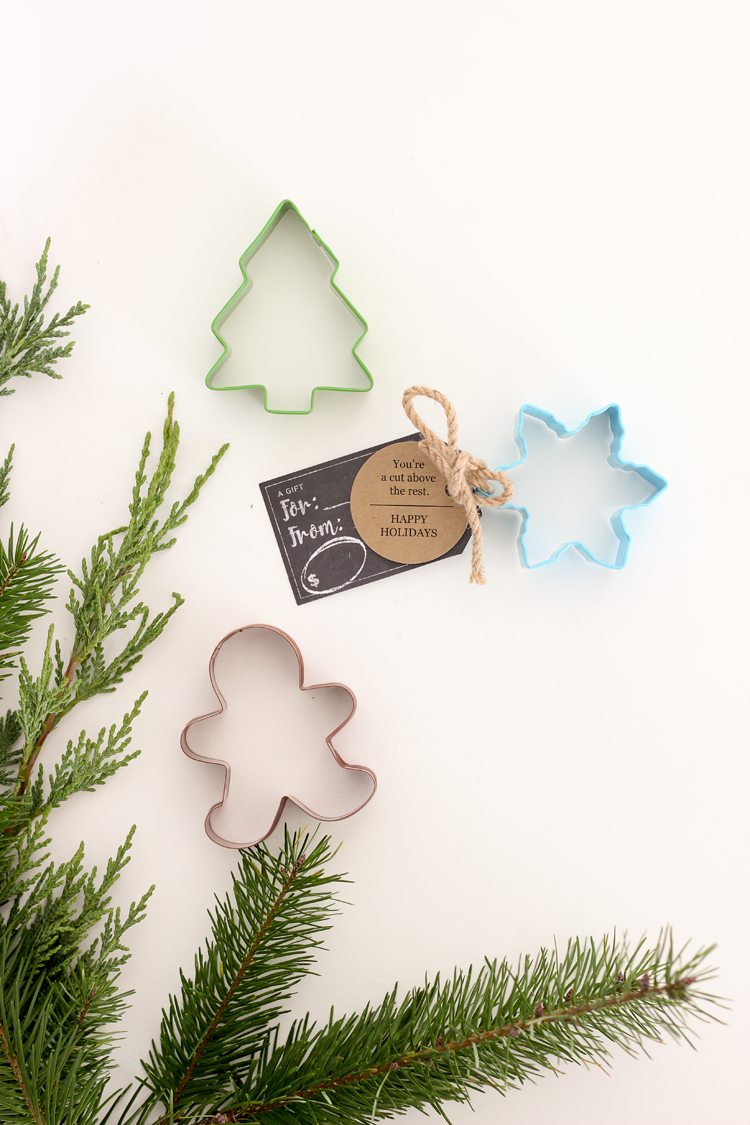 Since it's the holidays, I thought it would be cute to tie a little 99 cent cookie cutter (from Michaels) to a gift card with some twine.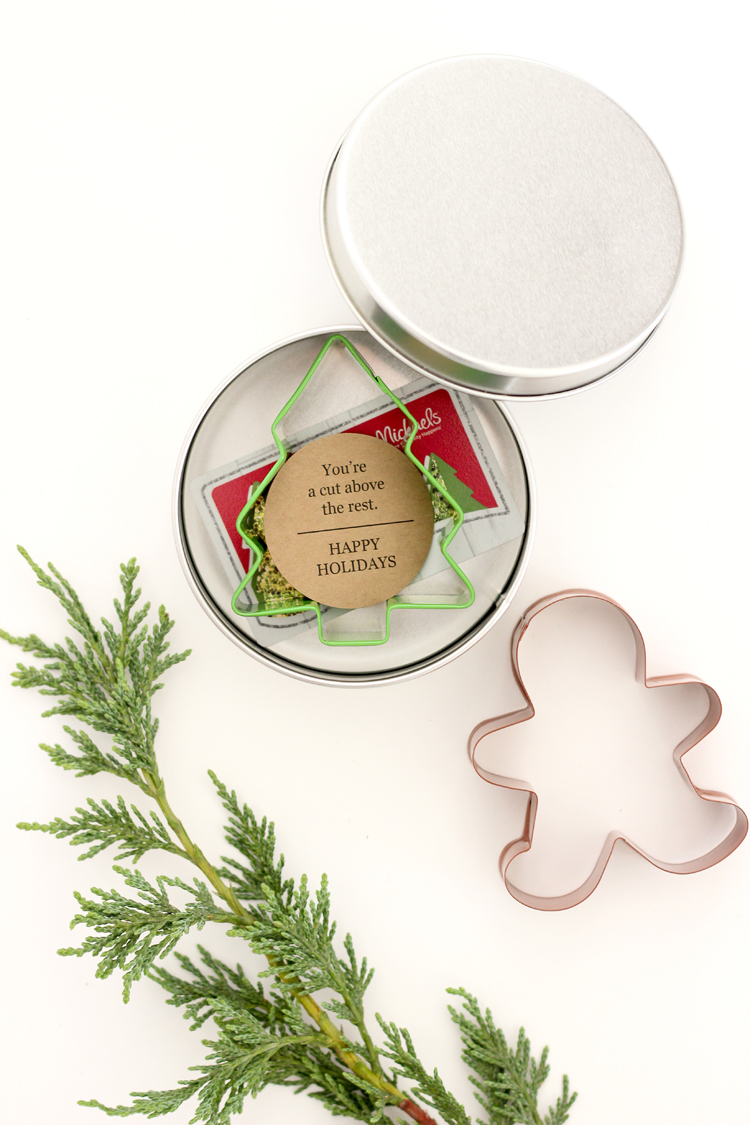 Or, even easier, place everything in a metal gift box (also from Micahel's) and you have a simple, classy, festive gift!
4. "You rock my socks off!"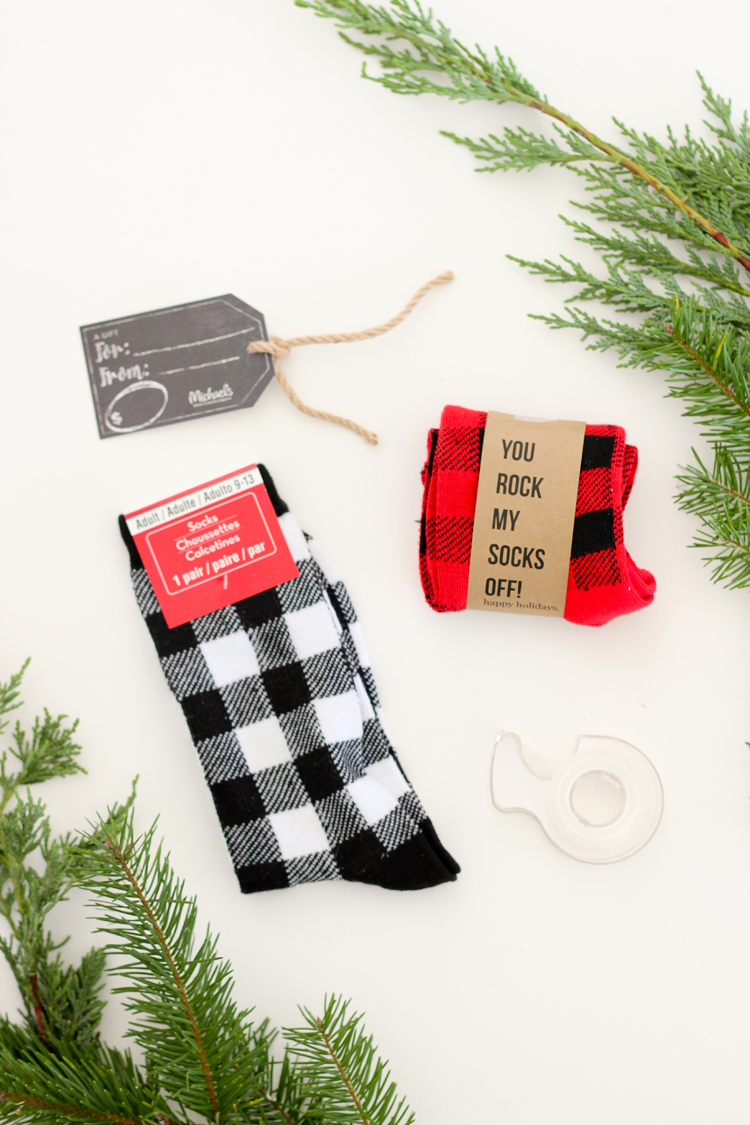 Michaels has the cutest socks in their dollar bins right now. Grab a pair  and wrap them up in with this free printable label. Slide a gift card underneath, and you're ready to rock! 😉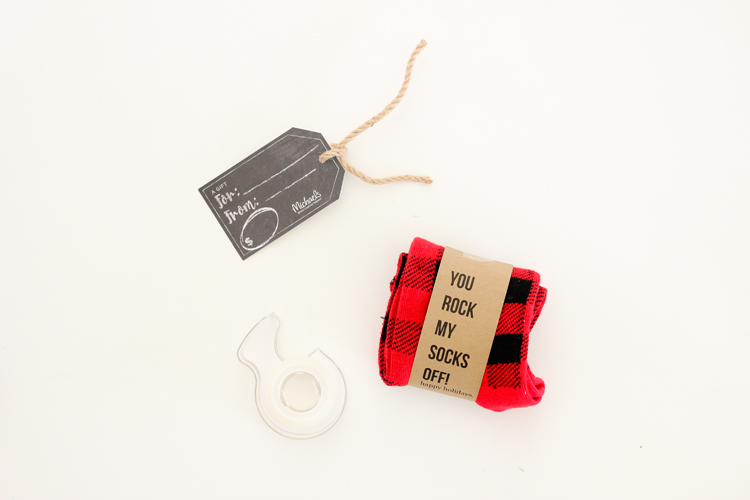 5. "I 'loaf' being in your class."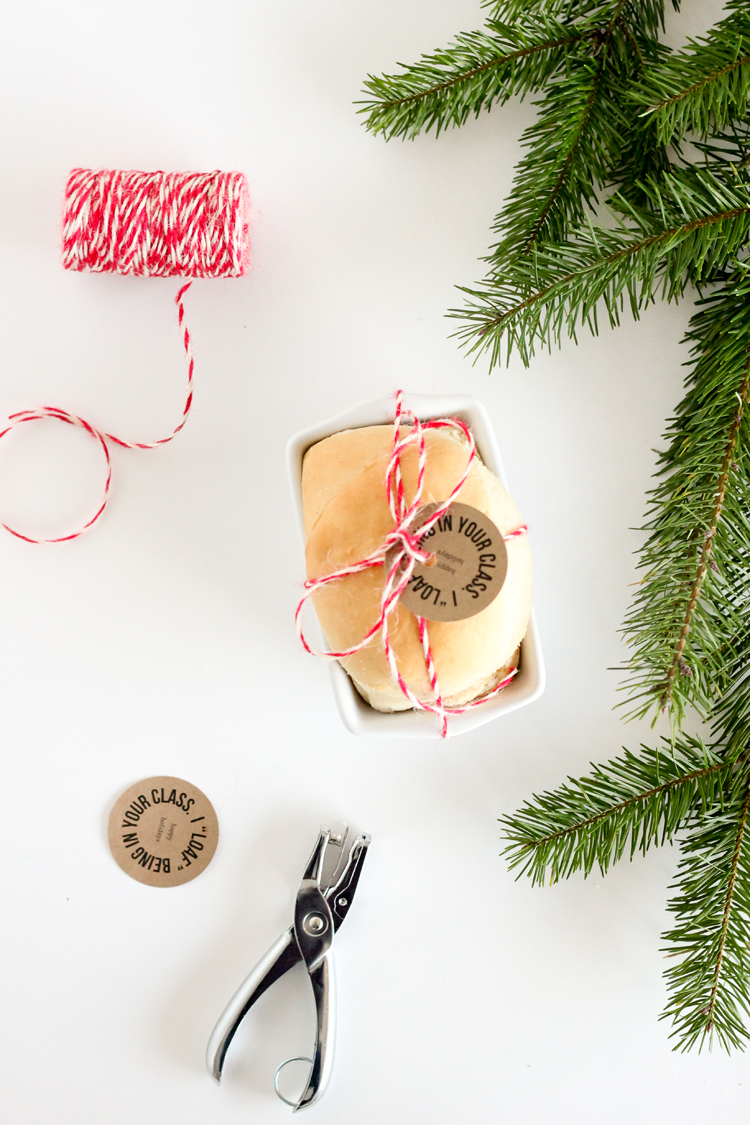 I hear teachers get bombarded with sweets this time of year, but who can say no to a good loaf of homemade bread? If you're a baker, this idea is plenty "punny" and cute. 🙂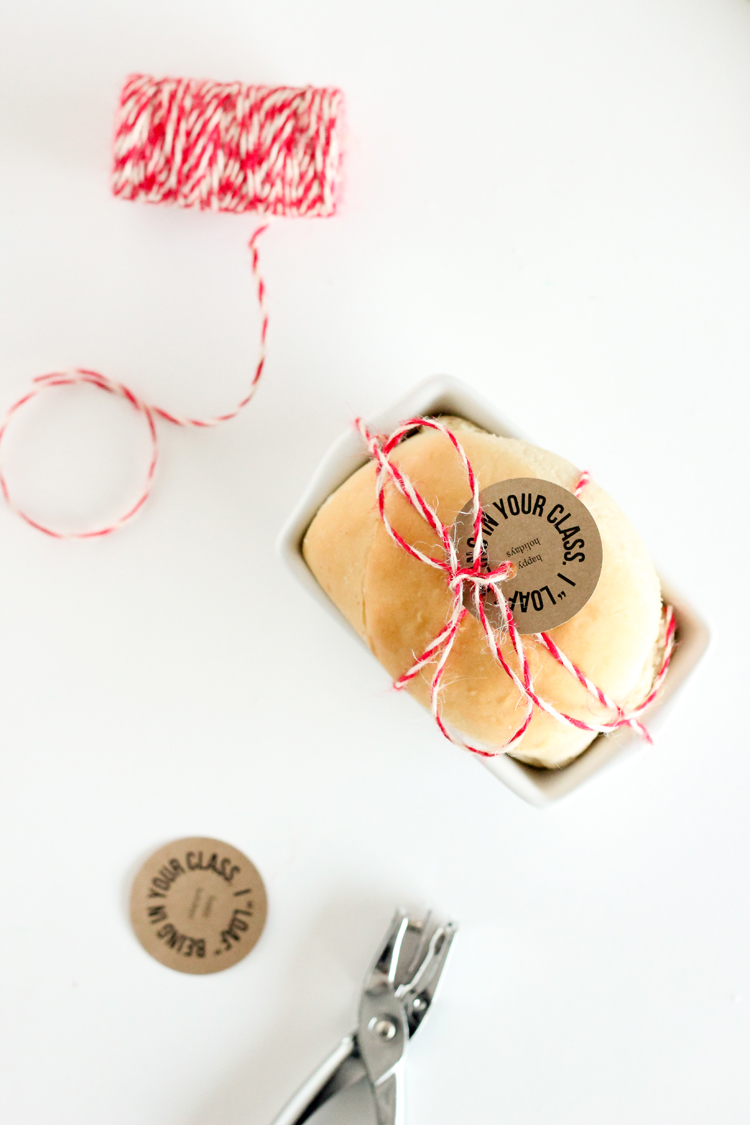 These mini ceramic loaf pans are just a $1. Bake a little loaf of bread and tie on a cute tag and gift card.
6. Make an easy gift card ornament.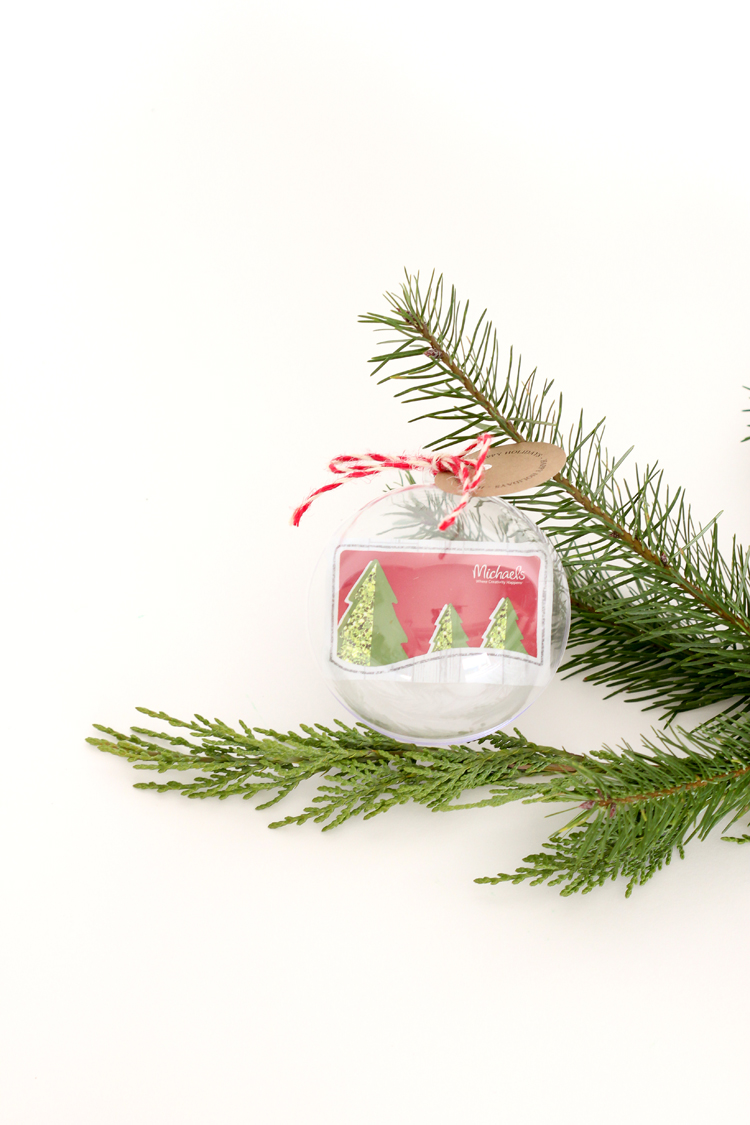 Grab a large clear ornament that splits in half to open (in the unfinished/wooden ornaments aisle in Michaels), and pop a gift card inside. Most gift cards fit just barely. You have to bend it slightly to get it to fit, but the upside, is the tension gets it to stand upright.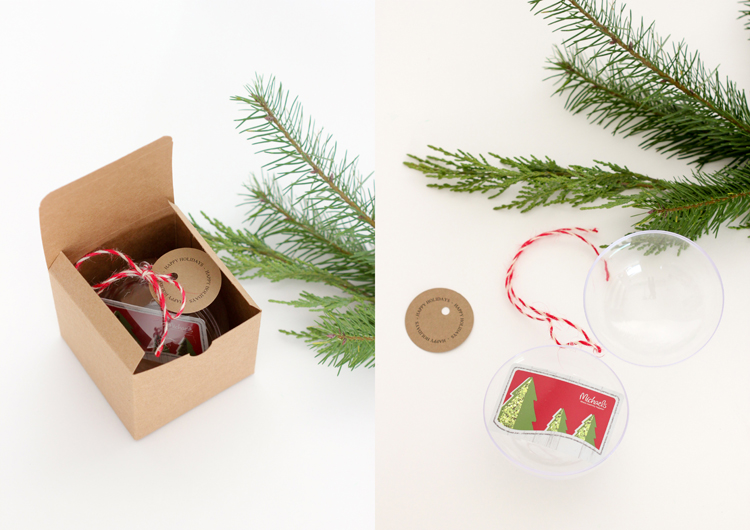 Tie on some twine and place it into a kraft favor box. Done!
There are lots of fun ways to give a gift card, so it's not just a gift card. Hopefully these ideas inspire you!
If you would like a copy of the tags and labels I used, here is a free printable.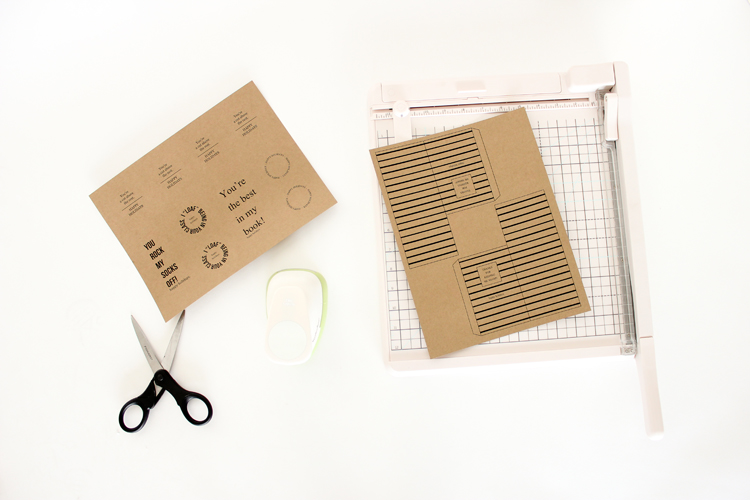 I improved them slightly from what you see in the picture above. I gave the socks printable more room to wrap completely around a bundle of socks, and I added a bottom tab to the Sharpie sleeve.
You can download it here: teacher gift tags
For personal use only, please. The printable is designed for 8.5 x 11 inch paper. The tags are mostly free form, to give you flexibility in how to cut them. If you would like to use a circle cutter, the circular tags are designed for a 2 inch circle punch.
__________________________________
To check out the rest of the Michaels Makers' holiday hack solutions, click around among the links below. You can also visit the Glue String or Michaels.com for more holiday project ideas!
Disclaimer: This post was created in partnership with Michaels. All opinions and content are genuinely and enthusiastically my own. Thank you for supporting the brands that support this site!
Sources: Everything in this post is from Michaels.