It's no secret, I love my David Kind glasses. They are sturdy to the max.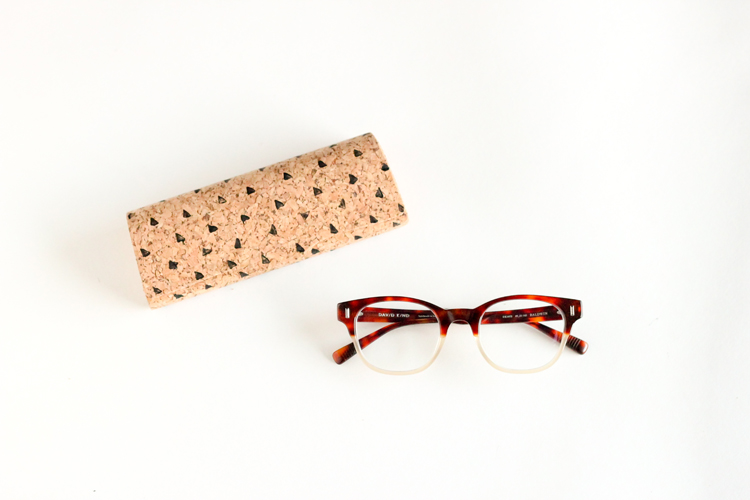 Just last month, my tantrum-ing three year old gave me a swift kick to the face as I was buckling her into her car seat, and my glasses flew several feet into the parking lot. #threenager… My face was a bit stunned and sore, but the glasses…literally, not a scratch. They have proven to be more than mommy proof so far!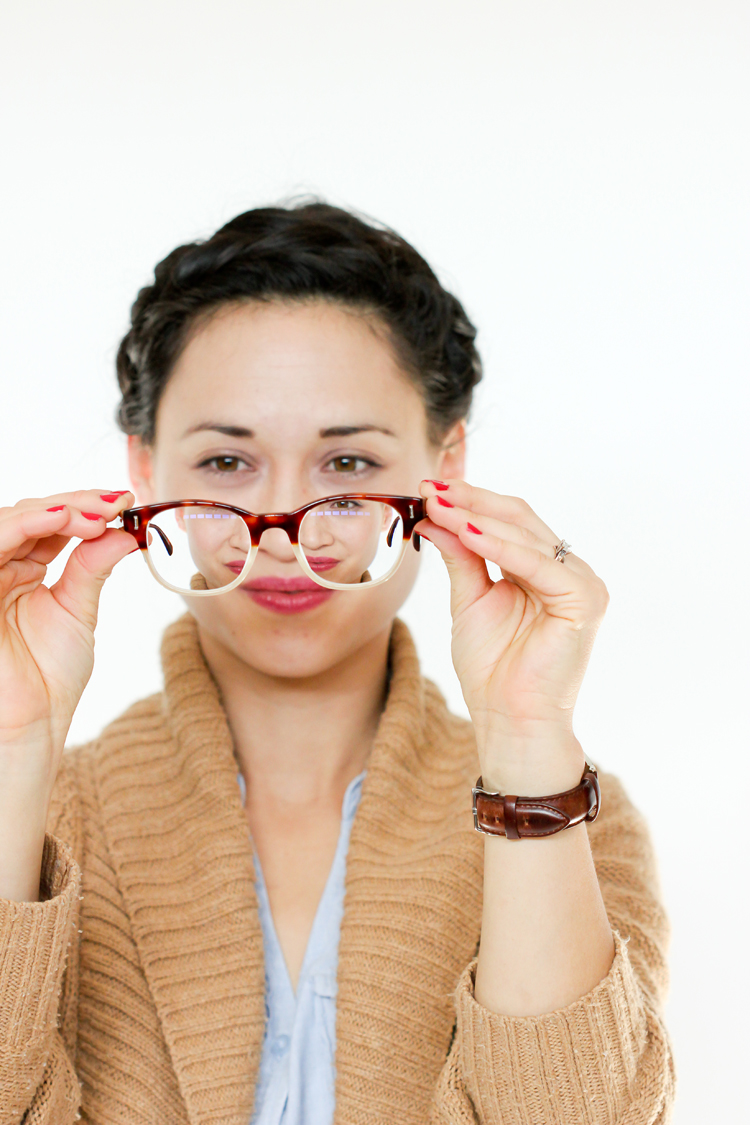 Practical reasons aside, I can't help but also love their packaging. Even from the inital try-on set, everything is housed in beautiful, classy cork cases. The case your final pair comes is so simple, so elegant.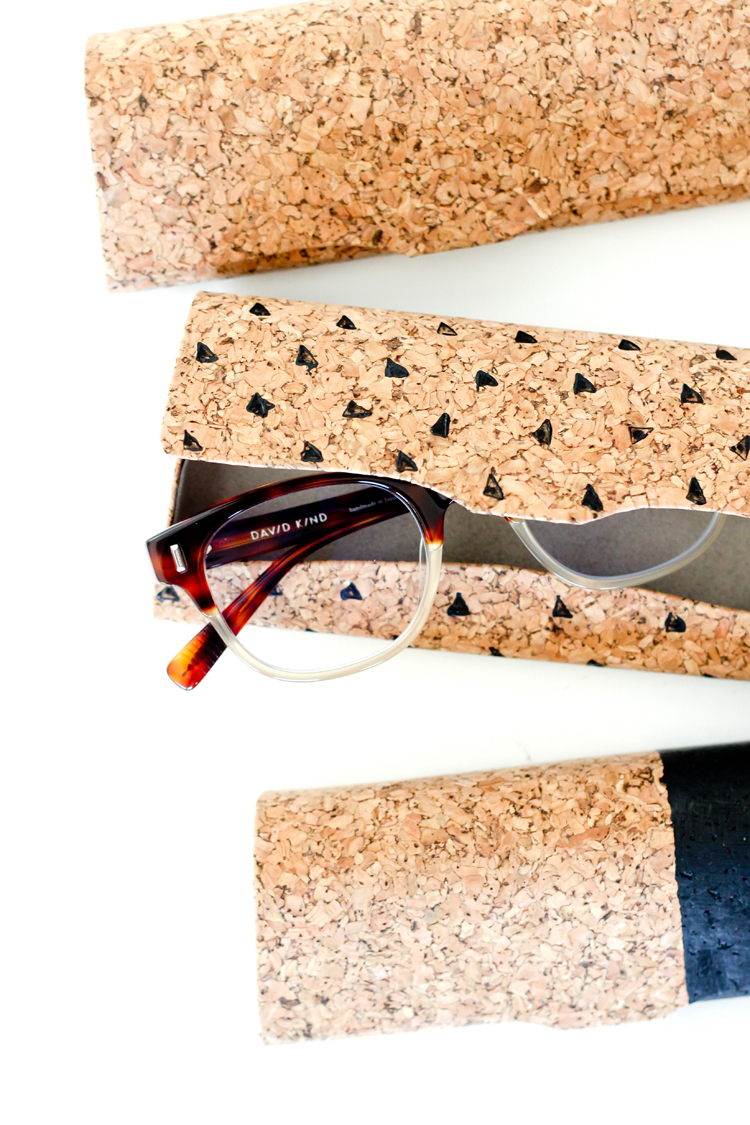 …And a beautiful blank slate! To a DIY-er, it makes you want to just paint it!
So, I did. 🙂 Here's how…
MATERIALS:
Craft paint (Martha Stewart Multi-purpose paint is my fave)
Foam craft paint brush
New pencil with eraser
Sharp cutting tool  (PenBlade sent me one of their retractable knives to use…they are sharp! and really convenient to use)
Washi tape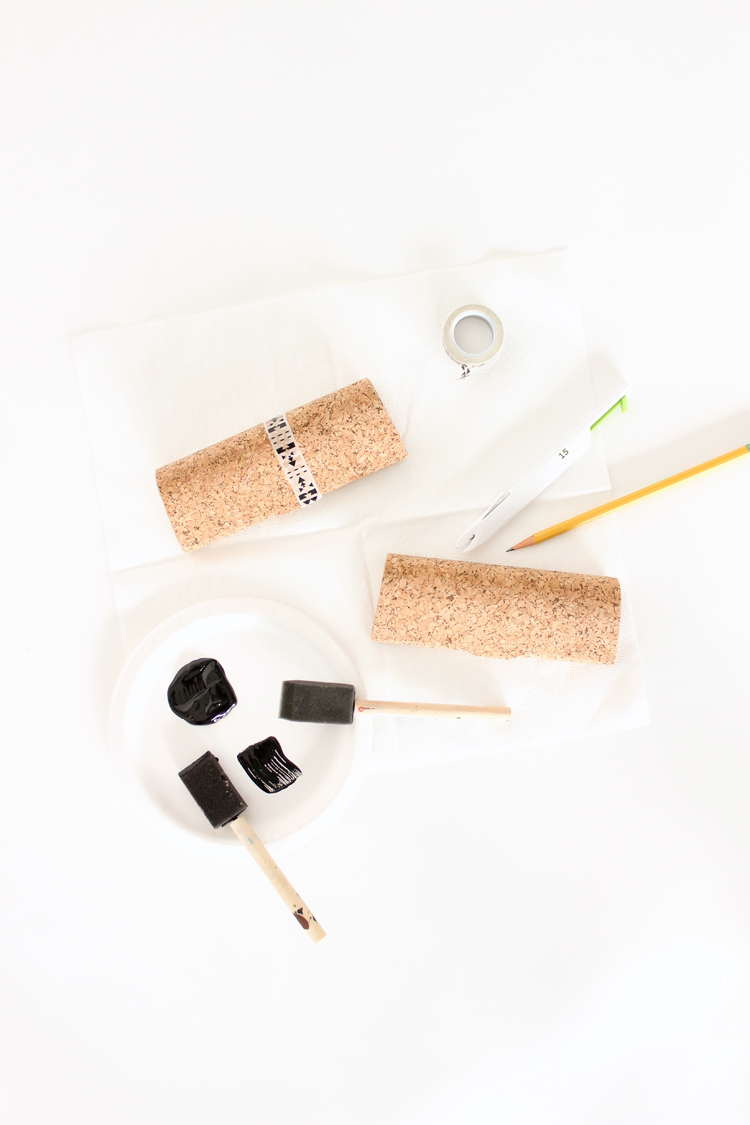 HOW TO:
To make the color "dipped" case, I taped off a section with washi tape and painted in one side. I took care to get underneath the flap as well, so it would look seamless when opened.
For the stamped case, I simply cut a triangle shape into the eraser of the new pencil, and stamped away.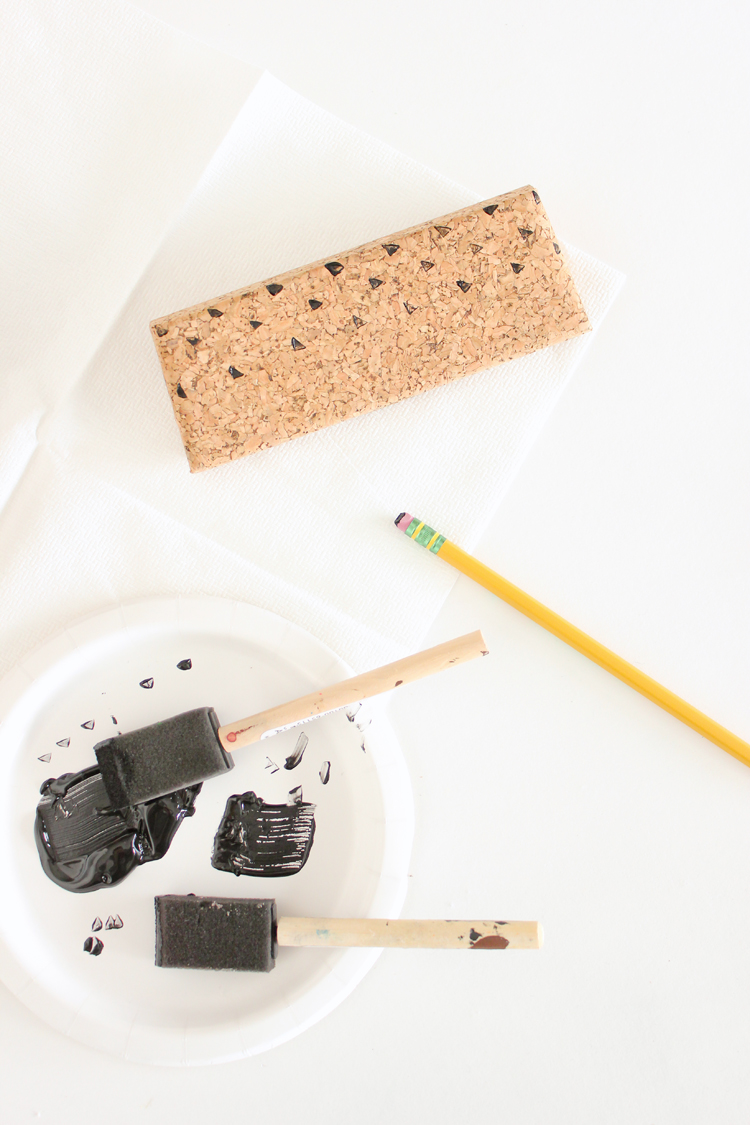 It helps to spread the paint evenly on the plate with the foam brush before stamping, so that it won't cling to the eraser in big globs.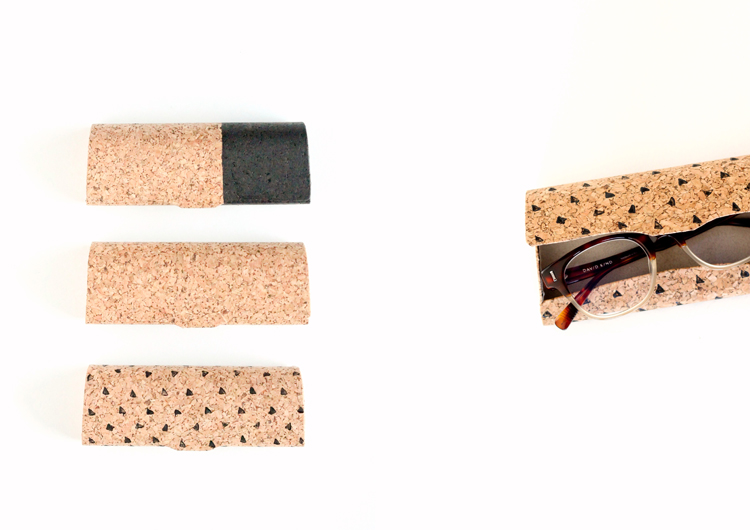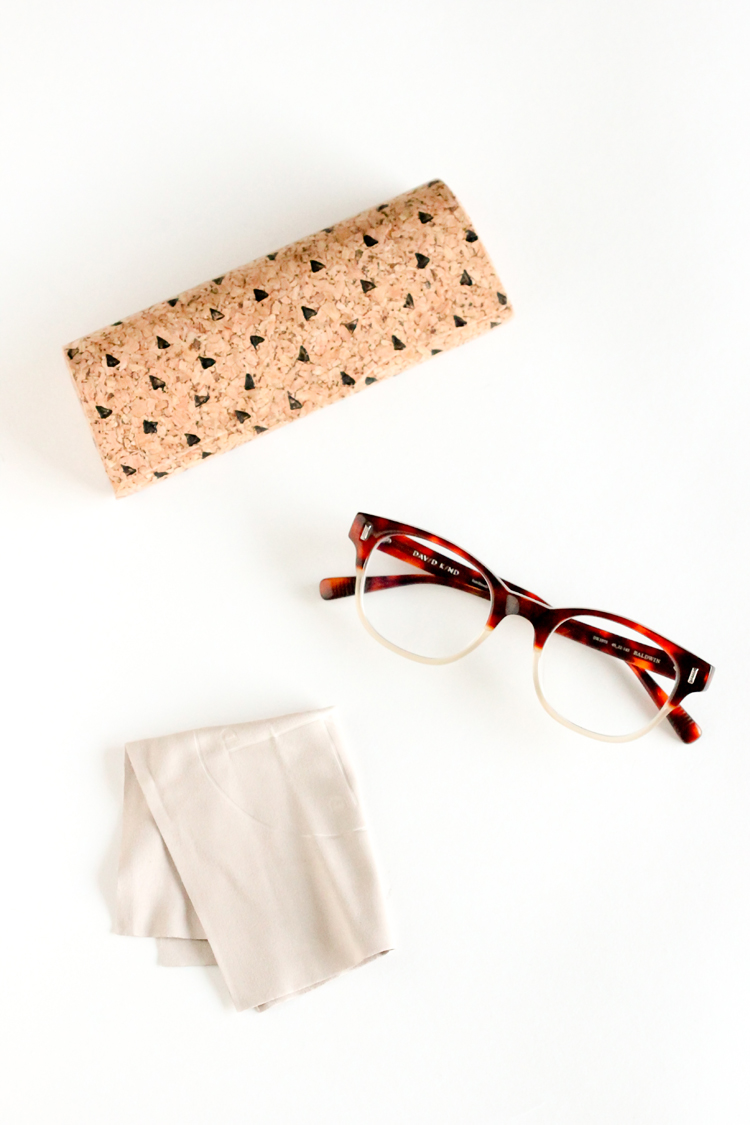 If you want to know more about the online/mail in try on process for David Kind. It's really great. I've done previous reviews here, here, and here.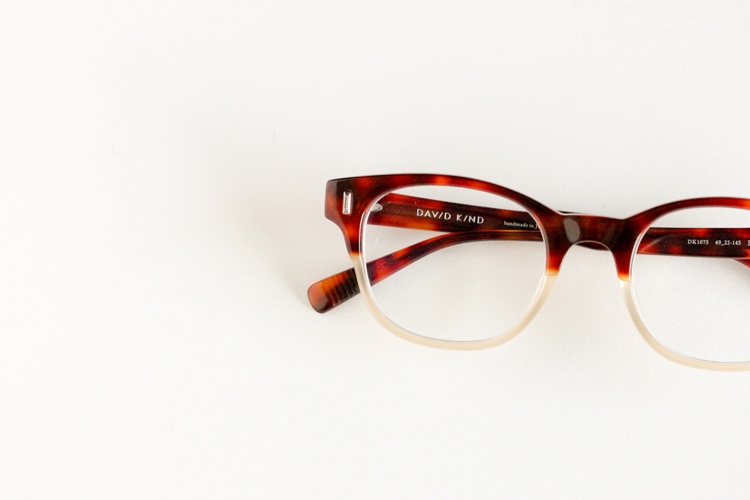 The really nice thing, is that you can use your FSA or HSA funds toward the glasses too! So, if you have some leftover money to burn before the year is up, consider treating yourself to a nice pair of DK glasses. The try-on and ordering process takes a couple weeks, so you have just enough time to get your order in this year.
Here is more info on how to use your FSA with David Kind.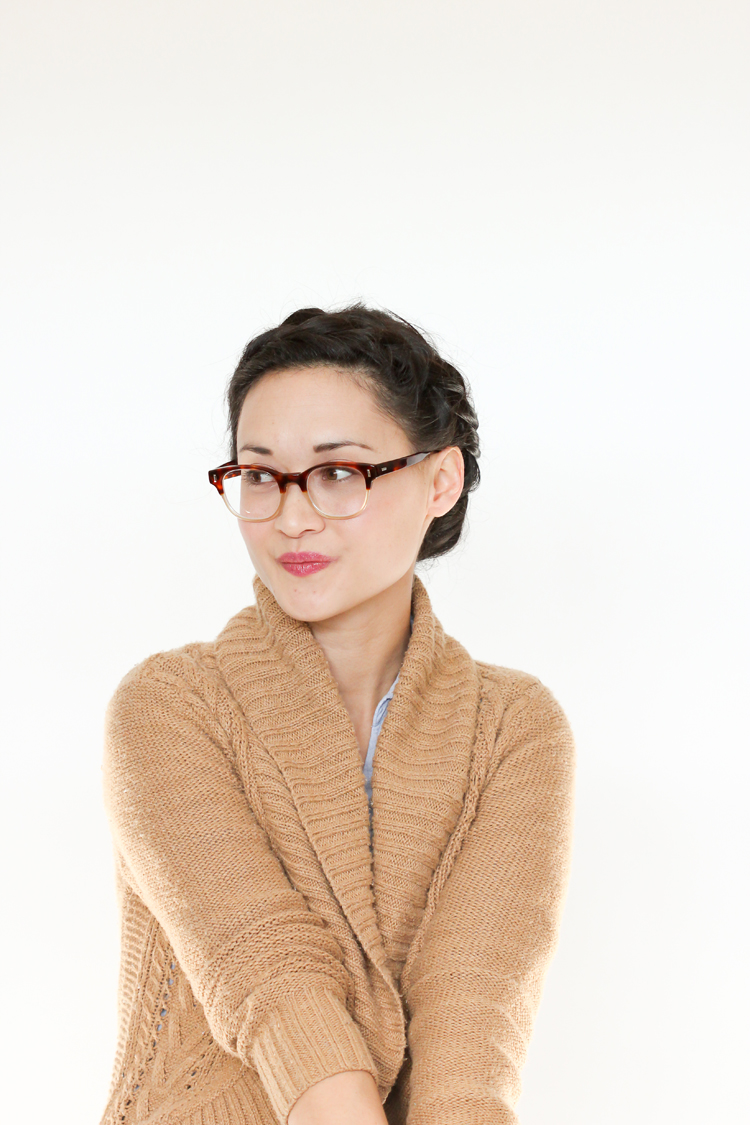 David Kind recently added a few new styles and colors. I first tried the style I'm wearing in this picture, The Baldwin, in "Blackwood" and I liked the fit but it didn't look quite right for my face. Once I tried it on in "Horizon," I was sold. It's a little bit retro, a little bit modern…I love it. The Moline is also a new frame and has the same retro feel, if you're looking for a similar frame with a different shape.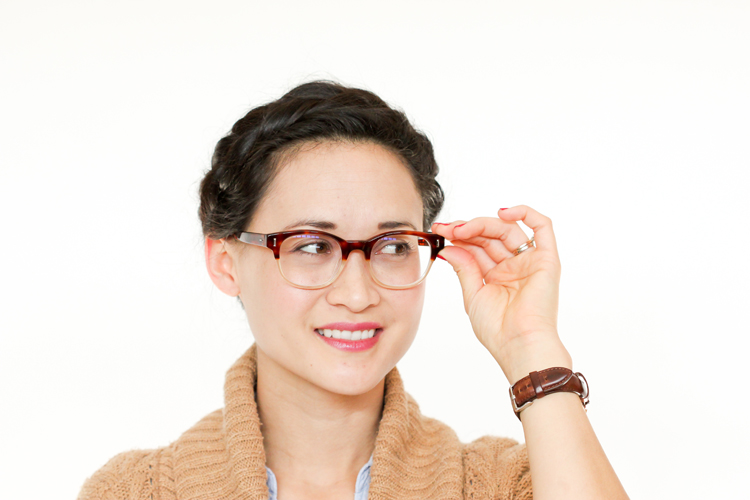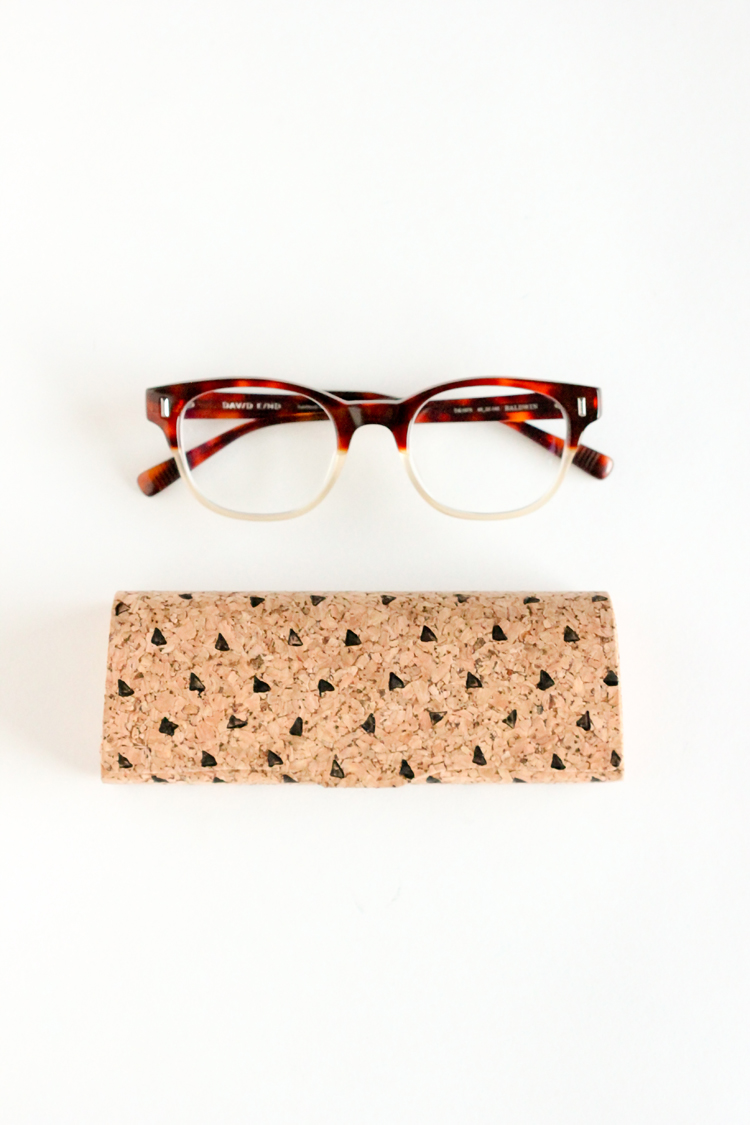 Disclaimer: This post was created in partnership with David Kind. All content is my own. Thank you for supporting brands that support this site.