Anyone else have podcast fever? I love that they are becoming more popular, because it means more great podcasts and better and better content!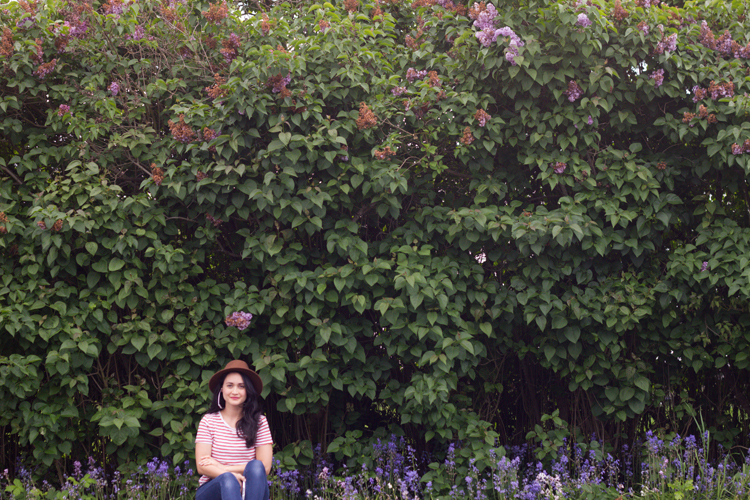 If you're not yet on the podcast bandwagon, it's basically like on demand talk radio. The best motivator to get me through tedious chores like dishes and weeding is to put on a podcast. It keeps my mind engaged while my hands are busy. Before I know it, the work is done.
I've sampled a bunch of different podcasts and I've settled on my top six, favorite channels that I believe are worth following. I listen to lots of podcasts here and there, but I'm very selective about which few I will allow on my subscription list. They have to be entertaining, unpretentious, informative and well-written, episode after episode. I also prefer them to be clean. That doesn't mean there isn't some adult content, but most of it is presented in a tasteful way that I deem safe to play around children.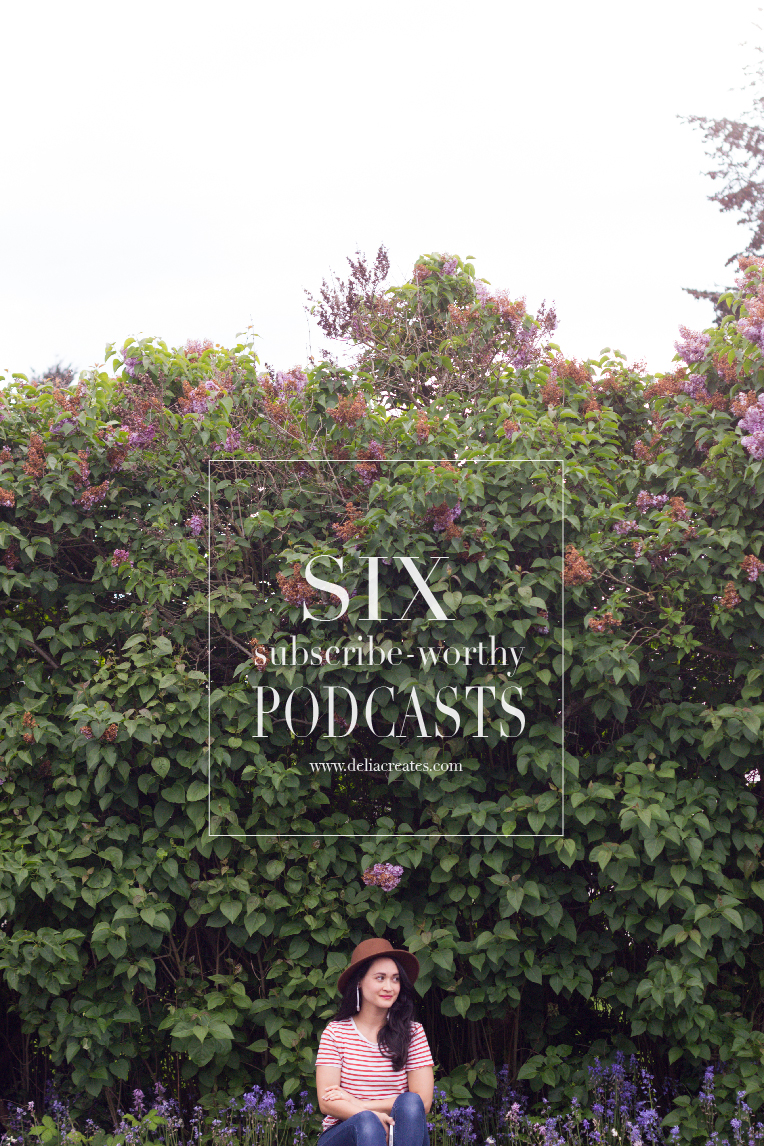 1. How I Built This
I'm starting with this one, because it is easily my favorite podcast. Guy Raz, masterful storyteller, interviews major business moguls and tells their often rags to riches story. Even though it's about business, it reads more like human interest stories. They're fascinating, inspiring, and often give me a big motivating kick in the rear to get to work. Almost every story is about hard work and sacrifice and real life ups and downs. It's been running since September of 2016, so there are loads of episodes to binge. And trust me…they are definitely worth binging! (Tip: There are a few episodes with mature language, but Guy always gives you a heads up beforehand.)
2. Awesome With Alison
Even if you don't already love her blog and her events, her podcast is worth a listen. She shares ways to better your life in relatable, funny, and doable ways. It's a self improvement podcast that doesn't feel like a self improvement podcast. She is very well read, down to earth, and she always brings her A-game to every podcast. Her goal is to help you feel more awesome, and she definitely does that in every episode.
3. Wait, Wait…Don't Tell Me!
When my husband and I  were newlyweds, we discovered Wait, Wait…Don't Tell Me! while trolling the neighborhood for garage sales on Saturday mornings. It became our favorite Saturday tradition. Now that it's available as a podcast I love that we can listen to it whenever we can, and that we can catch up on old episodes if life gets busy. It's basically a satirical take on the week's news, with a few brain bending limericks, and snappy games sprinkled in. When the newsweek feels heavy, I can count on a good dose of much needed levity from WWDTM.
4. Up First
Speaking of the news, Up First is my favorite way to get the Cliffs Notes version of the news. It's 15 minutes of bipartisan national news highlights that helps me stay current but not overwhelmed with what's going on in the world. They have new episodes, every morning, Monday through Friday.
5. Planet Money
I'm new to this podcast, but so far pretty impressed. It's all about money, but similar to How I Built This, it's more about the people and the history behind the money. They cover topics normally off my radar, like the demonetization of India, the effects of the invention of the spreadsheet, and the origins of unusual holidays like National Potato Chip Day. And it's done in an engaging and entertaining way. It makes you want to know things that you didn't even know you wanted to know. You know? 😉
6. Young House Love
As one of the first podcasts I subscribed to, John and Sherri, from younghouselove.com answer DIY and design questions in a fun, personable format. Even if you aren't into design, their sweet chemistry, playful banter, and charming anecdotes make for a light-hearted, uplifting podcast.
Bonus Podcasts: 
-Wow In The World: Guy Raz also has a podcast for kids. It's brand new, so there are only two episodes so far, but my kids are really enjoying it. It's been a great, screen free way to keep them occupied on car trips.
-MakerStyle: If you sew, or have a small creative business, Rachel's podcast is a great one to listen to. She interviews people in the industry, and keeps you up on the latest sewing trends. I have only listened to a couple episodes, but am so far really enjoying it!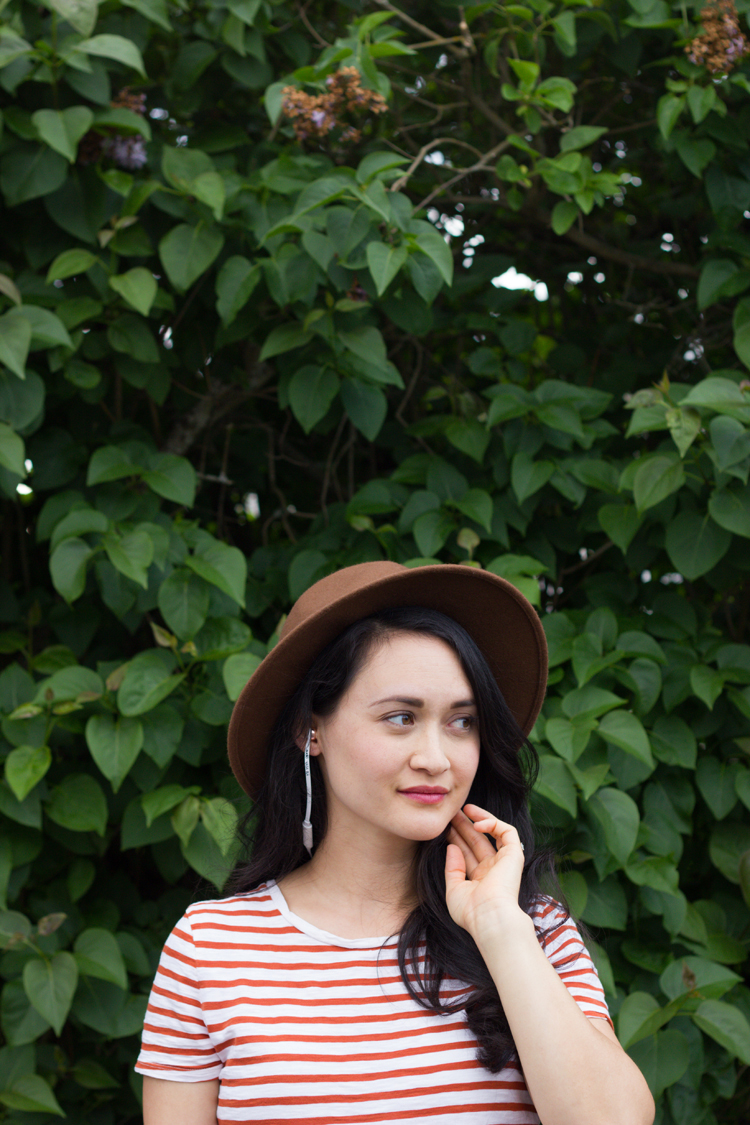 While my list of podcasts is mostly kid-safe, sometimes you just want to put in your headphones and listen on your own. Or sometimes you're in the mood for some 90's country music and the rest of your family protests when you try to play it out loud. Ha! ;)…I love me some Garth Brooks every now and then.
In that case, cordless earphones are totally the way to go! As someone who likes to keep busy while I listen, my corded earphones were constantly getting ripped out of my ears and tangled on cabinet knobs, my gardening tools, or even..cough… my own arms. Ha! I am totally like an actor on an infomercial who can't seem to function normally with earphones in my ears…except I'm not acting.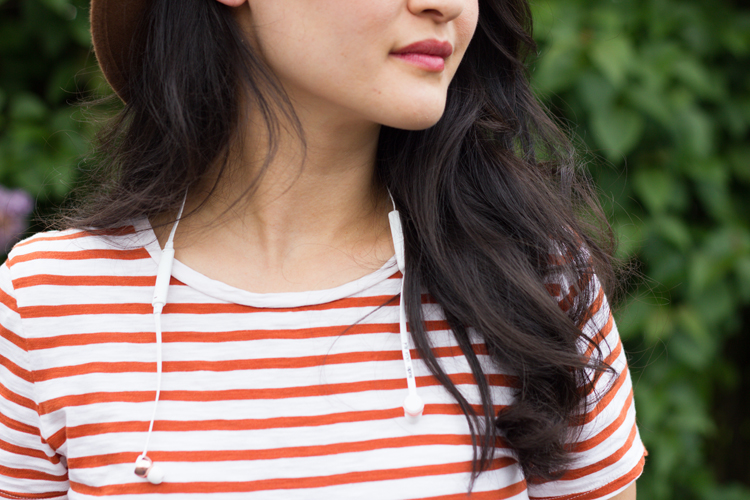 Sudio sent my their beautiful Vasa Bla earphones to try,…and I am in love! I can adjust the volume, skip through tracks, and answer phone calls all through the blue tooth connection. It drapes over my neck when not in use and even clips to my shirt so I won't lose them. It's like they know me!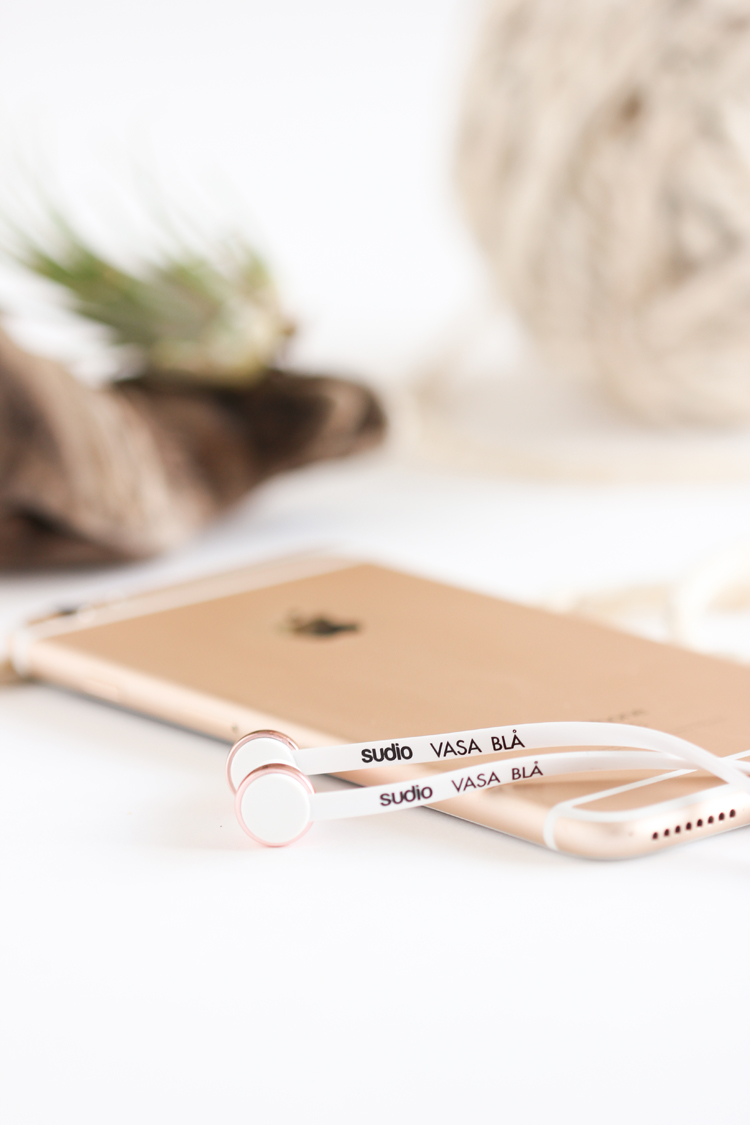 Even better… Sudio is generously offering all my readers a 15% discount! Simply enter the code: "deliacreates" at check out.
I hope you enjoy my list of podcast recommendations. If you have a podcast you think is subscribe-worthy, please comment and tell me about it! I'm always on the hunt for more.