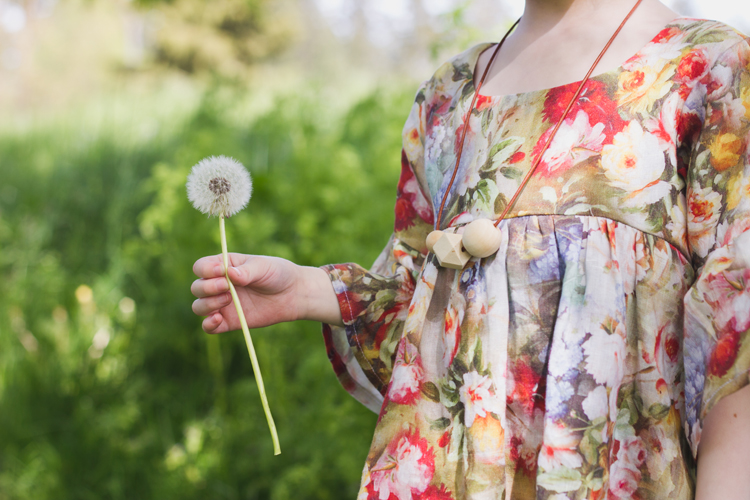 I wasn't really planning on making a dress for Natalie this Spring, since I had already made her an Easter skirt. But then…I saw this realistic floral fabric… (affiliate link)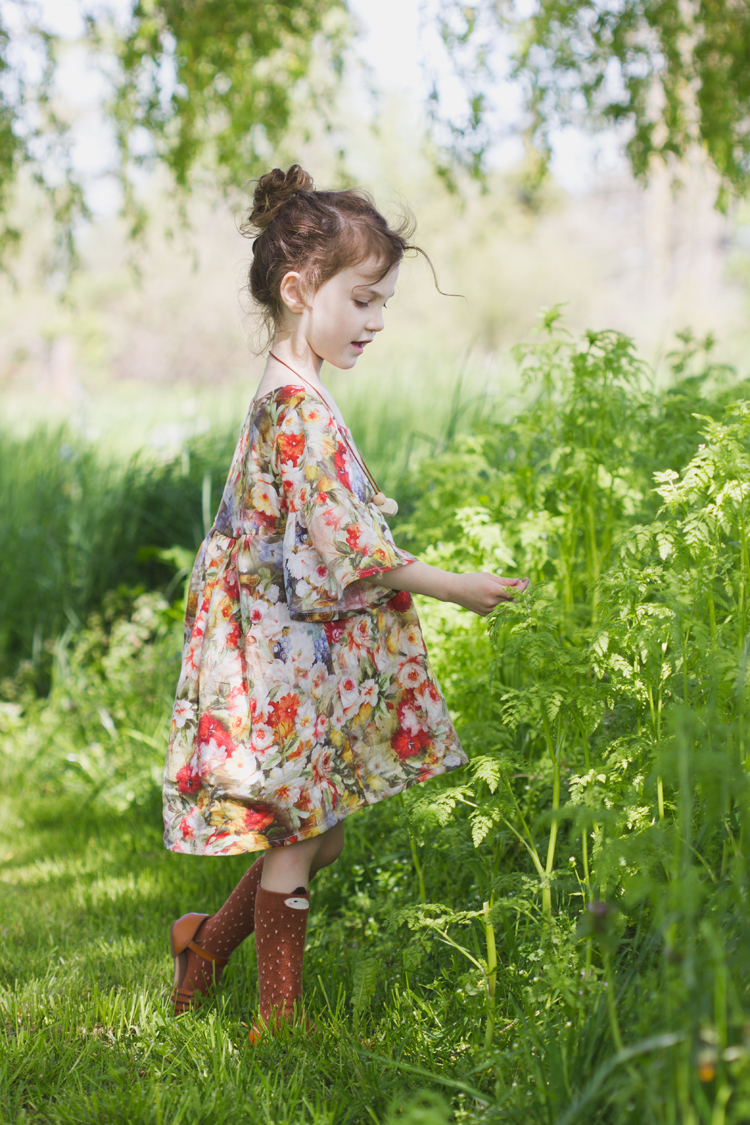 …and I just could.not.help.myself. I didn't even know which dress pattern I was going to use. I knew I just had to get my hands on that fabric. You sewists know the feeling…amiright?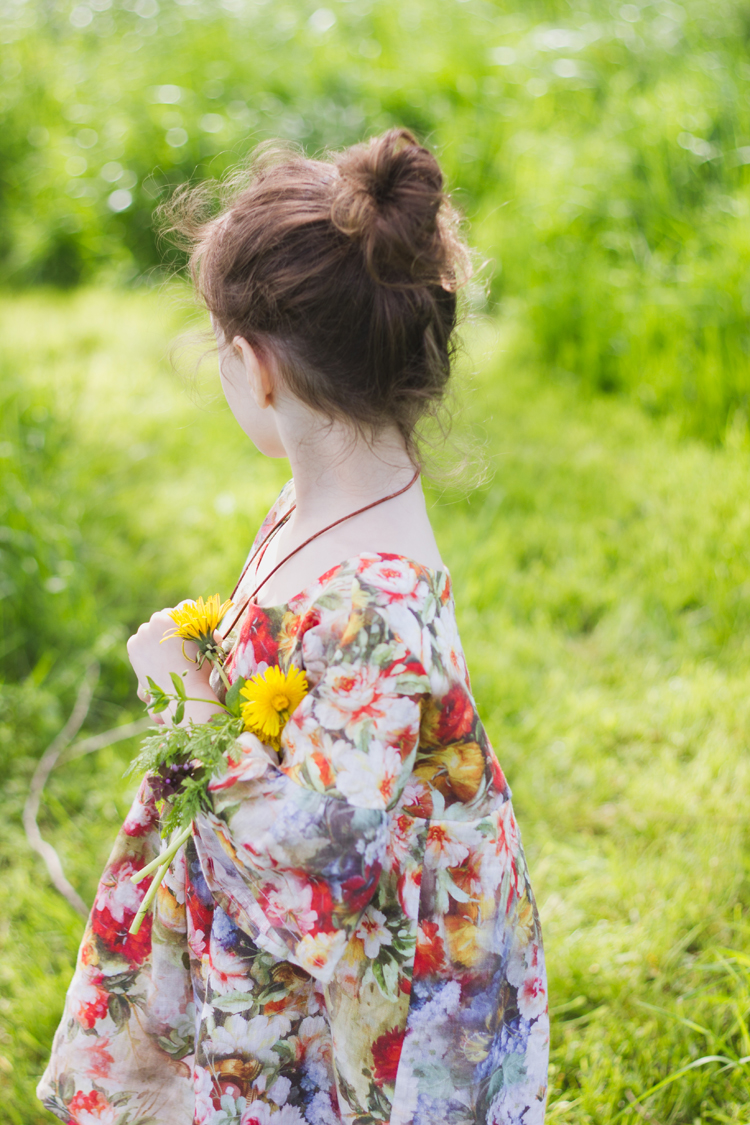 This time, I was determined to make something right away, and not let myself hoard it and obsess over what to make with it. As if Kelly from Sewing In No Mans Land could read my mind, she sent me a copy of her new Tully dress pattern to try. It was kismet!
The dress is designed to have a relaxed fit, so I sized down from a 5 to a 4 for Nat, who runs small. The bodice fits perfectly. It's loose but not too loose. I kept the skirt at a 5 length and it fits well, but I did underestimate how long her torso is. When she raises her arms the front hem line gets pretty short. Eep. She'll have to wear these with leggings before too long. I think next time I'll skip the hi-low hem option and just do a longer straight skirt. (That's the option shown in the pattern listing as well.)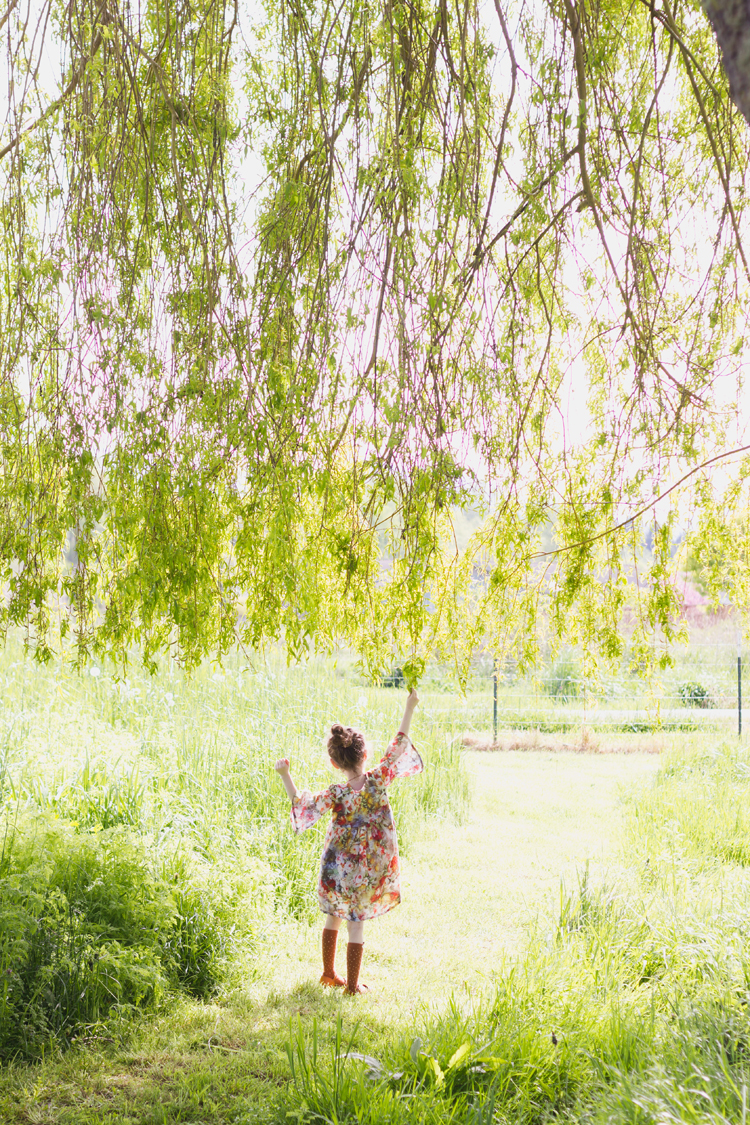 The fabric is linen and therefore a bit sheer, so I also had to add a skirt lining. It was pretty simple to do, and the extra volume adds nice movement to the skirt.
I think it looks better without socks, but it's still too nippy here to go sock-less. So, her fox socks are getting a little more wear this season.
All in all, I LOVE this dress. It has no closures which makes it an easy sew, and easier for Natalie to dress herself. And it's only $4 (seriously!). It's a no brainer….Also… Kelly didn't ask me to blog about this. I'm just spreading the good news! 🙂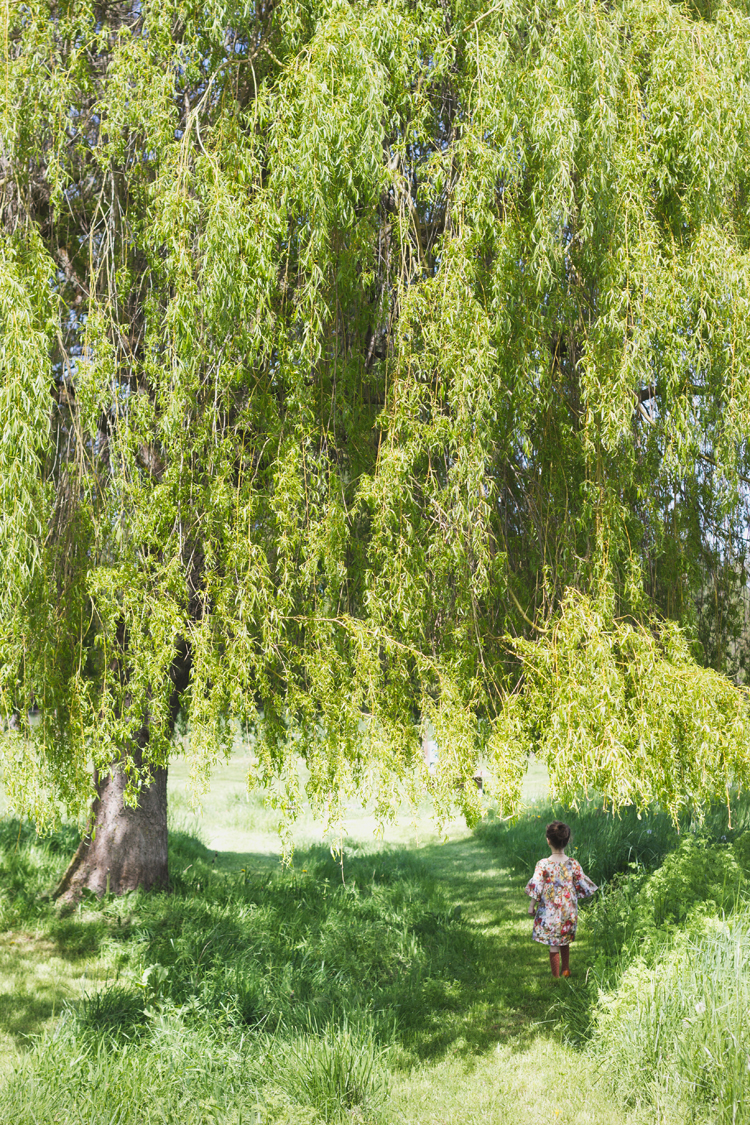 I can definitely see myself making at least one more of these this summer and maybe this Fall in a warmer, more subdued fabric.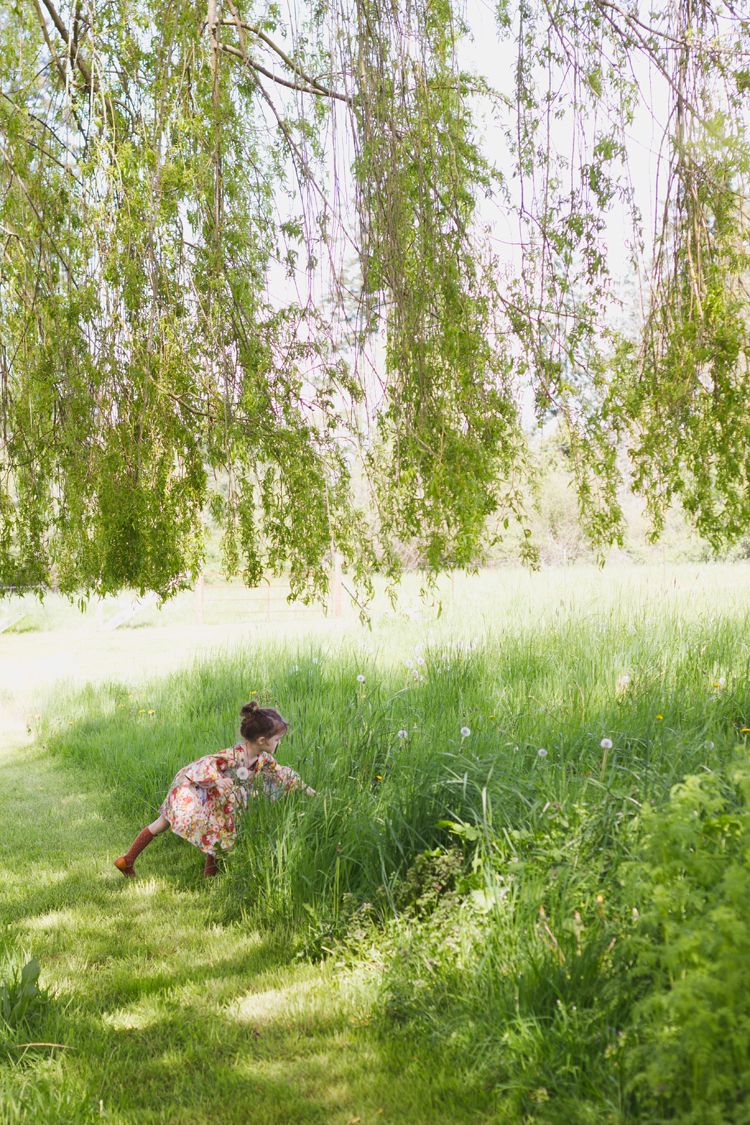 One last bit of business…Since, we're talking floral fabric… I'm really excited to be the guest judge for Project Run and Play's sew along for May! The theme is, of course, April Showers Bring May Flowers. So, bust out your floral fabric and link up for the party! There are some pretty great prizes, like a $100 gift card to spend on fabric. Woot woot! You can read more about it here, or check back  to the Project Run and Play site throughout the month for some more posts about sewing with floral fabric.
Happy sewing!