We have some exciting things happening over at Five and Ten Designs…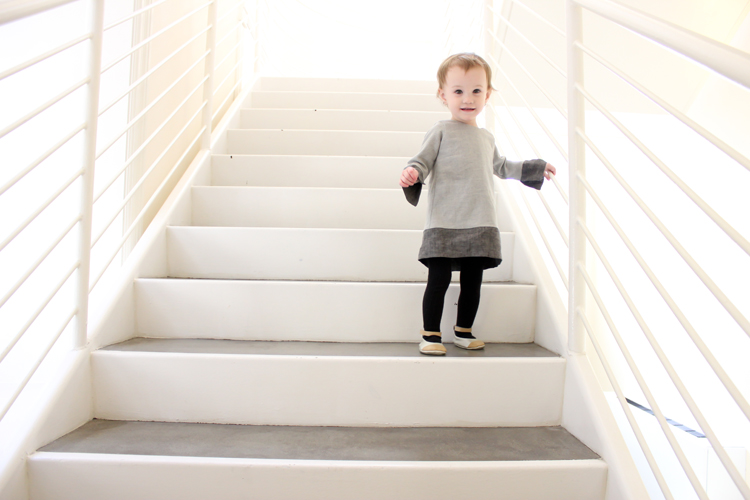 We have a FREE sleeve download to go with our dress e-book! Yay!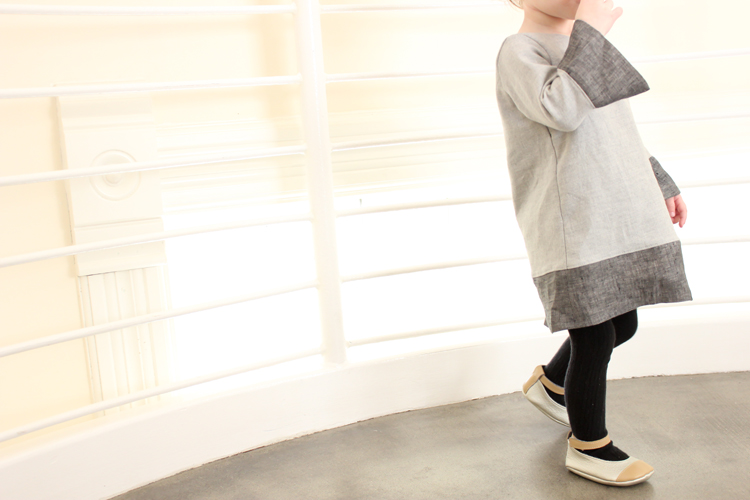 The pattern covers a short sleeve, a 3/4 sleeve, and  a long sleeve.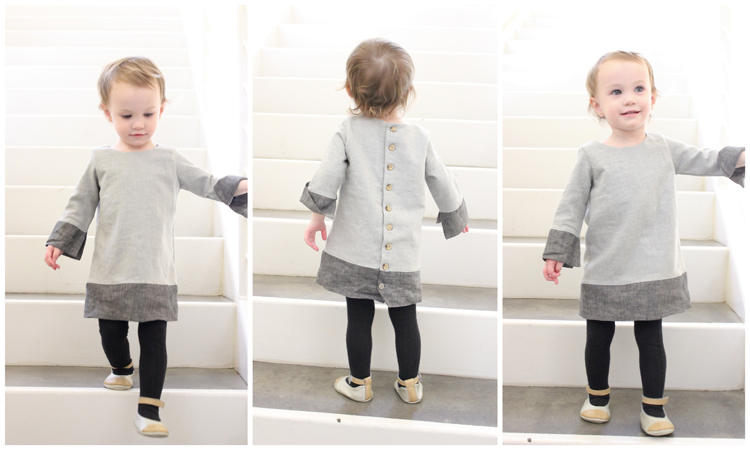 So, if you already have the dress e-book, go get the sleeve download for free HERE, and you have a dress pattern for all seasons!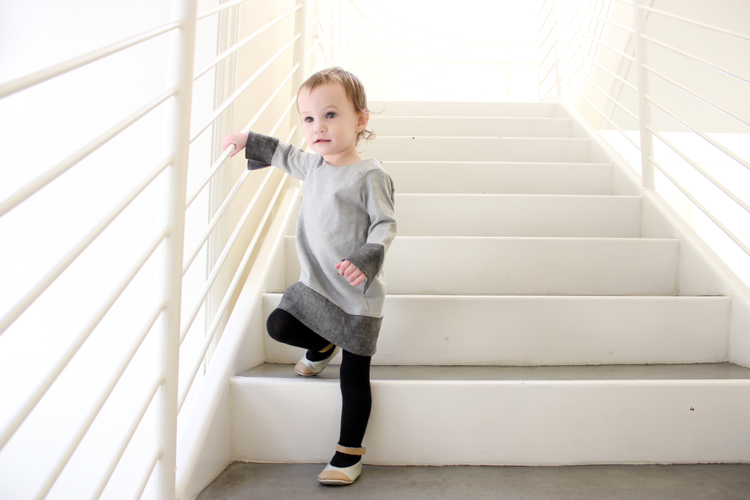 If you haven't gotten our dress e-book yet, then sit tight until Black Friday. 😉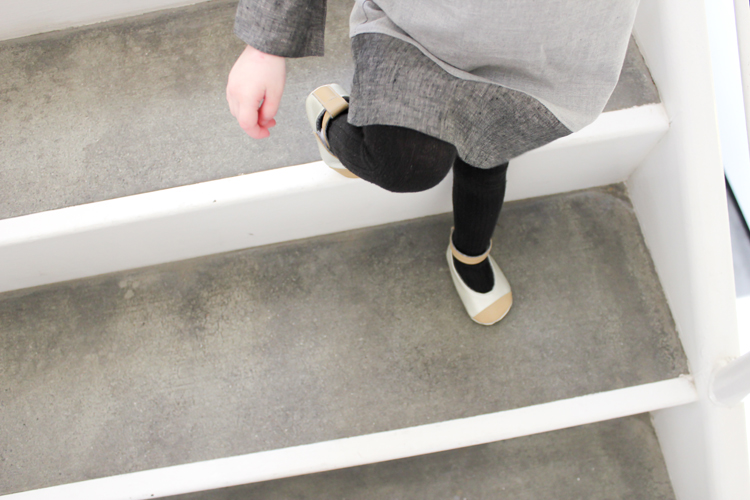 In honor of our new sleeve pattern I decided to make Natalie some season appropriate dresses. I'll share the "winter" one today and the fancy holiday one on Friday.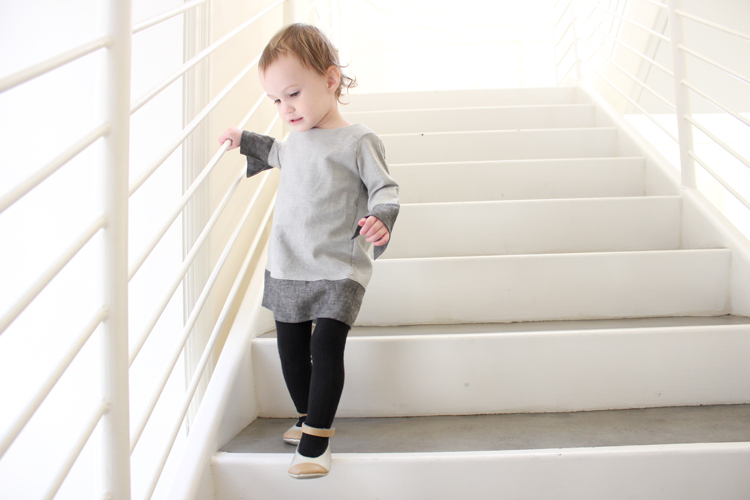 The one for today strays from the ten looks offered in the book. It is kind of like Look 3 and Look 8 in one, but with a straight a-line shape and no break at the bodice.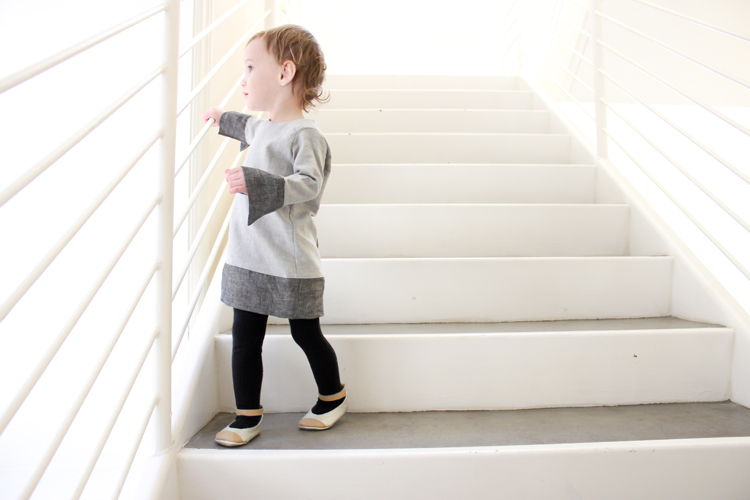 Oh and of course, it has a 3/4 sleeve which I made long sleeve length with a little cuff detail.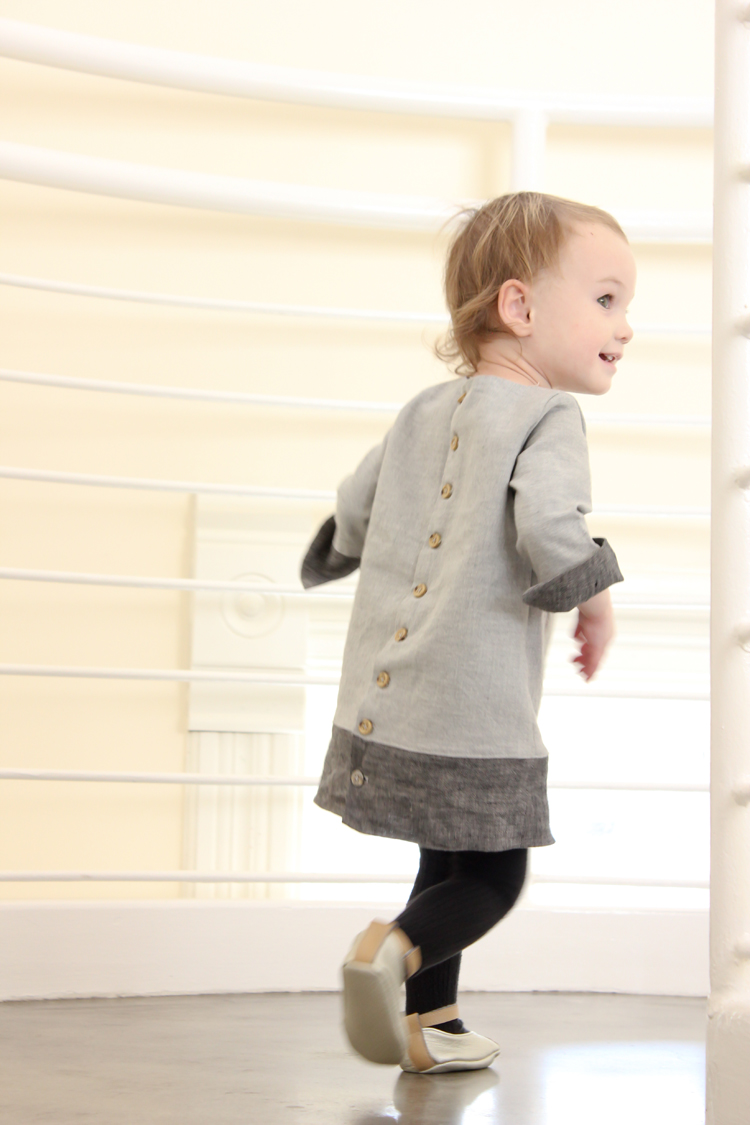 If I can get my ducks in a row, I plan on sharing a tutorial for this shift dress in a few weeks. 🙂 No promises on the date though.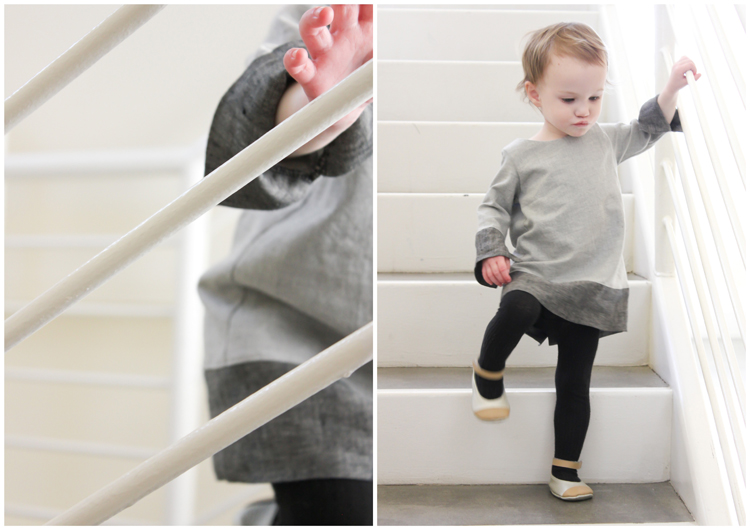 The main fabric is made from a soft cotton fabric I got in the $1.50/yd. clearance section at WalMart. It is so so soft and great to work with. I am kicking myself for buying only 3 yards. The cuff and hem detail is made of black slub linen from Jo-Ann.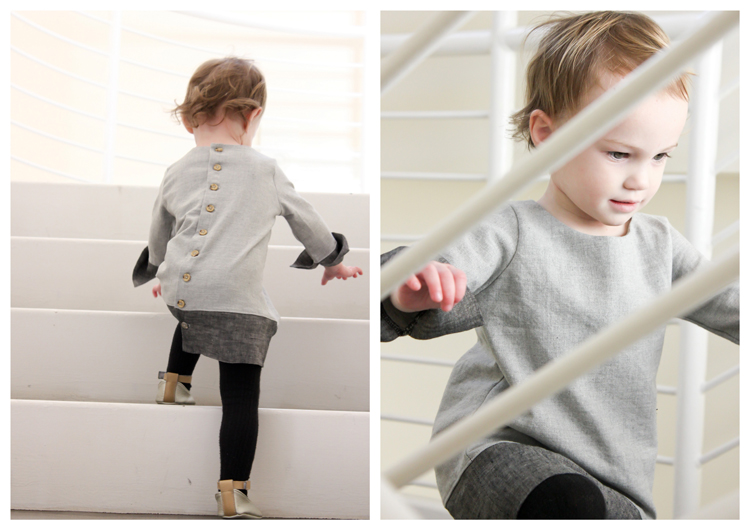 The buttons up the back are small faux bois buttons from the Ribbon Retreat. I got them in a Haberdashery pack I believe?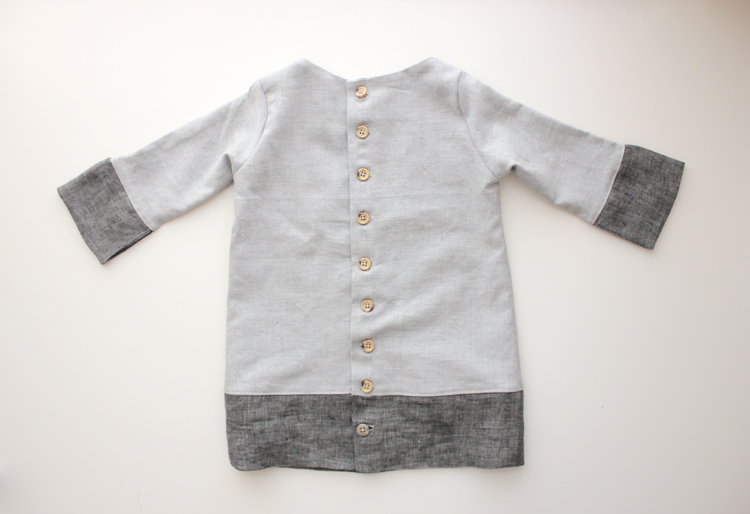 The buttons are all functional but I haven't used any but the top four to dress and undress her.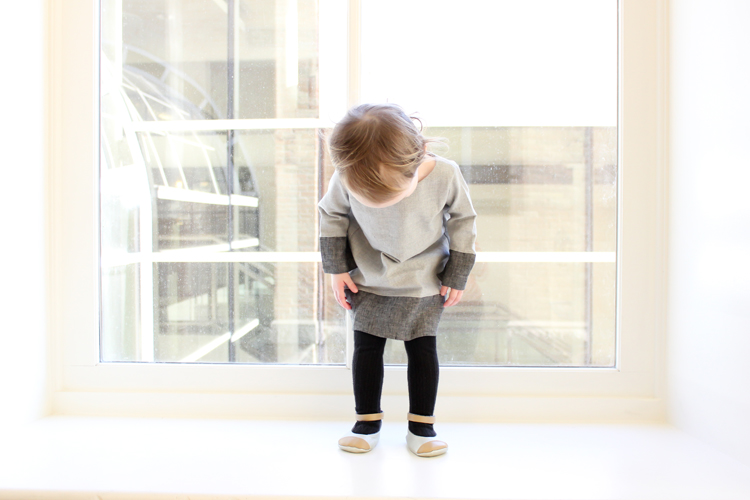 Oh yes, and the shoes. They are from my new baby shoe pattern that is out to testers as we speak! I am super excited to share more about these with you after Thanksgiving. 🙂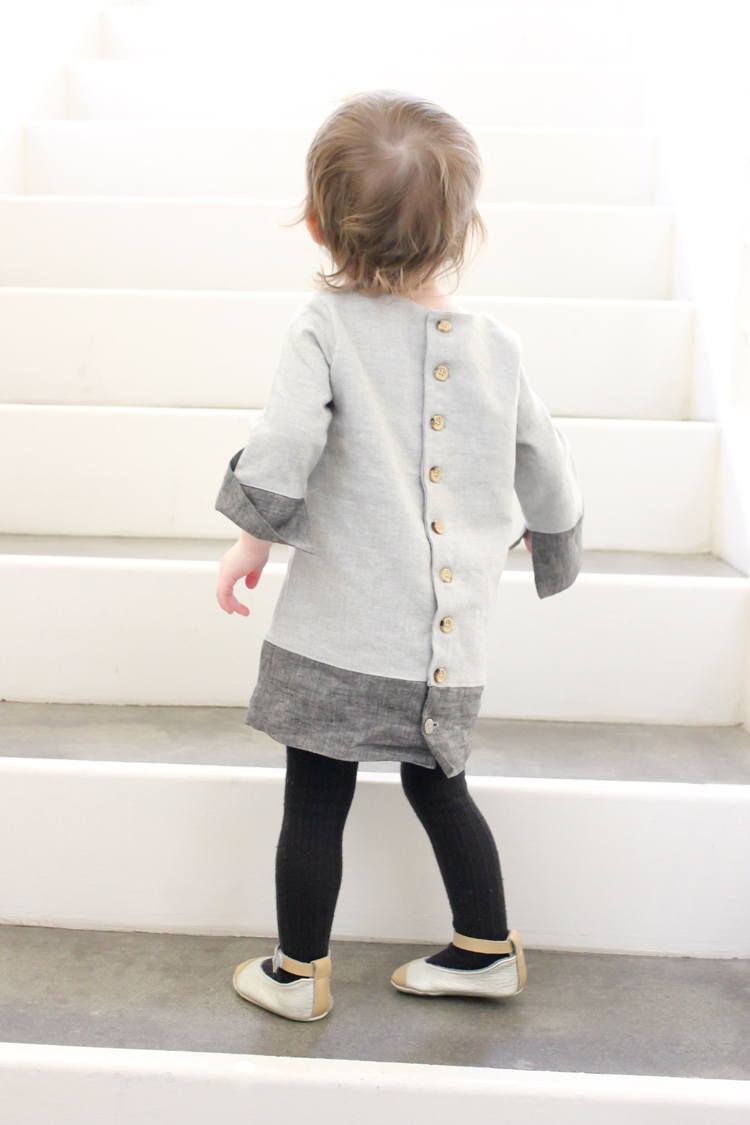 There's a lot of excitement around here for sure!
Alright. That's it for today.
I hope you and yours have a wonderful day of family and food this week!
And don't forget to download your free sleeve pattern…
See you back here on Friday with the second dress and a sale!