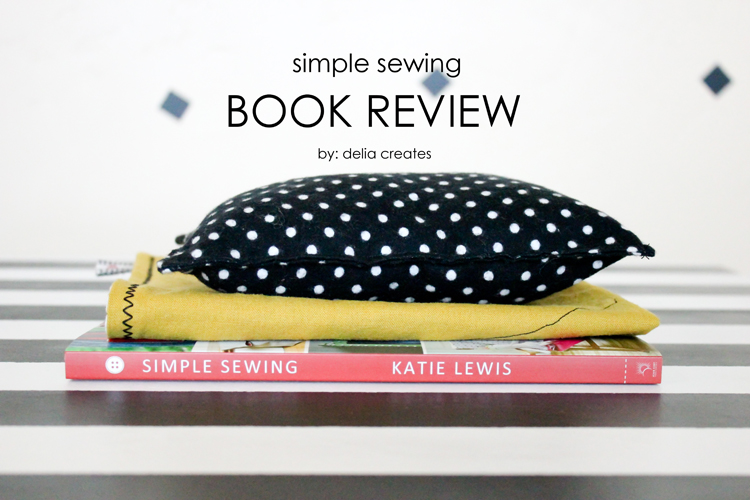 My awesome friend and fantastic blogger Katie, from The Red Kitchen,  wrote a book!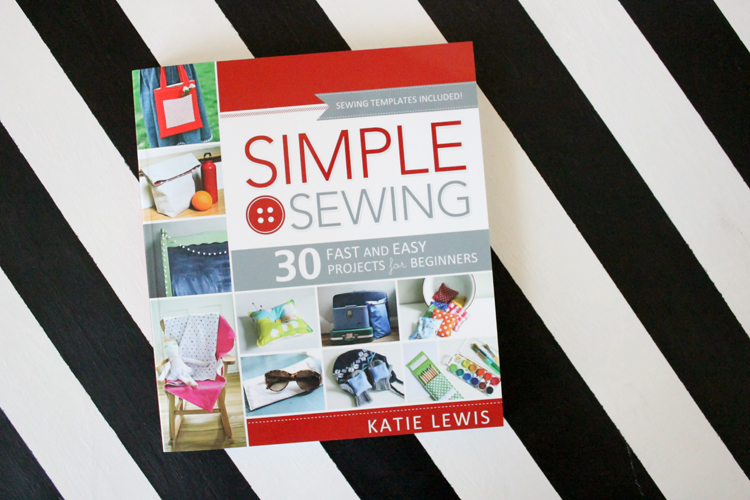 I was ecstatic to get it in the mail. I ripped open the package and immediately started thumbing through the pages and pages of pretty photography and fun projects.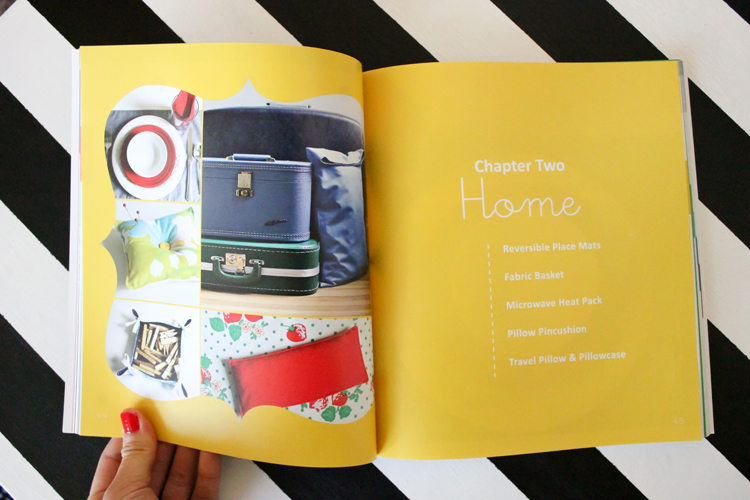 Katie wrote the book geared toward beginners, but the projects are such satisfying sews for non-beginners as well. The thing I love most about it, is that the projects aren't just fluff. They are all things that you can use again and again and that will last the test of time. So, as a new sewist, you can take pride in each project you complete from the book.
Natalie has been keen on dolls lately, so I made her the doll pillow and blanket set.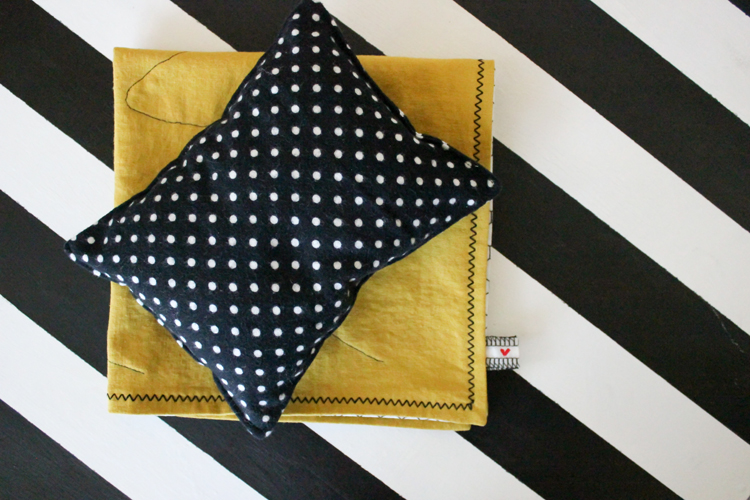 Because the project came together so quickly, I decided to experiment with some different stitches on my machine. I border stitched the blanket with this triple zig zag stitch that looks totally different than what I thought it would, but still really cool.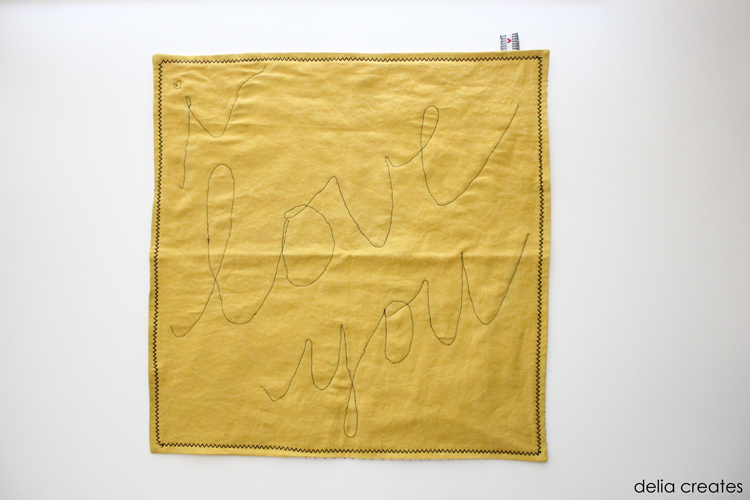 I dusted off my free motion quilting foot and gave that a go as well. Hmmm…I still need some practice, but it was a lot of fun to try! 😉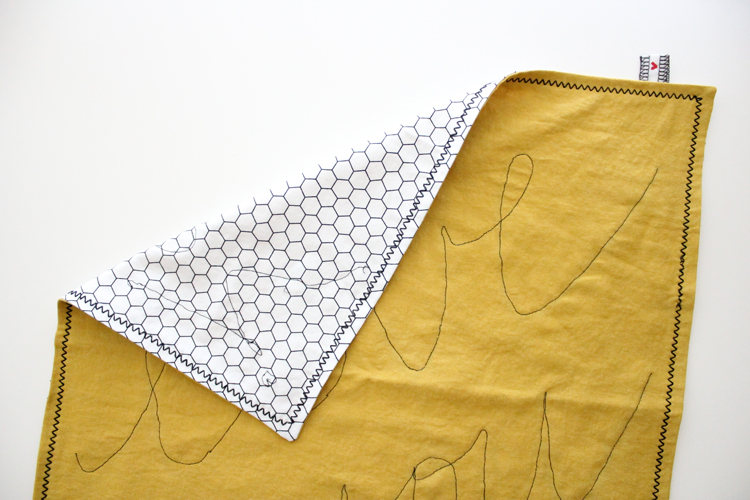 And this little girl LOVES it.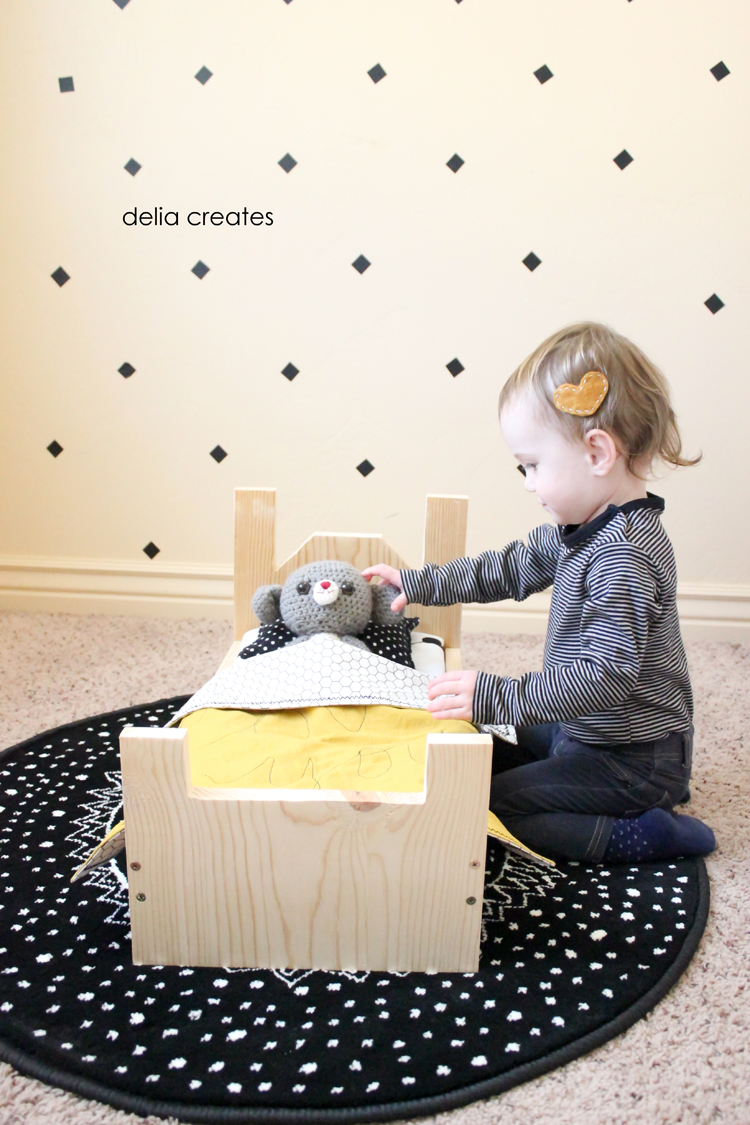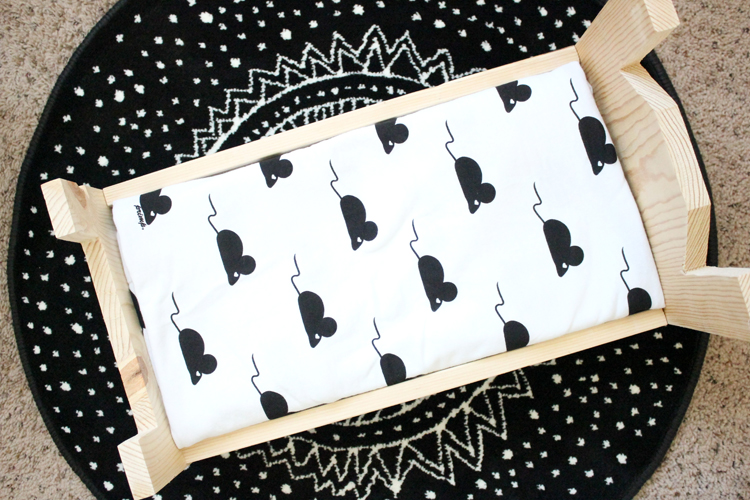 The lovely doll bed is handmade from The Little Mommy.
For the "mattress" I just folded up some Girl Charlee sweat shirt knit I had on hand.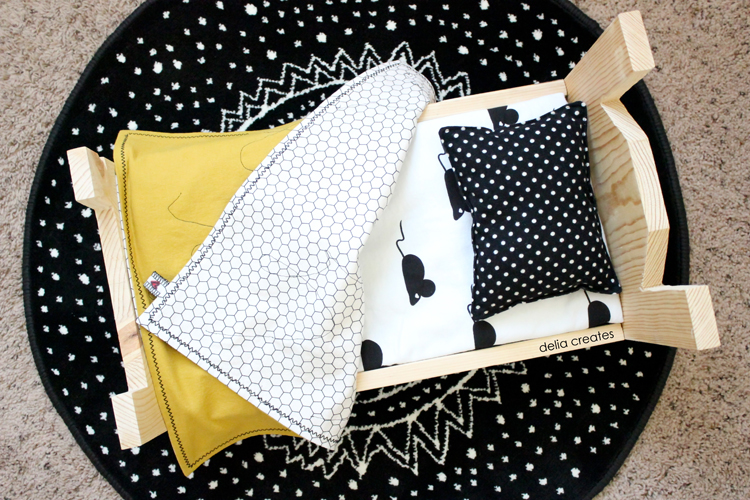 Then Nat tucked in this little guy I crocheted a couple years ago (see post HERE).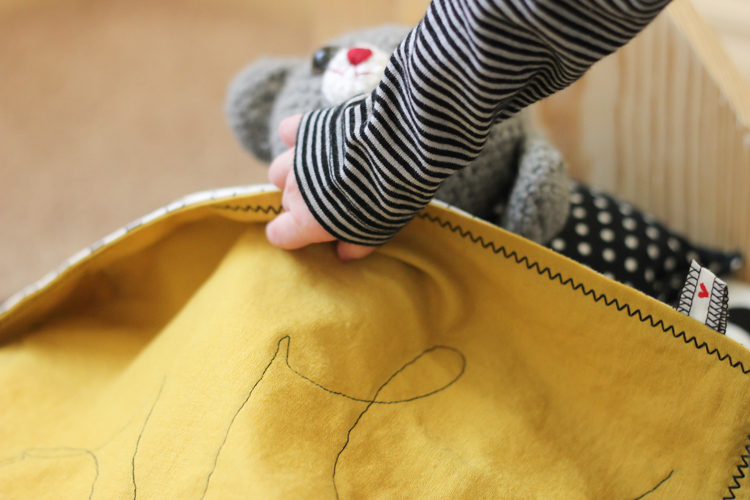 He got the full mommy treatment…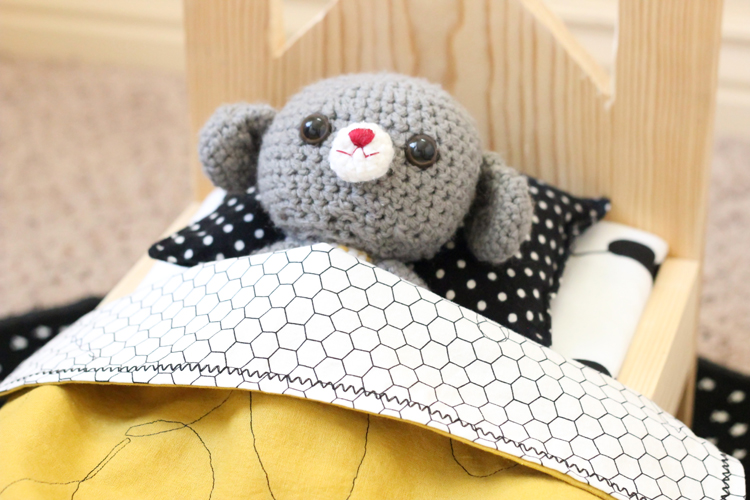 Complete with good night kiss. 🙂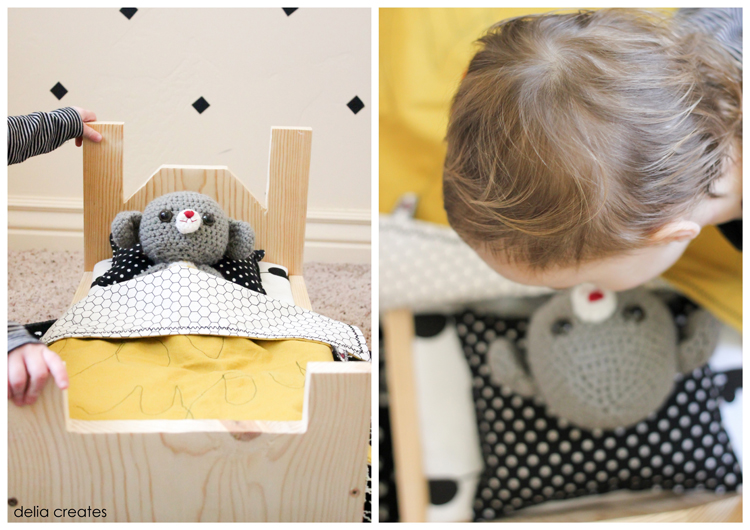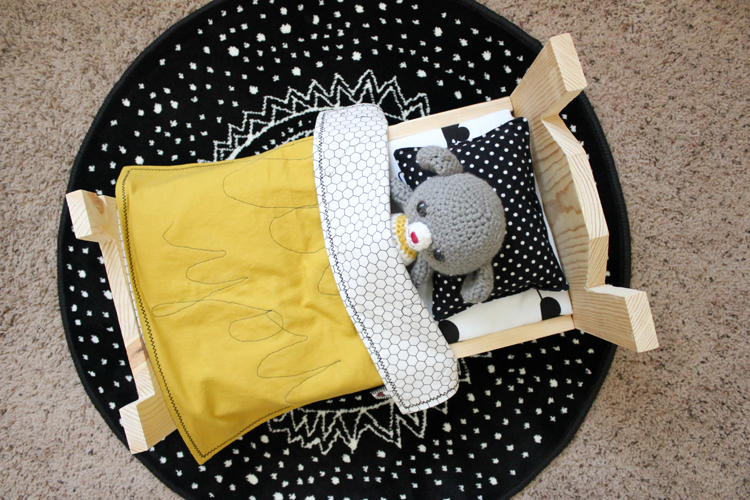 Honest to goodness. I really enjoyed sewing from this book. Katie does a great job at making each step in each project very clear and easy to follow.
I think this would be a great book to have in your library say for that friend that comes to you and wants to learn how to sew something. Or to give as a companion gift to a new sewist getting her first sewing machine. (It's less than $13!)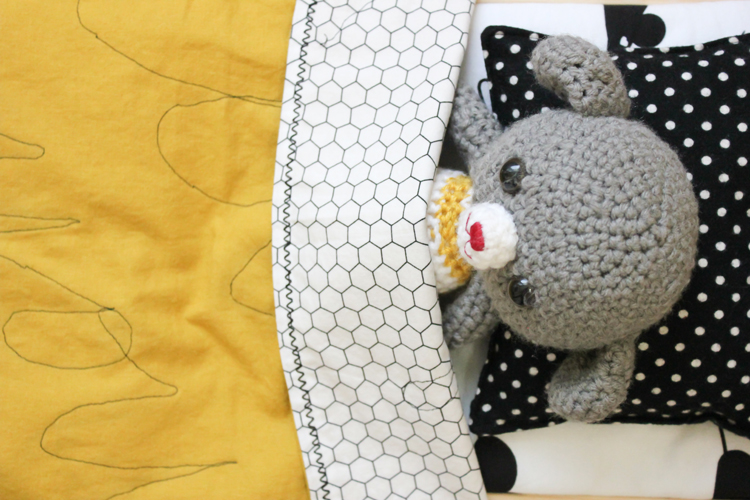 I can't wait until Natalie is old enough to flip through it and ask to make some of the projects with me. 🙂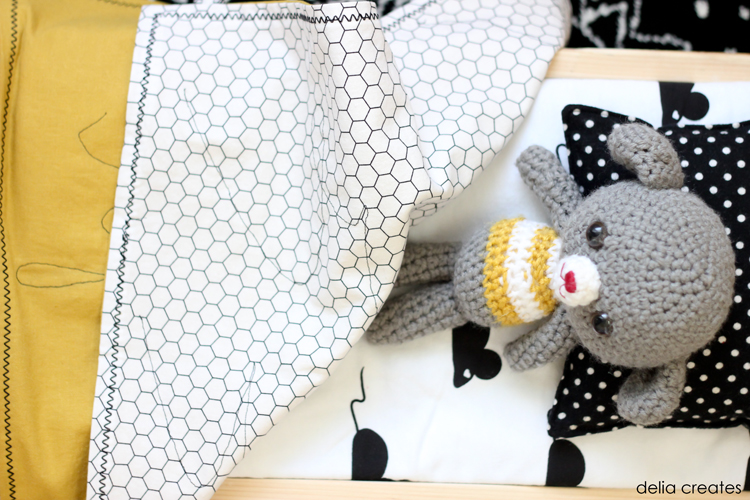 Alright…now let's get to the good stuff.
You can buy Simple Sewing here:
AND…this week, I get to give a copy away! Yay!
Googie Mama is also doing a review and giving away a copy today. Go HERE to see what she made from the book and to double your chances by entering over there as well!
Open to U.S. Residents only.
Good luck!
Disclaimer: I was provided a free copy of the book in exchange for an honest review.