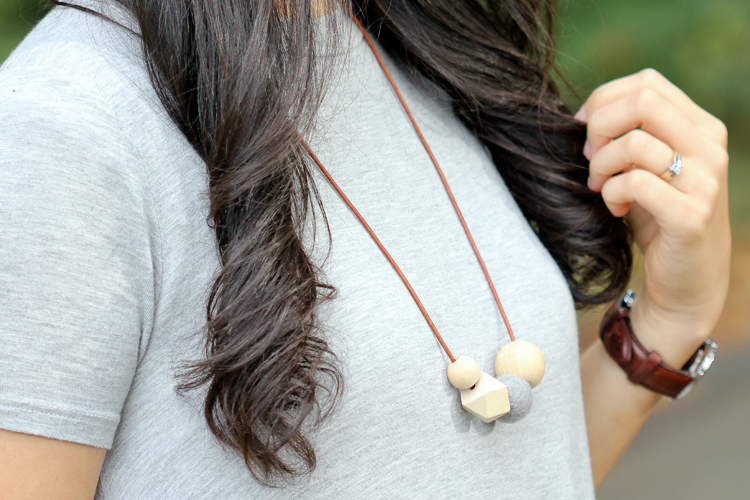 I have a total crush on the wooden bead kindergarten teacher necklace trend. I'm not even sure if that is what it is really called. I just know that some of favorite elementary school teachers wore wood bead necklaces. I remember I wanted to dress just like them and sculpt bat caves into my hair. ha!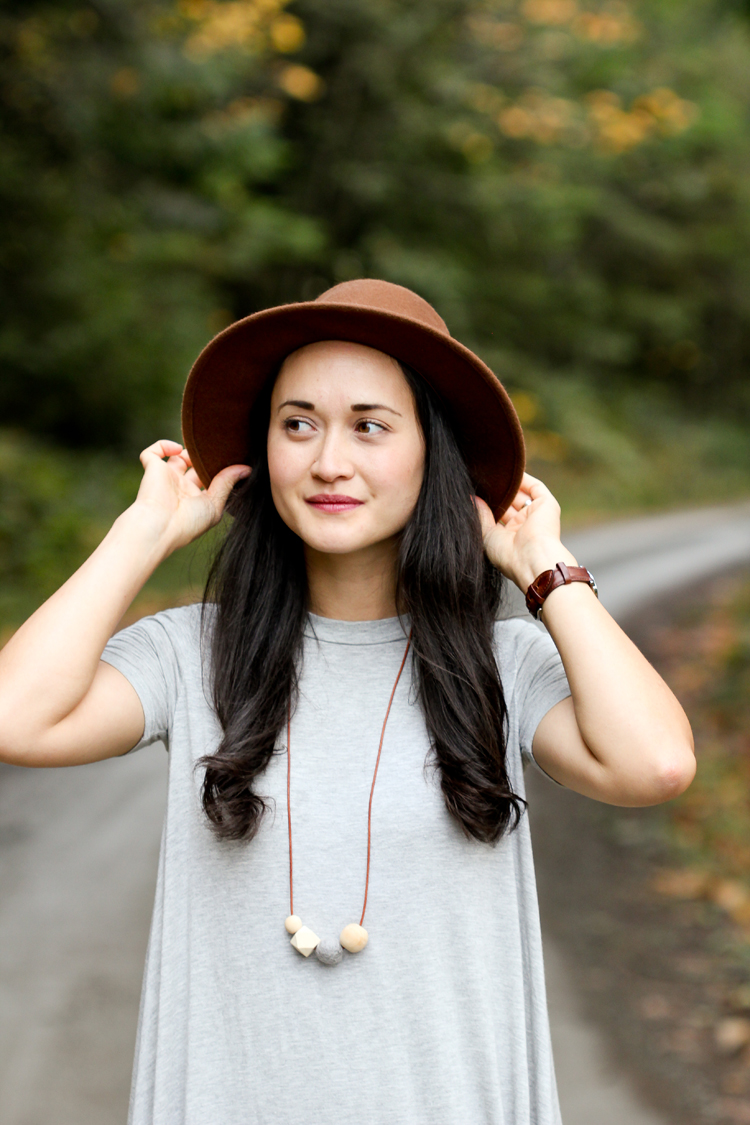 Apparently, that admiration hasn't worn off 27 years later…except for maybe the bat cave thing. 😉
Today, I've partnered with Aura Cacia to create a wood necklace with an olfactory twist.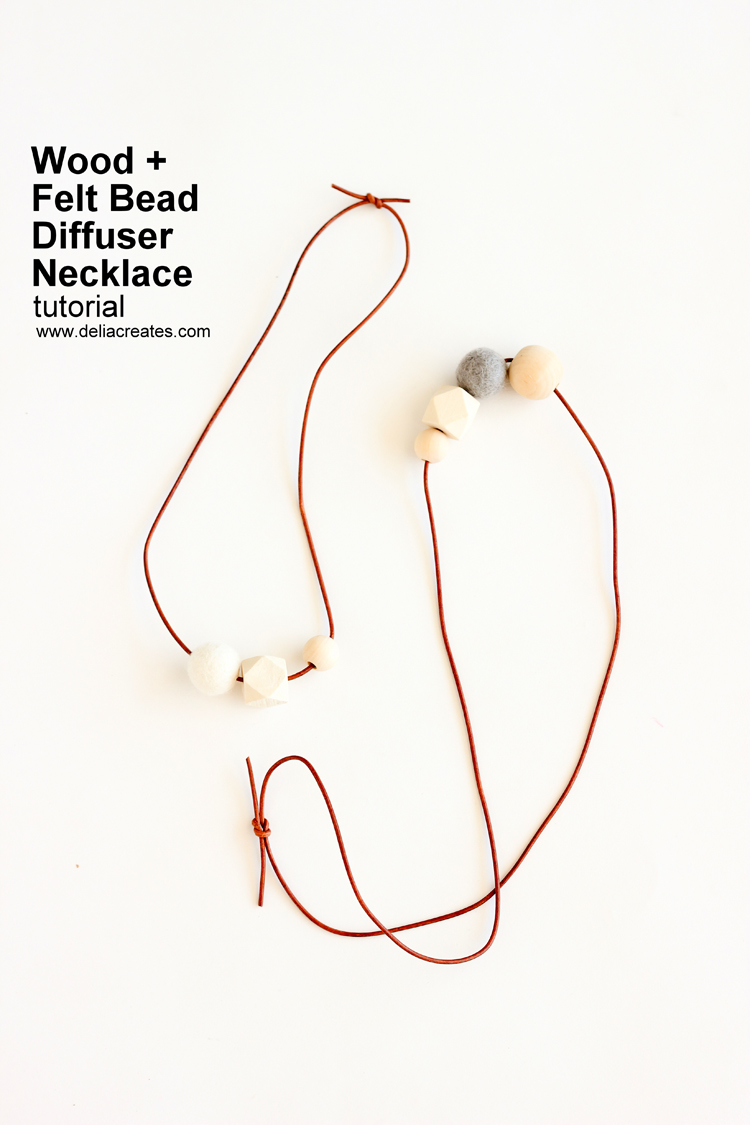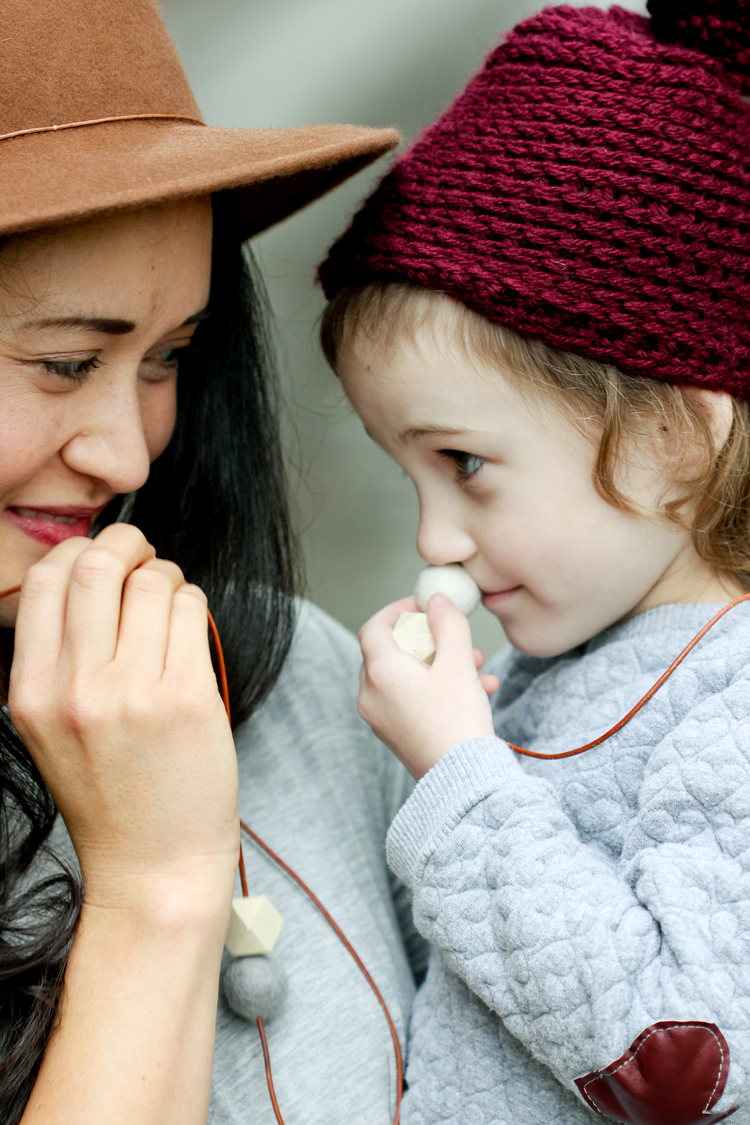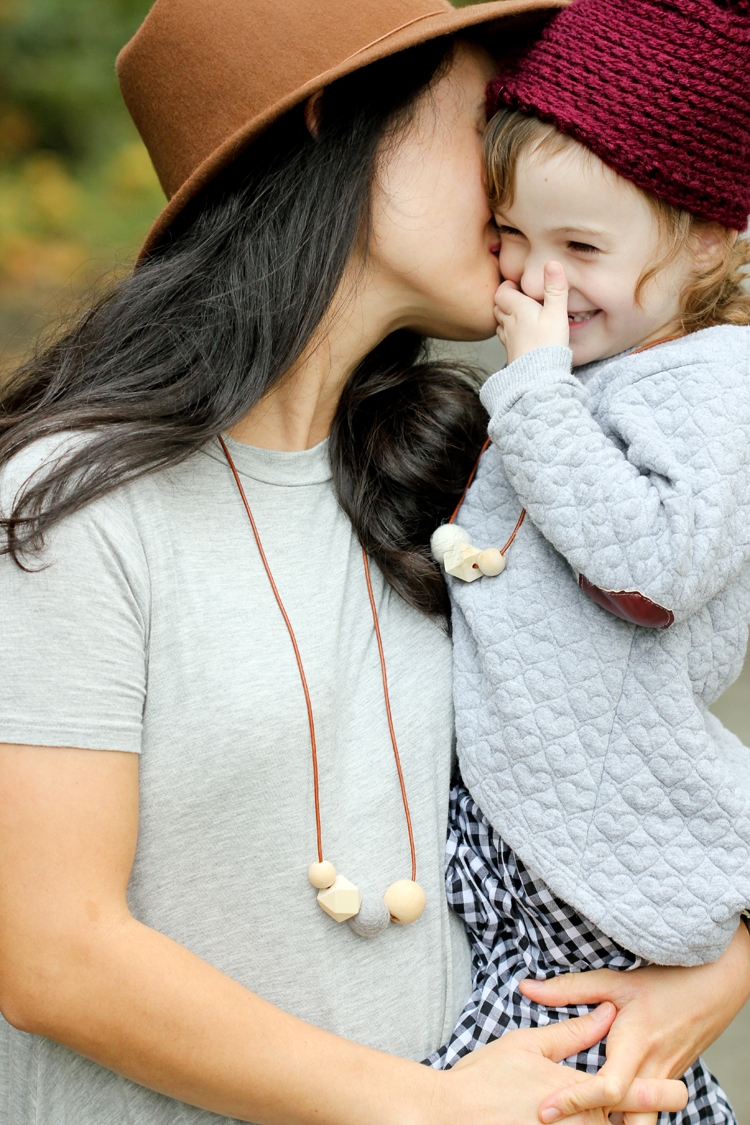 Simply add 5-10 drops of essentials oils to the felt ball bead or the unfinished wood beads, and you have a cute, personal essential oils diffuser on the go!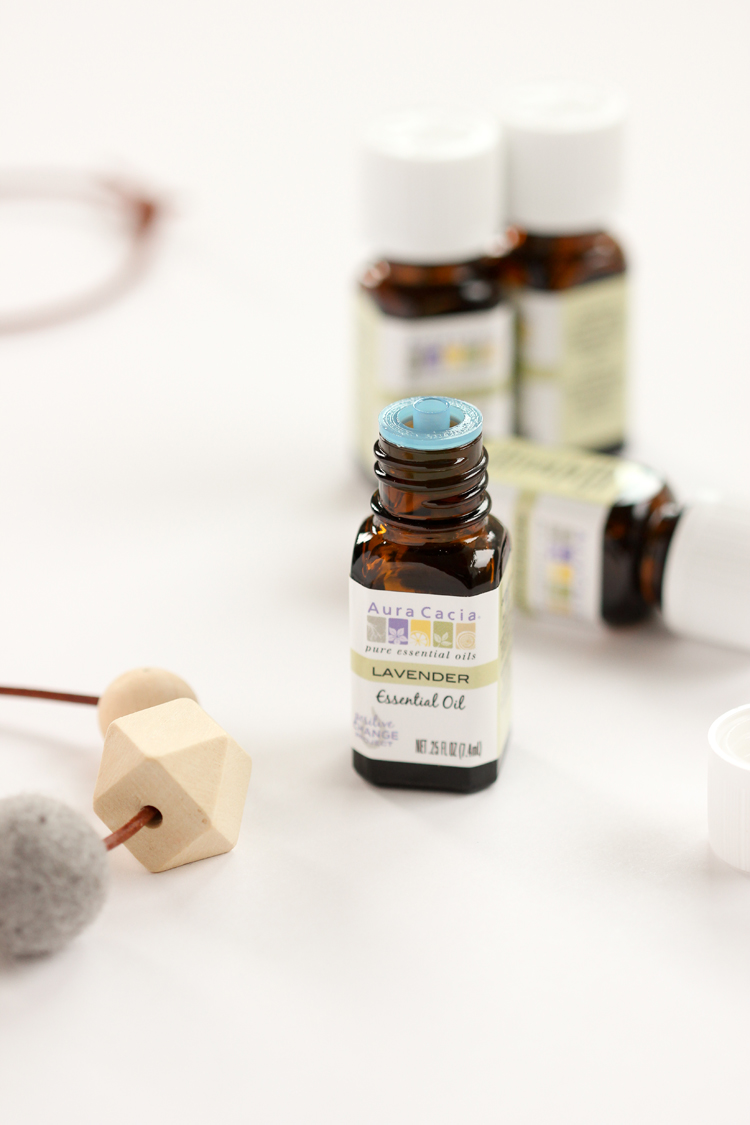 It lasts for a few hours depending on how much oil you use. For my daughter's first day of preschool, I knew she was excited and a little nervous, so I put a few drops of lavender on her necklace to help calm her. I will sometimes do the same with mine when I have a stressful afternoon ahead, or I'll use peppermint when I need a little energy.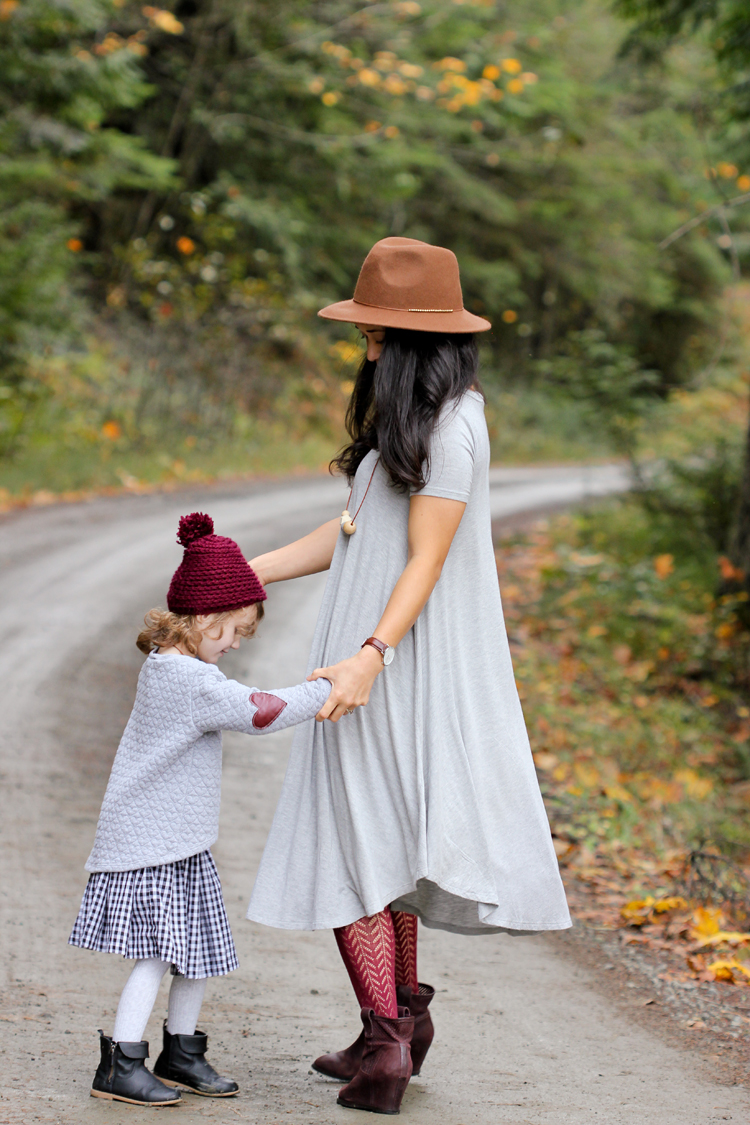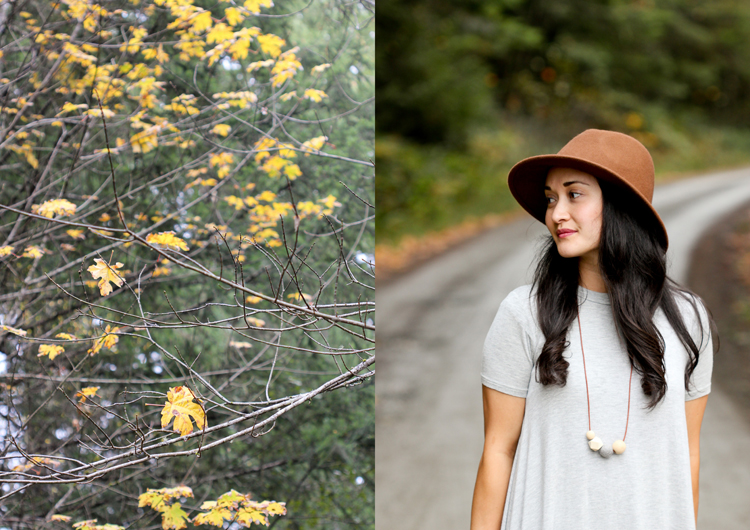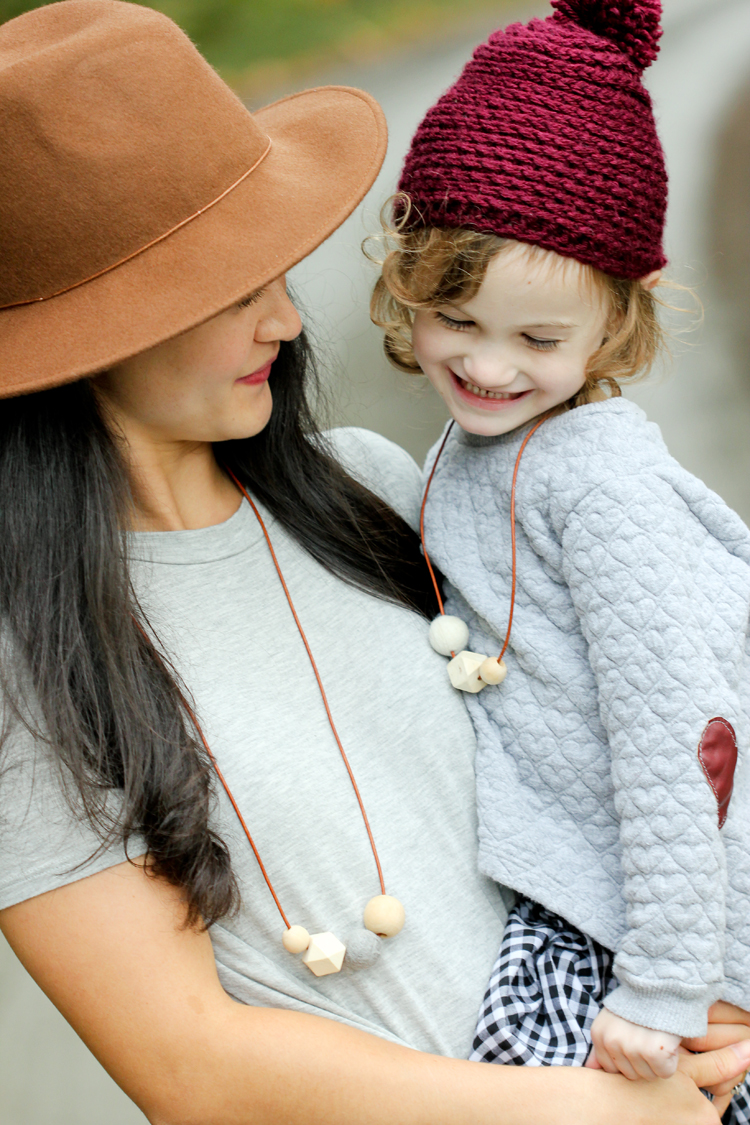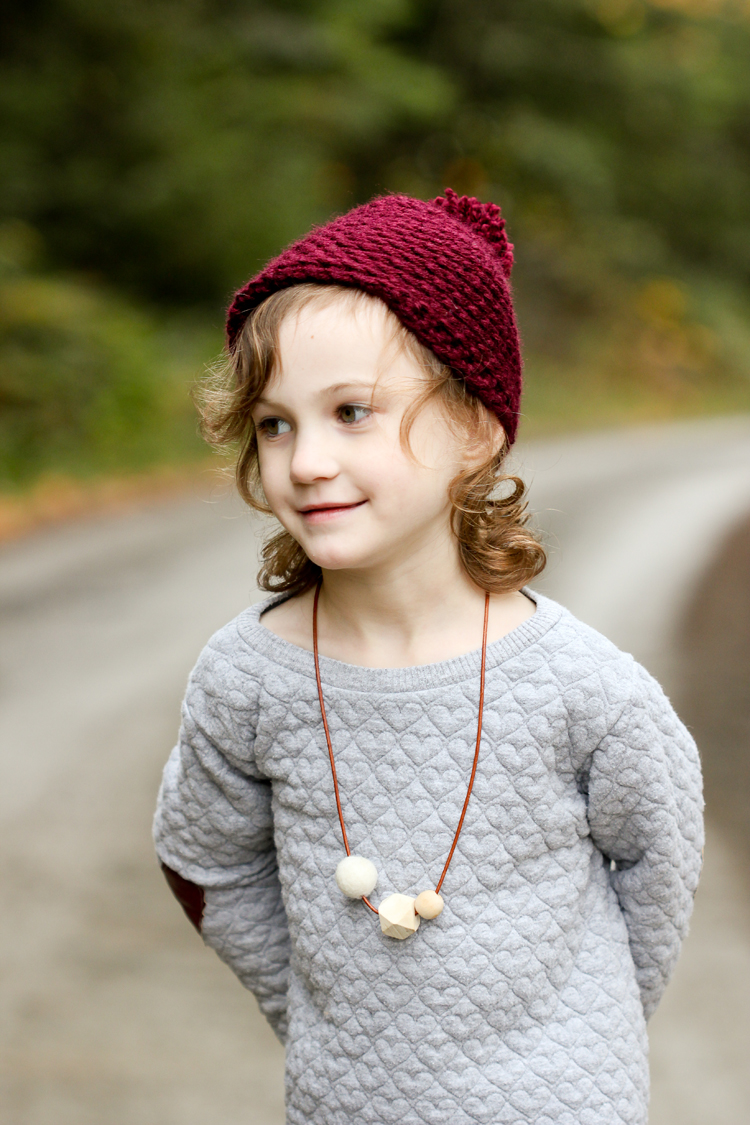 There are lots of great brands of essential oils to choose from. Even before collaborating with Aura Cacia, I had personally been using their oils for years. I love that a.) the oils are good quality and b.) that they are easy to access. You can pick them at your local grocery store!
If you're an essentials oils newbie, their Essential Oil Discovery Kit gives you a set of basic oils and a guide on how to use them.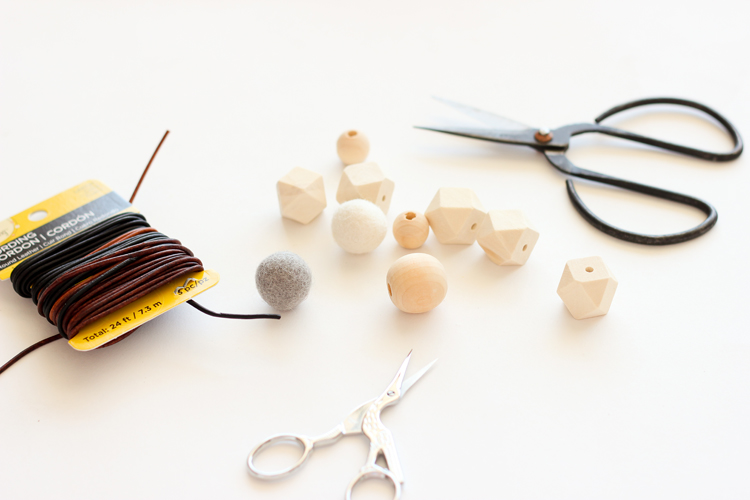 To make the necklace you'll need…
MATERIALS
Leather cording*
Scissors (with sharp tip)
Felt ball(s)*
Unfinished wood beads*
Aura Cacia Essentail Oils Starter Kit
*Materials sources: I found the leather cording at Michaels. I ordered some Felt Balls from Pick Your Plum a while back but you can find them on Amazon, Etsy, etc. The round unfinished wood beads are from Michaels as well. The geometric wood beads are from this Etsy seller.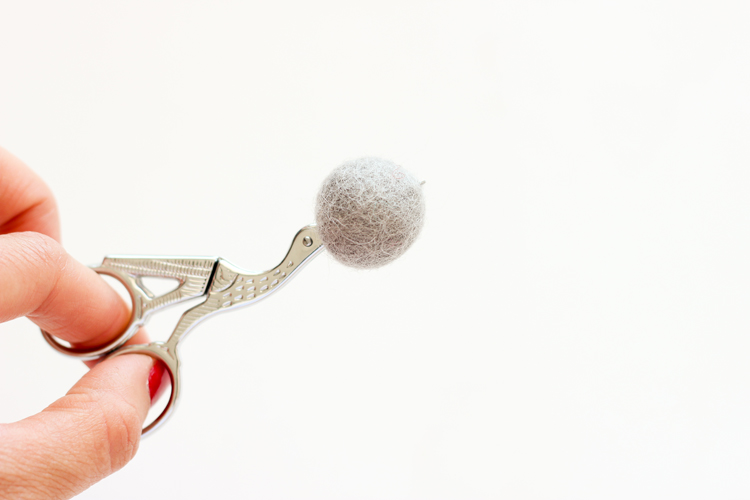 TUTORIAL
1.Using sharp tip scissors, puncture a small hole through the felt ball.
2. Thread all the beads onto the leather cording. Cut the leather cording to desired length (has to at least fit over your head).
3.Tie the necklace ends closed with a square knot and trim excess cording.
You're done!
Add your favorite blend of essential oils.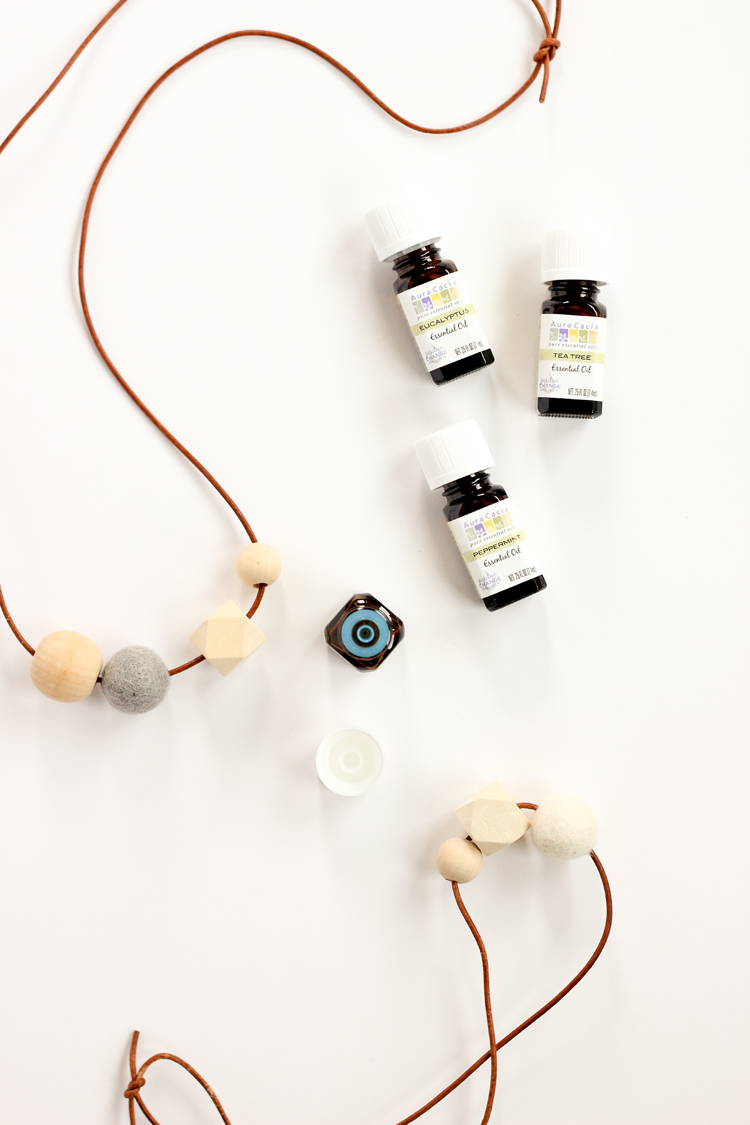 The oils may darken the wooden beads a little bit, but as it evaporates, it becomes less and less noticeable. I also try to smooth the oil out over the bead as if I'm conditioning the wood, so that it looks uniform. You may also decide to only add it to the felted wool bead, which doesn't show the oils.
But really after a bit of time, you don't see it. I applied oils to these beads about an hour prior to the picture:
In the last year or so, I've also started using mist diffusers and I love them! I often plug one in with peppermint or lemon when the kids get home from school. I also like to use rosemary, eucalyptus, and lavender to set a more comforting and soothing tone.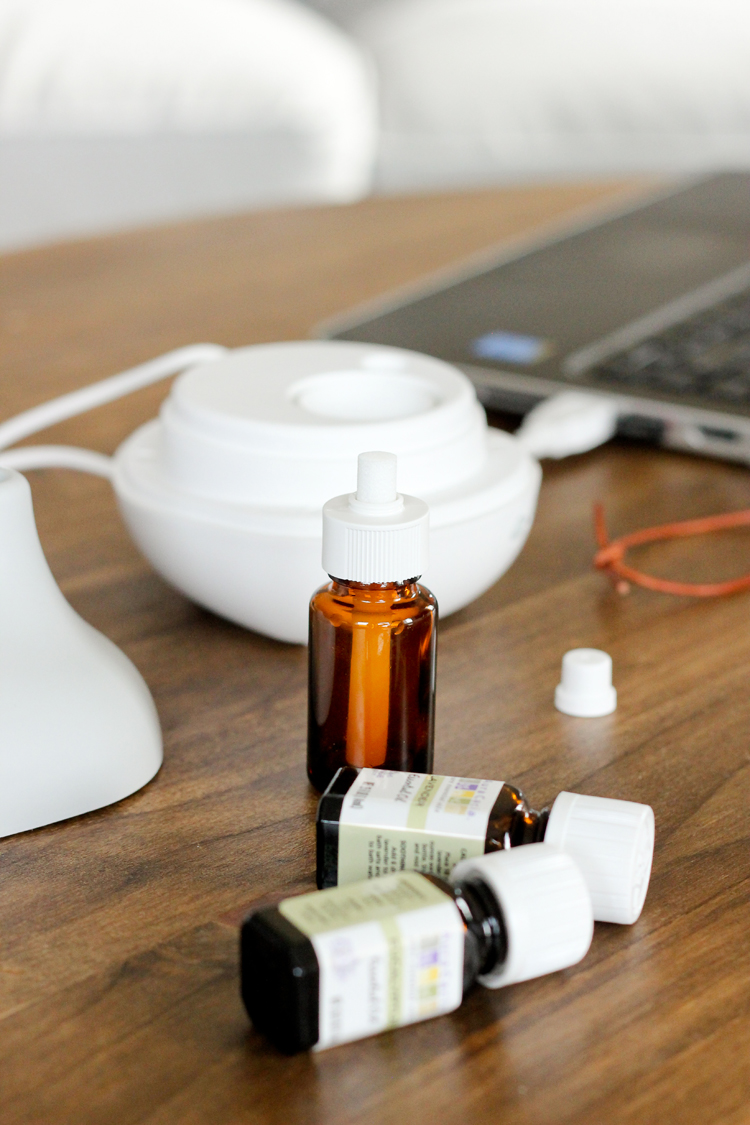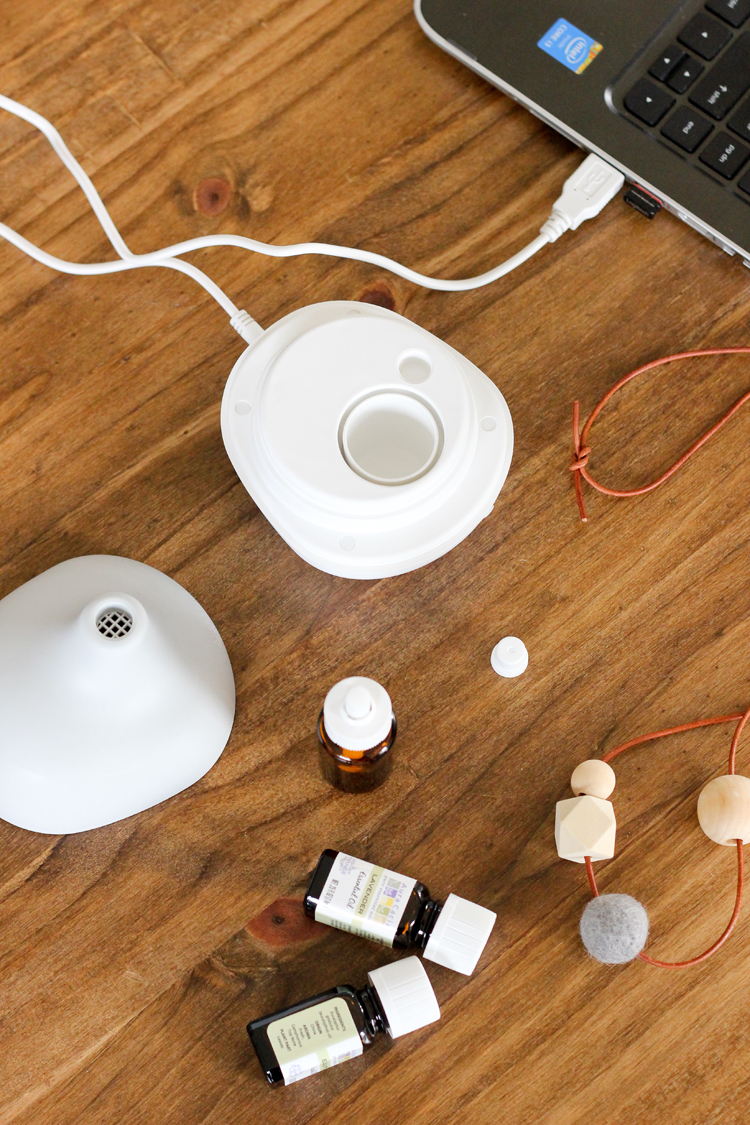 Aura Cacia sent me a couple of diffusers to try out. Their Aromatherapy Ultra Sonic Mist Diffuser has a nice, pleasing aesthetic that blends in easily with decor, which is a must for me, and it disburses the oils at an impressive rate. My favorite diffuser however, is the Aromatherapy Mist USB Diffuser. There is no water involved, which makes it less nerve wracking to have near say…your laptop ;). Just put the oils in a bottle with a wick and diffuse away. The reach of the oils is limited compared to the mist diffuser, but it does its job and is another great way to bring the oils with you on the go.
For more diffuser recipes, tips, and ideas, check out Aura Cacia's site!
Disclaimer: This post was created in partnership with Aura Cacia. Reviews and opinions are genuinely and enthusiastically my own!