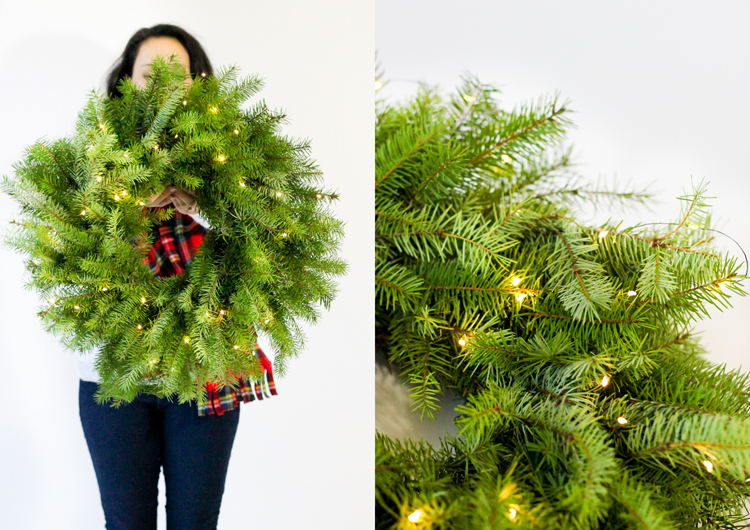 We got a permit to cut down a tree this year. It just made sense. With forest service land close by, and trees galore in our new PNW home, we were up for the adventure. And… part of the adventure was picking a tree that we thought was the right size, only to find that it was three feet too tall when we got home. Really, three feet!? We were so off! Ha! I blame it on the really tall skinny top.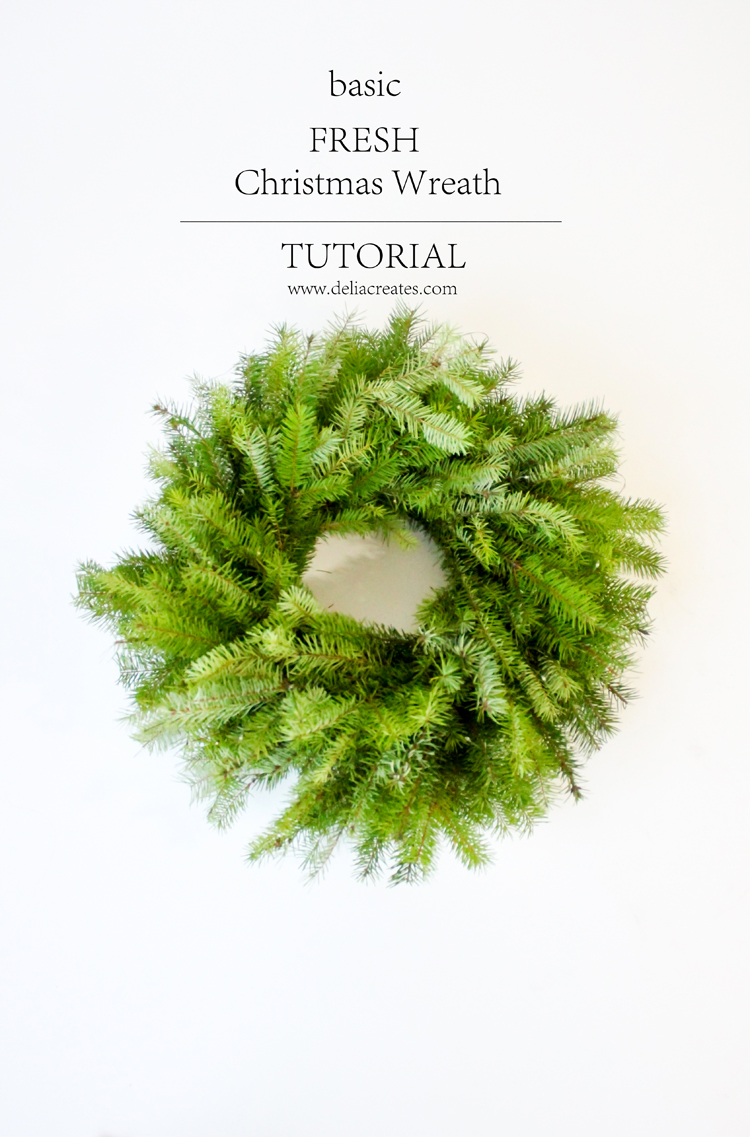 It all worked out though, because then I had plenty to make some evergreen wreaths, and I was a-okay with that!
In year's past I've stuck to sprucing up our fake wreaths with fresh boughs. This year, I had so many boughs, I went with an all real wreath.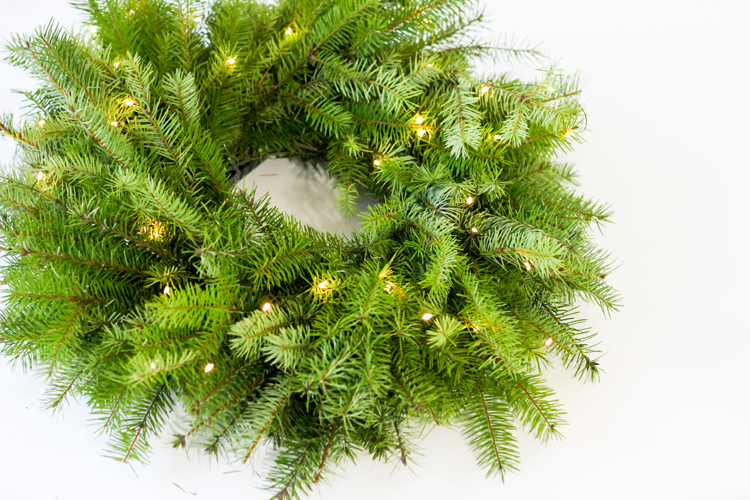 The process is actually really simple and easy to do. If  you have enough evergreen to work with, it's also very inexpensive.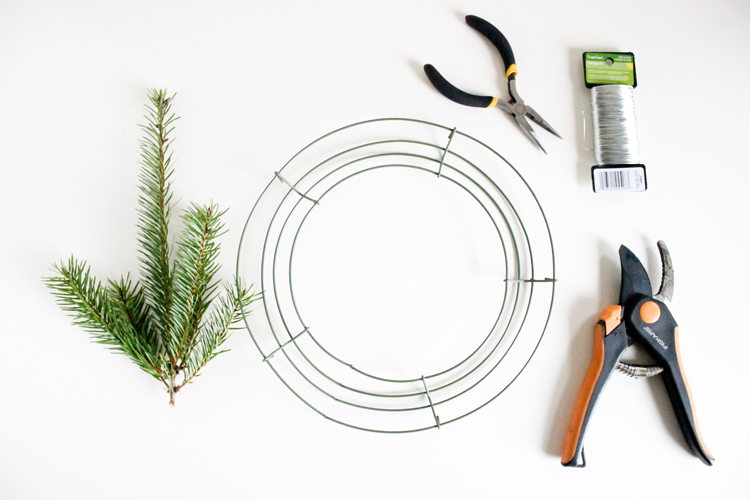 All you need is….
Wire wreath form Floral wire Gardening/pruning shears Wire cutter Optional: Embellishments and 
Battery Operated Lights
Material notes: You can pick up a wire wreath form for under $2 at most craft or general stores and floral wire usually runs about the same price. Keep in mind that you do not necessarily need a large wreath form. I used a small wreath form for my wreath. It almost tripled in size because of the volume of the boughs. The floral wire will last you for about 2-3 wreaths, and the wire wreath form is reusable year after year, making this project super affordable and a great investment in future evergreen wreath making.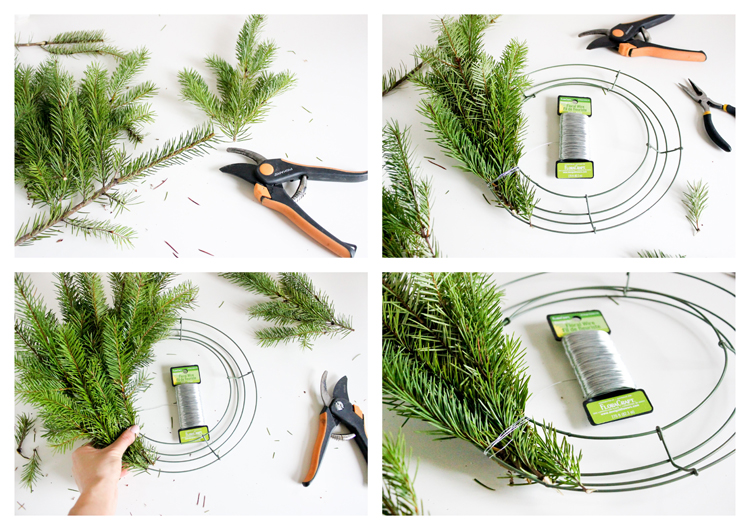 1. Cut 8-10 inch sprigs of evergreen needles and group them together into small bundles. The thicker your bundles, the thicker your wreath. Try to keep the sizes of the bundles consistent, so that your wreath will be even.
2. Lay your first bundle, inside the concave groove of the wire wreath form. Wrap and twist floral wire around the base of the bundle and the wire wreath form about five times. Do not cut the wire yet.
3. Lay another bundle on top of the first bundle, staggering the spacing a couple of inches. Wrap floral wire around the base of the next bundle about 4-5 times.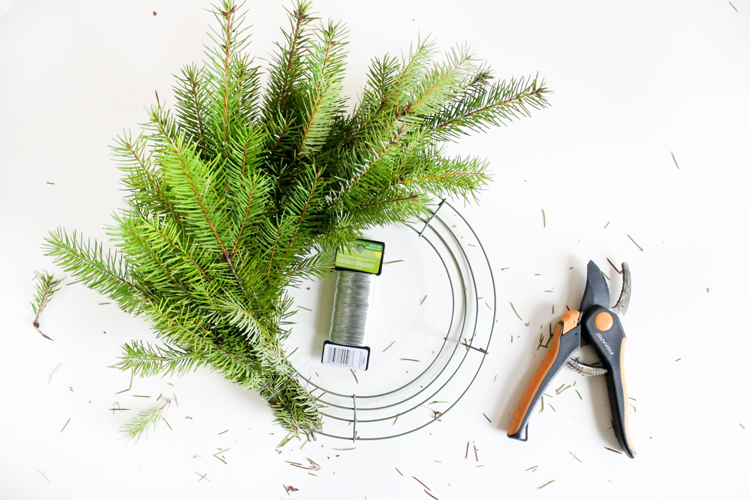 4. Continue around the wreath, repeating step three.
5. When you come around to where you started, simply lift up the top of the first bundle, and keep adding more bundles underneath it, until the wreath looks full and complete. Cut the wire and secure the cut end by twisting it to the wire wreath form.
6. Optional: Add embellishments, other varieties of evergreen and/ or  some twinkle lights.
Martha Stewart sent me some of these battery operated LED lights from their  line of holiday lights at Home Depot to try out. They work great for this wreath. You can program the lights to stay on or flash on and off. They run off AA batteries, and they automatically shut off after 6 hours, so you can turn them on and then forget them. The lights are also woven into a flexible wire, so you can easily twist and secure the lights in place.
They are not designed to stand up to wet conditions and are technically for indoor use. If you use them outside (like me – eep!), you do so at your own risk. In other words… They might not last as long. 😉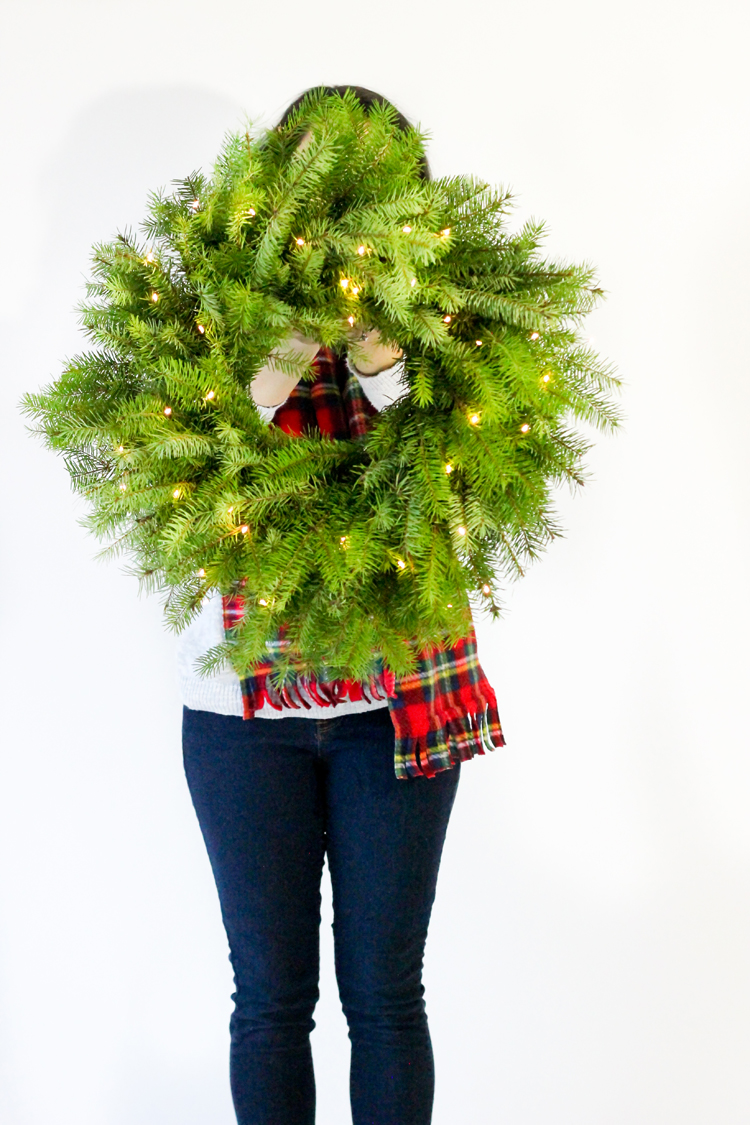 As you can see, that one "small" wire wreath form, explodes into this big, beautiful, full wreath!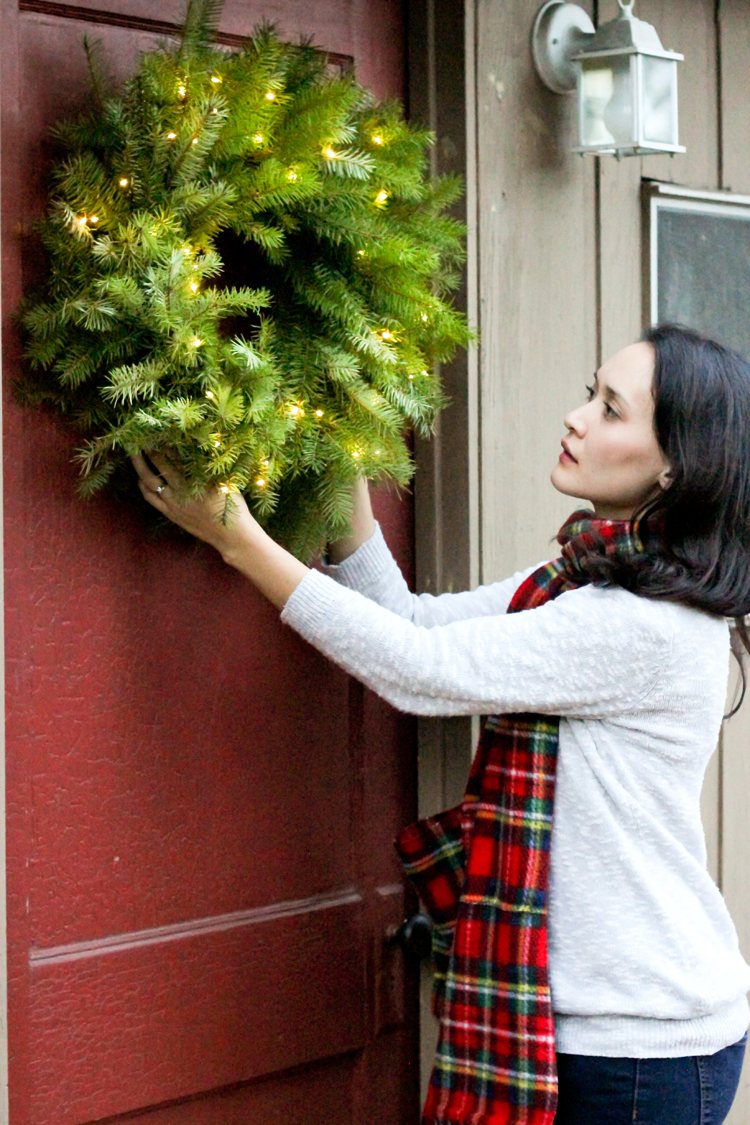 Hang it up Plain Jane, or gussy it up and add some embellishments. I opted for Plain Jane this year. I think it's pretty without any help. 🙂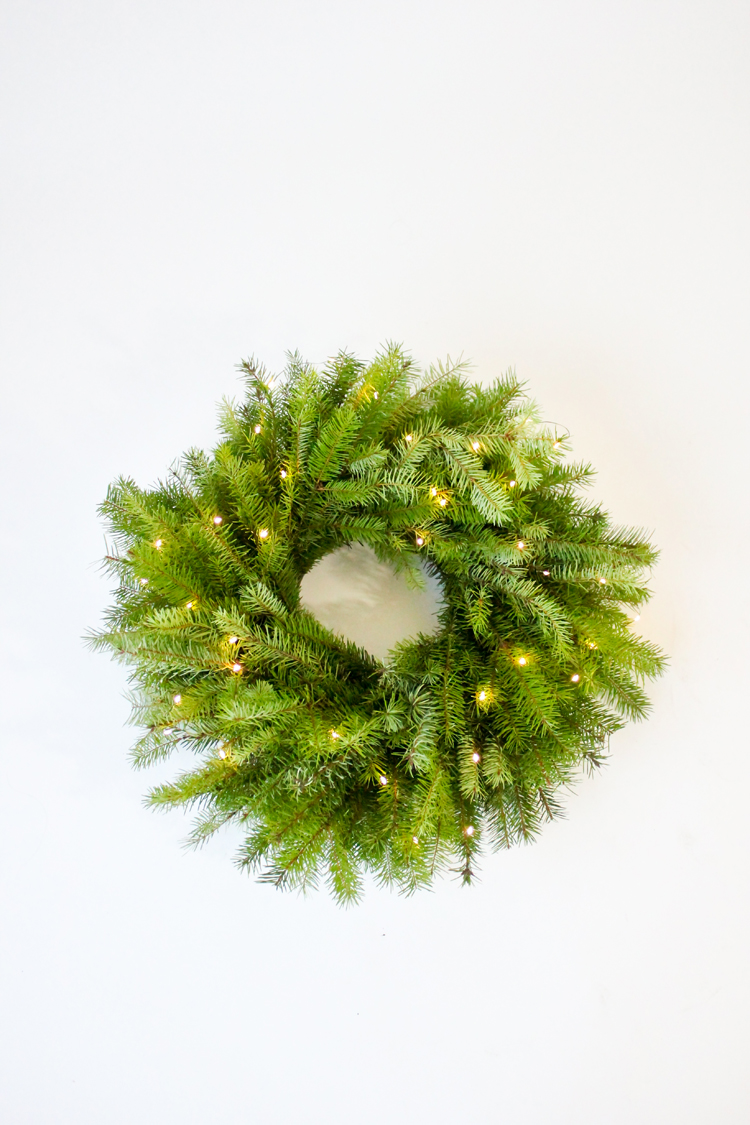 Happy Holidays!
Disclaimer: Martha Stewart sent the lights to me to try out, but this post is not sponsored. All my opinions are genuine. 🙂