I had some leftover scraps from the belts I made last week, so I made a leather Christmas ornament out of them!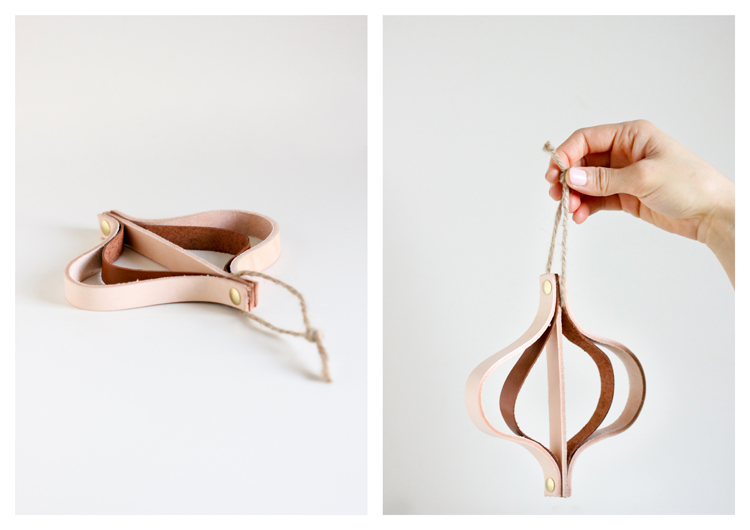 It's like those Scandinavian paper bulbs, only in leather.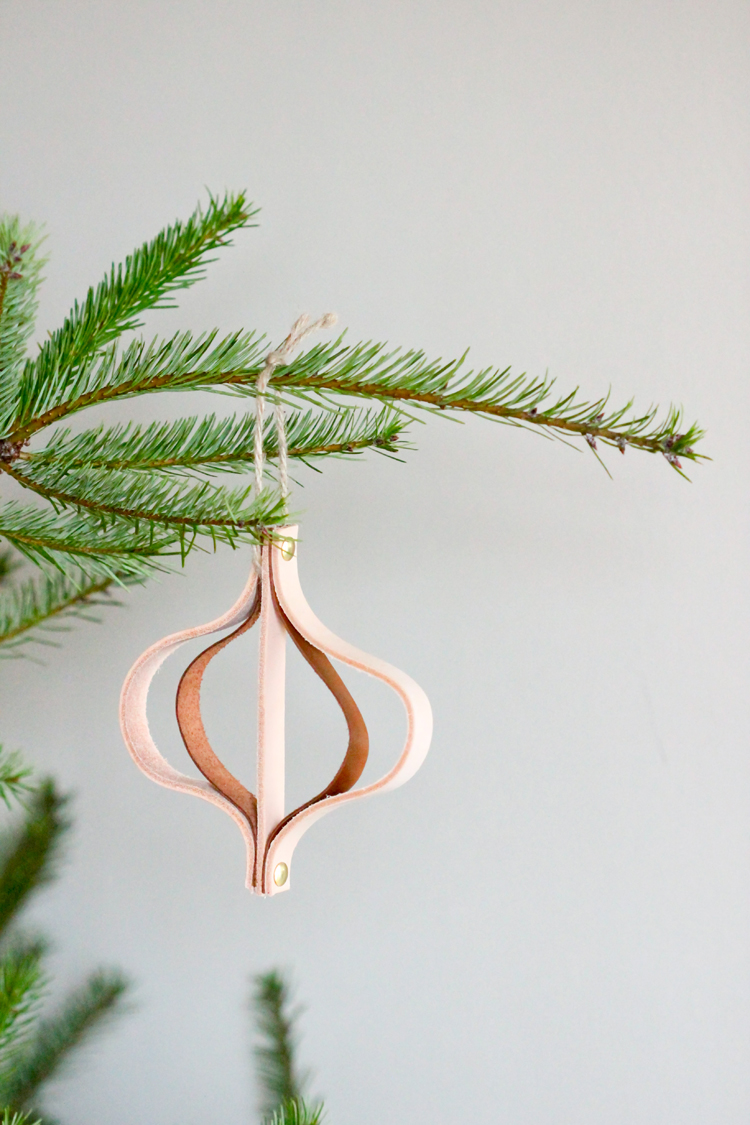 It's clean, minimal, and simple…which I love. It doesn't compete with the other ornaments for attention. Instead, it complements and blends well with the very cherished, multicolored, paint smudged kid ornaments that adorn our tree as well.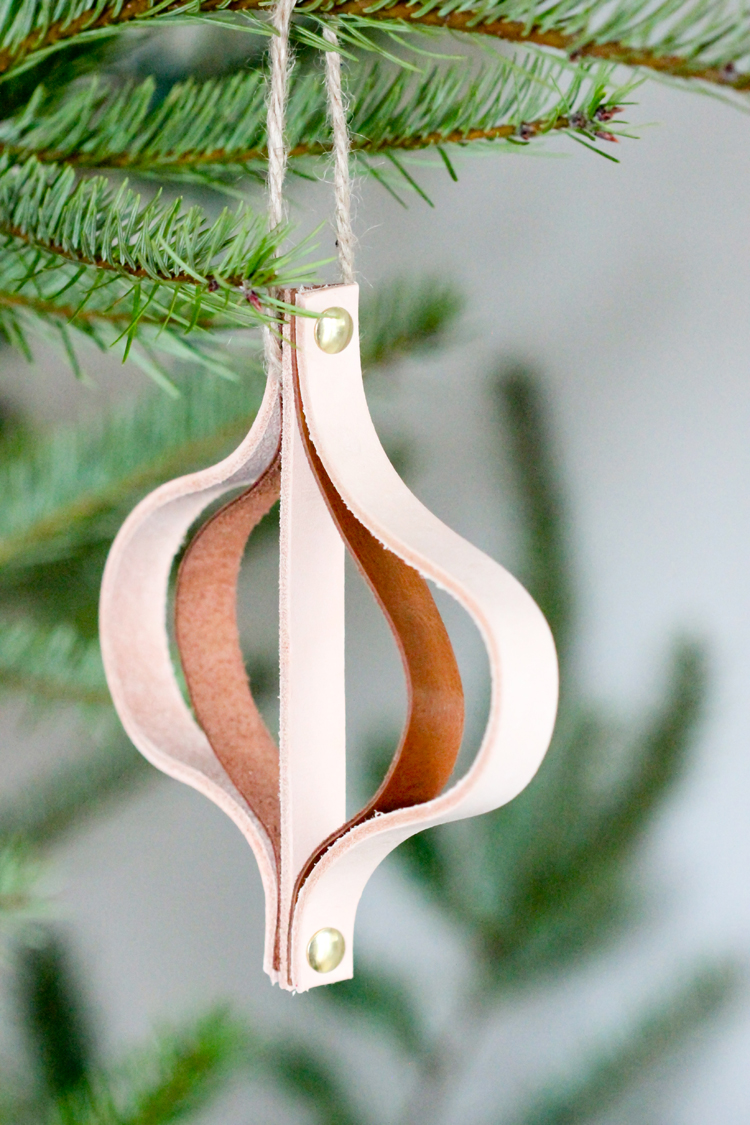 And…yay for being kid proof! 🙂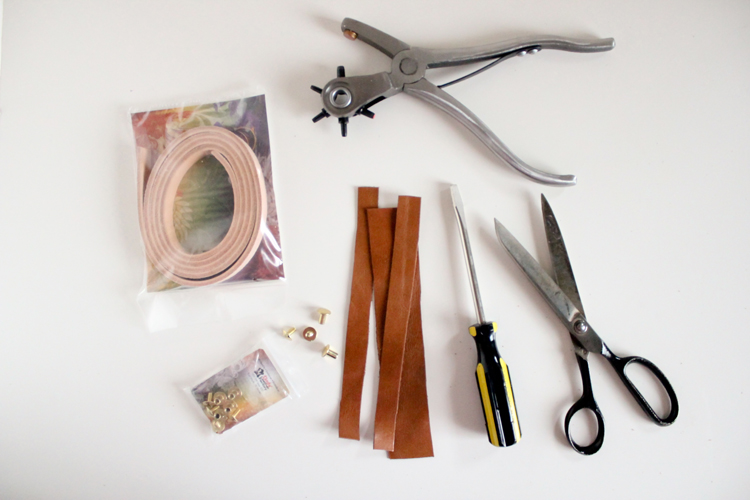 One leather ornament takes just a few minutes to make. Here's how:
Materials:
3-
Small strips of vegetable tan leather strips (I used 5/8″ wide)
2 – strips of thinner leather or grosgrain/jacquard ribbon
2 –
Chicago screws
Leather punch tool
Craft scissors
8-10″ of string/twine
Instructions:
1. Decide how tall you want your ornament to be. Cut one strip of vegetable tan leather to that length.
2. Take the length of your first piece and add 3.5 inches. Cut two more strips of vegetable tan leather to that length.
3. Take the length of the first piece again, but this time, add two inches. Cut out two identical strips of thinner, upholstery leather or vinyl to this new length, and as wide as the vegetable tan leather strips. You can use ribbon if you don't have leather scraps on hand. Grosgrain and jacquard ribbons hold up best.
4. Punch holes at each end of each of the five strips. Make sure the holes are large enough to accommodate a Chicago screw.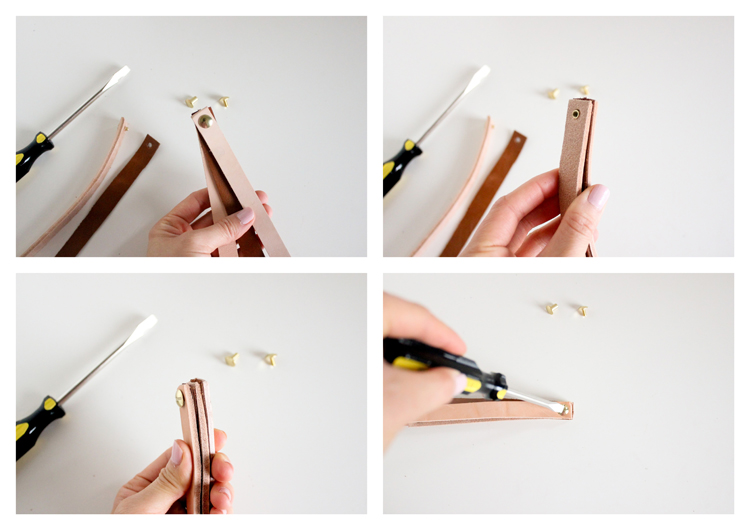 5. Stack the strips together, with the longest strips on the outside, the shorter, contrasting strips next, and the shortest strip in the middle.
6. Screw one side of the strips together with a Chicago screw.
7. Line the holes up on the other side, and screw them together.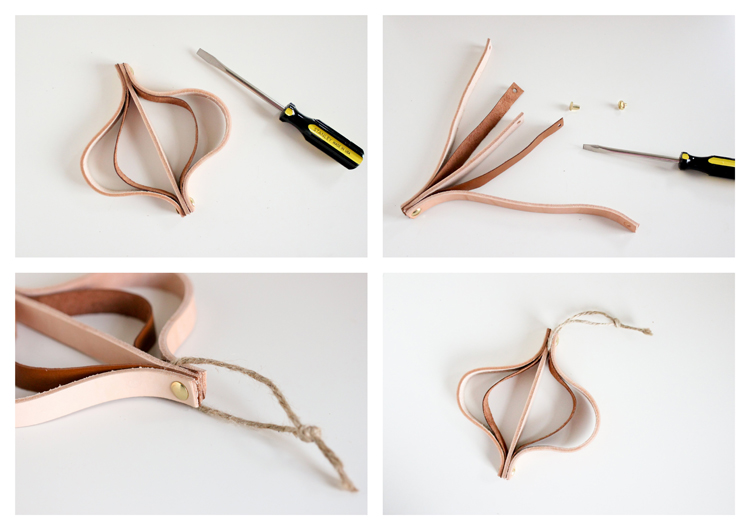 The longer strips will naturally curve out, creating an onion shape…which is why this type of ornament is called an onion bulb.
Tie on a piece of string or twine.
And it's ready to hang out on the tree!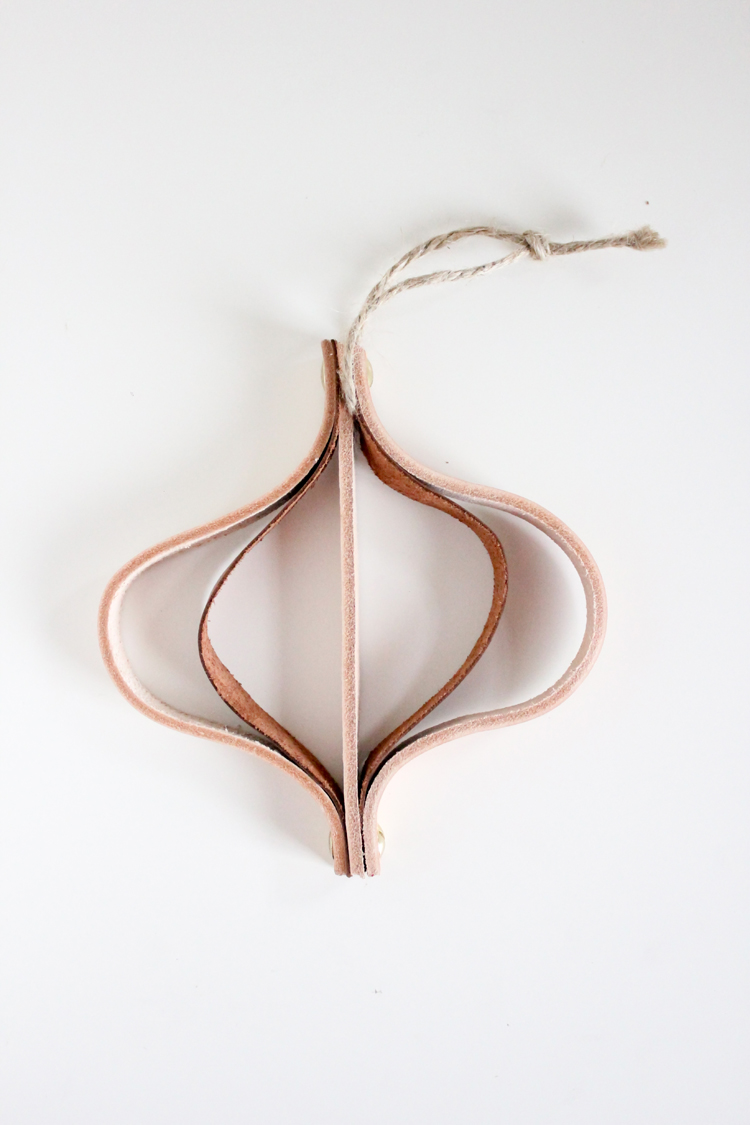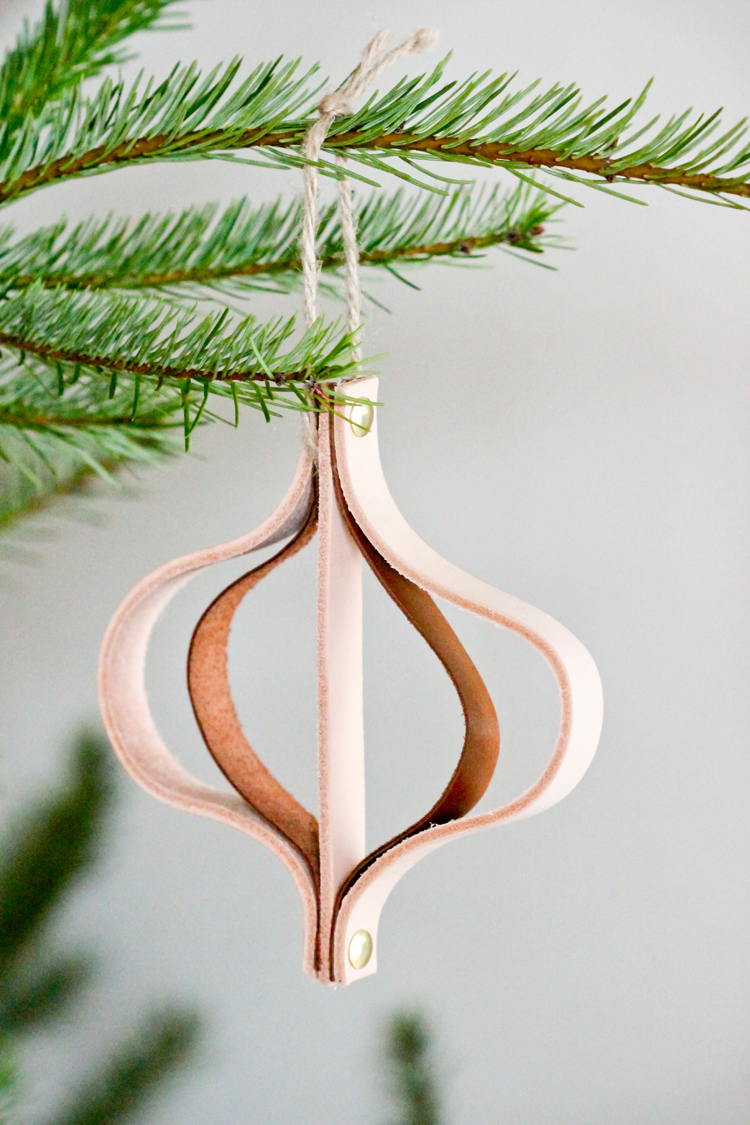 If you didn't catch my leather belt tutorial last week, check it out HERE. Tandy Leather is giving away a leather punch tool, leather strips, Chicago screws…almost everything you need to make this ornament AND a belt, plus more!