Our Christmas card this year is kind of unique. I struggled with what to name it… paper doll bunting Christmas card?  Or family photo garland Christmas card?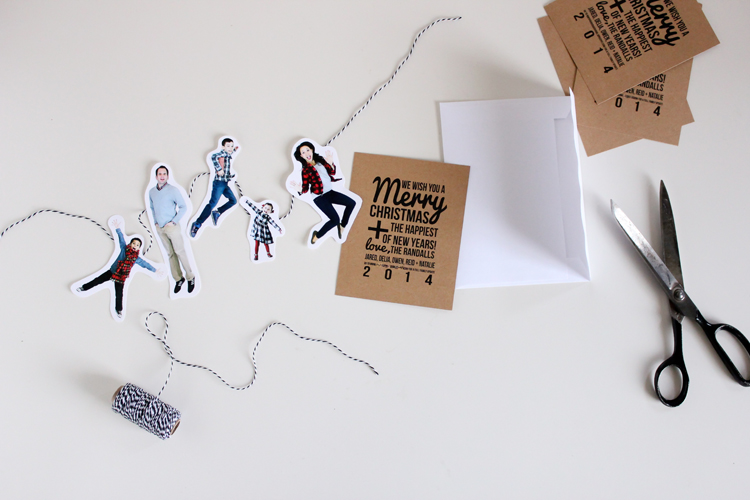 Little paper versions of our selves, printed, cut out, and taped to a piece of string…bunting Christmas card… 🙂
I finally decided on Family Bunting Christmas Card.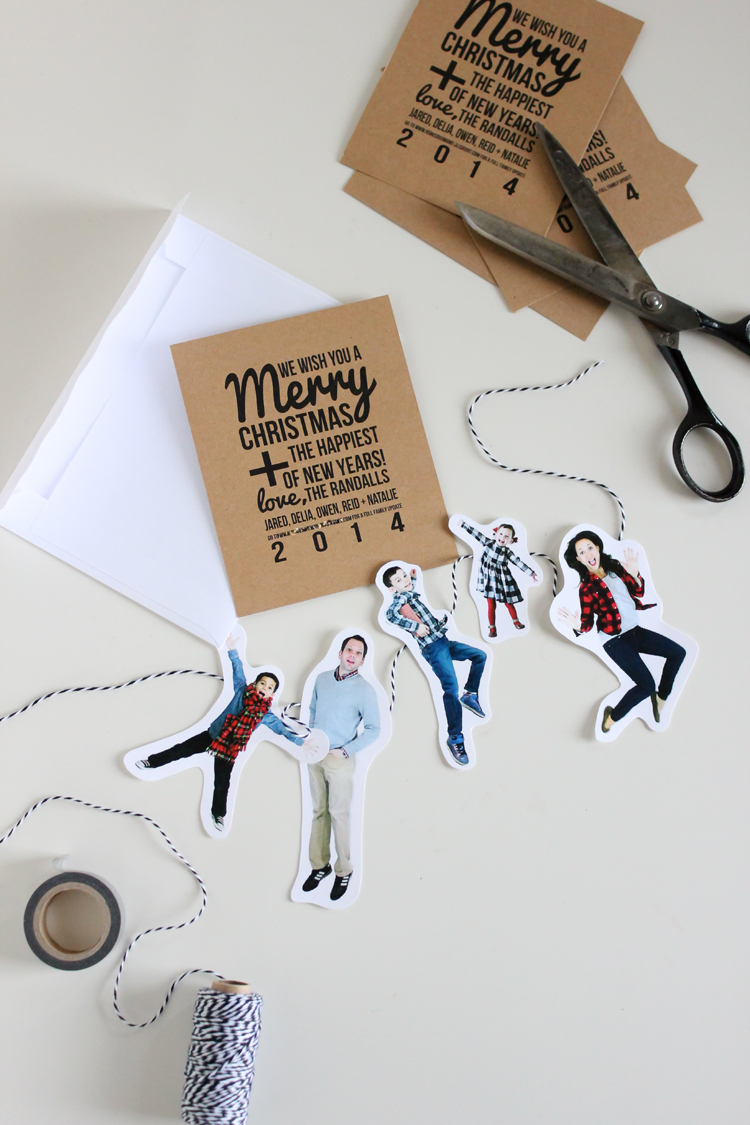 It's both fun and, I admit, a little ridiculous/obnoxious.
Once I thought of it, it just had to be our Christmas card though, no matter how much my hand hurt after cutting out 200  miniature versions of our family!  Haaaaa….I really need to get me a Silhouette or Cricut!
First, I took individual jumping photos of us.
Well…most of us were jumping. I quickly discovered how difficult it was to get a good one of the younger two jumping and looking cute. Even my husband and I had to do a few takes to get it mostly right.  Our jumping faces are kind of hilarious and I have a couple outtakes of me eating my hair. Hazards of jumping with my hair down. 😉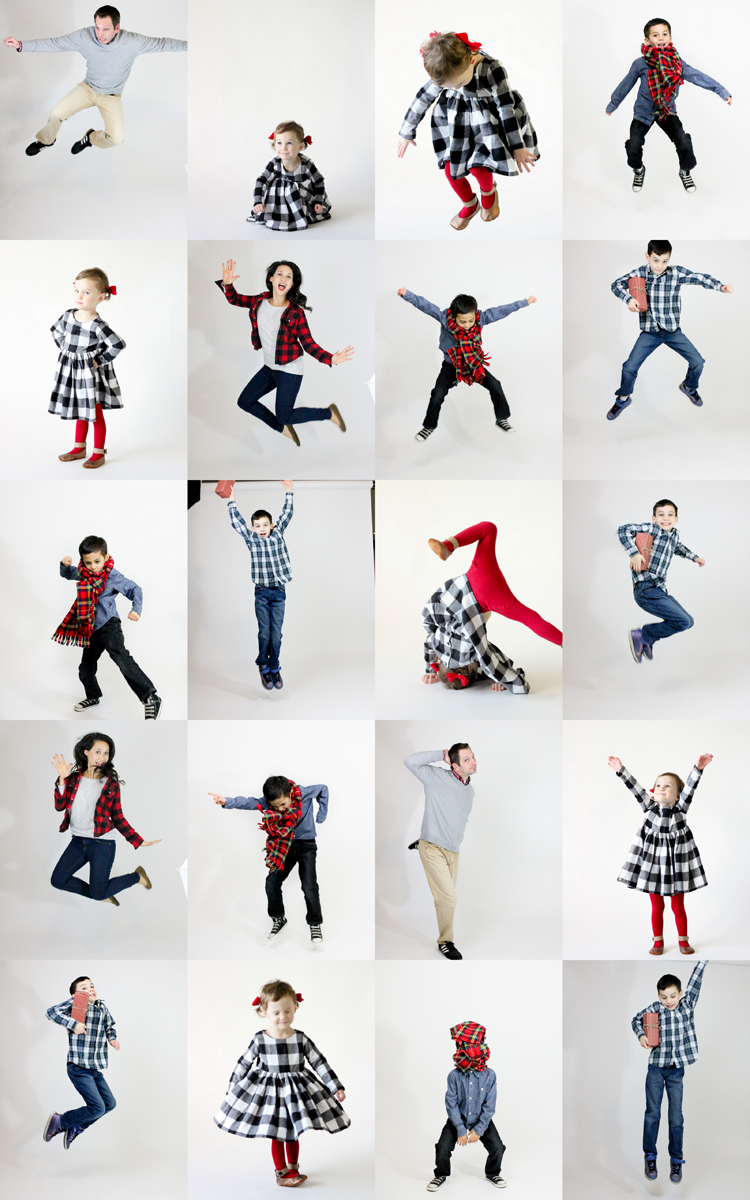 Even then, doing pictures this way was much easier than trying to take one with all of us in it. For realz…
You could totally do this outside with a plain background and omit the jumping factor. I just happened to have the white photo backdrop already set up for other stuff, so we took advantage. And the jumping…it was what I had originally pictured and my family was crazy enough to humor me.
Once I had everything edited just how I wanted, I cut us out of each picture and arranged us on a letter sized art board in Illustrator. I did this so I could make printing more efficient and cost effective.  I am sure you could collage the photos in Photoshop as well.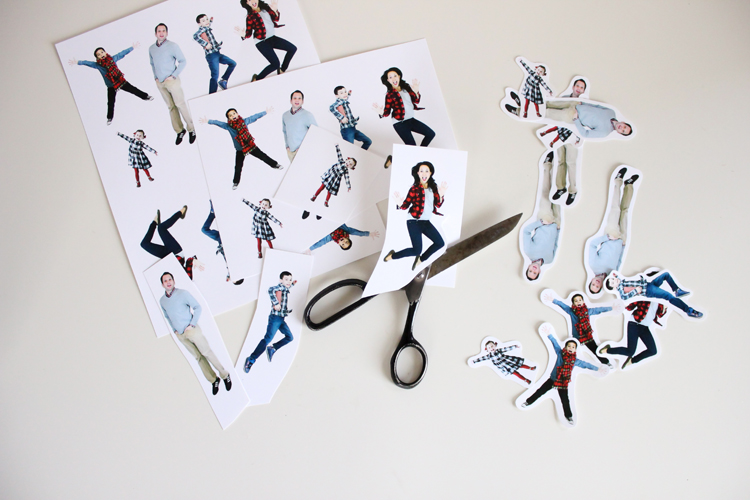 I printed everything up at my local UPS store on 100 lb. matte paper and then got to work cutting us all out. I blew through almost half of the first season of Veronica Mars just cutting away…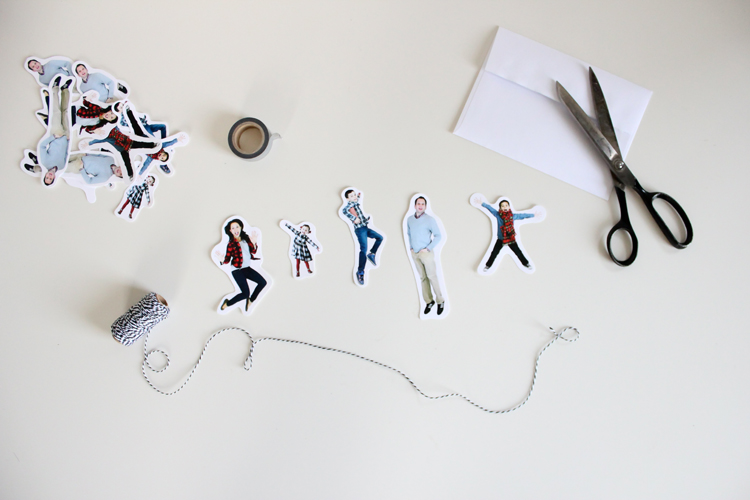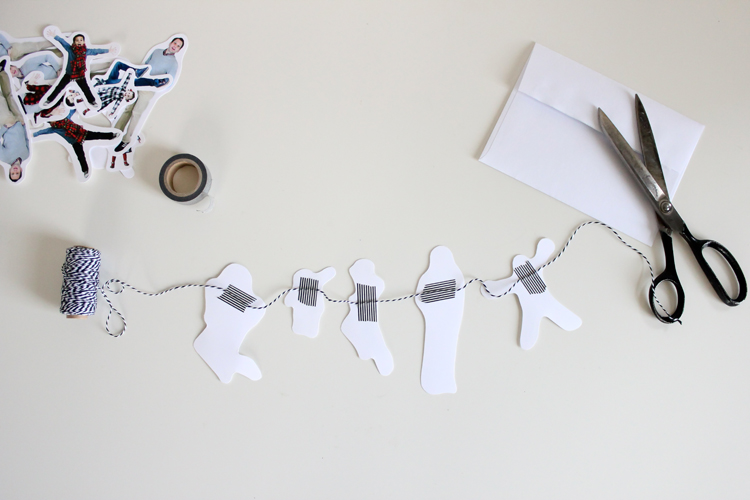 I taped our paper cut outs to a piece of baker's twine with some washi tape. It  was tedious at first, but then went by pretty quick once I got an assembly line going.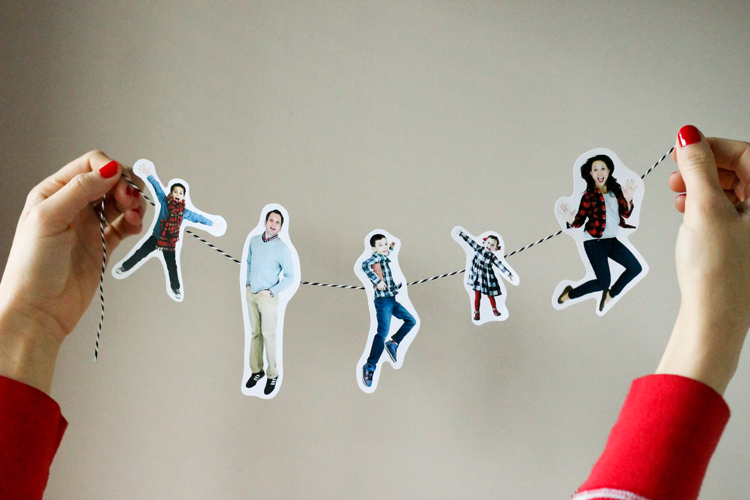 Ta da…our family bunting! 🙂
I whipped up a quick little greeting card to include with our cut outs and  printed it up, four to a page on Kraft paper.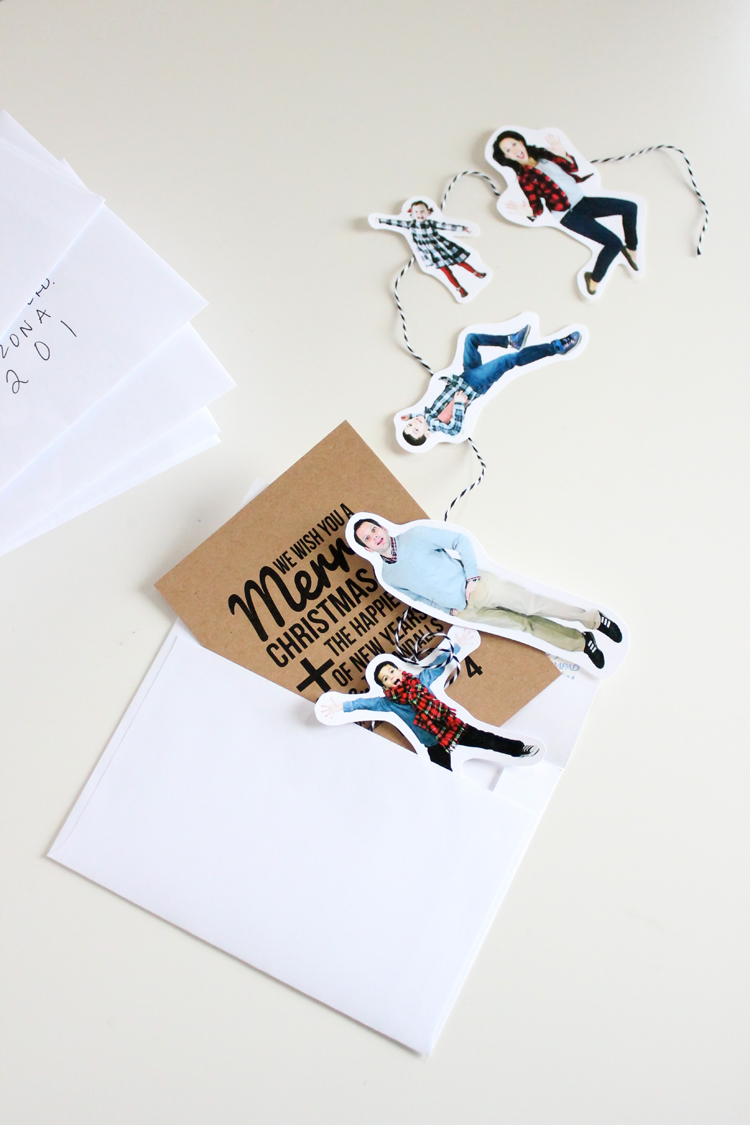 To keep things simple (ha…well some part of this had to be!), I put our family blog address on the little card, and then wrote out a family newsletter there. That way I could link to things and put in a bunch more pictures without having to print them up.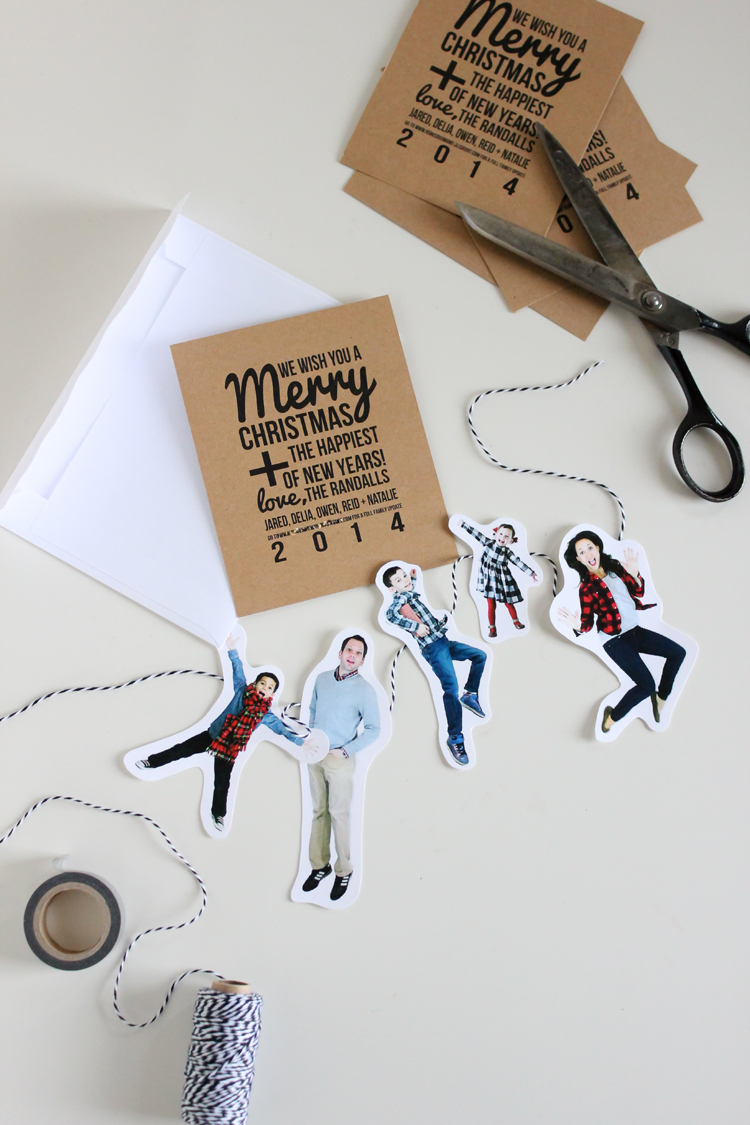 Even though this card was a ton of work for me, I love how it turned out. It is definitely our most memorable card yet!
Merry Christmas, Happy New Year, and Happy Holidays to all of you!
I hope you are enjoying this marvelous season of celebration, giving, and love!