When I saw that Melissa from Blank Slate Patterns (and Melly Sews) had released her Bexley Dress pattern I was totally sold. I was definitely making one!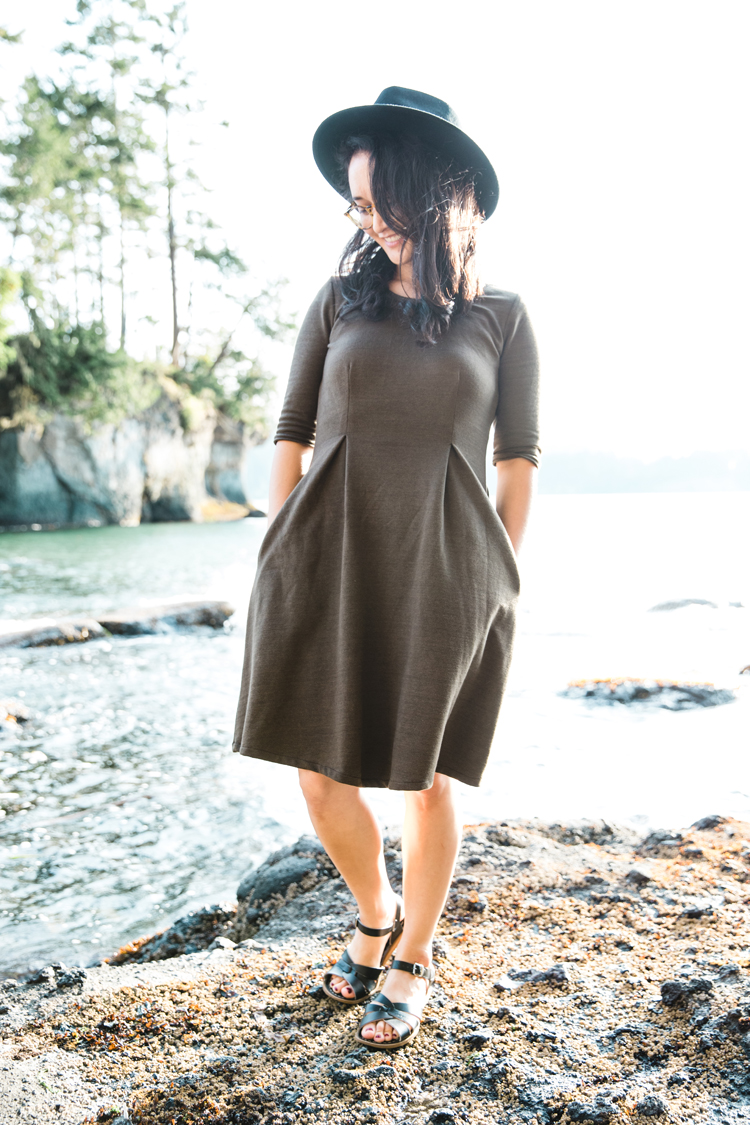 Not only does it have such a unique construction and shape, it looked comfy and those pleats looked like they could be good at disguising food babies. 😉
I professed my love for the pattern on insta and Melissa was kind enough to send it over.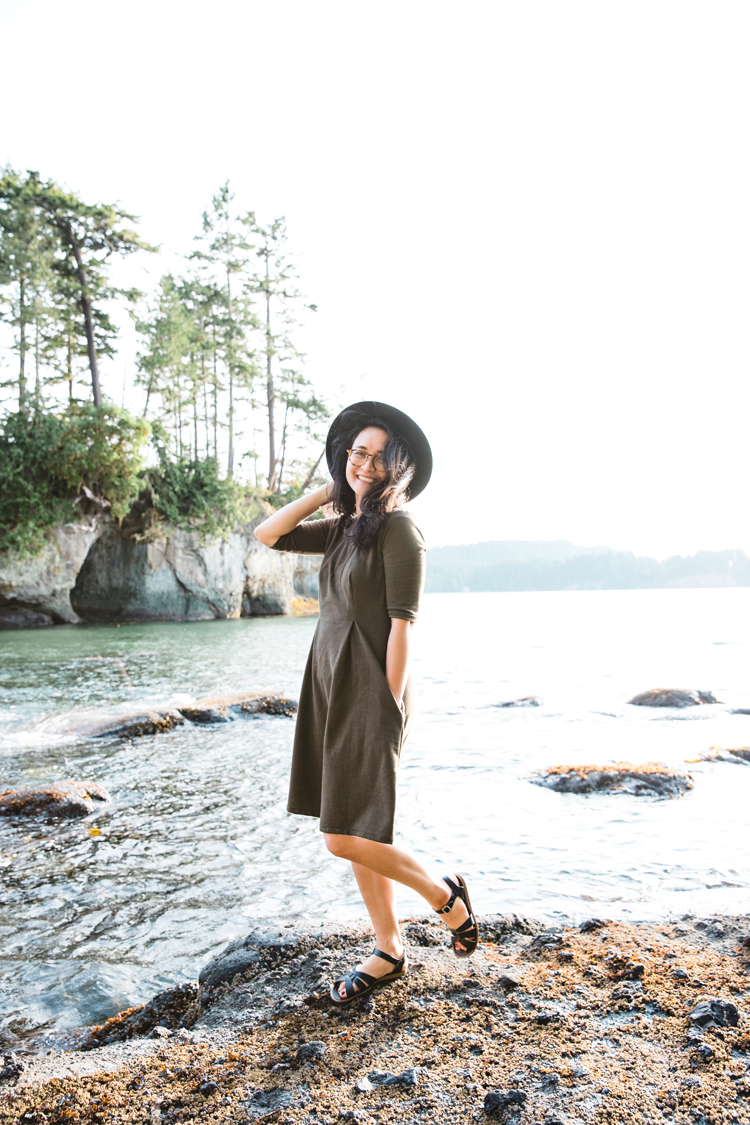 After sewing one, I can confirm that it would be a great dress to wear to thanksgiving dinner if you wanted to. :))) (double chin smile to show my enthusiasm!)
As I often do, I try to stretch the limits of the pattern by using whatever fabric I want and having it sometimes work out. ha! For example, French terry is not one of the recommend fabrics for this pattern. The pattern recommends light to medium weight knits with 30% stretch. This one is teetering toward medium to heavy and probably has more like 25%.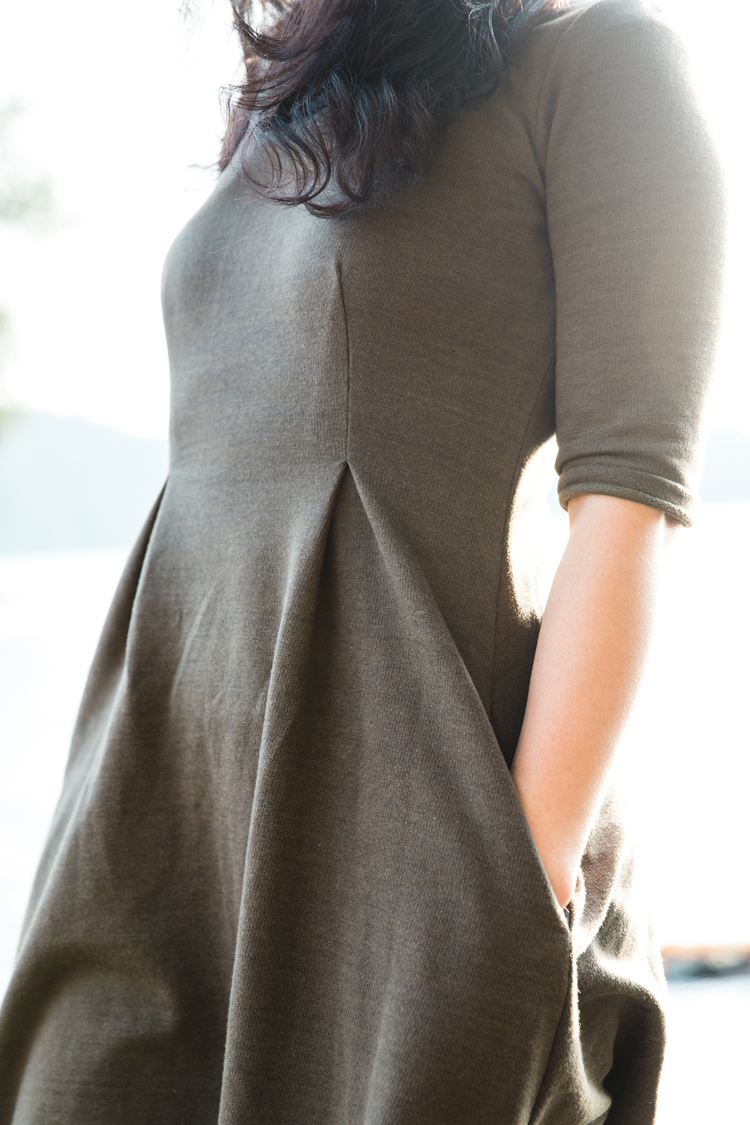 Despite those factors, I think my rebellious antics worked out this time. There was a point during sewing that I wasn't so sure…The bust darts did need some work to make sure they were just right because the less drapey fabric makes them more noticeable. I assume the drape is supposed to pull down on them so they blend in better. As sweatshirt fabric sometimes does, it squishes and bunches a bit as well.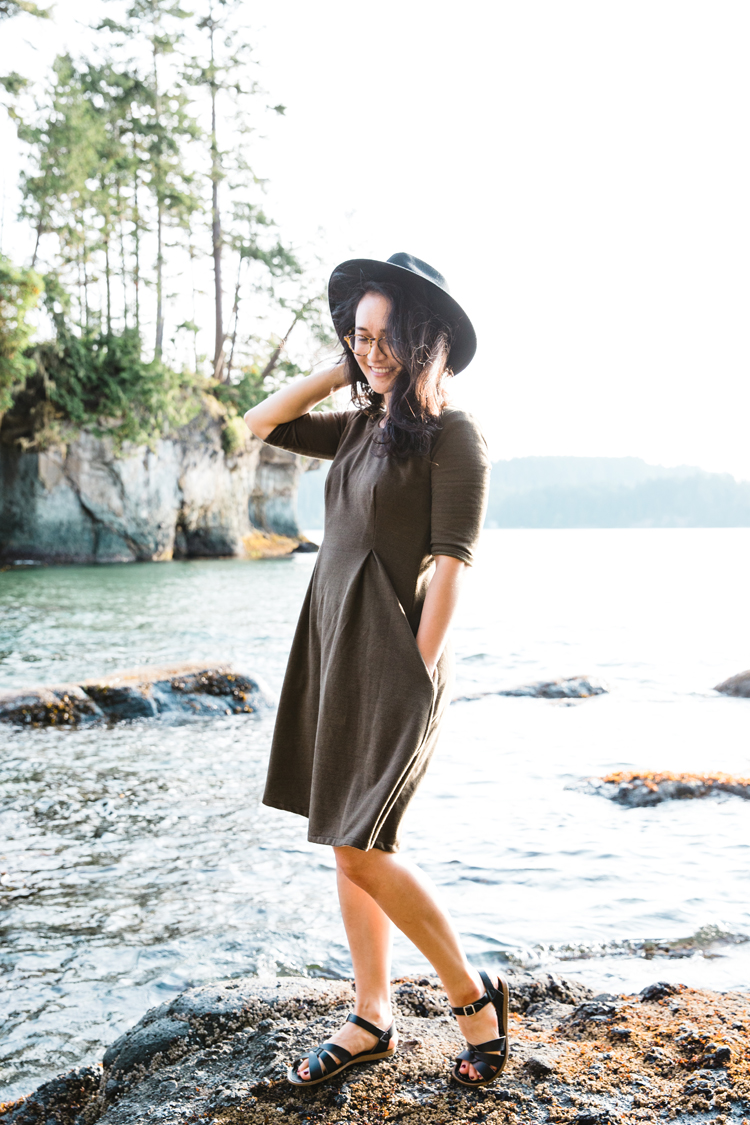 Those were consequences I was willing to live with so that I could use this gorgeous, soft, olive green, organic French terry that I See Fabric sent to me. It is…beautiful…in person. It doesn't hurt that it's my favorite color too.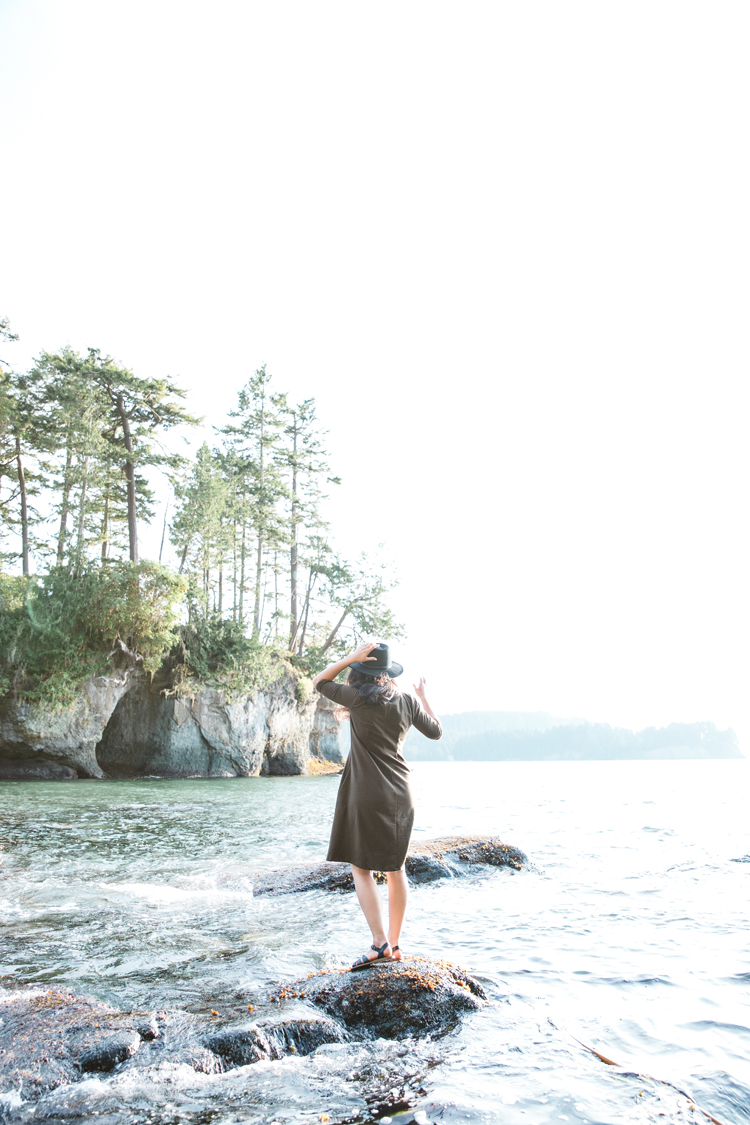 I probably should have used a ribbing for the neckline as well, as there is some some puckering happening around there, but I wanted the dress to look seamless and I didn't have matching ribbing. No regrets! I love it and it's uber comfortable.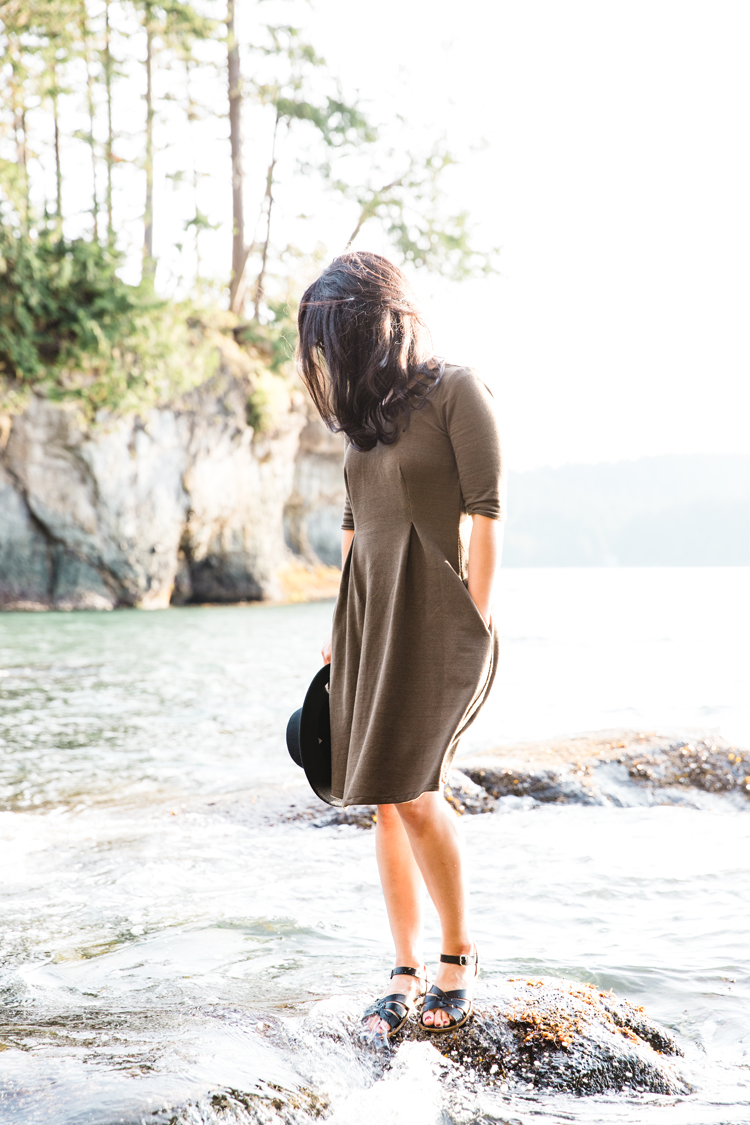 I sewed a straight size XS with some adjustments to the sleeves. I really really appreciated that Melissa not only included instructions for adjusting the bust (which I didn't need) but for the sleeves as well! I have bulkier arms, so sleeves often pinch at my biceps. It was so nice to have instructions on how to add just a little bit extra room so that they wouldn't.
I chose the elbow sleeve option because it is flattering on wider arms and because it's a little warmer than a short sleeve, but I don't have to do that awkward sleeve grab as I thread them through the sleeves of cardigans or jackets.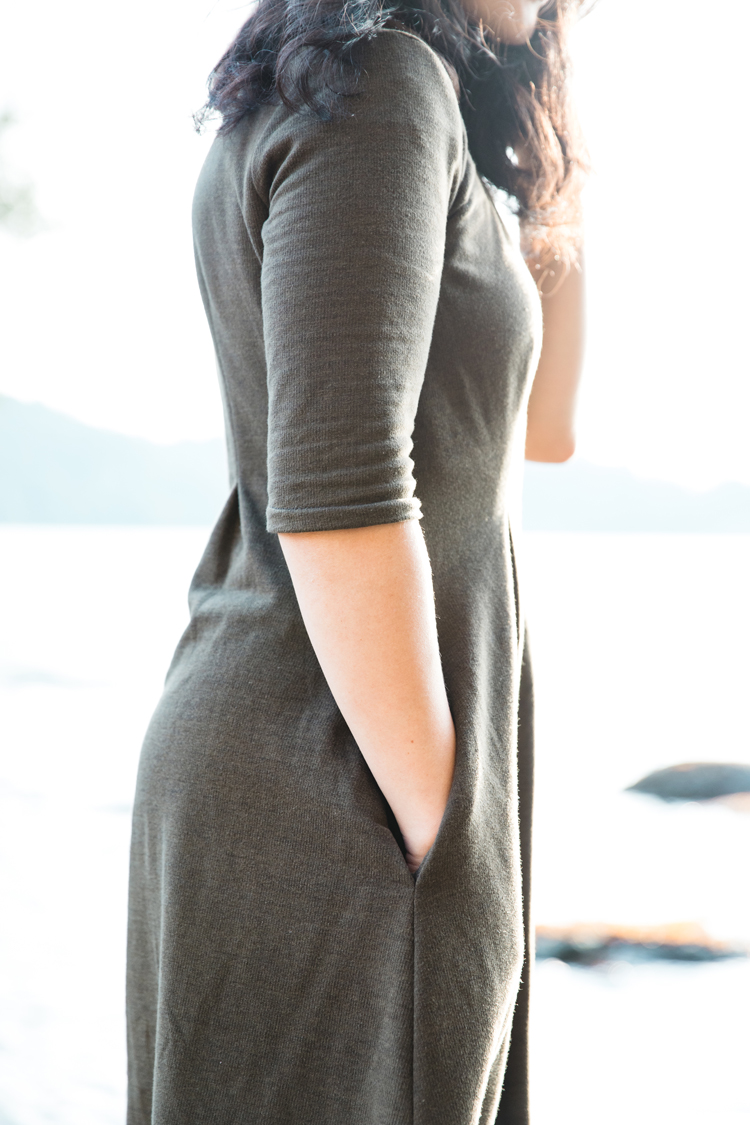 I also added inseam pockets which aren't included in the pattern, because….pockets! Do I need to say more? I'm always glad when I put forth the extra effort to put them in, and always regret it when I don't.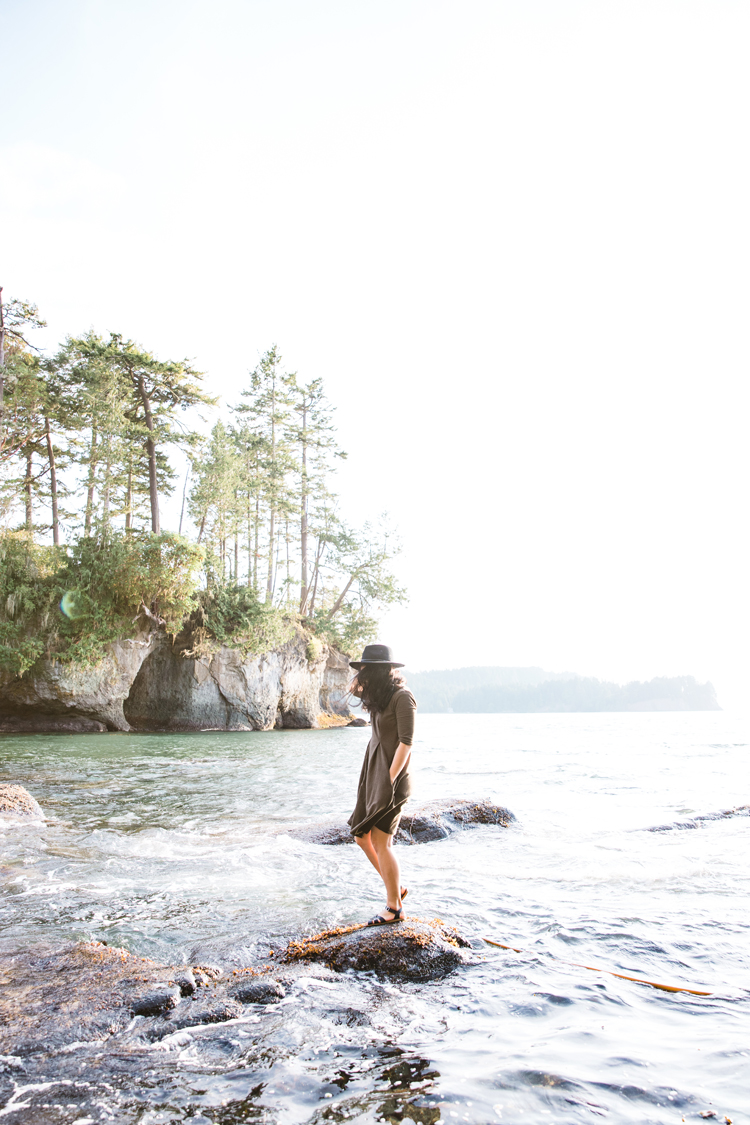 I wore this fresh off the sewing machine for these beach pictures, and then again to church after I washed it. It became even better fitting and more comfortable after a second wash. I don't know if the second wash helped the darts relax more or what, but I can see this dress getting worn a lot this Fall!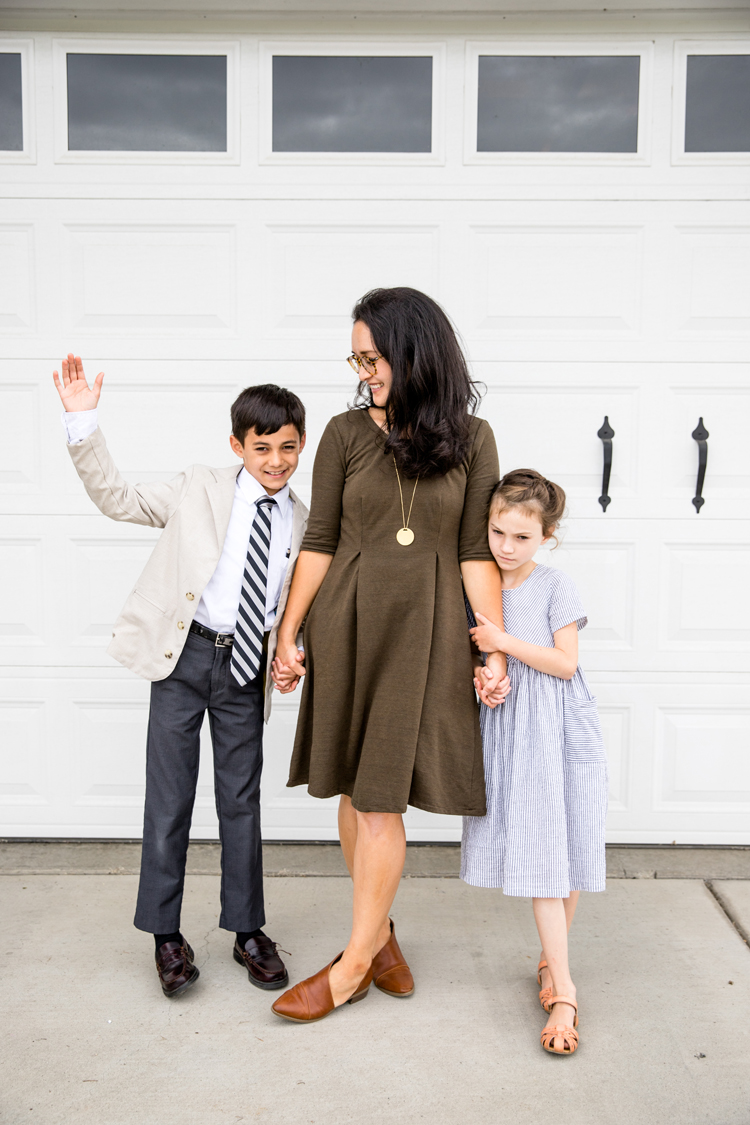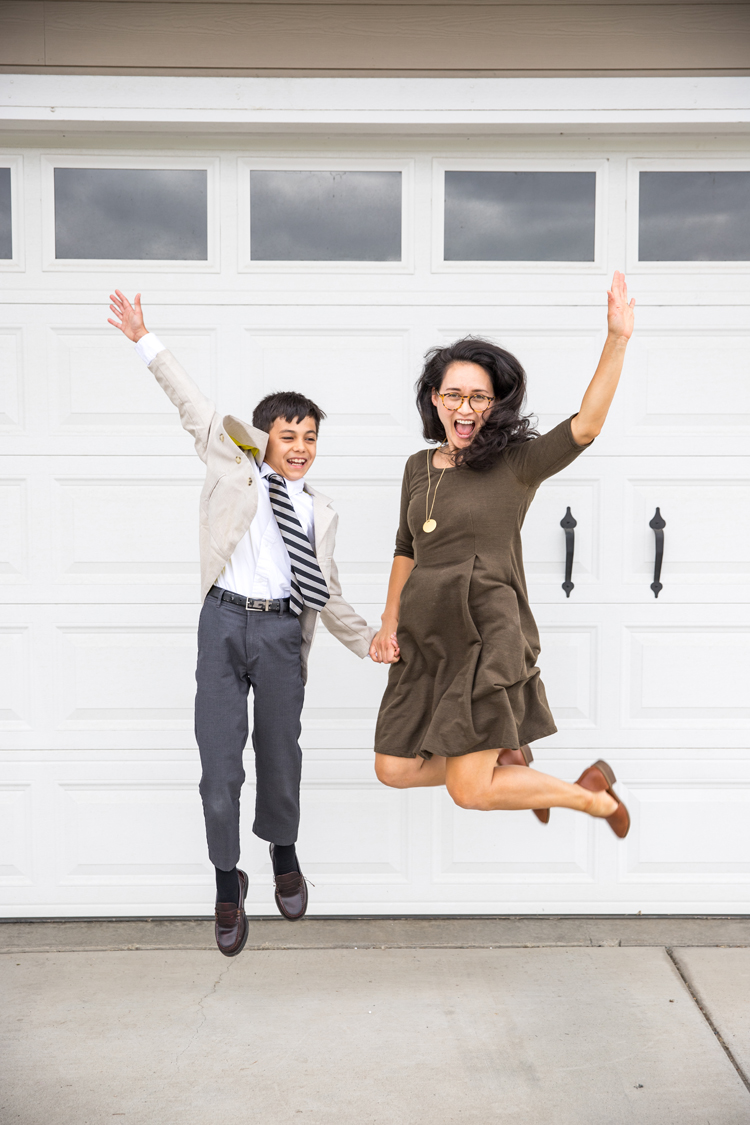 SOURCES:
Pattern: Bexley Dress from Blank Slate Patterns
Fabric: I See Fabric – She has a lot of hard to source, unique, high quality fabrics to fall in love with! This is her organic French terry in tribal green.
Kids Clothes: Son is wearing this blazer from Blank Slate Patterns and daughter is wearing a Geranium from Made By Rae. Links are to the original blog posts with more information and links to the patterns.