Hopping on the jumpsuit train with this fun pattern from Straight Grain!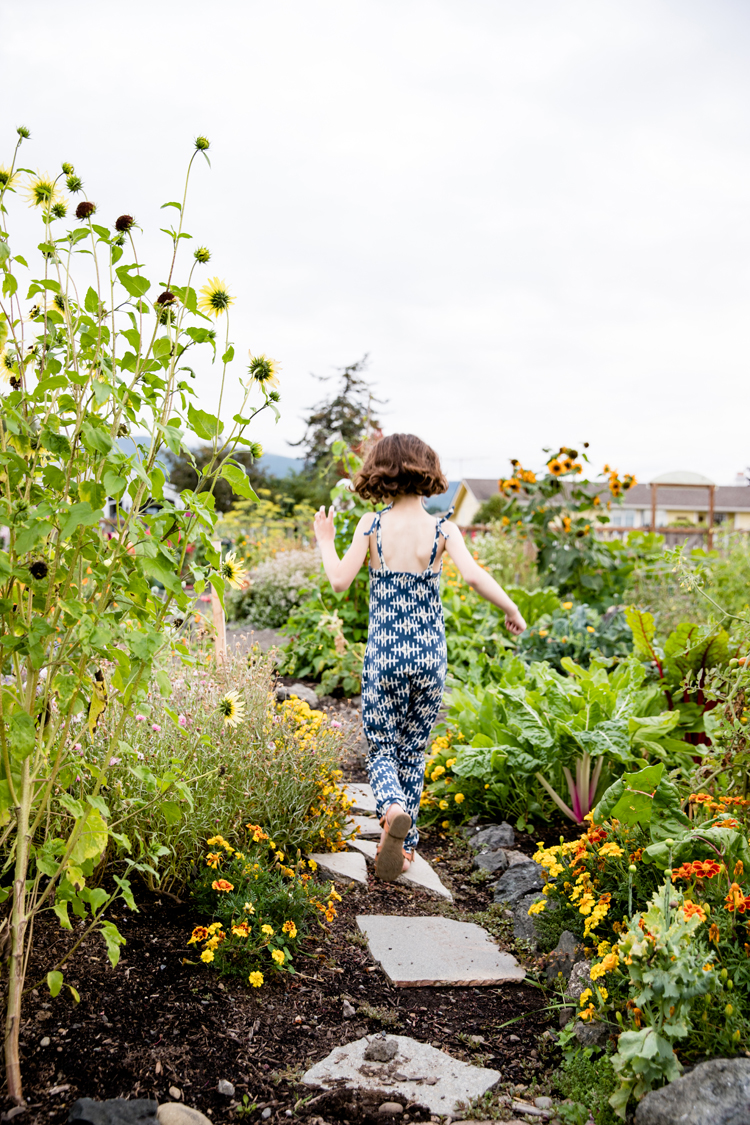 Okay, I've already sewn her like three jumpsuits, but I couldn't resist the pun. 😉 And I haven't sewn one quite like this one.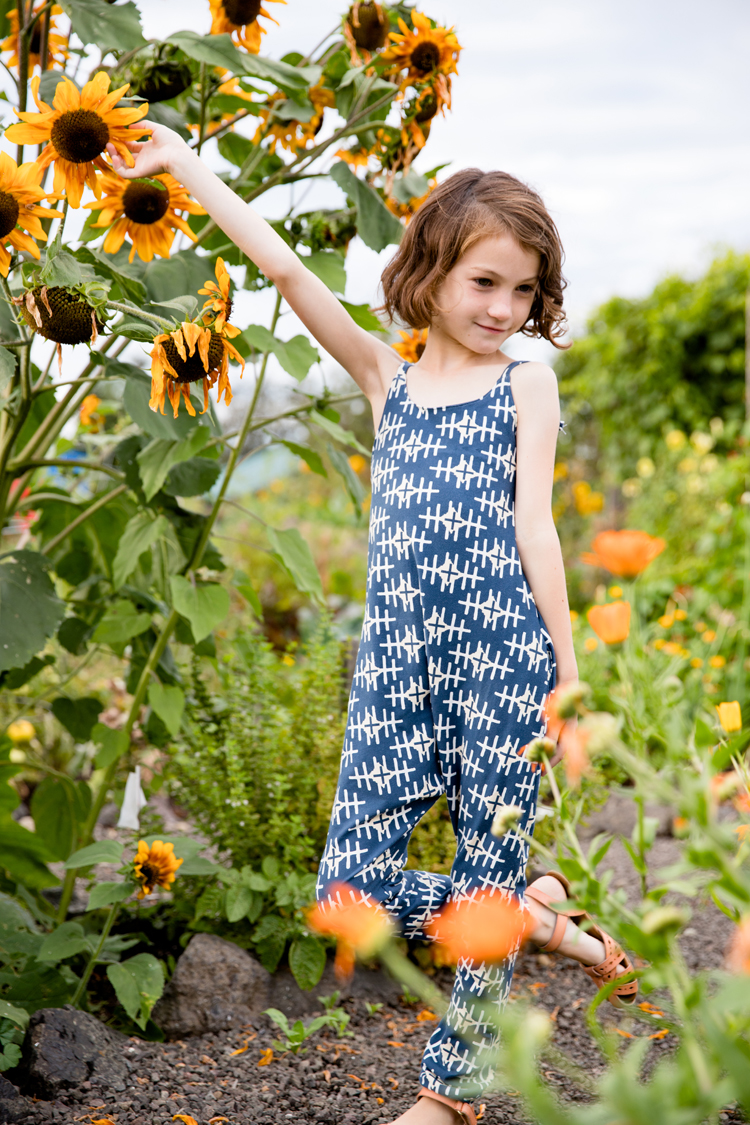 It's knit, slightly baggy at the bum and waist (but not too much), has pockets (heck yes!), and ties at the shoulders.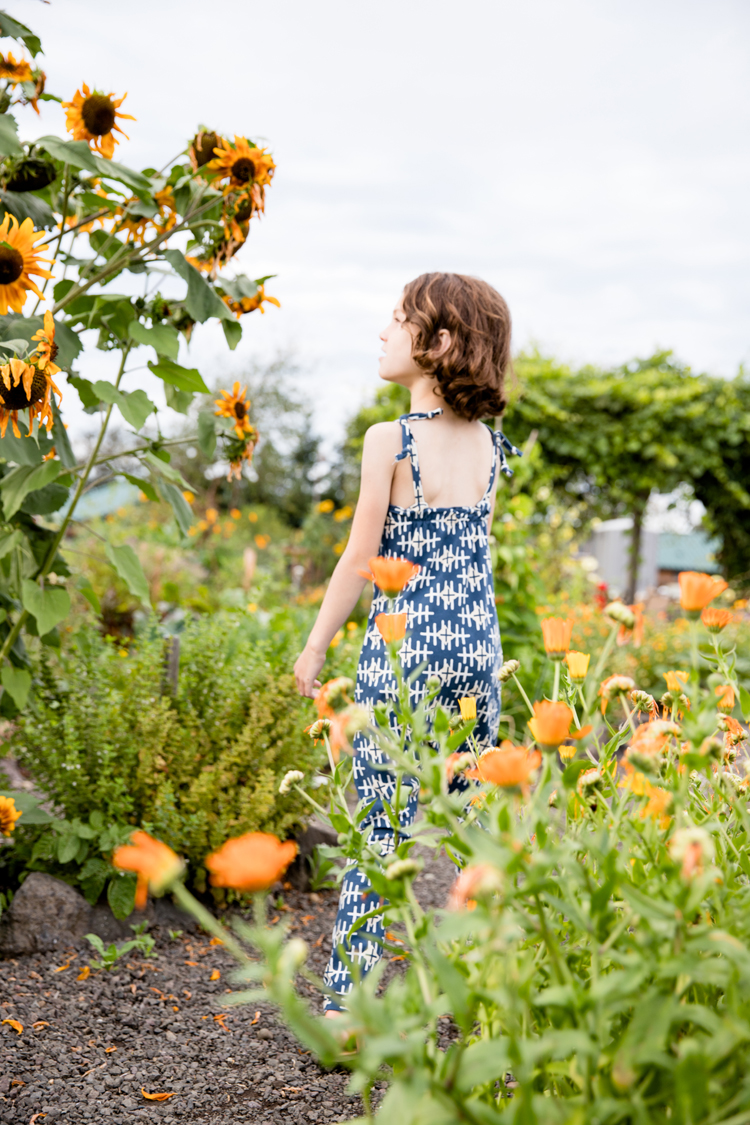 Ann provides two options, regular and slim sizing. Having a kid who runs slim, I really appreciated this! It made her jumpsuit fit her like a glove and look proportional to her body. I still made sure to follow her measurements as well. I sewed her a size 4T slim with added length.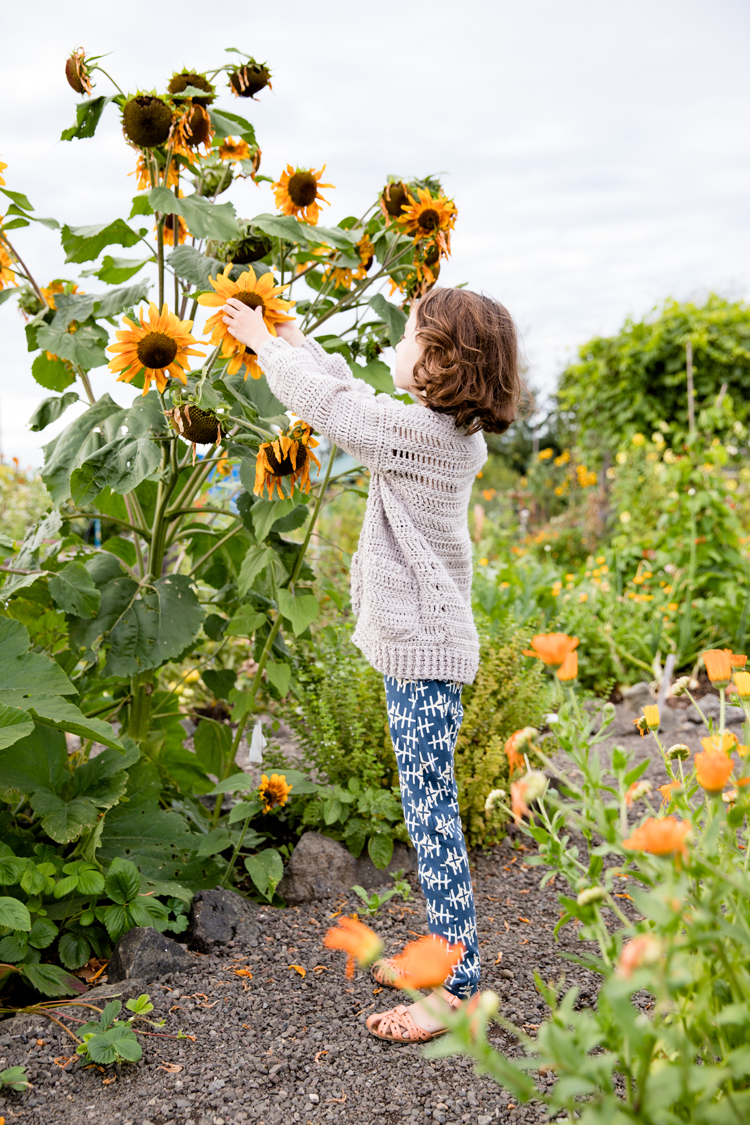 I'm totally going to make her wear it as a jumper over a shirt when she wears it to school, but she insisted going without while she can…Even though she needed a sweater to pop on when the wind picked up. 😉 I get it… Just trying to hang on to every bit of summer while we can!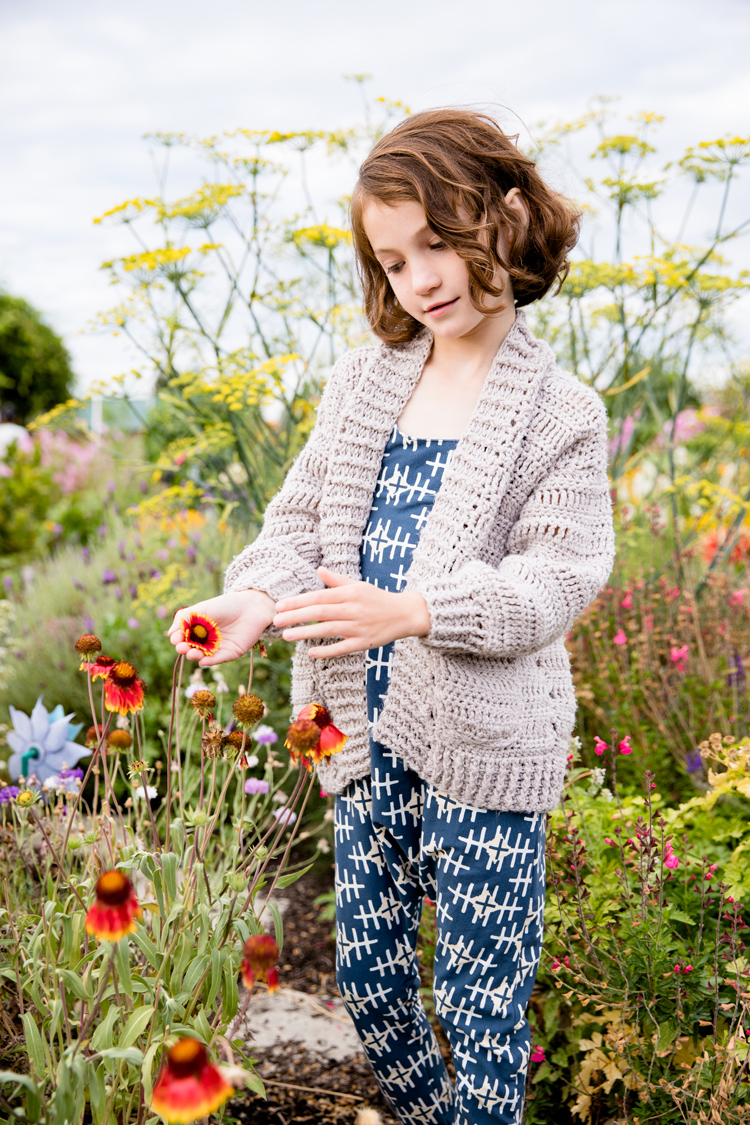 Summer with a side of sweater. If that isn't the perfect way to describe PNW summer weather… 😉 By the way…I have a free crochet pattern and tutorial for this sweater HERE.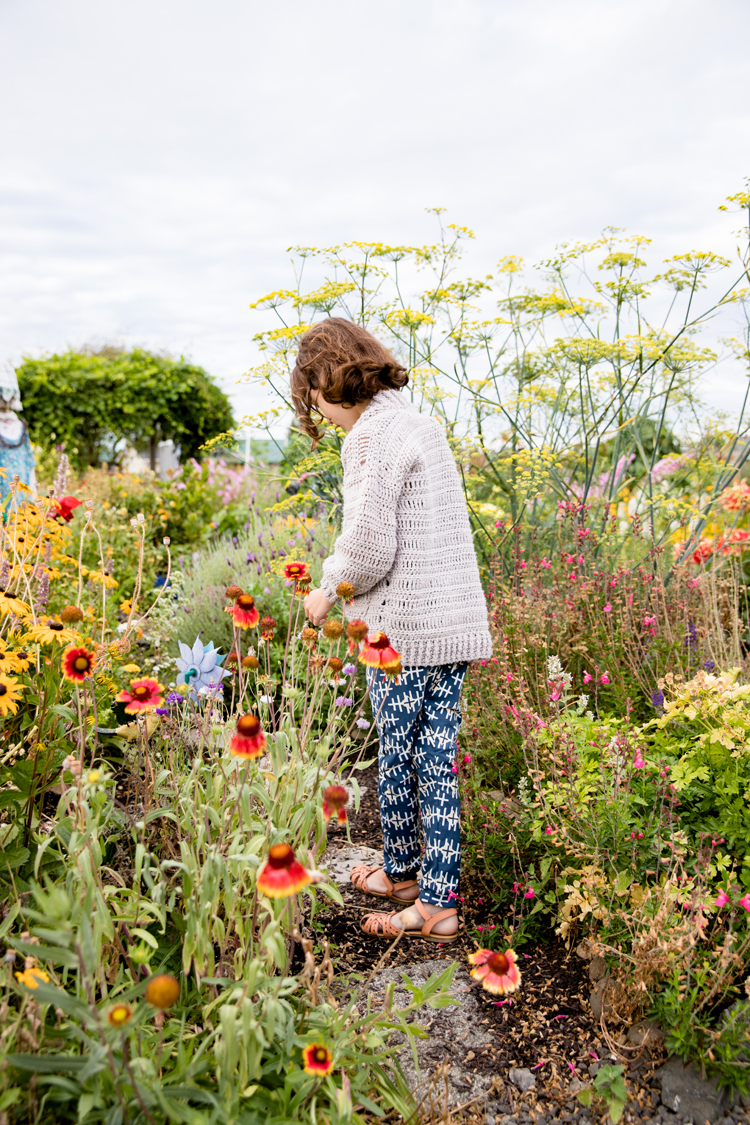 The fabric is a knit fabric from April Rhode's Bound collection from Art Gallery Fabrics, that I have been hanging onto for years, waiting just the right pattern. It's Path Marker in Slate. It also comes in a lighter gold version that is just as pretty.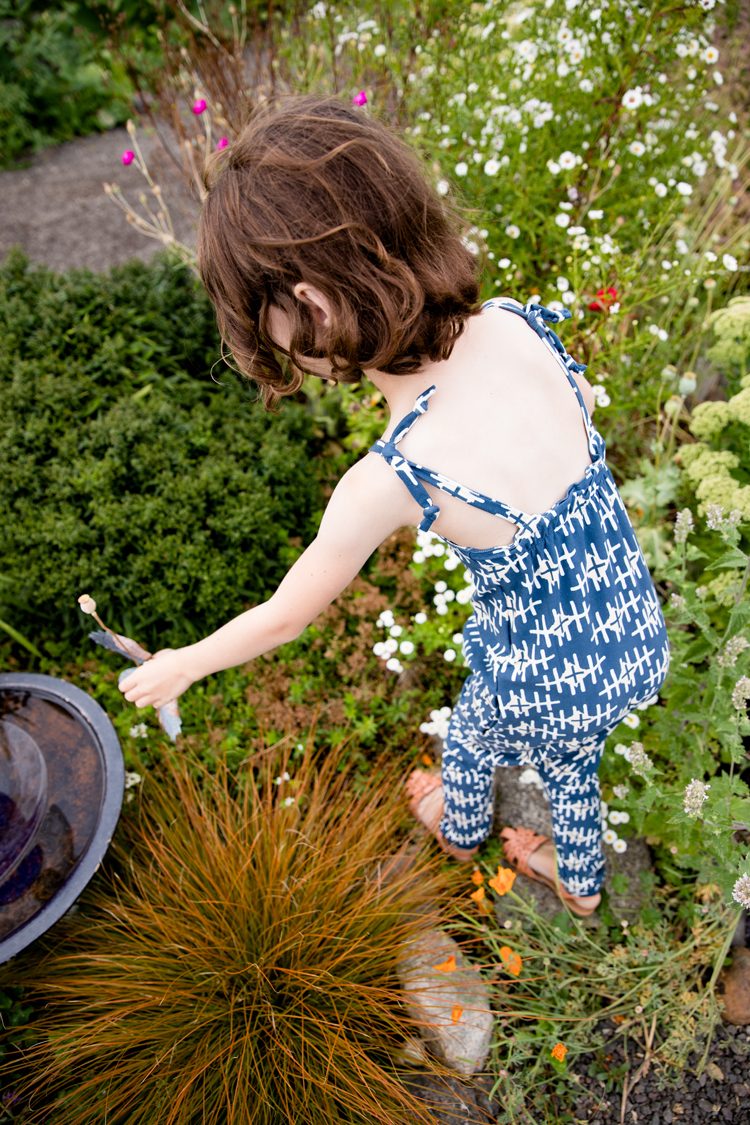 I had just enough to make the jumper with no color blocking so I kept it simple. Ann provides pattern pieces for a fun blocking option as well though.
If you have sewn Art Gallery knit then you know it's good stuff. Soft, durable, quality. I'm a fan.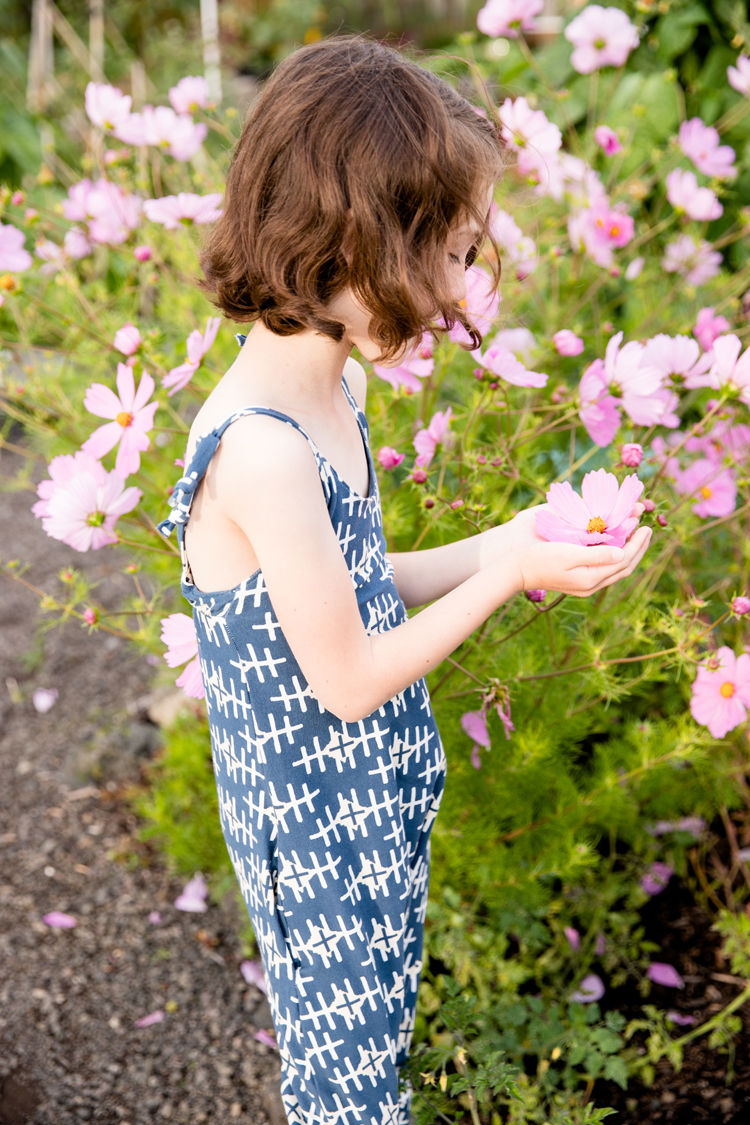 We took her new Hoppe jumpsuit for a jaunt in this community garden we stumbled on when I turned down a wrong street one afternoon. It was the happiest accident of the summer!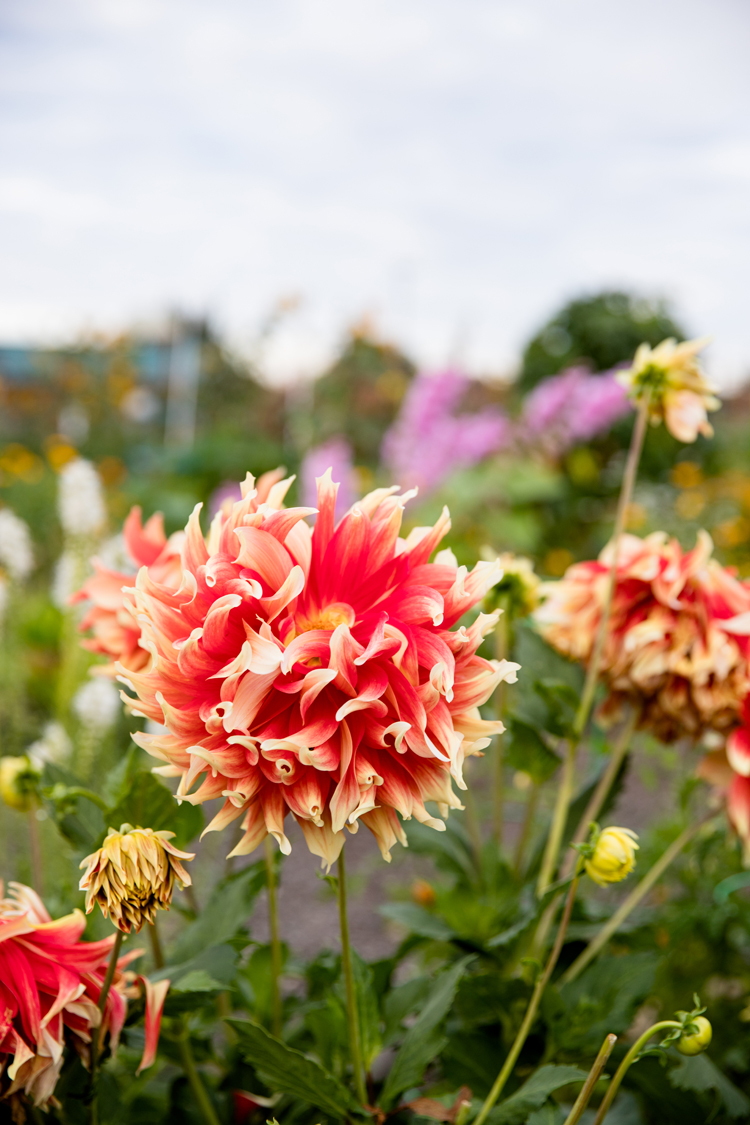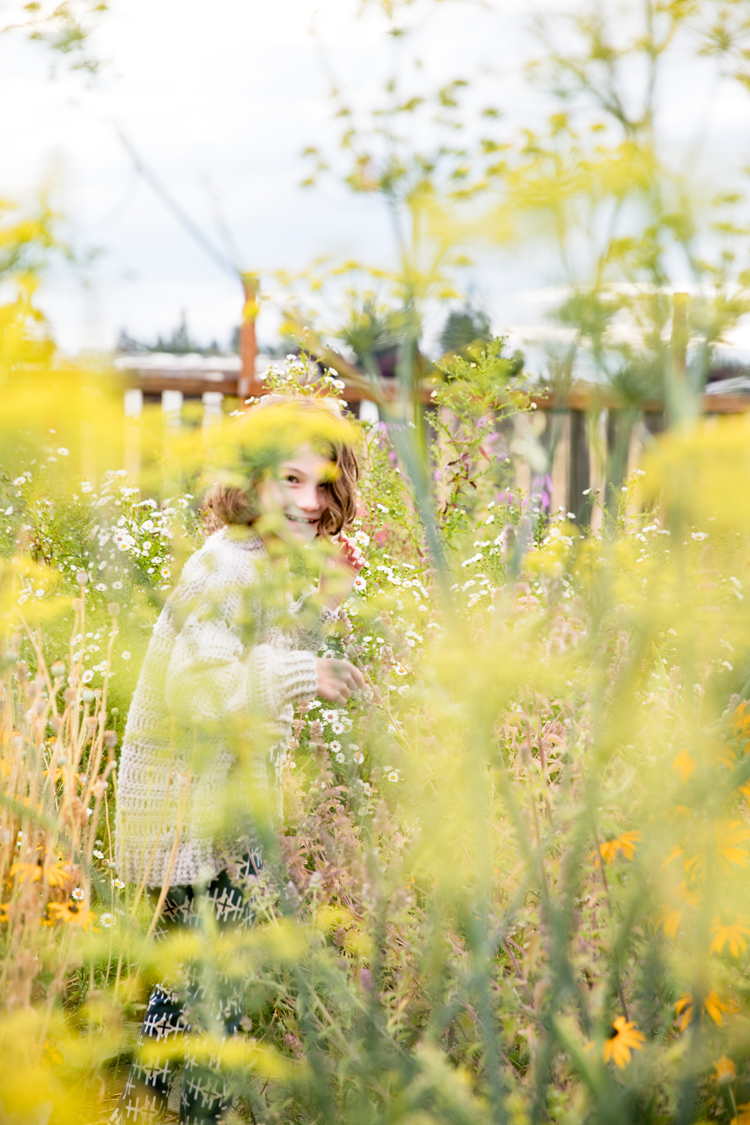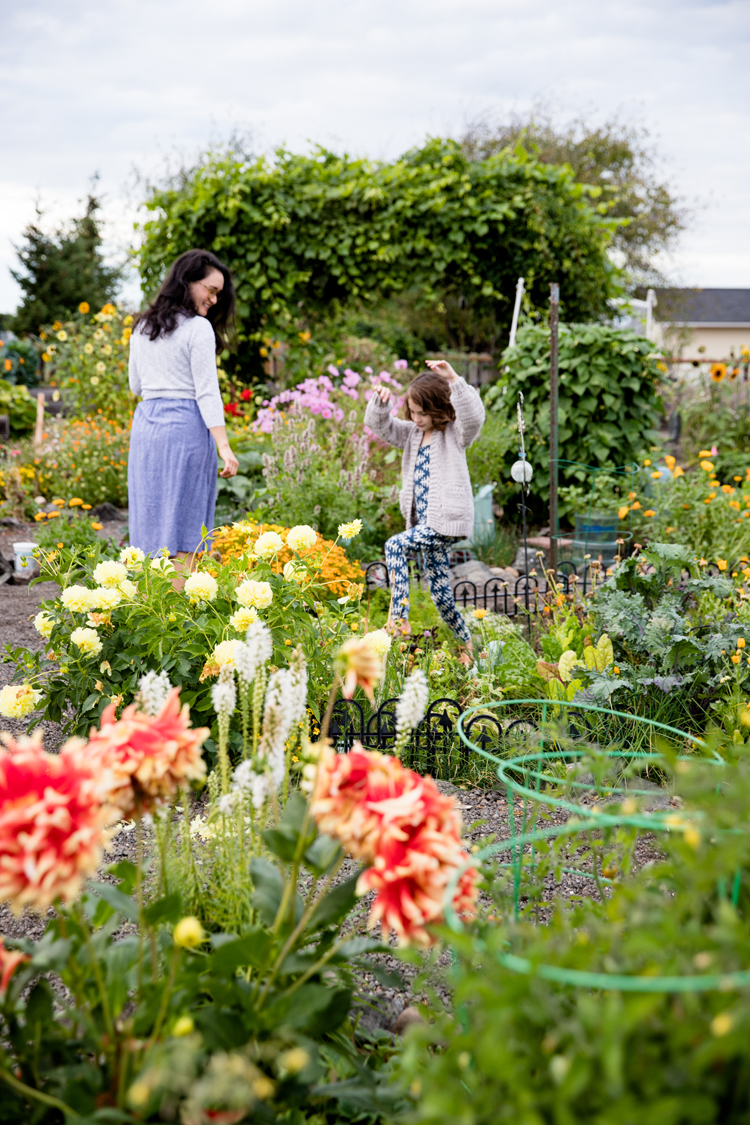 We haven't been able to do much gardening this summer because we have been focused on hardscaping our yard. Getting to wander in this beautiful space filled me up so much and has me chomping on the bit even more to get our garden up and running again!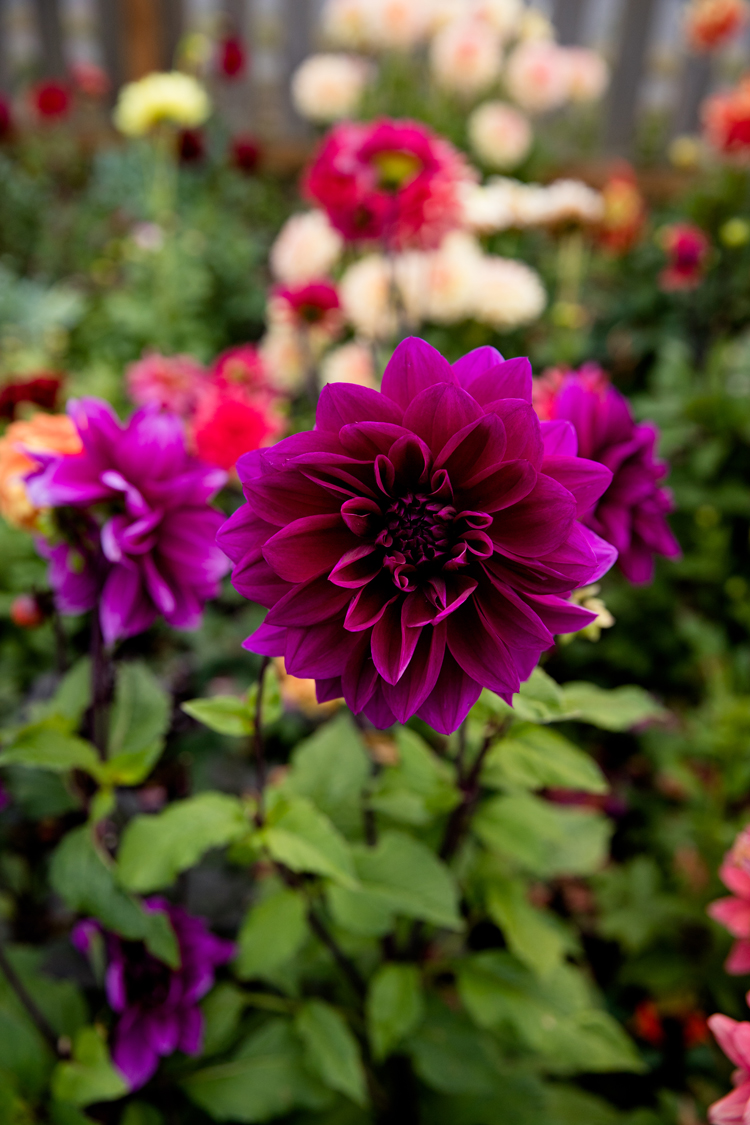 I also just love to see how a community of people working together, each contributing their own bits of beauty, can create something truly breath taking and extraordinary.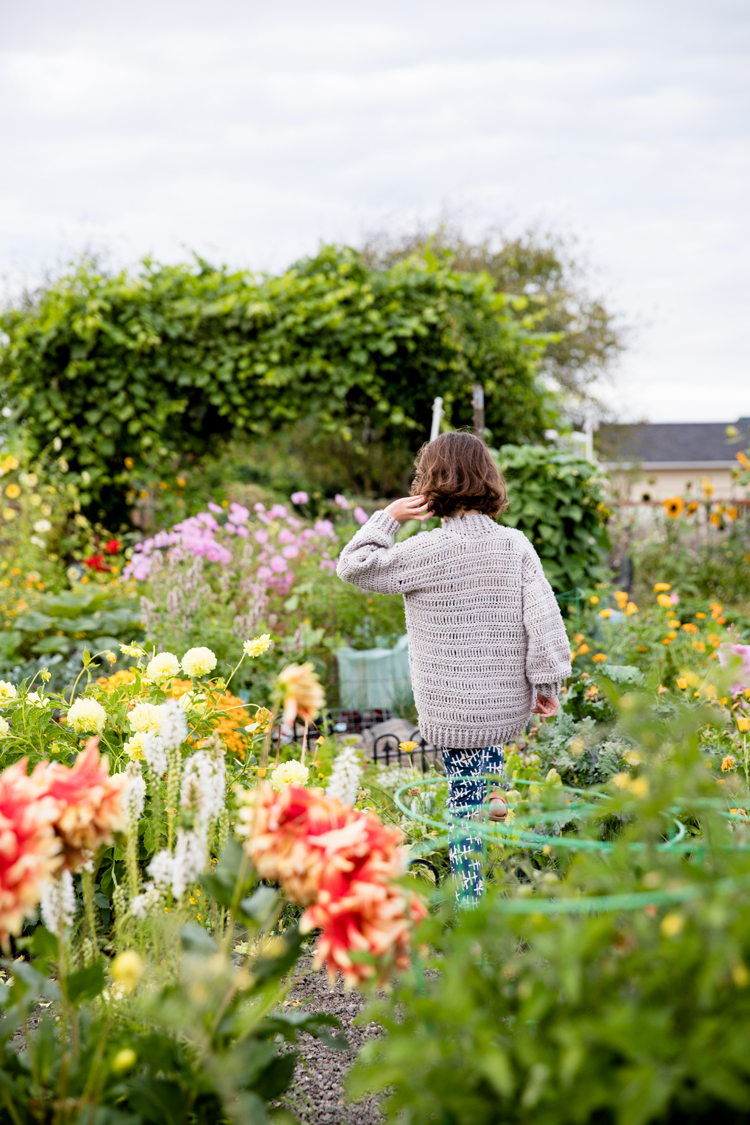 Kind of like the sewing community. <3
Sources:
Pattern: Hoppe Jumpsuit pattern by Straight Grain
Fabric: Path Marker in Slate, April Rhodes Bound Collection for Art Gallery Fabrics
Sweater: Free crochet pattern and tutorial by me…click HERE. 🙂
Bonus: I'm also actually wearing an April Rhodes pattern under that sweater – Staple Dress. It's a favorite.