I'm getting back to my Arizona roots with today's Easter project…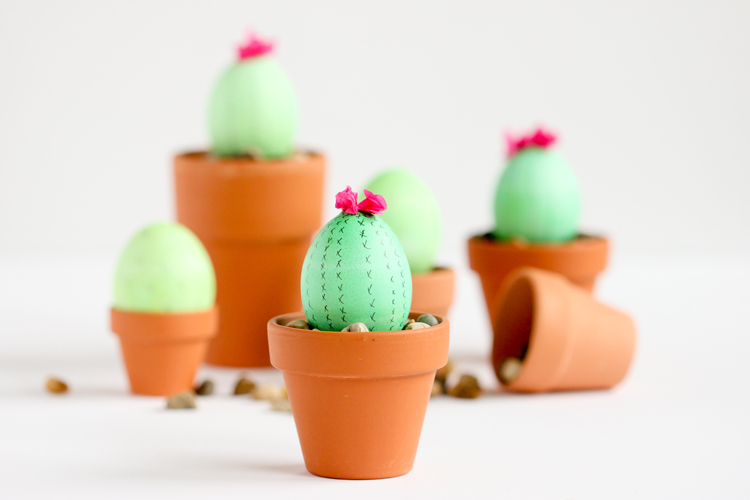 Just a little green egg dye and a fine black marker and voila…Cactus Easter Eggs!
Make a bunch to make an Easter desert…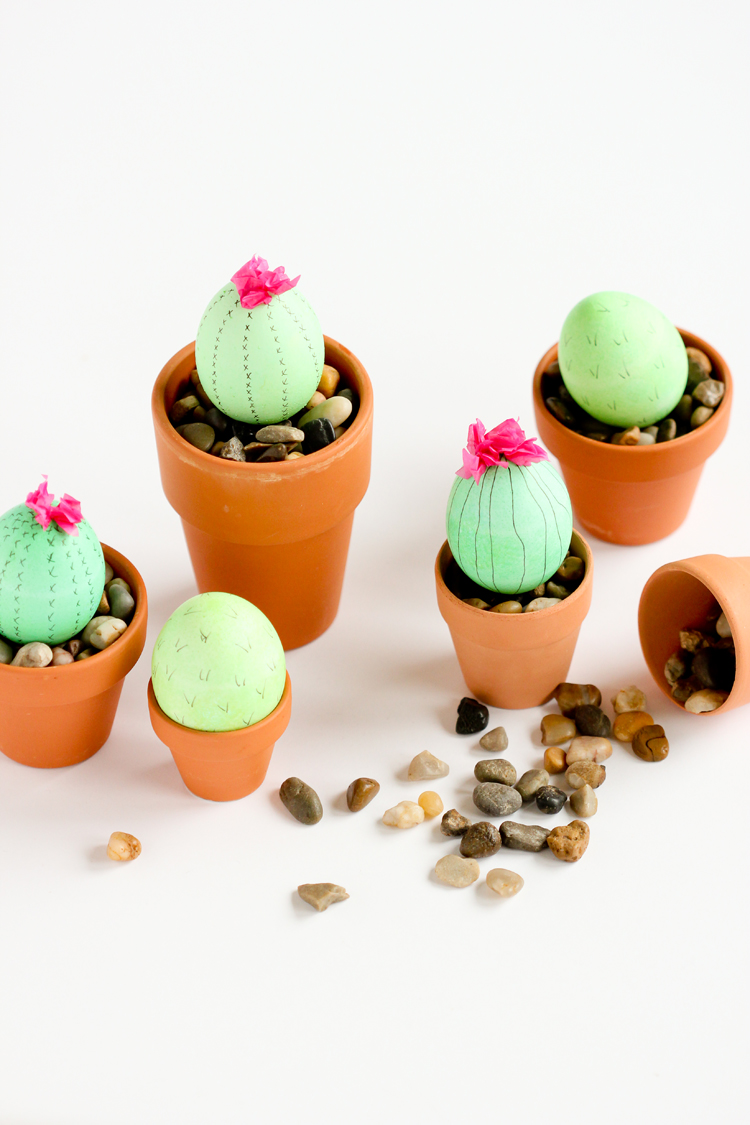 I also glued on a few pink tissue paper flowers to the barrel cacti.
Speaking of barrel cactus. When I was in first grade, I remember having a run in with a barrel cactus and losing badly…thorn went clear through my big toe. Yikes! Does anyone have run in with cacti and win though? So, these are all the pretty without the ouch. 😉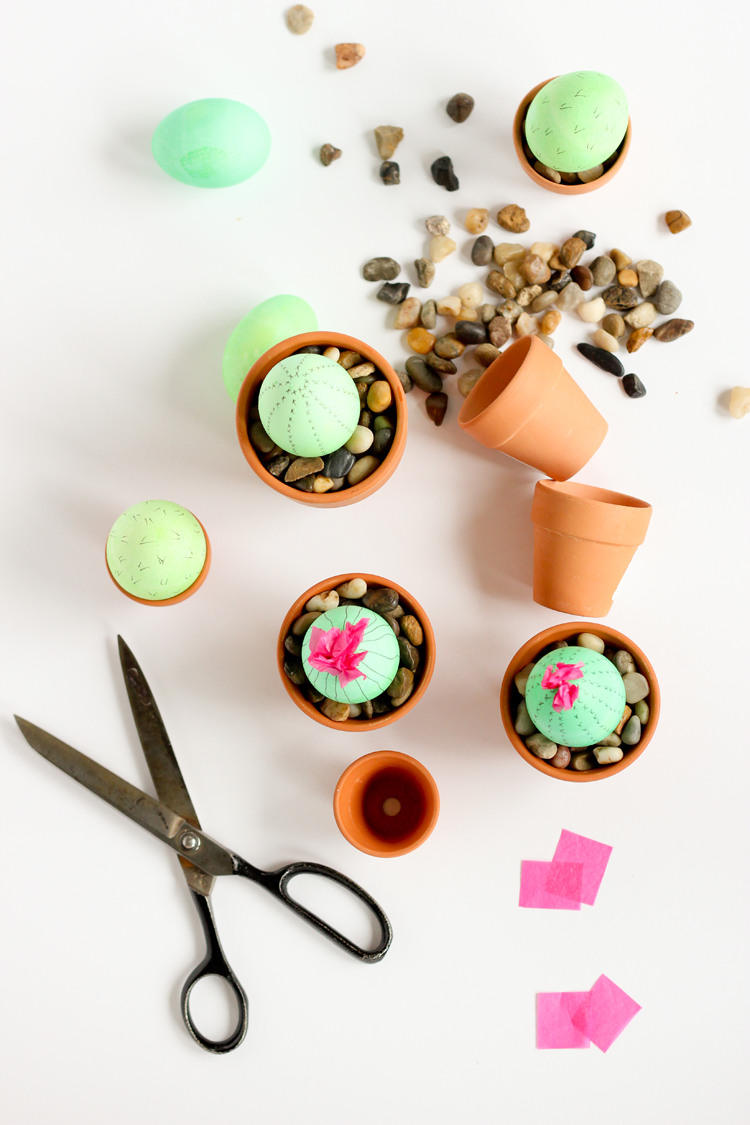 MATERIALS
eggs
green egg dye
fine tip black marker
small terracotta pots
decorative gravel
pink or yellow tissue paper and glue (optional)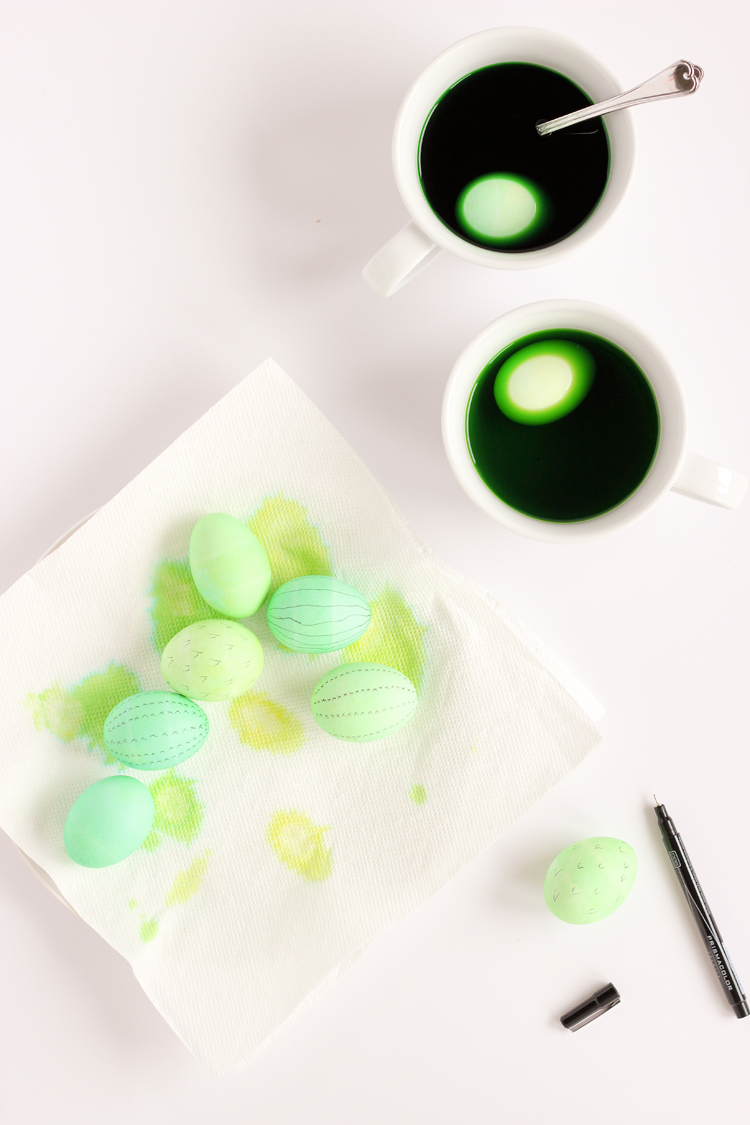 STEP ONE: Dye eggs.
I used two different shades of green and this homemade egg dye recipe.
If you're a regular reader, then you know that we don't usually eat real eggs around here because my daughter is allergic. I'm sad to say the fake dye-able plastic eggs just don't absorb dye that well, so I opted for real eggs this time. When making these with the kids, we'll probably paint the plastic eggs instead.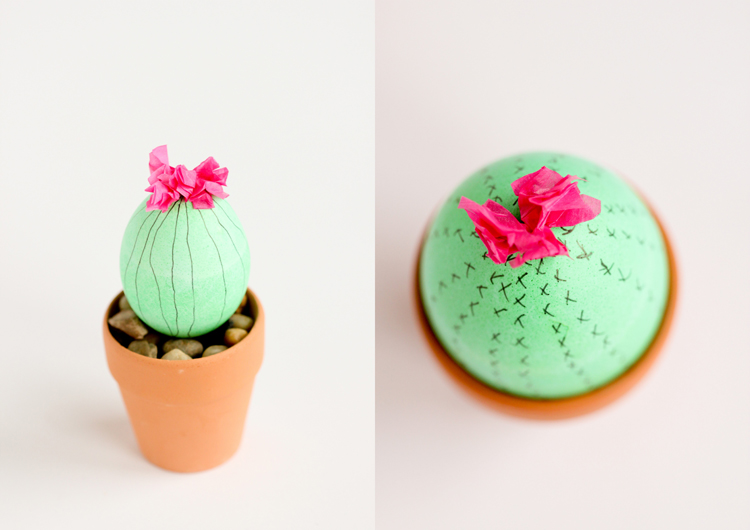 STEP TWO: Draw thorns.
Make sure the eggs are completely dry. Pat with a paper towel first, if needed. Using a fine tip black marker, draw on thorns.
You can draw lines, a line of x's, or little free form prickly pear thorns. It's up to you! If your lines aren't smooth or spaced perfectly, don't fret! That just makes it look more like the real thing.
Optional: Cut squares of tissue paper. Scrunch them up and glue them to the top with kid's school/Elmer's glue.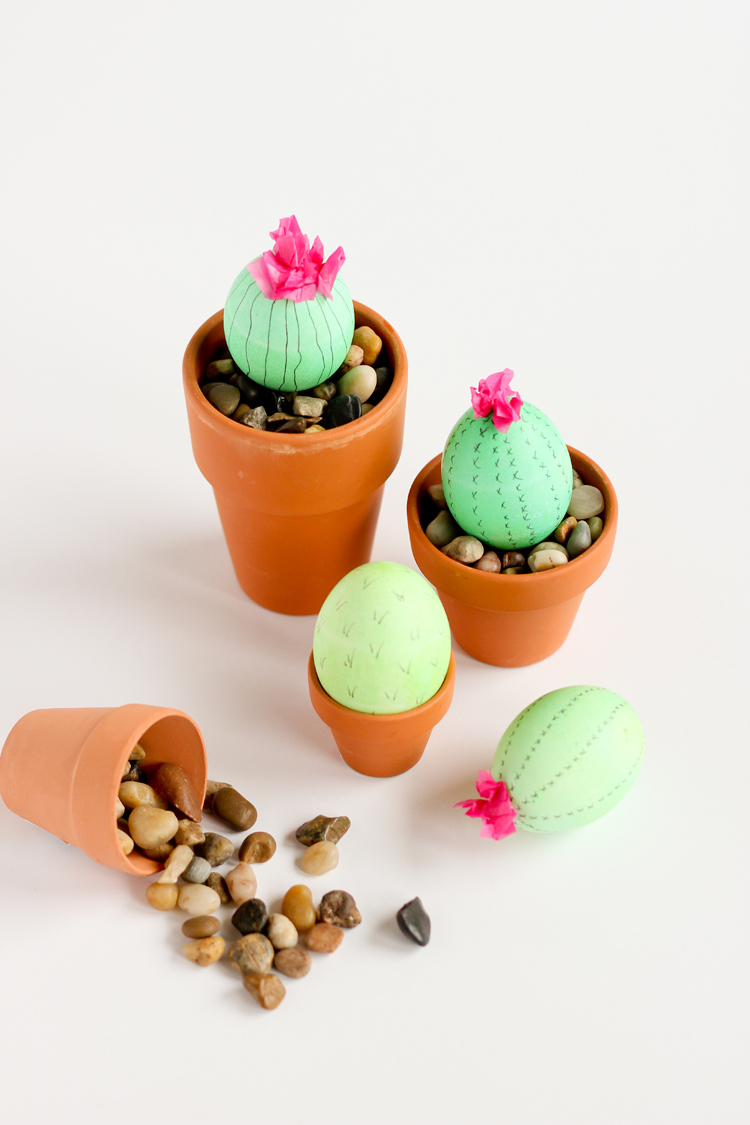 STEP THREE: Nestle in pots. 
Pour decorative gravel into small terracotta pots. I found both the gravel and the pots inexpensively at Michaels. I know Walmart carries some mini pots as well.
Nestle finished eggs inside. Done!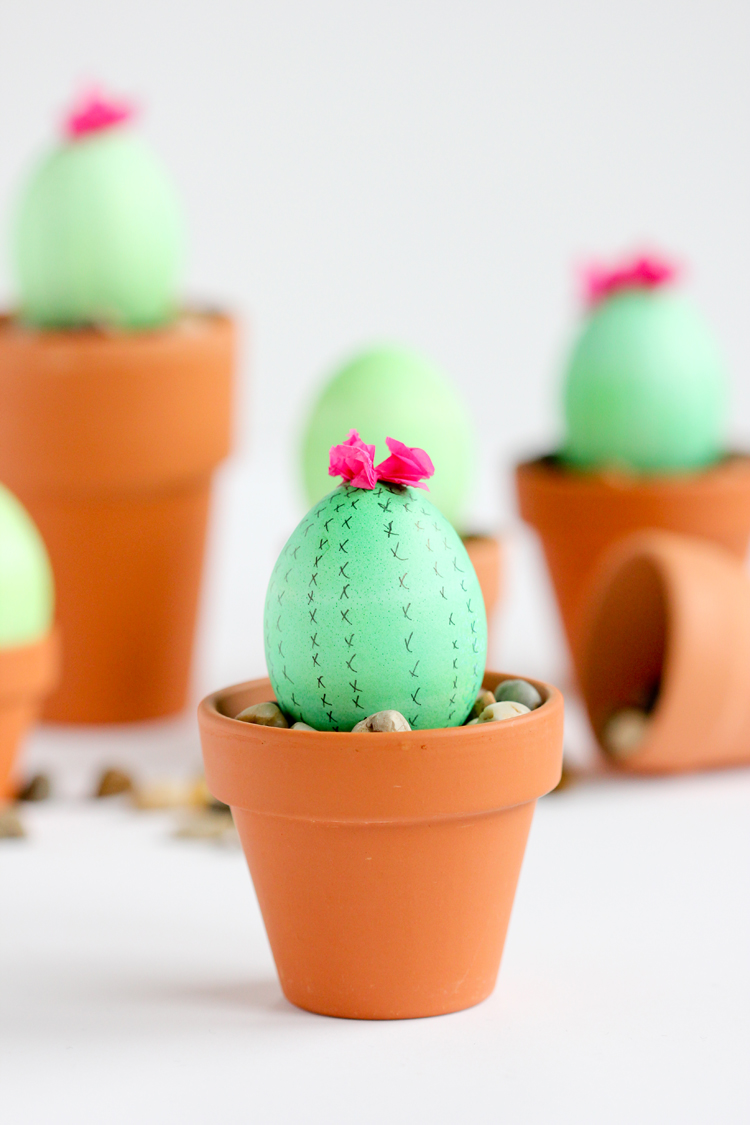 I admit, last week I thought I was being pretty clever coming up with these cactus eggs. Then, because I'm ridiculous ;), as I was getting ready to post, of course I saw someone else make them. ha!  Craftberry Bush  made some stunning cactus Easter eggs! She glues them into tall pillars and paints them. So, if you want more cactus Easter egg inspiration, be sure to check hers out!