One of the most common questions I get when I tell people that my daughter is allergic to peanuts, dairy, and eggs, is "What is there left for her to eat!?"
That is exactly how we felt when we first received her diagnosis. Finding out your child has food allergies to any foods can be o v e r w h e l m i n g to be sure. It's not only a life change for your little one, but really a family change. If the past two years has taught us anything, it's that living with food allergies is manageable. It's hard work, yes, but thankfully we have learned that there are a lot of foods she can eat. You just have to know where to look.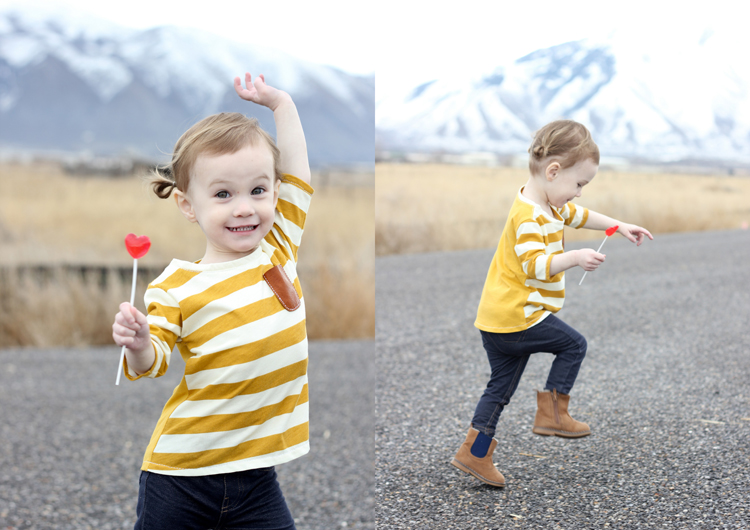 I've complied a list of products, tips, and tricks that have helped us make the transition to living with food allergies a little easier, in hopes that it can help other allergy parents too.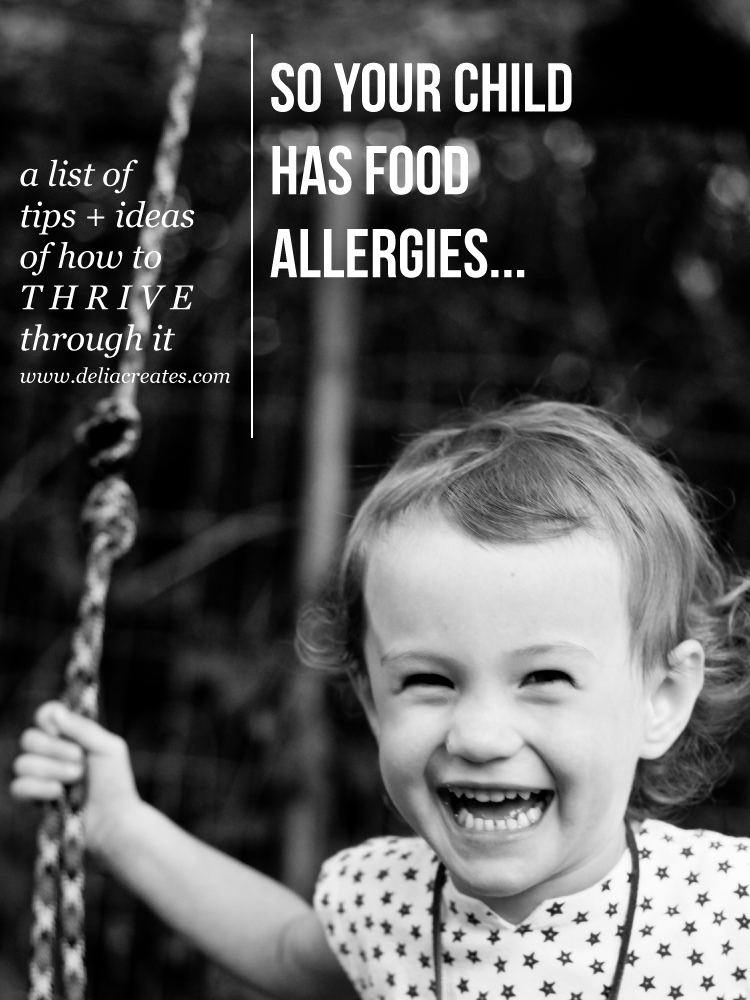 Warning: This list is quite long. I tried to make it thorough but as organized as possible.
Please note: All Amazon links are affiliate links. I did not choose them for that reason. I created my list beforehand and only added affiliate links that matched my list of items if they were available. I tried to link to case prices for the better deals but you can always click around to find single sized items.
1. General rules about food to keep in mind:
a. Read labels ALWAYS, and make sure to read labels every time you buy! Sometimes brands change manufacturers which may change the ingredient list or possible cross contamination issues. I've sadly seen it happen several times. A food that is safe one week, may not be the next time you go to buy it.
b. Generic brands are usually not safe. This is not always the case, but in general, I have found that store brand foods often have cross contamination issues when name brand foods don't.
c. Baby food companies do not readily list possible allergens. Most food labels include major food allergens in bold at the end of an ingredient list. This is not true for most baby foods. You have to comb through the ingredient list carefully.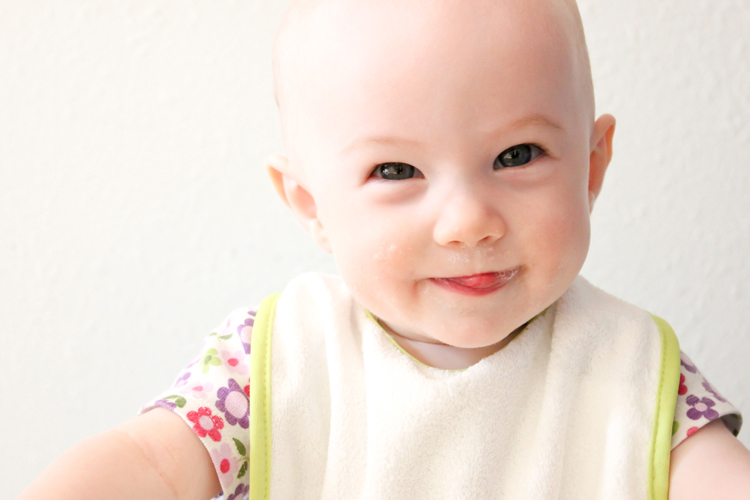 2. Our favorite food and ingredient substitutes.
As you consider this list, please keep in mind that we are peanut, dairy and egg free. We are not gluten free, soy free (anymore) or entirely tree nut free. We strive to eat healthfully but are not overly restrictive about junk food and we are not necessarily vegans, just dairy and egg free. We also do not live close to stores like Trader Joes or Whole Foods which may have some more great products not included in this list.
a. Sunflower butter instead of peanut butter: Made from sunflower seeds, this one tastes pretty close to peanut butter, if not better! I buy SunButter Natural Sunflower Seed Spread because it is made in a peanut free factory. Beware, not all of them are. It's costs about $7-8 for an 8 oz jar. If you buy it in bulk on Amazon, you can get it for cheaper.
Some almond butters also work, but I find that most brands are not as diligent about cross contamination, or the almond butter is often drier and less flavorful to younger palettes. Barney Butter Smooth Almond Butter is a great exception. It's amazingly delicious and peanut free, but sometimes harder to source and it's more expensive than the other already fairly pricier alternatives. Did I mention that food allergies can get expensive? (Hang in there!)
Costco has an almond butter that is safe and a great price. It tastes a little dry and unsweetened though, which my kids don't like as much. I just add extra honey or jam to their sandwiches to balance it out.
There is Wowbutter as well, which is made from soybeans. It tastes sweeter and is often less expensive. Sunflower seed butter is still our preferred sub though.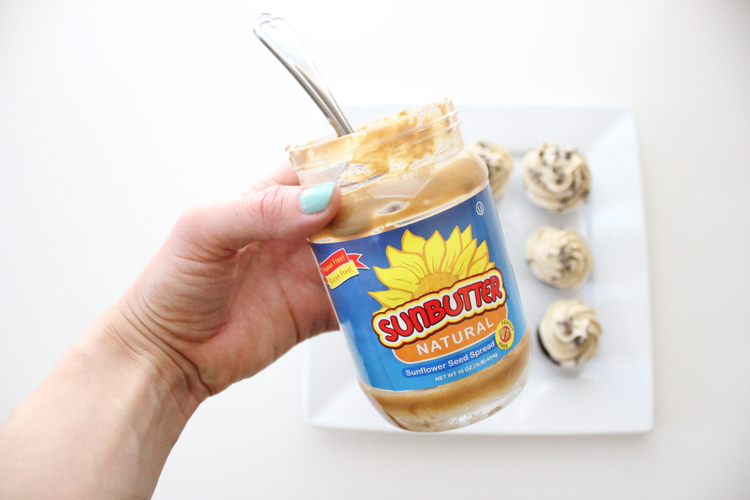 b. Earth Balance "butter" instead of dairy based butters and margarines: I think Earth Balance Natural Buttery Spread
 tastes the closest to the real stuff. They make a dairy free version, as well as a dairy free, Soy Free

plant based butter and they both taste about the same. The spread that comes in a plastic tub, is the easiest to find. I have found it at pretty much every grocery store I have been to on the west coast. The sticks are harder to find, but are much easier to use in cooking and baking. The spread works fine with baking as well though.
I have heard that some Fleischmann's margarine sticks are also dairy free. I have not yet been able to find them, but you can always order them on line as well.
c. Vegenaise instead of mayonnaise: Dairy and egg free (and of course peanut free), Follow Your Heart Original Vegenaise is amazing. It tastes a little tangier than regular mayonnaise, almost akin to miracle whip, but better in my opinion. It is a great way to make homemade, allergy friendly creamy salad dressings, and add a creamy element to any savory dish really. Edited to add: We love love Just Mayo and Best Food's Vegan Mayo. More alternatives are hitting the grocery store shelves and we love it!
d. Tofutti sour cream instead of sour cream: It has a unique tangy flavor that I personally don't love as a topping. My kids like it though, and it works great in recipes or baking.
e. Rice milk, coconut milk, almond milk instead of dairy milk: If your child has a dairy allergy, chances are, you'll get sucked into the plant based milk comparison research debates. My daughter has a peanut allergy, but coconut and almonds are okay for her, so she drinks all three. Rice milk is often highly fortified and has the most calories. Since she's three and petite, it's the milk we buy most often right now. Costco carries an amazing Kirkland brand organic brown rice milk at a really good case price. The expiration date is really long, so buying in bulk works out fine.
Edited to add: To say things have changed is an understatement. Costco no longer carries our favorite rice milk, but they DO carry an organic oat milk at a great price. About $10 for a case of 6 cartons. It's higher in calories and the taste is much better than any other alternative we've tried to date.
That's all I'm going to say about milk, because there is SO much literature on this. If you google it, you'll find a ton of information to help you make the best decision for your child.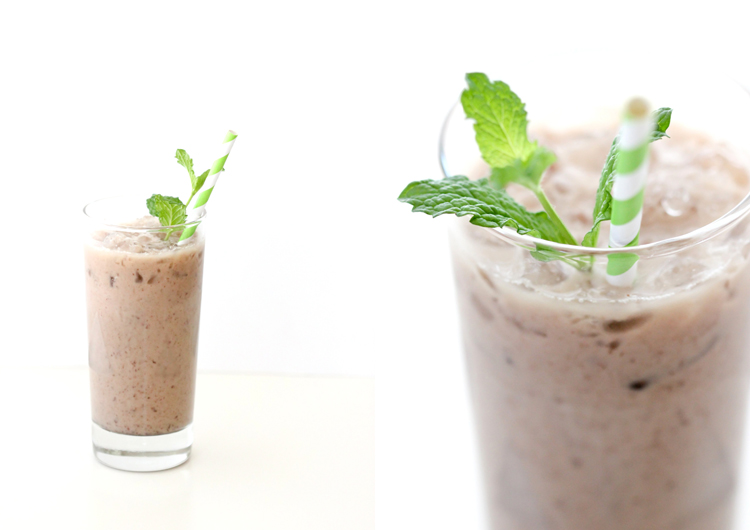 f. Dairy free cheese: This is debatable. Some people have successfully made the switch to dairy free cheese. I personally feel like it tastes like pencil erasers and it's annoyingly expensive.* Now…this is for nut free cheeses. I have heard vegan sites rave about nut based cheeses, but we have had to forgo them because of cross contamination issues.
We simply omit cheese from our recipes, and use spicy condiments like Sriracha, Tabasco, or red pepper flakes, to add more flavor to a dish (even our kids like it!); and then skip the notoriously cheesy dishes, like pizza and enchiladas, altogether.
*Edited to add: Times have changed since I first wrote this article. Dairy free cheese has made HUGE strides in flavor. We now really like Daiya cheese and Chao cheese. Cashew based cheeses are some of the best I've tried, but my daughter is unfortunately allergic to those.
g. Vegan chocolate instead of regular chocolate: We like the Enjoy Life Semi-Sweet Chocolate Chips for baking, snacking, and hot chocolate making. It's dairy, nut, soy, egg, and gluten free. You can get them as mini chips, regular chips, and mega chunks. Enjoy Life also makes other prepackaged baked goods, but I've never tried them.
Oh yes and Hershey's brand chocolate syrup and cocoa powder are also dairy free!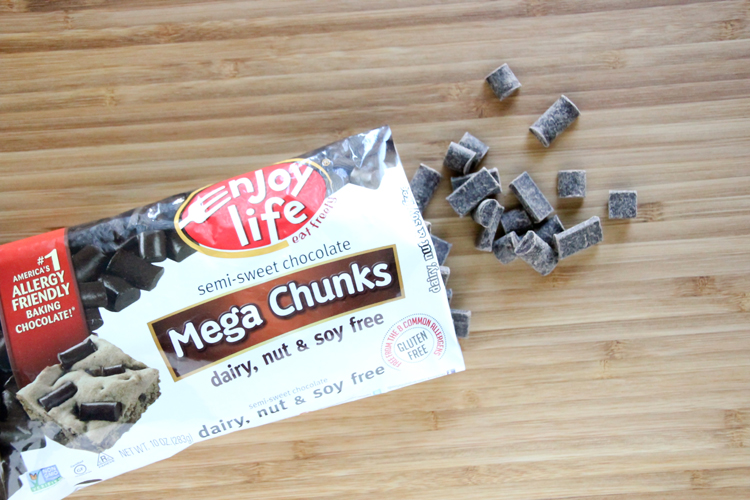 h. So Delicious ice cream instead of dairy ice cream: It's pricier than Ben and Jerry's but it is really yummy! If your child can tolerate coconut, So Delicious Ice Cream is the bomb. I even like it myself and I sadly struggle with the taste of most plant based milks. I have yet to meet a flavor of coconut milk based ice cream I don't like, but the mint chocolate chip is like eating a smooth, creamy, mounds bar…two thumbs up.
Edited to add: There are SO many more selections for dairy free ice creams. Some of them are even avocado based. They all taste pretty great! I have a post about them here: https://www.deliacreates.com/the-best-dairy-free-and-nut-free-ice-creams/.
i. So Delicious also makes yogurt. It's pretty good and the plain yogurt can replace sour cream in baking recipes (not as a topping).
j. Cake mix and frosting: If you are not a from-scratch kind of baker or need something quick in a pinch, most Pillsbury brand cake mixes and frostings are dairy, peanut, and egg free (but not soy free). Always read the label of course, but in the past two years, I haven't seen them change their ingredients or have cross contamination issues.
k. Premade roll dough: Pillsbury does it again. Pillsbury Original Crescent rolls are dairy free, egg free, and nut free too.
l. Oreos: Believe it or not, Oreos are dairy, egg, and peanut free! They now are our go to junk food treat. 😉
m. Corn or Brown Rice Pasta instead of Wheat Pasta: Most pastas don't actually contain egg, but they often have cross contamination issues with egg. I have found that corn or brown rice pasta is often made with stricter allergy friendly standards. Look in the gluten free aisle to find it. If you are shopping at a local grocery store, I find the corn pasta tastes best. I find most brown rice pastas to be too mushy, even when not over cooked. Costco, however, has a really great brown rice pasta brand, Goldbaum's, that does not get mushy and is actually tastier than regular pasta in my opinion.
n. Egg replacers: There are LOTS of ways to replace eggs. Cornstarch, flax seed, applesauce, bananas, vinegar and baking soda, tofu….etc. I have found THIS list most helpful.
Edited to add: There is also a new product called Just Egg that is made from chickpeas. It's a pretty convincing sub in things like French toast and crepes.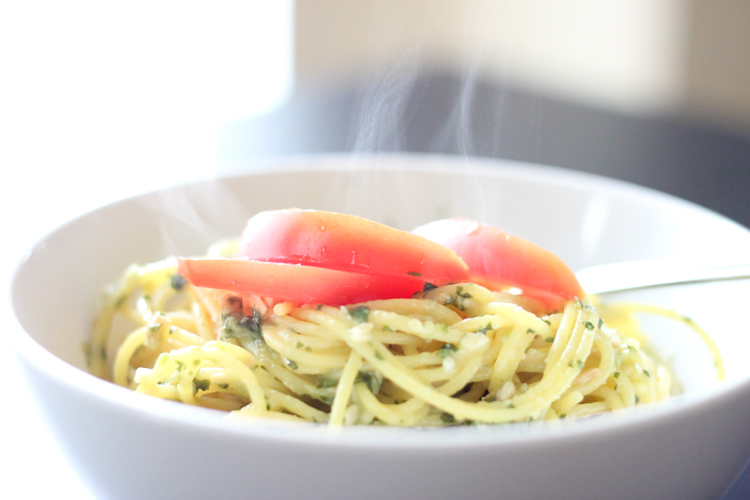 3. List of Bewares:
Of course, you should always, always, ALWAYS read ALL labels, every time because you just never know where allergens will pop up. Some foods that have surprised me and caused me to be extra cautious are:
a. Packaged meats – Many pepperoni brands and some sausage brands contain dairy.
b. Salt and vinegar – Salt and vinegar in anything prepackaged should be a red flag. Companies often use a sort of sour powdered milk to achieve the sour vinegar flavor and not actual vinegar. I have personally only found one company who doesn't do that and that's Pringles chips.
c. Bread – Bread often contains milk. If it doesn't, it almost always has cross contamination issues with dairy, egg, peanuts, and soy. Be vigilant about reading labels every. single. time too. Recently, our favorite "safe" bread switched manufacturers, and became suddenly unsafe in a matter of a week.
d. Apples – Believe it or not, but many apple farmers use a dairy product in the wax they use to spray on their apples. Our daughter had often "choked" and thrown up apples if we didn't peel them first. We just thought she had a sensitive gag reflex due to her age and maybe because she's thrown up so much due to allergies. We had no idea, that the peel would contain dairy! Luckily, you can use a fruit and vegetable wash or some cider vinegar and water to help wash it away, or peel the apples first.
e. Flax seed –  Milled flax seed is a great egg replacer in baking recipes but be careful of it's possible nut content. Bob's Red Mill is not a nut safe source for milled flax seed. The packaging says it may contain "tree nuts" but I am pretty sure that includes peanuts. My daughter can handle most tree nuts and is only allergic to peanuts, but she reacts to Bob's Red Mill Milled Flax seed.
f. Alternatives to Peanut Butter: Most alternatives to peanut butter are processed in factories with peanuts. It drives me, well, NUTS! ha. Seriously, you would think that most people who need to buy something other than peanut butter, have allergies. I wish companies would wise up to this for our benefit and theirs. Amirite!? I have never found an allergy safe brand in Walmart and most grocery stores. If the store has a health food section, you might have better luck. A health food store on the other hand is most likely a sure bet for allergy friendly nut butter alternatives.
g. Candy – Well this should be no surprise really, but I think it's worth mentioning anyway. Cross contamination issues are huge with candy, so labels are carefully vetted at our house. You also may find out some funny things about certain candies, like Nerds can contain eggs (?!) and the bunny shaped Peeps are made in a factory that processes milk but the bird shaped Peeps are not (at least this year). Go figure.
If there is no label we throw it out.
Bottom line with any food: When in doubt, throw it out. It's not worth risking your child's well being. 
4. Our favorite substitute recipes.
Over the past two years, our menu has evolved to include new, inherently allergy friendly recipes, but there are a few stand by dishes we prefer to adjust and substitute, rather than give up.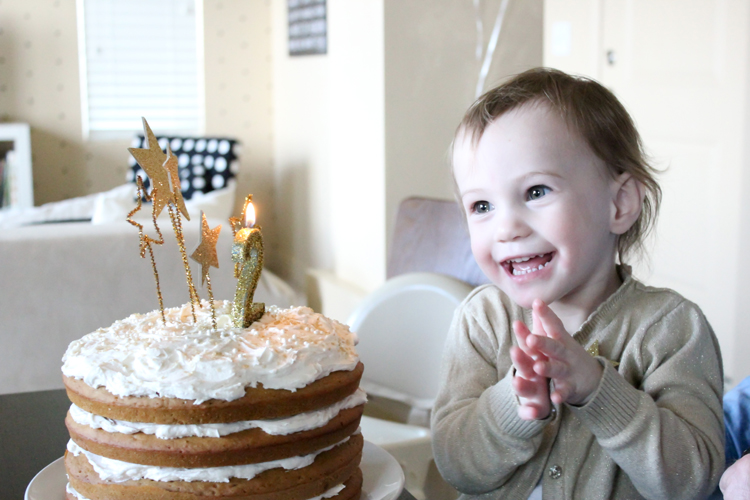 a. Dairy and Egg free cake and frosting – I have blogged about allergy friendly cake several times HERE, here, HERE, and here. There are recipes and/or links to recipes I used in each post.
b. Mashed potatoes – Instead of milk and butter, I use Earth Balance butter, and chicken broth or vegetable broth. The broth adds amazing flavor and helps the potatoes fluff up beautifully.
c. Pancakes – see recipes HERE and here. There are a lot of recipes out there if you just google dairy and egg free pancakes.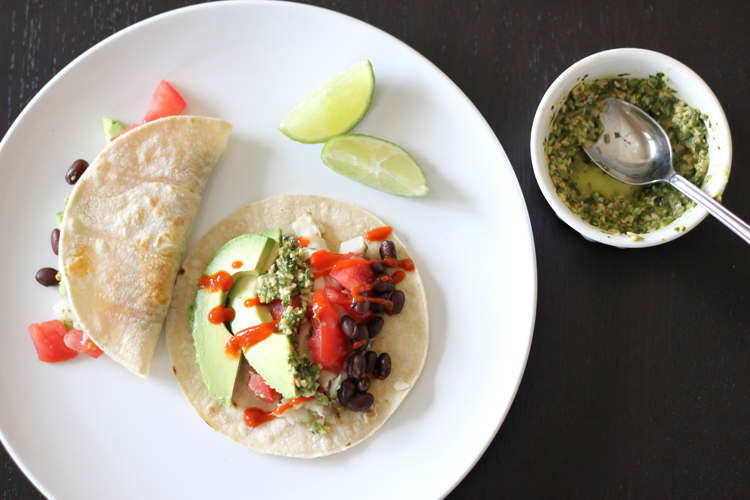 d. Tacos – We simply omit the cheese and sour cream, and rely on good homemade salsas, cilantro, onions, and chili sauces to add flavor. We have learned that this is actually how traditional Mexican food is eaten. It's delicious and a lot healthier! Super cheesy Mexican fare is actually a sign that it's been Americanized. So…there's that…if it helps you feel any better! (I know. I miss cheese too, but I honestly don't miss it in our tacos anymore.)
e. Bread – This Best Bread Ever, No Fail recipe I've blogged about here and here is so easy, so delicious and is allergy friendly (but not gluten free….so sorry!).
As I mentioned, bread is the hardest thing to buy at the store if you have allergies. We are not even gluten free, and there are currently only 2-3 safe sandwich bread choices available within a half mile radius of our home. Two of which haven't won any taste awards in our home if you know what I mean. If there is one product that has a cross contamination issue the most, I swear it's bread. It drives me batty. While I don't always have time to make homemade bread, as a working mom of three, it's nice to have a fall back when it's necessary.
I also use the Best Bread Ever recipe as a base for dinner rolls and cinnamon rolls.
f. Sugar cookies – I adapted our favorite family recipe HERE this past fall.
5. More recipe resources:
a. I love Bubble Girl Bakes. Her recipes are pretty much allergy proof. As a food allergy sufferer to 20+ food allergens herself, her site is a more than safe place to get recipes. Every one I have tried is delicious too! My daughter isn't allergic to gluten so I substitute regular flour in her recipes with great success. If you do have issues with gluten, she sells a flour mix that I hear bakes up like the real deal.
b. Oh She Glows is another great vegan blog. Vegan doesn't always equate with allergy friendly, but if you have to deal with an egg and dairy allergy, it's a good sign the recipe could be safe. Since most vegans are vegans by choice, and not necessity, always double check that the ingredient list is up to allergy standards.
c. Light cooking and vegan recipe books are great resources for delicious safe recipes since they often don't use eggs, cream, or cheese. Preparing low fat foods for a toddler isn't ideal, so I add in extra olive oil or Earth Balance butter, or Vegenaise to her servings when I feel a meal is too light for her needs. We also don't skimp on the meat and fish.
A reader once described it as being vegan + meat. I know…it sounds ironic, but it's a good way to describe our diet right now.
d. I have an Allergy Friendly Pinterest board for tried and true recipes we love and for new ones we want to try. Or search Pinterest for more boards. I know there are lots of them to choose from.
e. My allergy friendly recipes archive.…HERE.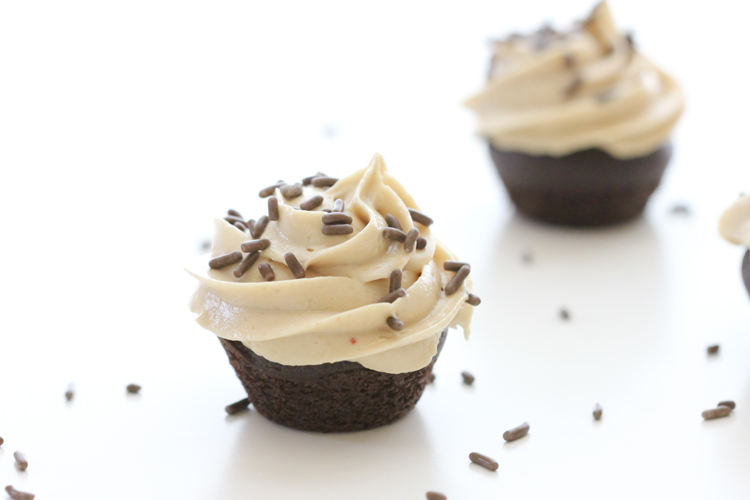 6. Join social media allergy support groups.
Not only does knowing that you're not alone in this, make living with food allergies much more bearable, you can also get the latest allergy friendly food and product announcements, recalls, warnings, etc. Stuff like…. this article about a current list of allergy friendly Easter candy or information about how to demystify food allergy tests.  And who knew that hand sanitizer could contain milk!?
I personally follow No Nuts Moms and Milk Allergy Mom and have found them to be great resources as well as helpful communities with which to find support.
7. Cleaners for contact allergic kids.
a. Soap and water.
If your child is contact allergic like mine, it might be encouraging to know that plain old soap and water is  the best way to clean up food allergens and residues. No need to bleach down everything. Soap will break down the proteins that hurt your child.
Soap and water is also the best way to clean hands. Oh, and don't forget faces! If someone plans on kissing your child, remind them to clean off their mouth first, if they have been eating harmful foods.
b. Wet wipes vs. hand sanitizer.
Hand sanitizers are not very effective in removing food proteins your child may be allergic to. Instead, carry baby wipes or wet wipes to "wash" hands when you can't get to a sink. I also like to keep them on hand for cleaning surfaces on the go, like cart handles and seats, airplane arm rests, restaurant tables, etc.
c. Oh and a quick mention about Sodee Naturals soaps and lotions. If your allergy child also suffers from eczema like mine, this stuff is fantastic. It works just as well as Eucerin cream but without the chemicals, and it smells amazing. I actually found out about it from my blogger friend Shauna. Her mom makes the soaps and is the brains behind the business. This is NOT a sponsored mention. She just shared some of the lotion with me last year, as a friend, and I thought I should pass the info along to you, in case it helps you out too! I just wanted to be up front about how I came about Sodee's stuff, so you can trust I'm not trying to pull a fast one on you or anything. 😉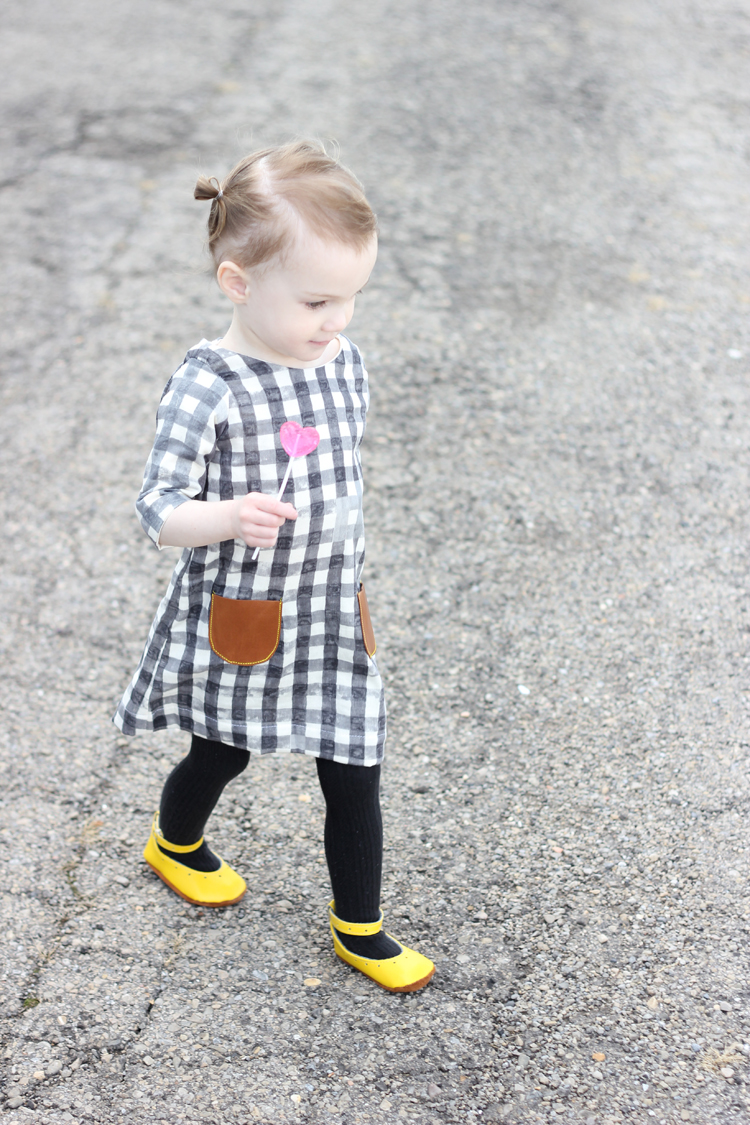 Okay!
I think that about covers it. If you have anything to add to the list, please comment! I will try to add to this list to keep it updated.
Please just keep in mind, that on the topic of something so potentially controversial as food and allergies, please be kind and open minded to diets of all lifestyles.
For more food allergy articles…
My first post about food allergies 
Trick or Treating with Food Allergies… tips and tricks
Parent's Guide to Flying with Food Allergies (an article I wrote for Babble)