UPDATE:

THIS PATTERN IS NOW AVAILABLE IN MY SHOP.

SEE THE RELEASE POST >>>HERE<<<.
Ahhhh! I'm so excited to share my women's pattern for The Sew What Club!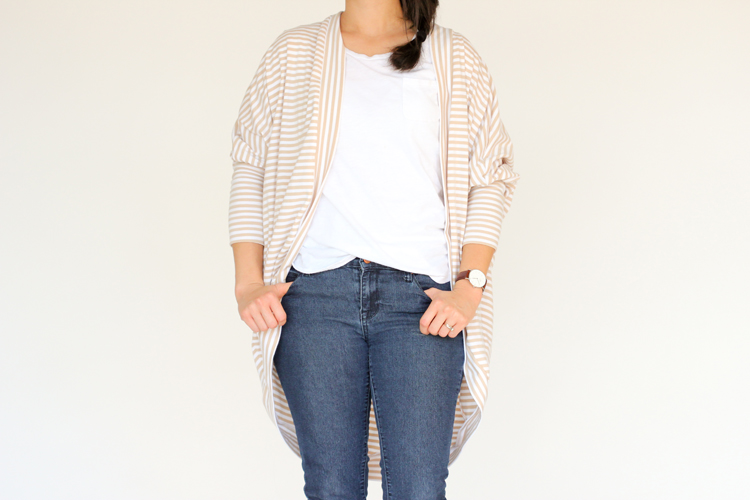 It's called the Carrie Cardigan and it's a comfy, over-sized, dolman sleeve, split cardigan.
It is sooo easy to sew and easy to wear.
It's a pattern for all sewers and all sizes from 0-20!
It comes in two lengths and has two sleeve versions, which you can mix and match however you like. It's also totally versatile in terms of material. Make it in a slinky sweater knit, a structured knit, or a fluid crepe de chine. It all works!
I even made it in flannel…which…I actually don't completely recommend. ha! Well, I offer it as an option with a caution. This cardigan looks best with at least some drape and flow, so a "sticky" flannel can be a little tricky in cardigan form. I ended up leaving off the neck binding to help things along, but it still doesn't look as slick when sewn with drapey fabric. But seriously…this beautiful plaid print. I couldn't pass it up.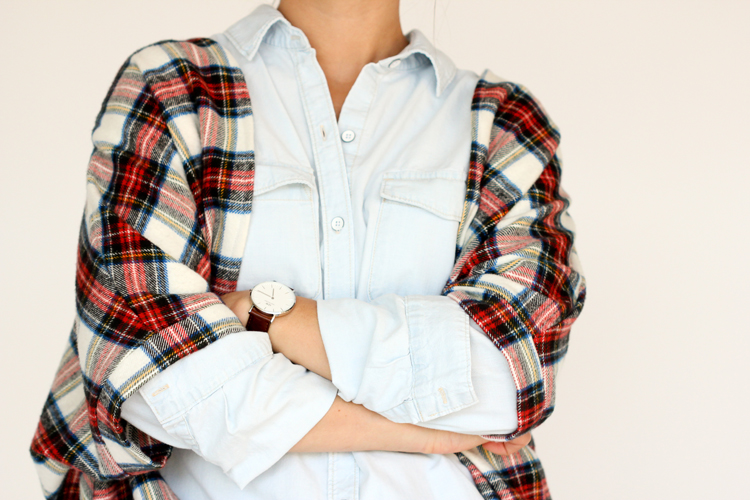 This is the short sleeve version, which really hits your arm at more of a half sleeve.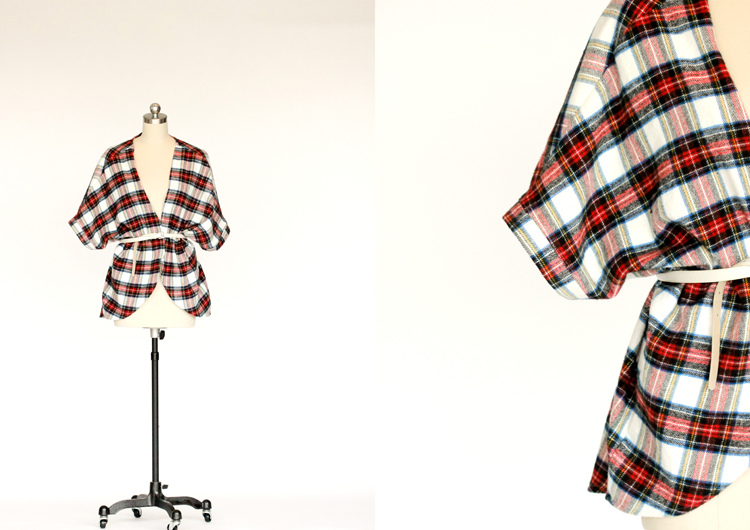 The long sleeve version is my fave, favorite. It's dolman sleeve portion gathers to fit an extra long sleeve cuff. It looks best when you push the sleeve cuff up a little bit, so that the rest of the gathered sleeve spills over it.
The lengths are hip length and mid thigh length-ish. I say "-ish" because it really depends on what size you sew up. Because this cardigan is over-sized, you can sew a size up or down to suit how flowy and long you want it.
I ended up sewing up a size, because I like it to be really squishy and drapey.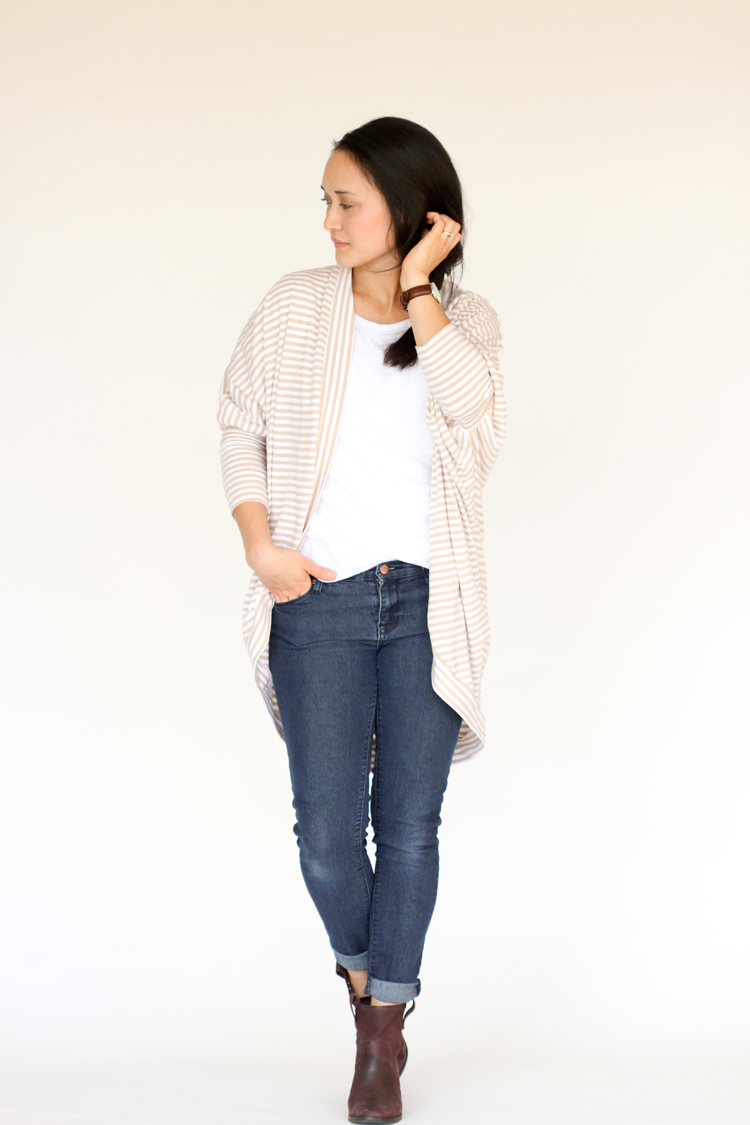 Speaking of picking your size, the masterminds at The Sew What Club stacked the pdf pattern, so you can choose your size before printing. Less wasted paper and not guessing which line is yours if you print in black and white! Ye-ah!
Also thanks to The Sew What Club, this pattern is only $6 right now! For a women's pattern….I know, right!? Just sign up for the Club subscription (for $6 per month) and get this pattern in your inbox! Easy as that. Then, you'll get a fresh, new women's pattern in your inbox each month after that. It's a really amazing deal!
BTW…You can ONLY get this pattern from The Sew What Club and it's only offered for the month of October, so you won't want to miss it!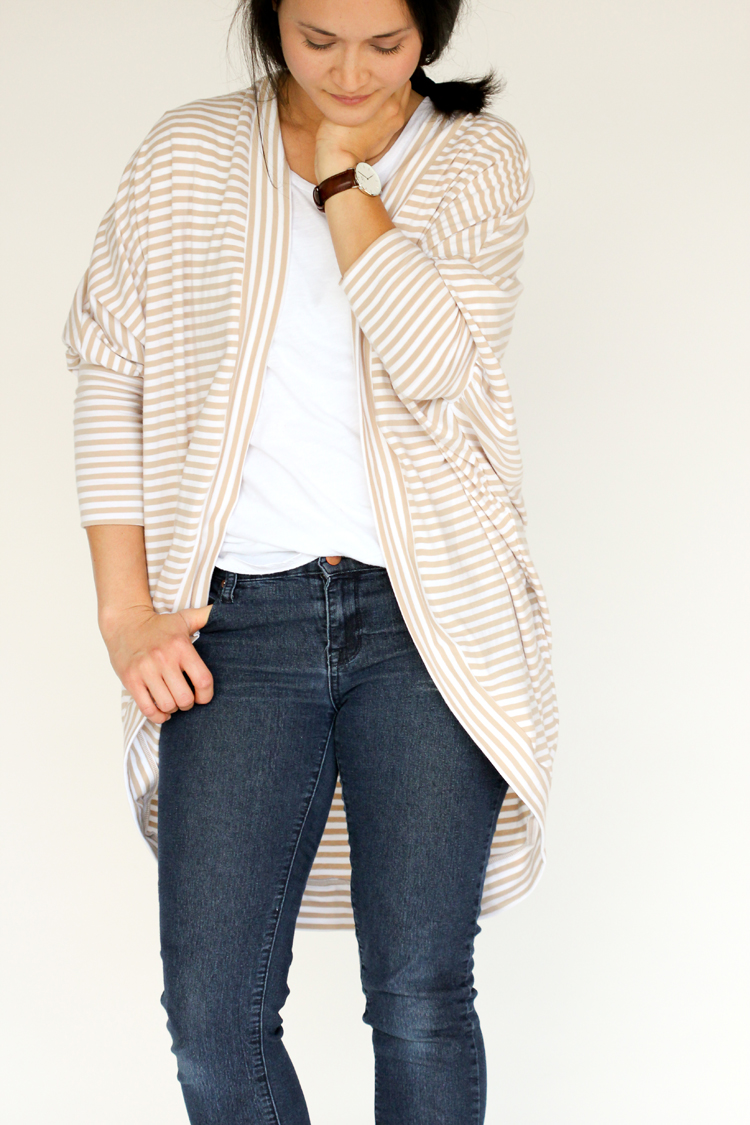 If you have questions about what The Sew What Club is, I have a whole intro post about it HERE. Or feel free to leave a comment on this post. I'll do my best to answer here.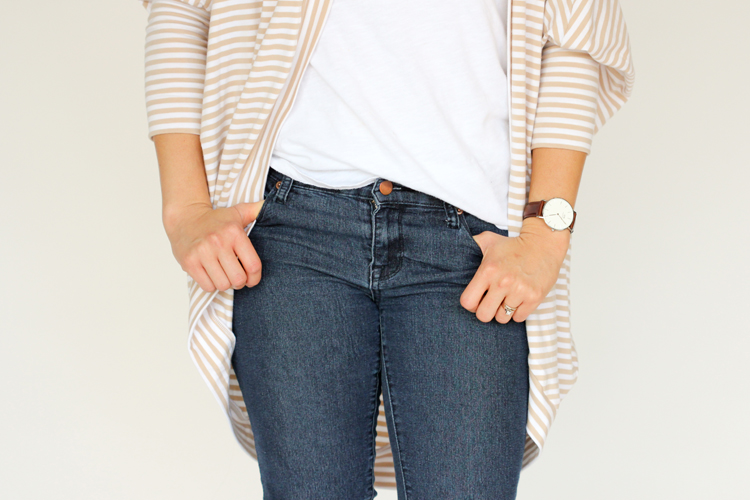 Happy Sewing!
Sources: Tan and White Striped Knit – Girl Charlee || Plaid Flannel – Jo-Ann
THIS PATTERN IS NOW AVAILABLE IN MY SHOP. SEE THE RELEASE POST >>>HERE<<<.