It's here! It's finally here!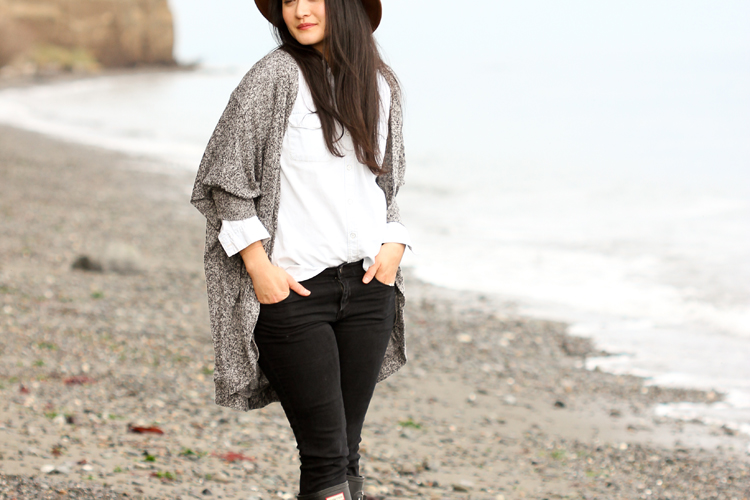 A year ago I released the Carrie Cardigan pattern for the Sew What Club, but I dragged my feet getting it together for re-release in my shop, because it's so much work to get it right.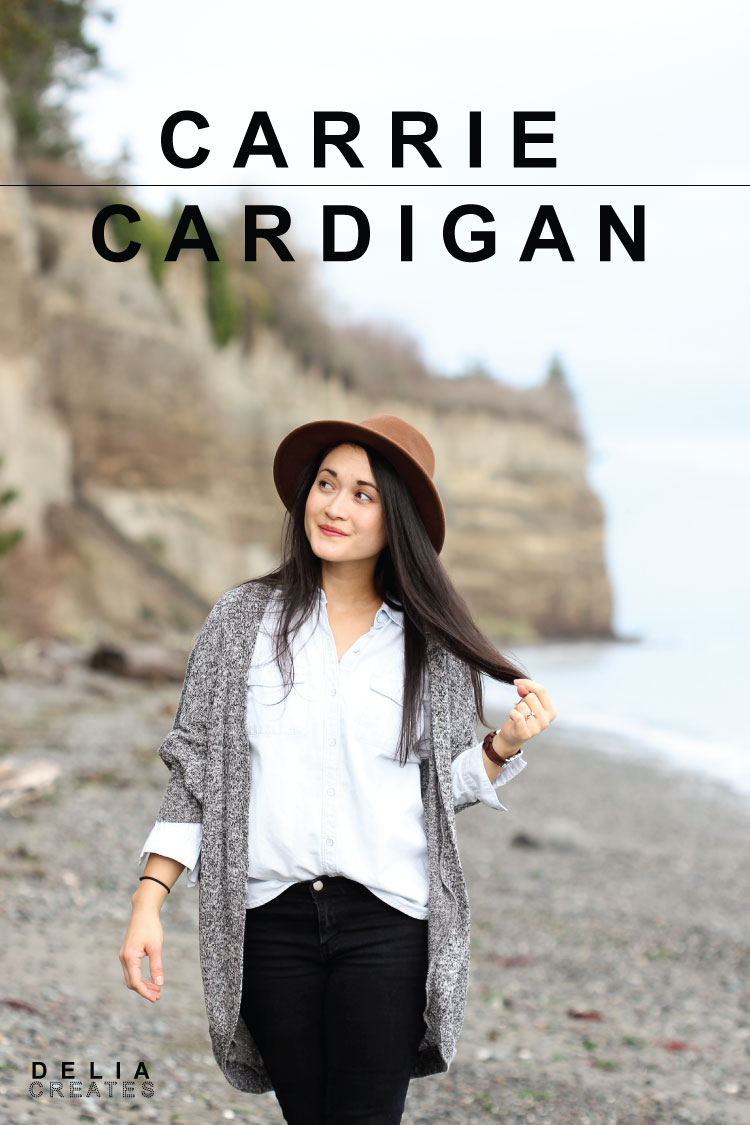 Thanks to amazing reader support, I found the energy to get it done. AND I whipped my shop into shape. Yay for productivity!
First, let's talk about the Carrie Cardigan.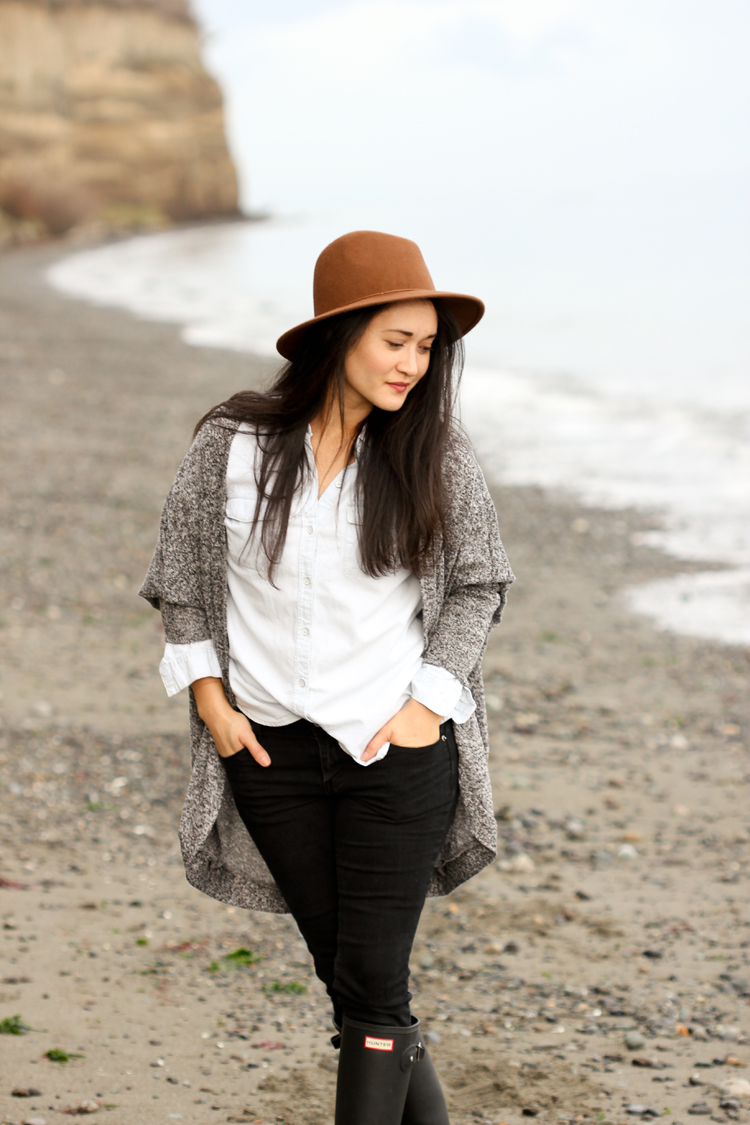 The Carrie Cardigan is a relaxed, split front cardigan with dolman style sleeves. It comes in two lengths and two sleeve options, so you can mix and match it into a version to suit your style.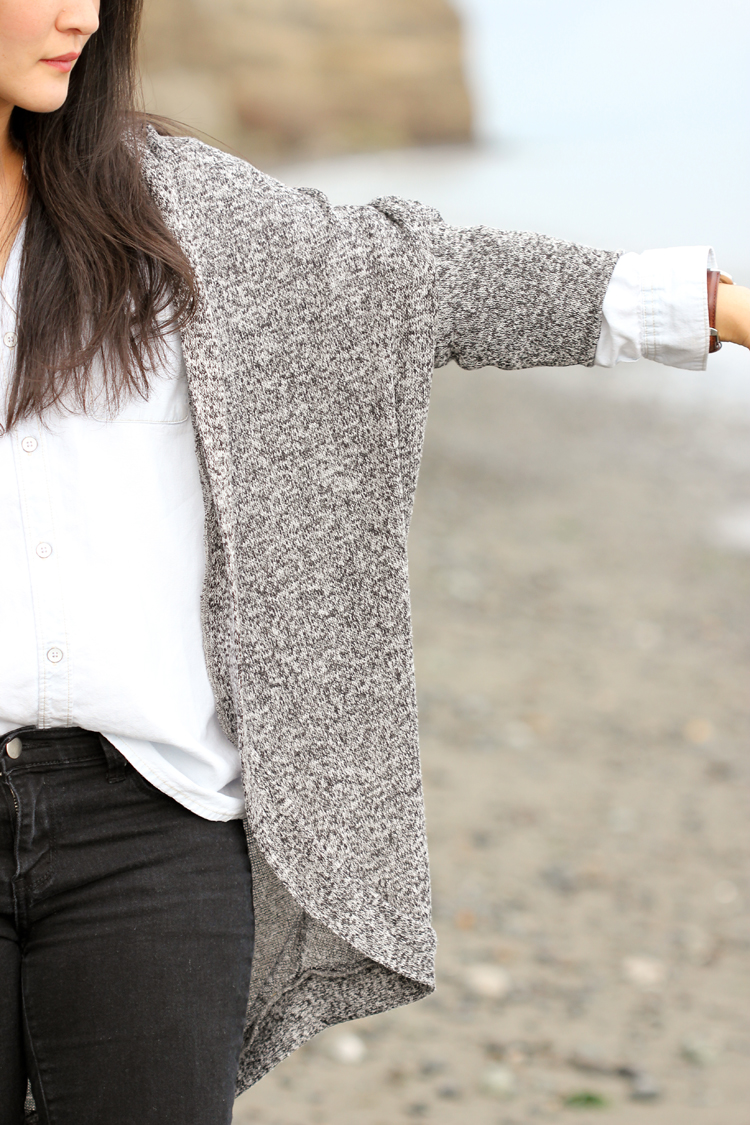 (Picture above shows sleeves pushed back, sleeve actually goes to wrist).
I personally prefer the long length and long sleeve, but a good chunk of my tester group sewed the short length. I'll share more of their posts and photos soon!
You can sew up the short sleeve version in a woven or a knit. Although, it's not really short for a short sleeve. It wears more like a half or 3/4 sleeve.
My fabric kept static clinging to this blouse, but you get the idea. 😉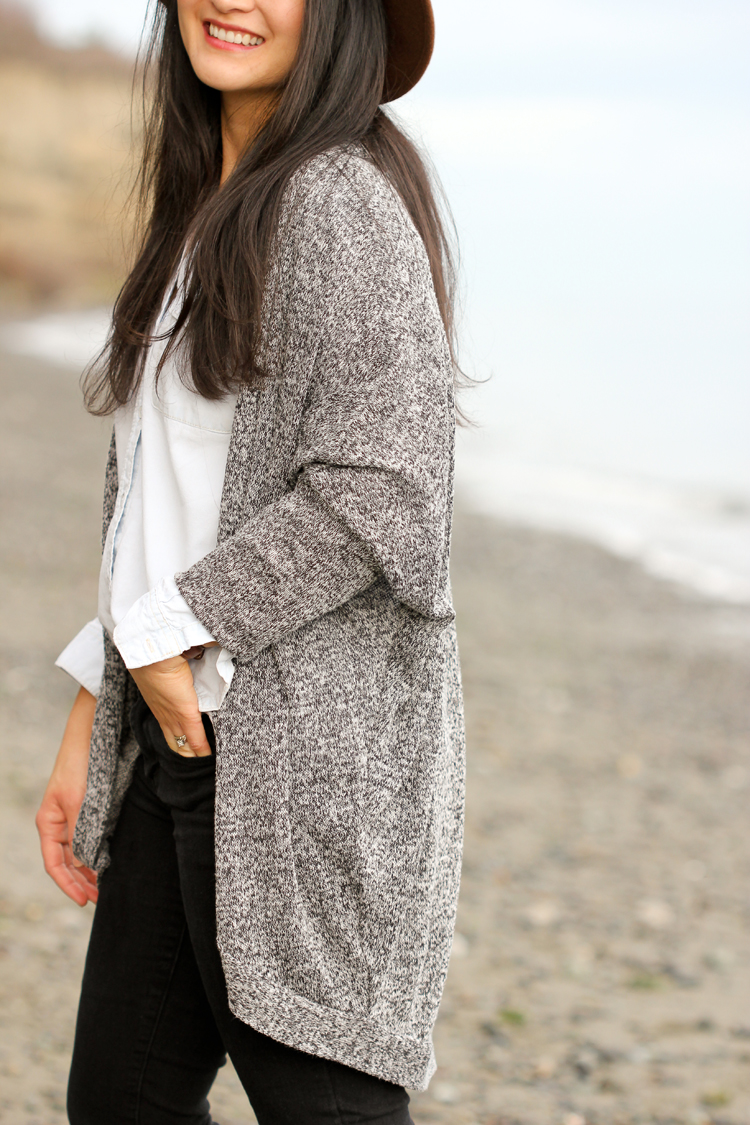 The long sleeve version needs knit, the more drape-y, the better.
I got all of my sweater knits from fabric.com. Here are my affiliate links for each:
Grey and Black Marled Sweater Knit
To buy the pattern, it's only $8.50 and you can get it in my brand new SHOP!
It feels good to link to that…finally. 🙂
The great thing about the new shop is that you get to create an account. That allows you to access your pattern anytime, anywhere. Download or view any pattern you have purchased here as many times as you need. It's all right there.
There is also a download link on the order confirmation page AND another link that gets sent to you via email (but you might need to check your spam box). Basically, the new shop makes your patterns even easier to access, which is a great thing!
You have to pay through Paypal, but you don't have to have an account and you can pay by card through the Paypal method if you'd rather do that.
All good things. All good things. 🙂
I hope you like the easy sewing and easy wearing Carrie Cardigan.
Happy sewing my friends!