Anyone else riding the late train in the holiday card department?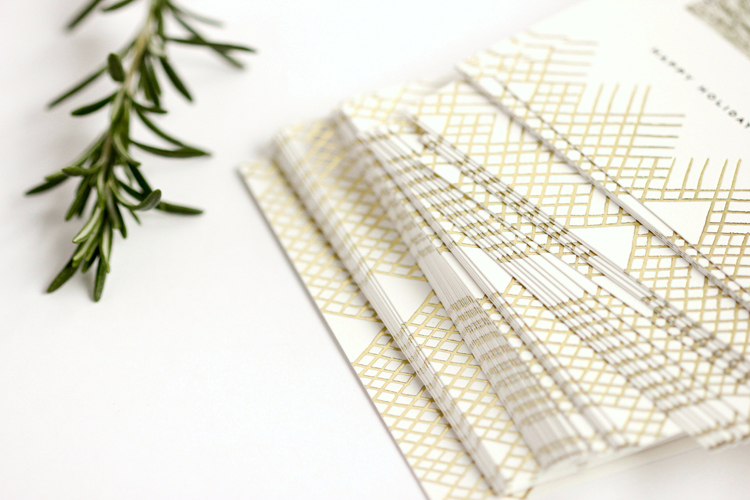 Well, hop on! 😉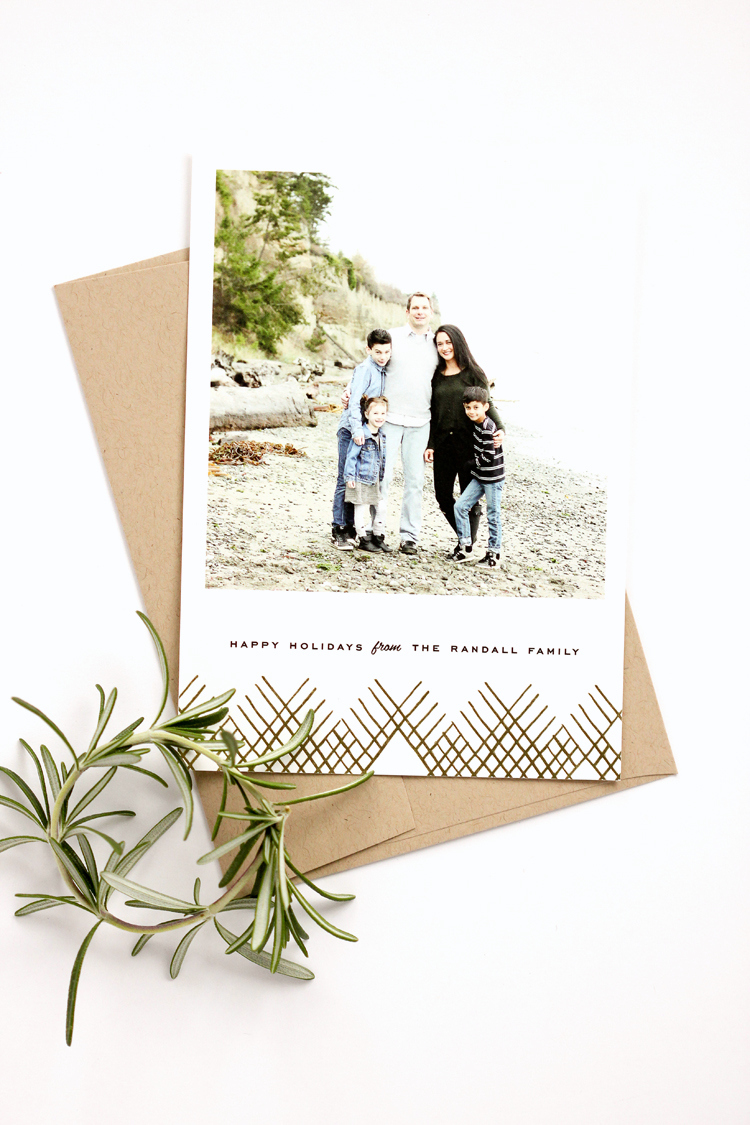 (pssst…for the giveaway scroll to the end)
In the last few years I have been way more on top of things, making cute little banners out of our pictures and everything.
This year has been more of a slide by the seat of our pants into the holiday season, and barely squeezing Christmas cards in as we zip through December in what feels like hyper speed. (deep breath) Who's with me!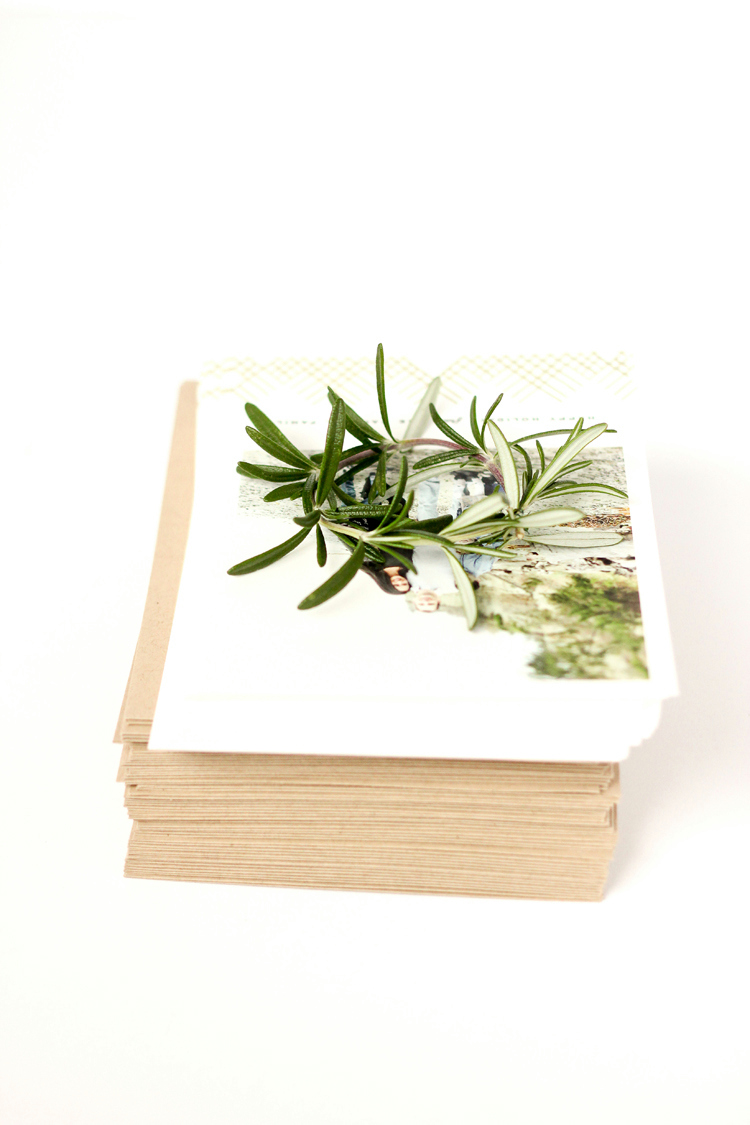 Thanks to Minted (affiliate link) we got our cards and letters done lickety-split. I even had time to still add some fancy schmancy-ness to our cards in the form of these little rosemary wreaths.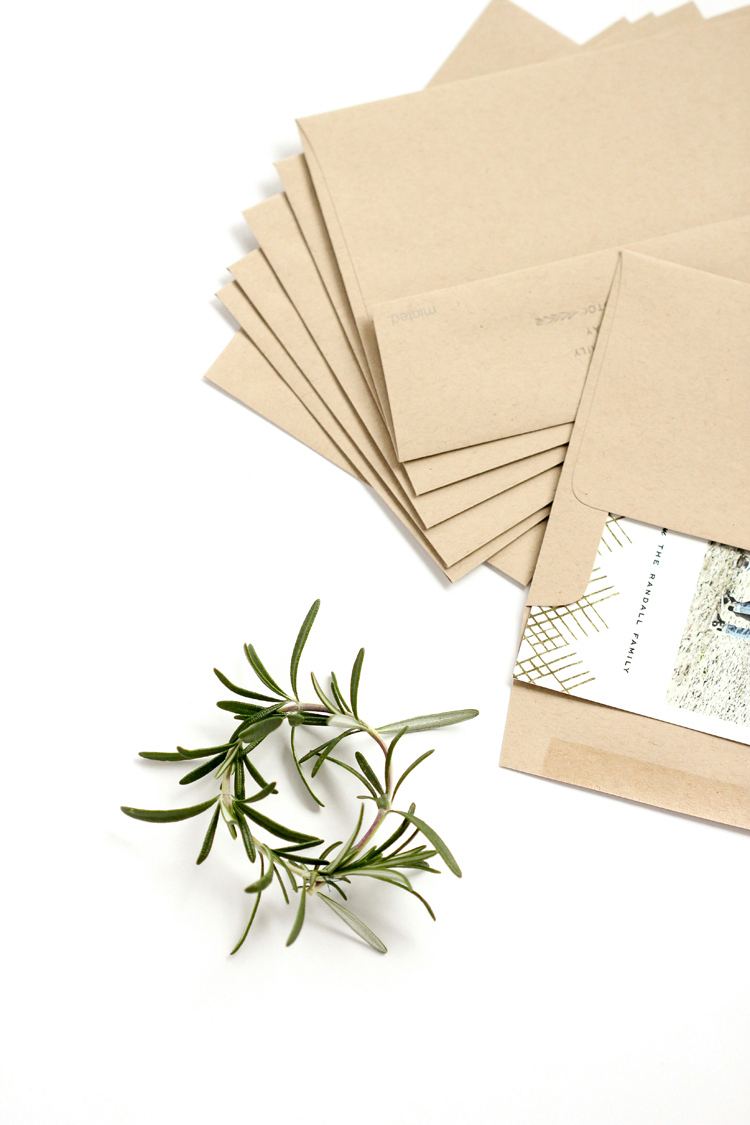 We planted three rosemary bushes in our yard which have thankfully survived the winter so far. So, I pruned them back and used the clippings to make festive mini wreaths.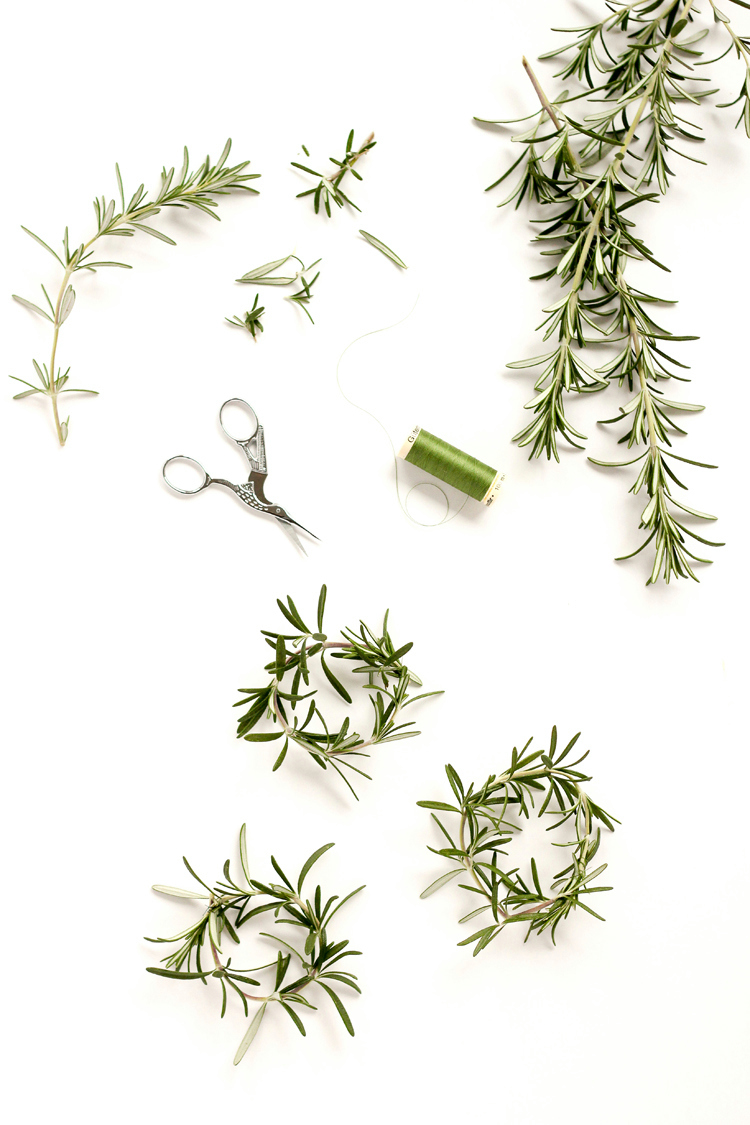 I simply bent the branches into a circle, overlapped the ends, and knotted some green thread around it.
TIP: Choose tender branches. If you choose woodier, older branches they may be too bumpy in the envelope causing you to have to pay for more postage.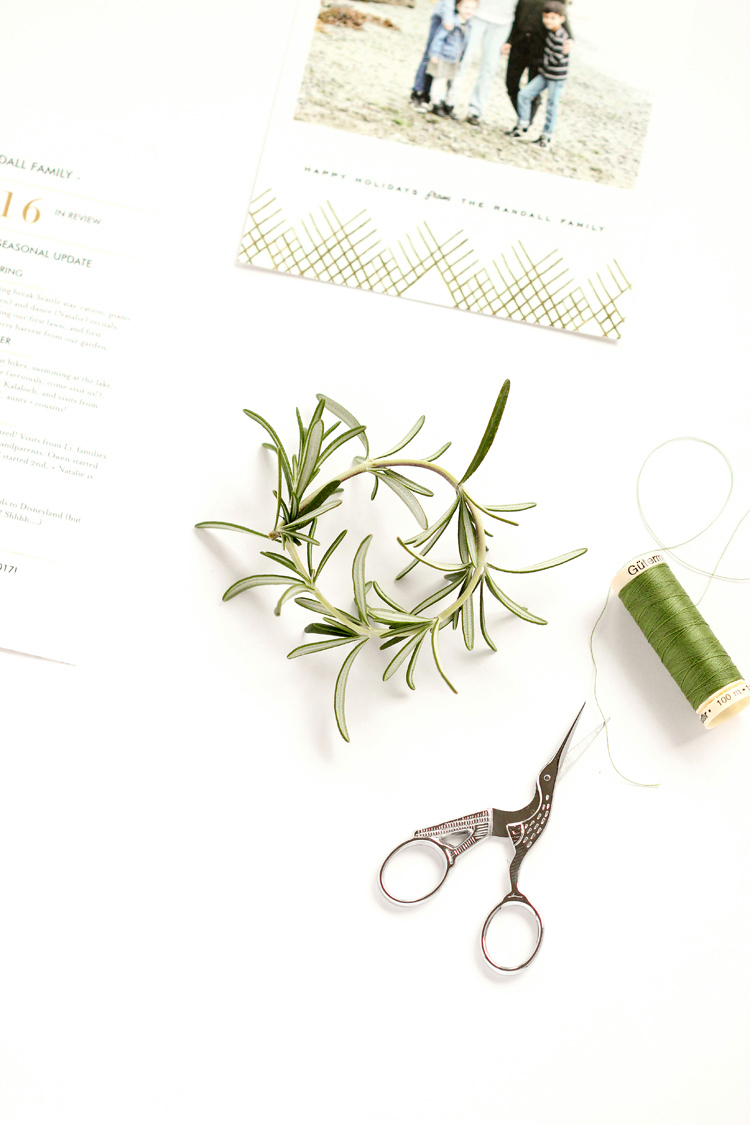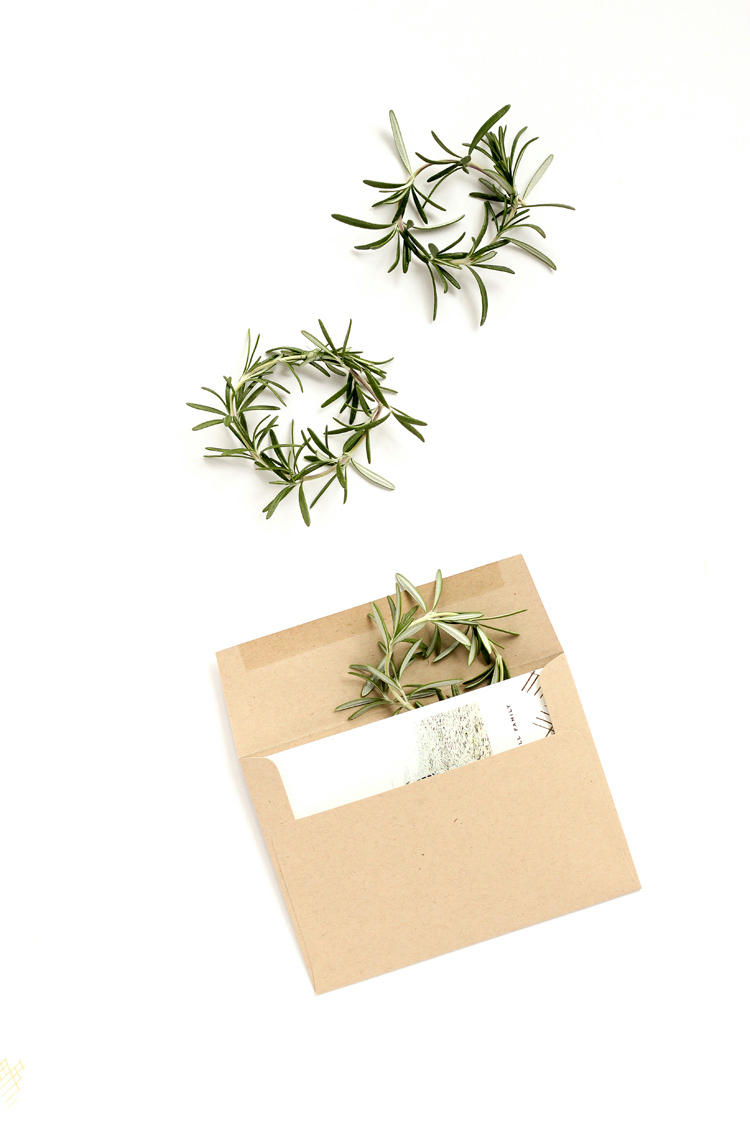 The jury is still out on whether all the leaves will stay on the wreaths after a trip through the mail and some of the cards will just be getting a sprig (mini tree? ha!) because I ran out of the long tender branches. Either way, they'll open their card to the fresh, aromatic smell of our garden!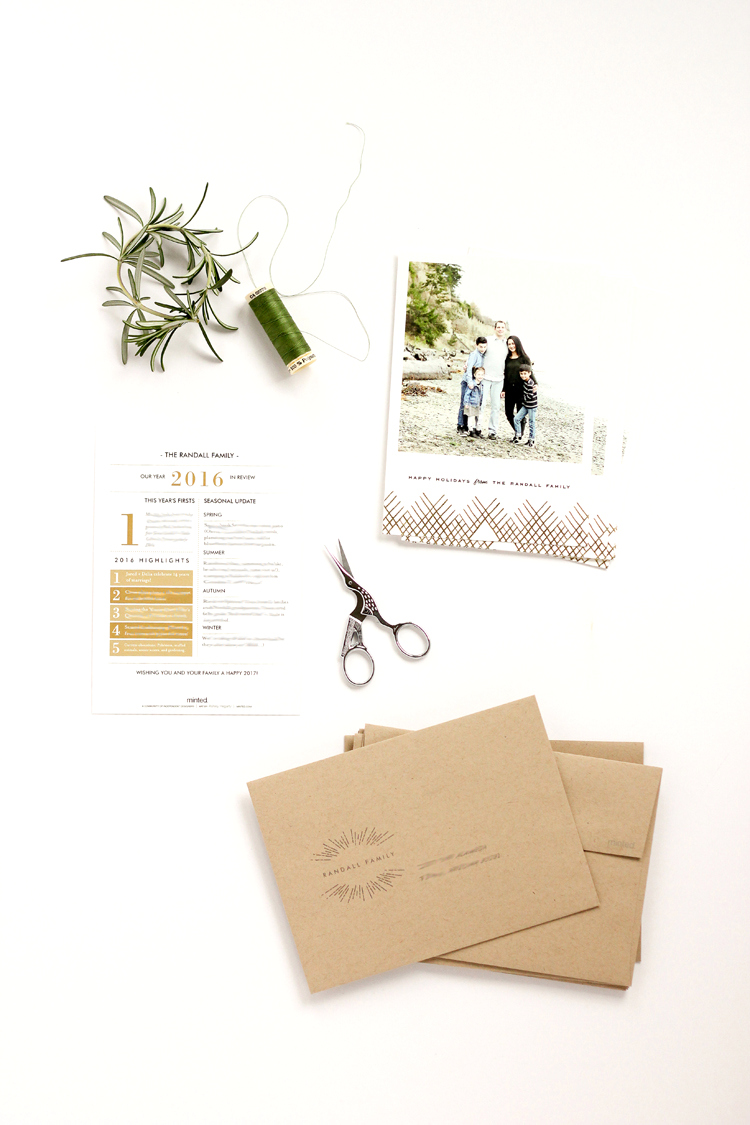 Since the garden comes up, I think four times in our letter (ha!), adding some clippings from it feels perfectly sentimental and appropriate.
Speaking of our letter…it's one of the backing options Minted offers. Isn't it cute? It keeps things concise and fun.
Other Minted services we used that helped streamline the process:
Find it fast service – Upload your picture and see it in multiple cards at once. This saves a ton of time.
Address service –  Since I had already entered in most of our addresses last year and no one has moved (we hope!), all I had to do is choose to print the same address book again. It makes mailing cards 10x easier and faster! There are some really pretty options too! This sunburst design wasn't the one that came with my card design, but I felt like it coordinated enough and it looked so unique, so I chose it instead.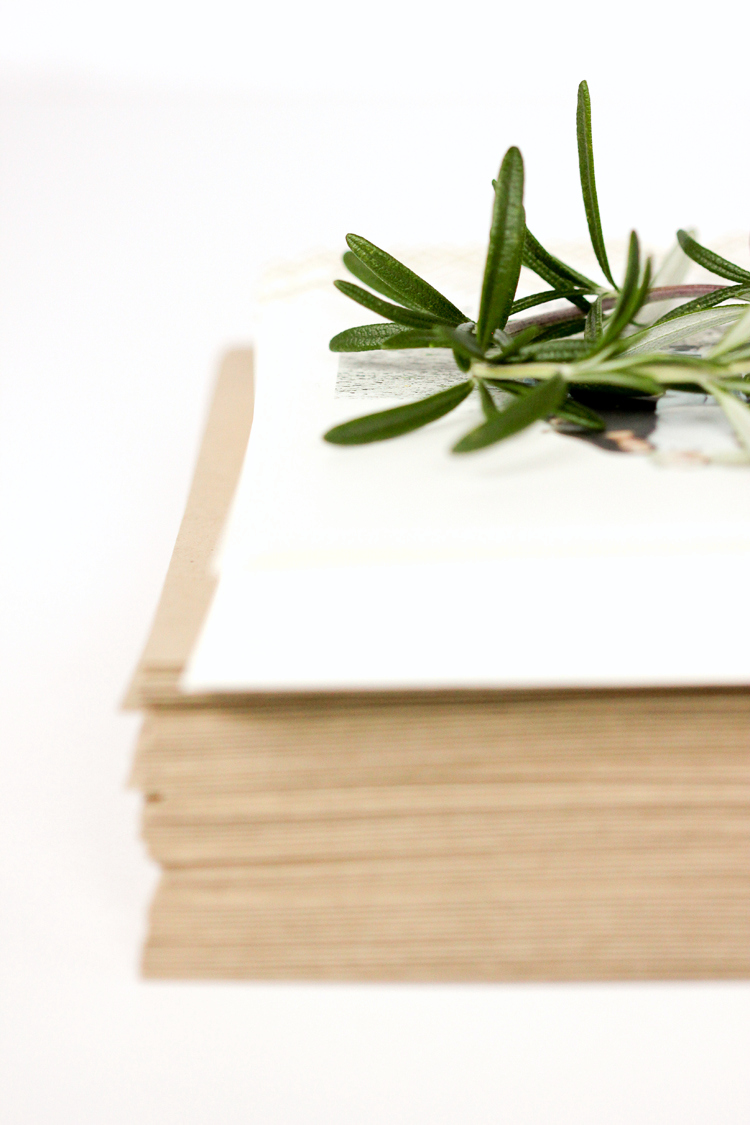 They have some good promotions that end TODAY (yikes!). Here's a link that shows all their current codes and shipping deadlines.
If the holiday card giving ship has sailed for you, check out Minted's beautiful gifts. I love their personalized map art and their napkin sets are gorgeous! They're great gifts for that person who seems to already have "everything."
To pump up your holiday giving, Minted is generously giving away $100 to three readers!
Click >>>HERE<<< to enter!
NOTE: The giveaway page says $125 for two readers, but that information is incorrect. I can't change the wording without losing any entries. Just know that there will be three winners for $100 each. 🙂
Disclaimer: This post was created in partnership with Minted. All links to Minted are affiliate links which means I get a percentage of any sales made using the links, but does not alter your buying experience.