I figure, if you're going to send a Christmas card, why not send it with a bang!….
or as bunting, as the case may be.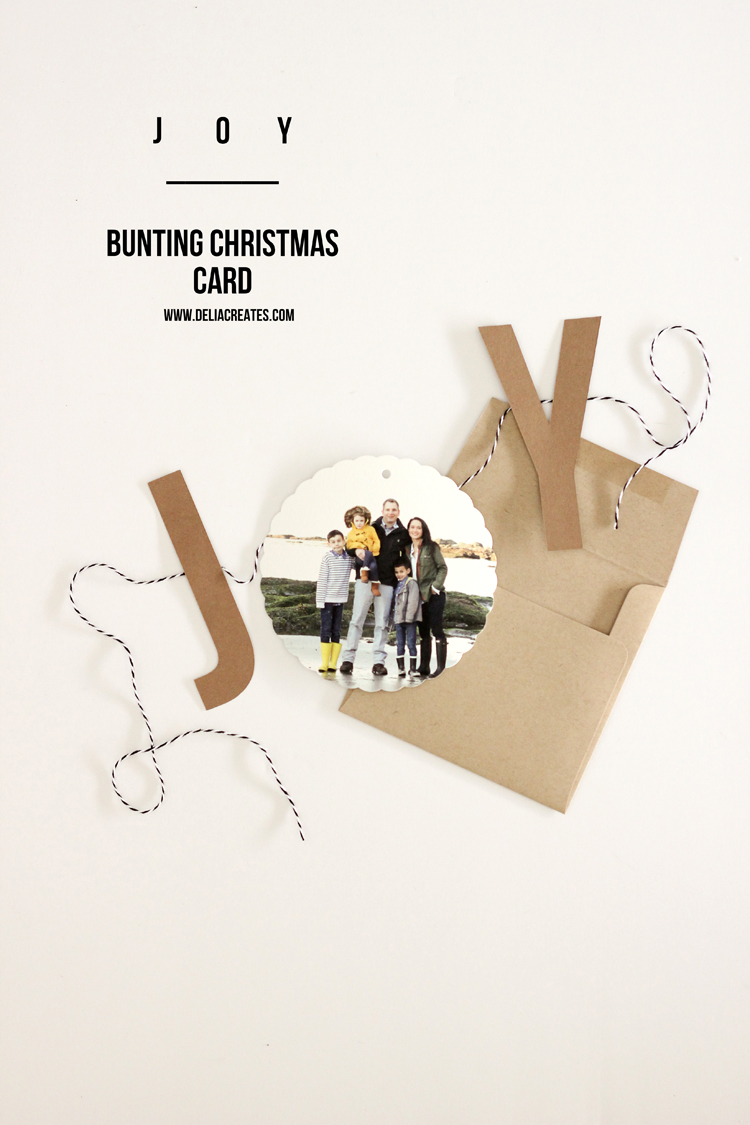 This picture may look familiar from last week's Stitch Fix review post. It's best one of just three winner shots we got from our family photo shoot. The irony of Natalie's grumpy face amidst this "joy" bunting is not lost on me. Ha! If it makes people chuckle, well then, mission accomplished! 😉
I actually made a similar bunting card last year, but this year's design requires much less cutting. Phew!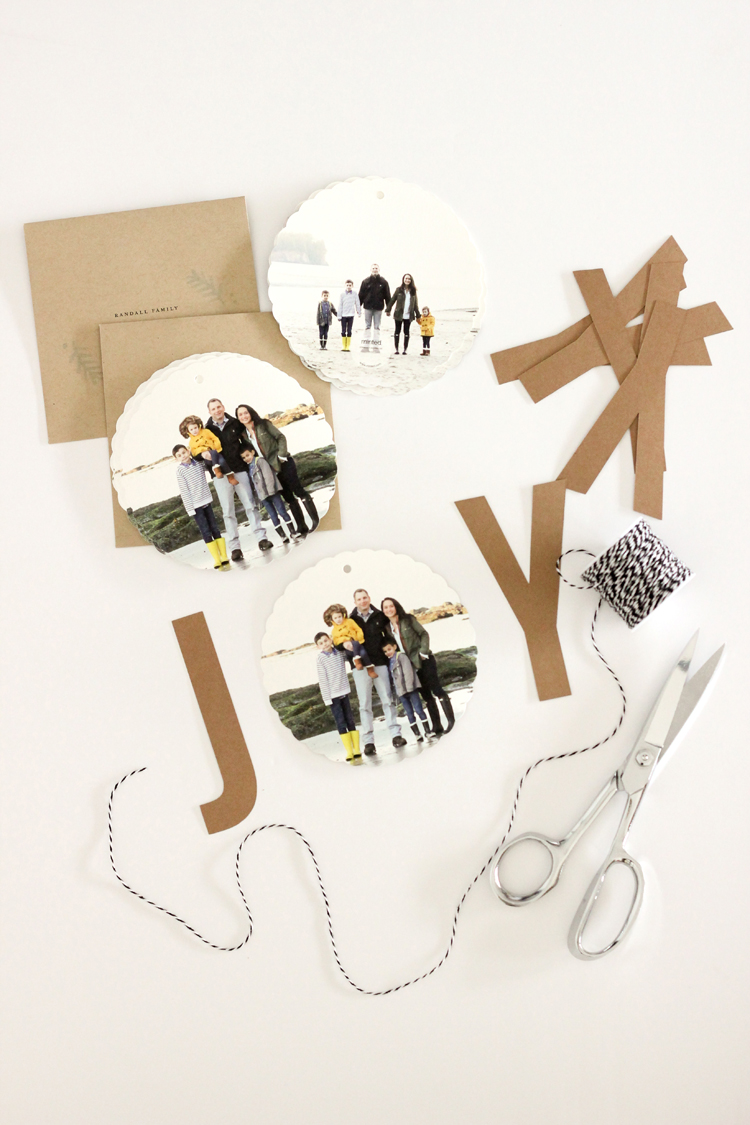 To create this "JOY" bunting, the first thing I did was print up some round ornament cards from Minted. Any of their ornament designs would work great. I liked the basic "big picture" one the best, but I also tried a pre-designed card just for fun. (Note: This post contains affiliate links)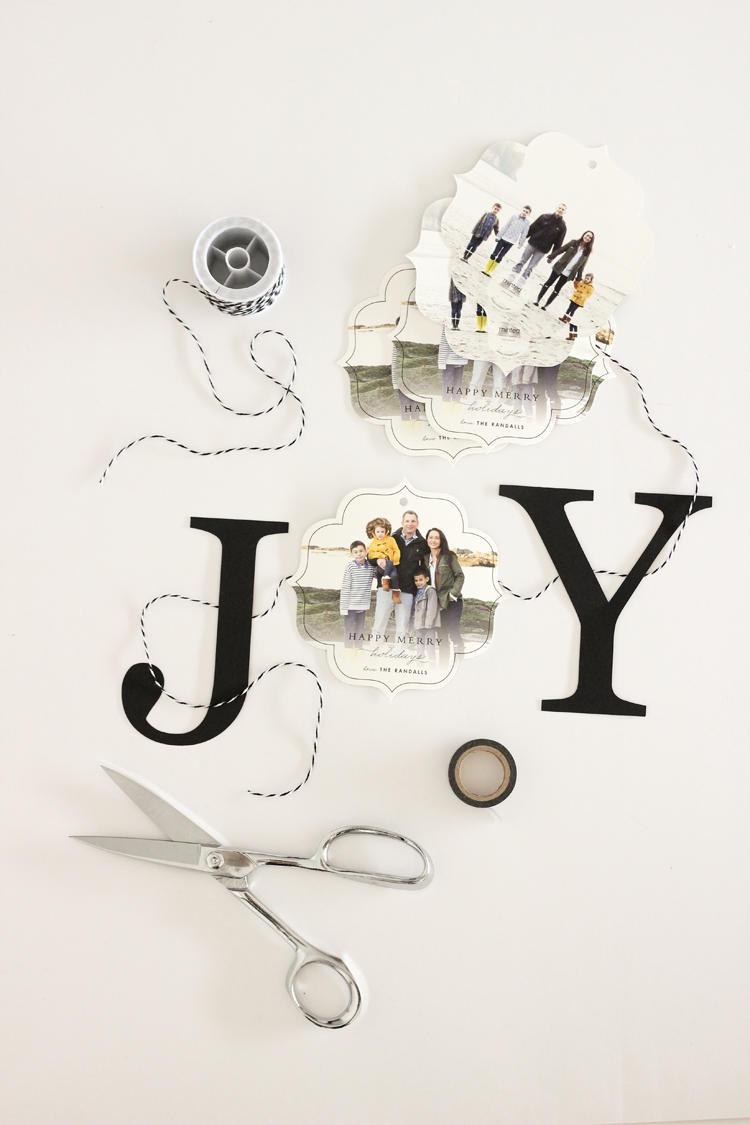 TIP: When designing your card, your preview photo will probably look blurry. Until you get your digital proof or the actual cards (if you skip the proof step), your photo will not look crisp and clear on screen. Just make sure you upload a nice big file, and you should be fine.
Then I cut some J's and Y's out of card stock with my cutting machine.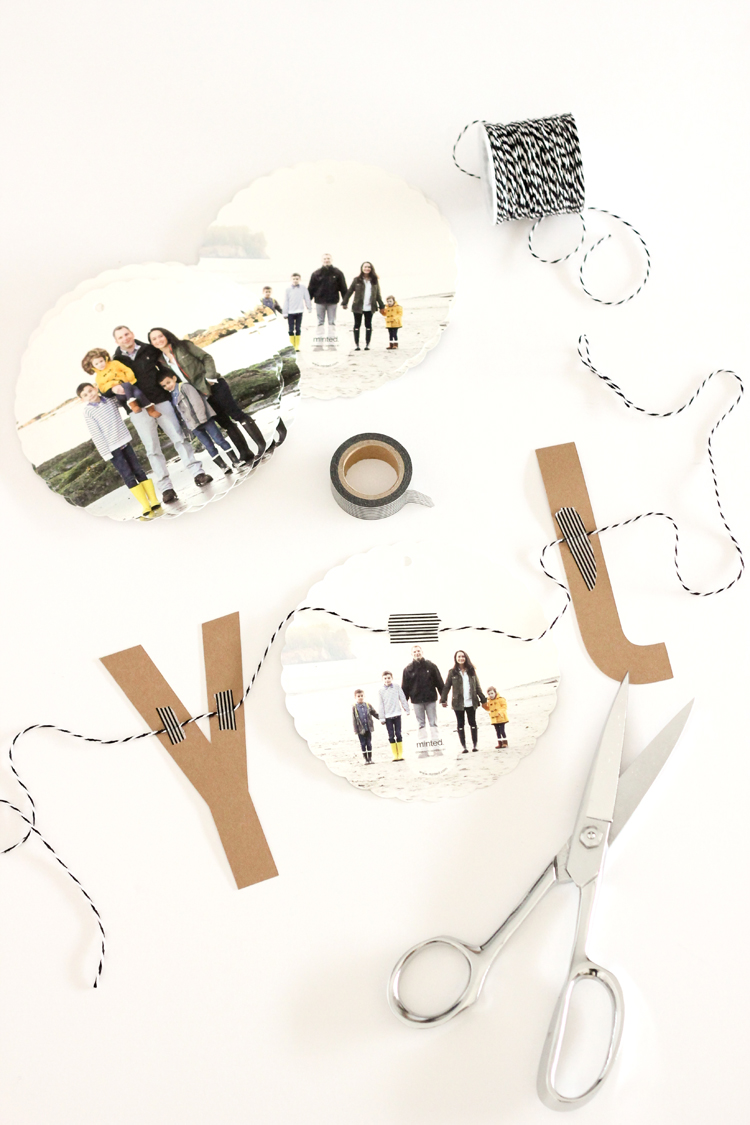 I added some baker's twine and washi tape (it doesn't damage the photo if recipients want to save it for later) and that's it! Pretty simple, and lots of fun!
TIP: The bunting hangs better if your tape your twine just slightly above the center line, closer to the top of the picture and letters.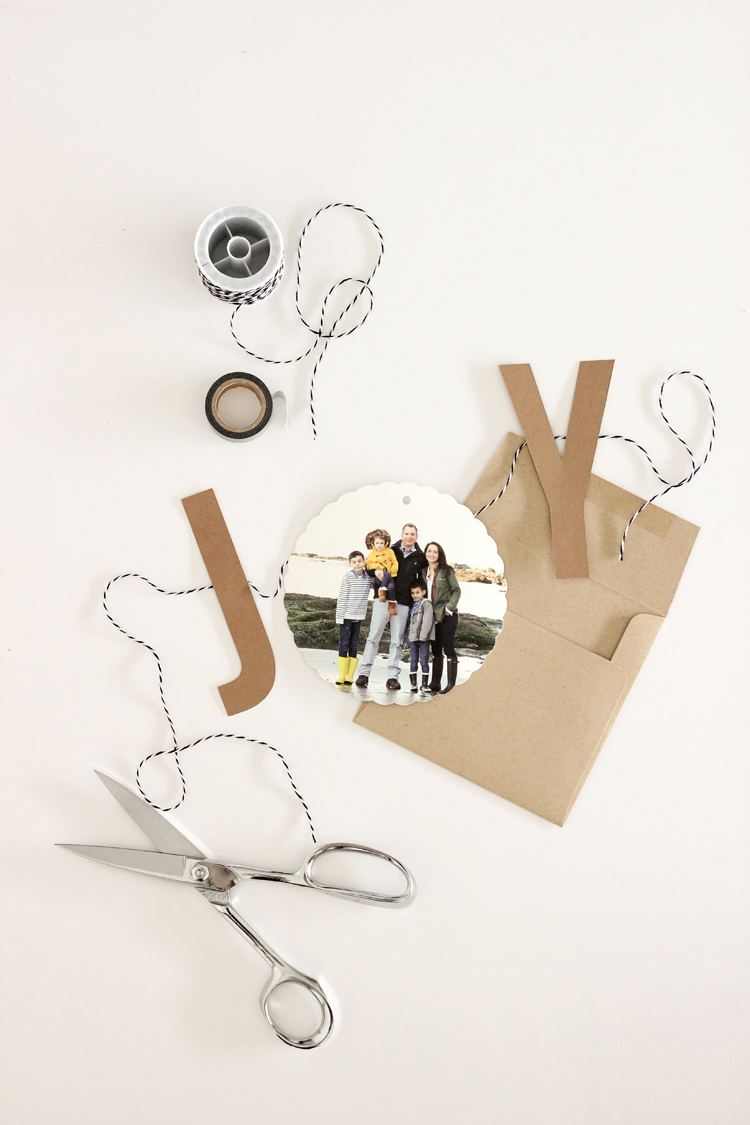 Oh hey and here's proof that this cute little stinker can smile. 😉
Since I knew I would be adding a few steps for the bunting DIY, I decided to save myself the trouble of addressing the envelopes. Minted has a convenient address printing service with lots of really cute font and design options to choose from. I chose this delicate water color painted leaf pattern. Isn't it preeeetty!? I love it. (addresses have been blurred)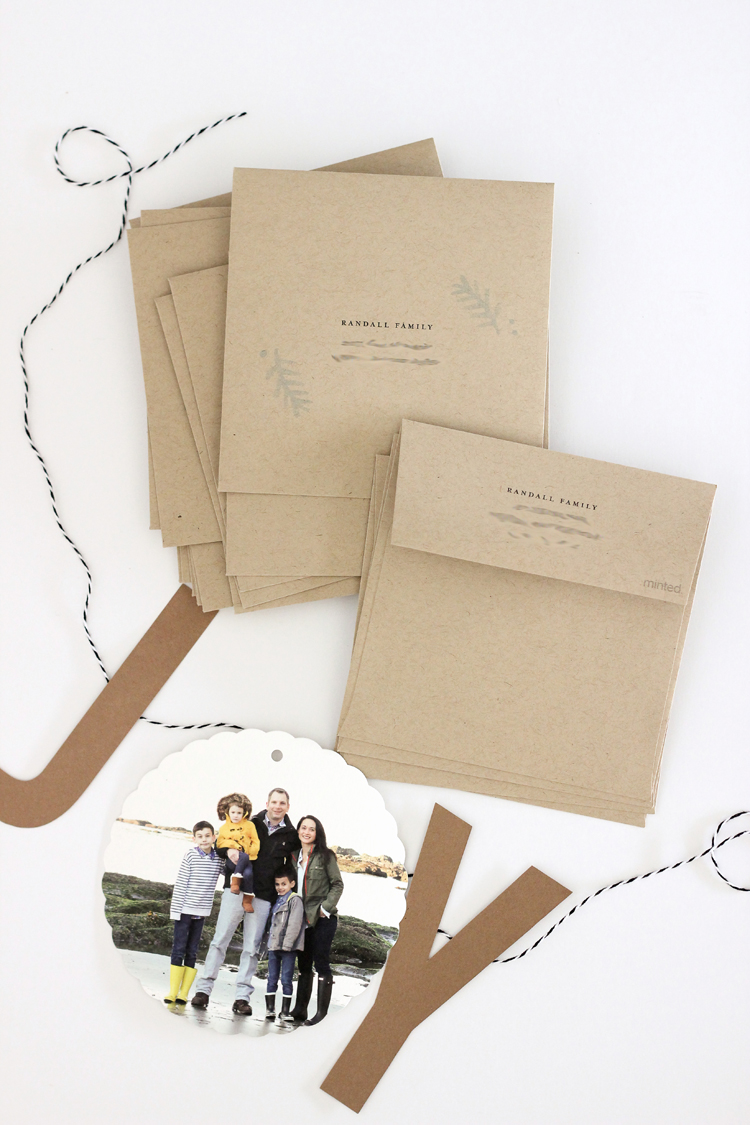 Disclaimer: This post is sponsored by Stitch Fix and Minted. All opinions and content are genuinely my own. Thank you for supporting the brands who support this site!