There is something just so pretty about citrus to me.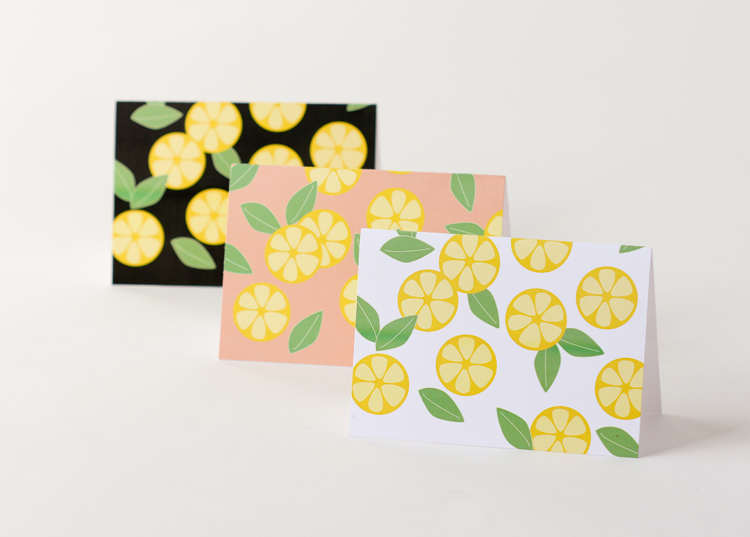 It's so fresh, bright and cheery…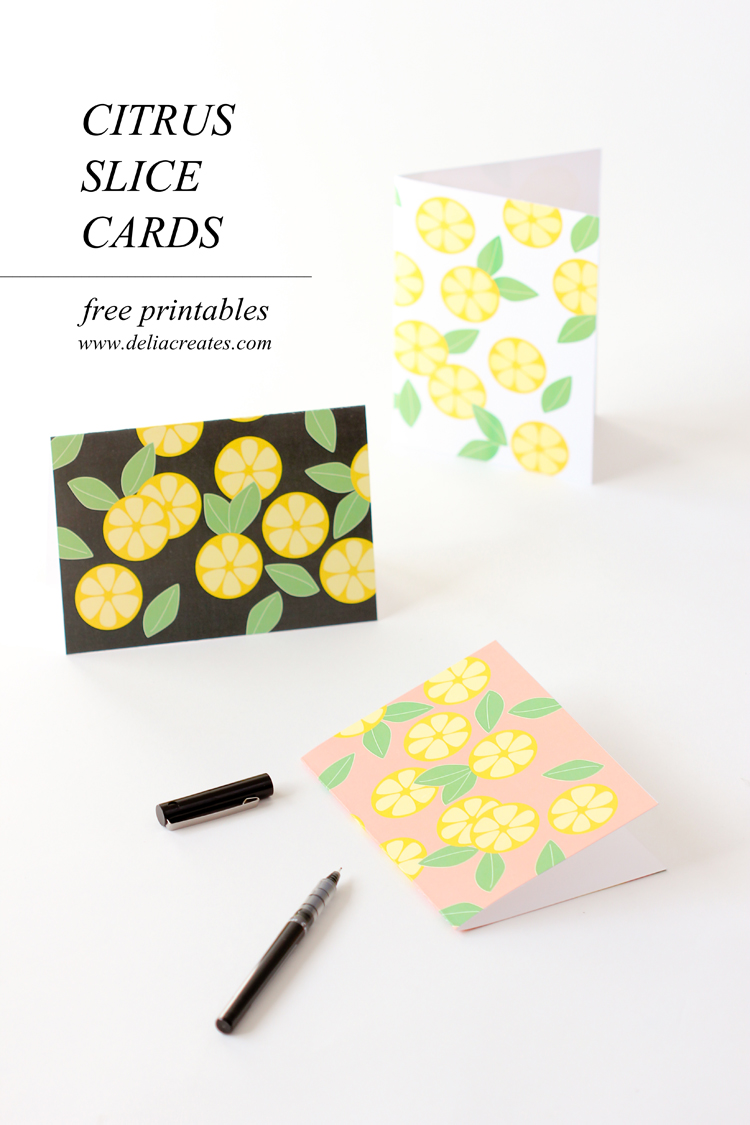 Inspired by the labels and tags I made for the citrus sugar scrubs I made earlier this week, I decided to make some cute little note cards too!
So now you can make some sugar scrub and have a coordinating card to gift with it!
Or…you can just use the card on it's own.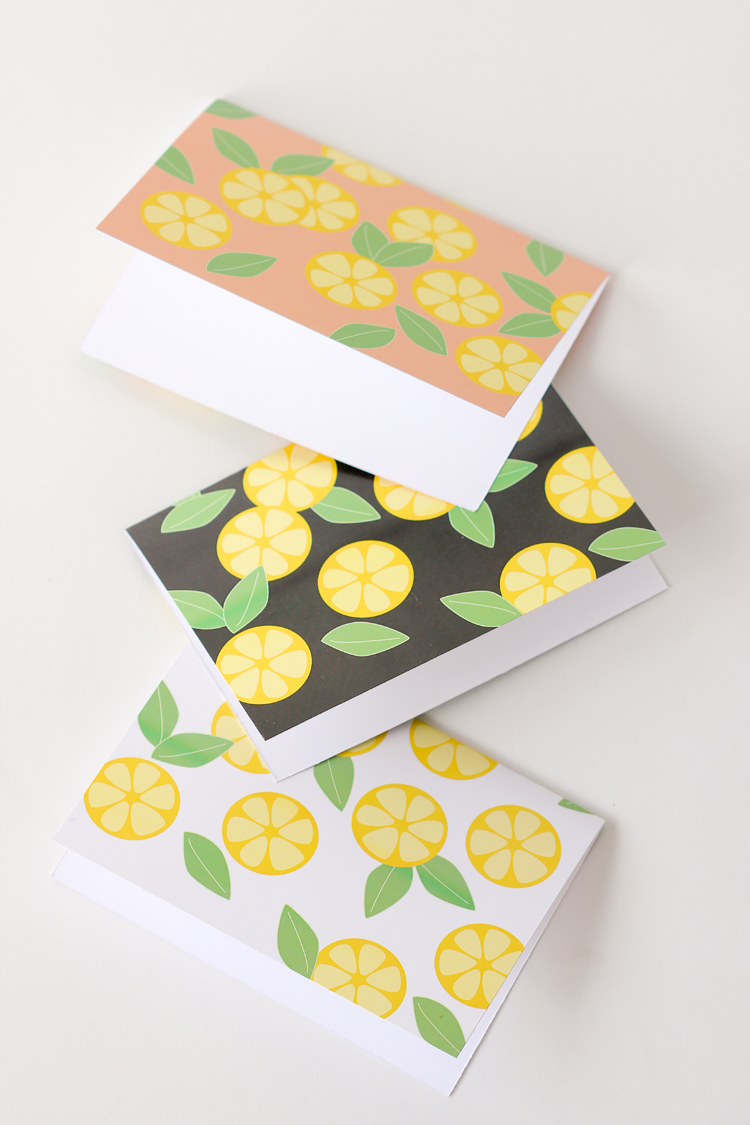 It's blank inside so it's perfect for thank you, just because, I'm sorry, it's a party, congratulations, and even happy birthday…
You can grab the note card free files below:
NOTES:
The files are sized to 8.5 x 11 inches, but the cards are 4 x 6 inches.
Print it in color on white cardstock, cut out the card, fold it in half, and you're good to go.
If you need an envelope, you can buy a box of 4.5 x 6.5 inch stationary envelopes almost anywhere. I buy the Ampad brand at Walmart. I used them for these thank you card printables as well.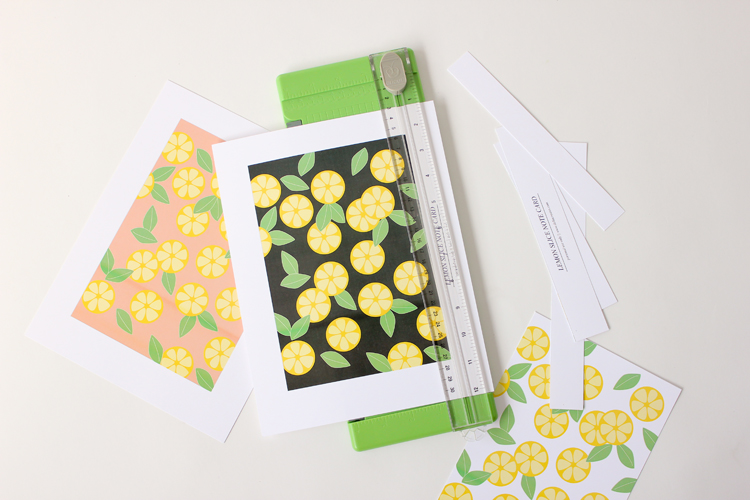 PLEASE READ:  The files are available instantly through Google Drive. If you have trouble downloading instantly it from there, please email me at delia.randall@gmail to request a copy. Email delivery may take up to 10 business days. This file is for personal use only. Please do not copy, or redistribute this file on your own site or social media outlet.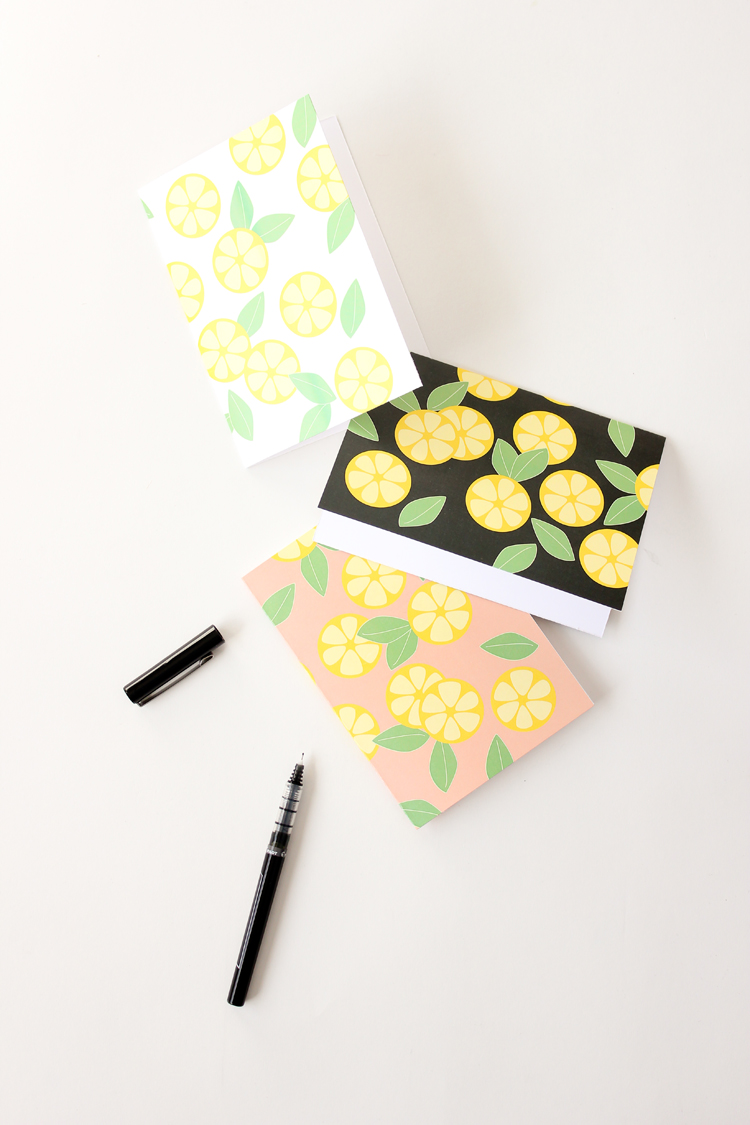 Danke, gracias, merci and enjoy! 😉
---
For more free printables go HERE.
Or if you are looking for more citrus inspired posts, check THESE out.