As a food allergy mom, I am always on the hunt for non-food related valentines.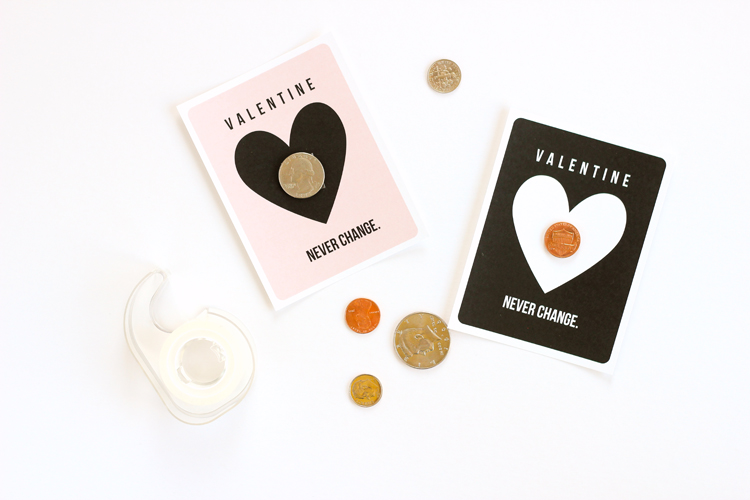 These coin valentines are not only food free, but they are cheap toy free too! Which only gets a bajillion mom points from me. 😉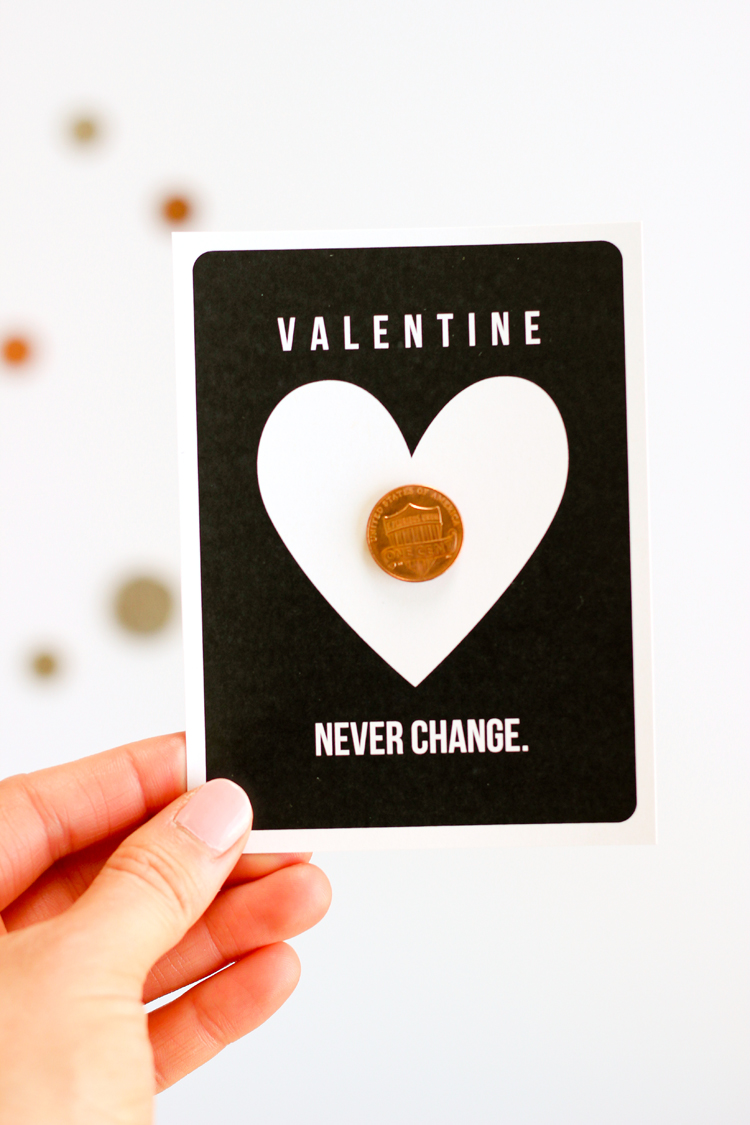 You're only handing out a few cents but it's sure to be a kid pleaser.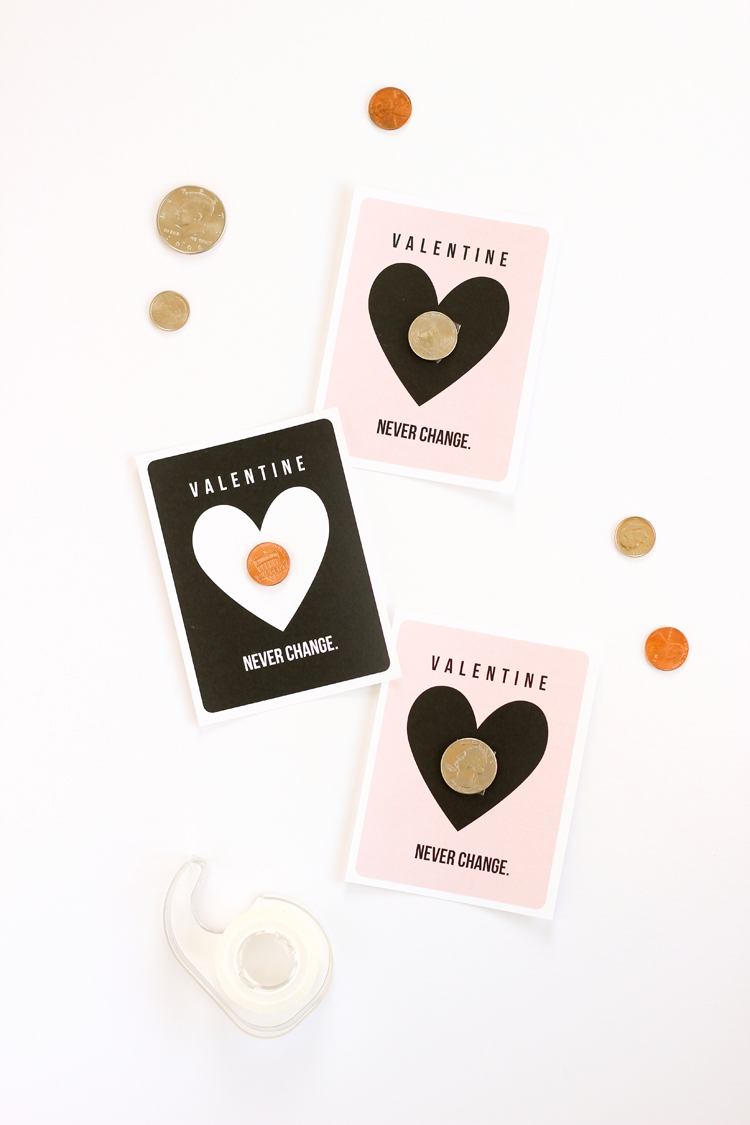 Makes cents, right?….ha! (I'm totally kicking myself for not adding that pun to these cards).
Of course, we are actually going to stick with pennies, nickels, or dimes when we go to hand them out, but I sprinkled in other coins I had on hand just for fun.
To assemble these valentines, simply print this FREE printable:
Delia Creates-Never-Change-Valentine
…on cardstock.
Cut out the cards, and attach coins with rolled tape or a dab of hot glue (which can be picked off later.)
It's easy peasy and straightforward enough for your kids to do on their own!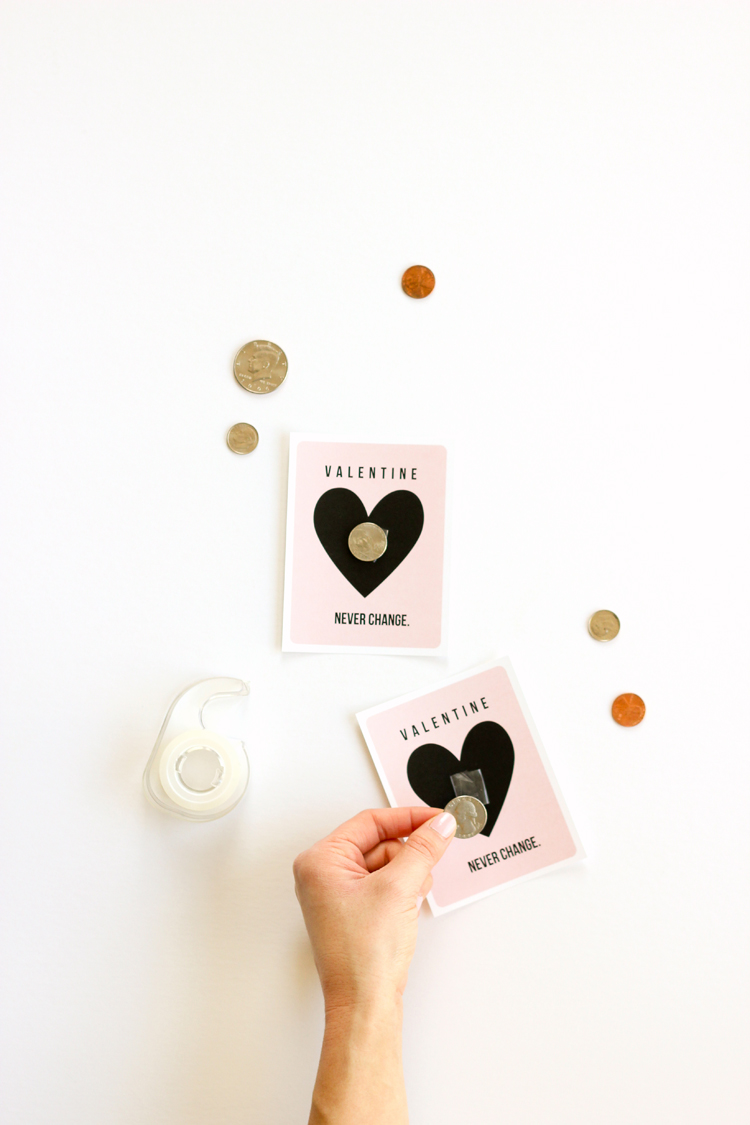 Yeah…(fist bump)
There are two color options: black + white, and black + pink. The black + white option is great for printing on kraft paper or colored paper and for saving on printing costs. Simply print the first page only, and you're set!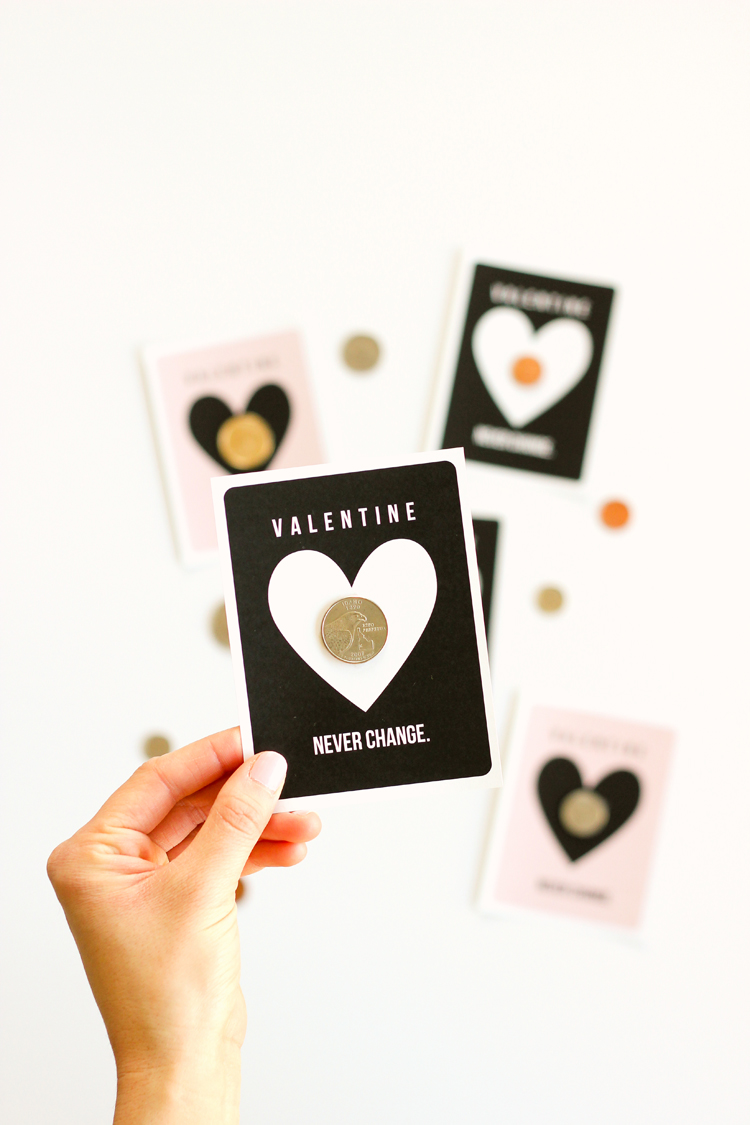 Got my mind on my money, and my money on my valentines… 😉