Have you started making gifts for the holidays?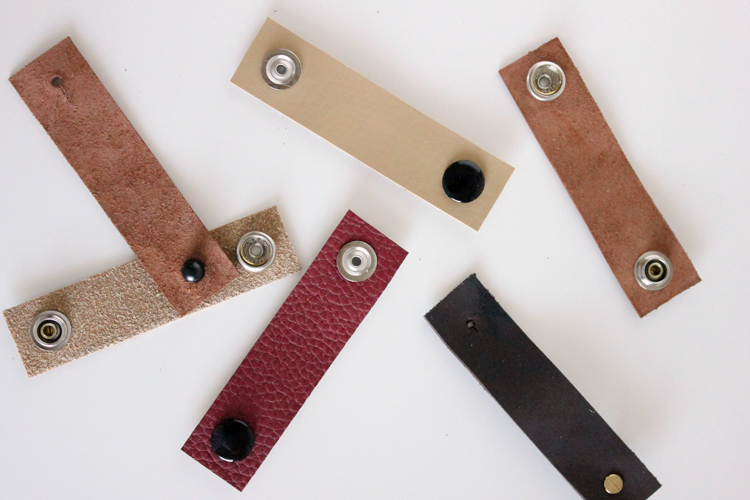 Need a guy friendly, tween/teen friendly, classy, easy to whip up kind of gift project?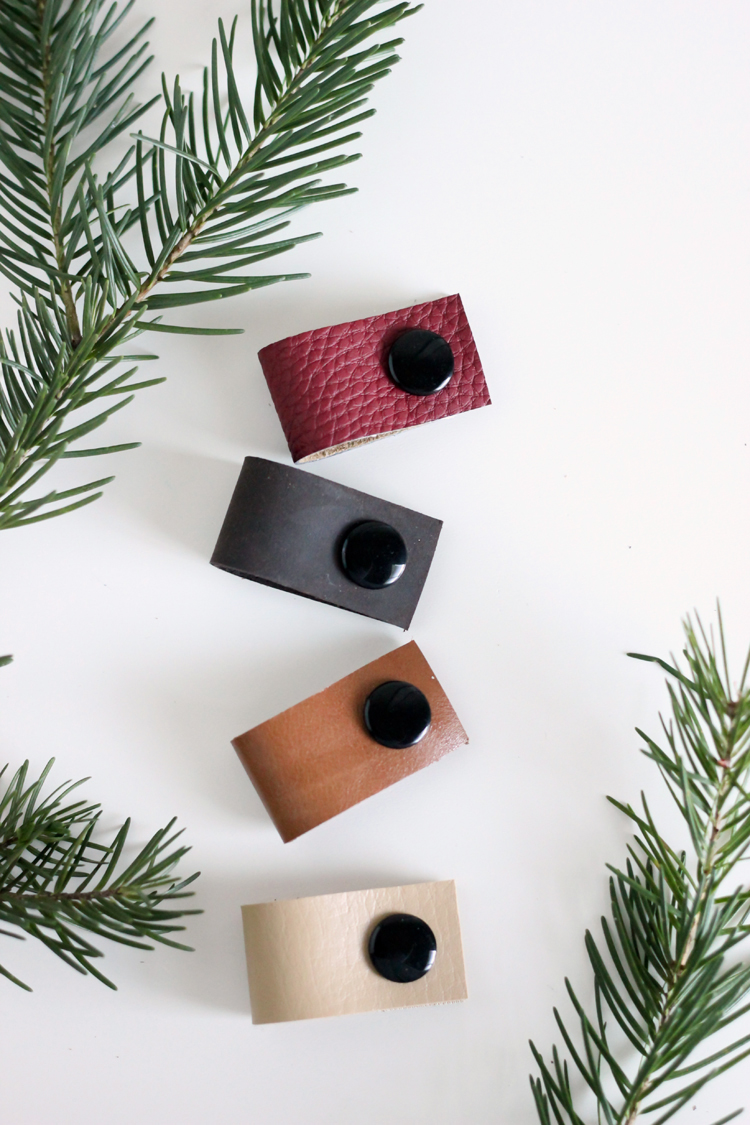 Today's project checks everything off that list!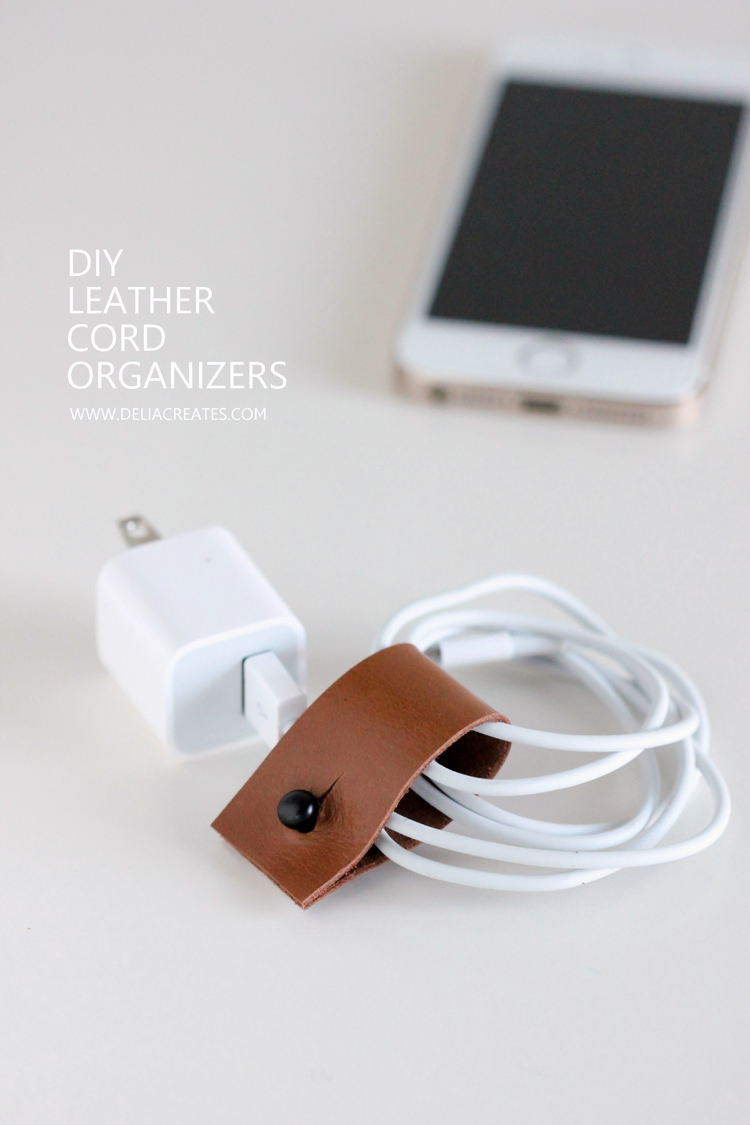 They are a cinch…literally. 😉
And they are really affordable. You can make one for under a $1 a piece!
All you need is…
MATERIALS__________________________________________________________
scraps of leather snap, screw post/button stud (you can get them inexpensively at Michaels) snap tool and hammer (if using snaps) exacto knife and flat head screw driver (if using screw post) leather or snap punch tool  
NOTES:
Sources
I sourced my heavy duty snaps from Jo-Ann, and my screw posts from the Tandy Leather Factory. Leather can be bought at Jo-Ann, Tandy Leather Factory, or salvaged from old leather clothing or furniture. You may also use sturdy vinyl.
Screw post vs. heavy duty snap. 
The screw posts are much simpler and easier to install, but are just a little bit pricier and you may have to order them online. The snaps are really easy to find and are less expensive, but you have to invest in the another set of tools. Both work great and look nice, so it's really up to you! You can't go wrong with either.
TUTORIAL_____________________________________________________________
STEP ONE
Cut strips of leather 1 in. x 4 in.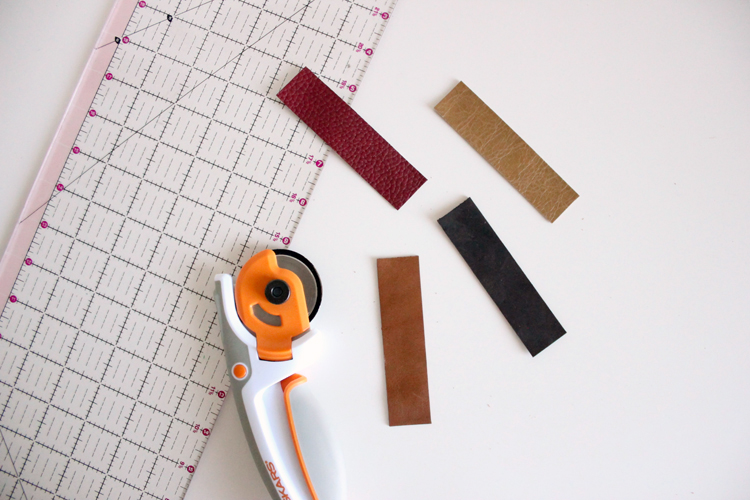 STEP TWO
Punch holes at each end.
STEP THREE
Add your choice of hardware.
a. SNAPS: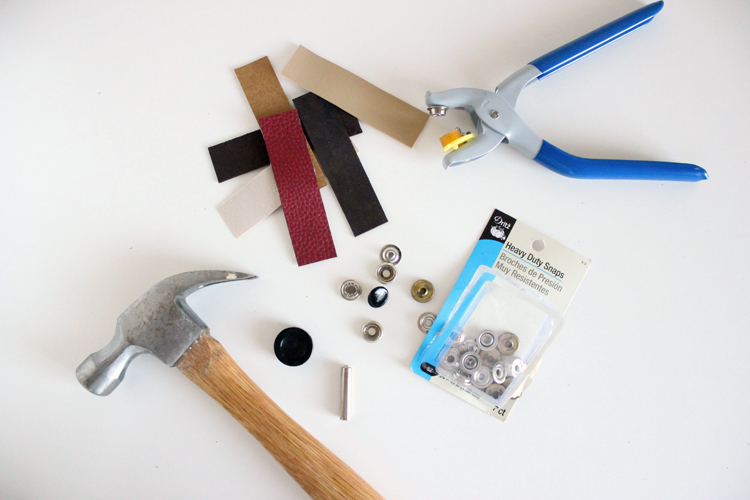 If you are using a heavy duty snap, install it according to the directions on the package. If you don't already have the tools, make sure to buy the snaps that come with the tool set.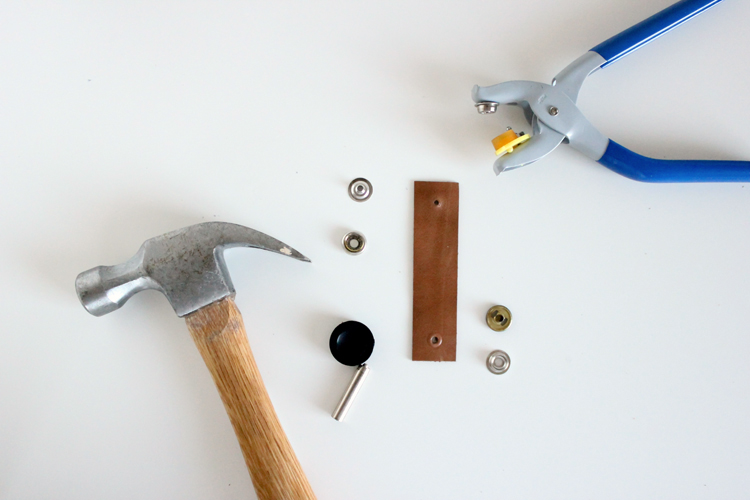 b. SCREW POSTS: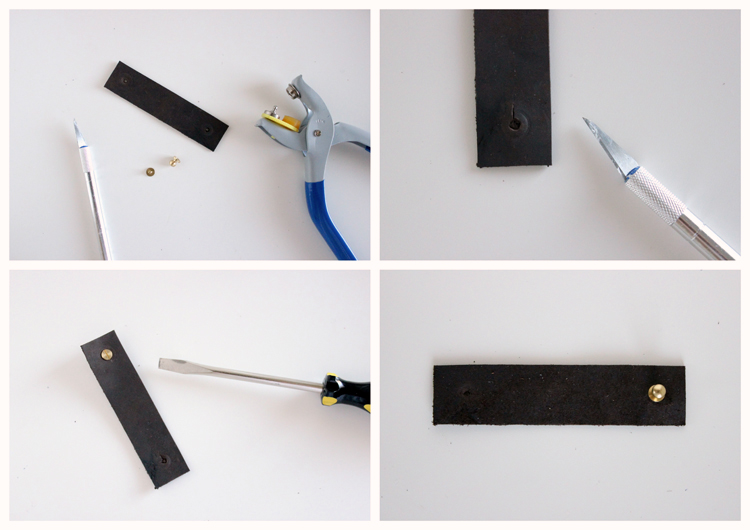 The screw posts are really simple to install. Simply insert hardware into one hole, with the wrong side facing up. Screw in place. In the other hole, cut a 1/4 inch slit at the top of the hole.
One, two, three…done!
These organizers are a simple, stylish solution to keeping your charger, ear buds, and cords in check…
Make one. Make a bunch. Make one in every color!

They are so fun and easy to whip up, you can make one for yourself and everyone one your list in a snap.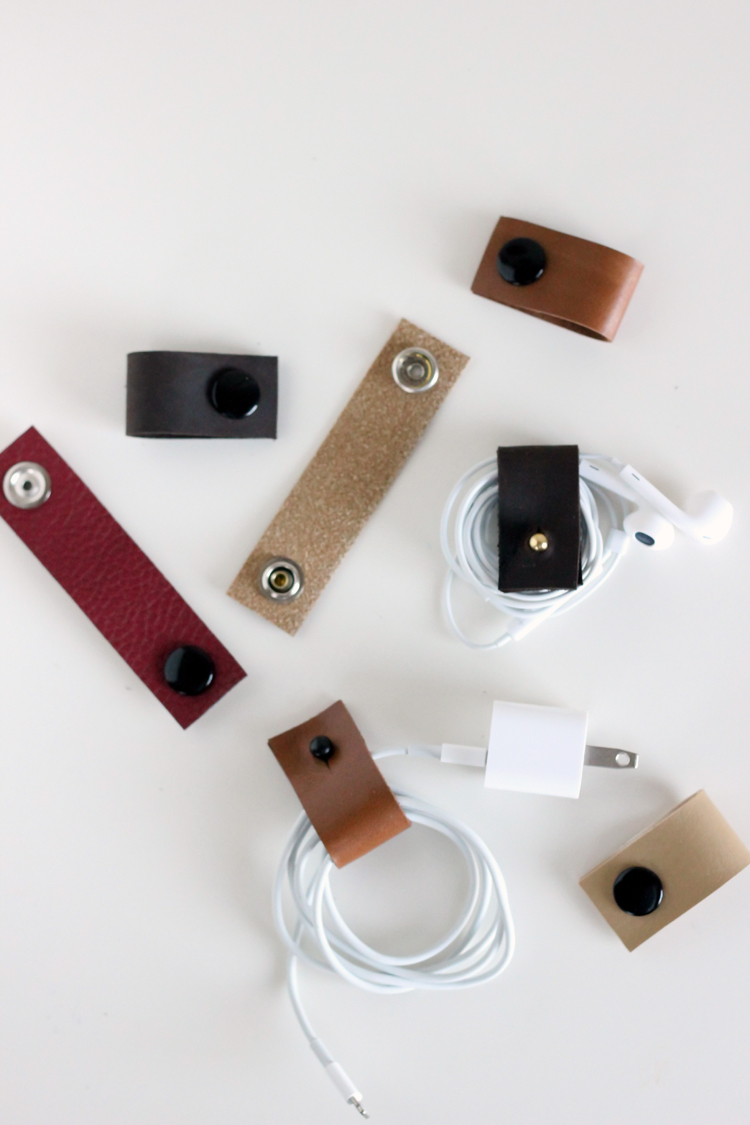 Pair it with an iTunes gift card, or maybe a nice pair of ear buds and your gift is made…well semi-made. 🙂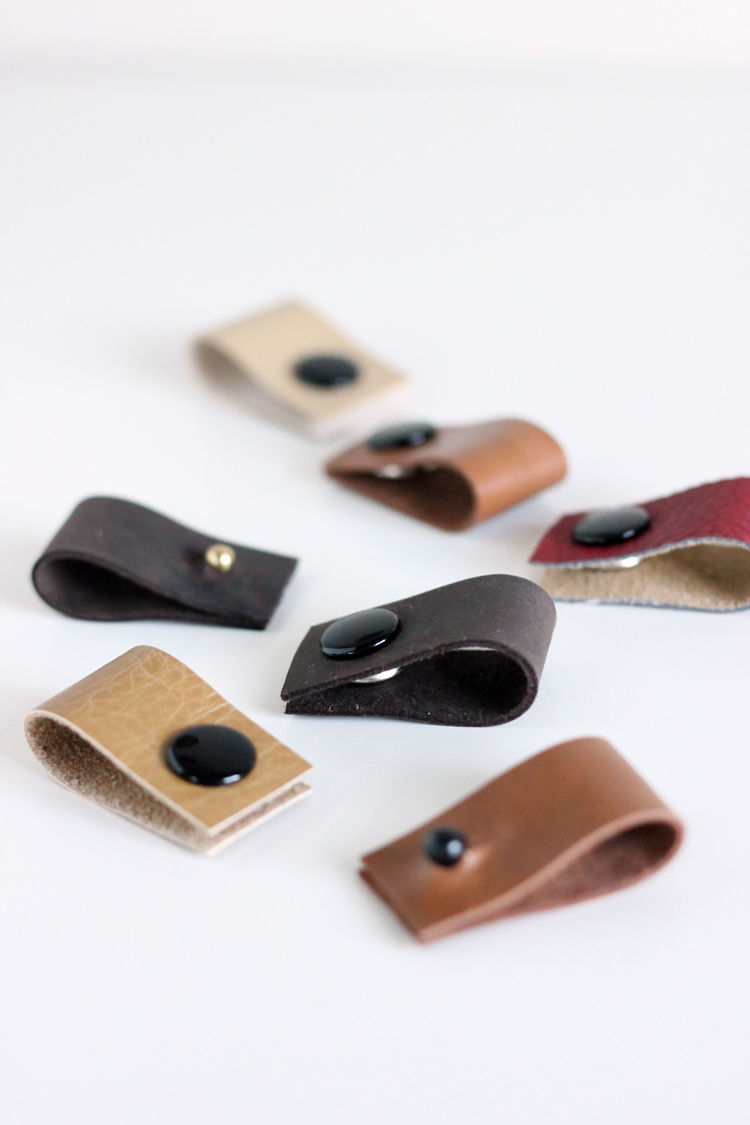 Happy Holiday crafting!