With Fourth of July just around the corner, I've teamed up with a group of bloggers and designers to bring all you fellow Yankees a Patriotric Printable Party Bundle to add to your Independence Day celebrations!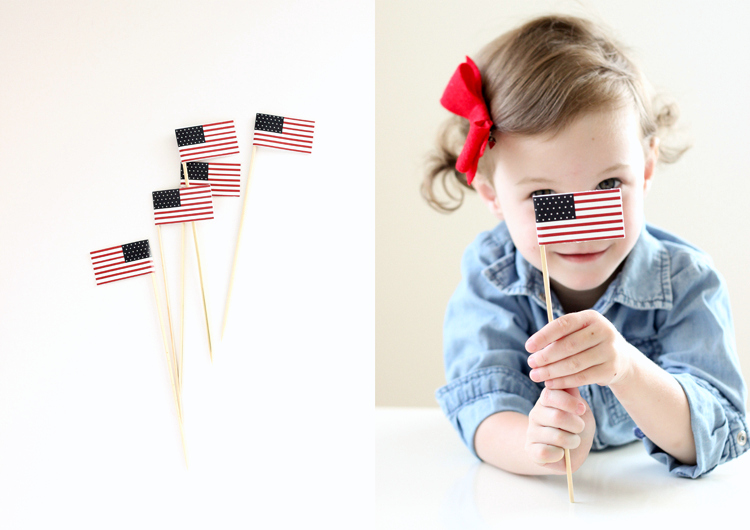 They are all FREE, of course. Simply visit each of our blogs and download the printables you like best, then get your Fourth of July party on!
There is just one small catch….This is an instagram party hop. If you're not on instagram, don't fret! You can follow along online as well. Check out my online instagram account HERE to follow the hop and get all the printables.
For my printable, I decided to go classic, simple, and versatile.
These little miniature U.S. flags are great for adding to drink stirrers, toothpicks, garlands, or to a stick so you can just wave it around!
Each flag, when folded, is about 2 inches by 1.25 inches. Just large enough to make a statement, but small enough to put to work in a lot of different ways.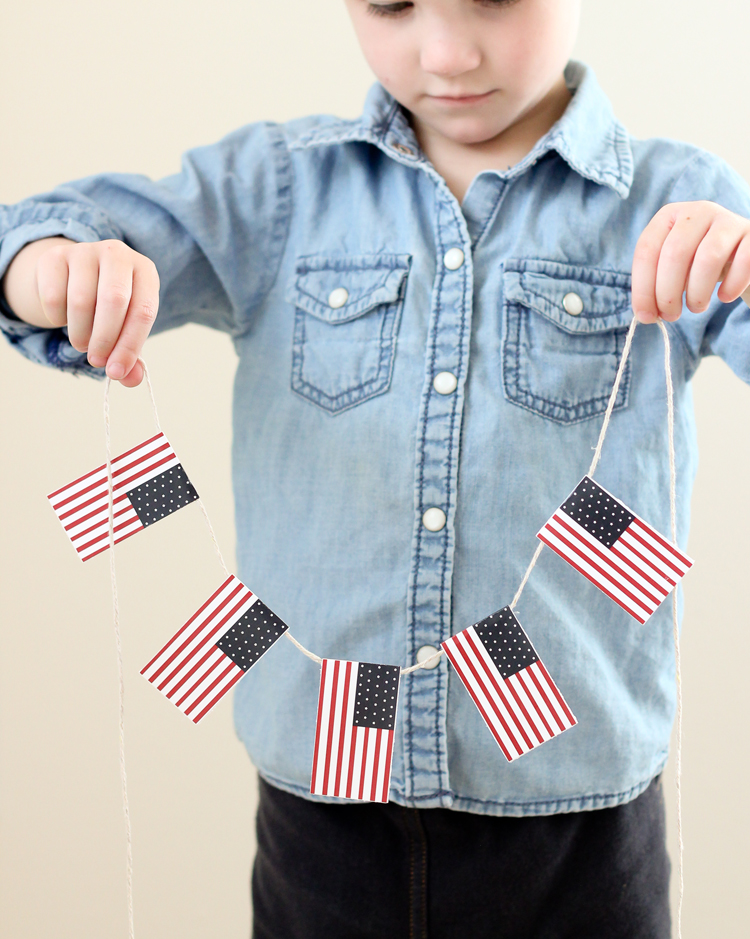 Each printable comes with 8 flags that are fast and easy to cut out. Simply trim away the white space, fold each flag in half (so they are double sided), and hot glue in place.
Bamboo skewers make great drink stirrers. If you can find the smaller 8″ skewers, they work best.
TIP: If you want to skip the drink stirrers and just make mini flags, turn the pointy end of the skewer inside the flag, so that the blunt end is what you hold at the bottom.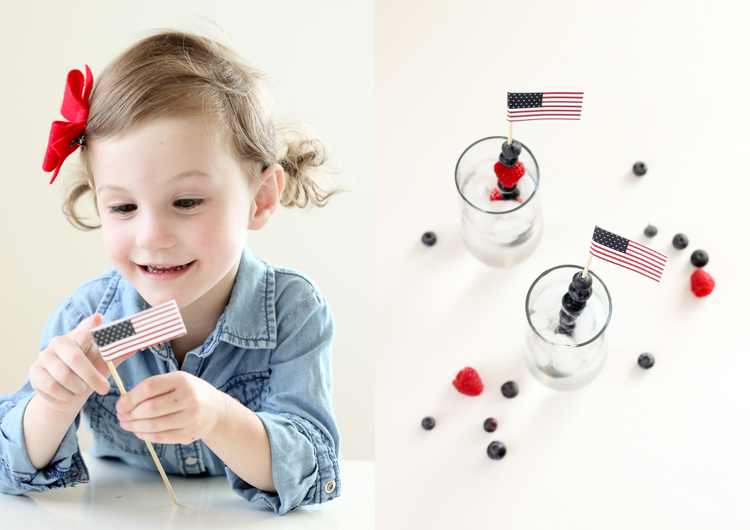 Alright! Ready to print out some of your own mini flags?
Here are the printing details:
1. Click on the link below to access the free printable:
Miniature U.S. Flag – free printable
2. Printable is sized to 8.5 x 11 inches. Print in color on any type of paper. I used bright white card stock, which often works best, but 20# paper should be fine as well.
3. If you are printing this at home, the colors may or may not vary a little bit from what you see on screen. The best way to go, is to print it at a print shop. You can choose a local shop or a chain like Office Depot/Max, Staples, UPS Store, Kinkos, etc. The print quality is often better and the colors usually print true on pro printers.
4. If you have trouble accessing the file, please email me at [email protected] I'll do my best to help you troubleshoot. Please expect at least 5 business days response time (likely sooner, but just in case…).
Are you ready for more free patriotic printables!? Come check out who's next on this printable party train by visiting me on instagram!
Thank you to jane.com/blog for organizing this fun printable hop!