Today's project is a quick, satisfying project that involves la-la-leather. My favorite!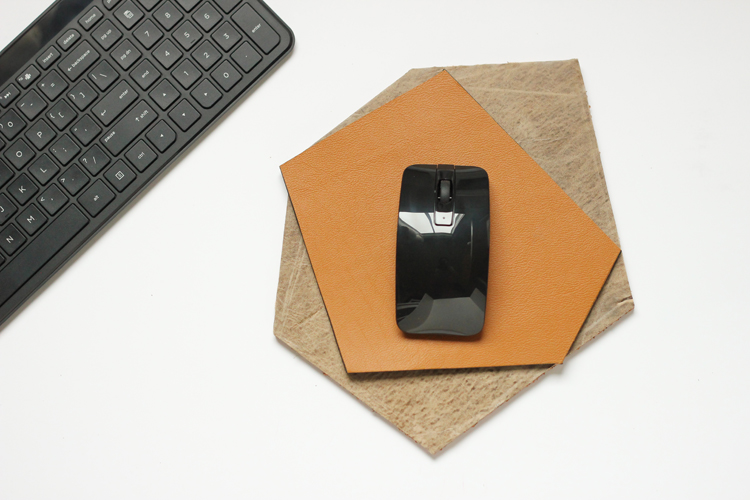 We're making a leather mouse pad on the cheap and in three easy steps!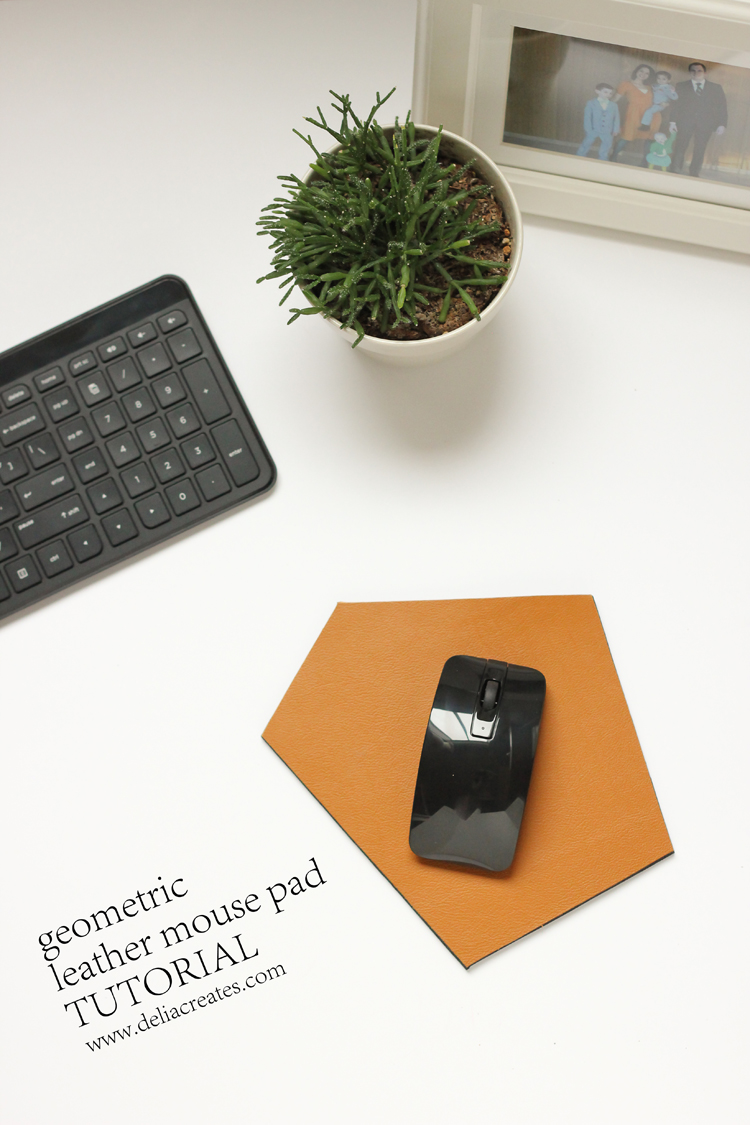 Let's get to it.
You need:
scrap of leather*
old mouse pad (business advertisement mousepads work great)
spray adhesive
rotary cutter
long ruler or quilter's ruler
chalk
self healing mat   *All you need is a scrap of leather about 8 inches by 8 inches or so big. You can use leather from a purchased hide, or if you can salvage a scrap of leather from a thrifted bag or jacket. Vinyl or faux leather is another great option.   
Tutorial: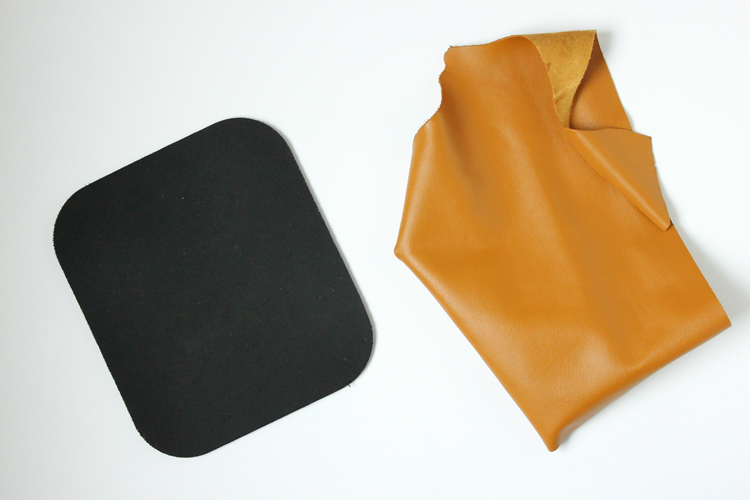 1. Spray a generous layer of adhesive to the top of the mouse pad and lay the leather on top. Take care to press and smooth the leather into place.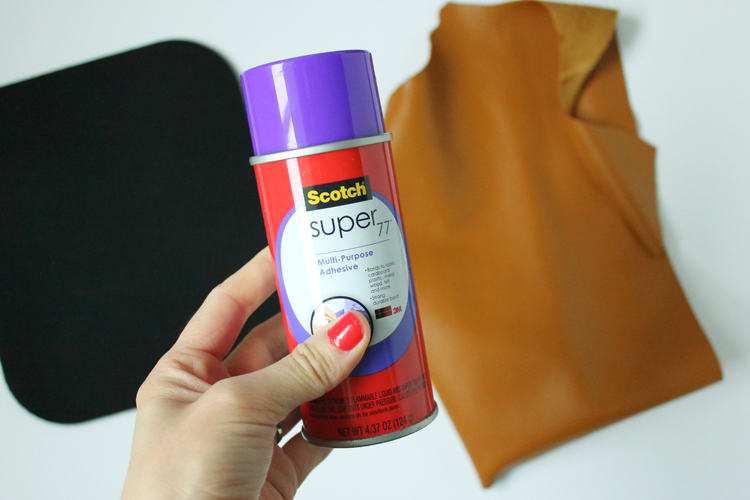 2. Using a ruler and chalk, mark out how you want to cut your mouse pad.
3. Following your chalk guidelines, cut your mouse pad out, using a rotary cutter, ruler, and self healing mat. You may need to pass over each cut several times to slice all the way through.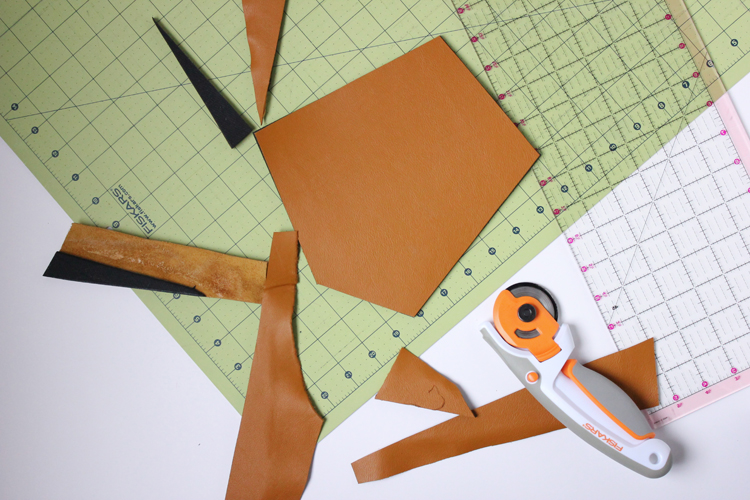 All done! Super easy right?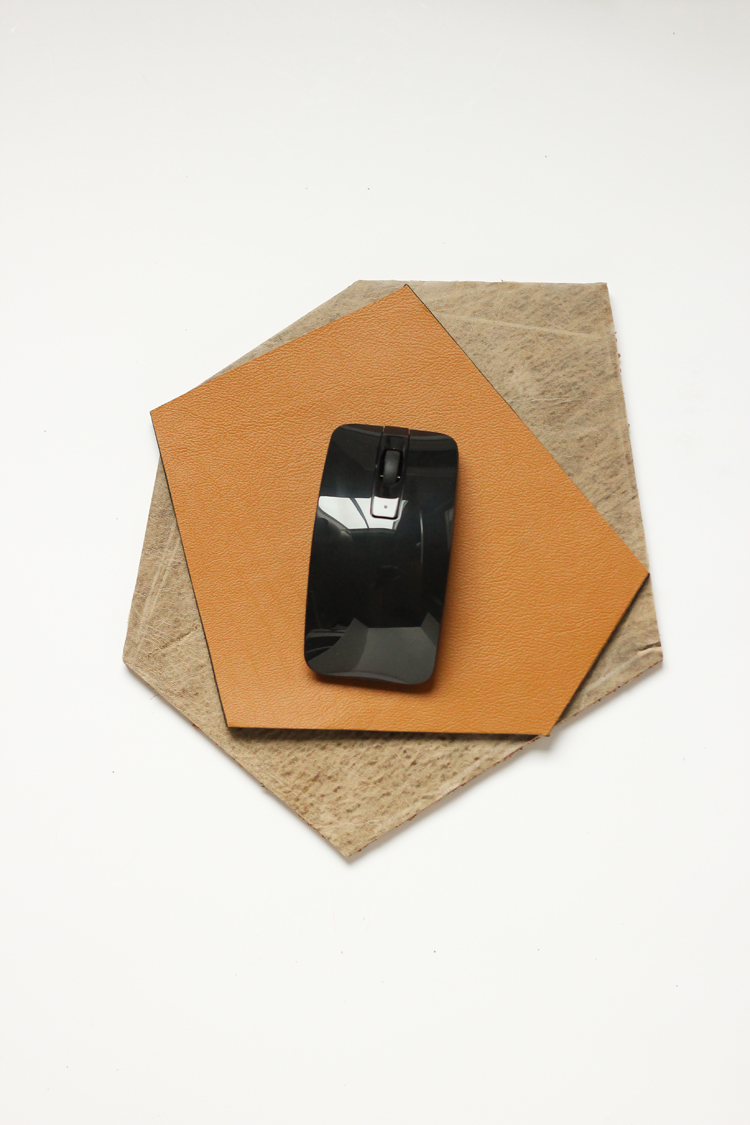 Now, juuuuust in case you don't have an old mouse pad to use, or if you want a larger leather mouse pad, I found that cork works great as well.
You just need to add in a few more steps to make it work.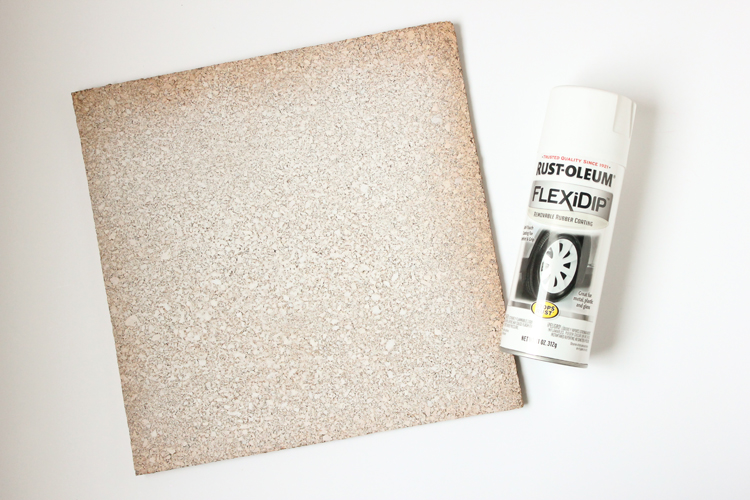 First, cork is slippery on smooth surfaces. To add some grip to the bottom of the cork, so it doesn't slide around every time you want to use it, I sprayed on some rubberized spray paint. It took 3-4 light coats to get sufficient grip and about a day or so of curing.
Once that part was done, I glued the leather on like normal and cut it into shape, as with the previous mouse pad.
Beware, the cork is more difficult to cut through. I had to pass over it several times with my rotary blade and then sort of snap off the excess.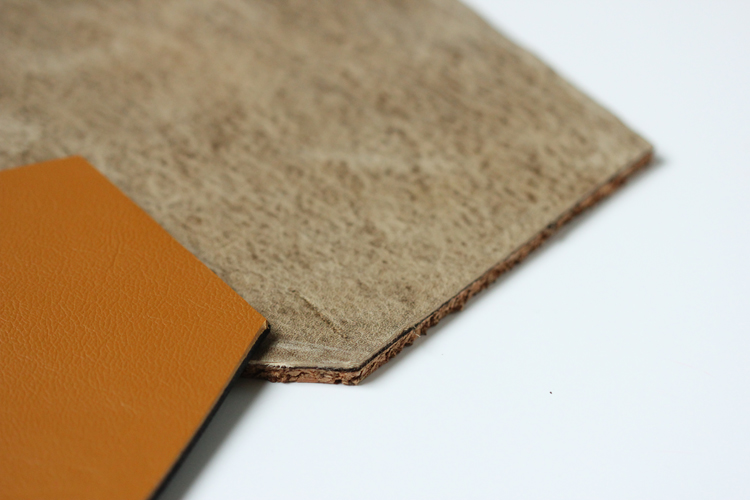 To prevent the cut edges of the cork from shedding too much, I dabbed a generous layer of mod podge on the edges. It dries clear and holds most of the cork crumbles at bay.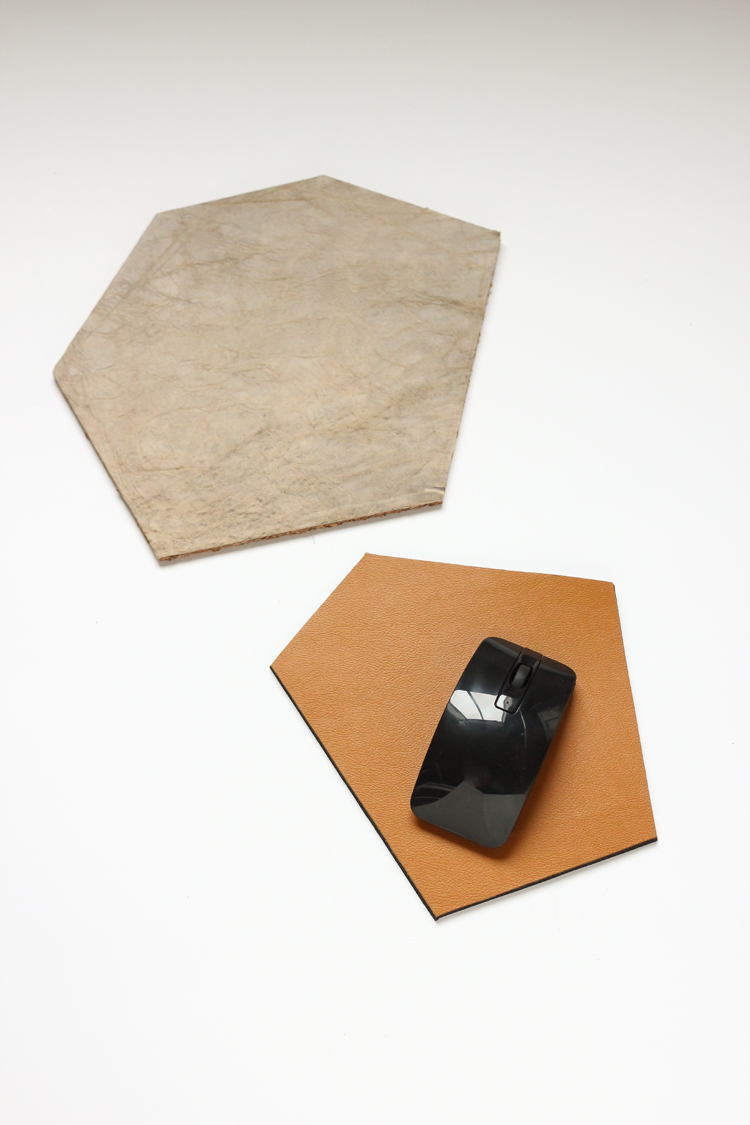 That's all she wrote!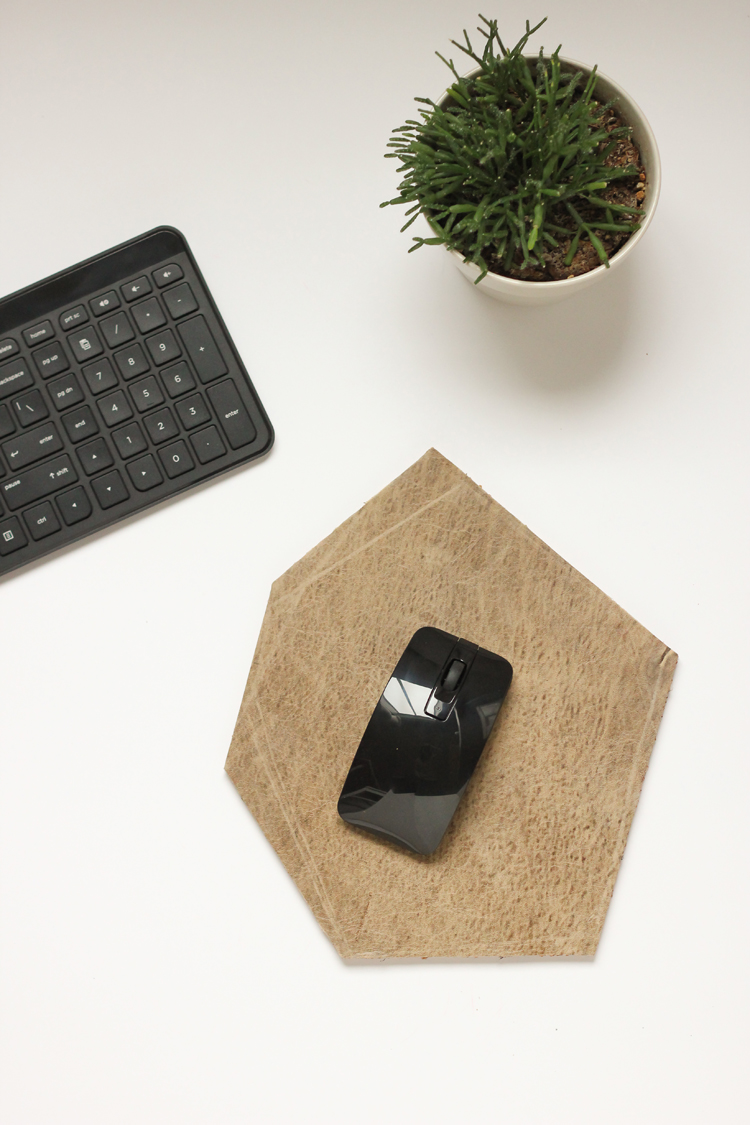 Now, go and get your click on! 🙂
Sources: Leather is from The Leather Hide Store || Adhesive is from Jo-Ann || Rubberized Spray Paint is from Home Depot