Yo…Easter is in March this year! That means it's already time to kick the Spring crafts in high gear!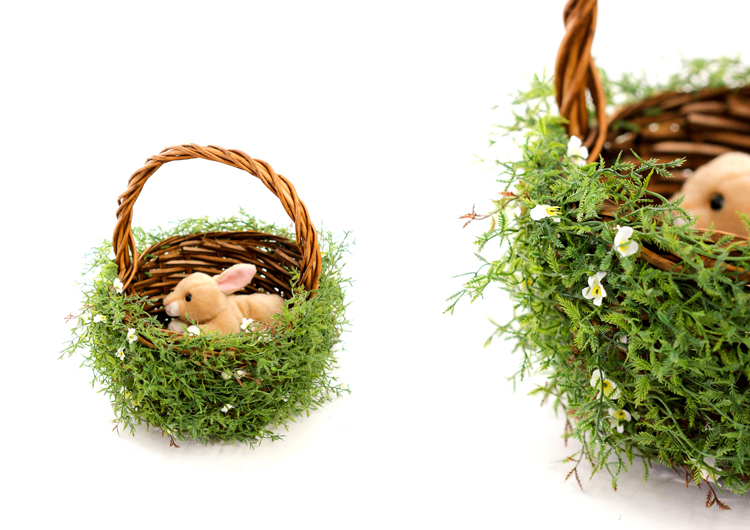 And what's more Spring-y than an Easter basket…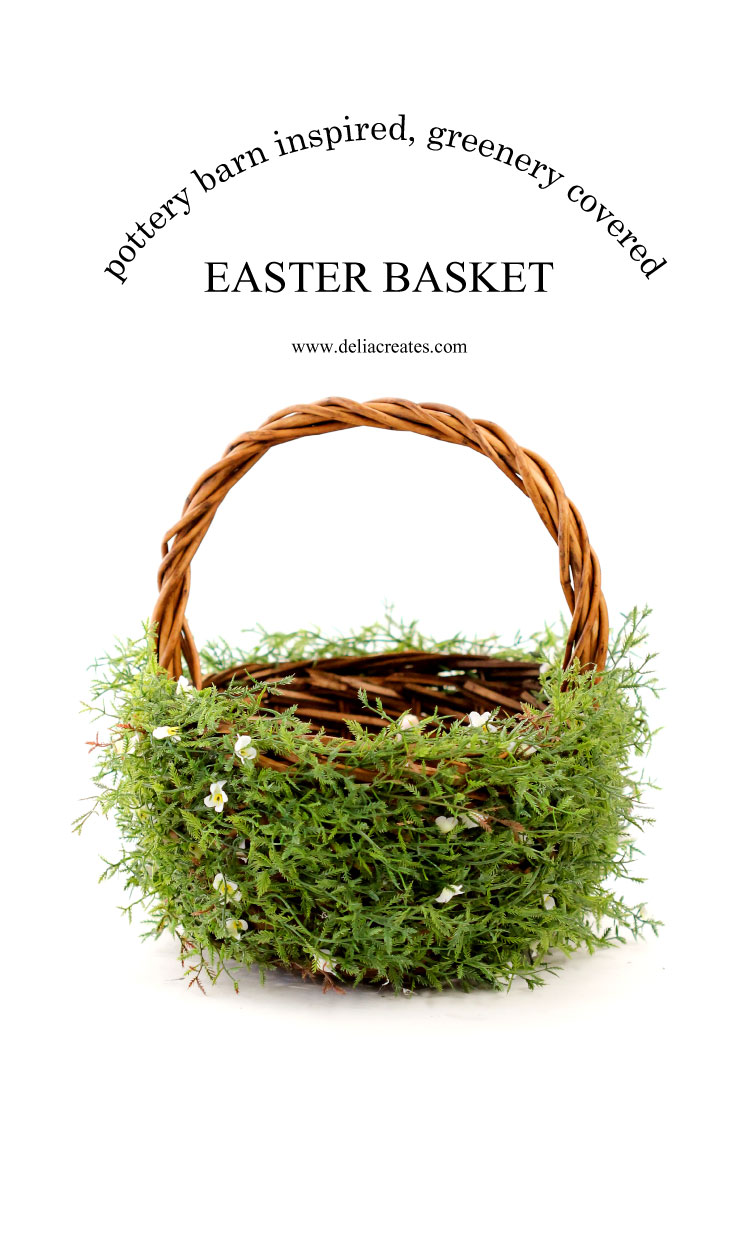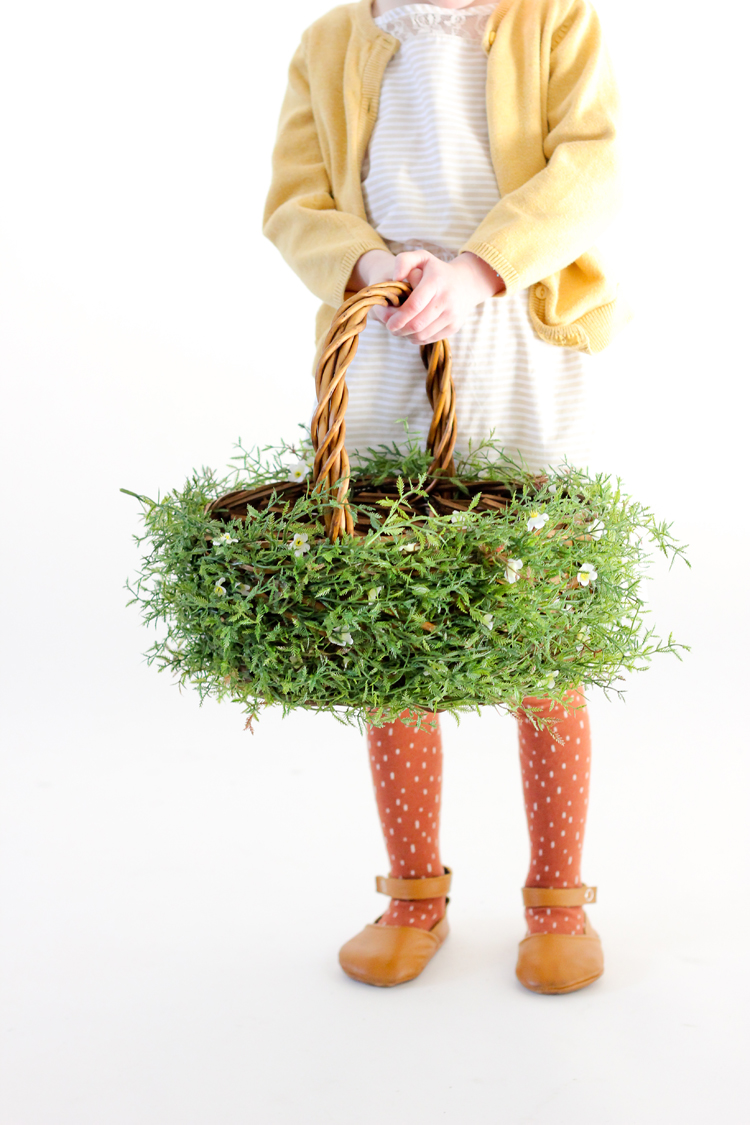 I was inspired by my home-girl Disney from Ruffles and Stuff, who posted this gorgeous Pottery Barn inspired Easter basket a few years ago. Instead of using moss and covering the whole basket, I grabbed some sprigs of greenery from Michael's new Spring floral collection and hot glued them to just the bottom half.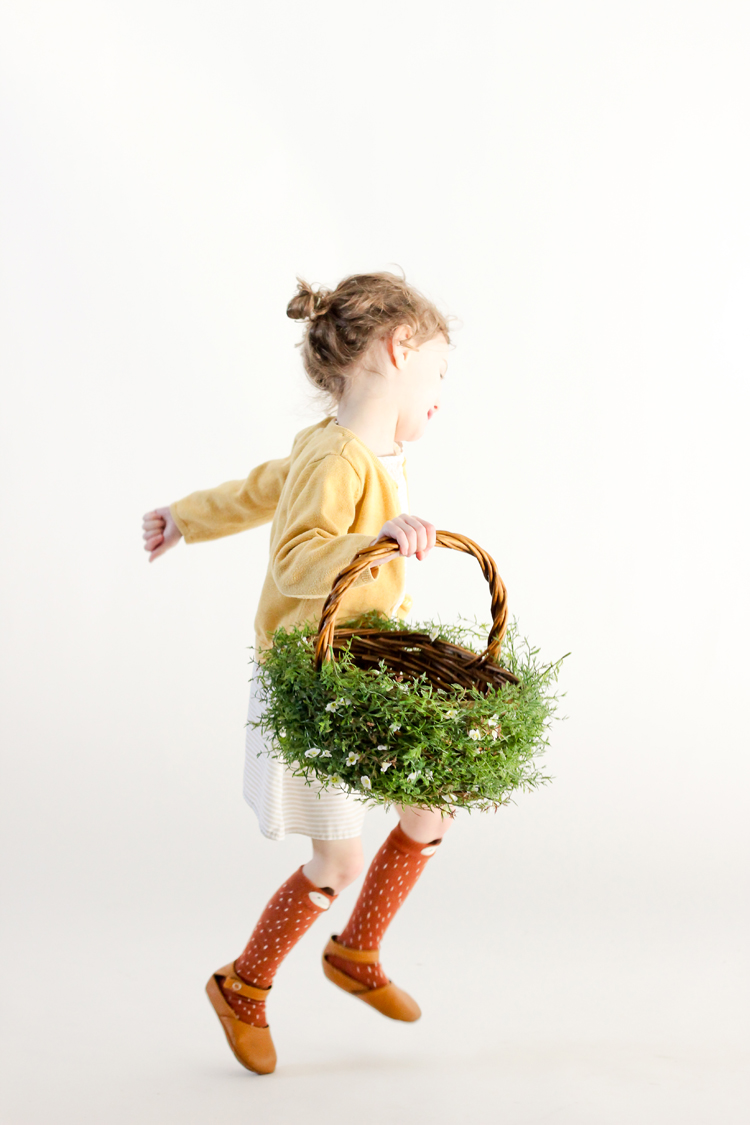 The results give me all the heart eyes. <3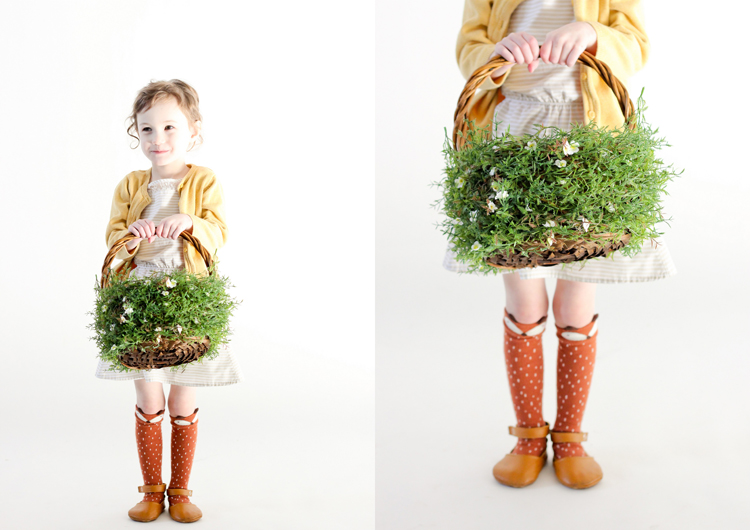 And it's SUPER duper simple to make!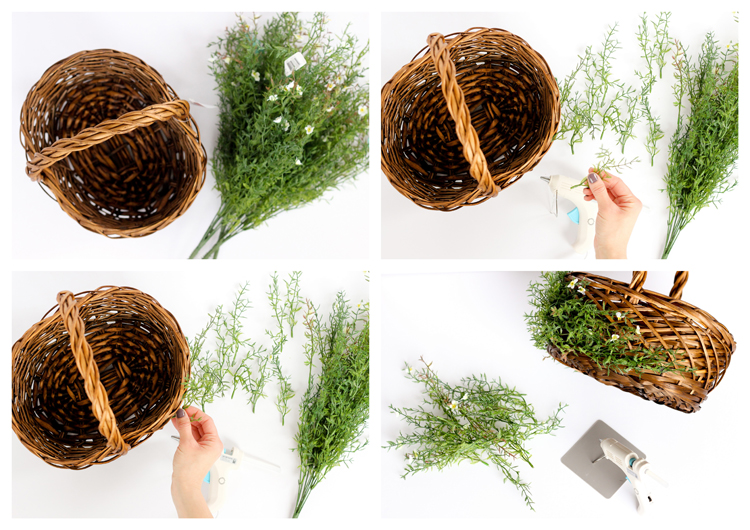 Pull apart of the greenery sprigs, weave them into the basket, secure with hot glue, and done!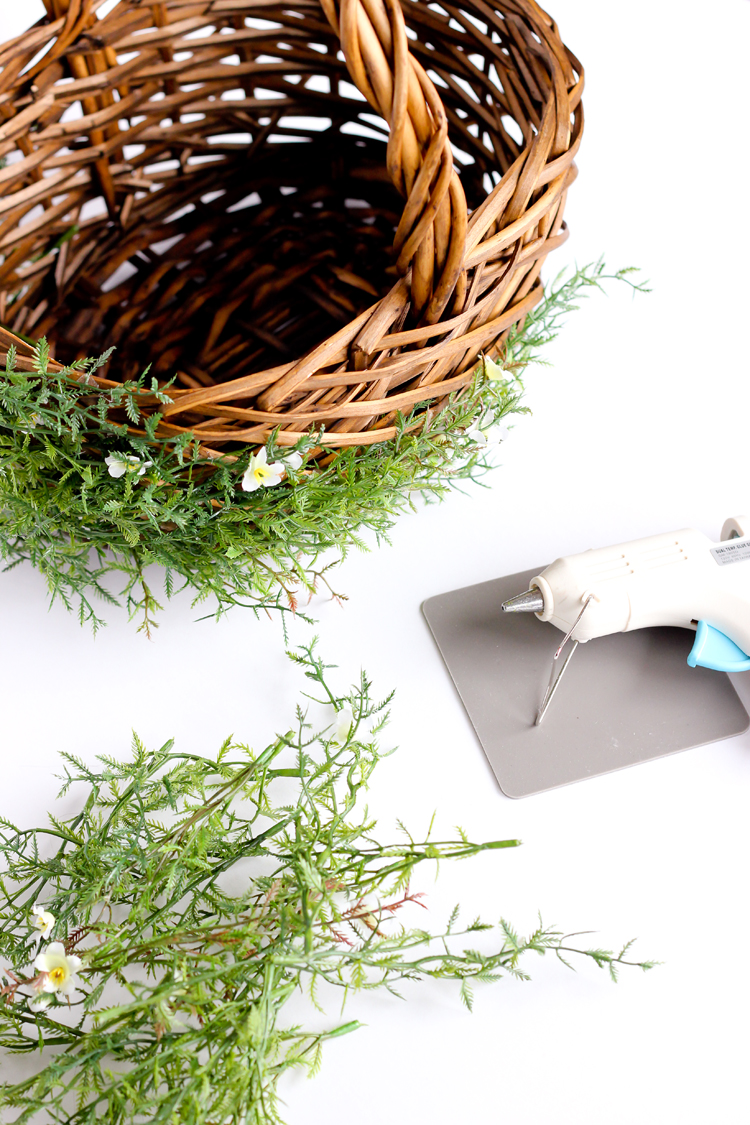 I used about 2 1/2 bunches of greenery (which are 50% off right now!) for a medium size basket and a few sticks of low temperature hot glue.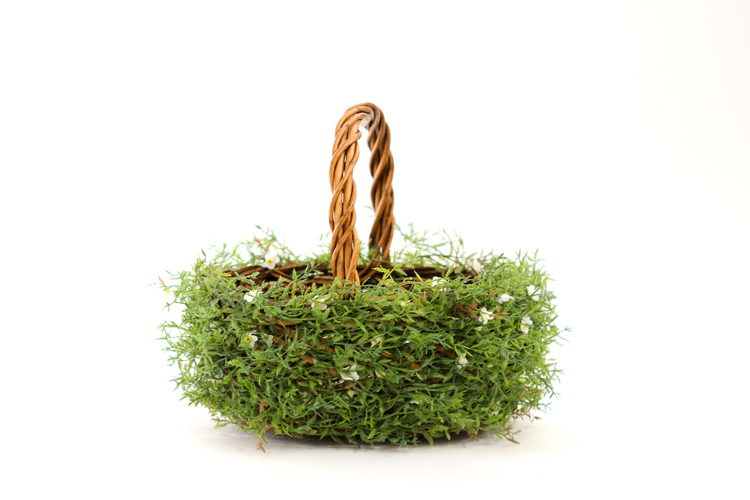 A quick easy project, with big impact. I love projects like these.
(Don't worry. Those eggs are fake. ;))
The nice thing about this greenery, is that it doesn't shed too much. Some sprigs popped out after Nat gave it a few good swings and drops (and a few good hard whacks – ha! #threenagers), but they were a cinch to weave back in. And the more it got loved on, the more the sprigs kind of fluffed out…"so down to earth, and natural like" (if you know what movie that is from, you get major brownie points from me!)
I also put so many in, that a few lost sprigs weren't even noticeable.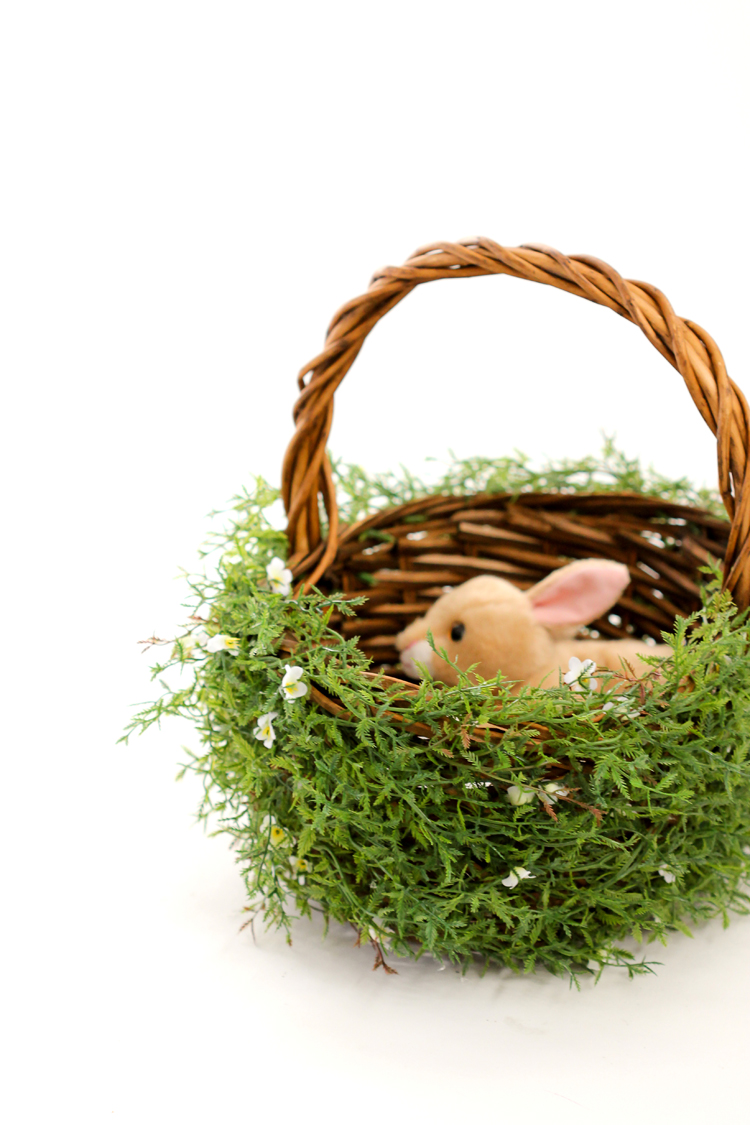 I'm pretty much smitten with the thing…
And this girl too, of course… 🙂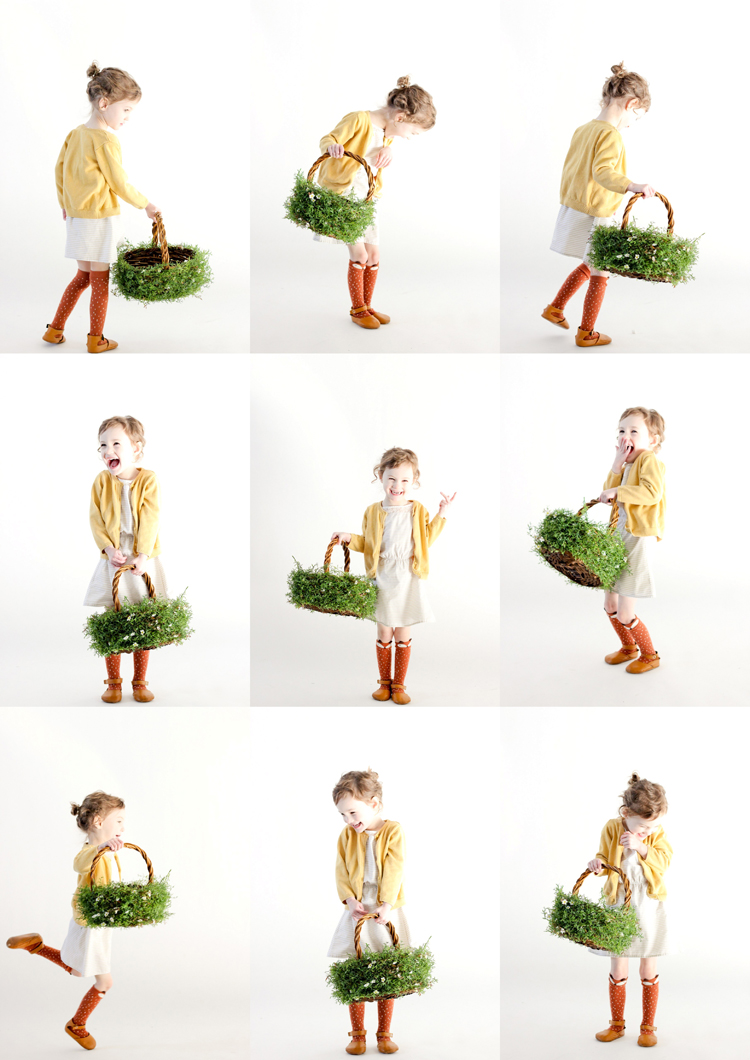 Outfit details: Lyon and Lace Dress (sewing pattern) || Shoes – my own pattern || cardigan – H&M Kids (few seasons ago) || Dress Socks from Amazon, the original listing is gone but this is similar: Shorven Baby Kids Cotton Socks Knee High Long Socks 2 Packs
 (affiliate link)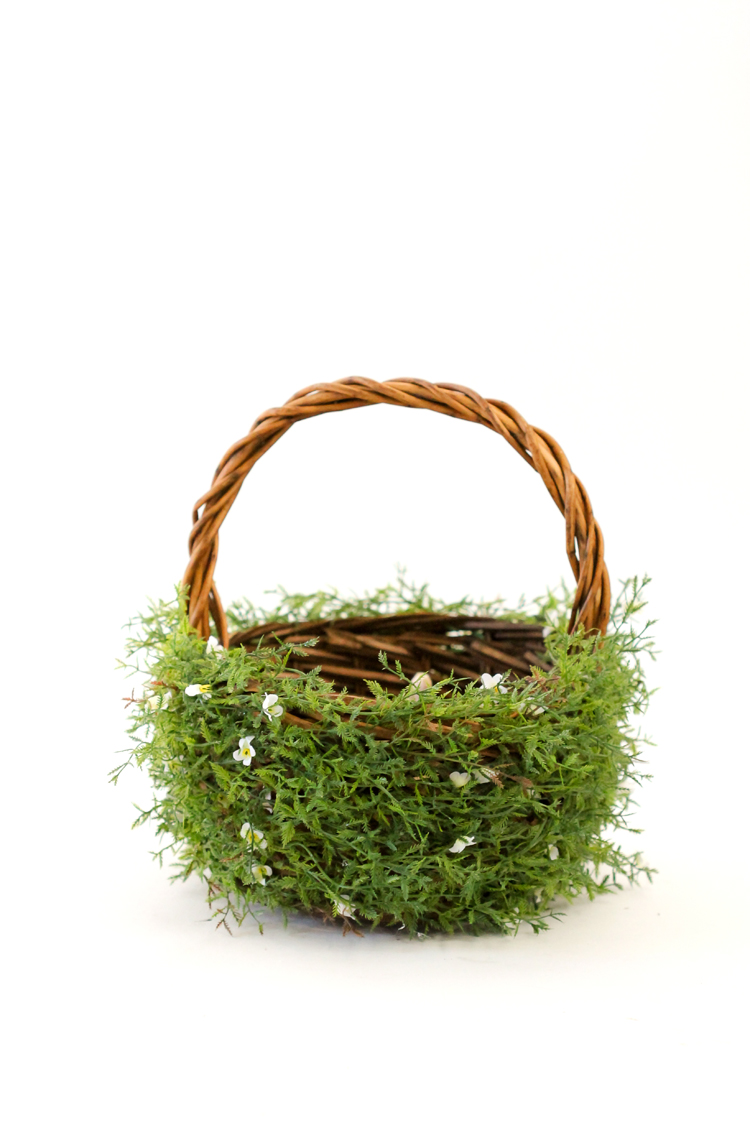 To help you get your Spring crafting game on, Michaels new Floral Market has over 500 new blooms and freshly picked projects make this the prettiest spring ever.
If you don't know where to begin, you can always take a look at some of the fun projects on Michaels.com or the other 49 Makers' ideas on The Glue String for to see how they personalized their crafts!
I've also got a fun faux succulent terrarium I shared a few weeks ago!
BONUS!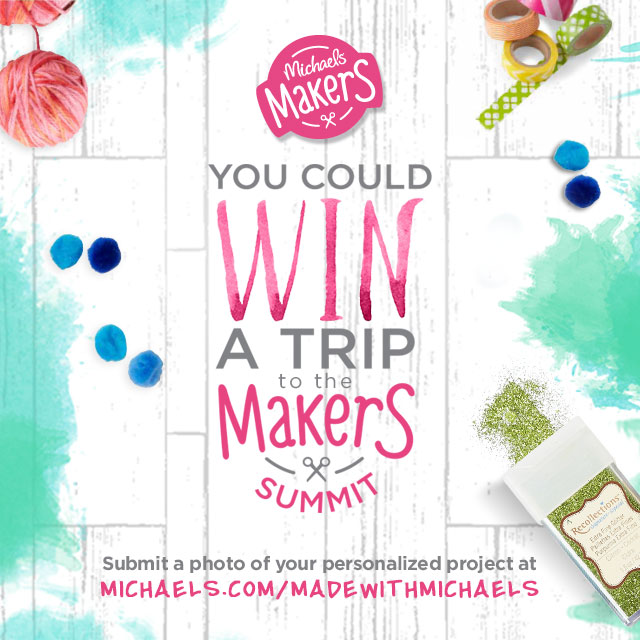 Did you know Michaels is also giving away a ticket to the Michael's Makers Summit this year! If you aren't familiar with the Summit, it's basically an relaxing crafty weekend with fun classes, great food, and amazing company. You can read more about my re-cap/gush fest from last year's summit ——-> here. It's really super fantastic guys! I am so excited that one of you gets to go! All you need to do is upload a photo of a personalized project to the Made with Michaels page to enter. You can find all the details right —->here<—-. You've got until March 26, 2016. Good luck! 
Disclaimer: This post was created in partnership with Michaels. All opinions are genuinely and enthusiastically my own!
Check out what the other Michaels Makers made this month!