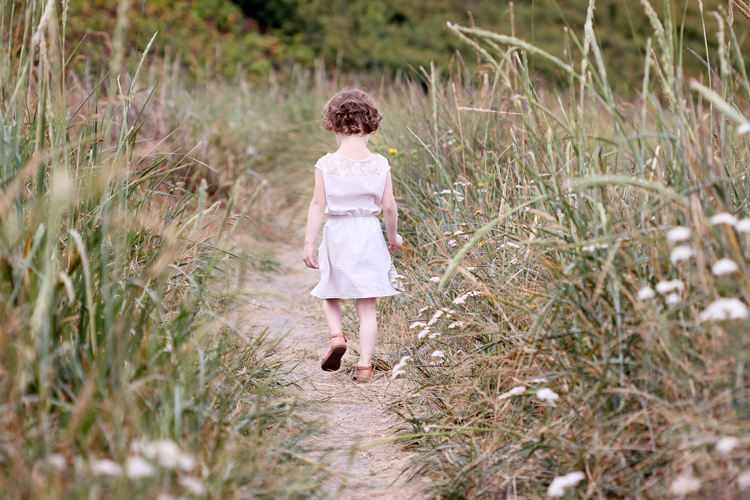 I've been on a kick lately, sewing dress after dress for Nat. I have a feeling she doesn't mind though…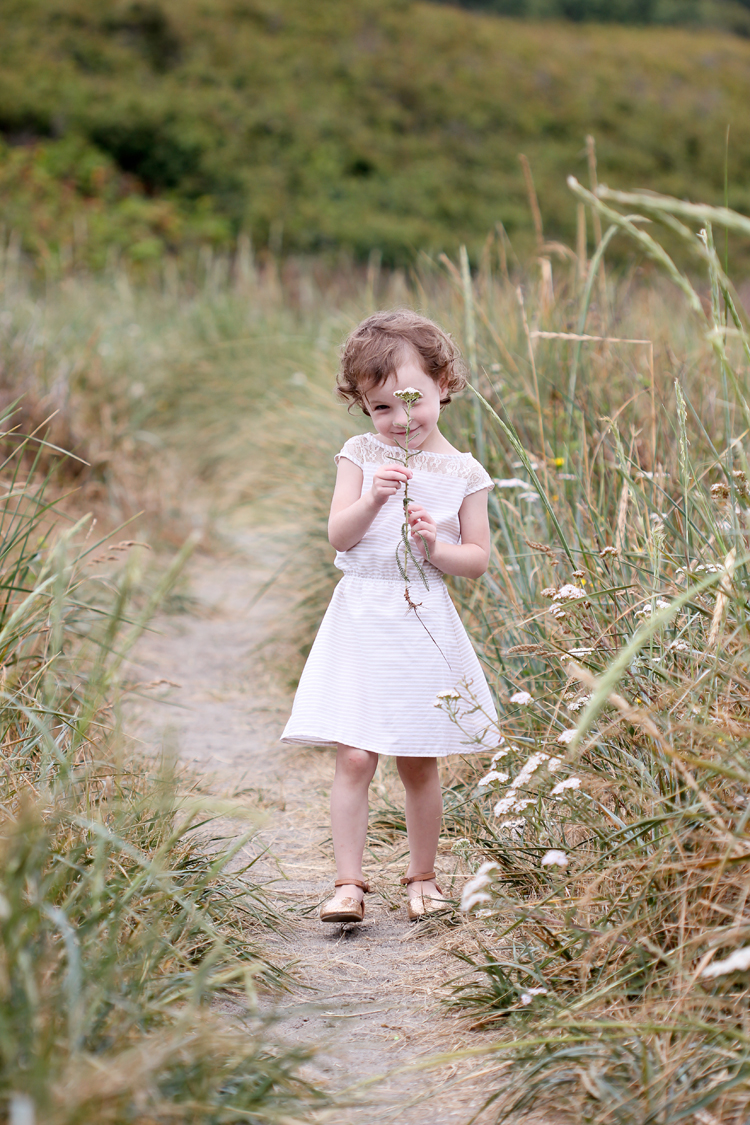 Nope. Not a bit. 😉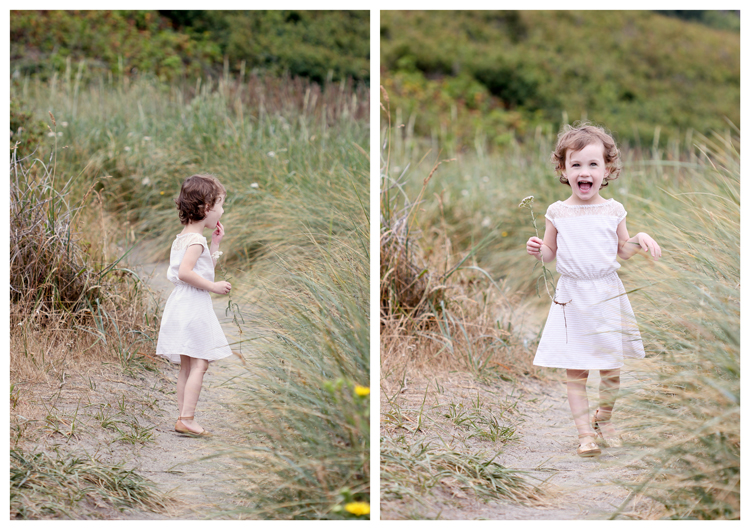 The latest dress to be added to her closet is the Lyon Dress Pattern by Kelly Crawford (Sewing In No Man's Land) for the Sew What Club. If you haven't heard about the Sew What Club, you can read my first post about it —>HERE<—.  Basically, you sign up to receive two brand new children's sewing patterns per month for a small monthly fee. There is also a women's subscription option, if you'd rather sew for yourself.
But…enough shop talk. Let's get back to the dress!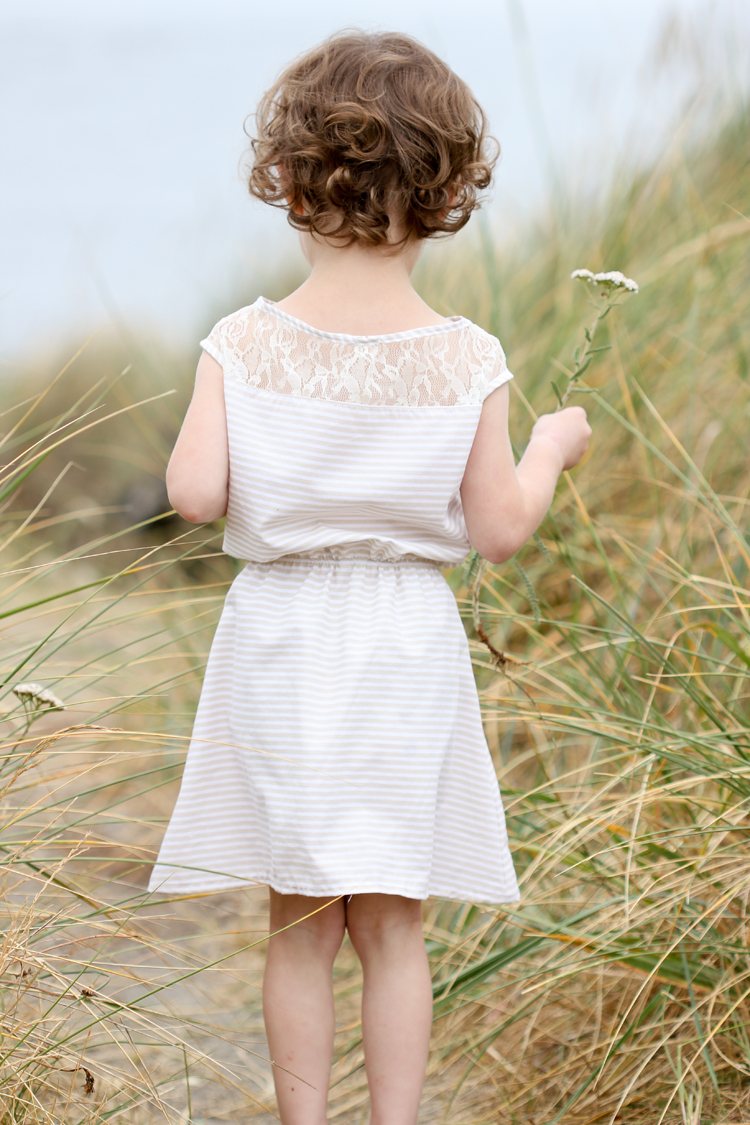 The Lyon Dress is sweet and casual, with an elastic waist and a slouchy top.
My favorite part is that it also flares out at the bottom into an almost twirly skirt. It's such a cute silhouette for little girls.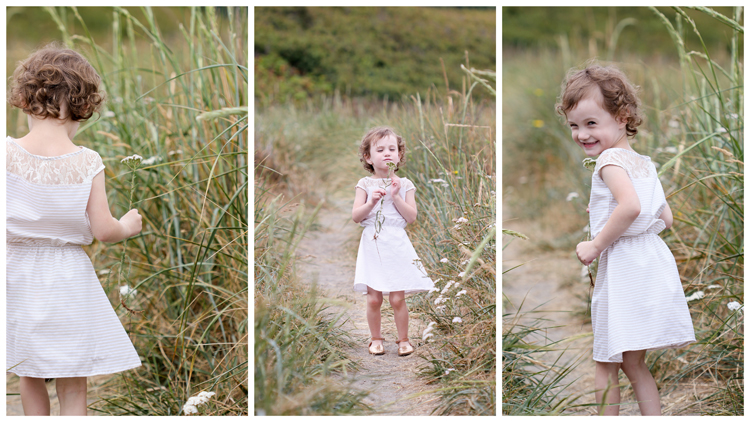 The entire dress is made from fabric from my stash, some scraps of cream lace for the yoke, and – believe it or not – a tan and cream striped bed sheet I have been saving for foooorever.
It turned out to be the perfect combination for this dress!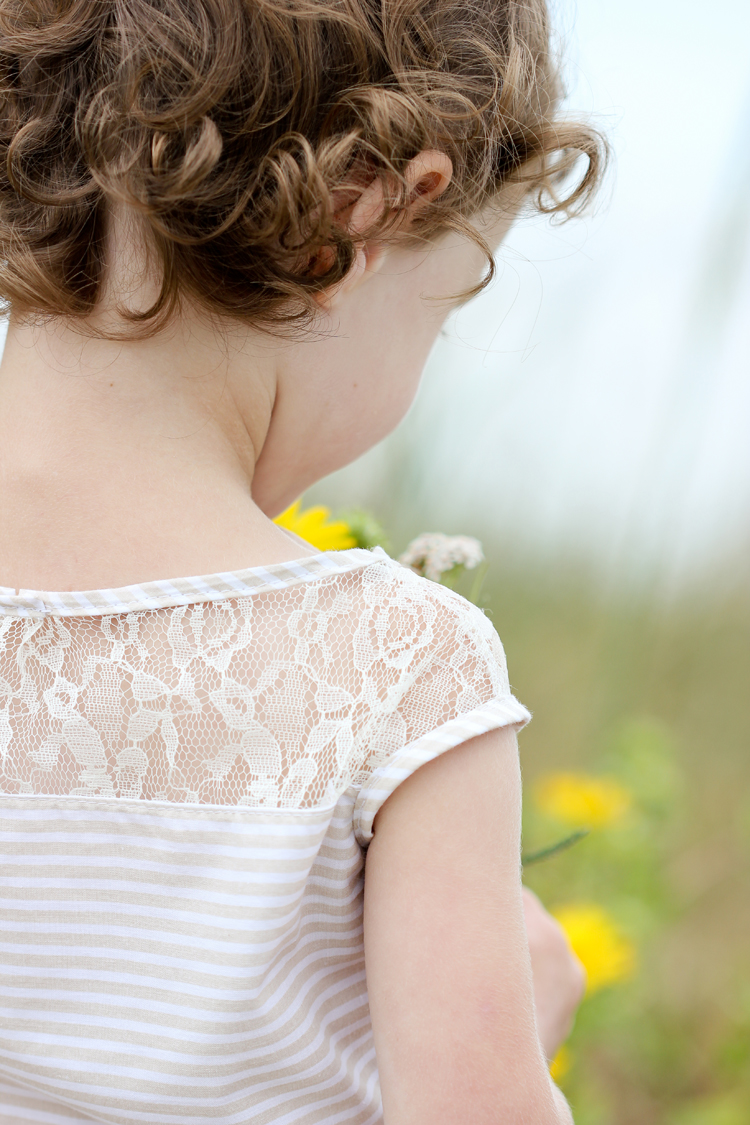 The only change I made at the last minute, was to add a small box pleat to the back yoke. Nat has very narrow shoulders, which is why dresses like this often don't fit her as well as dresses with closures. She often gets a drooping shoulder from time to time. Instead of just rolling with it like we usually do, I decided to try to fit it to her proportions with some creative sewing and it worked! Love it when that happens.
I admit, it would look cleaner if I had pleated it before adding the bias tape, but it was kind of an after thought fix/experiment.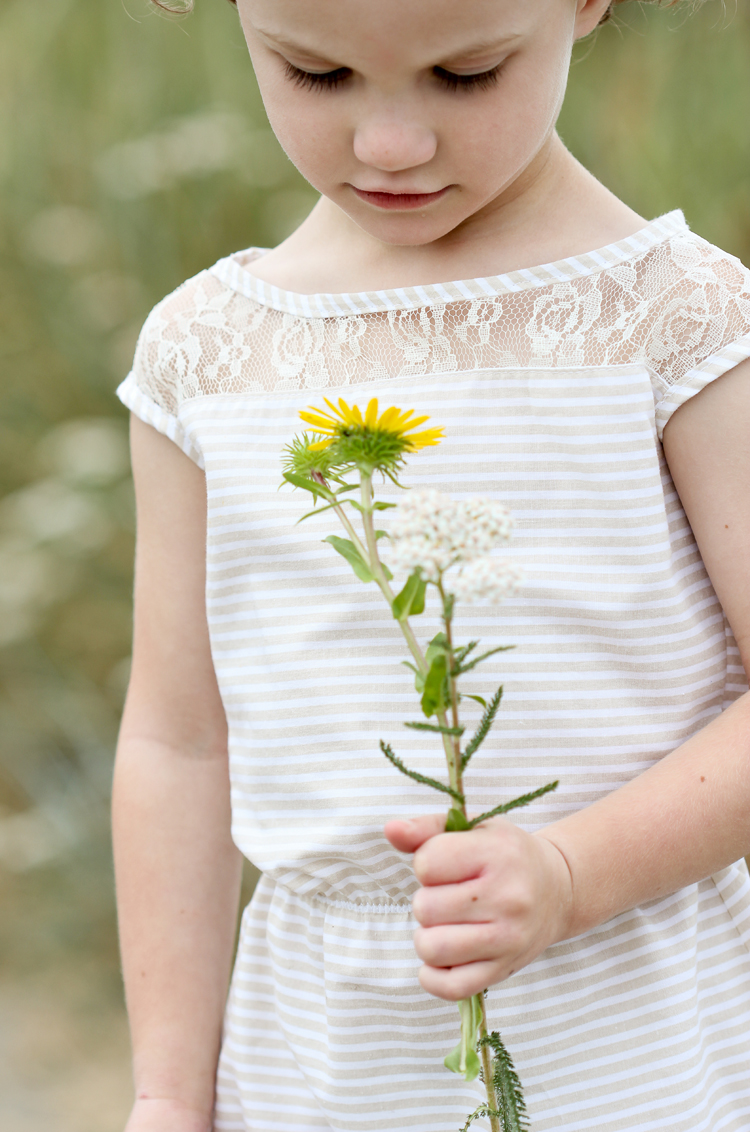 It requires a little extra squeezing and shimmying when she puts it on and takes it off, because although her shoulders are petite, her head is not ;). She surprisingly doesn't mind. It's easily become one of her favorite dresses as of late….and to be honest, probably one of mine too!
Want to see more Lyon's dresses? Kelly has a round up on her site!