This is a sponsored post written by me on behalf of Reeves. All opinions are 100% mine.
Have some kids with jack-o-lantern indecision? What about a jack-o-lantern you can change on a whim? Or with a turn of a block…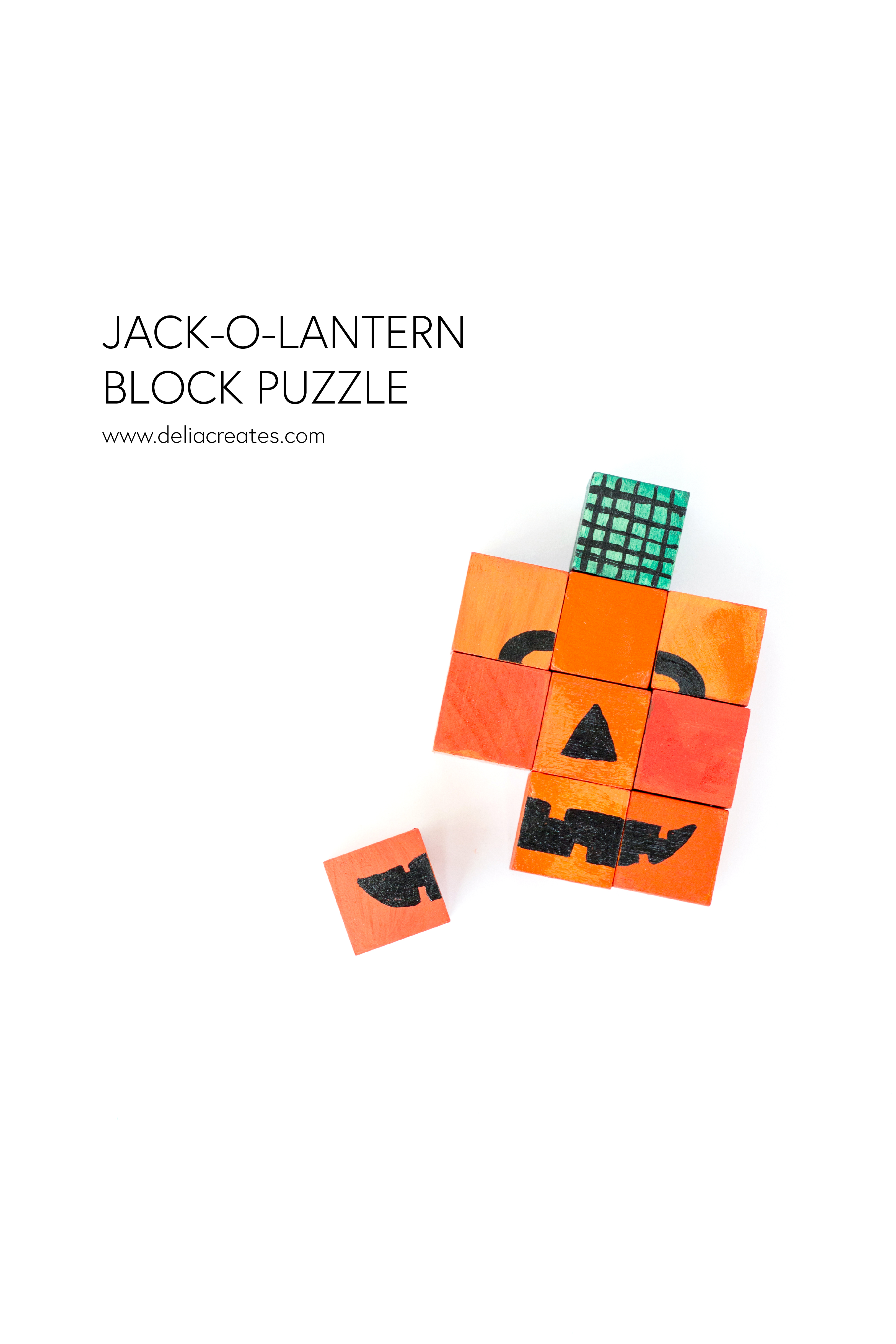 I've teamed up with Reeves to bring you this cute, DIY jack-o-lantern puzzle that's fun for small, and not so small hands alike.
I made them to be like those adorable funny face puzzle blocks, but pumpkin-fied.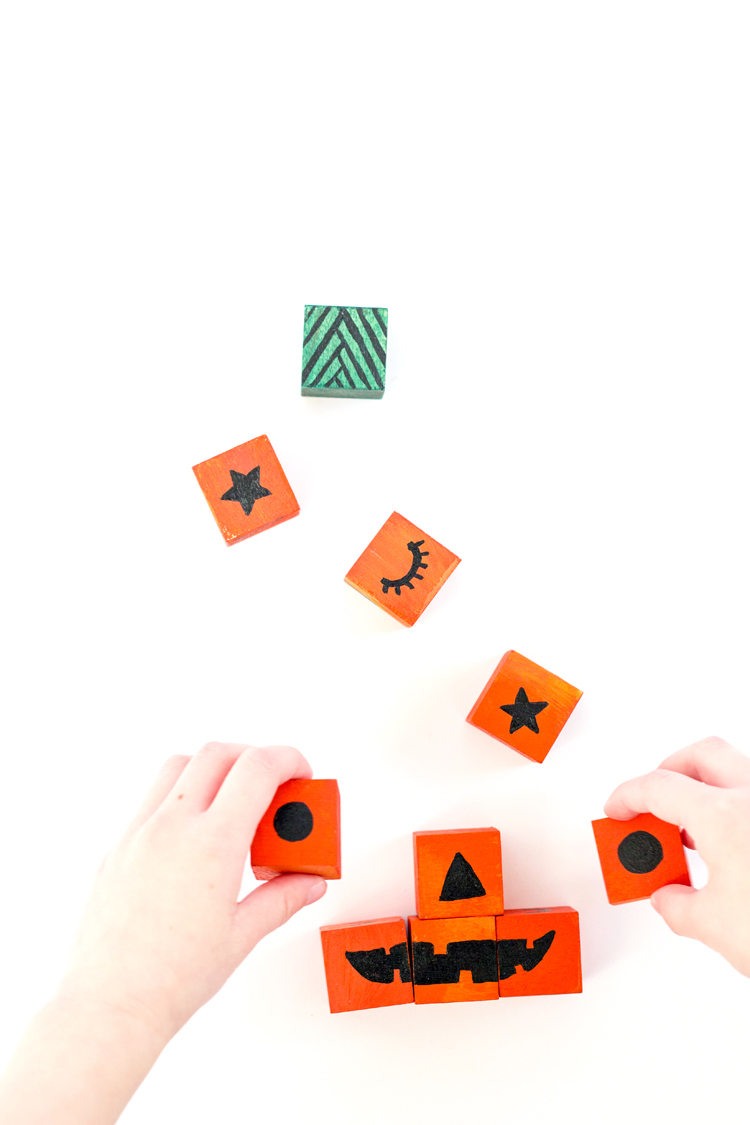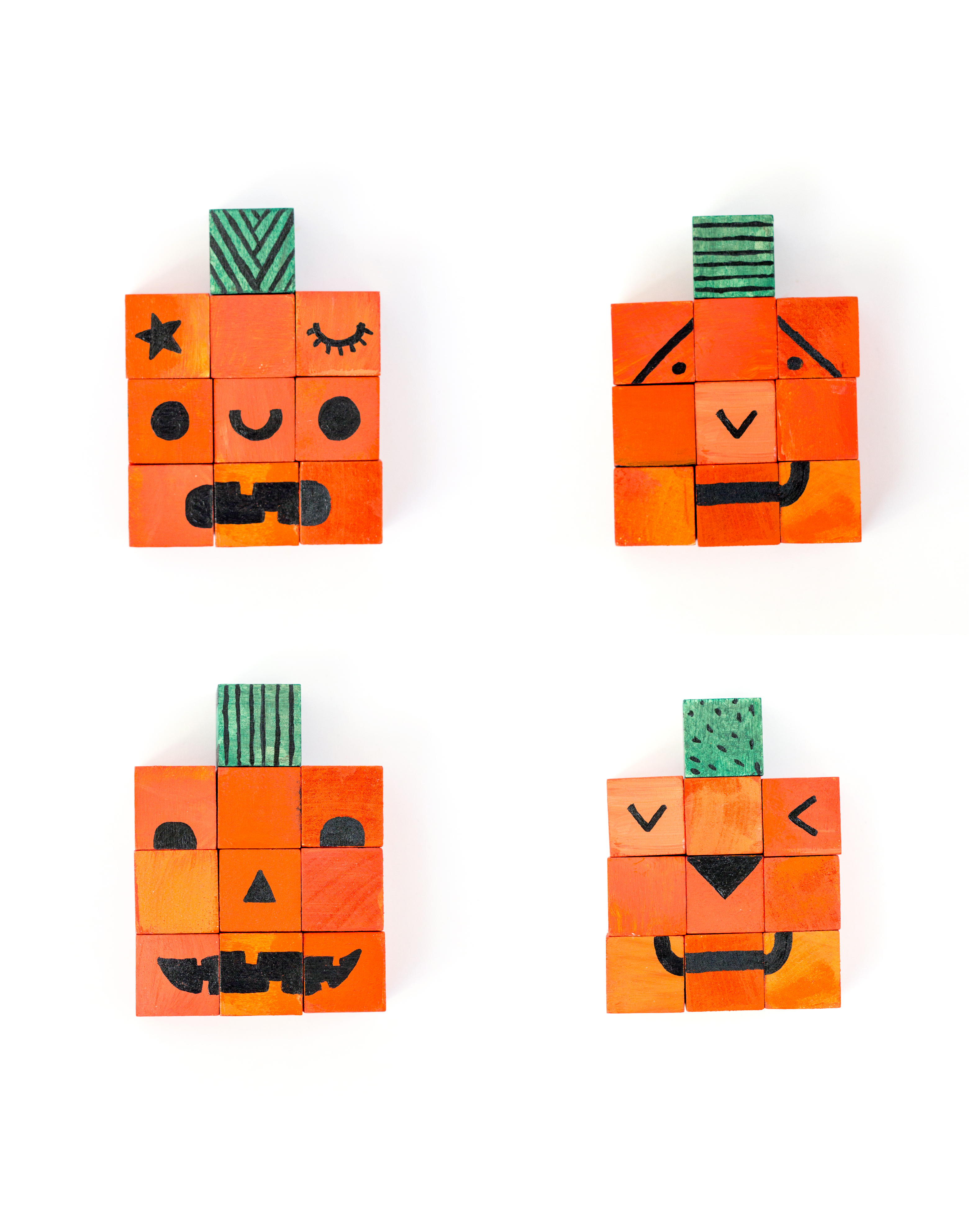 By painting pairs of basic shapes on each side, you can change up the faces in more ways than you can count. A mouth becomes a nose. Eye shapes become the ends of a mouth, or rosy cheeks, or even a beak!
Arrows turned upright makes your jack-o-lantern look awake, downward it looks asleep, and to the sides it looks like it's laughing. Maybe just turn one for a fun wink. The possibilities are endless!
 With this project, the creativity doesn't stop after the craft is complete.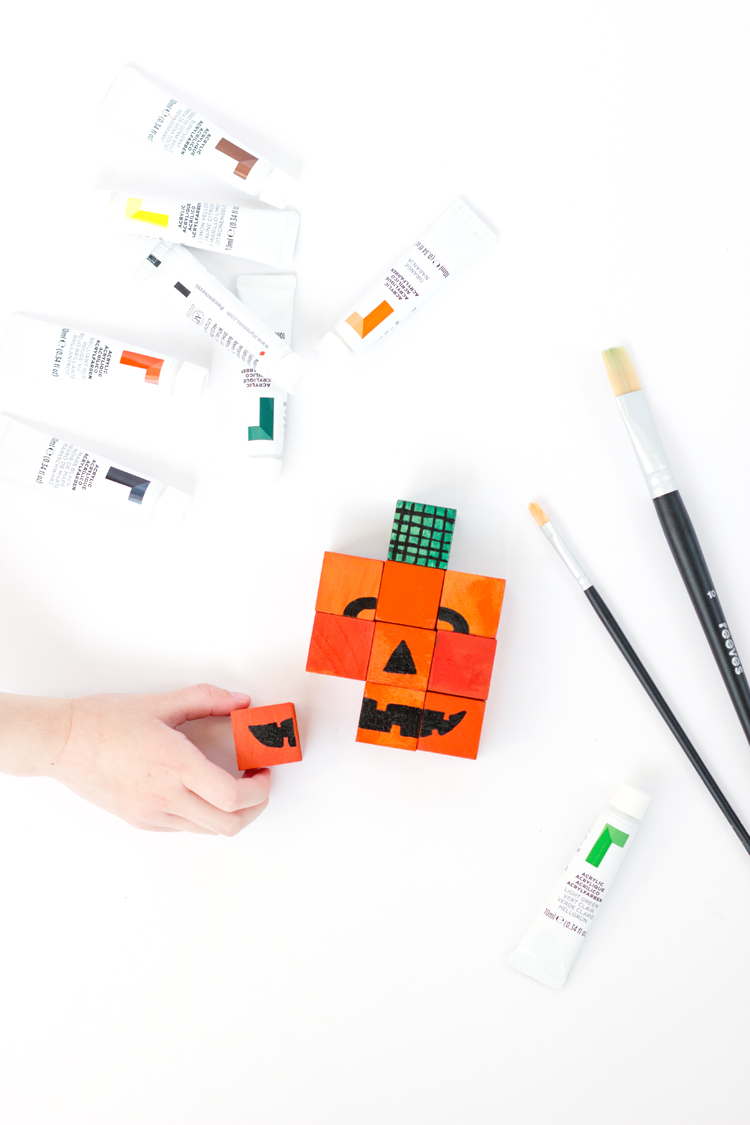 Materials:
Ten, 1 inch wood blocks 
Reeves acrylic paint and brushes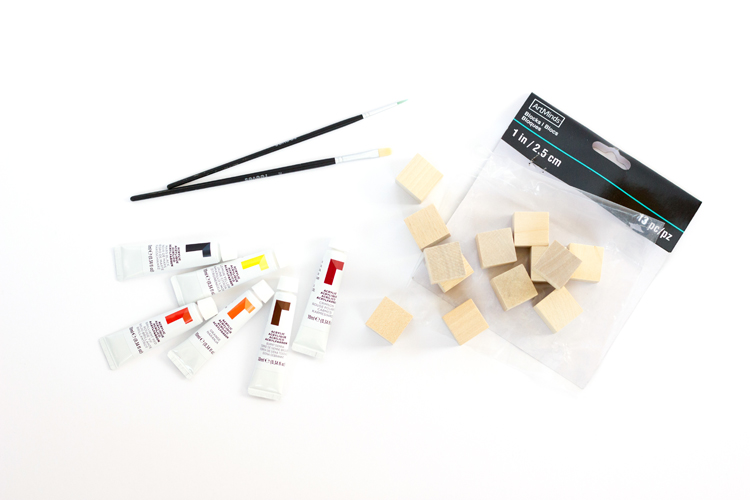 Material notes:
– I found my wood blocks in a pack of 13 from Michaels.
– I like using high quality acrylic paint for smaller projects like this because they hold up well to handling and scratches, even without a sealant. They are also more opaque and usually only need one coat to get the job done, which makes this project a super quick finish!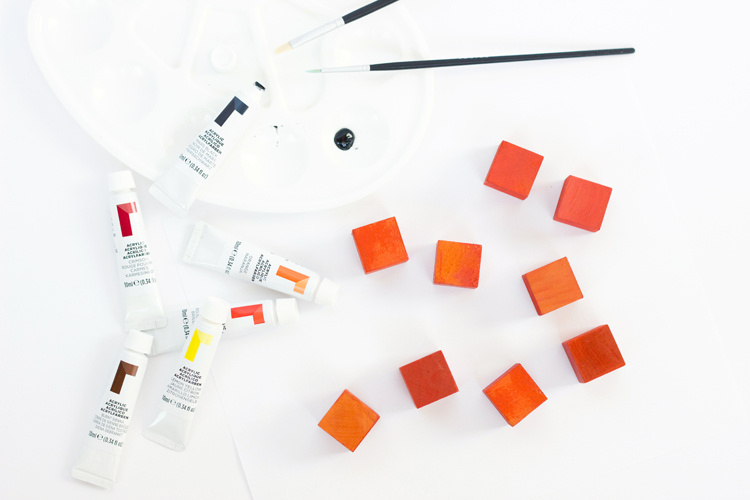 1. Paint nine blocks orange and one block green.
I like to mix yellow, red, brown, and orange to get a really rich, vintage like orange. I keep it only partially mixed too so that I can get a varied orange color for each side of the block to give it a painterly texture.
Variations: You could also paint each side of the blocks a different color of the rainbow. Make this jack-o-lantern as colorful as you want, or even go au naturel, and just skip to step two.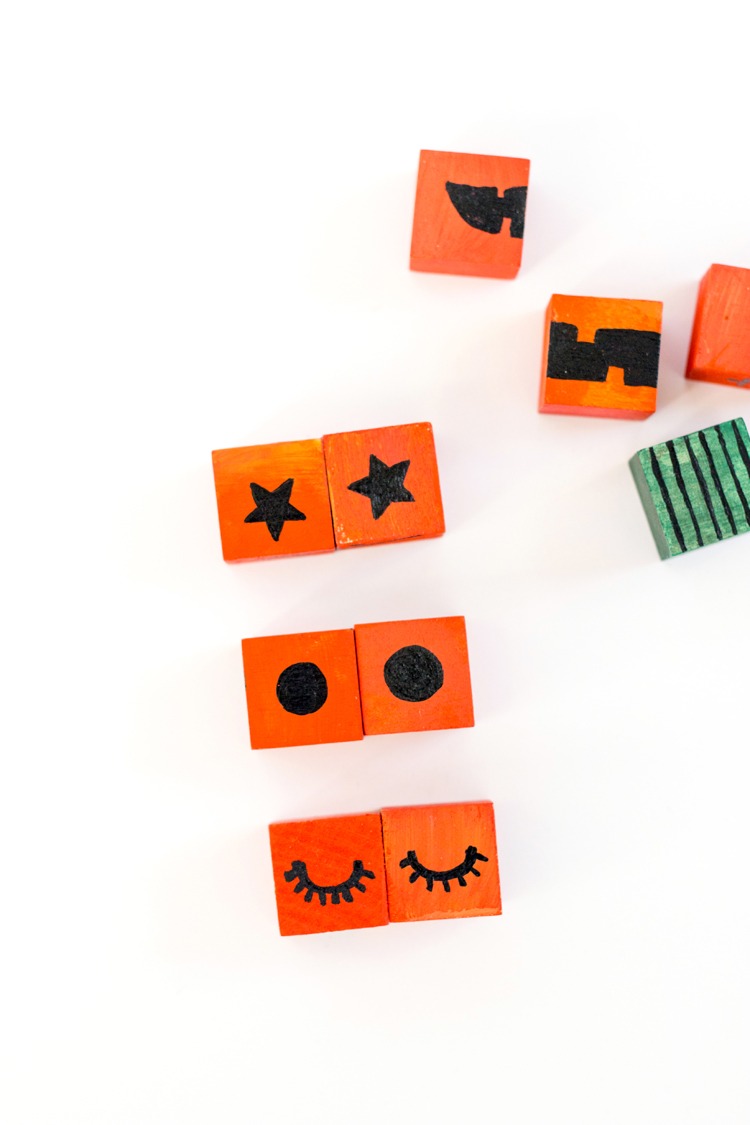 2. Add simple shapes to 3-4 sides of each block. Some sides need to be blank so that they can fill in the rest of the pumpkin face. I made each side of the green block different, to add variety to the stem as well.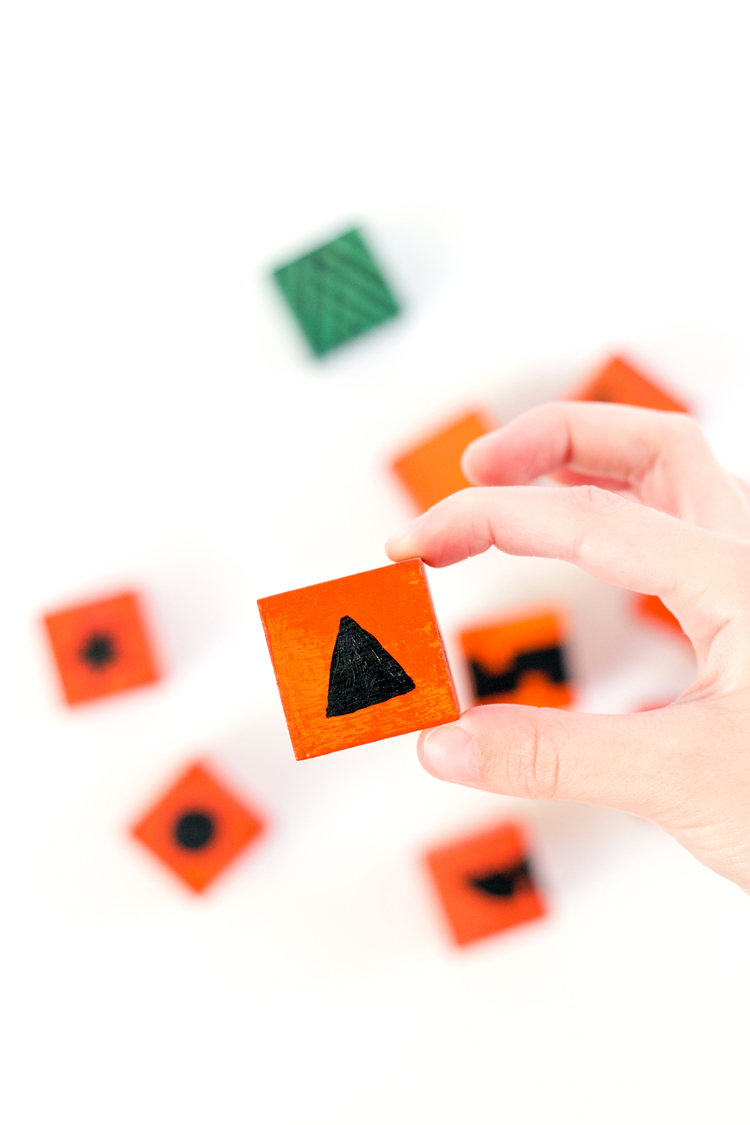 For my shapes, I included a classic jack-o-lantern face of triangles and a toothy grin. Then I added in straight lines that can be used for a mouth, eyes, and a nose.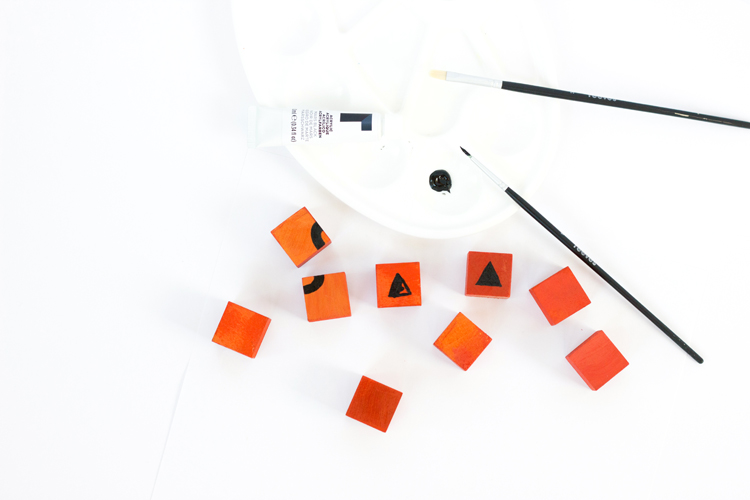 Some of the shapes were more geometric and less obvious. Like curved lines that hug corners, semi-circles along one edge, circles or stars that can be used for cheeks, eyes, or a nose. And some were more on the nose, so to speak ;), like the closed eyes with eyelashes.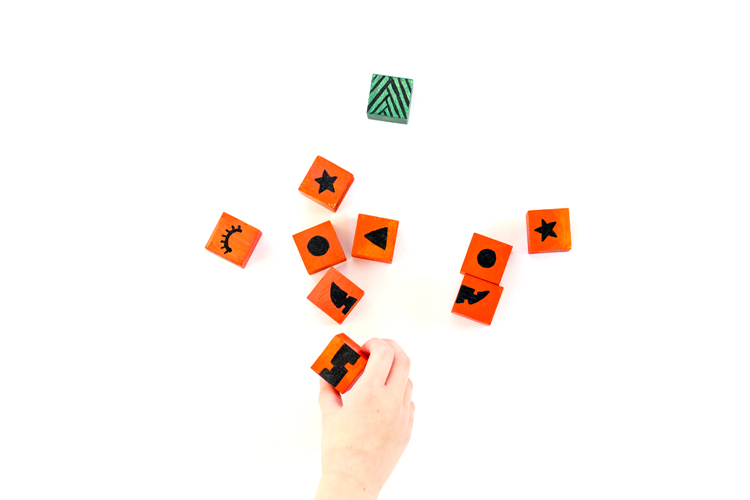 You can add a clear sealant to the blocks if you need to, but the high quality Reeves acrylic paint holds up well on its own.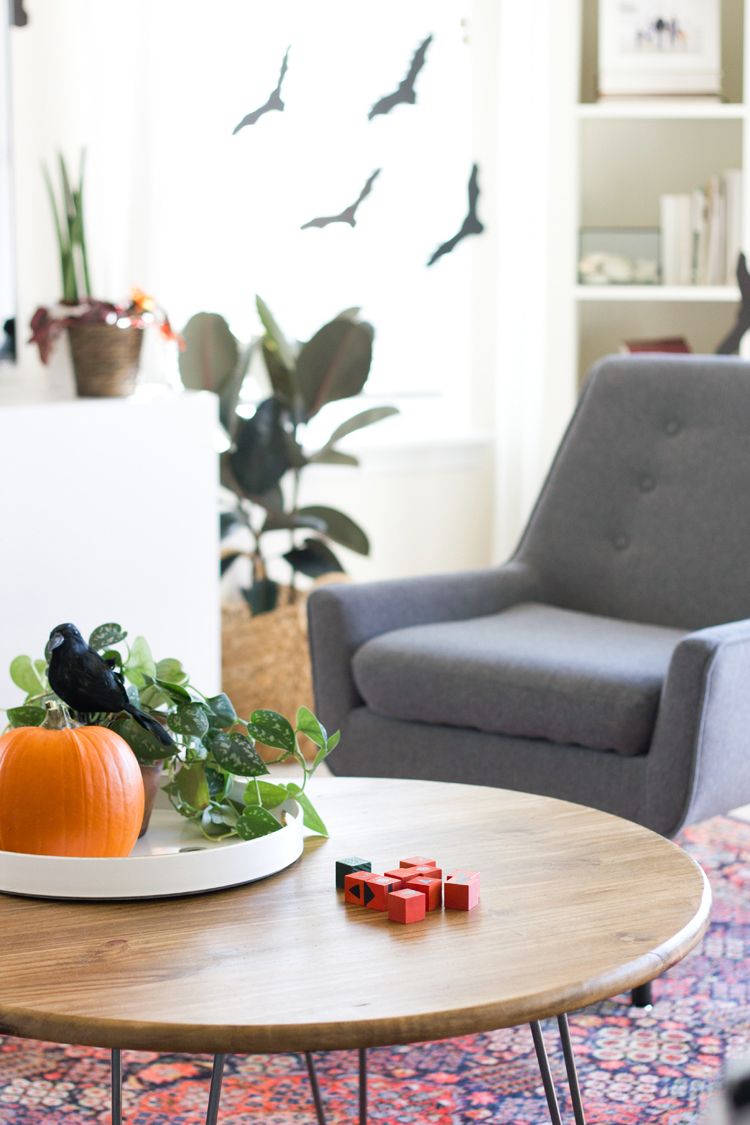 It's a fun little brain exercise that doubles as festive Halloween coffee table decor!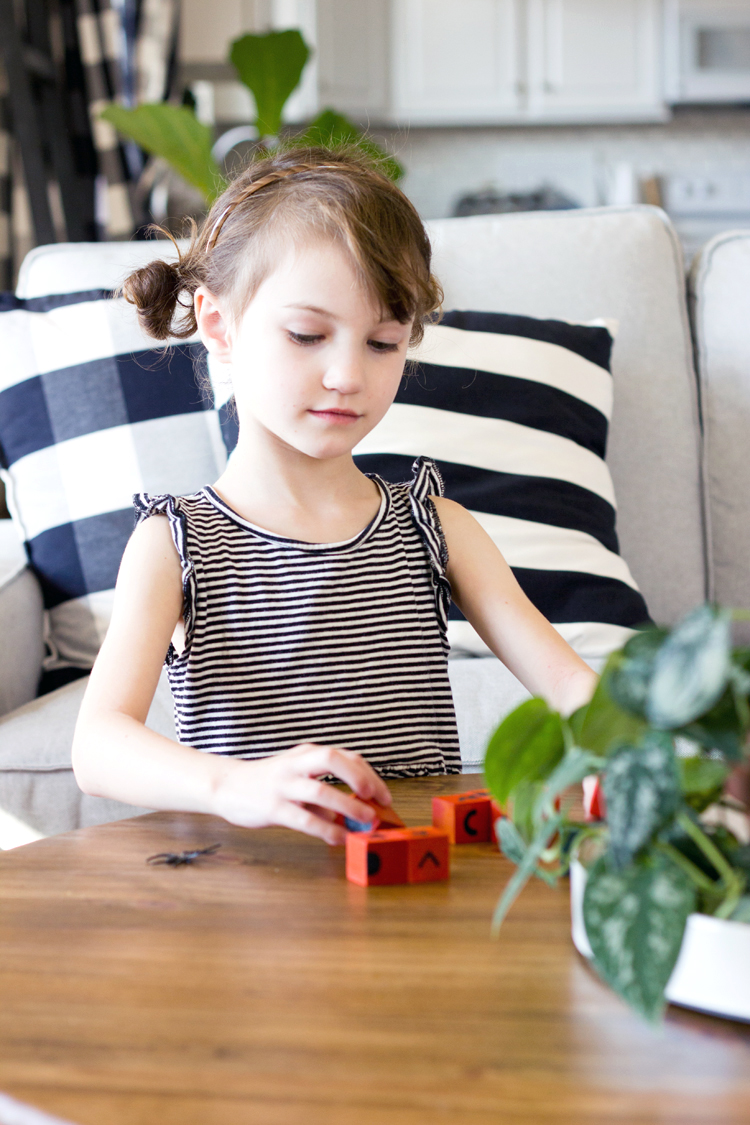 Set your pumpkin puzzle out with your holiday decorations and let others get in the jack-o-lantern planning mood. And be prepared to be surprised with the combinations others come up with.