I'm especially excited about today's post because I'm reviewing Anne Weil's new book, Knitting Without Needles!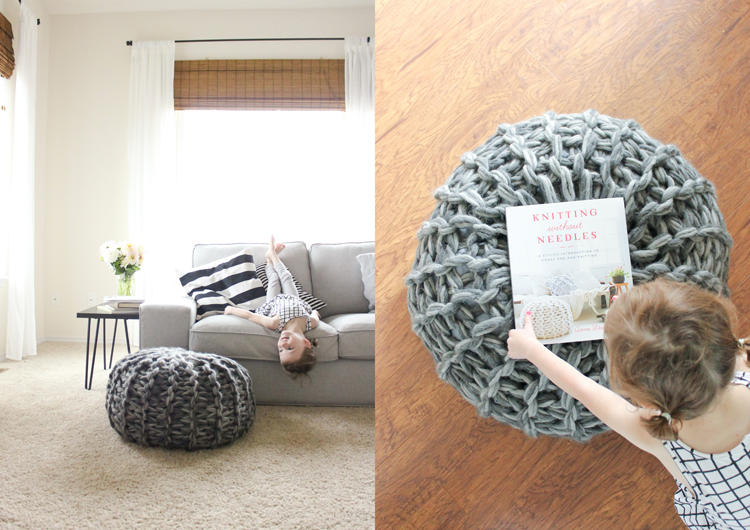 When Anne, who is also the mastermind behind Flax & Twine, asked me to be on her book tour, I jumped at the chance to say yes.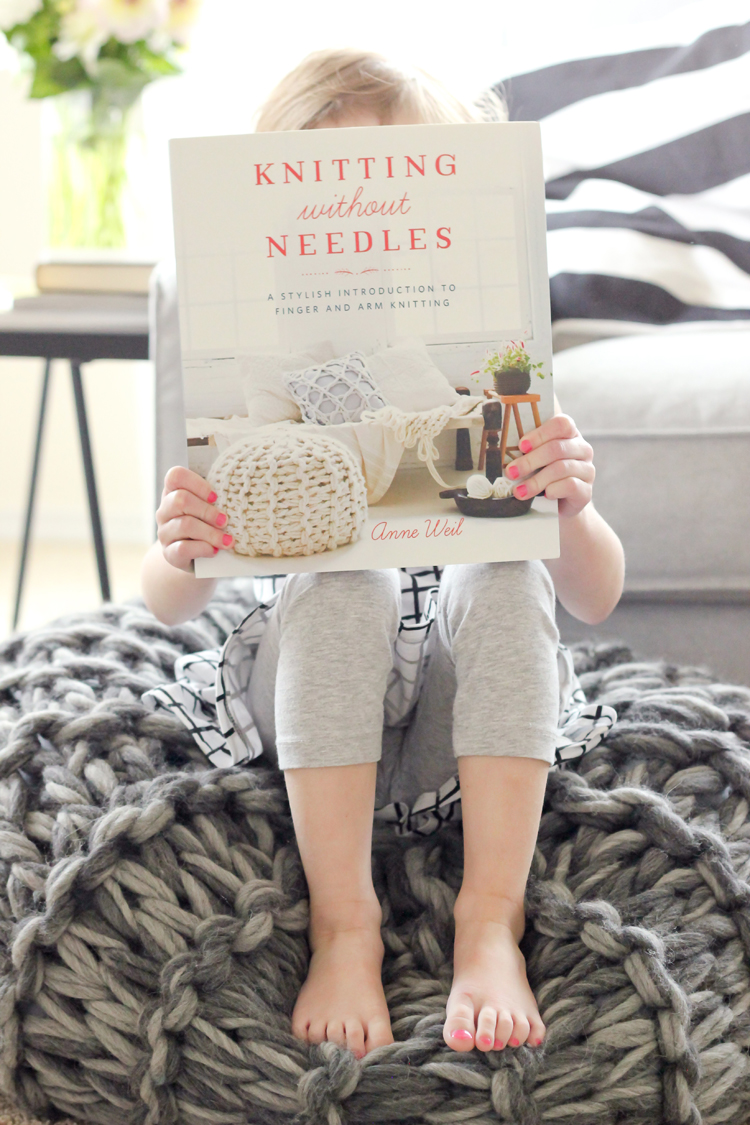 Everything Anne does is…well…perfection!
And her new book is no exception.
The photography is simply stunning. It's a book worth having in your library solely for eye candy inspiration. Even, my three year old enjoyed flipping through it. 🙂
Here are just a few captures from the book:
But it offers more! The variety of projects is fantastic. From finger knitted wire crowns, to hats, to baby booties, to baskets, pillows, blankets, jewelry…rugs… gah! There's SO much!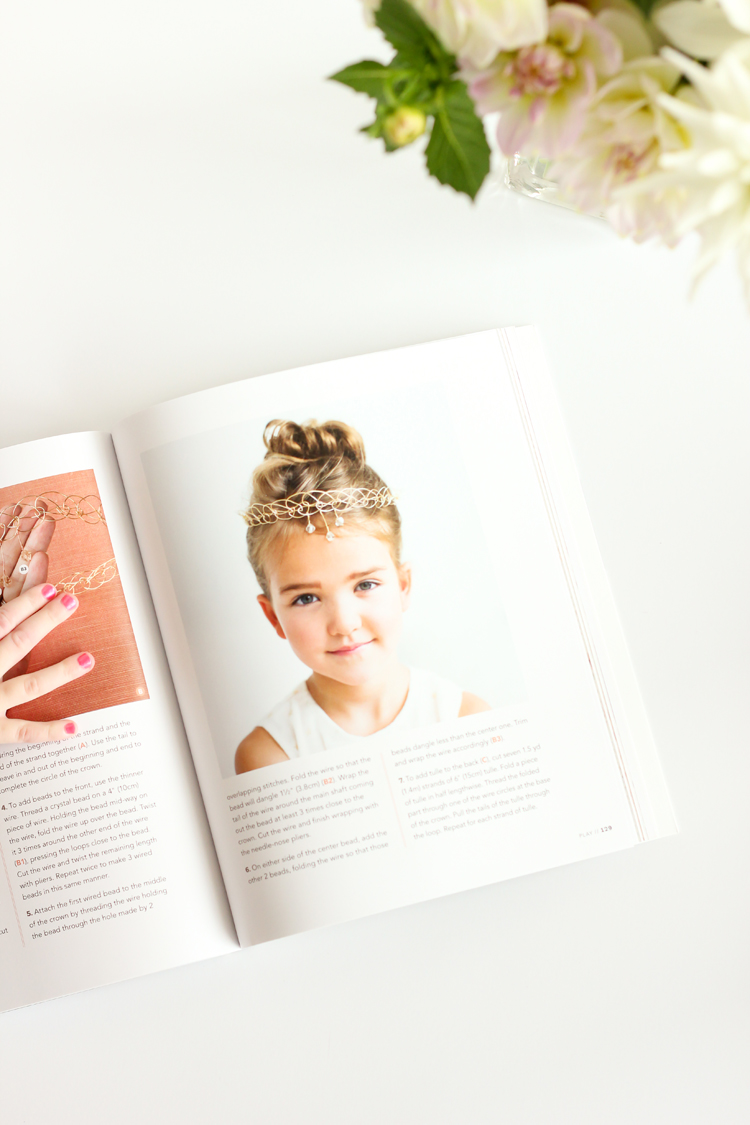 Confession…I have never finger knitted or arm knitted a day in my life. But, I have no doubt I can learn from Anne's book. The instructions are crystal clear and even her instructional photography is just SO pretty to look at. It's truly a book for all ages and abilities.
I plan to hunker down with a project from her book this winter after the holiday hustle and bustle subsides.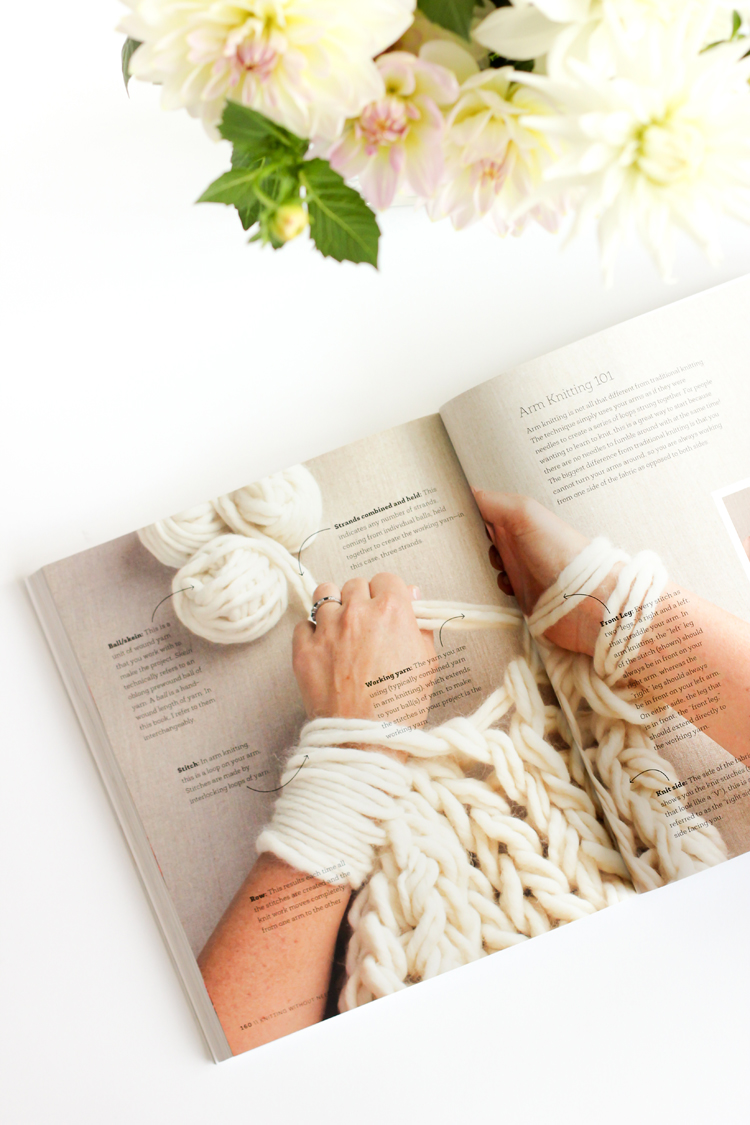 I know it sounds like I'm gushing, but Knitting Without Needles is really that good. My gush fest is completely justifiable and sincere.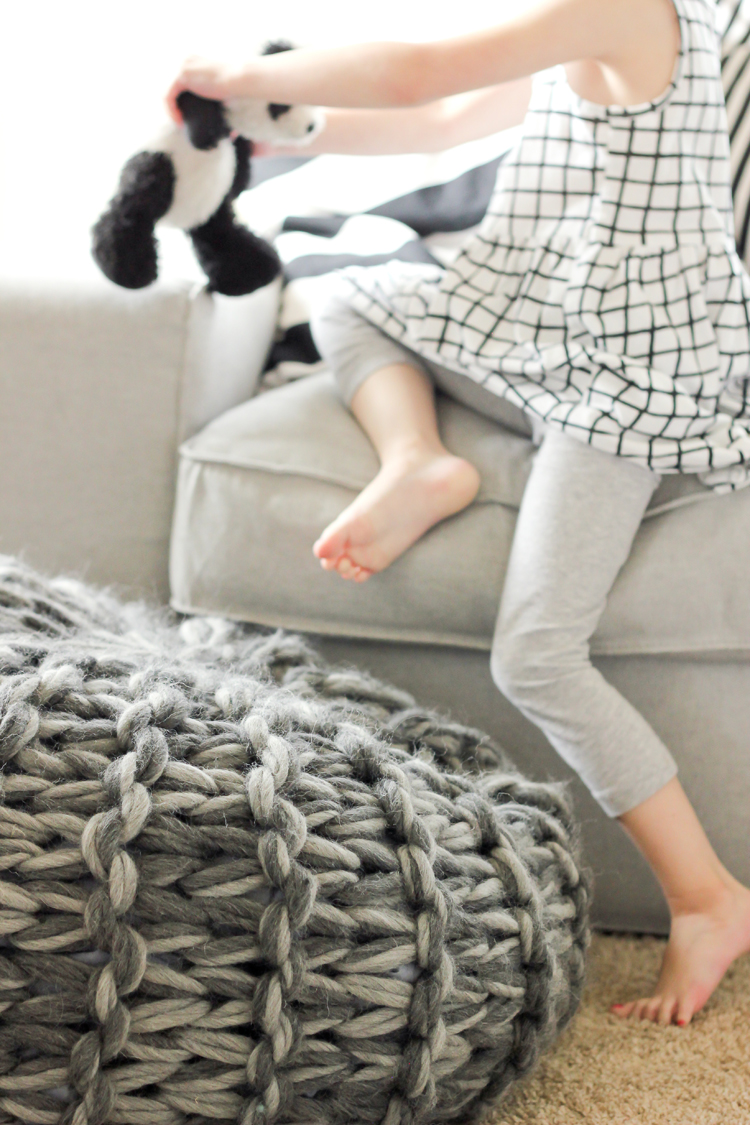 Anne recreated the pouf project from her book for all the participants on her tour. I'm head over heels over here. The texture of the pouf is amazing and the yarn from Purl Soho is deliciously soft.
The pouf is knitted with several strands worked together, so Anne offered to create a tweed mix for me by incorporating two colors together. I love it! I think it really highlights the pouf's beautiful texture.
We moved into our new house, actually our first house (!), six months ago and we still have not hung a single picture frame yet. Unpacking is taking forever this time because we are also renovating a little bit at the same time, so I chose the most decorated corner of our house to take pictures. ha!
The pouf will likely stay out in our main living space though anyway. It makes a great ottoman/reading/snuggle spot and the colors work great in the space.
If you want to take a closer look at Knitting Without Needles, check out the other reviews on the tour:
Each blogger has shared different bits of the book on their sites, so you can get a more well rounded look at all the projects in the book.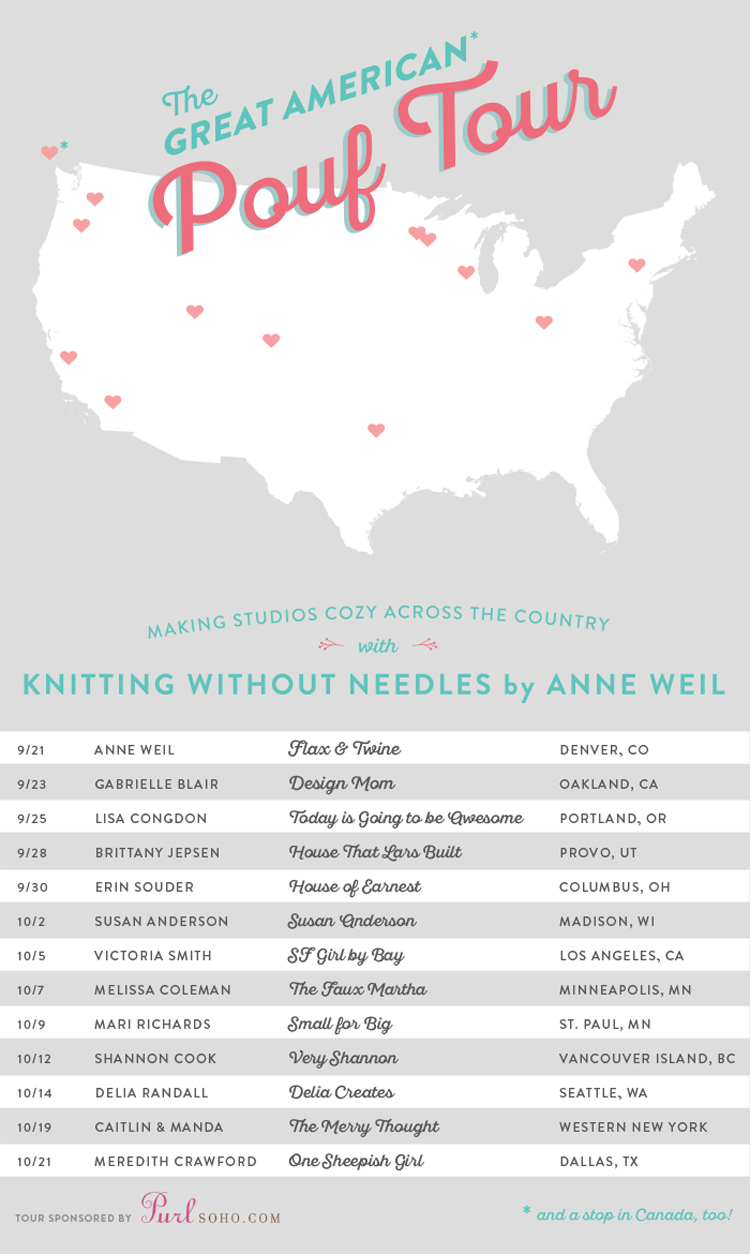 Disclaimer:
The book's yarn and all the yarn for this tour were graciously sponsored by 
Purl Soho
.
This fabulous floor pouf was made with Cascade Magnum yarn.
Kits for the poufs or signed copies of Knitting Without Needles can be purchased at
Anne's shop
.