It's becoming an unofficial tradition.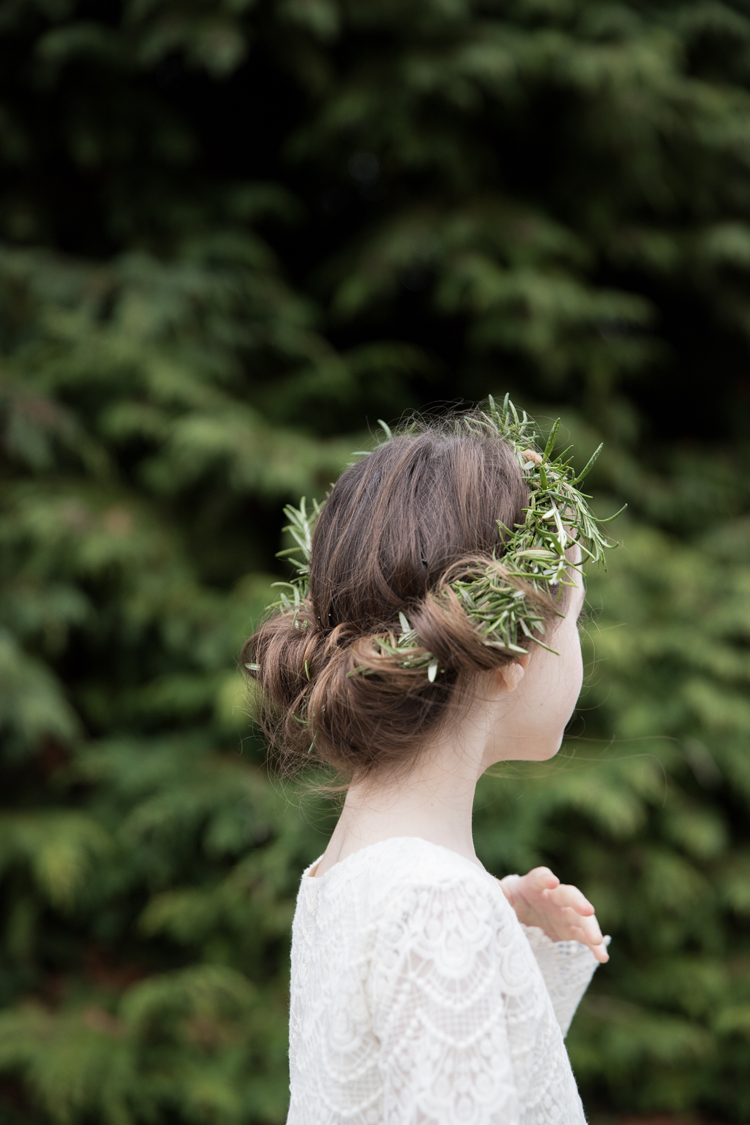 For the past few years I've made my daughter a Christmas dress, that then becomes her Easter dress or a Spring dress.
It knocks out two seasonal birds with one neutral colored stone.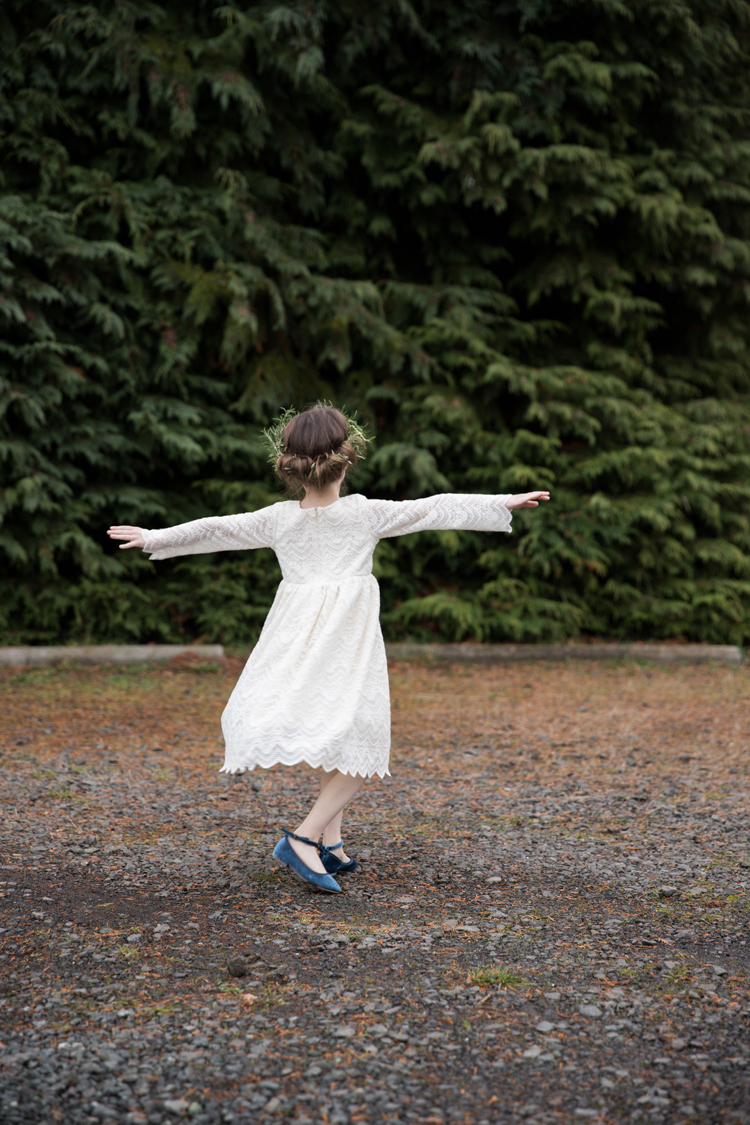 You can see previous dresses here (Christmas), here (Easter), and here (Christmas dress which became a spring tunic). As you can see, I stick to cream and pink which works great for both holidays.
Fabric
This year, I decided to stick with cream again, but in this gorgeous lace from Jo-Ann. Because I knew the dress would pull double holiday duty, I decided to splurge a little on the fabric. It came out a little pricier than I usually spend on her dresses, even with a coupon. But that lace…totally worth it.
It's a polyester lace, so instead of hemming it, I very carefully cut it along some of the thicker stitching and left it as is (which I would like to add took longer than hemming..blah ;)). It doesn't fray and since it requires hand washing anyway, it should stay nice and tidy.
I would also like to add again that I also can't believe I let myself get a fabric that requires hand washing for a little girl's dress. 😉 Ah! That lace! The lace made me do it. All the heart eyes.
Pattern
Since the lace is so intricate and detailed, I decided to go super simple with the style and shape of the dress. I used the Geranium Dress pattern from Made By Rae and used the expansion pack for the sleeves. I lengthened the original bodice by about 3 inches, used the fitted long sleeve pattern (there are several options), and used a zipper closure for the back of the bodice.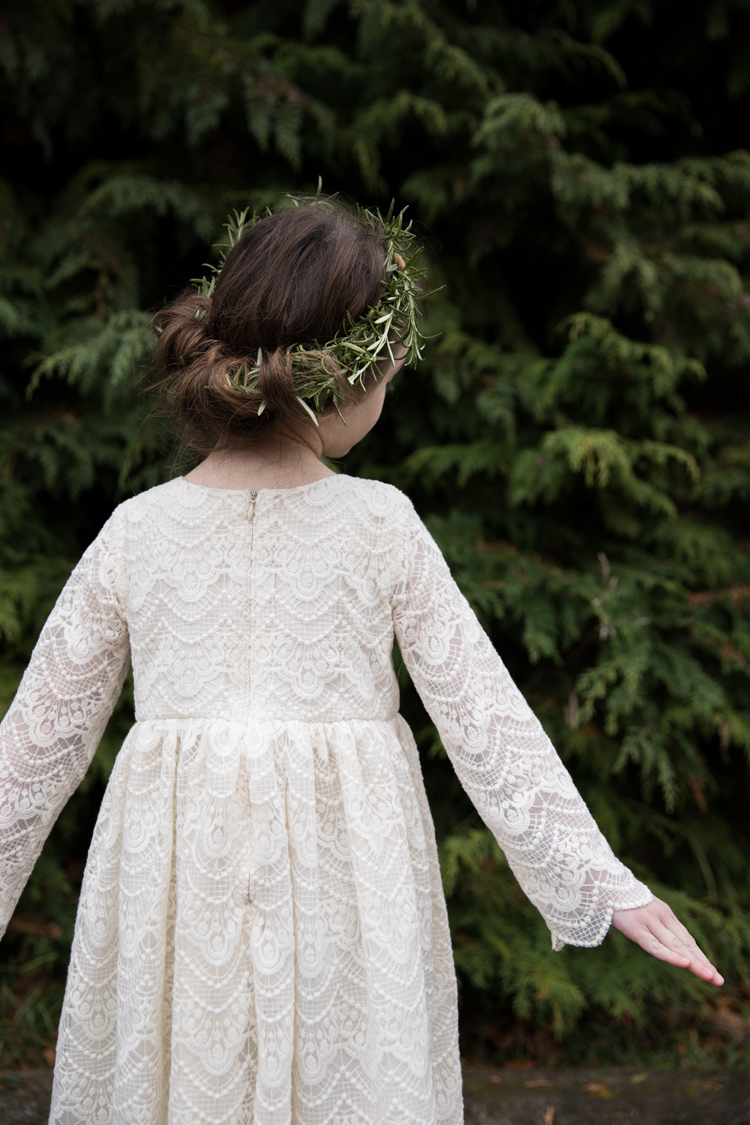 I wanted it to be an invisible zipper, which it technically is, but with some top stitching. I didn't think through the construction beforehand and had already sewn most of the dress together when I got to the zipper (and I didn't want to pick stitches out of that lace), so my choice was to hand stitch the lining to the zipper or top stitch it in. I top stitched it. 😉 Even still, I think it has a nice clean finish.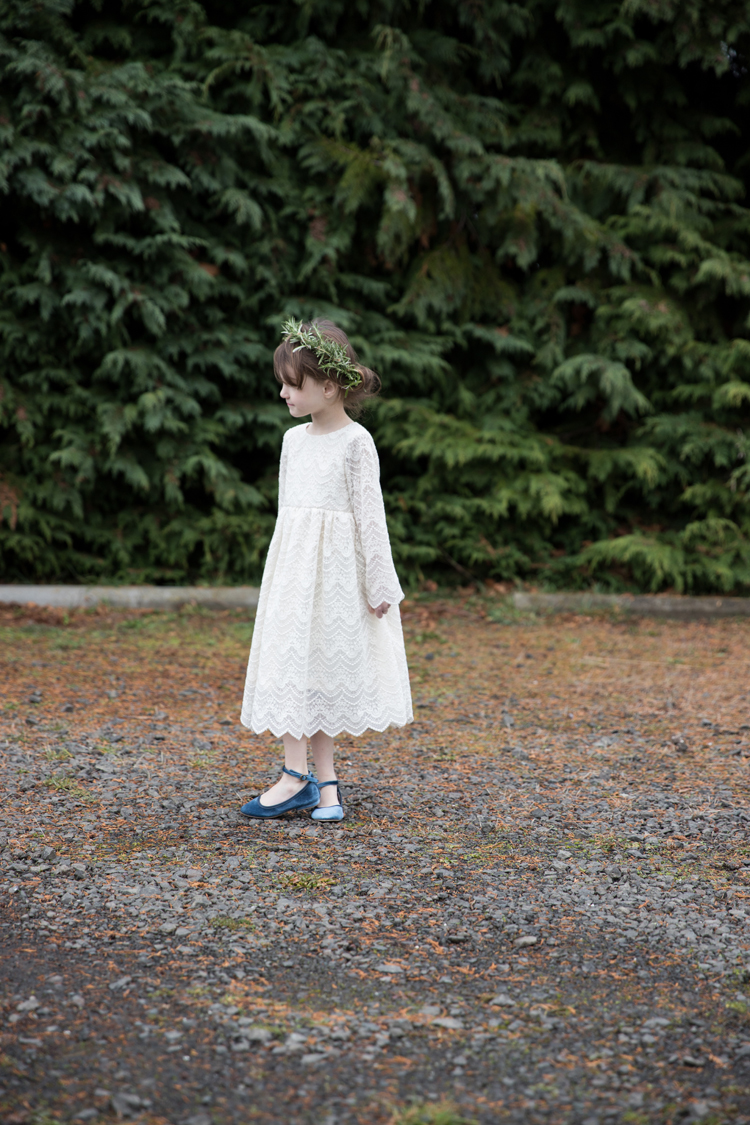 The reason why I love the Geranium Dress pattern is that it grows so gracefully with my daughter. Every Geranium dress I have made her (and I've made a lot) fits her from dress to tunic so she gets a ton of wear out of it. I made this dress slightly bigger in the bodice with a longer skirt and it still looks great. My guess is it may even make it to next year, with a knee length hemline and 3/4 sleeves.
I love how girls can get away with that.
Construction Notes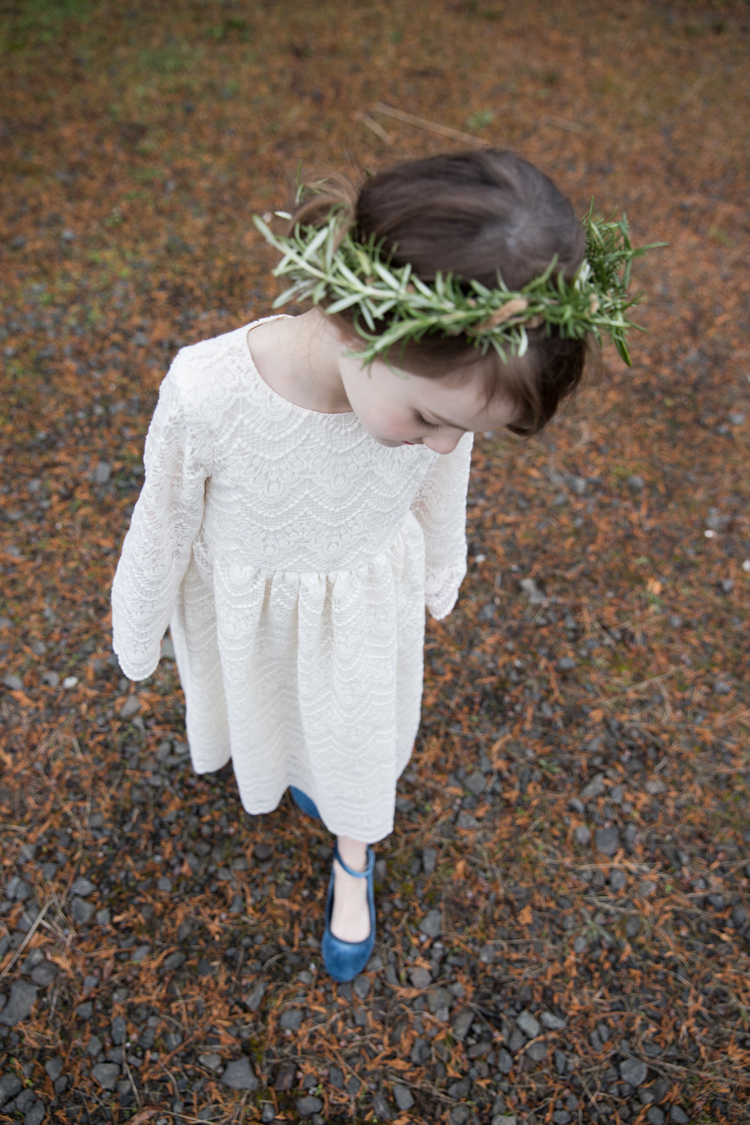 I used the lace as the main fabric and the lining as the lining, like normal, but since I knew the seams would show through, I made sure to use matching thread throughout. I trimmed down the seam allowances to 1/8″ and finished them with a zig zag stitch instead of serging them, so they would keep a lower profile and so I could use the same thread throughout. It helps that the lace is opaque enough that you can't see the seams too much at the sleeves.
To keep the neckline from rolling, I top stitched right along the fold, so that you can hardly tell it's there. I sewed the lining and lace skirt to the bodice as once piece, except for at the zipper, where I separated it to give the zipper a nicer finish from inside and out.
Accessories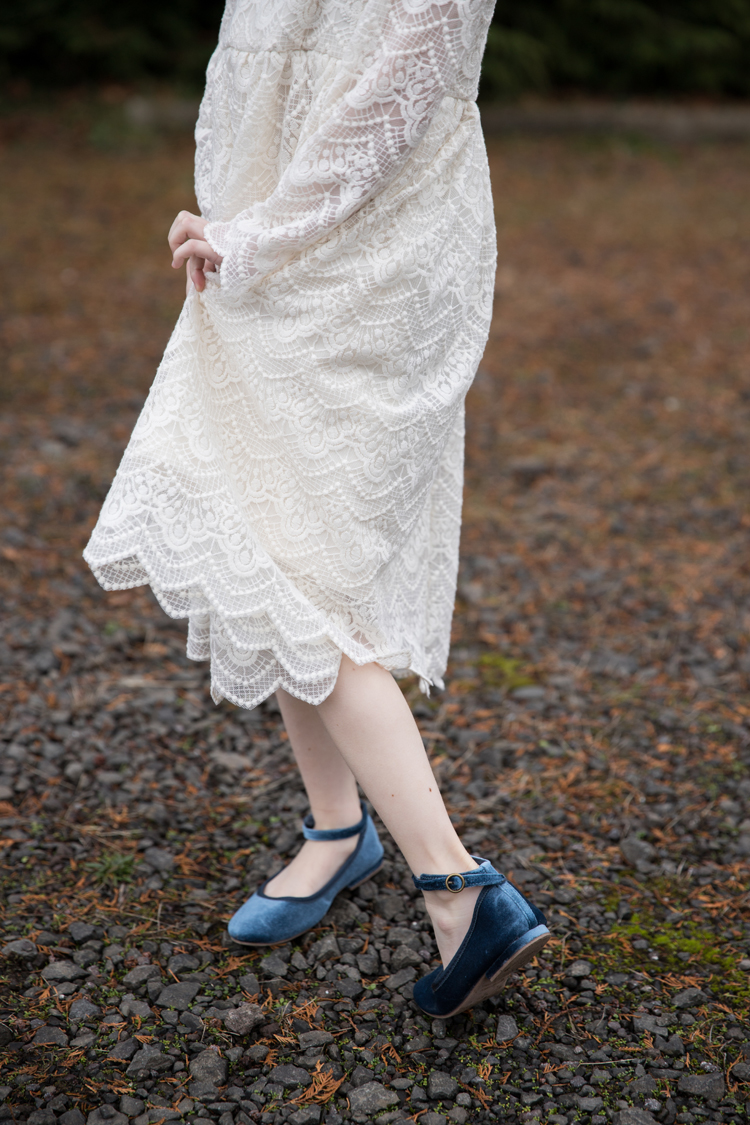 To complete the look, I found these beautiful blue velvet shoes from Old Navy (affiliate link), which also come in pink! I know they are kind of more Easter than Christmas, but with a rosemary crown they look totally festive.
I told Nat it was princess angel dress and she ate it up. She daintily pranced around for pictures and she can't wait to wear it on Christmas Eve morning. Seriously, little girls are the best. She is at such a fun age.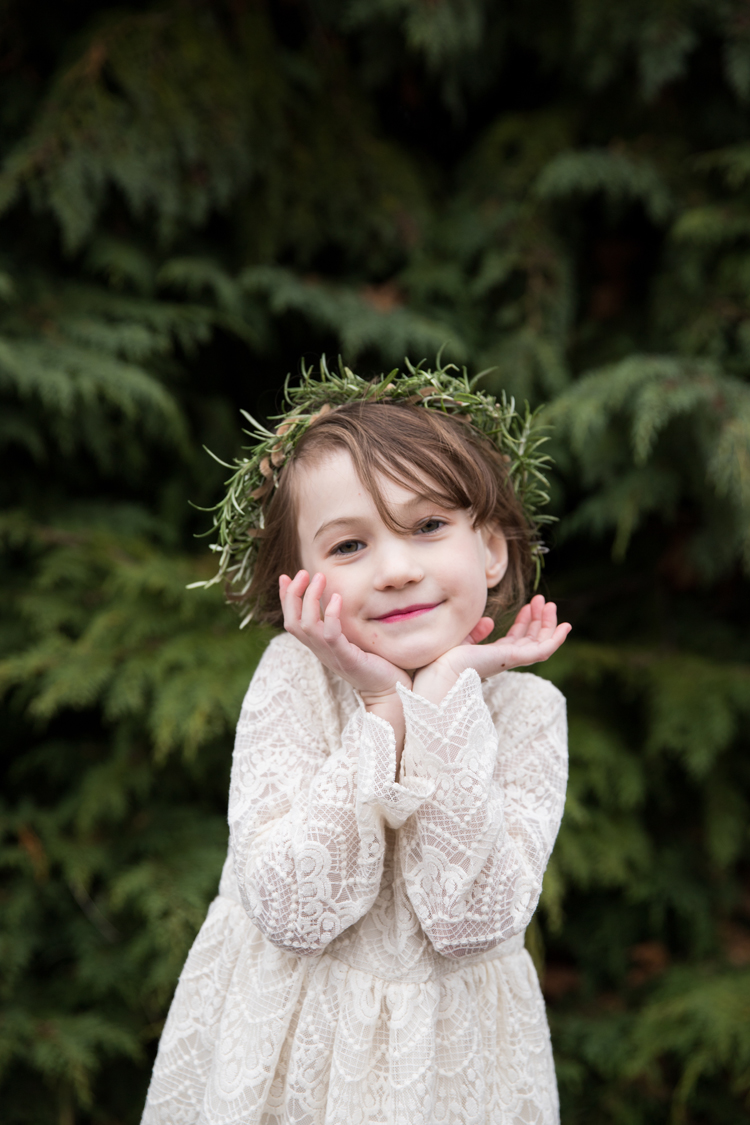 Sources: Cream lace fabric and cream lining: Jo-Ann // blue velvet shoes: Old Navy // Rosemary crown: compliments of my garden 😉