One of my all time favorite ways to use left over chicken is to whip it up into a chicken salad, and make lettuce wraps.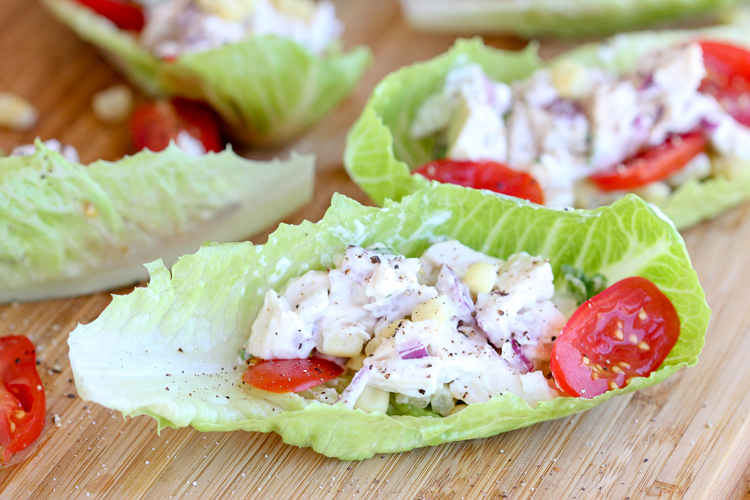 Mmm mmm!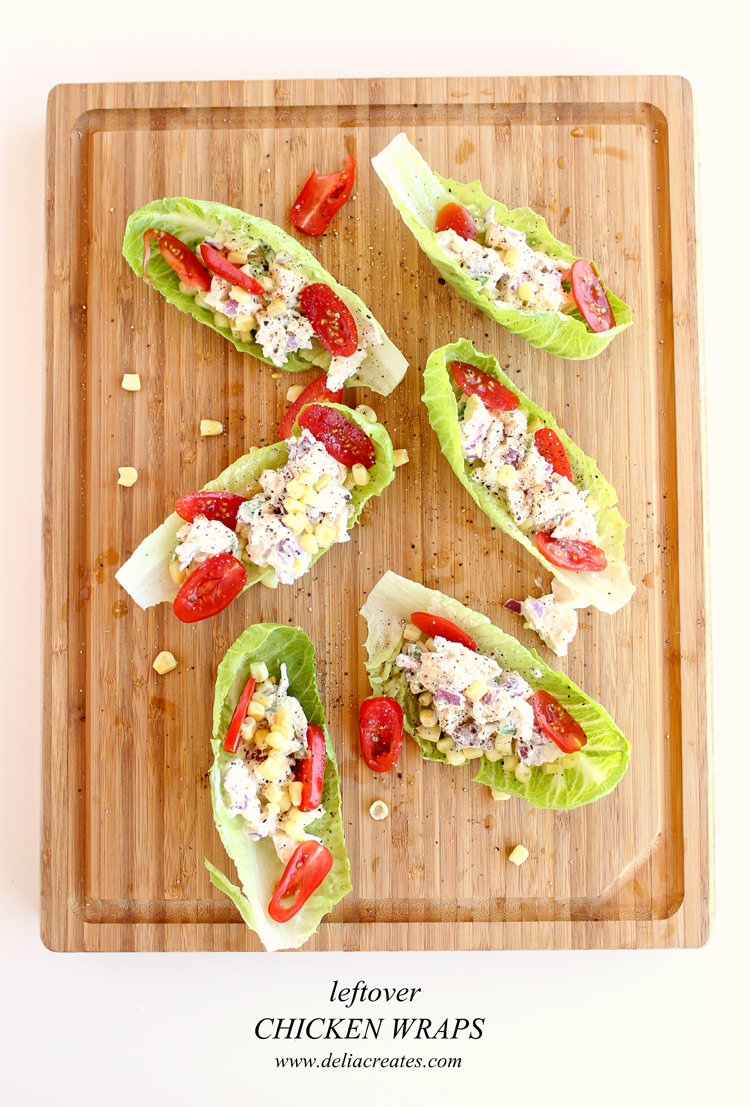 It's the perfect summer meal as well, because you don't have to cook anything, it's cold, crisp, and it uses up your abundant leftover summer produce while you're at it. Winning!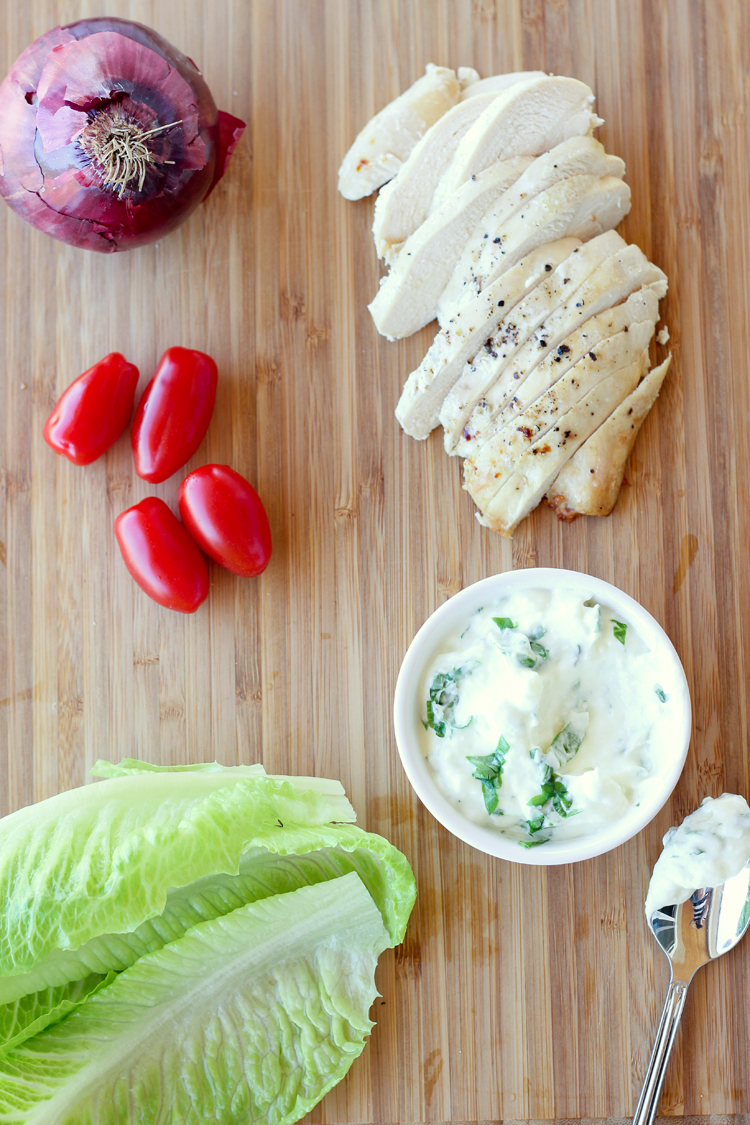 Lately, I've using this artisan romaine lettuce that breaks out into cup-ish, taco-like leaves, which makes it even prettier. I mean…it looks like you planned to make this, rather than what you're really after… "just trying to use up all the leftovers in the fridge." 😉
I don't even know how to properly write this recipe, because it's kind of throw what you have in your fridge at it, and bam!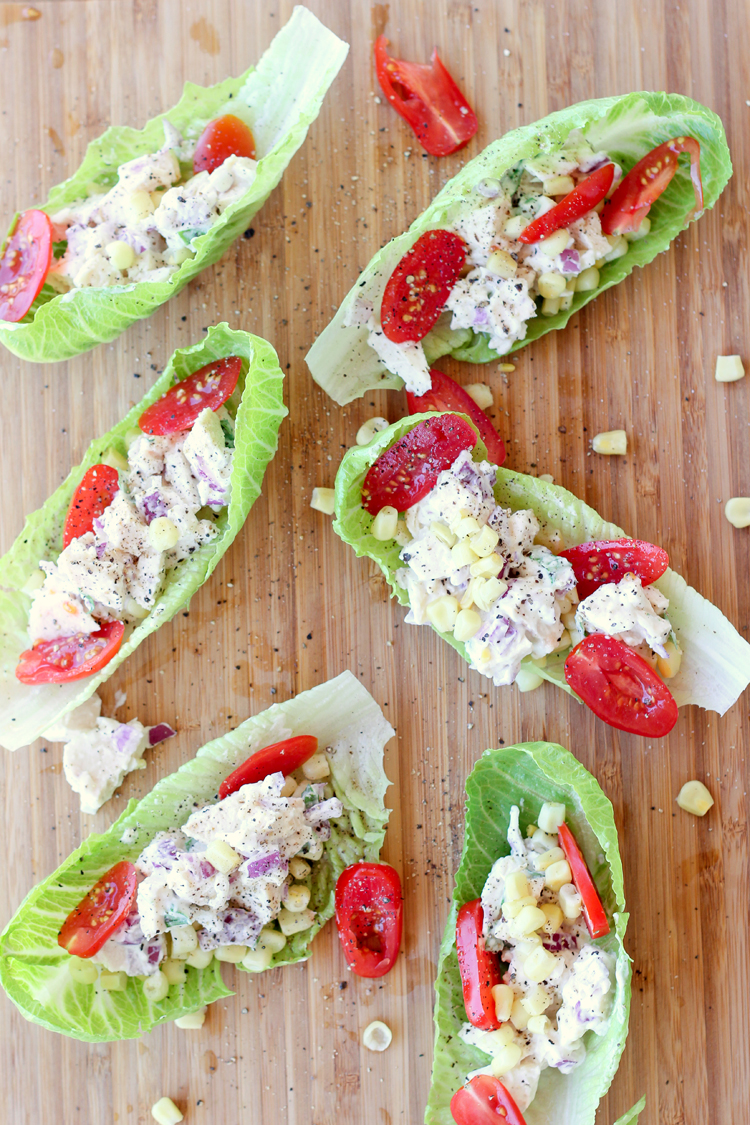 Okay…not exactly like that but, close. 🙂
Start with your cooked, chilled, left over chicken. Dice it, then go savory and add pickles, celery, or green olives, or go sweet and add apples or grapes. That leftover quarter of a red onion you threw in a baggie and put in the crisper? Dice that up and throw it in. Add your mayo, I like to use this egg free basil and garlic mayo recipe. Then top it off with some salt and pepper to taste.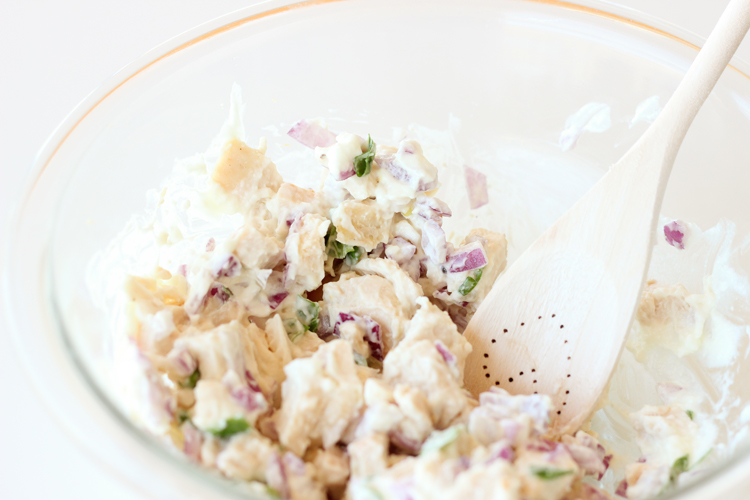 Now you're ready to build your wraps. Do you have leftover quinoa? Throw it in. Cooked corn? Check. Sliced scallions from when you had actual tacos? Yep! Black beans, tomatoes, sprouts, diced mango? Why not!?
If you've ever heard of Hawaiian Haystacks, this is my personal equivalent to those. You can get a little wacky with the toppings and use up all the leftovers/overripe produce, but you can skip the rice and gravy.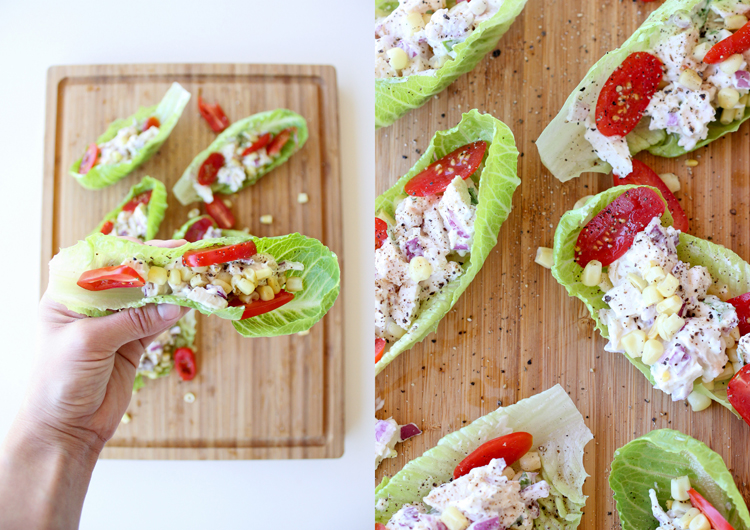 Ahhh! Leftover heaven.