I've been sewing for myself a lot lately and I kind of love it.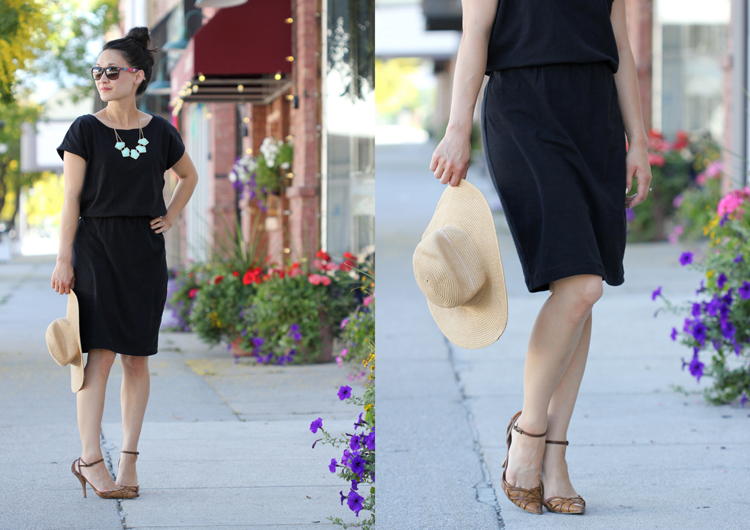 When Kelly from Sewing In NoMans Land asked me to participate in her In the Summer When It's Sizzling in Paris series…you know, the incredible and stuning Kelly who is living abroad with her family in France with her husband and four adorable kiddos. All the scenery and sewing in her pictures? A-maaaazing. If you haven't already, you have to check out her Project Sewn posts in which she won first! Yeah, she is definitely not one to miss.
Anyway, so when Kelly asked me to participate in her Paris series, I knew I wanted to make a little black dress. I know black is not exactly an ideal summer color, so I decided to make the dress a bit casual by adding some slouch.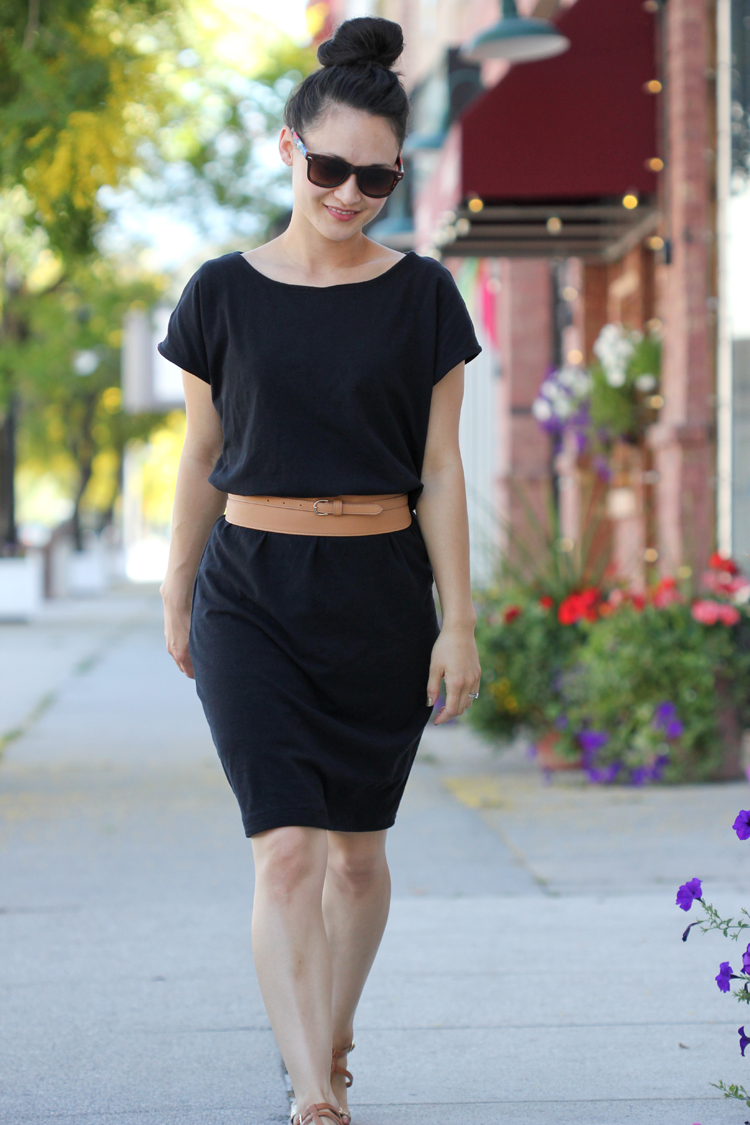 I combined April Rhode's Staple Dress and my Pleated Pencil Skirt pattern right at the shirring line on the Staple Dress pattern piece.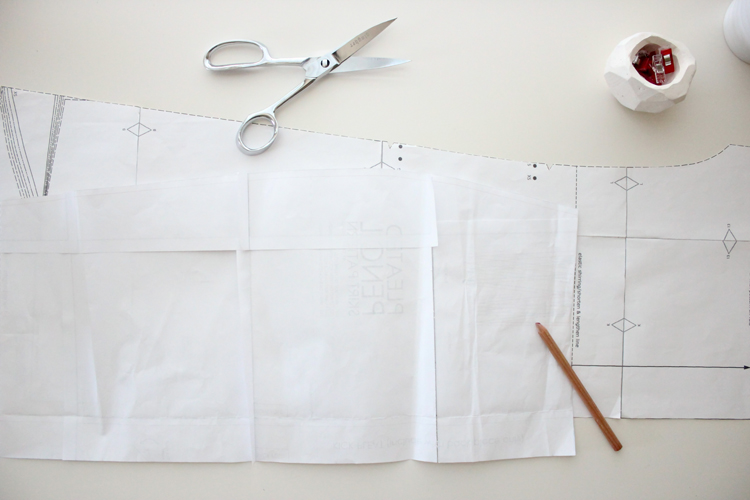 I omitted the kick pleat on the skirt and blended the slouchy top portion into the pencil skirt.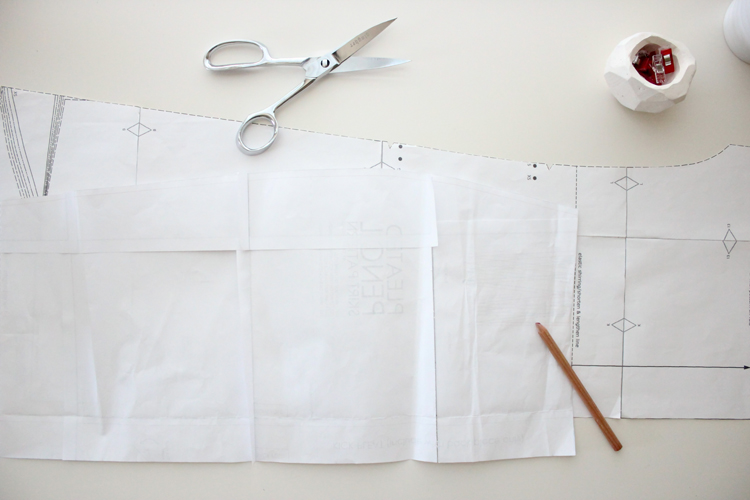 Instead of using elastic thread to gather the waist, I used 1/4 inch wide elastic and zig zagged it to the waist. I added a second piece of elastic to the back waist, which pulled the dress to the back more and helped smooth out the front skirt section.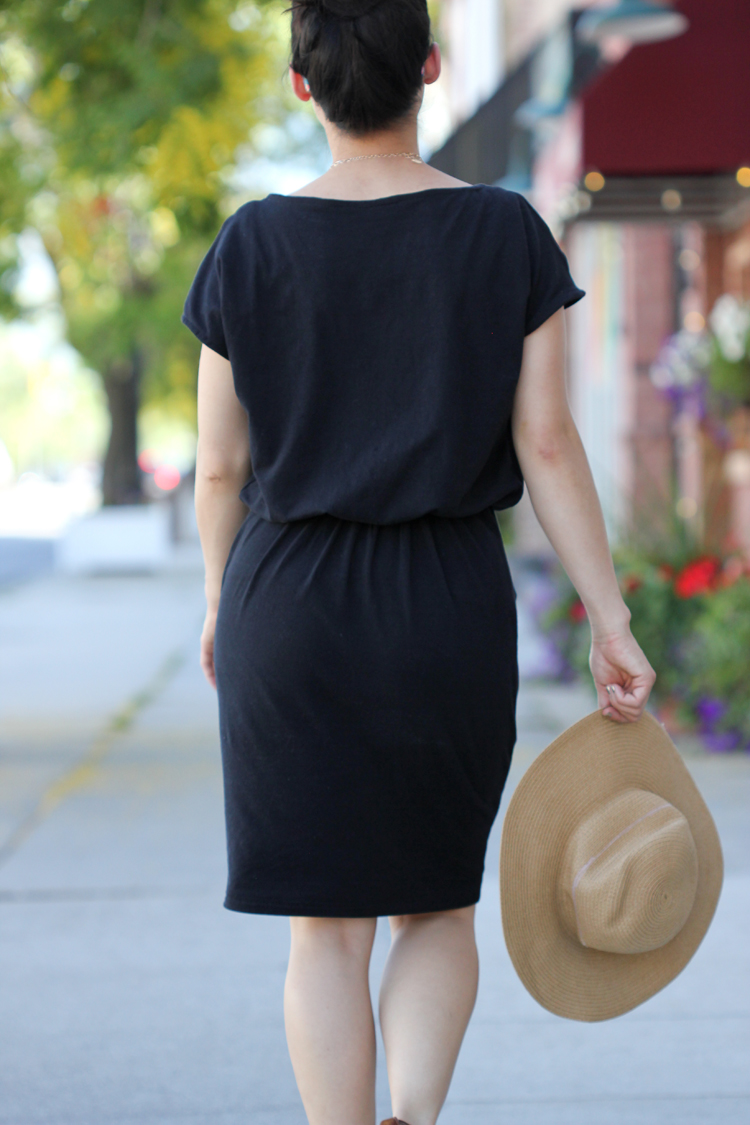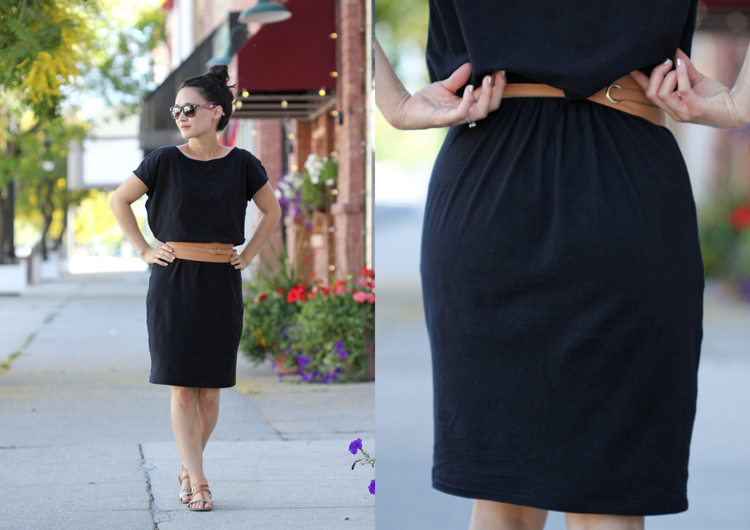 The result is a fun slouchy top with a knit pencil bottom.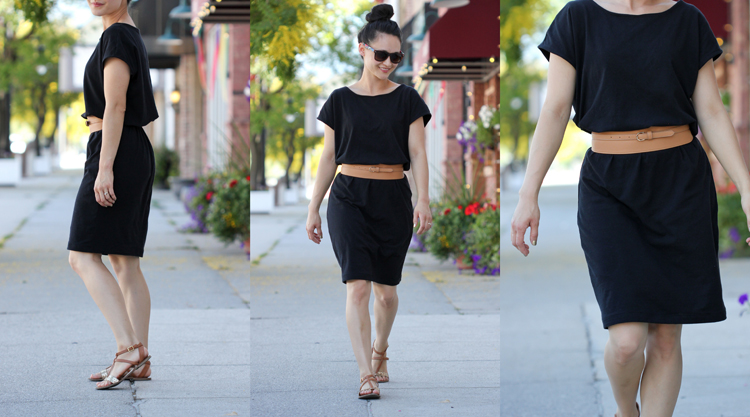 Well almost a pencil skirt bottom. 😉 This dress was a bit of an experiment. I think it's super cute but I would like to make the skirt more form fitting and maybe use a fabric with a bit more drape. This is a mid weight spandex I had plans to sew another way but changed my mind!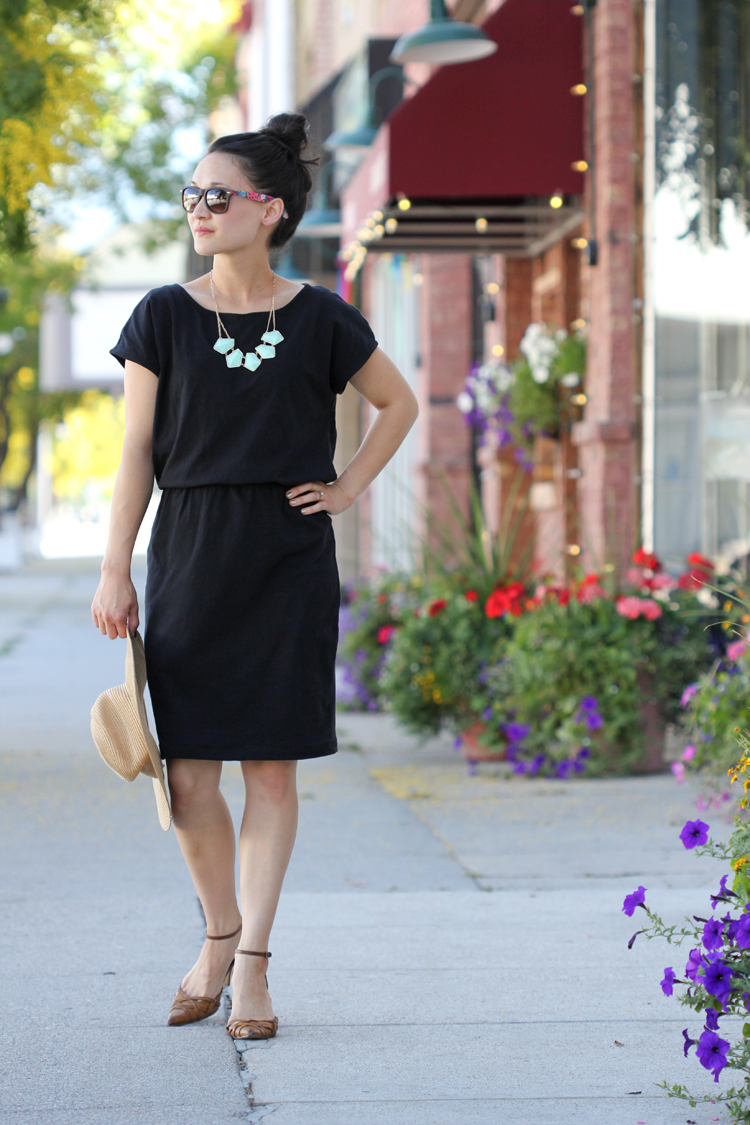 I really like the style of this dress, so I am pretty confident I will give it another go.
I'm the inaugural guest for Kelly's Paris series. Be sure to check back to her site for the rest of July to see more lovely summery French inspiration!
(AND it's also Kelly's birthday today. So, be sure to leave her some birthday wishes as well!)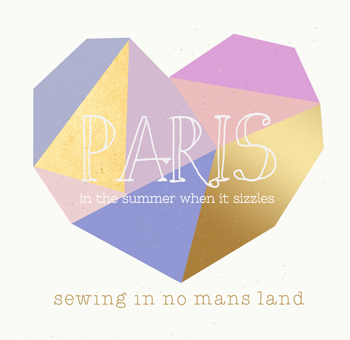 Sources:
Black Spandex Knit Fabric || Girl Charlee
Sandals, Belt || Forever 21
Heels || Head Over Heels