Did you see Project Run and Play came out with a new pattern collection? It's so cute! It's called Lounge Library and it's full of cozy patterns for pjs to dresses and sweaters.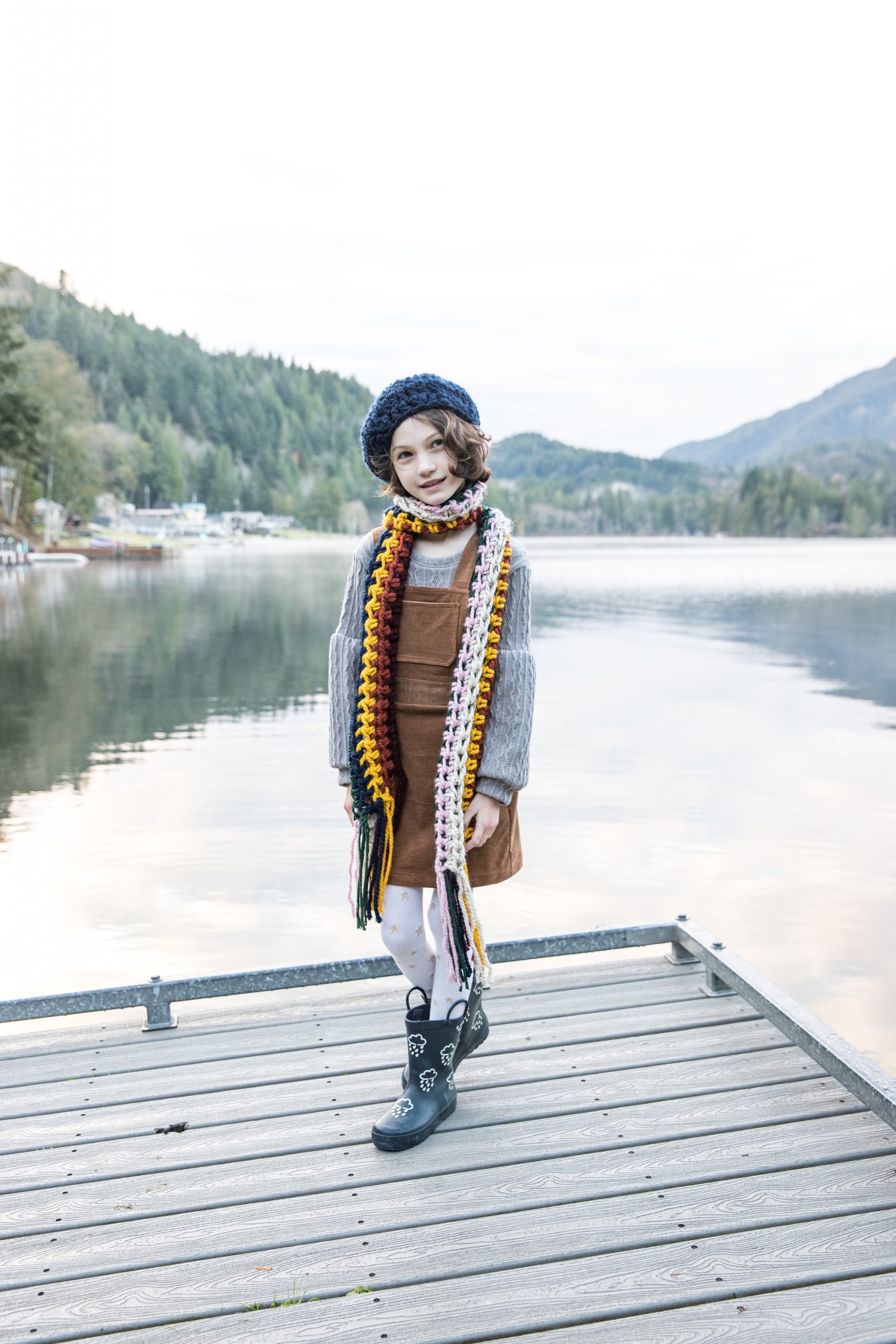 Which is what I made for Nat!
I made the Story pattern top and the Novella Pinafore with the straight skirt option.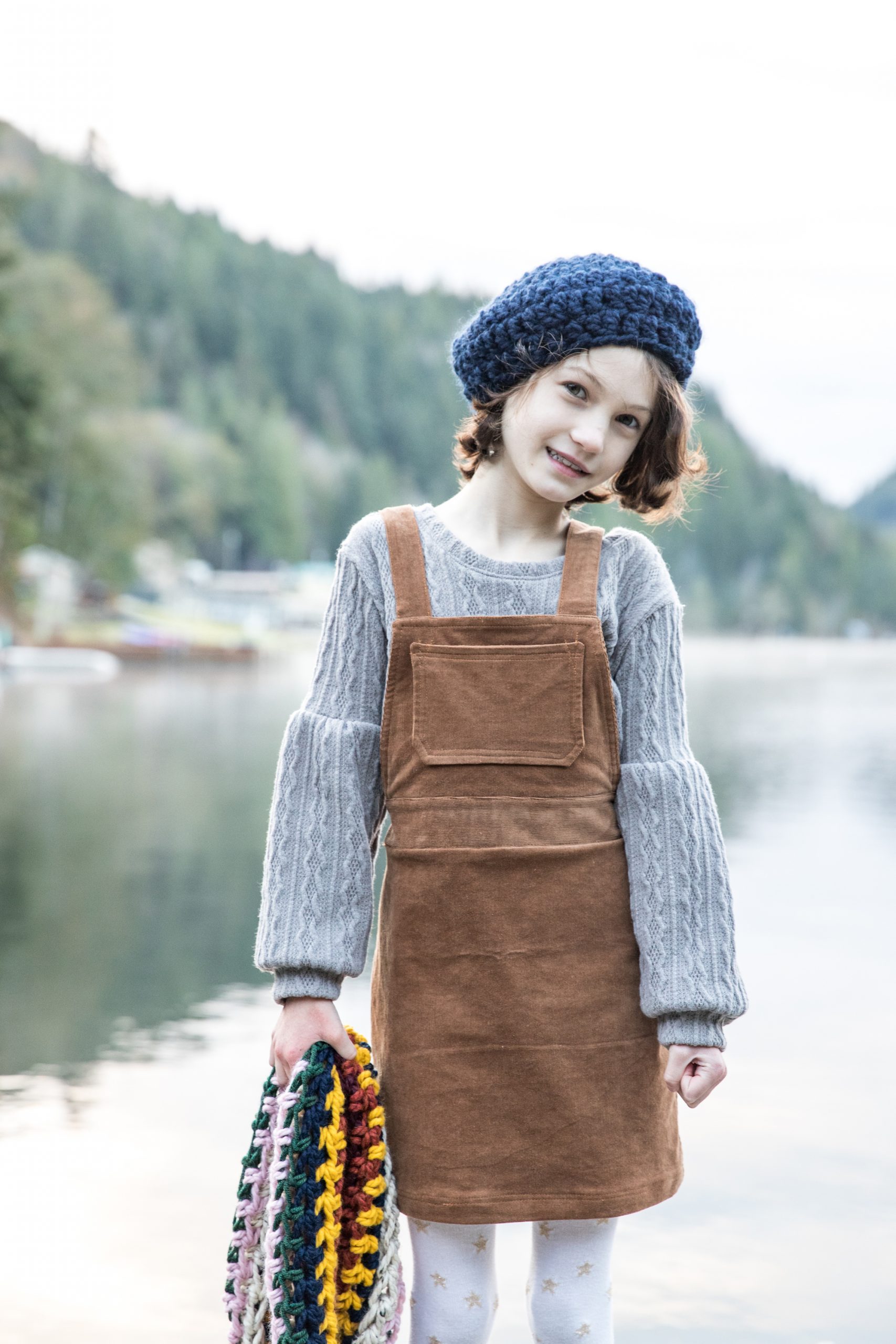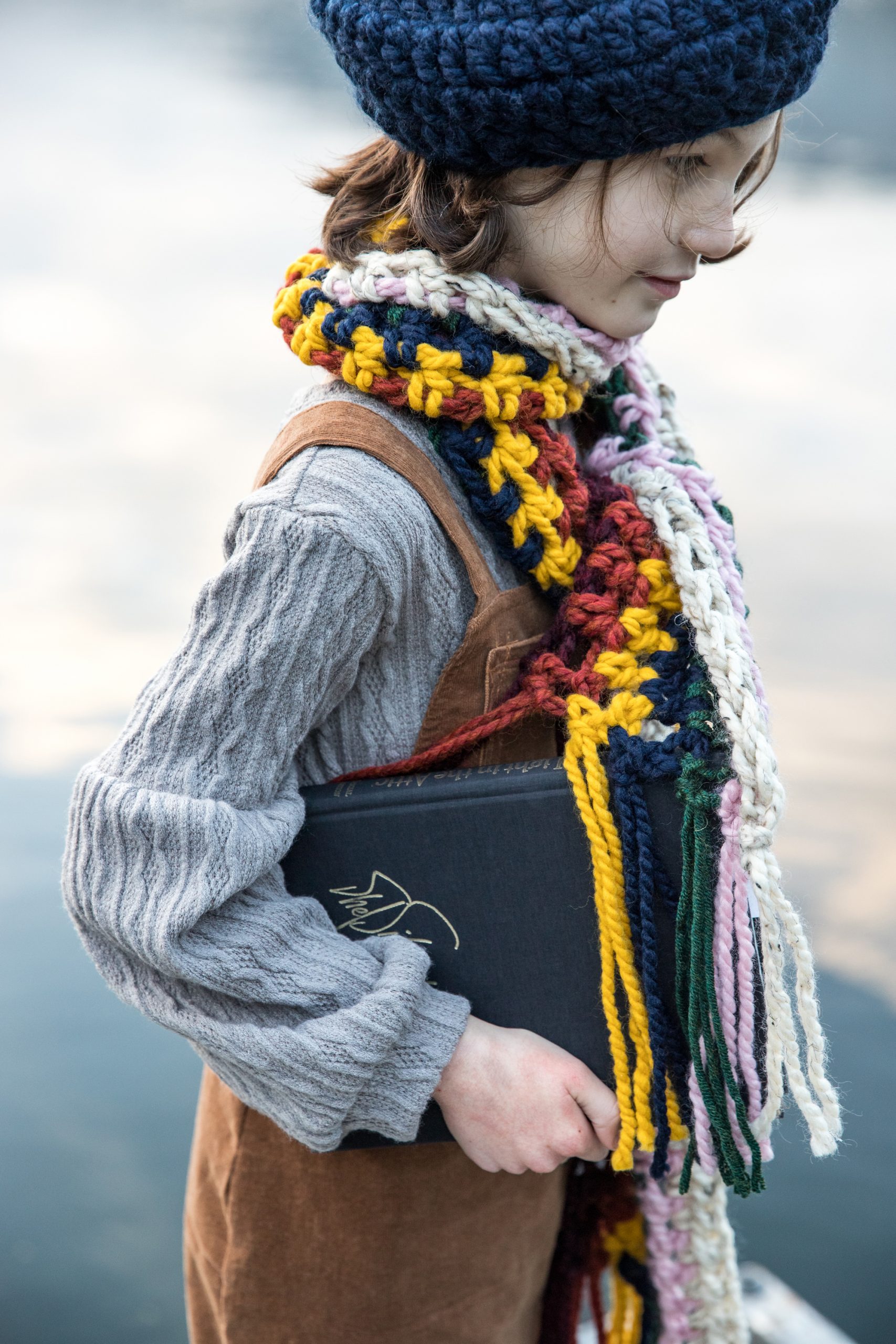 The theme of the collection is books and stories of course, so I based our photoshoot off of the poem "Reflection" from Shel Silverstein.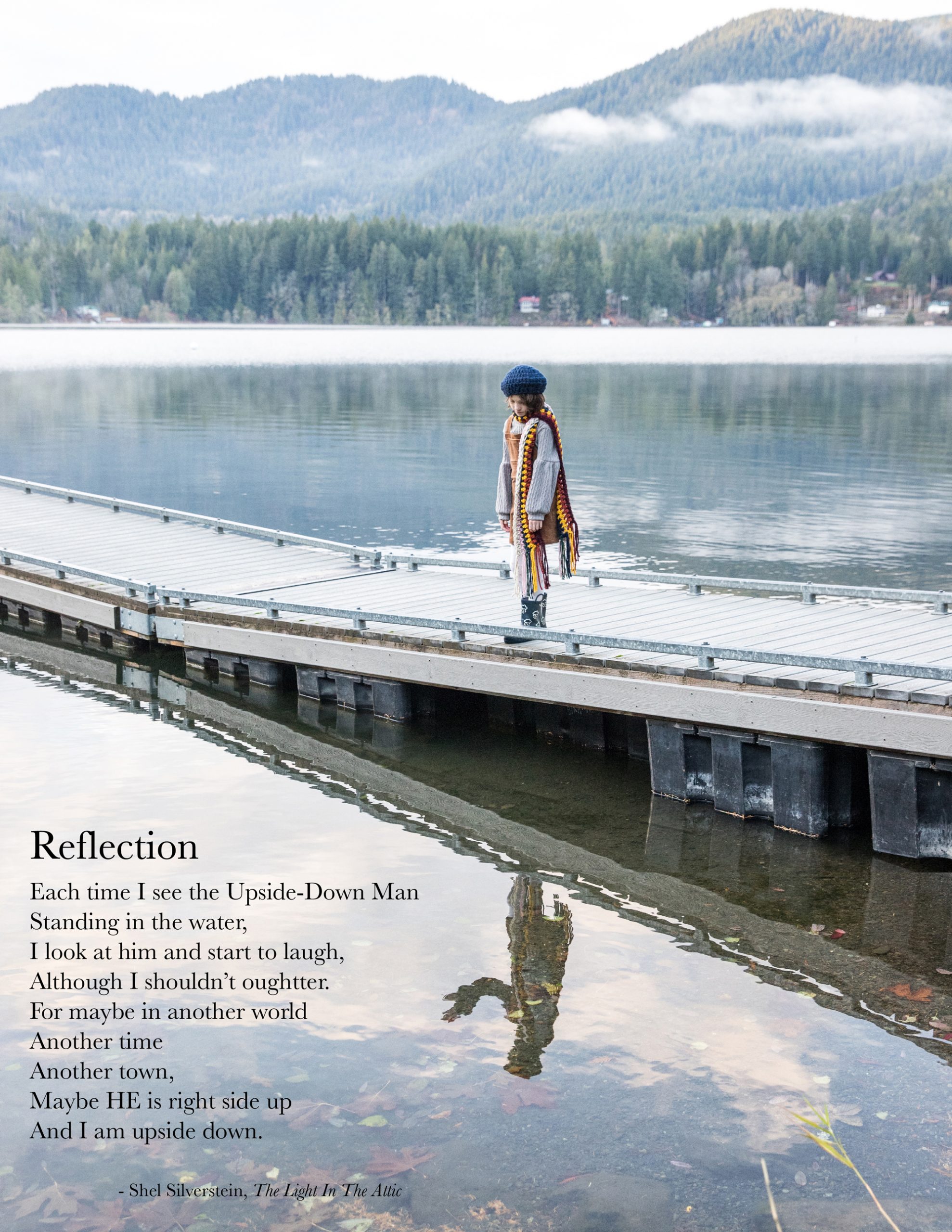 Couldn't resist throwing a little photoshop magic in there too. 😉
Natalie has been needing more sweaters in her closet, so I pulled out some cabled knit I've had in my stash for years. I *think* I got it from fabric.com. It's been so long that I can't remember, but I recently got some pretty cabled knit from Style Makers Fabric if you're looking for some.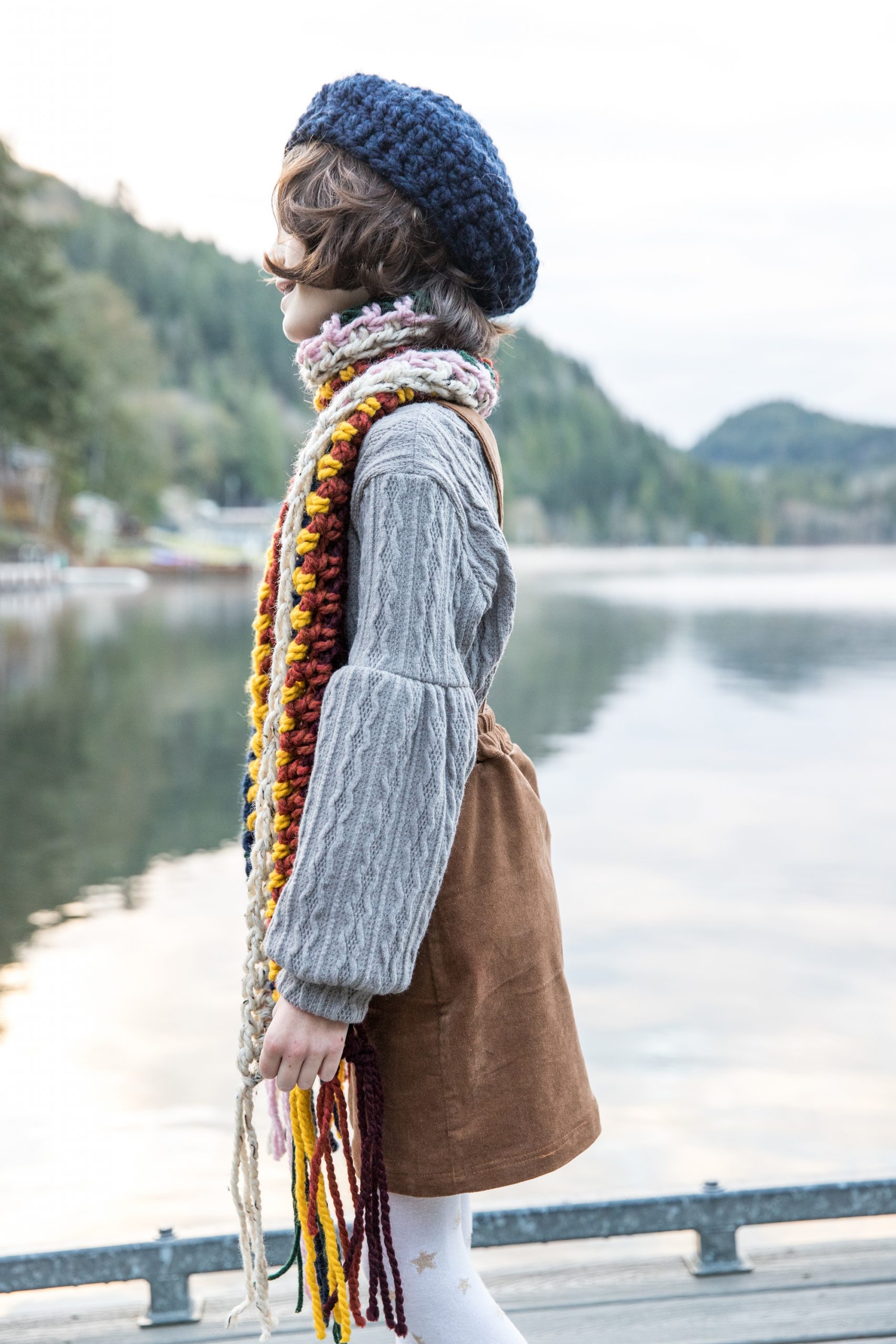 I love the statement sleeve with the cinched cuff. It adds flair but doesn't get in her way if she wants to roll up her sleeves. She loves it and has already worn it many times (often dirty – face palm) since we took these pictures! That's how I know it's a keeper.
I sewed up a size 6 with an 8 length. She's always been slim and tall, and I love that I can tailor her clothes to be proportional. I used the same sizing for the pinafore as well, size 6 with 8 length.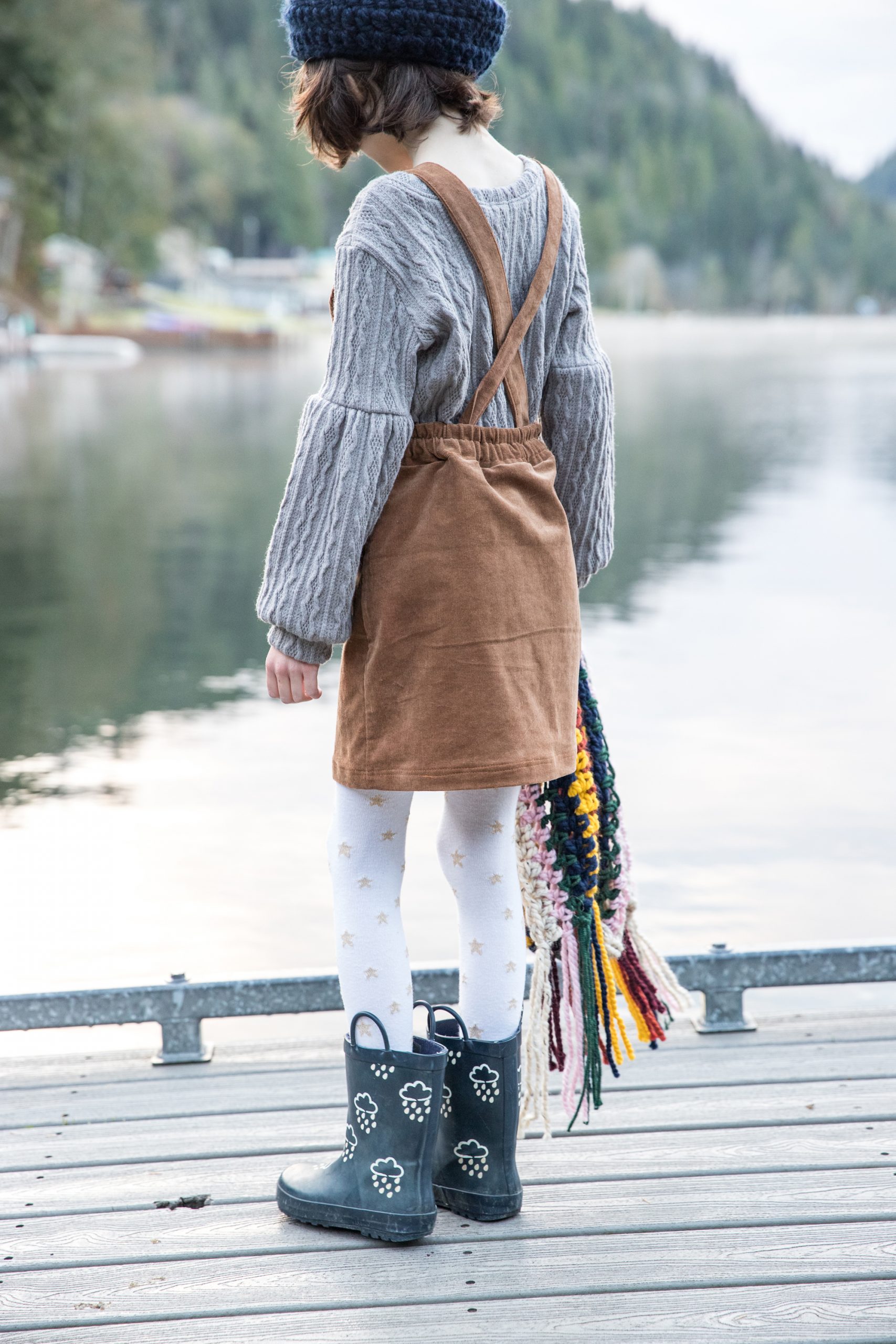 The pinafore comes in three skirt options, gathered skirt, gathered tiers, and this straight option. I'm a fan of all of the options and will probably make it again…especially since I already have the pattern cut. 😉 Half the job is done!
I sewed it in a fine whale corduroy from Jo-Ann…which I also had in my stash for over a year. Making lots of room for more fabric shopping I guess! Ha!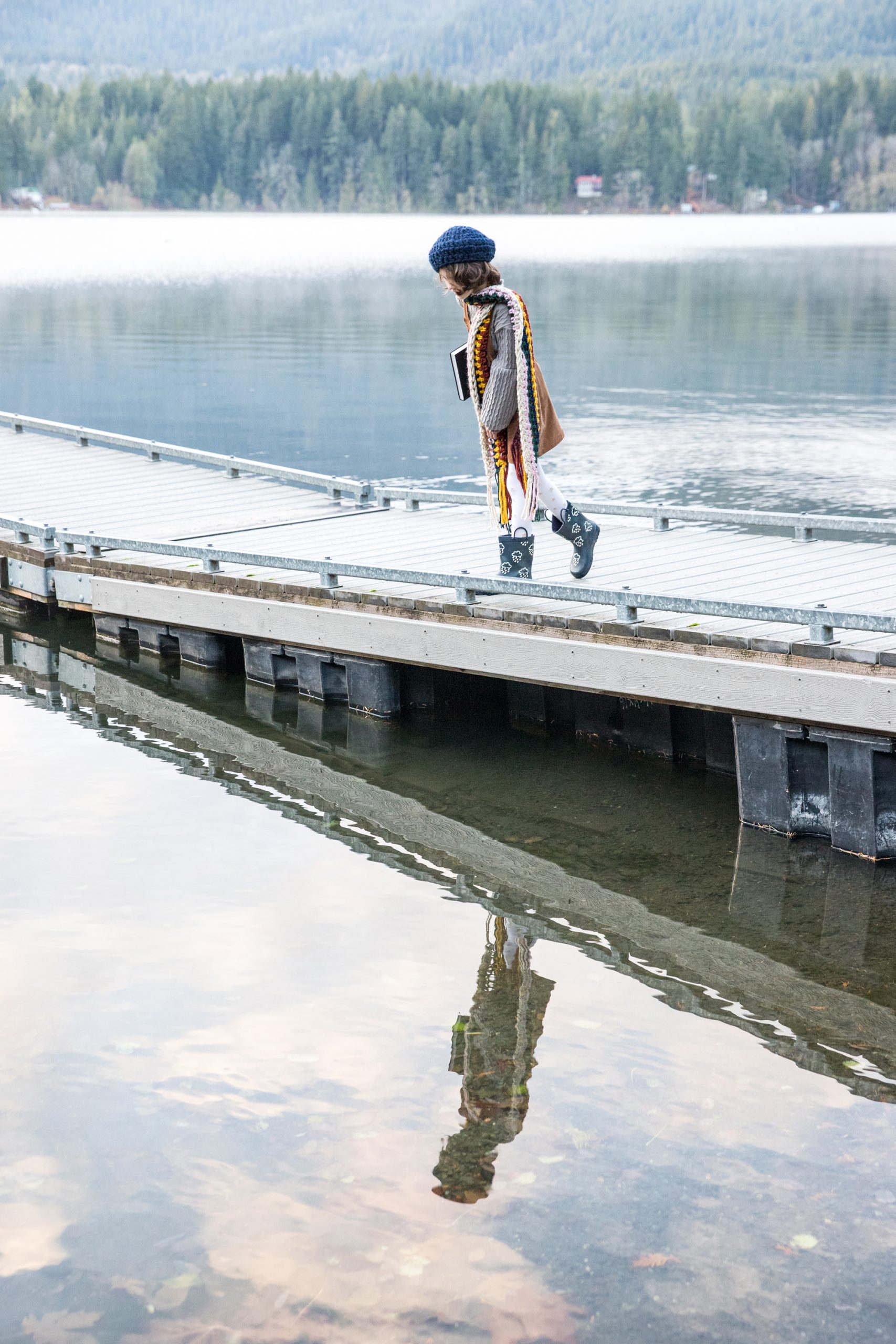 I like that it's an all season skirt/dress because you can warm it up or cool it off with whichever top you pair it with.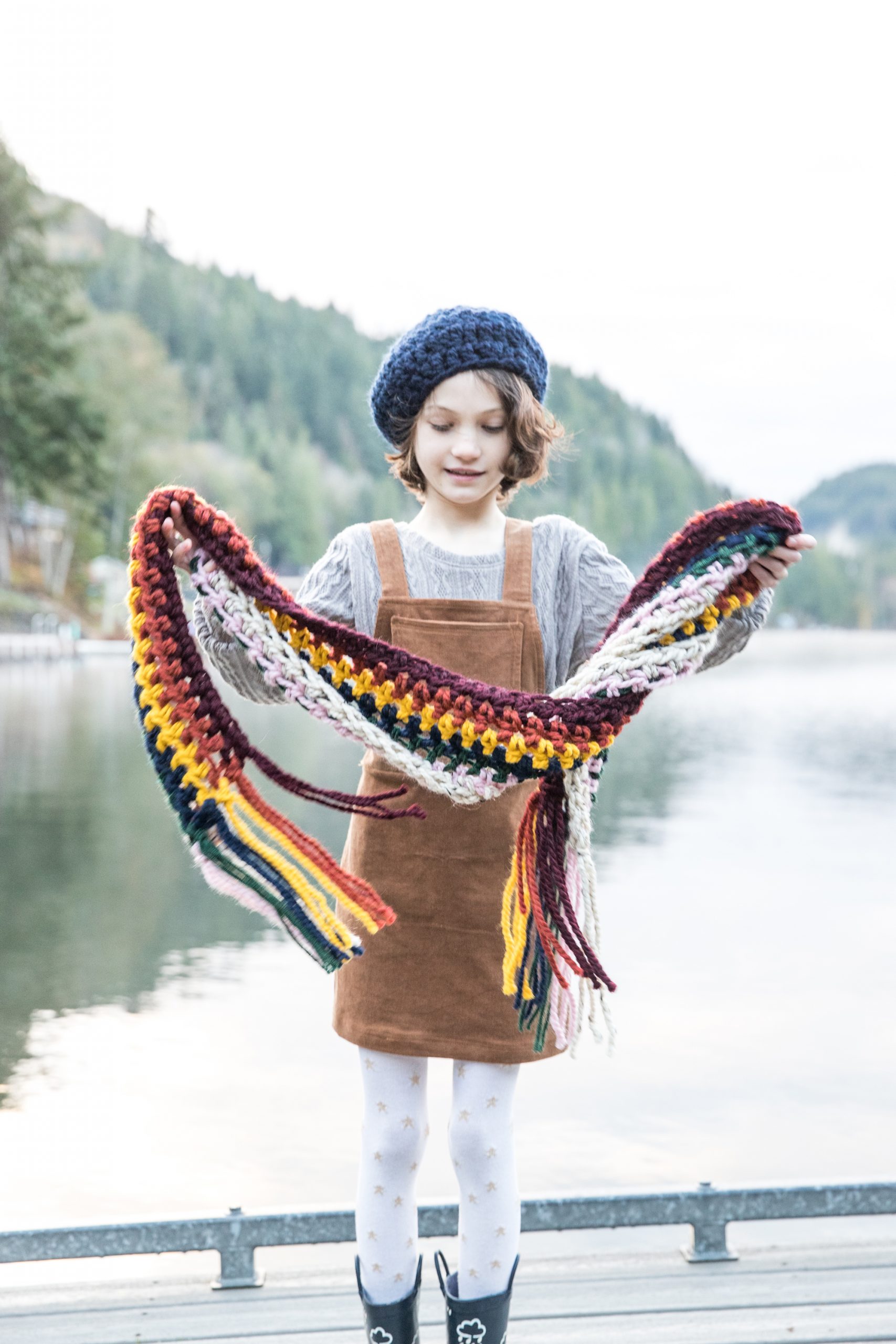 Because we definitely need to warm things up around here, I crocheted a rainbow scarf for her with some scraps of yarn and paired it with a navy blue beret, which I have a free pattern and video tutorial of HERE.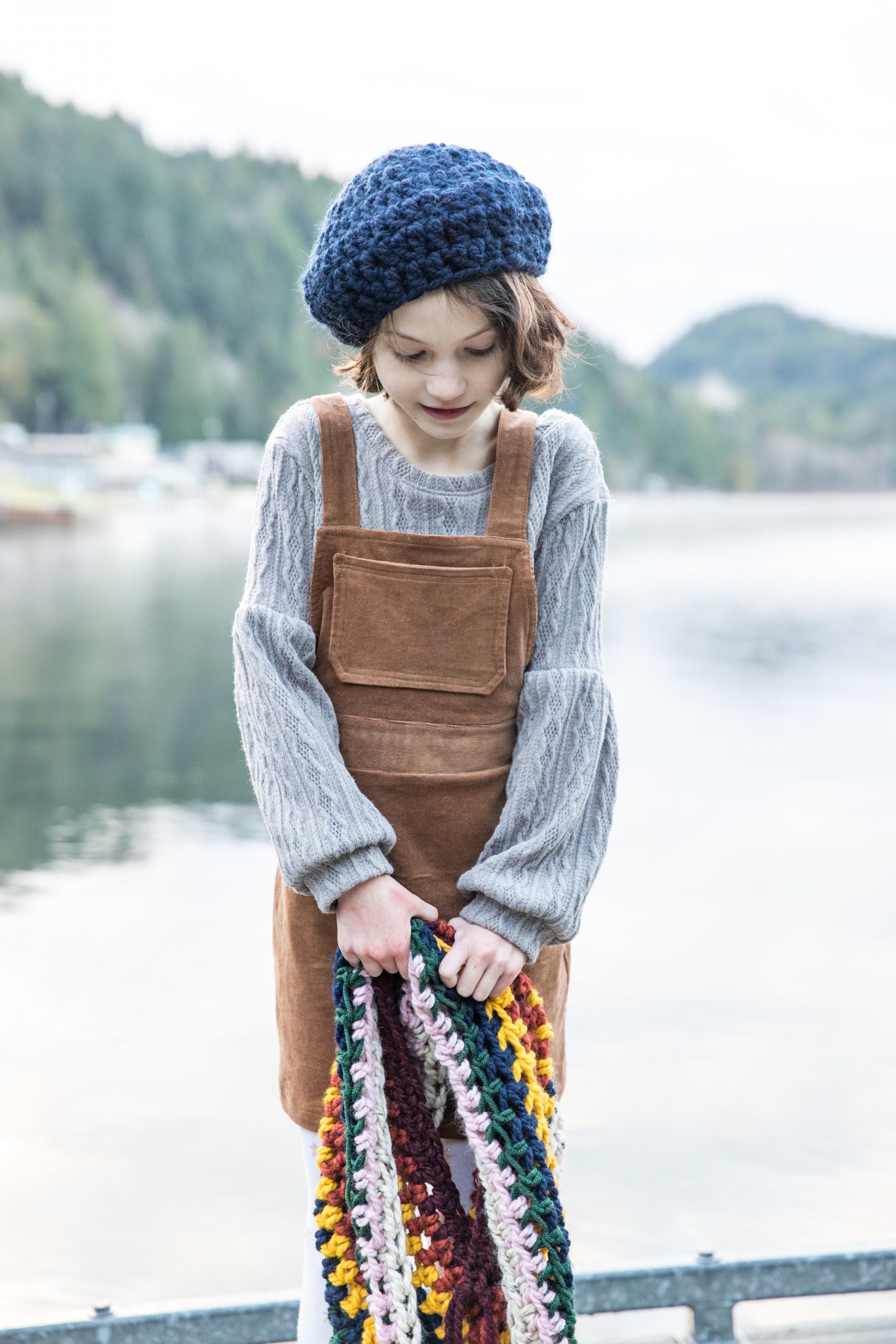 It's one of the projects from my beginner crochet series, so it's super easy and FAST to make! This size actually fits me too, so we go back and forth sharing our berets.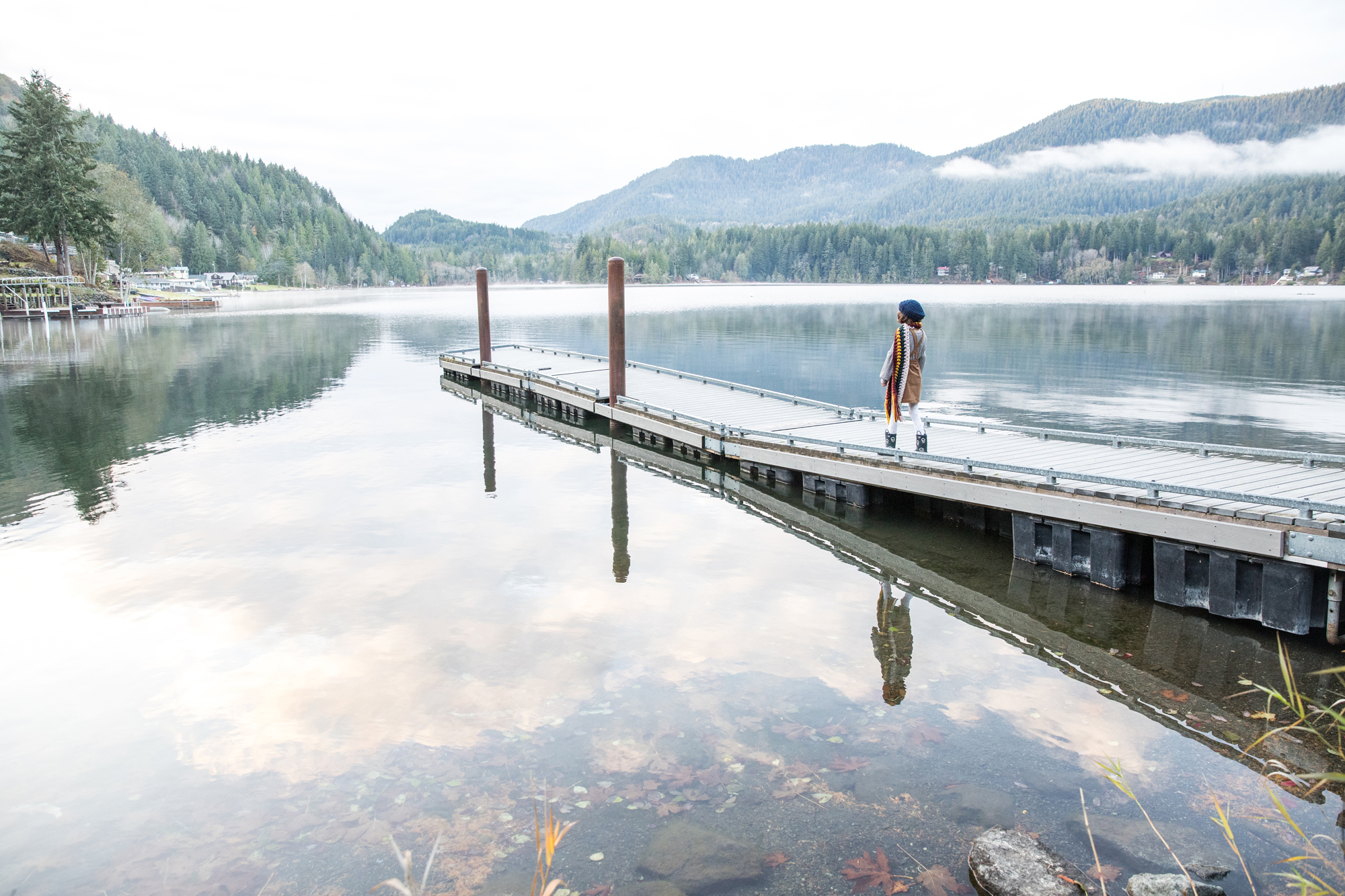 Be sure to check out the rest of the Lounge Library collection HERE…and take some time to flip through the look book for an in depth look at all the patterns. It's loaded with inspiration and ideas. Project Run and Play is featuring all the designers and looks on the site as well!