Every year, we leave carrots in the ground until Thanksgiving and Christmas for our celebration meals and it's my favorite!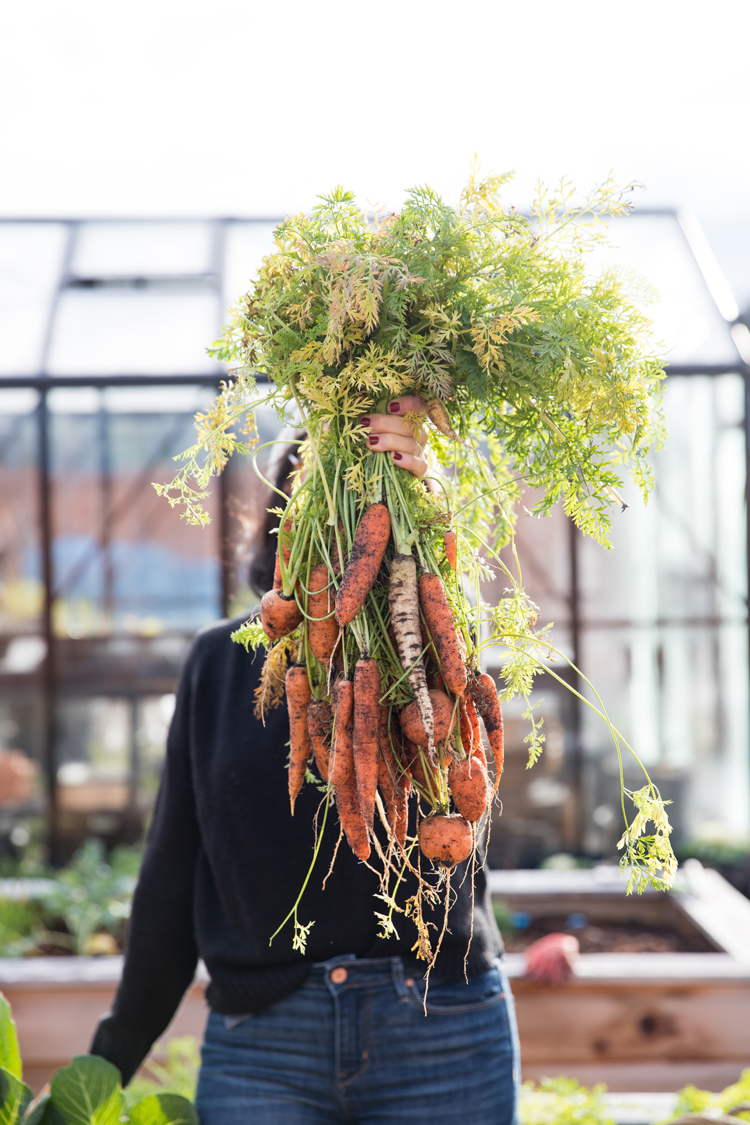 I feel like it adds another layer of gratitude of all that the year brought us…or in the case of this year, in spite of what the year brought us. 😉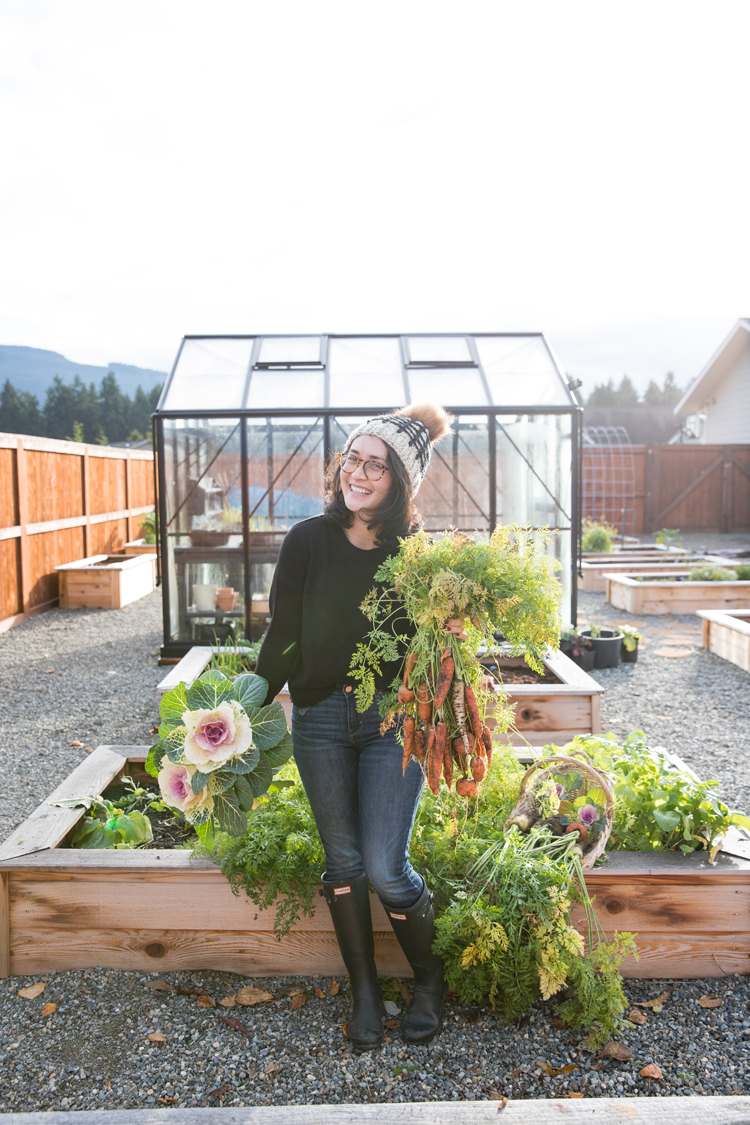 I've heard that leaving in the ground longer and letting them endure cold temperatures makes them sweeter! Isn't that a metaphor we could all use right now? <3
I can confirm, that overwintered carrots are deliciously sweet.
It also makes me so happy to get to harvest something again from my sleepy garden.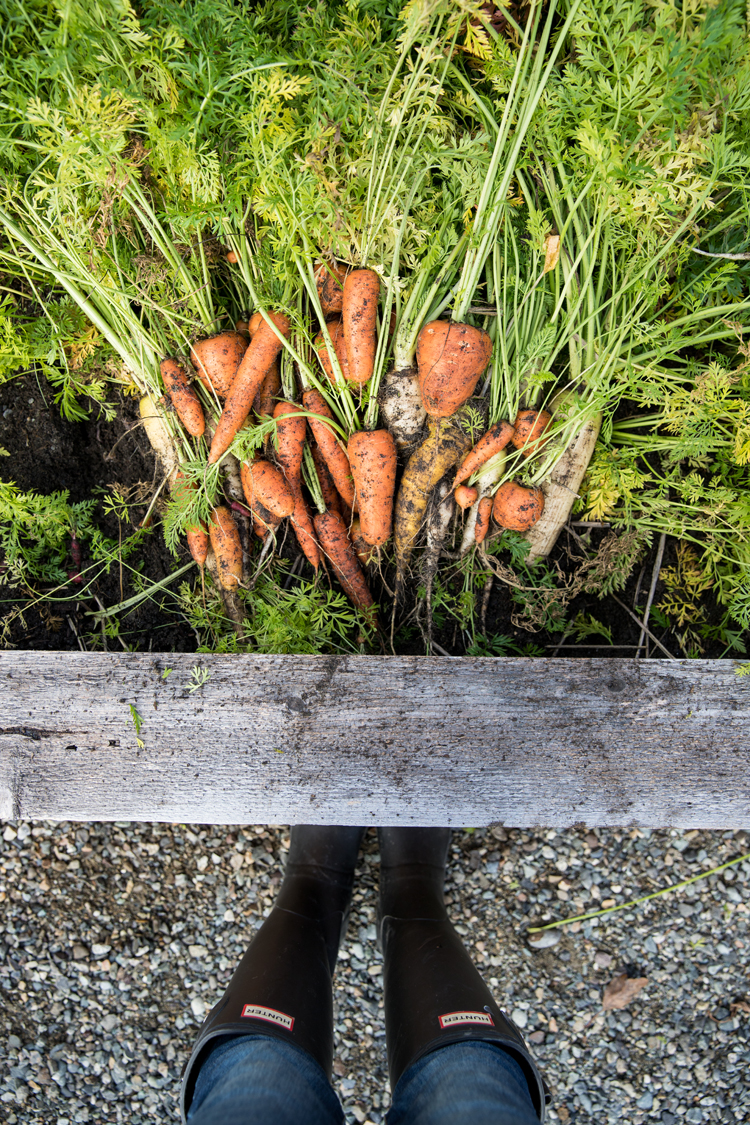 If you haven't overwintered carrots…it's dead easy.
Leave them in the ground…done. Ha!
Isn't that amazing? They stay fresh in the ground, just waiting until you're ready to pick them. Even if it snows.
You don't have to water them, unless you have warm, dry winters.* I usually don't cover them either….I just let them be… but I wanted to preserve the green tops this year so I used cover cloth. I just draped it over the top. It allows enough water to come in, keeps it a little warmer, and still lets in some sunlight as well.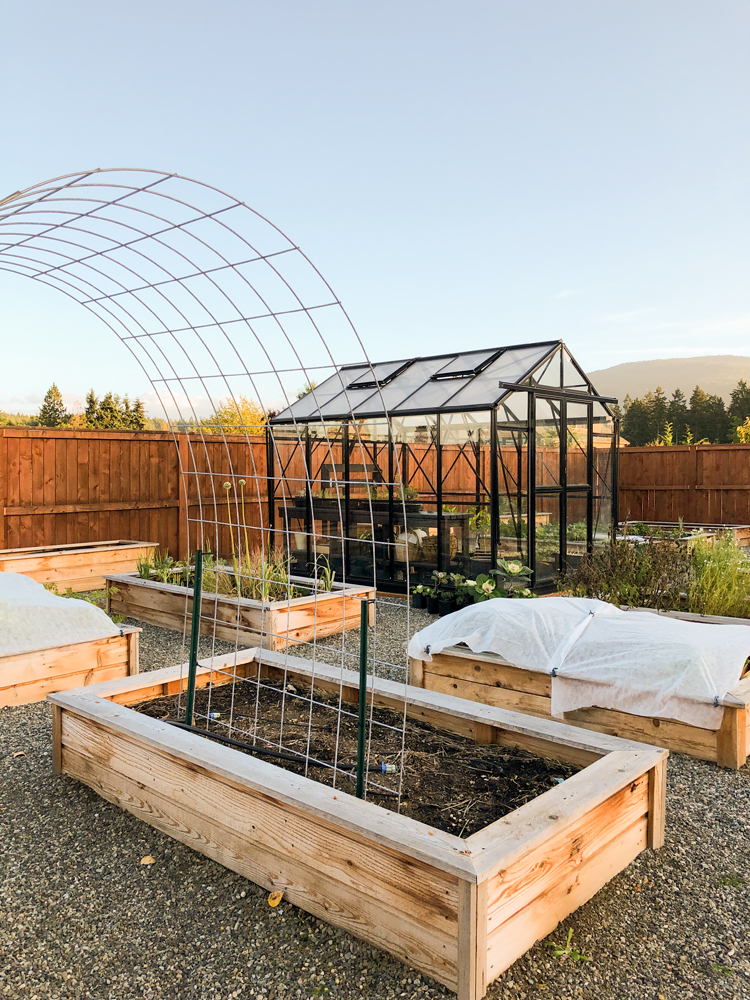 *I guess I should add that this only works in places where you have "true winter" weather. I assume if you have warm winters, you have year round growing conditions anyway.
I have an affiliate link HERE if you're looking to buy some cover cloth. I use it for my tomatoes in the spring as well.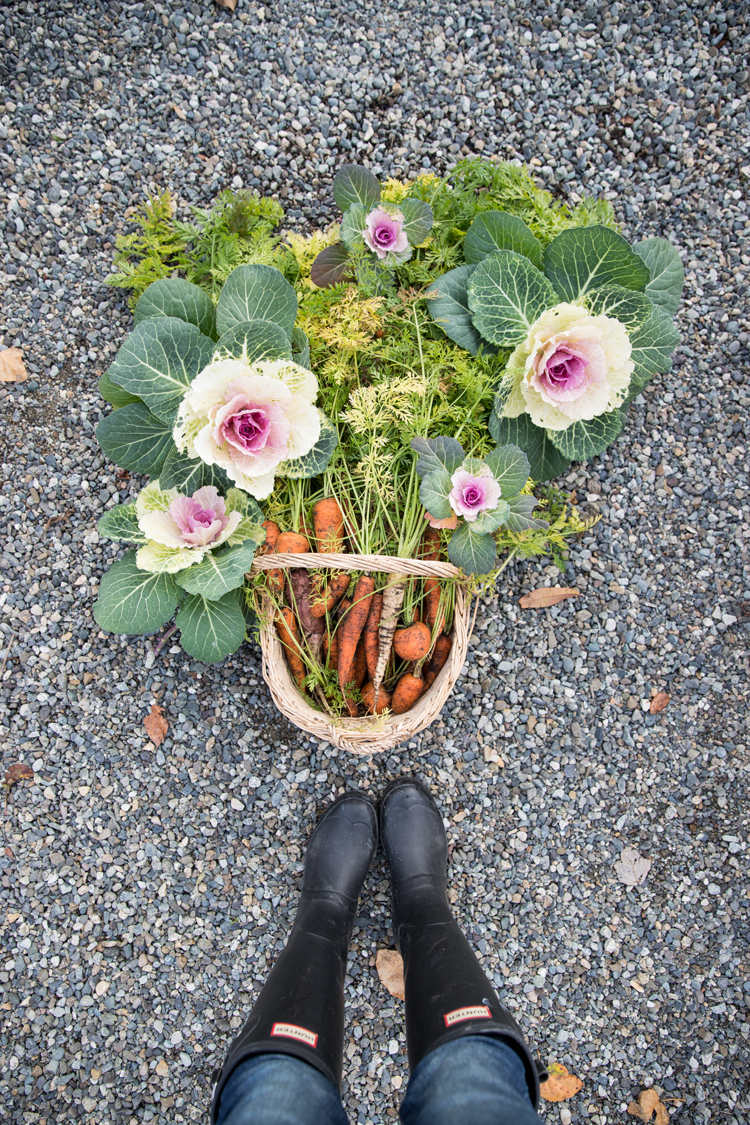 Oh! And I almost forgot to mention these ornamental crane kale rosettes. Aren't these so pretty?! We used them for our Thanksgiving table centerpieces. I got the seeds from Harris Seeds HERE.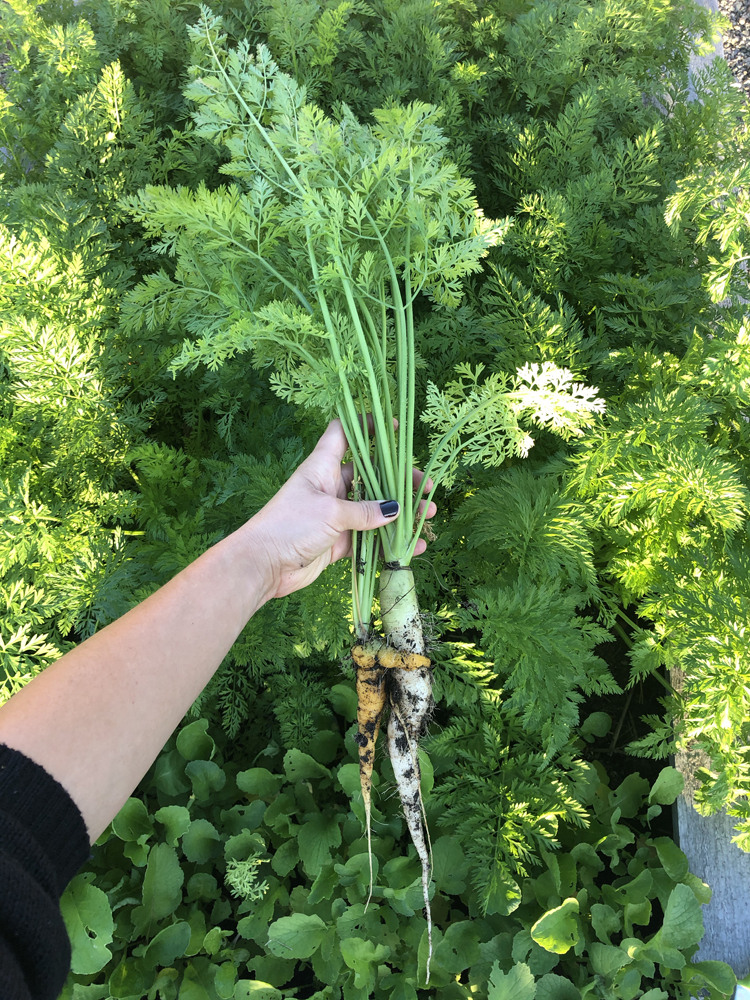 Harvesting carrots can be fun because you just never know what you're going to get…sometimes they hug…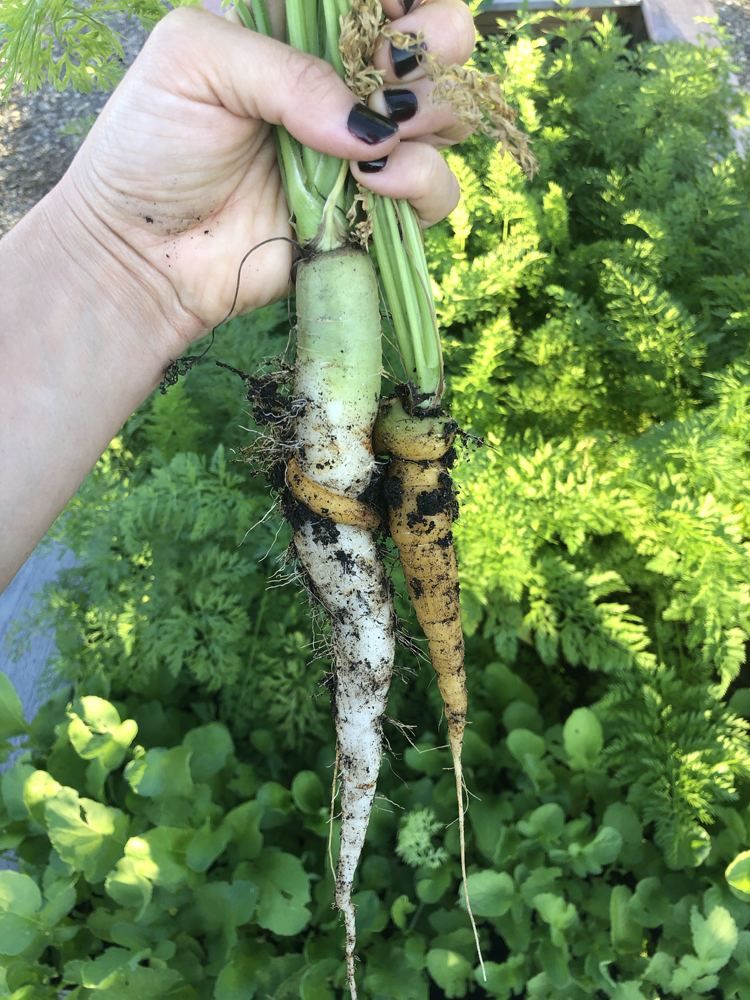 …and sometimes they're more suggestive. haha.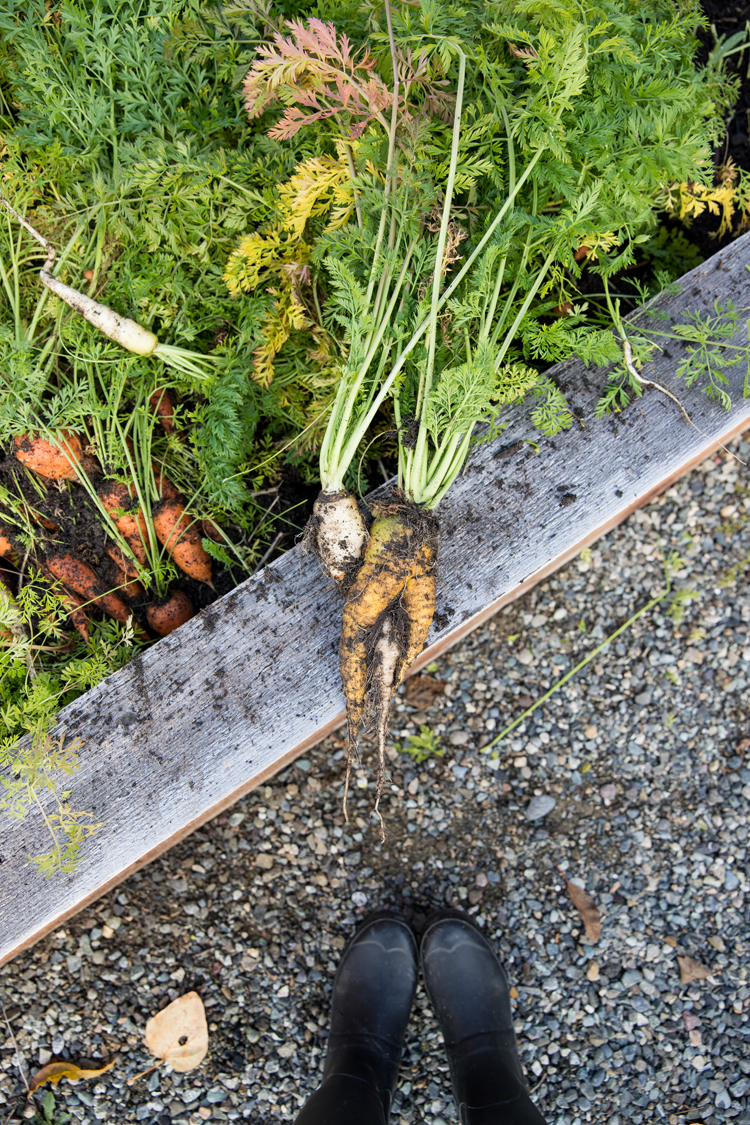 We roasted our smaller carrots for dinner… my favorite way to eat them. I made a Reel on instagram with a simple recipe if you're looking for one. I'm @deliacreates over there.
The rest I plan on making into soup or grating into muffins.
I got a little excited and pulled enough to last us a few weeks, haha… but usually I only take what we need and leave the rest through the winter.
Have you tried overwintering carrots before?