As a food allergy mom, I love that many schools, including our own, are calling for food free valentines. It makes my mama heart happy that less sugar is coming home too! Yesssss. Mom wins all around.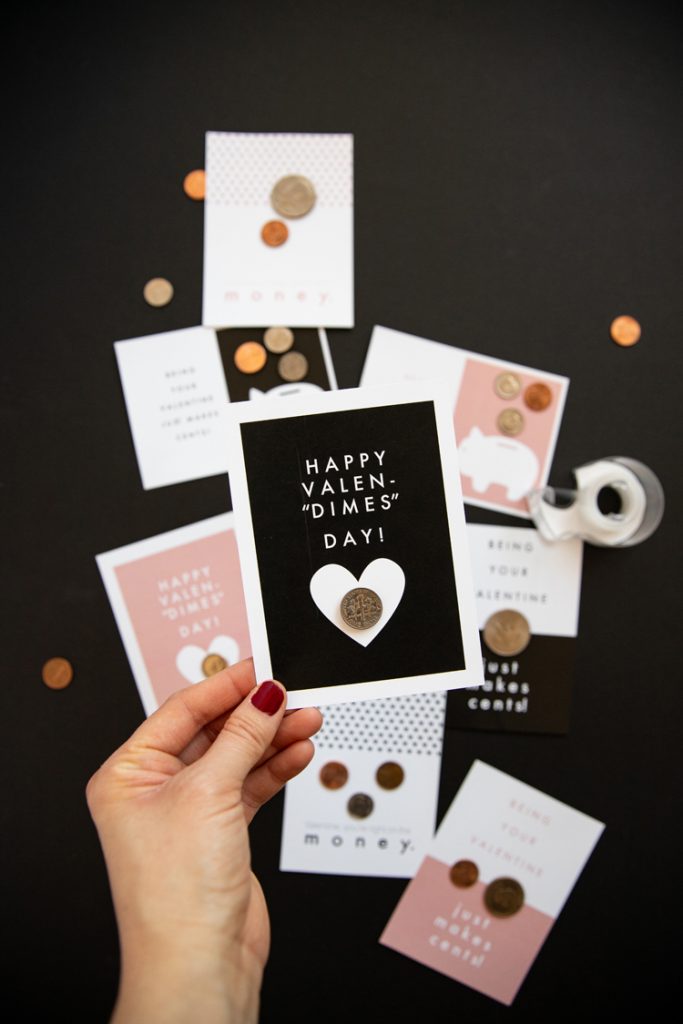 But…I don't always love all the trinkets and junk that are used to replace the sugary treats. My solution to that…money! Really what kids doesn't love getting extra pocket change? And it definitely won't go to waste or create more waste.
It doesn't cost that much either…go figure! Ha! You could probably get away with dimes and pennies for the youngest grades and check these off your list for just a couple of dollars total. Now, that's sweet!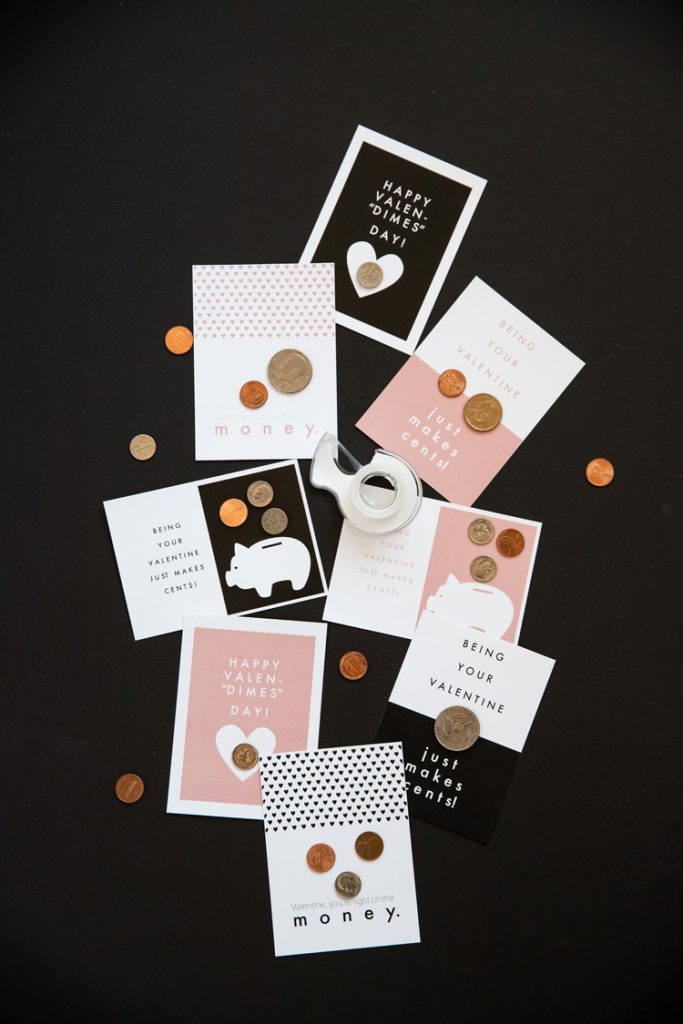 I created a coin valentine printable a few years ago that we have used several years in a row. I thought it was about time I shake things up and come up with some new ones! I've created a few more designs with more puns that are right on the money! 😉
What would Valentine's Day be without some cheeky puns?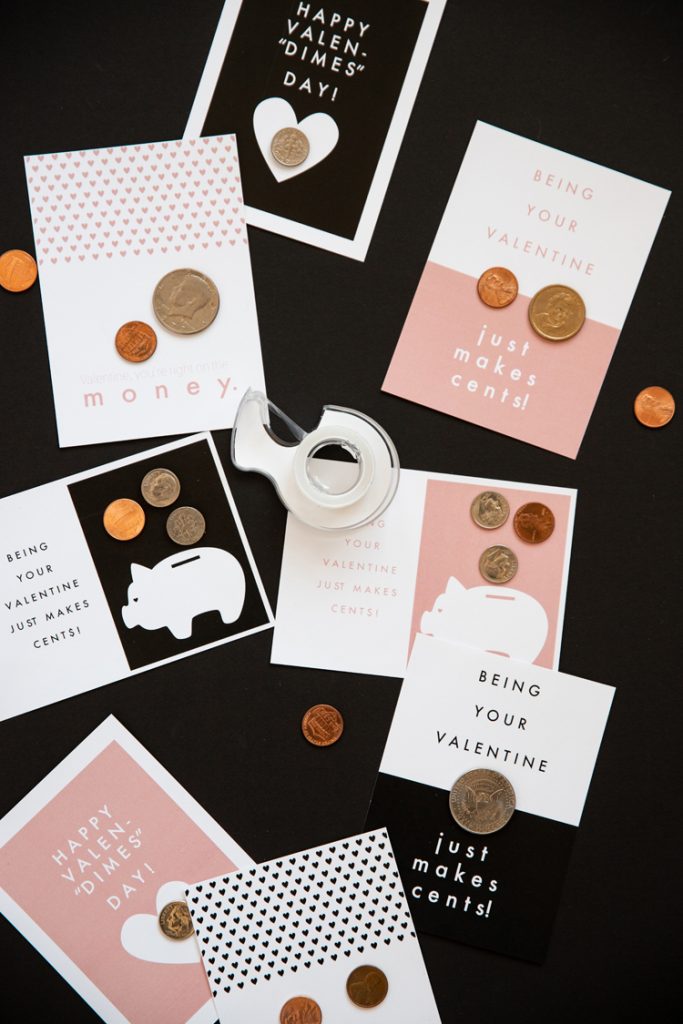 I have linked to a file below that includes a pink version and a black version for each design that prints on 8.5 x 11 inch card stock. That way you can save a little moola 😉 and print in just black and white.
1.Click the link below and download them to your computer.
2. Print them on 8.5 x 11 inch card stock or cover stock. If you want a nice saturated look, I highly recommend printing them at a print shop like Office Depot. The black and white prints look beautiful, are very inexpensive, and you can purchase card stock by the sheet so you won't have any waste. To print black and white only, simply print only page 2 of the file.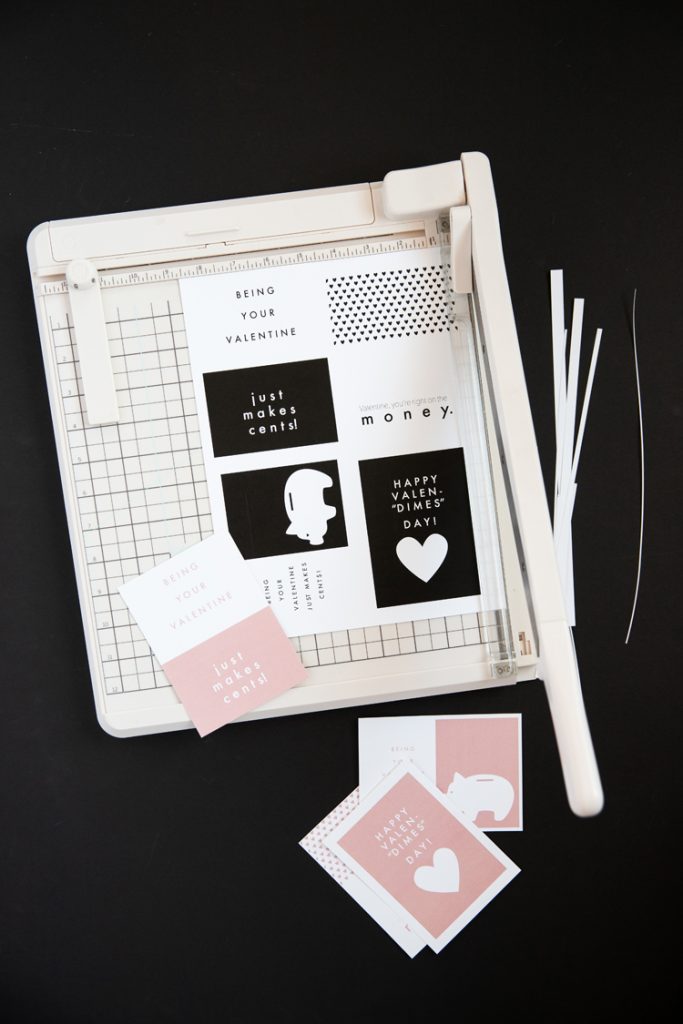 3. Trim them down. A paper cutter is preferred but not necessary. Some of the designs are meant to bleed to the edge and others look better with a white border, but you can cut them out how you see fit.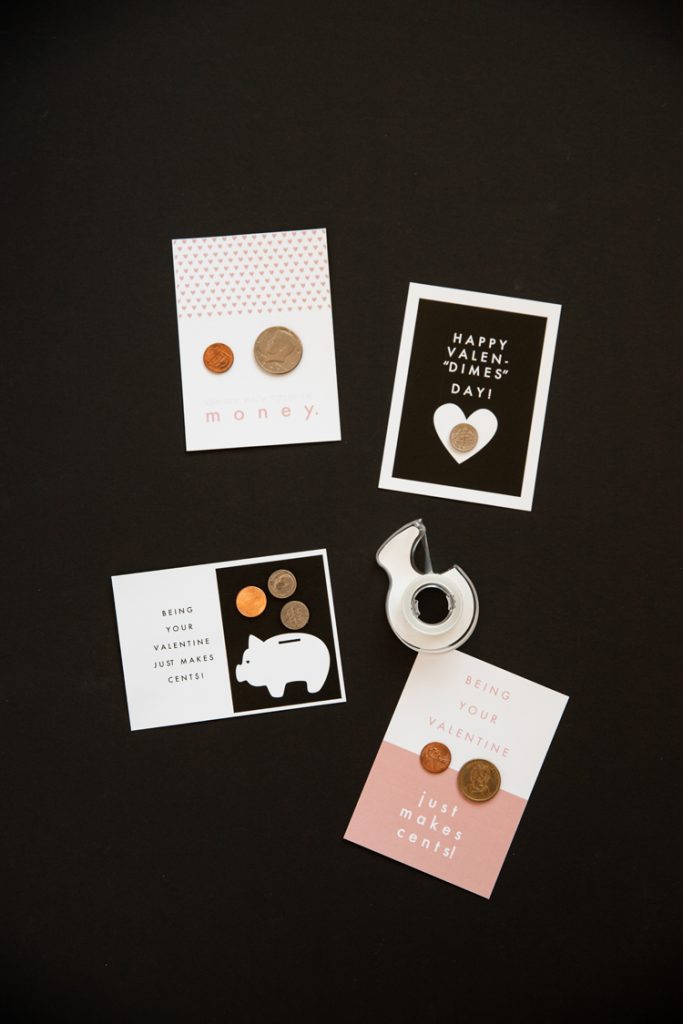 4. Tape coins on with folded clear scotch tape or even a little dab of hot glue. The glue will peel right off.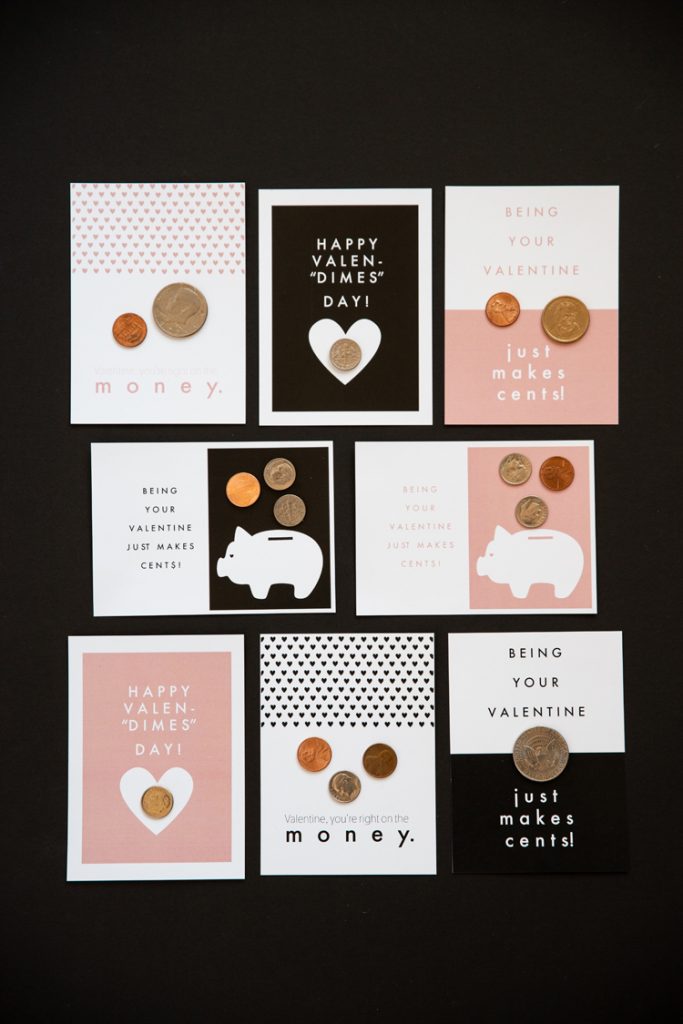 Bam! These valentines are ready to make it rain on their class mates. 🙂