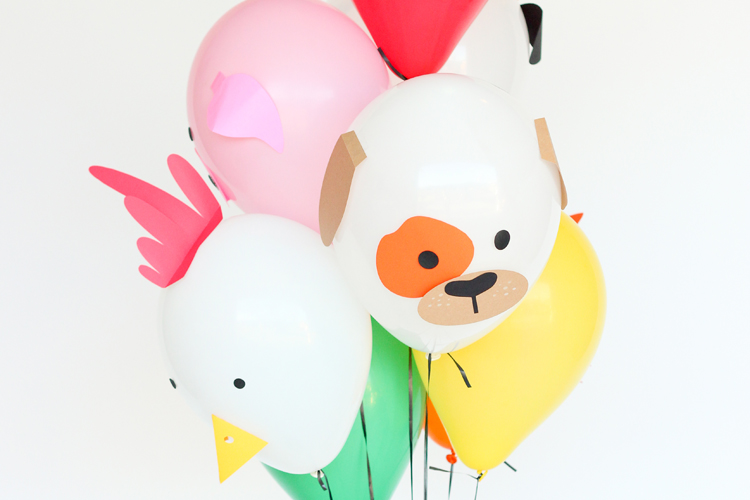 My four year old loves animals. Like, she has yet to meet an animal she doesn't at least like. She prefers the ones with furry wet noses, but balloon animals make her happy too.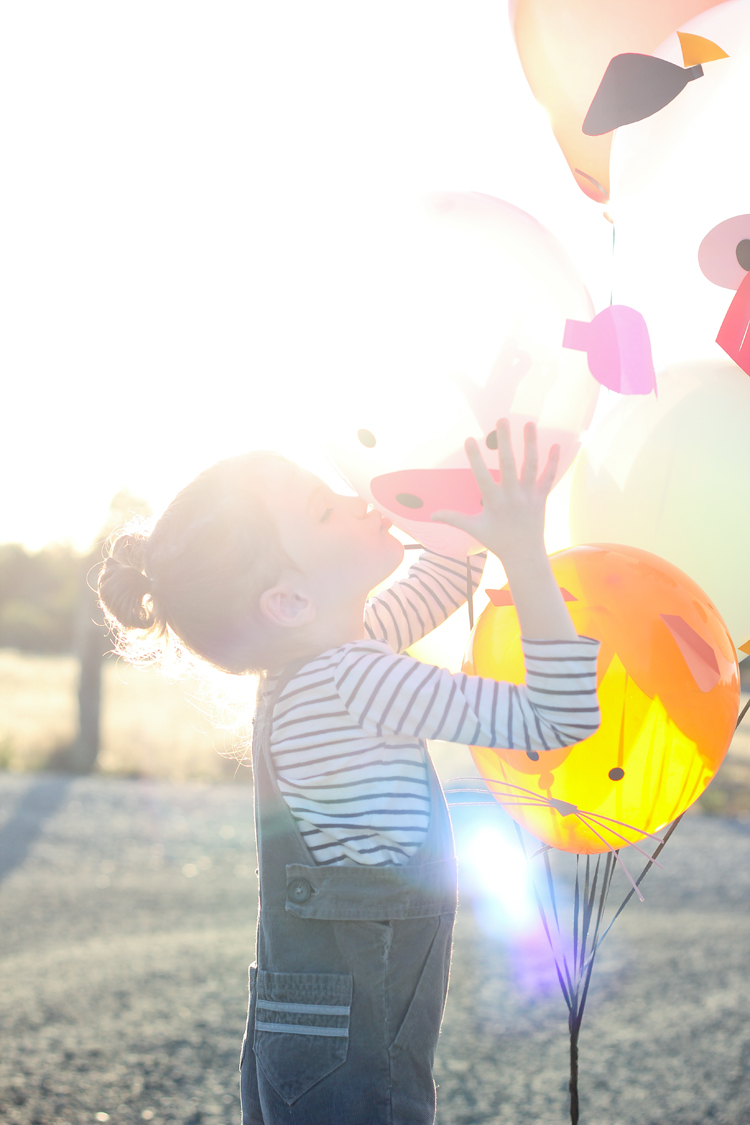 I had been wanting to create a project like this for a while, so when Silhouette, sent me the new Cameo 3 and asked me to try it out, I knew I had to give it a go!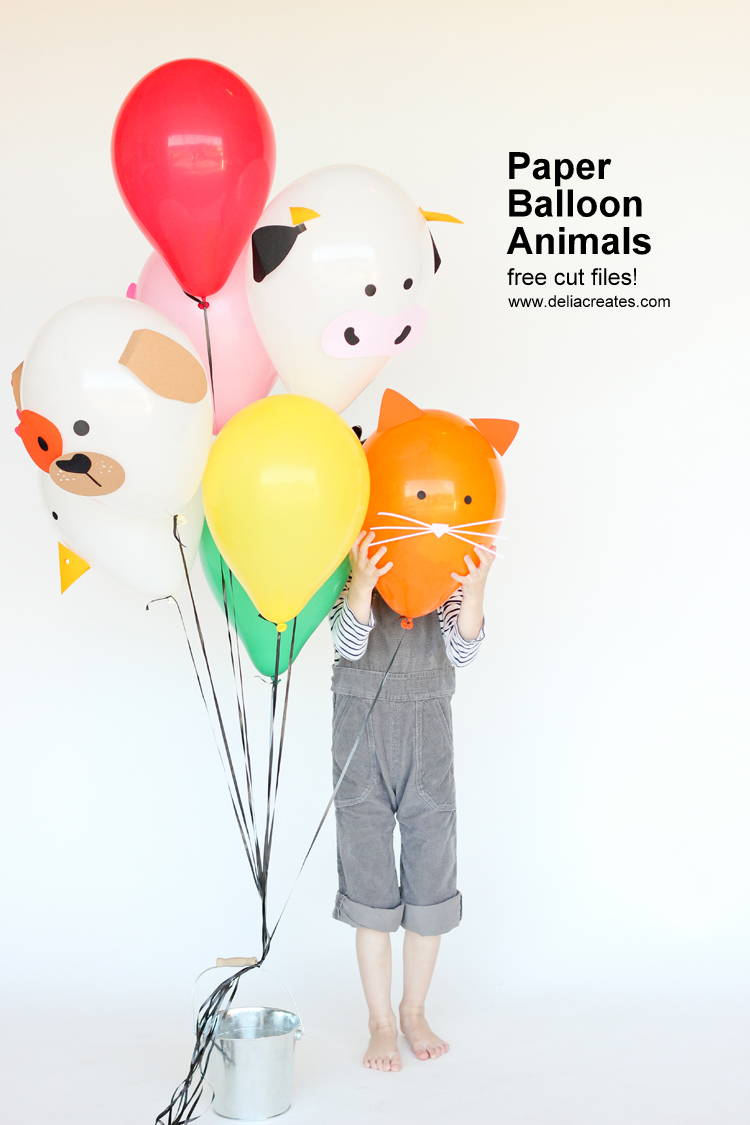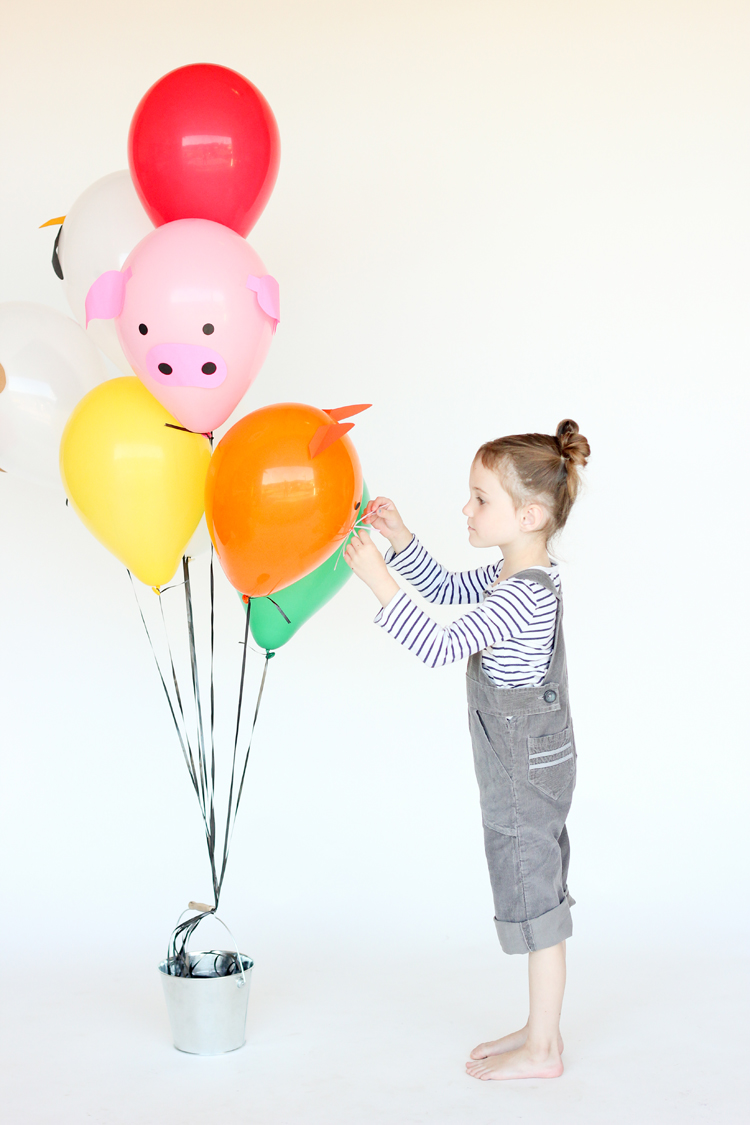 These paper balloon animals are great for parties, but can also make a fun kid craft. Simply cut, and then let kids decorate away.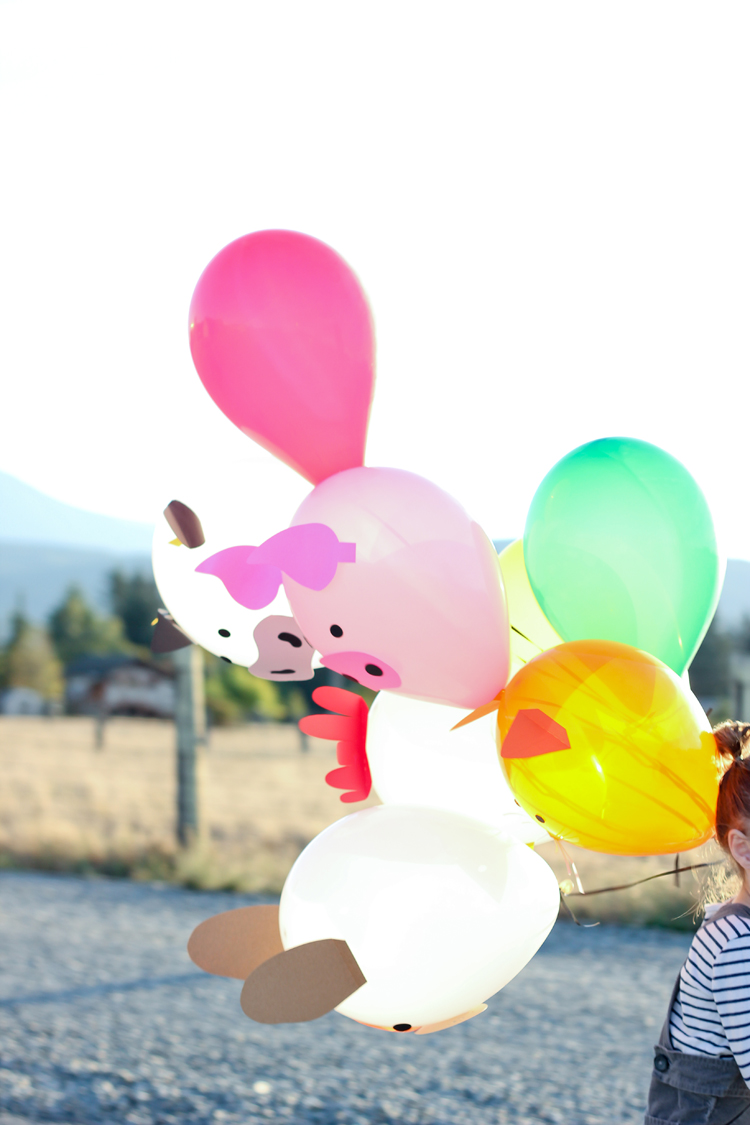 I also thought they would make a fun, quirky Halloween costume idea. Dress your child up in farmer like attire, which for us are her brother's old overalls (which I actually DIY'd many years ago) and some rain boots, and tie the balloons to a bucket for collecting candy.
Ta da…Old McNatalie had a paper balloon animal farm. 🙂
All the free cut files are below:
SVG:
Click here to open the file with all .svg files.
Silhouette Studio: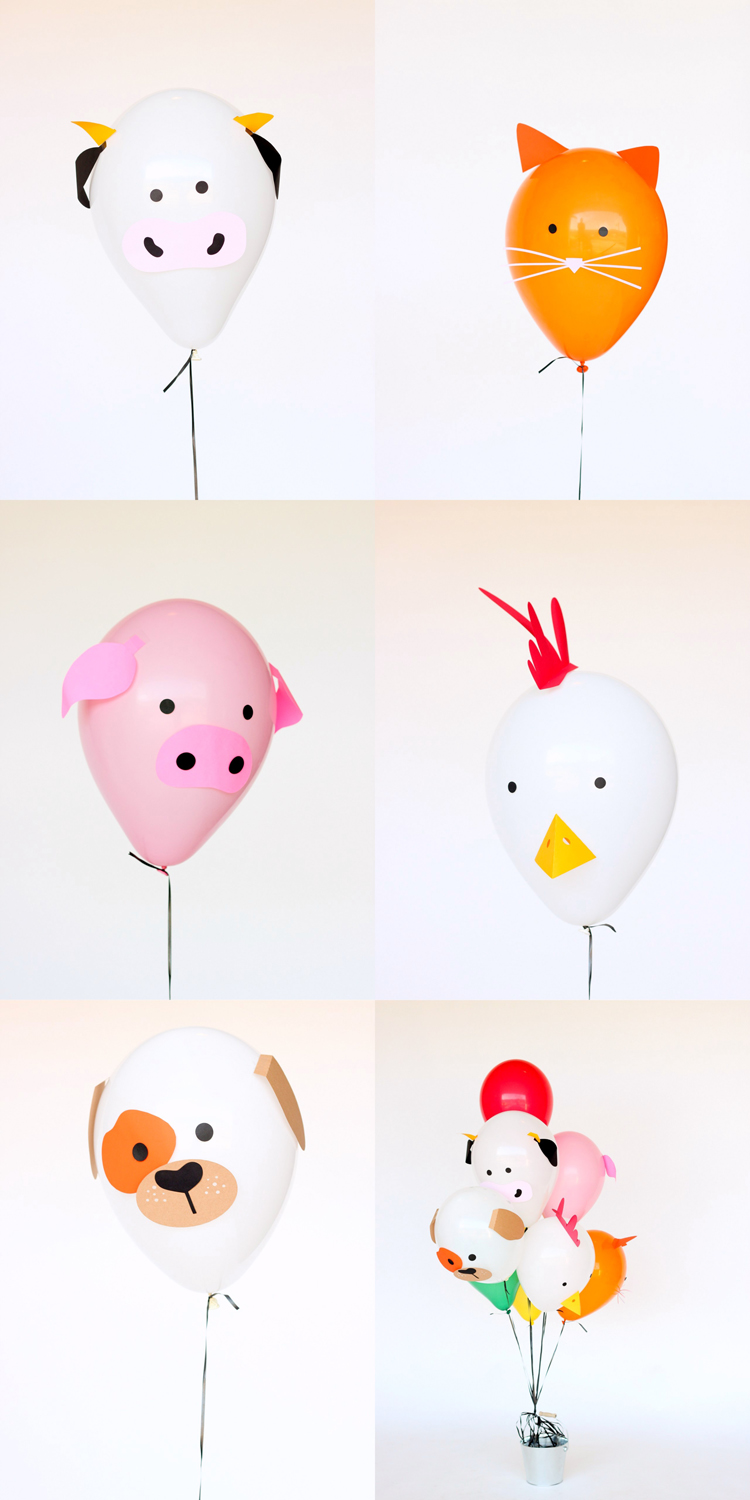 Please Note:
-These cut files are for personal use only. Do not copy, alter, and/or redistribute them as you own designs.
-They are sorted by color, so the pieces for all the animals are all intermixed. If you want to make a bunch of just one animal, you can simply copy and paste the shapes into a new cut file in Silhouette's Design Studio. 
-They are hosted through Google Docs. If you cannot access them, it may be that your server is blocking access. You may want to try from another computer/location. If you truly cannot access them, you may request them to be sent by email by contacting me: [email protected]. Please allow up to 12 business days for a response. I normally won't take this long, but if it's around the holidays, there will be a delay.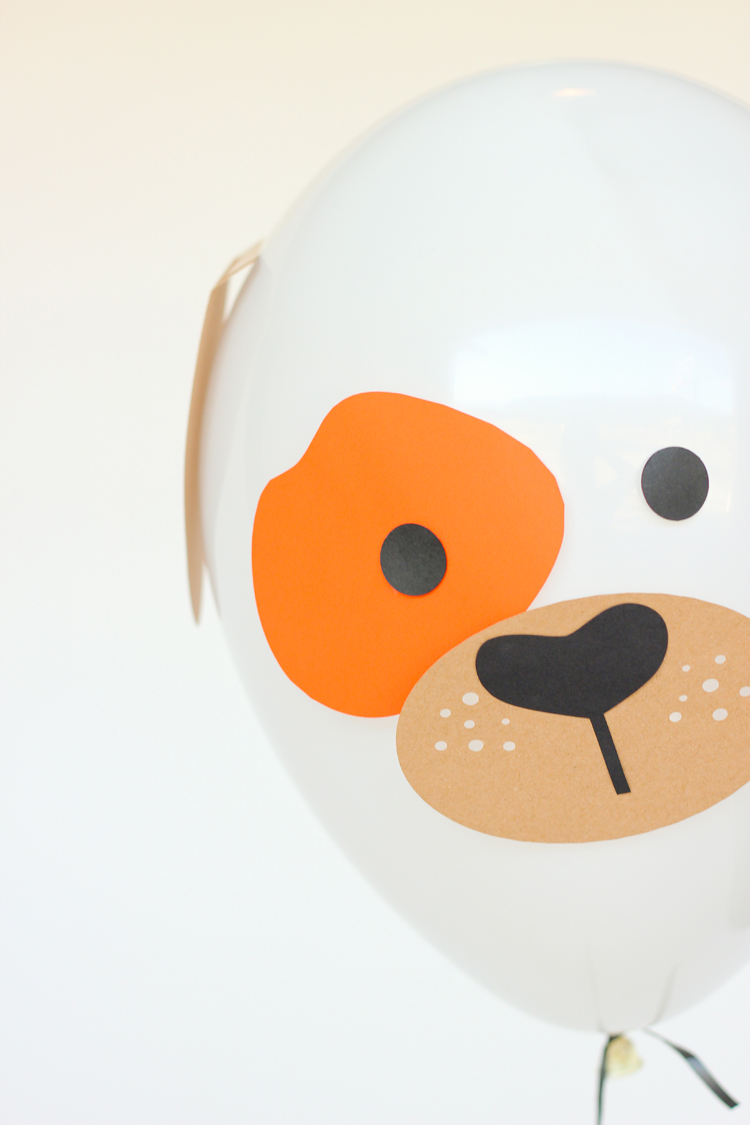 TIPS:
Be sure to use paper, not card stock. Card stock is too heavy and will make the balloon droop. I could only find light card stock for the brown details on the puppy, and that balloon bit the dust sooner than the others. Get the lightest paper your machine can cut, and you'll be good to go. I have even considered using origami paper next time.
Max inflation. Make sure you don't skimp on the helium otherwise the balloon won't be strong enough to hold up the paper details. If you have them, I would imagine that balloon sticks, rather than string, would hold up better.
Tape sparingly. Use small pieces of tape to adhere the paper so that you don't add more weight to the balloon. Think light! 🙂
Shrink details. If your balloons are still struggling under the weight of the paper, you may want to consider making them smaller in Silhouette's Design Studio and re-cutting them. The chicken tends to bob it's head forward from the weight of the beak, but I actually think this is cute and very fitting to it's design. If your goal is make the balloon last longer, then a smaller beak that doesn't make it lean forward would be just as darling.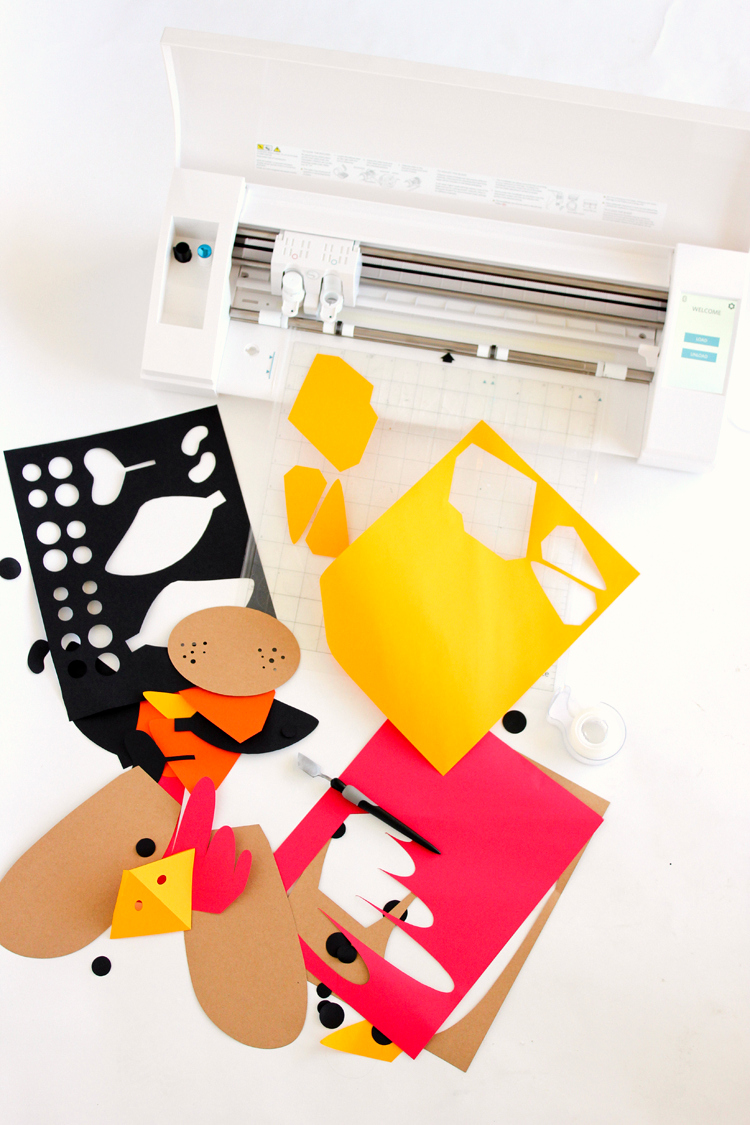 It's been a while since I have cut just paper paper and not card stock. It's almost as smooth and fast as vinyl! The Cameo 3's new features made it a breeze as well.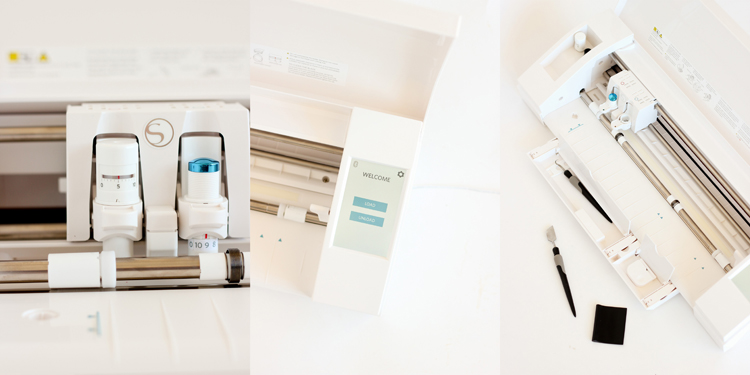 It sports TWO blade holsters so you can cut, draw, or score in one shot. Silhouette is coming out with new design software to handle the two blades. I tried out a beta version and it is SO cool! The first holster will hold Silhouette's new auto adjust blade. No more guessing blade depth and adjusting it yourself. The machine follows the cut settings and adjusts the blade accordingly.
Plus, it looks really slick. It's bigger and it hosts really cool storage features. It holds two more blades to the side, as well as an open tray at the top for tools or markers. It has little drawers underneath to hold your weeding tools which also have tracks attached to help support longer pieces of vinyl.
The new display touch screen has more options, including blue tooth! This might be my favorite of the new features…no more connecting with wires! Unfortunately, I haven't yet been able to get it to sync with my laptop, but my laptop is old and in need of an upgrade. My other favorite feature is that the cover encases it all in one sleek, white cover. I love the soothing, minimalist look, which goes great with my office space.
You can check out more about the new Cameo 3 on the Silhouette website. I really want to try the PixScan feature that allows you to snap a picture with your phone and turn it into a cut file. Pretty cool, right?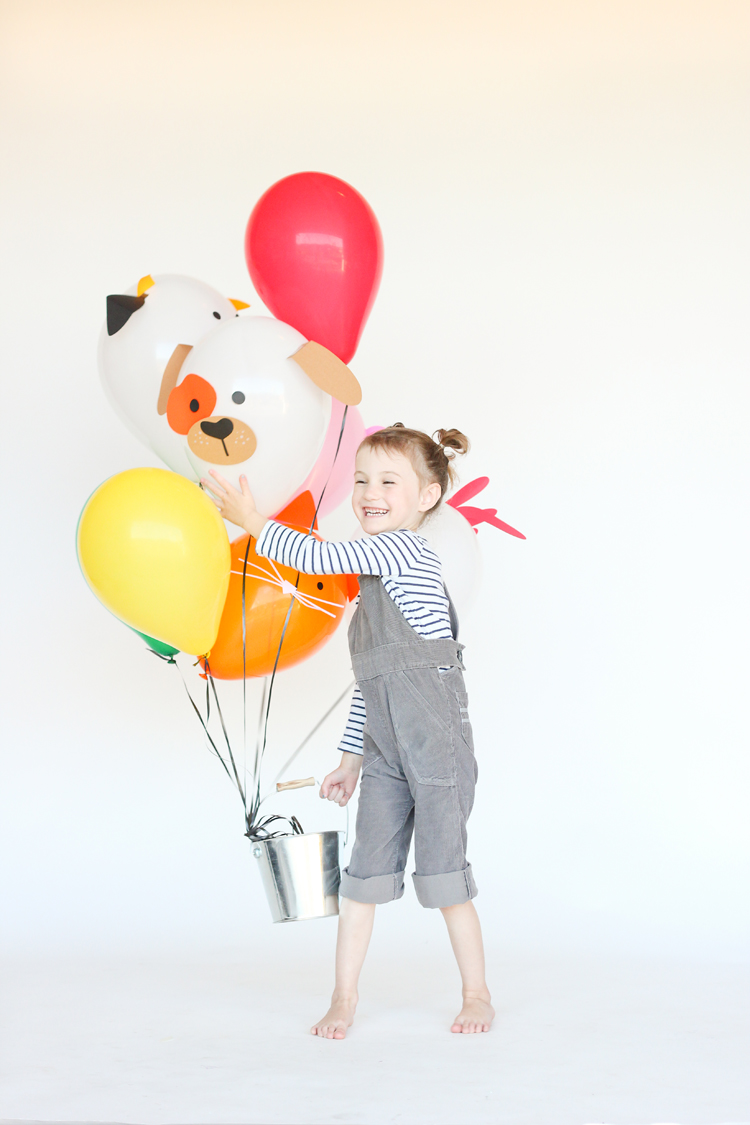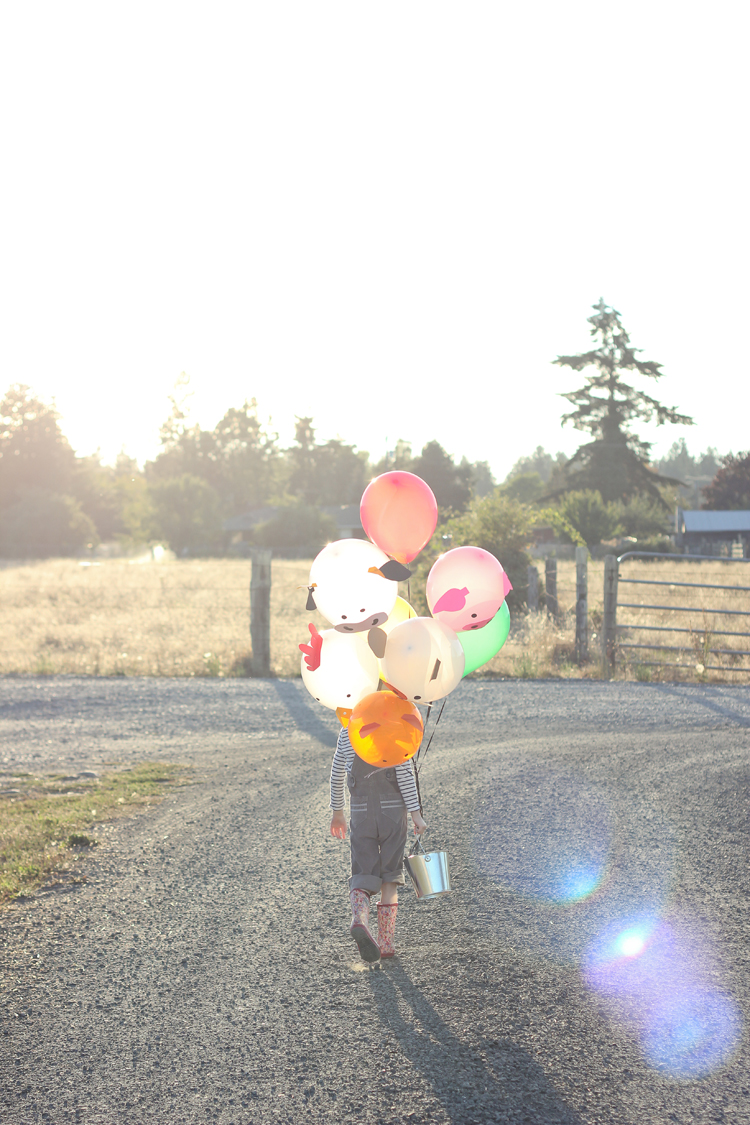 Disclaimer: This post is sponsored by Silhouette. All content and opinions are my own.