If there is a plant that makes me think of summer, it's definitely the palm.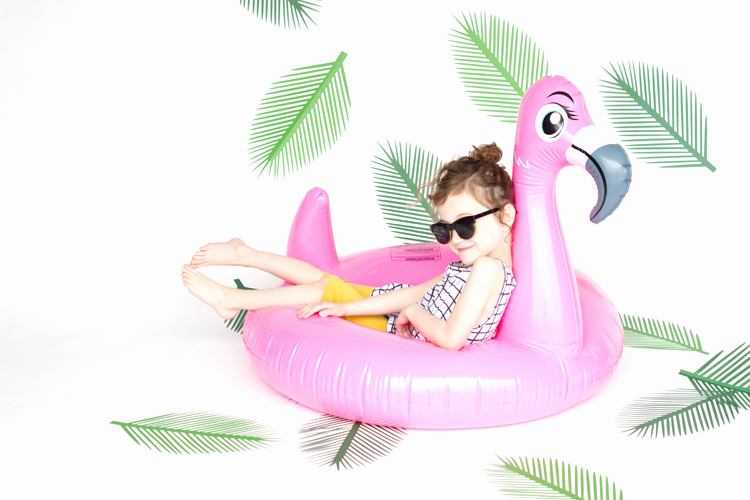 Which makes it great party decor to help ring in summer!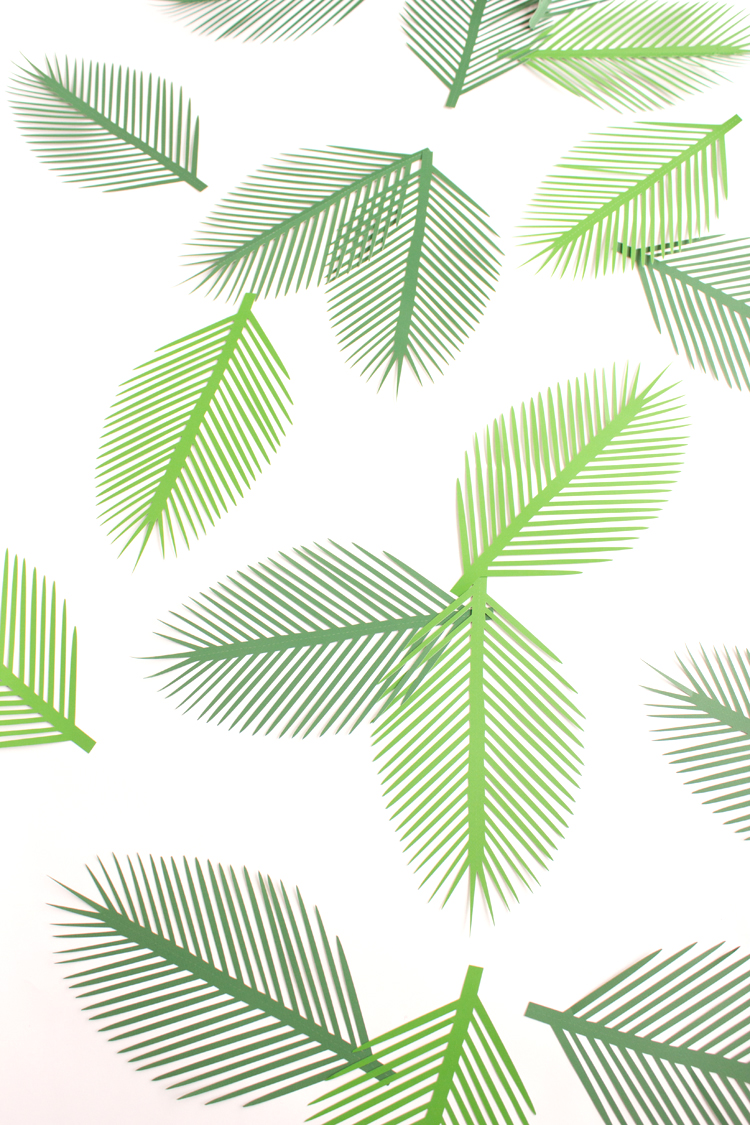 Today I've teamed up with Michaels to bring you three ways to add a little palm leaf pizazz to your summer party.
Since, we literally don't have palms growing on trees around here in the Pacific Northwest, the next best thing is paper!
And with paper I can make it any size and any color. I stuck with classic green, but the possibilities are endless.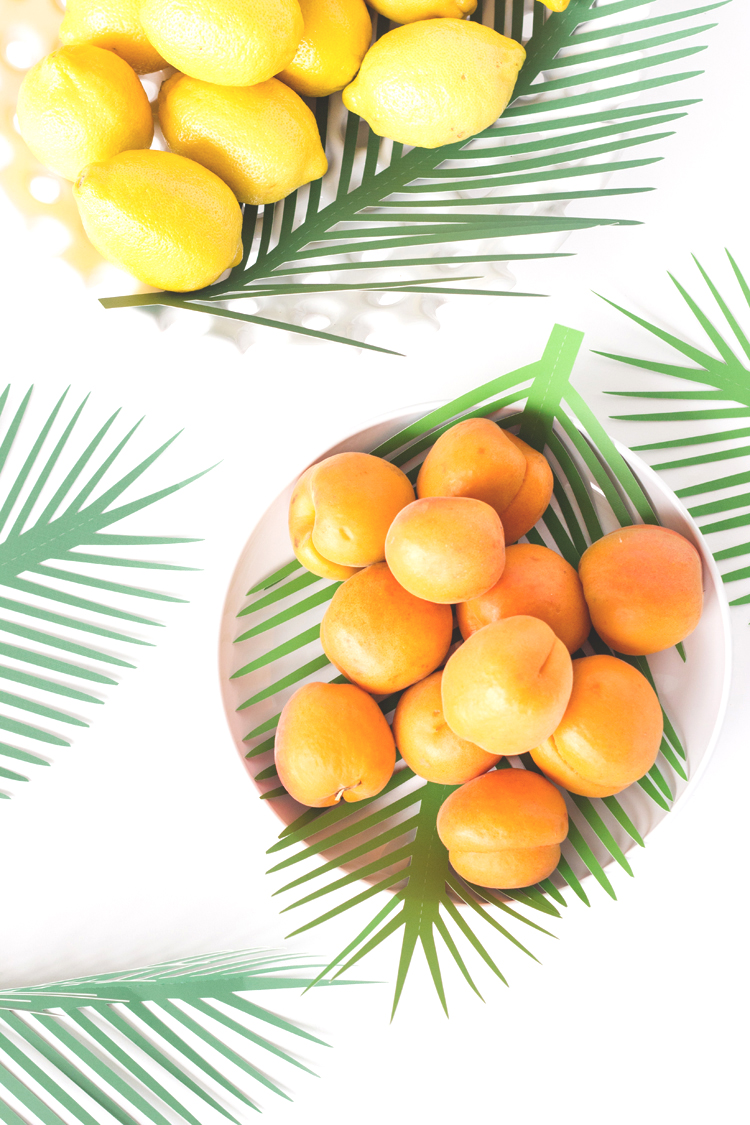 I've created cut files that should work with most machines. If you want to cut them by hand, download the .svg file versions and convert them to a pdf. You can get ALL the palm cut files HERE.
Let's dive in…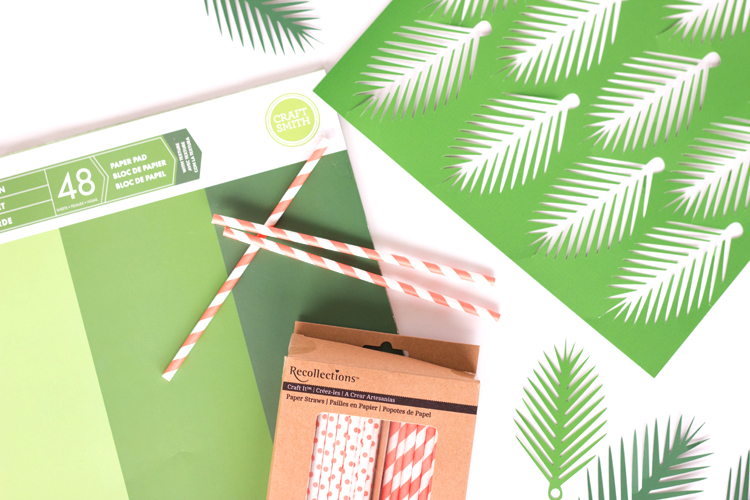 DRINKING STRAW PALMS
:: materials ::
12 x 12 cardstock
cutting machine or exacto knife and self healing mat
cute paper straws
cut files:
Slide little fronds onto your drinking straw and you're ready to party!
I have included two different sizes for palm fronds. Mix and match sizes, or even mix and match shades of green paper.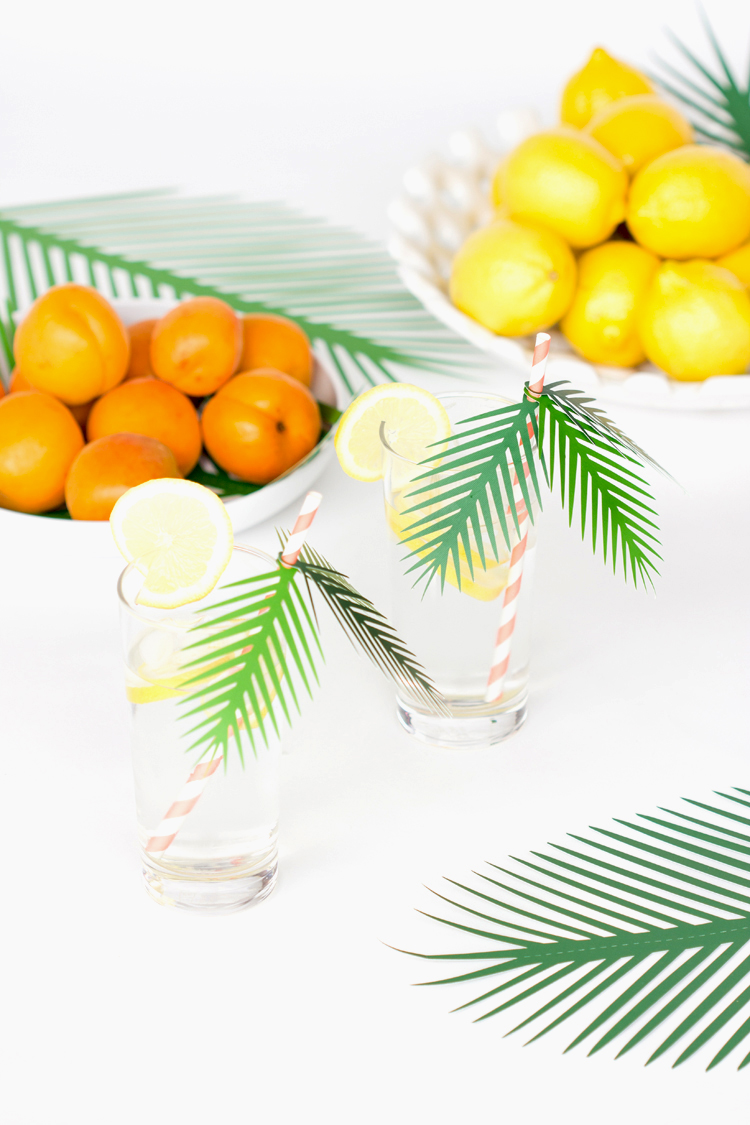 LARGE PALM FROND DECOR
:: materials ::
12 x 12 cardstock
cutting machine or exacto knife and self healing mat*
Cut files:
Cut several sheets of leaves, taking care to keep the paper you are cutting it out of, intact. Set the scraps aside.
Tape them to an accent wall, string them into a garland, add them to balloon strings or balloon clusters, or add them as table decor. There are so many possibilities!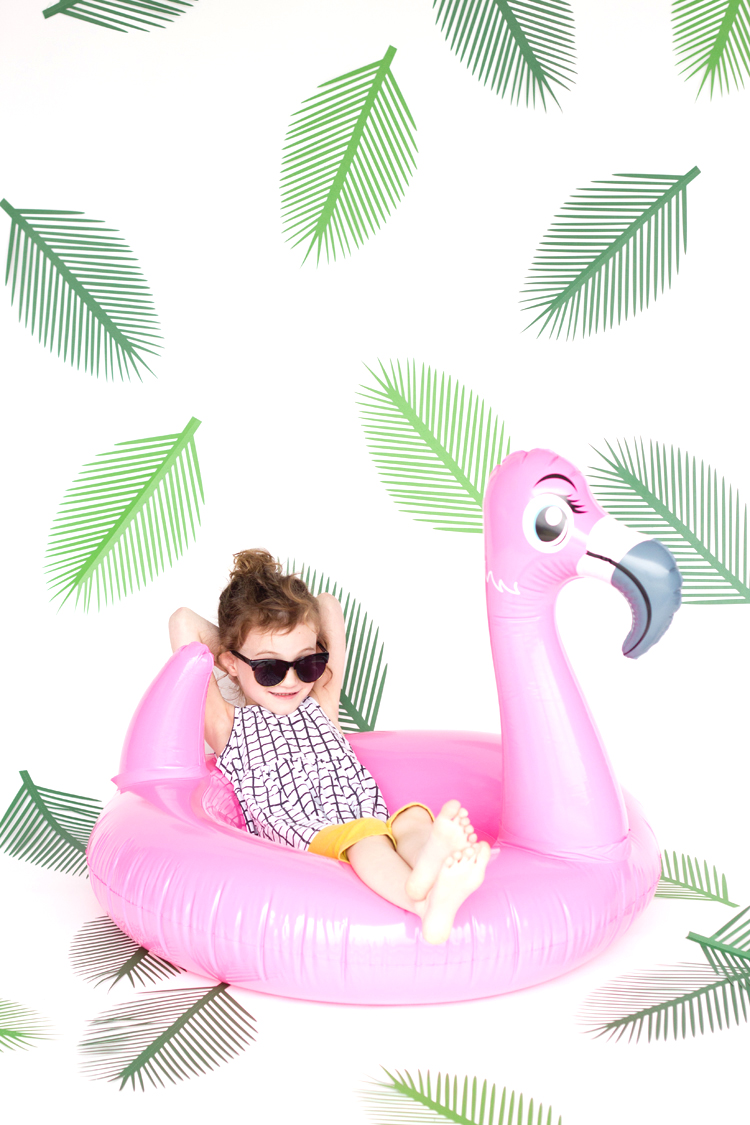 CHALK ART PALM FRONDS
:: materials ::
Remaining 12 x12 paper scraps from which you removed the large decor palm fronds
Spray sidewalk chalk
Use the leftover scraps you removed the large palm fronds from as a stencil.  Add some festive temporary art on your lawn, patio, or even an exterior wall.
Spray a thin layer of spray sidewalk chalk over the stencil and remove it to see if you covered it all. Quickly move onto the next leaf, so as to not allow the paper stencil to get too wet or distorted between applications.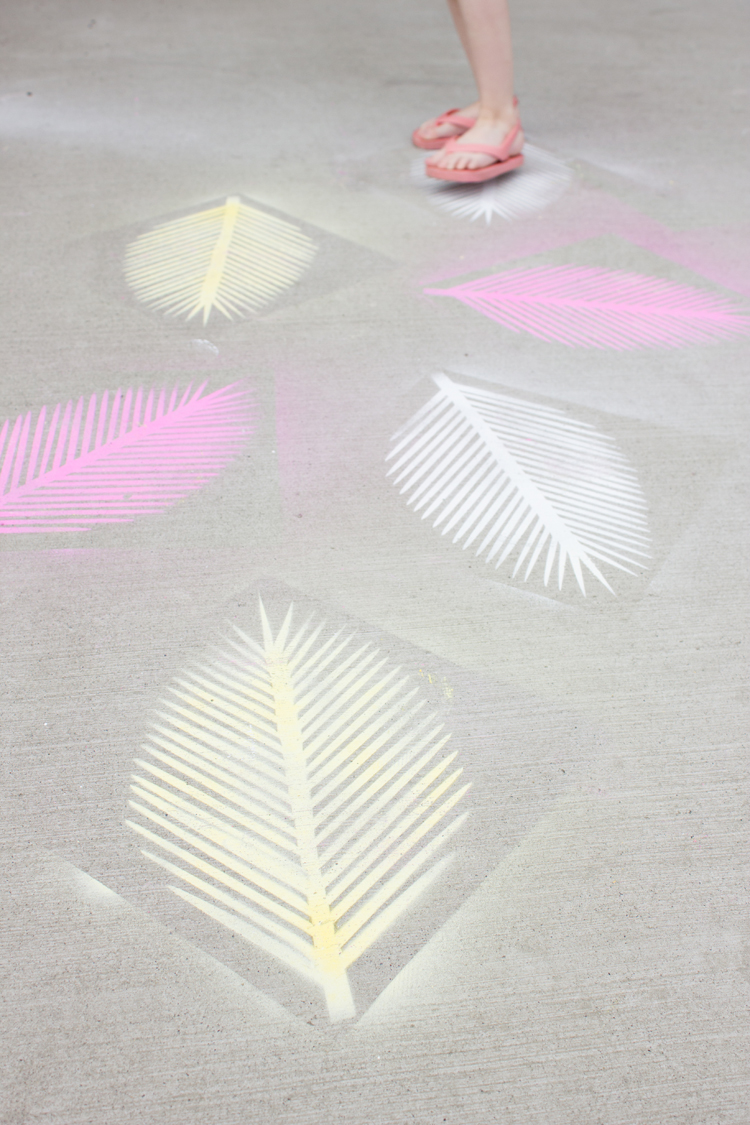 The chalk washes off pretty easily with a hose. Some surfaces may require a little scrubbing.
Throw in some pool floats, and you're ready to welcome summer!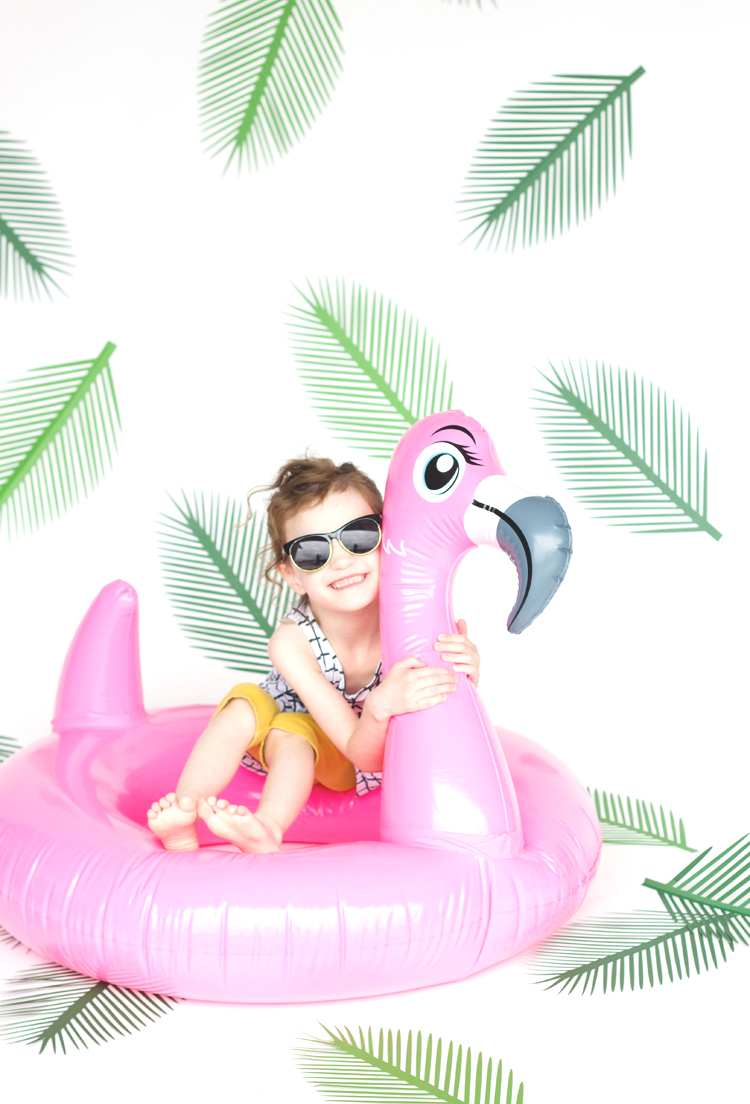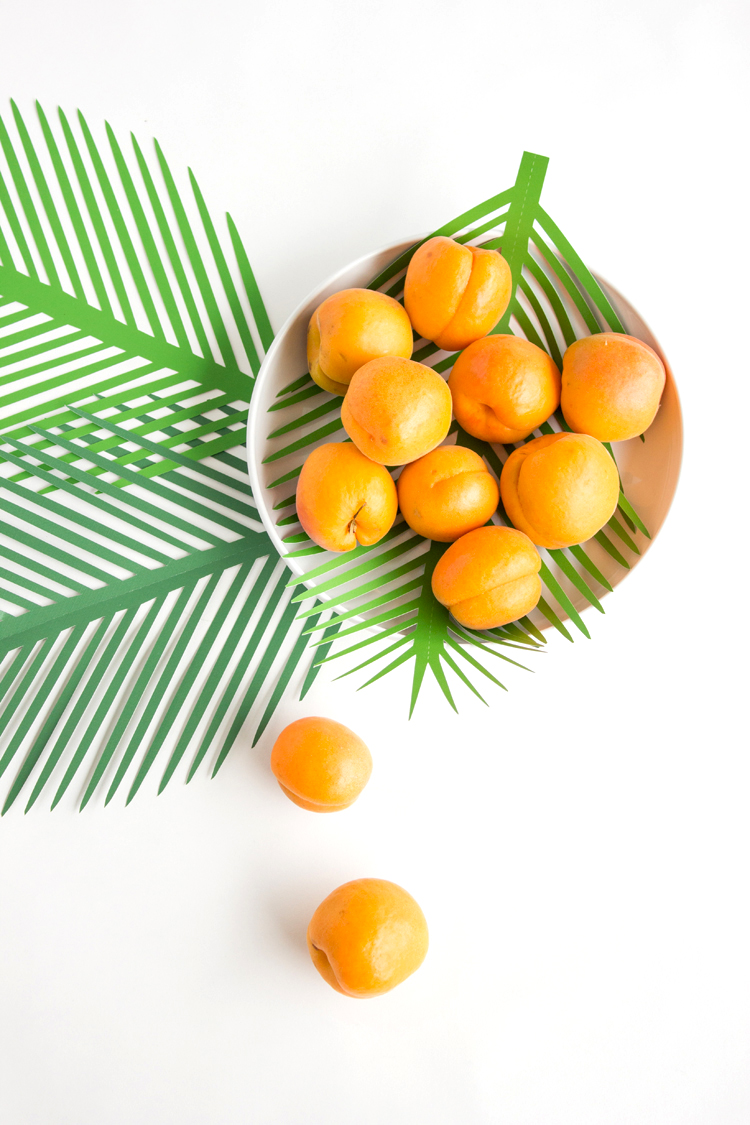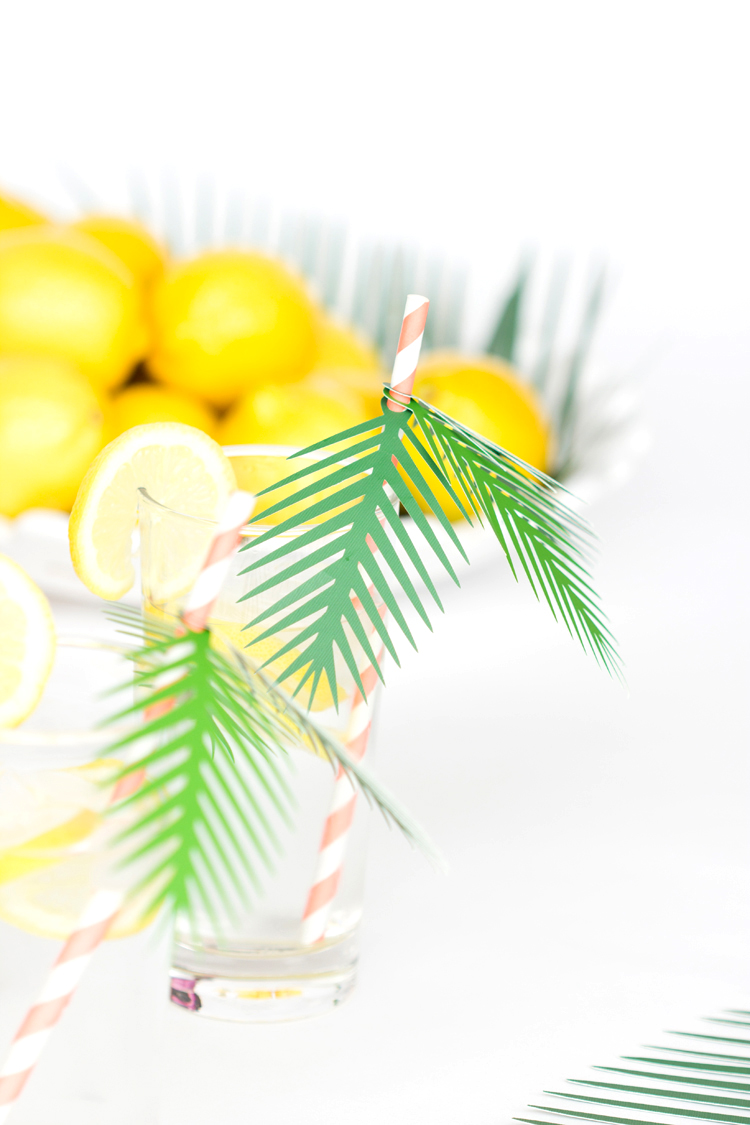 Disclaimer: All materials and pool floats can be found at Michaels. This post is sponsored by Michaels. All content and opinions are genuinely and enthusiastically my own.
Looking for more inspiration? Make sure you visit Michaels' blog, The Glue String, to see the rest of the Michaels Makers' summer fun project ideas.