School's out, let the summer fun begin!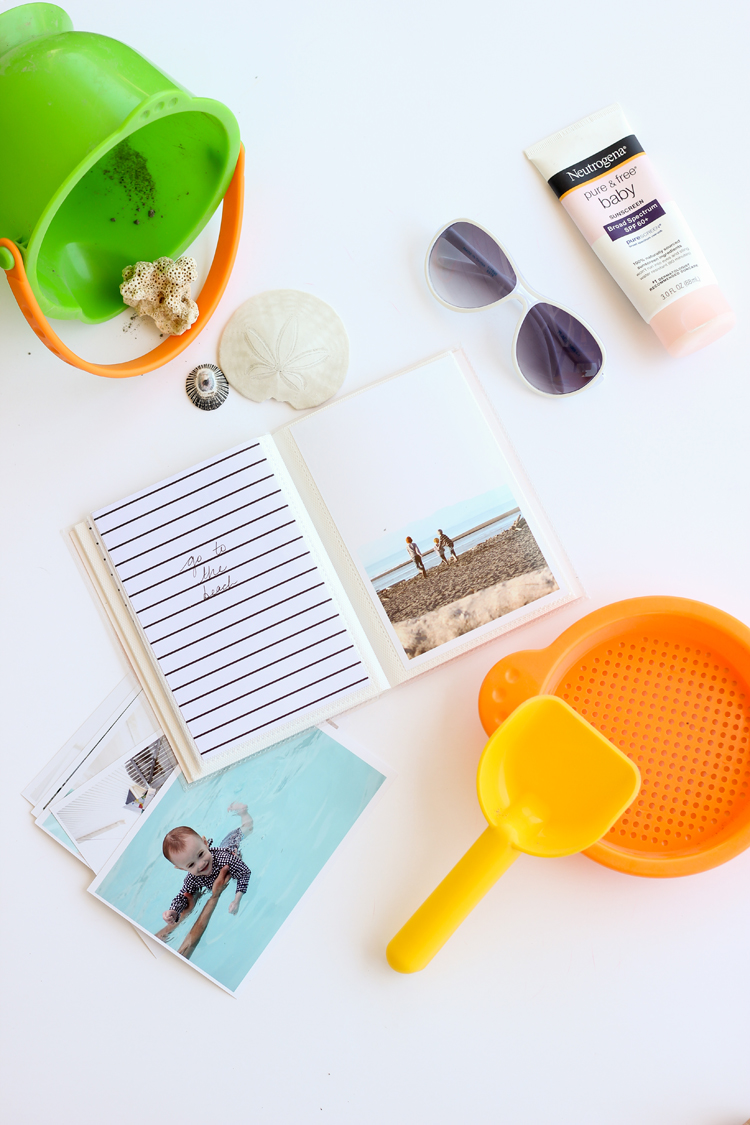 Well almost. If you're like me, I always feel like I need to have a summer plan. If we don't write a summer bucket list, then we spend pretty much the whole summer eating popsicles, playing in the sprinklers, and binge watching Netflix.
Now, there's not  really anything wrong with that. Summer break is as much a break for the kids as it is for me. Amirite!?
But it's nice to have a reason to break out from our usual lazy days routine, and make some more memories. Because before you know it, you'll be maneuvering the back to school aisles and filling your cart with pencils and new shoes.
There are some summers when I have put my game face on, and gotten a bucket list together. See here and here. They have been our best summers so far.
So, we're doing it again! This time though, I thought I would try something new…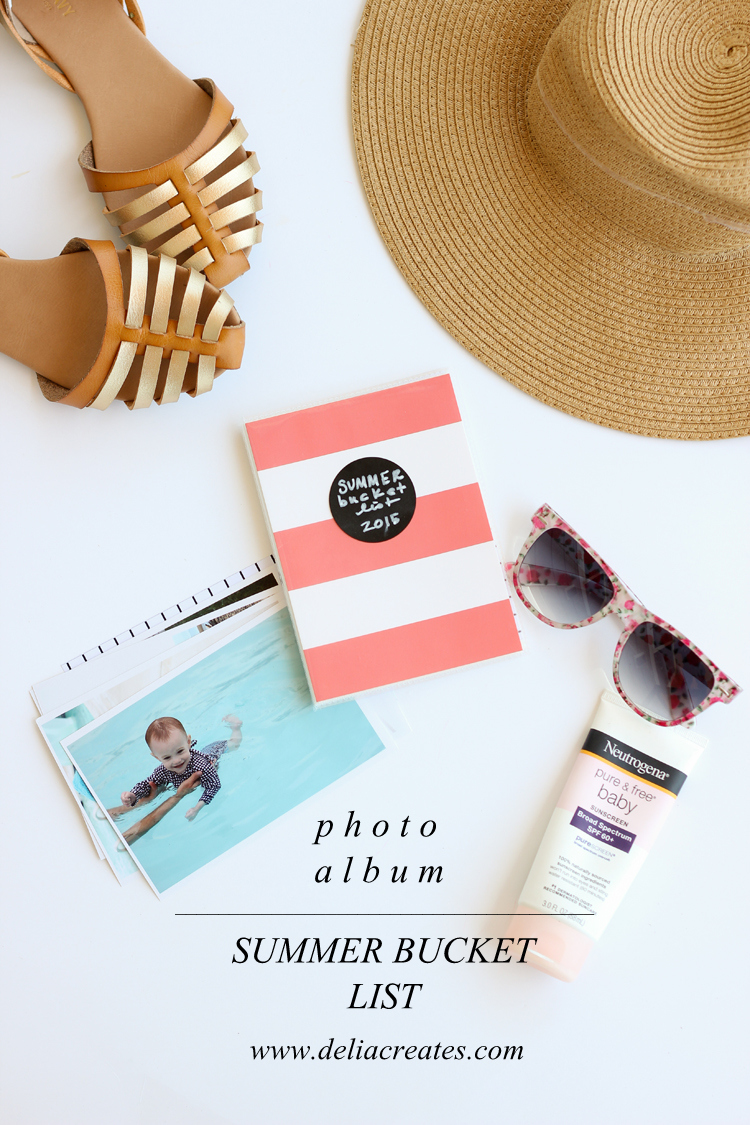 It's our summer bucket list, and summer scrapbook in one!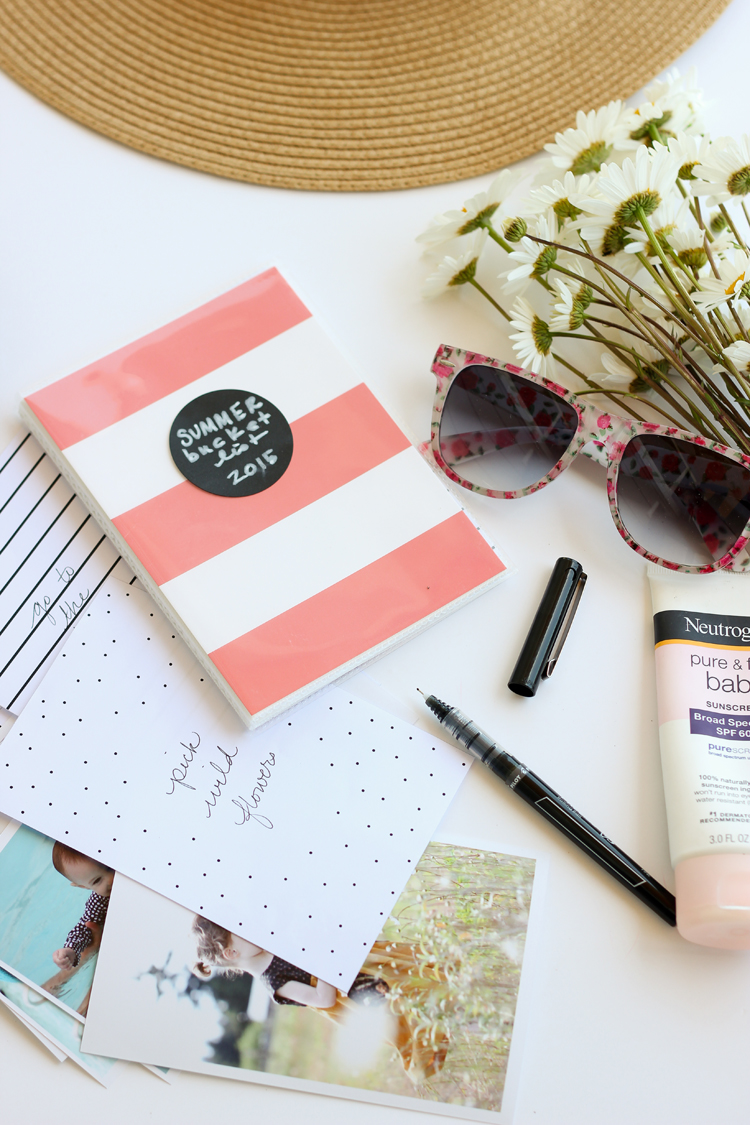 I simply took a 4 x 6 inch photo album, and wrote our bucket list on 4 x 6 inch pieces of paper.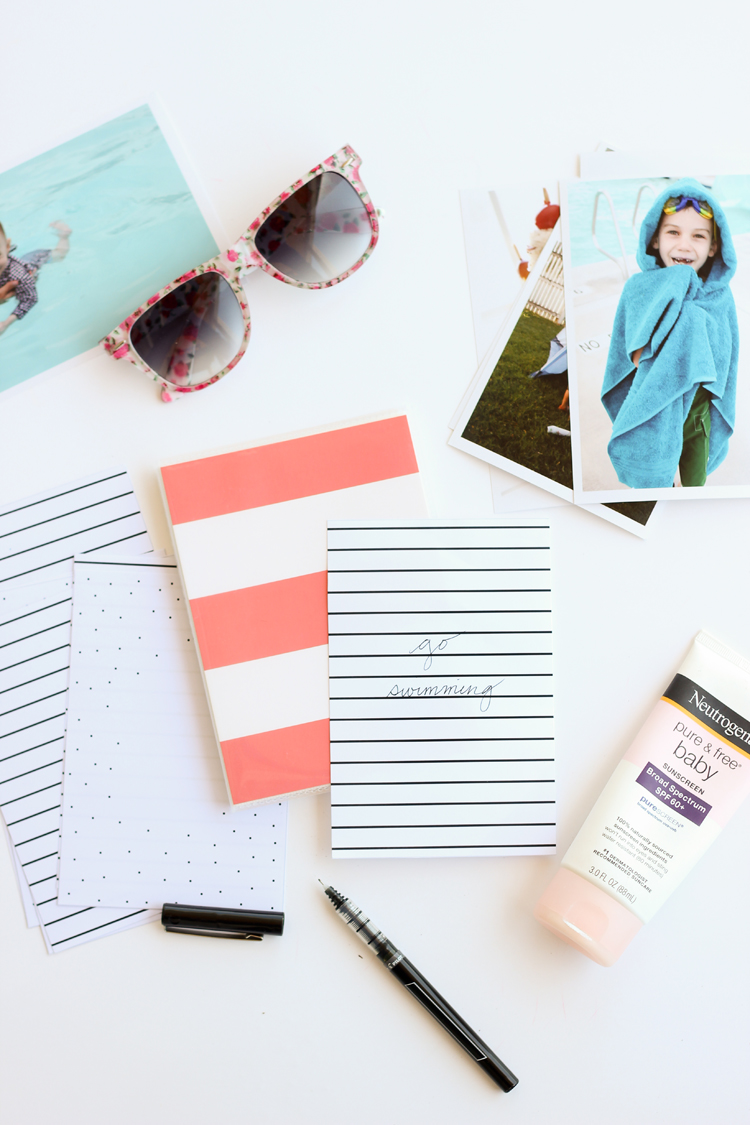 You can cut out your own out of scrapbook paper, or you can grab this free printable I whipped up:
summer bucket list photo album inserts
They are just simple stripes and dots with space for you to write in. I suppose you could type up your list, but I think including your own handwriting in a scrapbook is powerfully sentimental.
Hey! You could even have your kids pitch in and write out some of the bucket list items, so you can document their handwriting as well!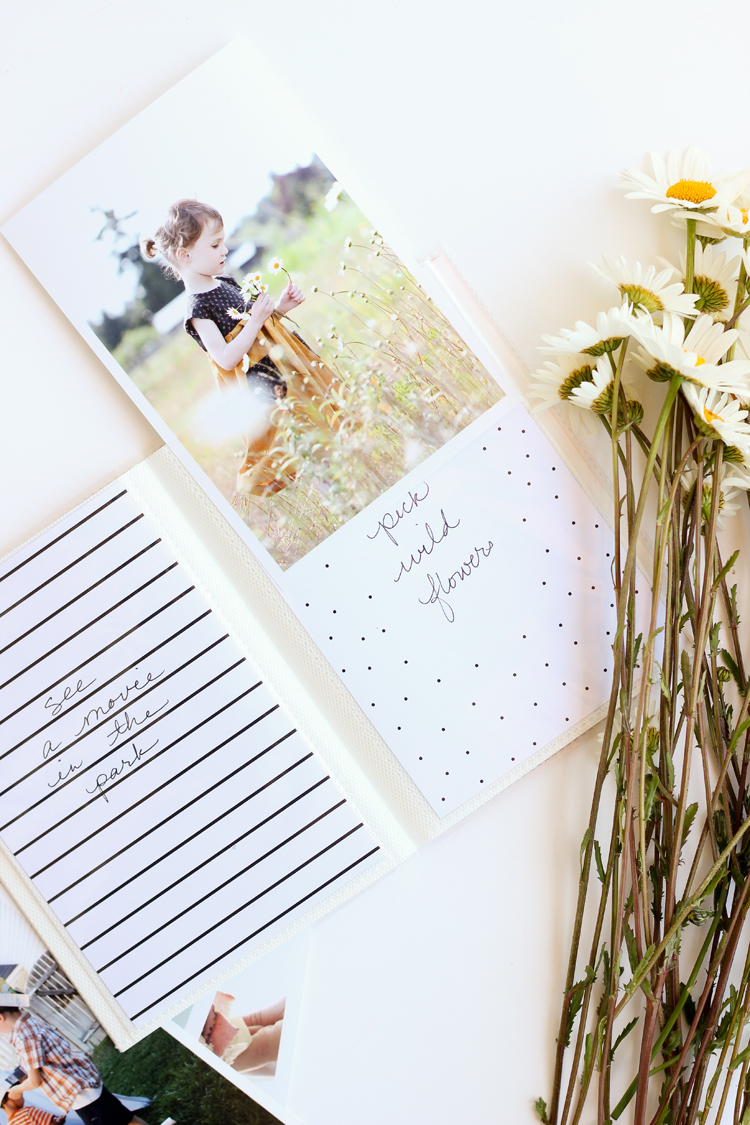 Be sure to take a picture of you checking off items on your list, and then print them up and slide them in your album. Slide them in next to your list inserts, or over top of them…depending on how much room you have in your album. Remember to add tickets, pressed wildflowers, wristbands, etc…if you have them.
We obviously haven't started ours yet, so I printed up some old pictures for this post. It is so fun to see my kids as little babies again. Ahhh…memories!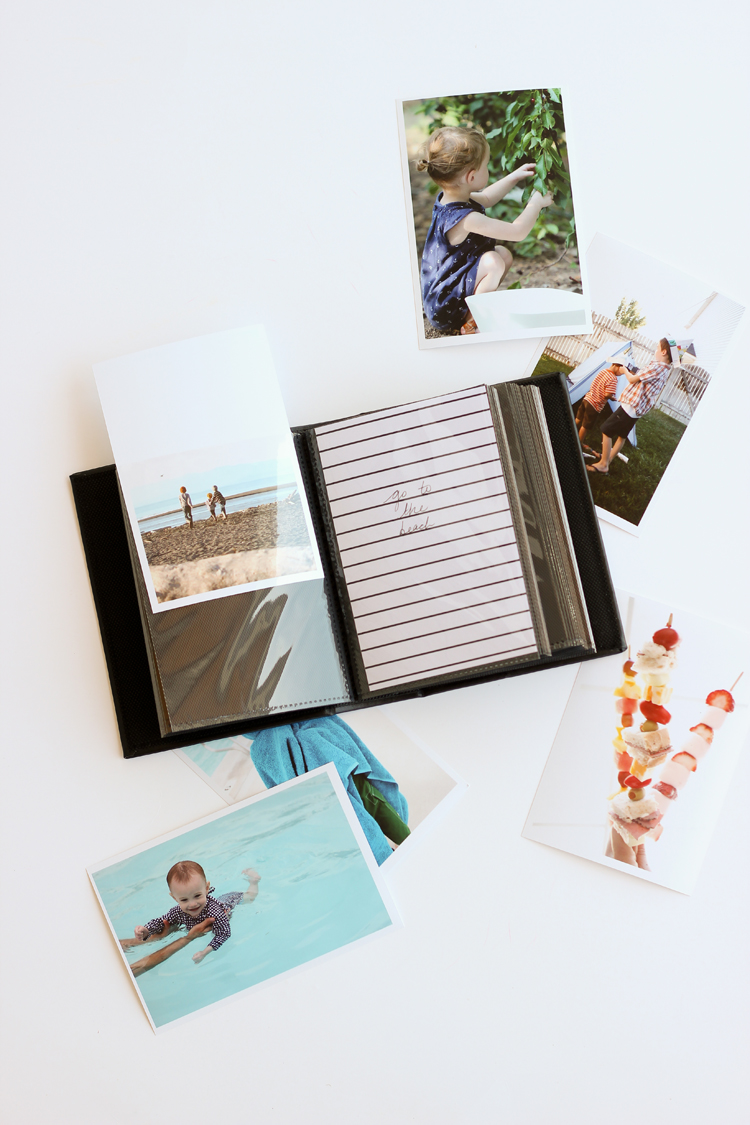 You can print the pictures off as you go, when you hit up the grocery store every week, or wait until the end of the summer. Either way, you end up with a book, and a summer full of memories!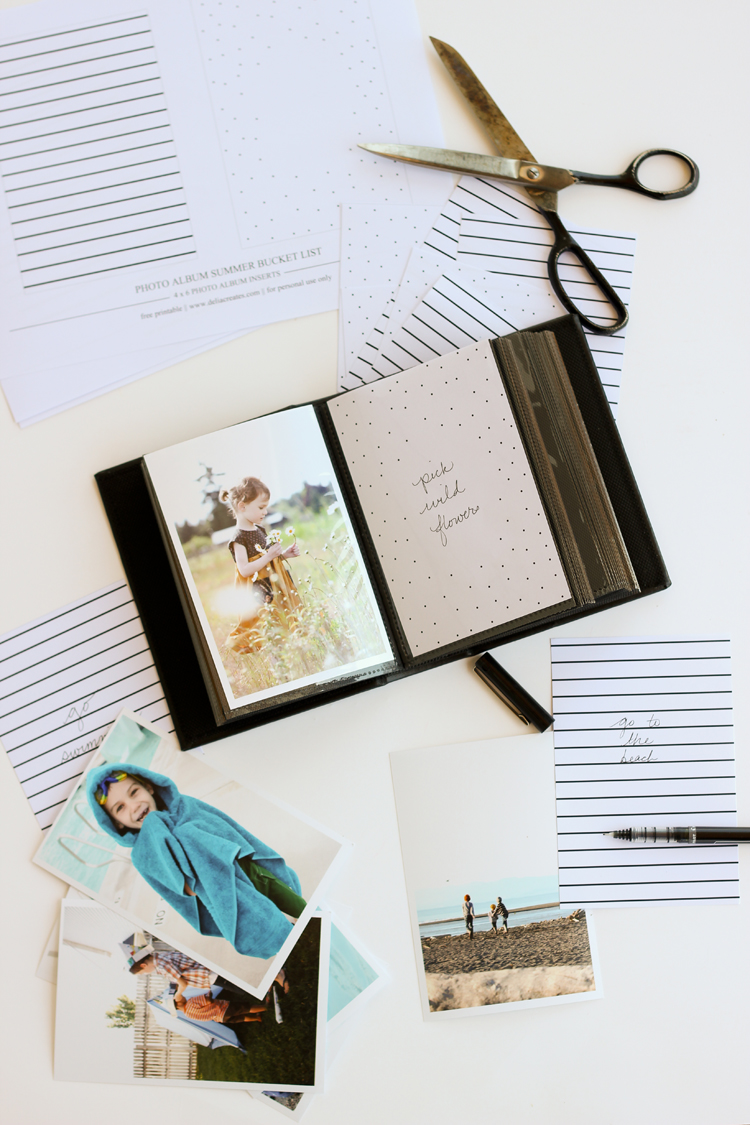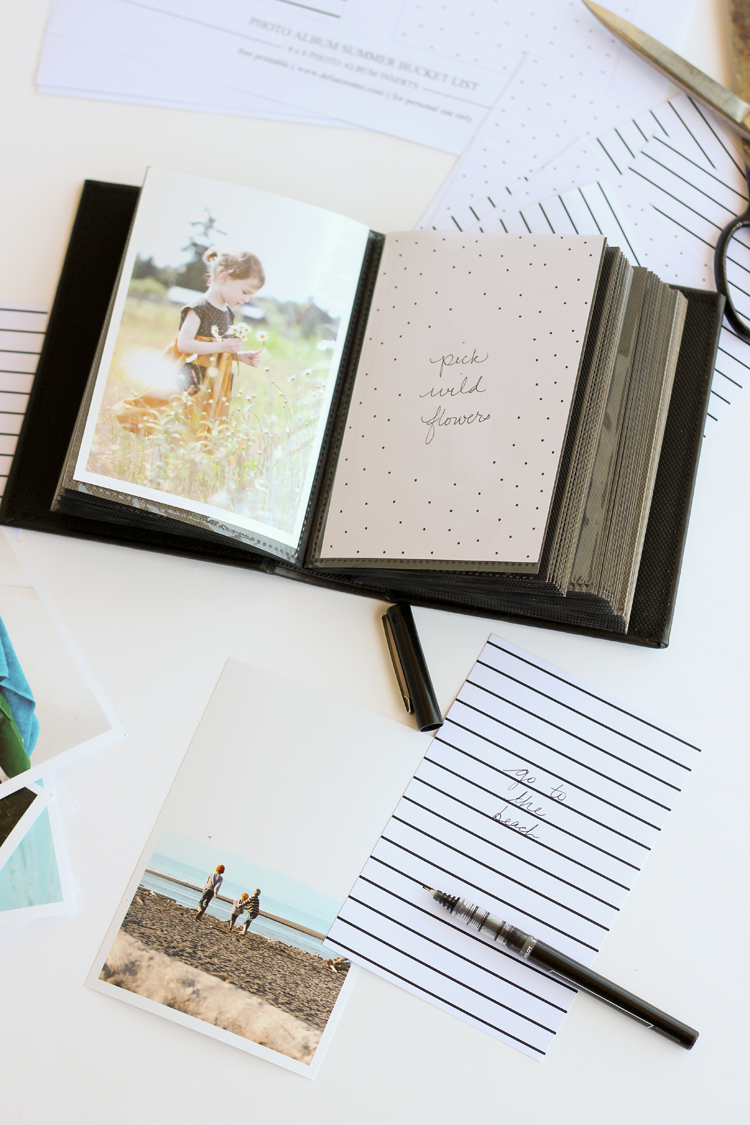 I grabbed two sizes of photo albums from Wal-mart. The smaller one was just a dollar and holds 24 photos. The larger, black one holds 300 photos. Yikes! That's a lot of bucket list items, even if you cut it in half to make room for the inserts. But I'm trying to pump myself up to take on the challenge! …while probably removing a few of the sleeves. Ha! Not that many. Just a few…ten.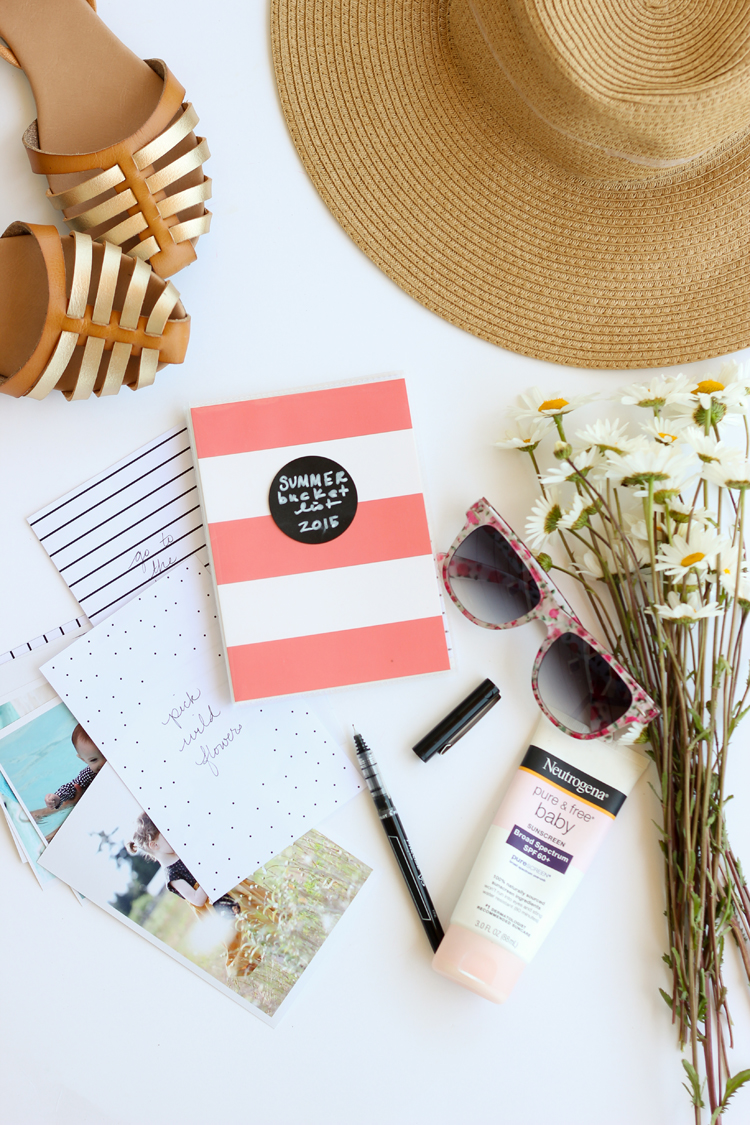 Then I slapped a chalkboard label on the front, cause chalkboard = cute. 🙂
(I'm not using both albums for our personal bucket list. I just pictured both for the blog. Because I know you were really worried. 😉 haaaaaa)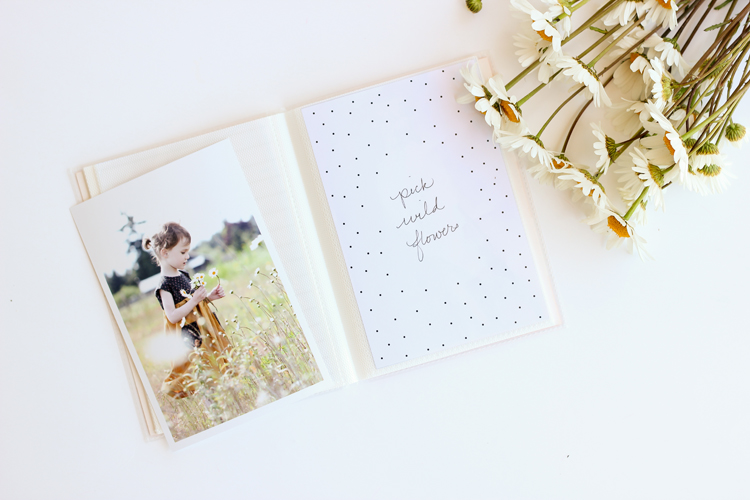 Speaking of bucket list items. If you need some ideas, I've made up a list of 101 ideas to get you going.
Check it out here!