With summer comes parties! And what says "party" more than a piñata?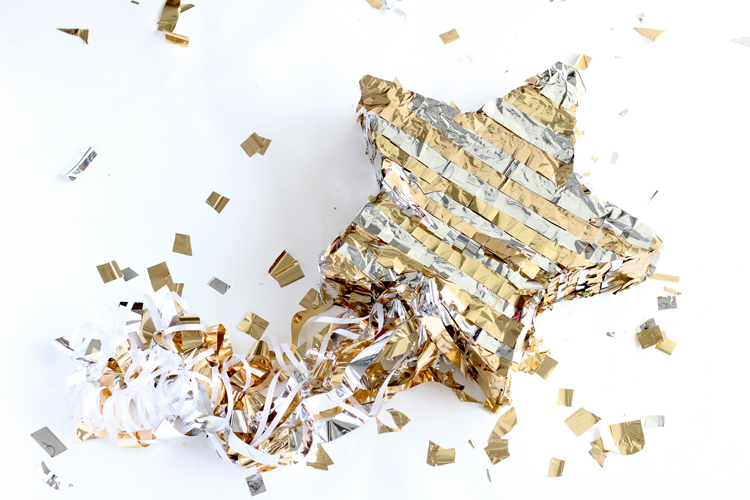 For this month's Michaels Maker's summer party challenge, I created a piñata that is great for summer or really for any time of year. It's a shooting star, so it can easily be adapted for celebrating summer nights, graduations, birthdays, or make it in patriotic colors for Fourth of July.
It's a PULL piñata, so it's great for indoors as well as out. Kids take turns choosing a curling ribbon to pull. All but one are decoys and the one that isn't, pulls open the hidden trap door at the bottom. So, you still get the element of anticipation to see who is going to be the lucky one to crack it open and you save dad from having to whack the thing to death to finally get it to open. 😉 Plus! You can keep the piñata and use it as decor later, or reuse it for another party. Just reattach more ribbon to the bottom and you're gold…and silver. 😉
If you're a long time reader….like a really long time reader (thank you and I love you) then you might remember this Lego Pull Piñata I made for my son's 6th birthday party (who is now 11…hold me). At his party, I ended up having the kids all pull at the same time so no one would feel left out and everyone would have "a turn." It worked out great for that age.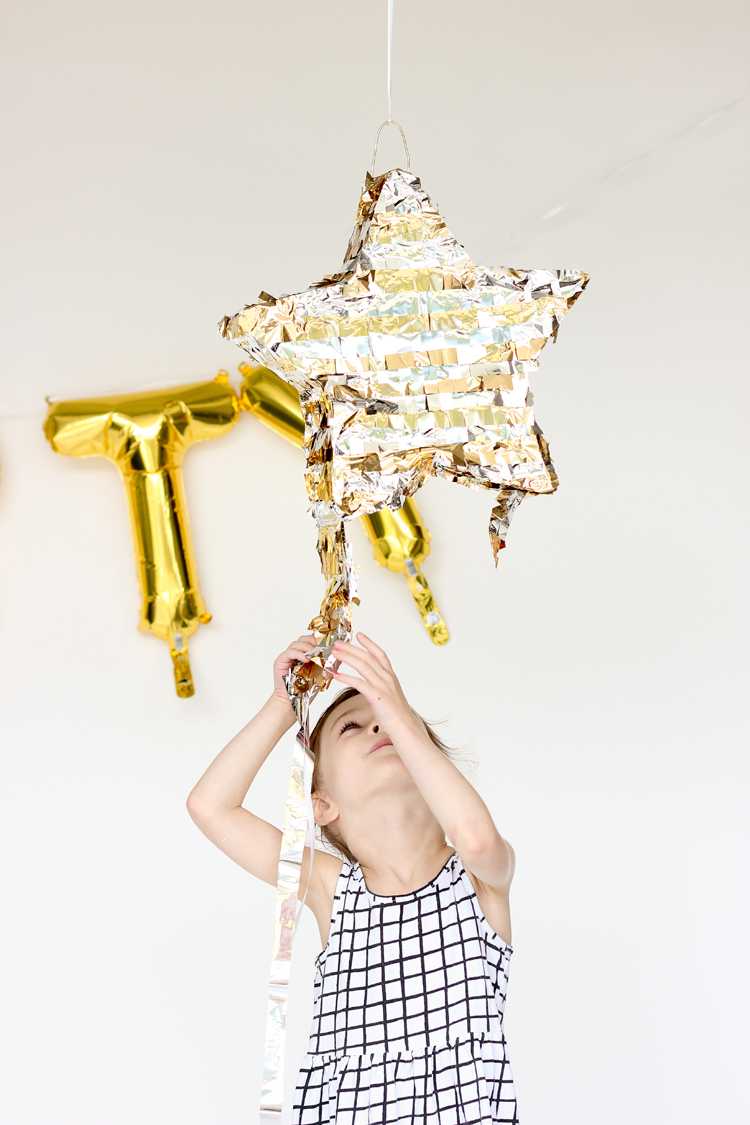 MATERIALS
Large cardboard boxes (not refrigerator box big, but big enough to cut out a 13 inch star)
Sharp box cutter
Craft scissors
Craft glue
Brush
Hot glue and glue gun
Masking tape
Clear gift wrap tape
Curling ribbon
Metallic tissue paper (found in the gift wrap/party aisle in Michaels)
Thick wire
Wire cutter/pliers
The steps show you how to make a 13 inch star piñata, using this handy template I've created here:
It's only a portion of the star shape, but the video shows you how to use it to make the full star.
Watch the how to video here: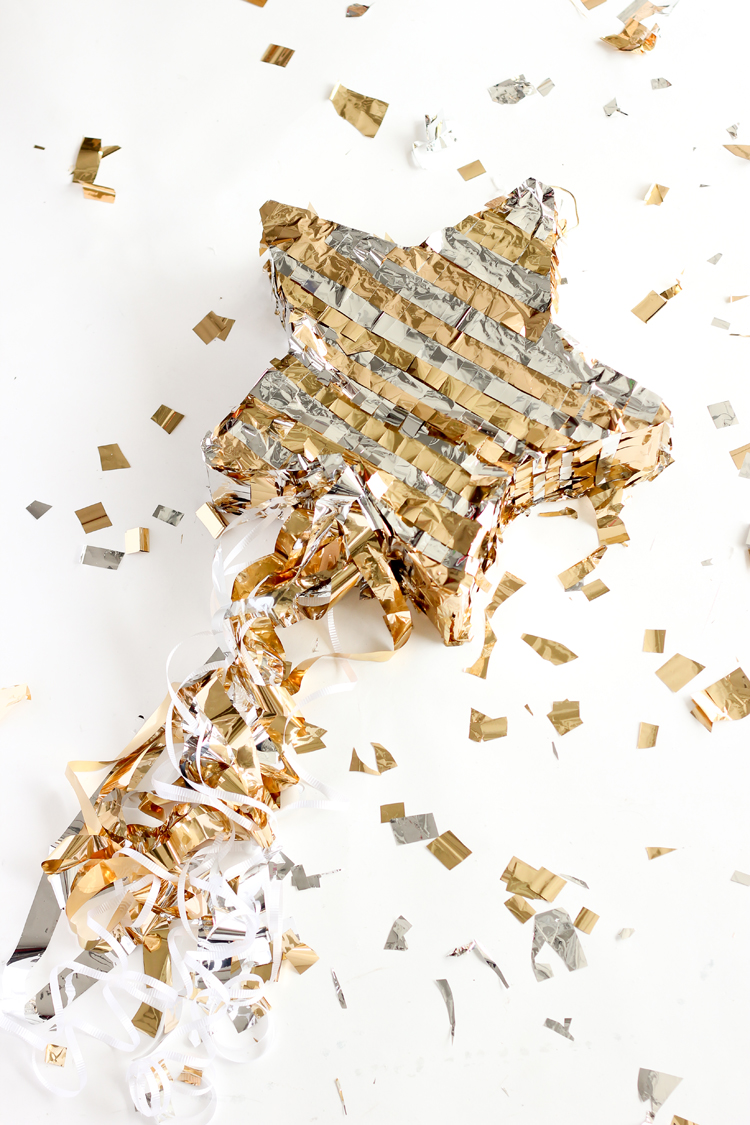 If you want ideas of what to fill it with, aside from candy, I've got another post about that, coming down the pipeline later this week. I'll add a link here when it's live.
Oh, and don't you just love these mylar balloon letters? They sell them at Michaels too! I bought the "Happy Birthday" pack of letters and then used select balloons to spell "party." They have lots of other options too, like emoji balloons. Yes…they have the poop emoji. Ha!