There are toys you buy because you know your kid will love you for buying it, longer than the toy will last, and there are toys that you buy because you know they will be loved long after you're gone.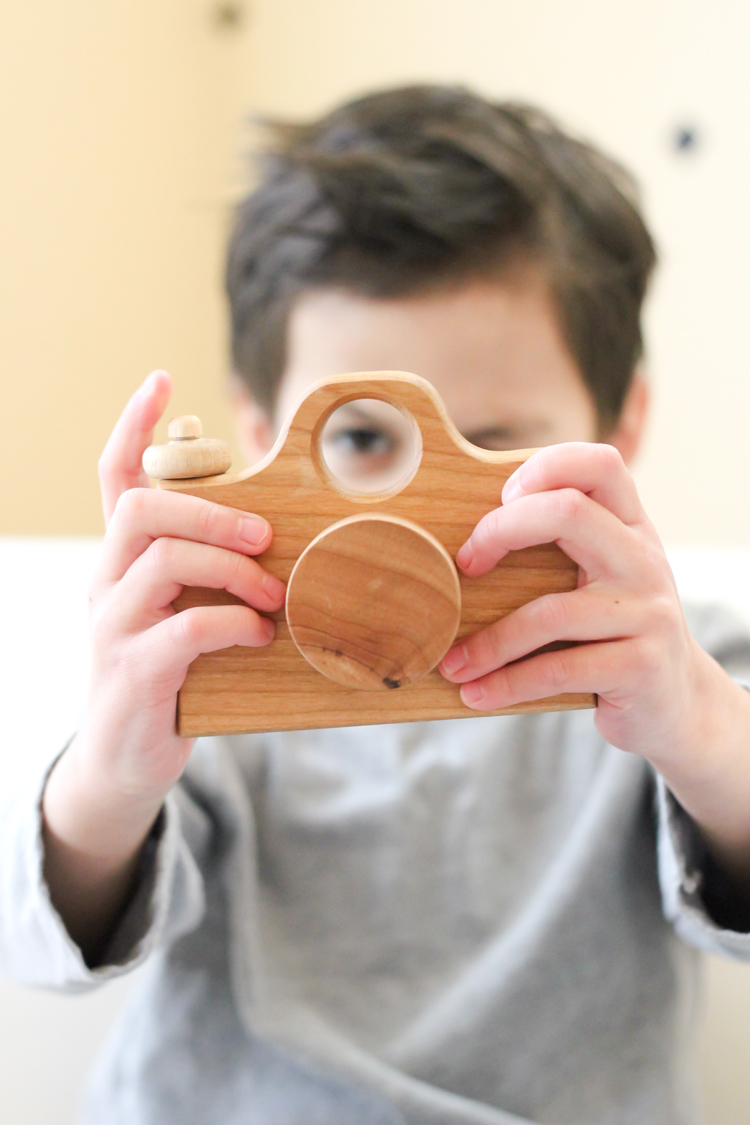 Simple Great makes those kind of toys…sturdy, yet beautiful. They make the kind of toys that you pass on from generation to generation. The kind that make you smile when they sit on the toy shelf, because they look so lovely. So iconic.
Simple Great sent us this cute little camera, which I decided to give to my babe Natalie (age 2) thinking it was more her age range,
…but I was surprised at how much Reid (age 5) really has taken to it. He uses it way more than she does!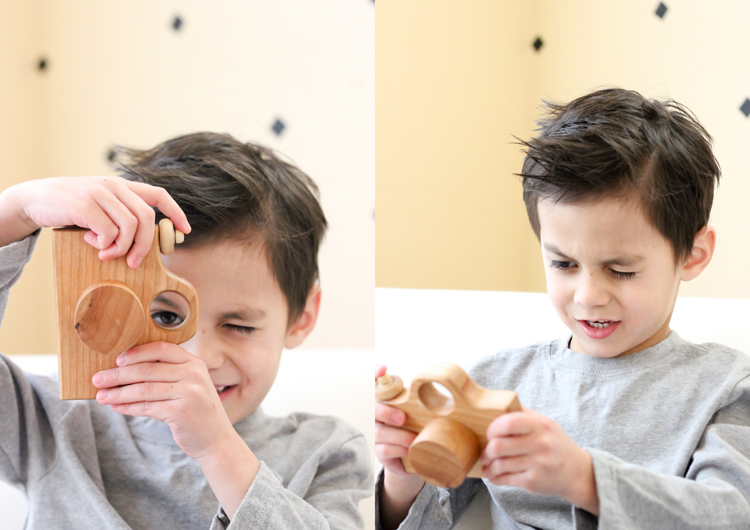 Now he can "snap away" while I snap away with my camera. 🙂 It was kind of fun to be "taking pictures" of each other at the same time.

Simple Great makes much more than just toy cameras. Go  HERE to see the rest of their shop.
Everything there is completely beautiful, clever, fun, and ALL handmade! The wood is high quality, smooth wood and the toys are definitely made to last. I especially like the tool set and the state puzzles.
Now are you ready to win some goodies from Simple Great?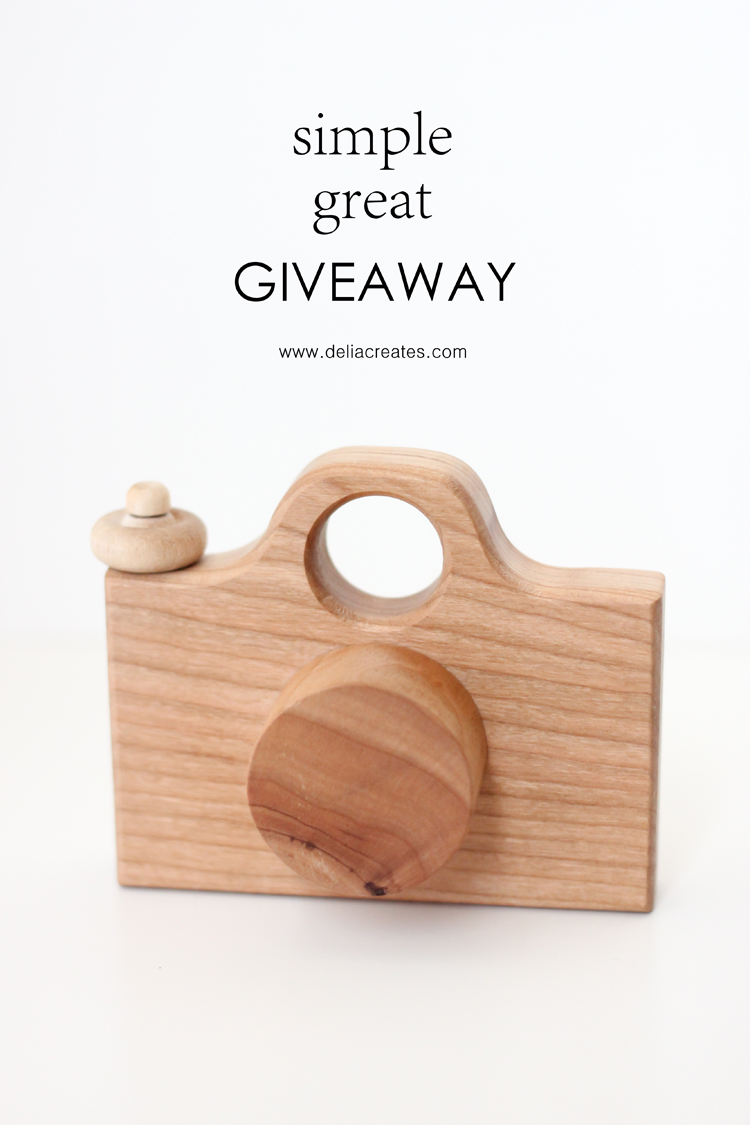 I thought so. 🙂
Simple Great is giving away TWO $25 gift certificates to TWO lucky readers!
Just enter in the Rafflecopter widget below.
a Rafflecopter giveaway

*Giveaway ends March 1, 2014 at midnight MST. The winner will be announced on the widget here on this post and on the Delia Creates Facebook page.
The giveaway is open to all readers! 🙂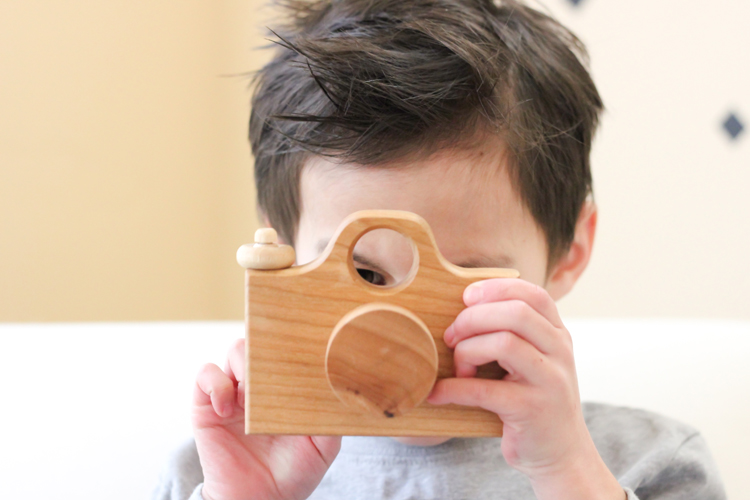 Have an awesome weekend! Take a few pictures for me. 😉