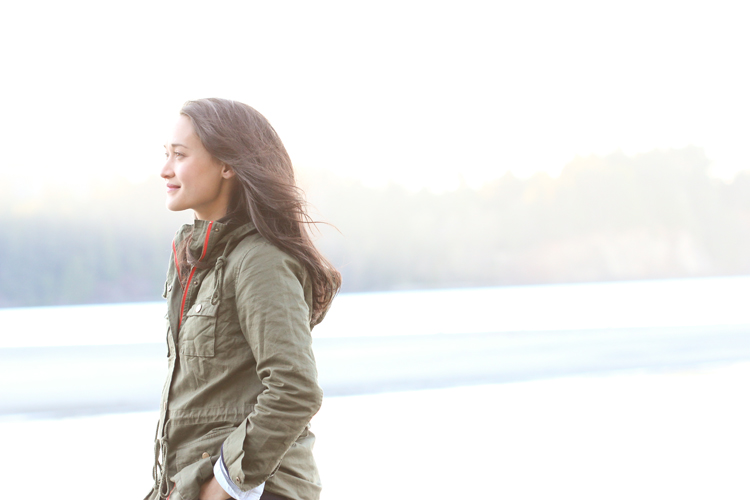 It's that time of year again! Family picture time for those, thorn in my side, but I love them so much at the same time holiday cards!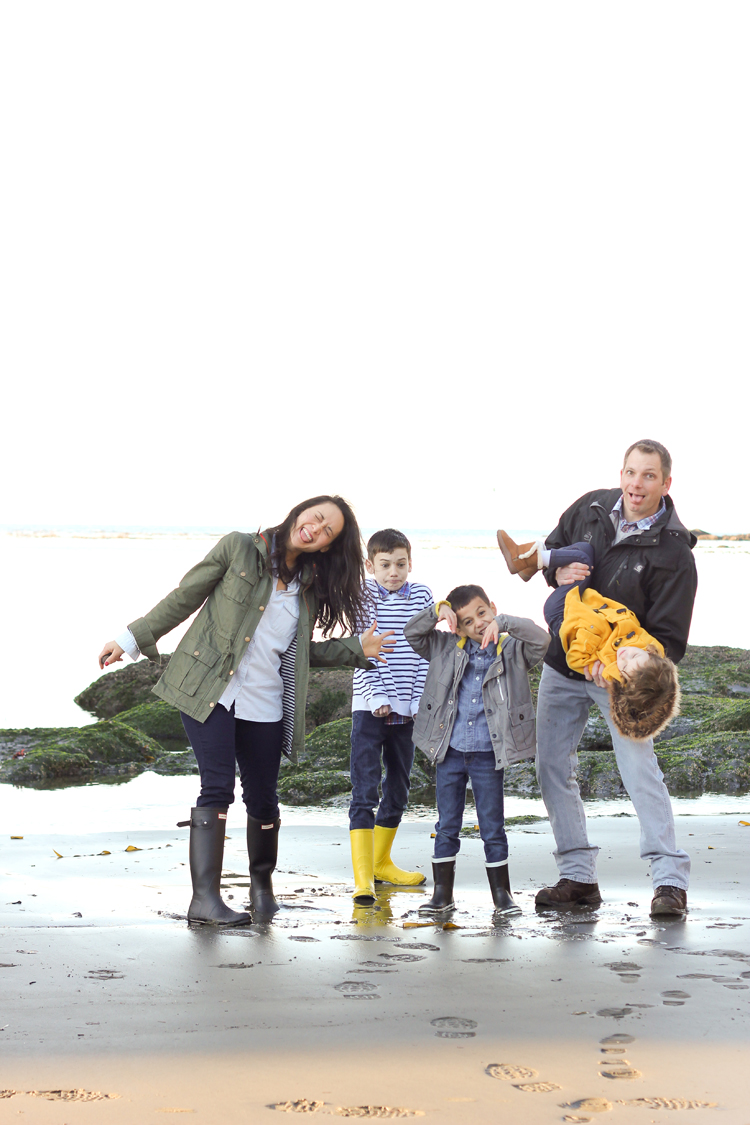 Good news! I've teamed up with Stitch Fix and Minted to make the process a whoooole lot easier for us all. (Note: this post contains affiliate links. Scroll to the bottom for giveaway details.)
Haven't used Stitch Fix before? Let me walk you through the awesomeness…
First, I signed up with Stitch Fix, filled out the stylist questionnaire, and a week later, this box of goodies showed up on my door step. It was filled with five items, a Stitch Fix stylist picked out just for me!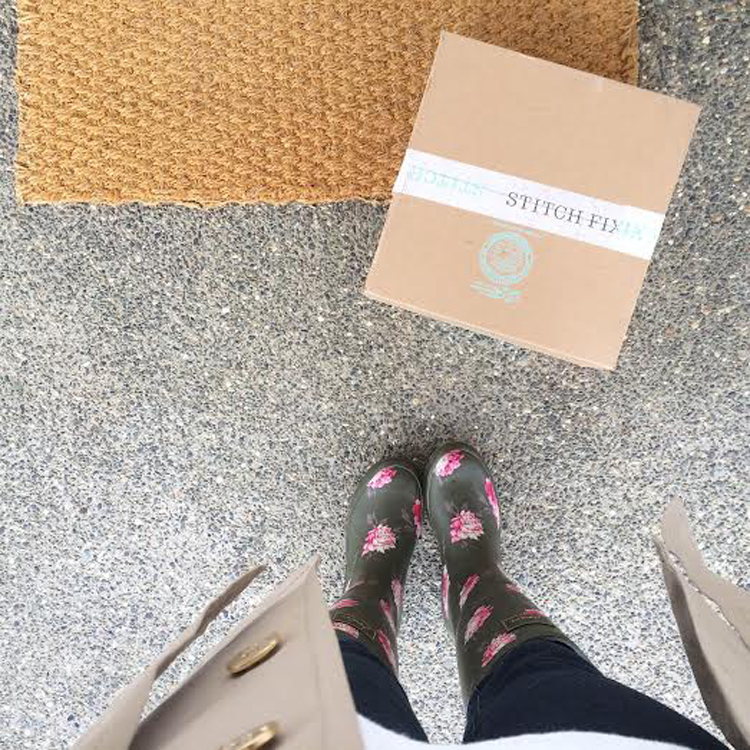 Pretty cool huh? Shopping without having to really shop is a sanity saver when you have young kids. Plus, it's nice to get style help from a pro.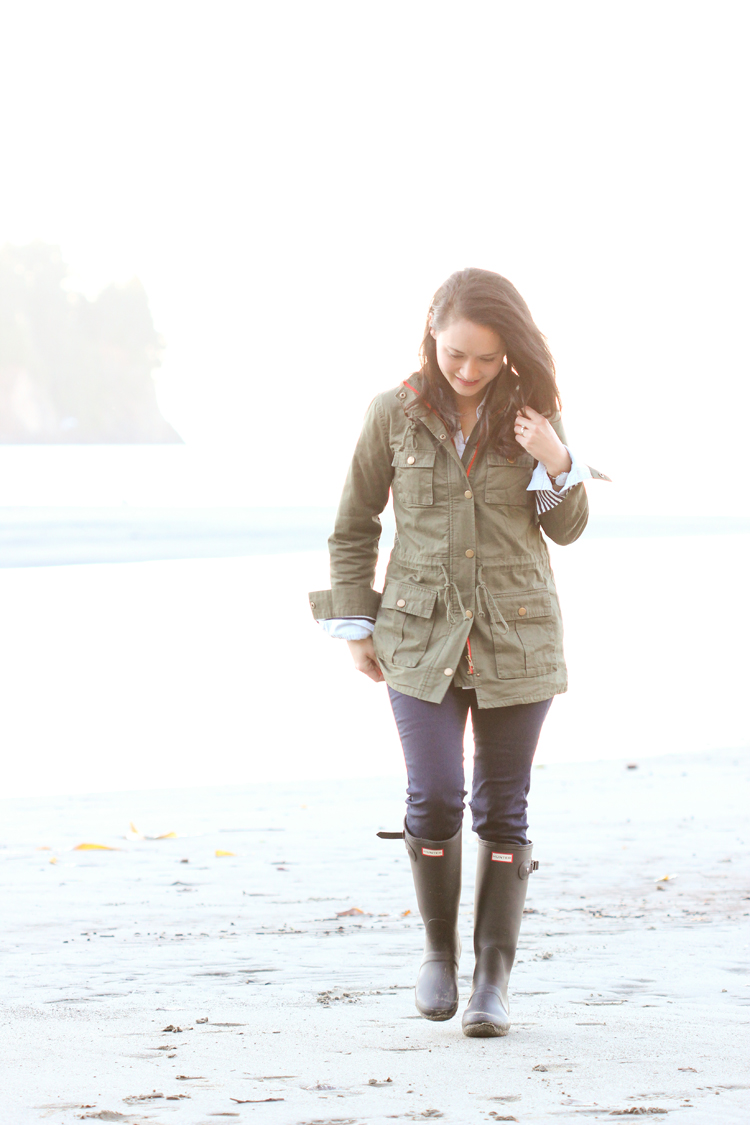 If you don't like any item, you simply send it back in the self addressed, pre-paid envelope. Keep what you want, and don't stress the rest! Easy right?
This is perfect for family pictures. While you're styling everyone else, your stylist is worrying about you!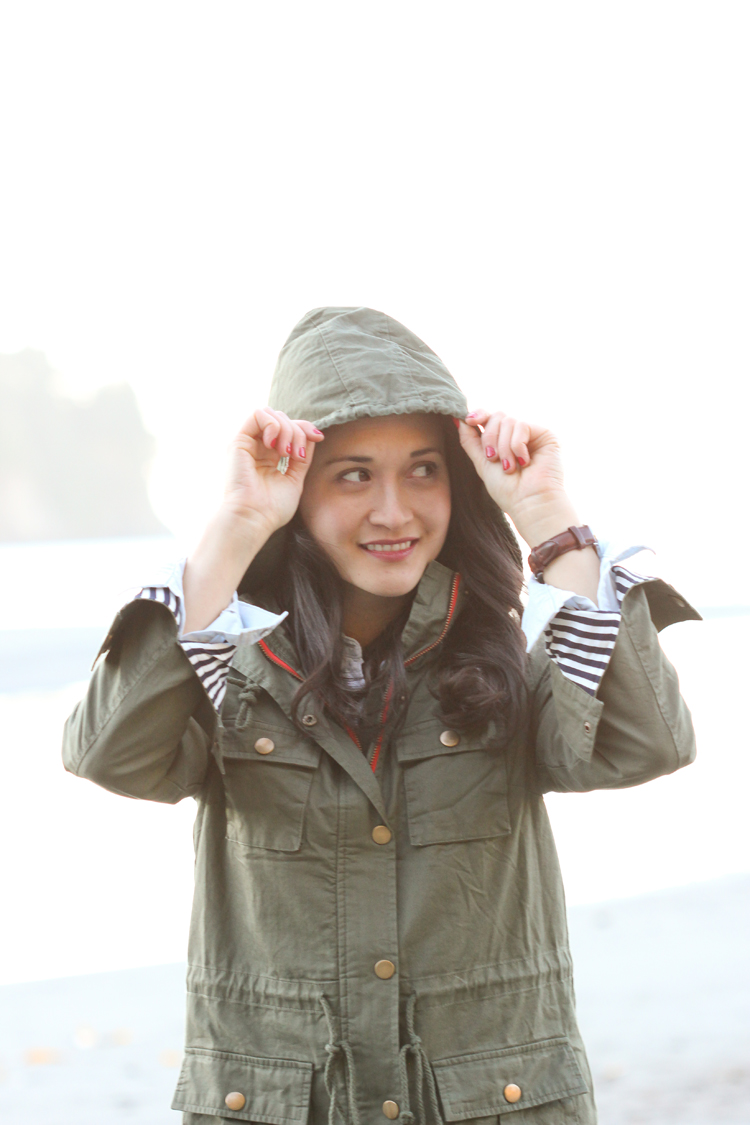 As a mom, it's nice to feel looked after.
If you are wondering about how much it all costs, you can select your price preferences during the initial survey. All Stitch Fix items are high quality, great staple wardrobe items, so expect to pay an average of $55 or more per item. Have more questions? Their FAQ page is comprehensive and super helpful.
I really wanted to take pictures at the beach for our Christmas card photo this year. We are new to the PNW, so I wanted a photo that represents what we love best about our new home. It's winter though, so the beach is a bit muddy and freezing right. I had two requirements: cozy jackets and rain boots.
Stitch Fix deeeelivered. They sent me this totally rad army jacket. My husband was a little jealous of it. ha! It is full of texture and details and feels really well made. I love how the orange zipper and striped lining draw the eye as the jacket moves with me. It is also surprisingly warm for how light the jacket feels. Two thumbs up on this pick!
They also sent me my first pair of true designer jeans. I call them my magic jeans now. I swear I feel like I'm wearing pajamas when I'm wearing them, they are that comfortable. They're not toooo tight, they hug in the all the right places, and they actually look like jeans rather than jeggings. They honestly look similar to most of my other jeans, but how they feel is everything.
I rounded out my look with a denim shirt, boots, and this handmade faux fur scarf from my own closet. Simple layers and textures.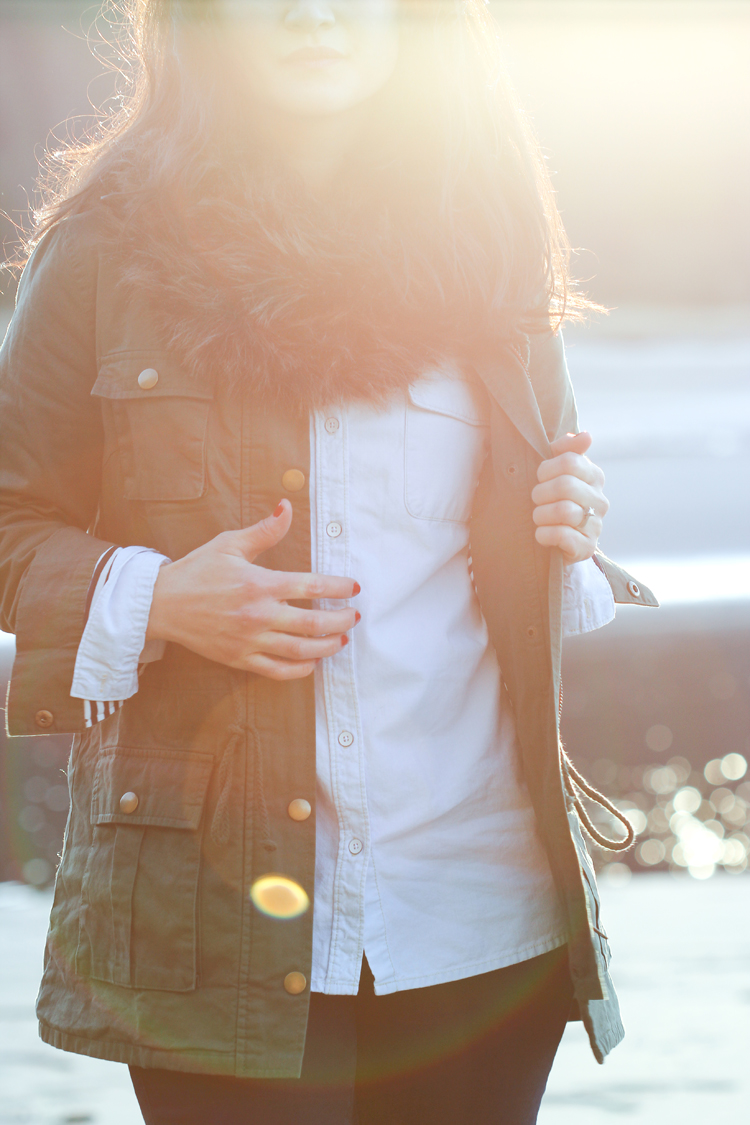 The other Stitch Fix picks were a pretty dress, a wool scarf, and a knit blazer with chiffon ruffles in the back, all high quality and well made.  I can tell my stylist was trying to get me to go outside my comfort zone a little and I allllmost warmed up to the blazer. A knit blazer that doesn't look like knit! It fit pretty great.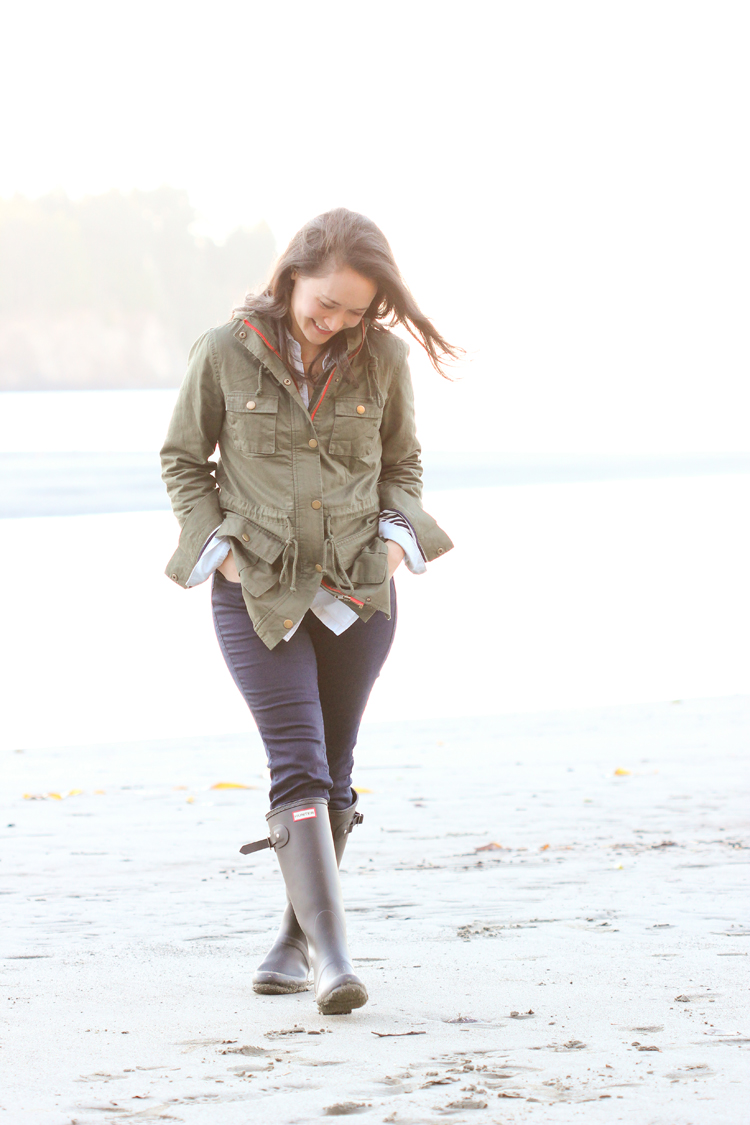 In the end, I stuck with my simple, practical aesthetic and I'm really happy!
The jacket and jeans went perfectly with the casual look I put everyone else in for family pictures. I wanted us to look as we usually do (but with a little more effort mixed in…like make up and hair gel ;)).
Speaking of family pictures, they ended up a bit like this….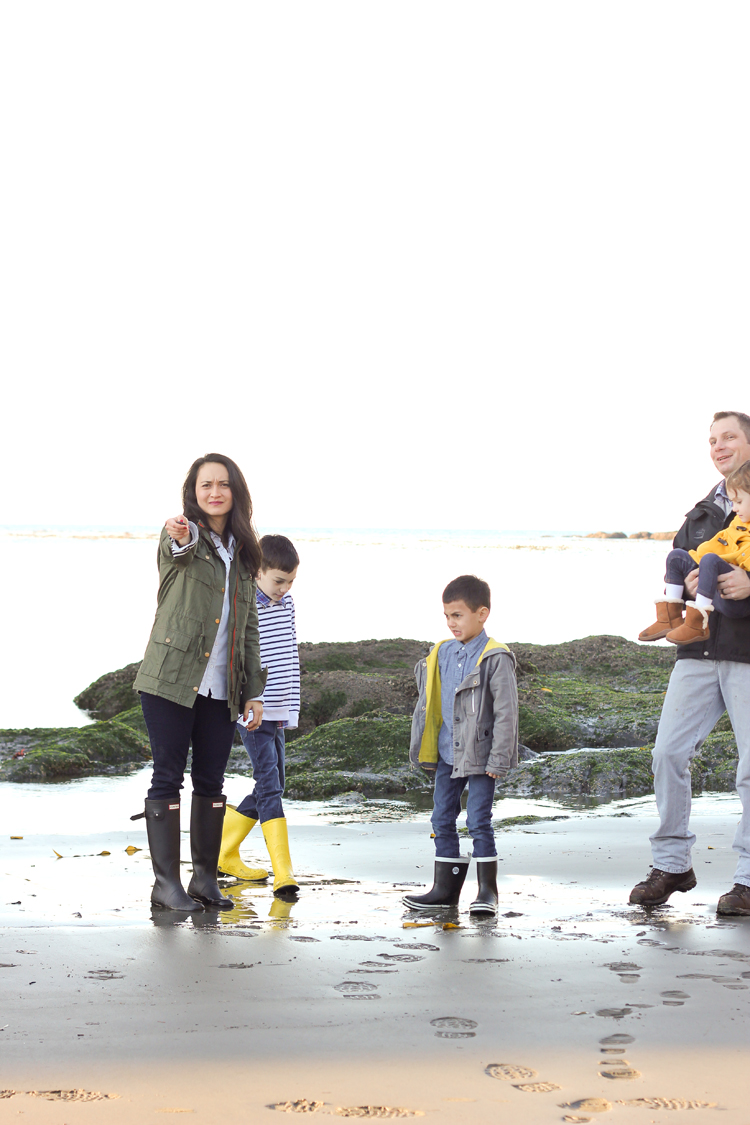 …blasted remote…
and this…. (sigh)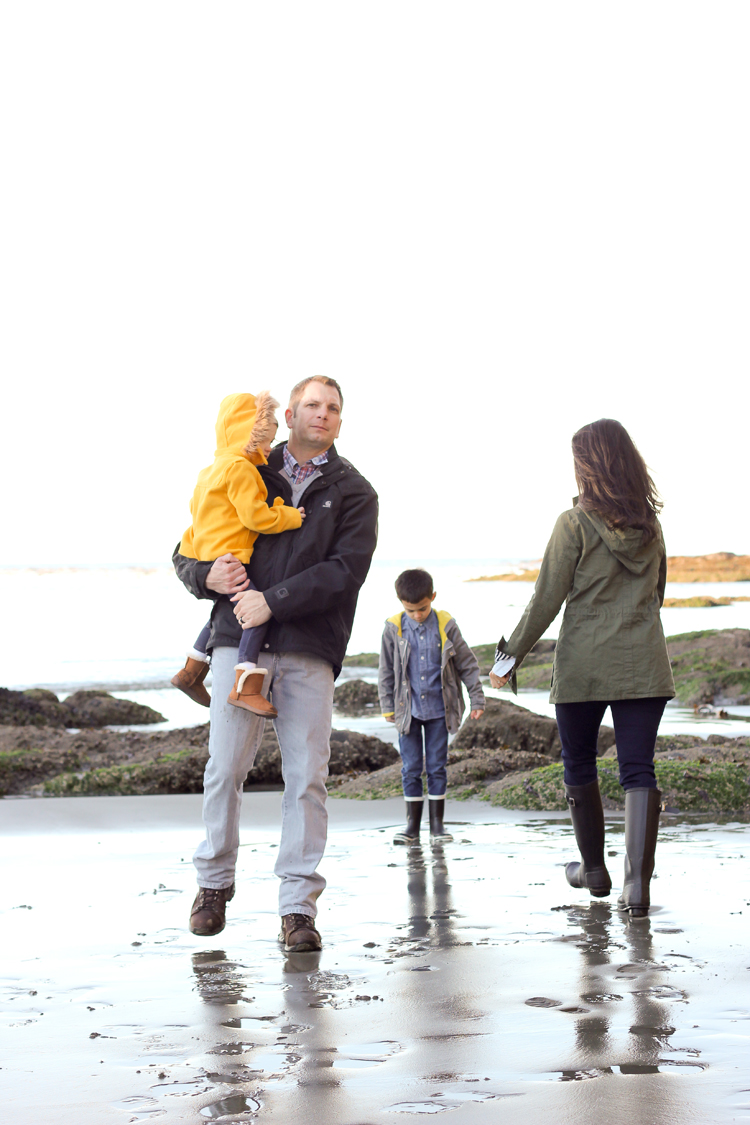 and this….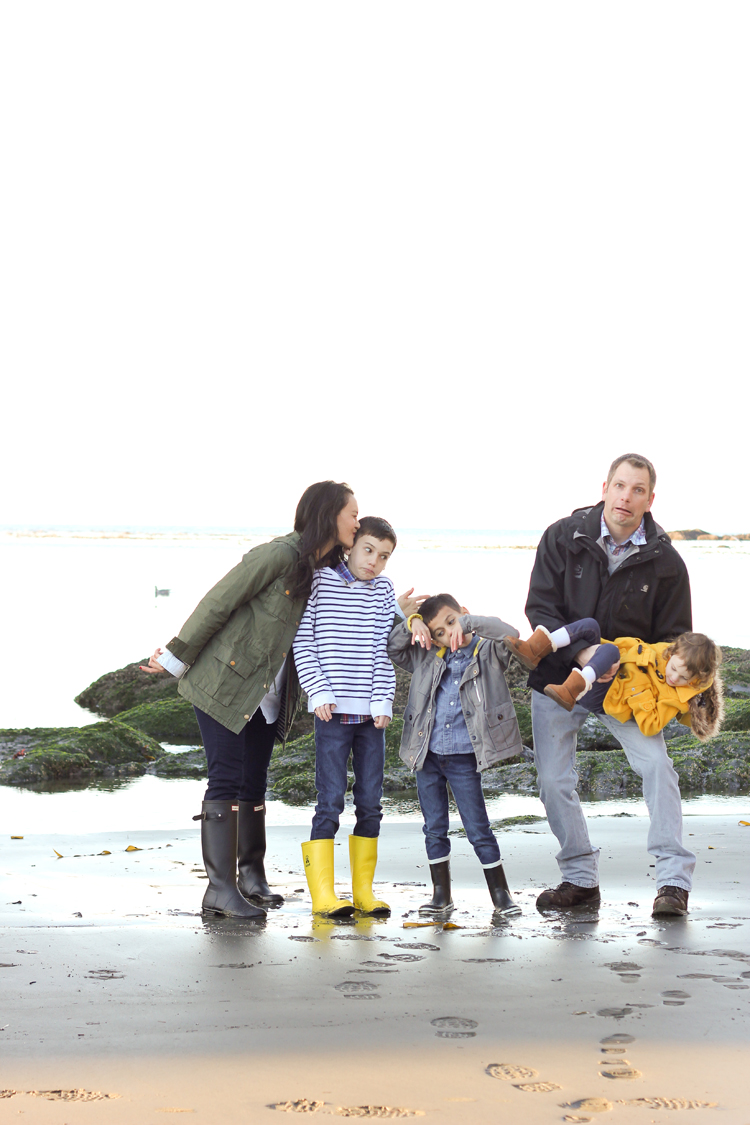 …we did a silly one to try to cheer grumpy Natalie up, but she wasn't amused.
We finally ended up with a few winners for our Christmas card. No really…literally 3 pictures and the best one has Natalie almost frowning. ha!
It's real life though, so I'm rolling with it. I just ordered my holiday cards from Minted. I can't WAIT to share them with you. I'm adding some quick and easy DIY magic to them AND I get to giveaway Minted $$$ too! Stay tuned for that.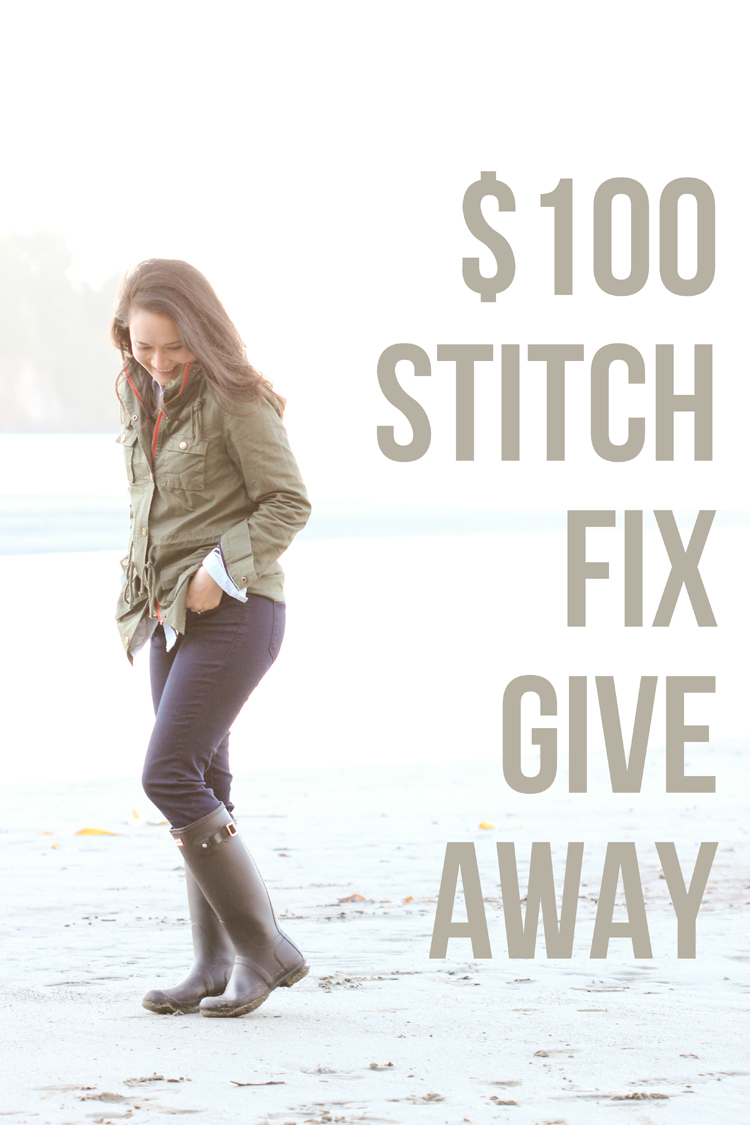 Right now, let's talk Stitch Fix gift cards! Give the gift of a personal stylist and some happy mail this holiday season with a Stitch Gift Card!
Or….you know…you could win one… 🙂
Stitch Fix is generously giving $50 Stitch Fix gift cards to TWO of my readers! 
Simply enter in the rafflecopter below. Must be 18 to enter.
a Rafflecopter giveaway

Goooooood luck!
Disclaimer: This post was created in partnership with Stitch Fix and Minted, and contains affiliate links. All content and opinions are my own. Thank you for supporting the brands that support this blog!