I love working with leather. Because it doesn't fray, it's scraps are valuable. You can use every last piece for a myriad of projects!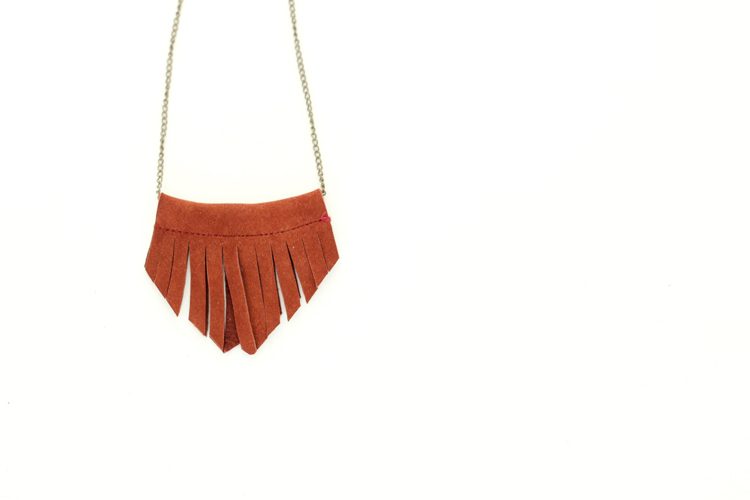 My leather scrap hoard is borderline embarrassing. I have tons of scraps from from making a diaper clutch, a laptop tote, a mouse pad, and a long list of other leather project. PLUS, I have a bunch of those mixed scrap bags from Tandy Leather. The kind you snatch up before you know what you want to do with them. Please tell me I'm not the only one who does that.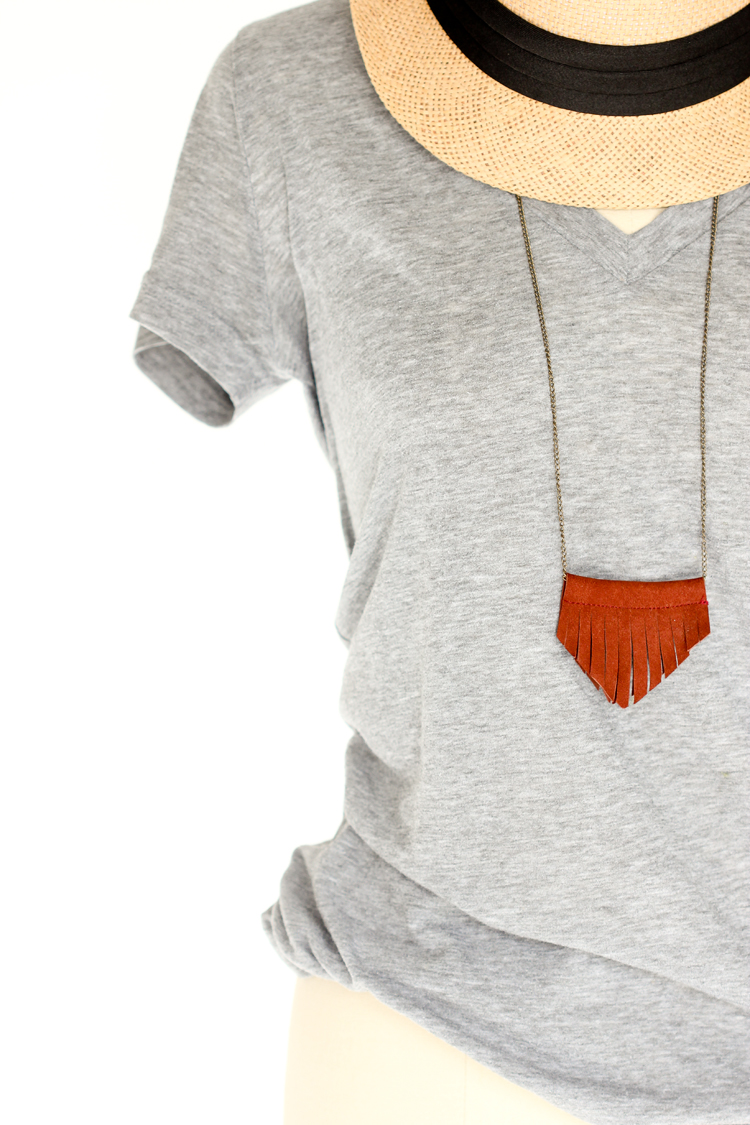 You just don't ever want to throw them away though or pass them up, because you never know when it will be just the right touch for another project. This time inspiration struck in the form of these leather beads.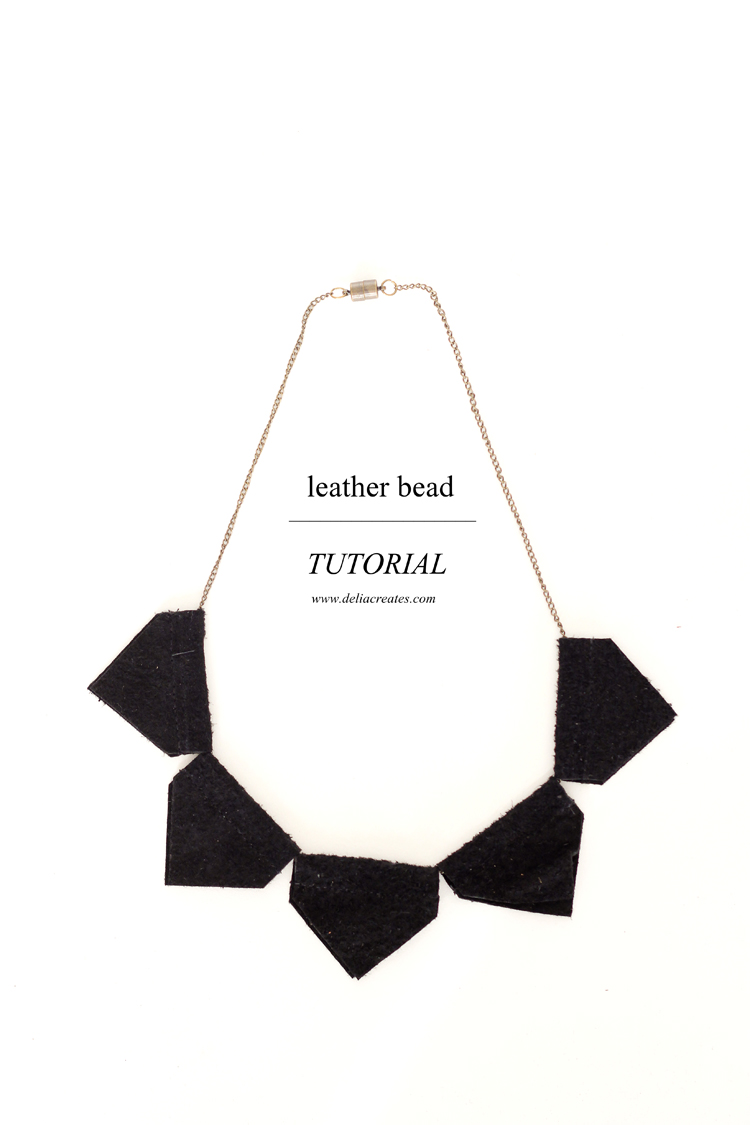 It's so simple and so easy. If you are new to sewing with leather, these beads are a great introductory project.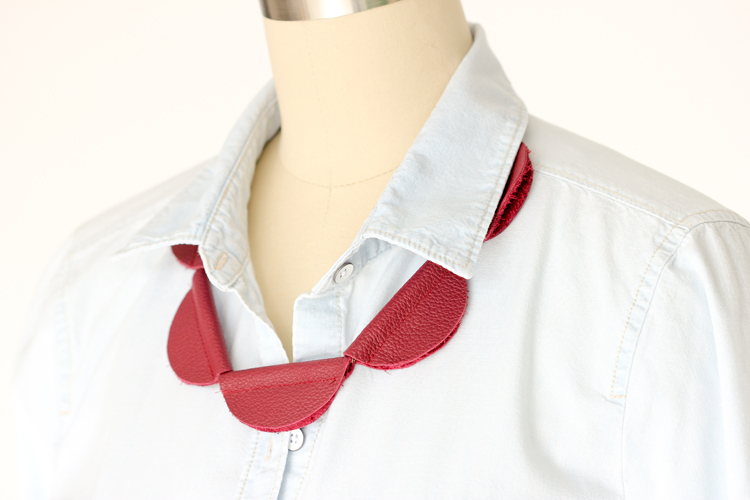 And they are so pretty! You can make them sweet and small, or big and bold. The size of your scraps is the limit.
Plus, they are so easy and fun to make for gifts!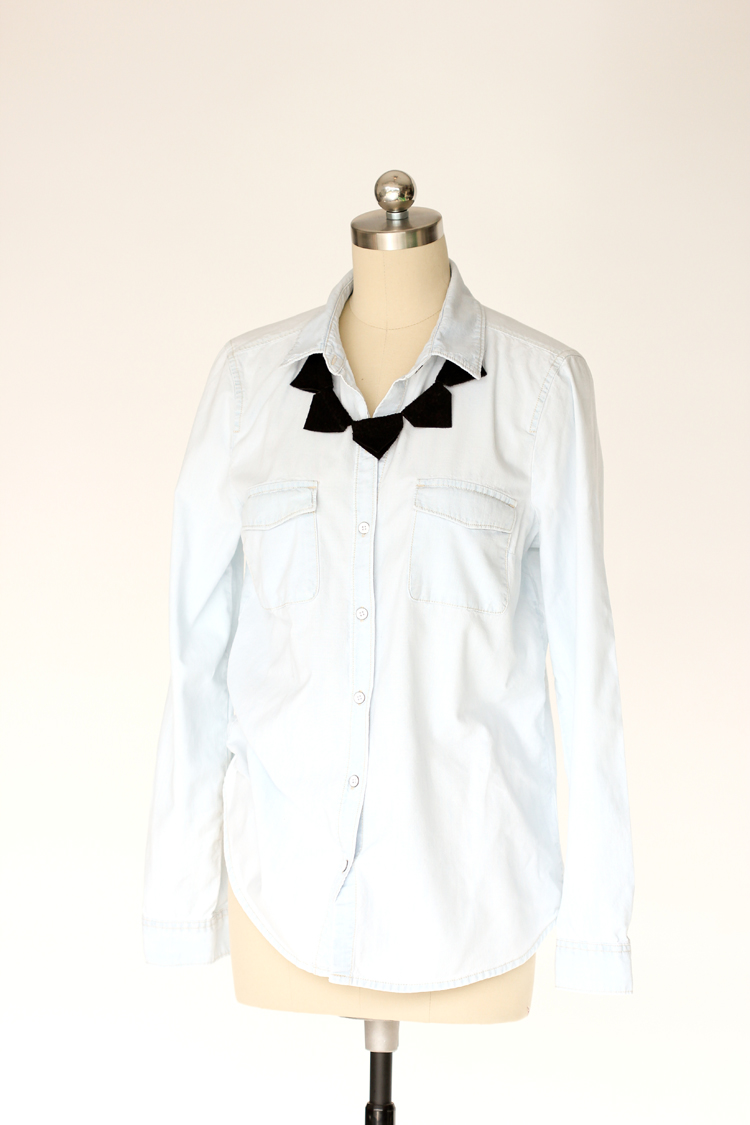 MATERIALS
Scraps of leather
Sharp scissors
Matching all-purpose thread
Leather sewing machine needle + basic sewing machine and supplies
Necklace chain
TUTORIAL
1|| Decide on a shape you want to cut. Remember that it is going to be folded in half. Cut circles for a semi circle bead, diamonds for a triangular bead and so on. I decided on circles, and a modified diamond shape for my beads.
2|| Fold the beads in half and sew with a 3/8 -1/2 inch seam allowance. For a cleaner look and easier sewing, lengthen your stitch to 3 mm or 3.5 mm. Remember to back stitch at the start and stop.
It will seem like a big seam allowance at first, but once you try to get the clasps through and when you see how the beads need to move on the chain, it will make sense. Some leathers can be a little "sticky" on the chain.
You can of course, thread on the beads before you attach the clasps. This will simply make your necklace designs less flexible.
3|| Trim down the bead if you experienced any shifting, and clip hanging threads. That's it! Leave the bead as is, or cut fringe into the un-sewn portion of the bead, if desired.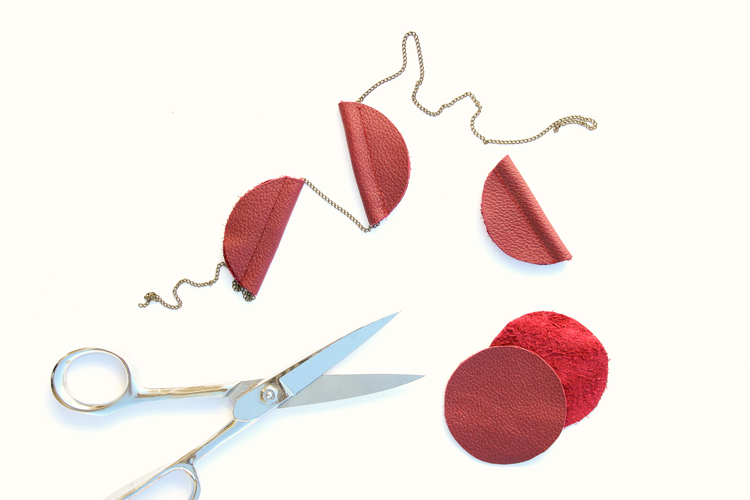 You can use a pre-made necklace chain or make one. I decided to get a package of chains and some magnetic clasps from Michaels so I could make each chain just the right length. I added on the clasps with jump rings and some needle nose pliers. Easy peasy.
When not worn, the magnetic clasps tend to stick to the chain, but as an unexpected bonus, it has actually helped the chain not develop knots in my jewelry box as easily.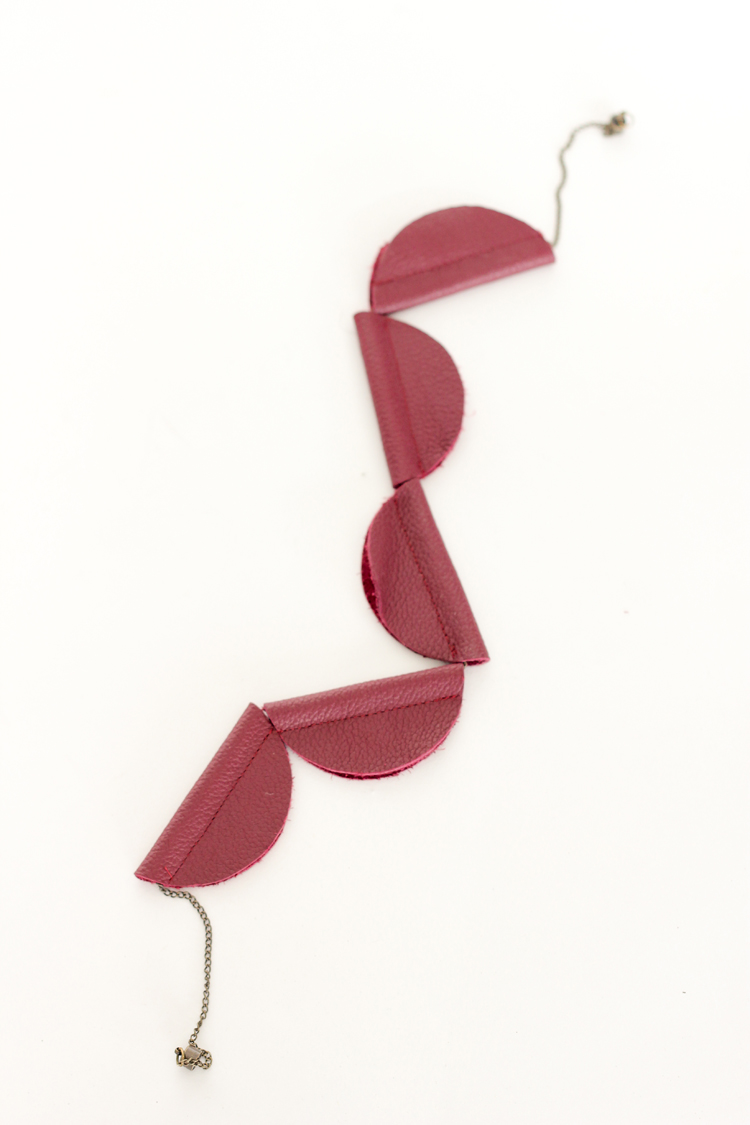 This pretty burgundy leather was gifted to me from the super sweet and talented Kelly from Sewing In No Mans Land. It is nice and thick and such a gorgeous color.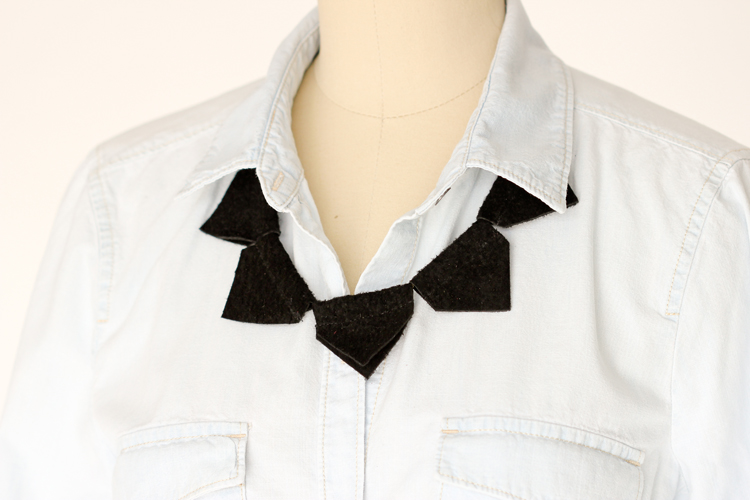 The black leather (above) and the brown deer skin leather (below) are both courtesy of Tandy Leather . They sent me some of their scrap bags to play with. When I found this deer skin scrap, it quickly became my favorite. It is so soft, and easy to work with. I wish I had a bigger piece!
Keep your necklace as is, or mix and match them with other beads. I just ordered some wooden beads and I'm thinking of mixing things up for my next one!