Stove top potpourri is one of my favorite things to make and give around the holidays.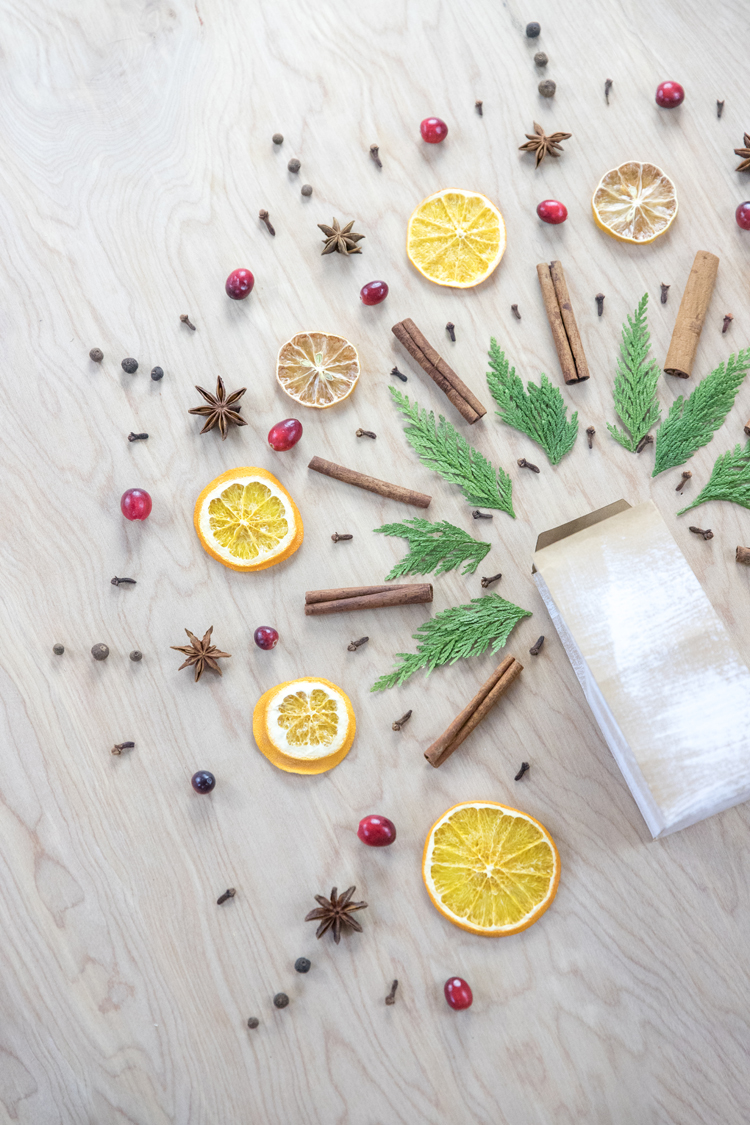 All it is is some seasonal produce and spices simmered in a pan of water but it does wonder to fill your home with holiday cheer!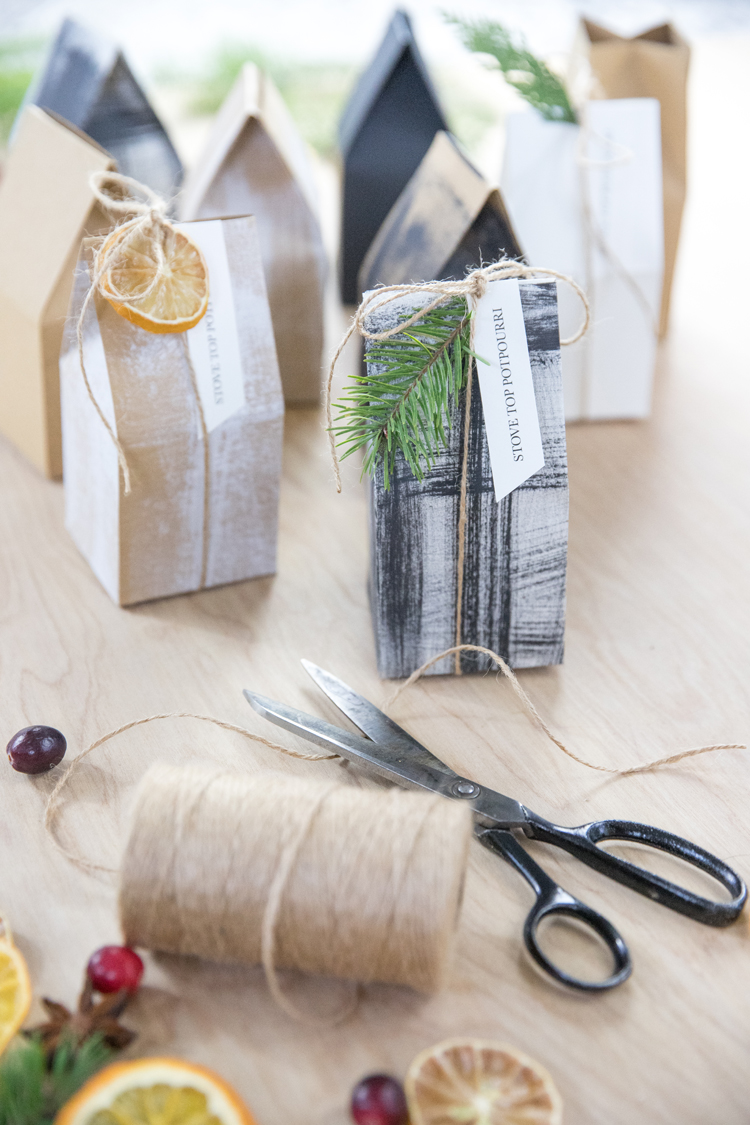 To make it gift worthy I've created a printable gift box template that you can assemble with no special equipment. I also have a free label printable and lots of stove top potpourri recipe ideas in THIS post, but it uses mason jars which have been in short supply this year!
This little house box is an easier, less expensive, and I think cuter solution!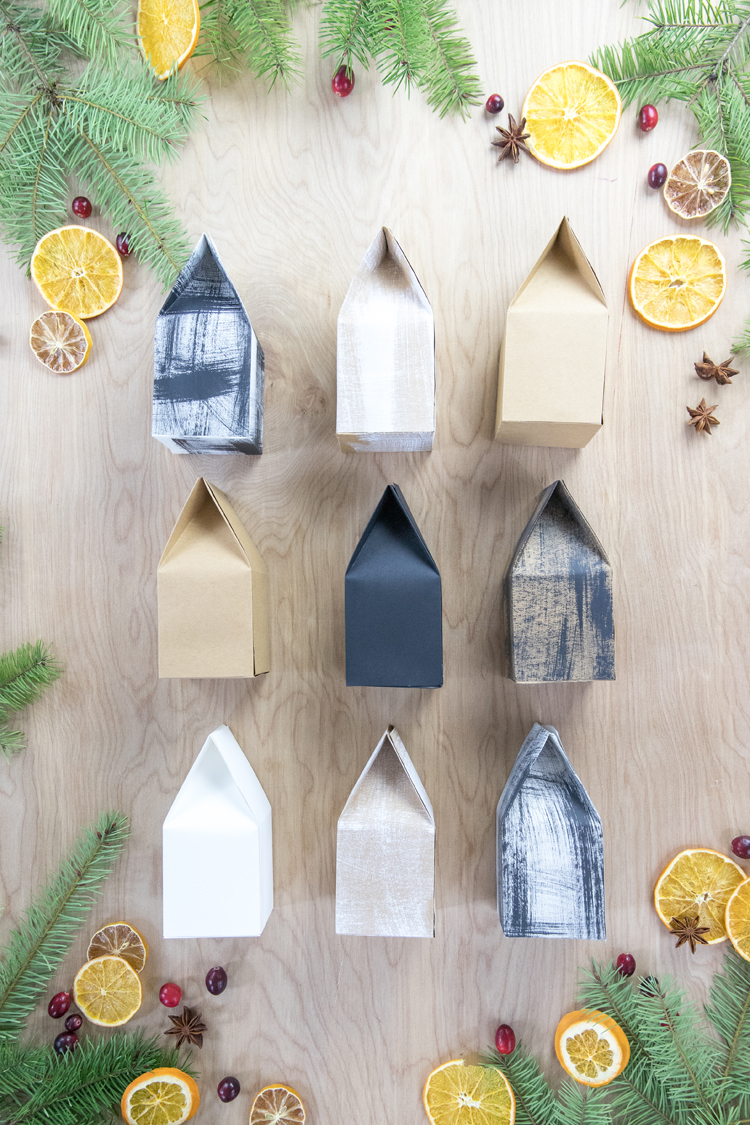 I have created a lot of little house crafts, including this gift box, in the form of cut files for my Silhouette and Cricut but I know that not everyone has a cutting machine. So this year, I made my templates more analog friendly. All you need is essentially paper, scissors and glue! Here's the full materials list:
MATERIALS
8.5×11 inches card stock paper, 2 sheet per house box and 1 sheet for labels
black and white printer
scissors
glue or tape – I highly recommend using hot glue
ruler or straight edge (it also helps to have a bone folder but it's not necessary)
optional: paint, markers, and twine to decorate the boxes
house box downloads (see next section)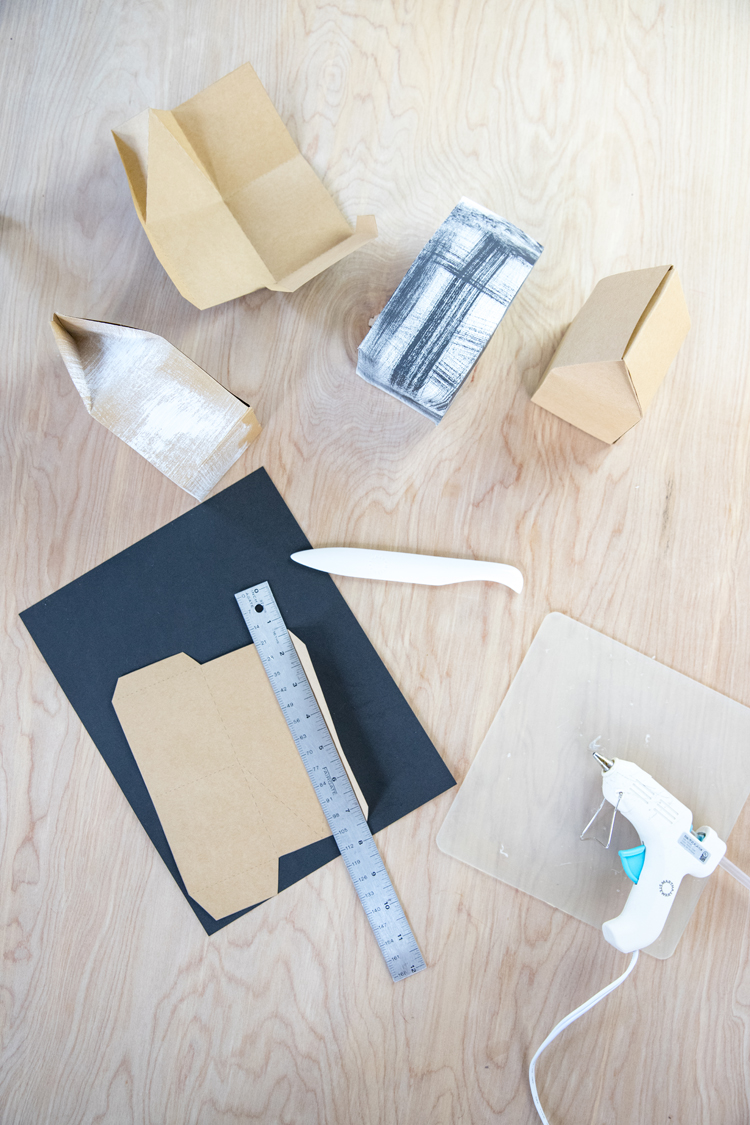 GIFT BOX DOWNLOADS
Print and Cut File:
Print out this file on the 8.5×11 inch card stock you plan on creating the box out of. You can also use it as a template to trace more boxes, but it's easiest to print it directly out of the card stock you want to use so you know where you fold it.
SVG:
Some may have a cutting machine, so I recommend going to THIS post to download the .svg file. It's the same design and close to the same size, but can be cut out on one 12×12 inch piece of paper.
You can also try downloading these files designed for 8.5×11 inch paper. There is an .svg file, and a .dxf file which I find works better with the software that comes with the Silhouette. The only catch is that you need to size the .dxf files to the fit the art board (be sure it is 8.5 x 11 inches). They should fit on two different art boards, with one side of the house on each board.
SVG: https://drive.google.com/file/d/1hdlZyhClg9KP28idMIhQcEHiXo9EKUQM/view?usp=sharing
DXF: https://drive.google.com/file/d/1NdAMyJVoWczcs5BvekPinQ1St3pTSnIV/view?usp=sharing
Label:
This provides simple instructions for how to use the stove top potpourri.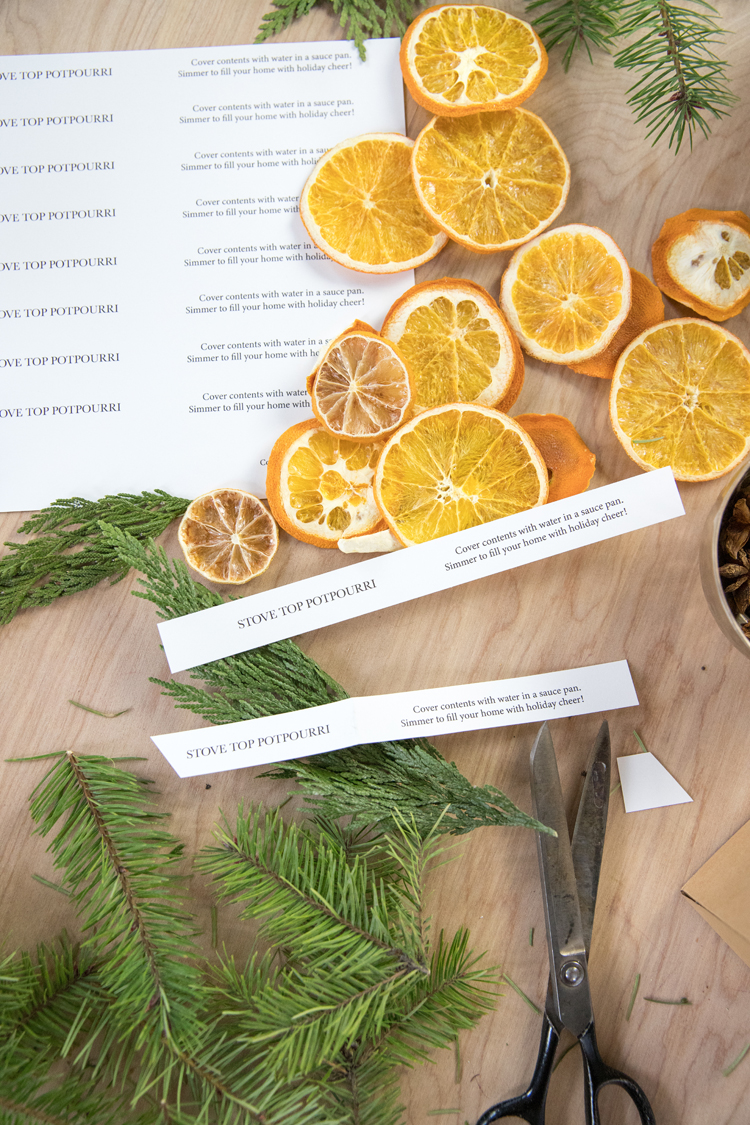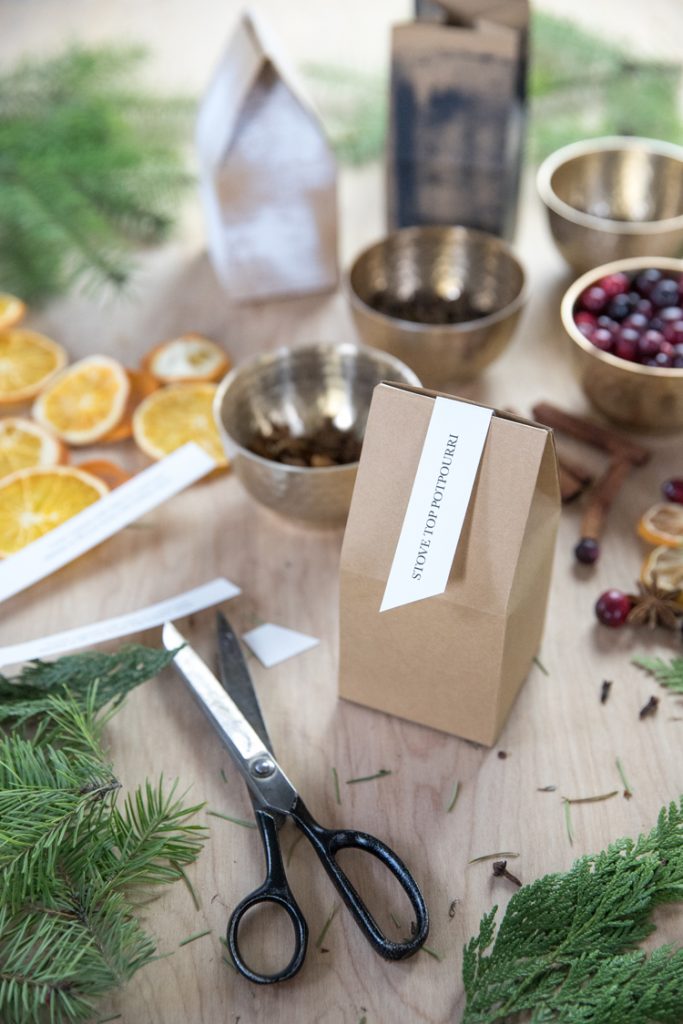 VIDEO TUTORIAL
It's very simple to assemble the boxes. If you want written instructions, keep scrolling. The video will pop to the side and allow you to read as you view.
INSTRUCTIONS
Print house box template downloads. Each box has a side 1 and side 2.
Decorate the BACK of the printed box template if you want to add some designs to it. The back of the paper will be the side of the box that you see when the box is assembled. I painted mine with a dry paintbrush to add texture.
Cut the box out along the solid lines with scissors.
Using a ruler, fold along the dotted lines. For dotted lines in the middle of the box, do your best to just fold on the dotted lines. The video is helpful in seeing how this is done. For the angled roof pitch lines, fold them along the dotted lines, and then fold them the opposite way so that it will fold inward when the box is assembled.
Using the trapezoidal tabs, glue the house together. Leave the top of the box open.
Fill with potpourri ingredients*, close the top by inserting the tab, tape if desired or tie it with string to secure it.
Cut labels into strips, fold at the gap between words, and insert it into the top of the roof.
*Need ideas for potpourri ingredients? See below.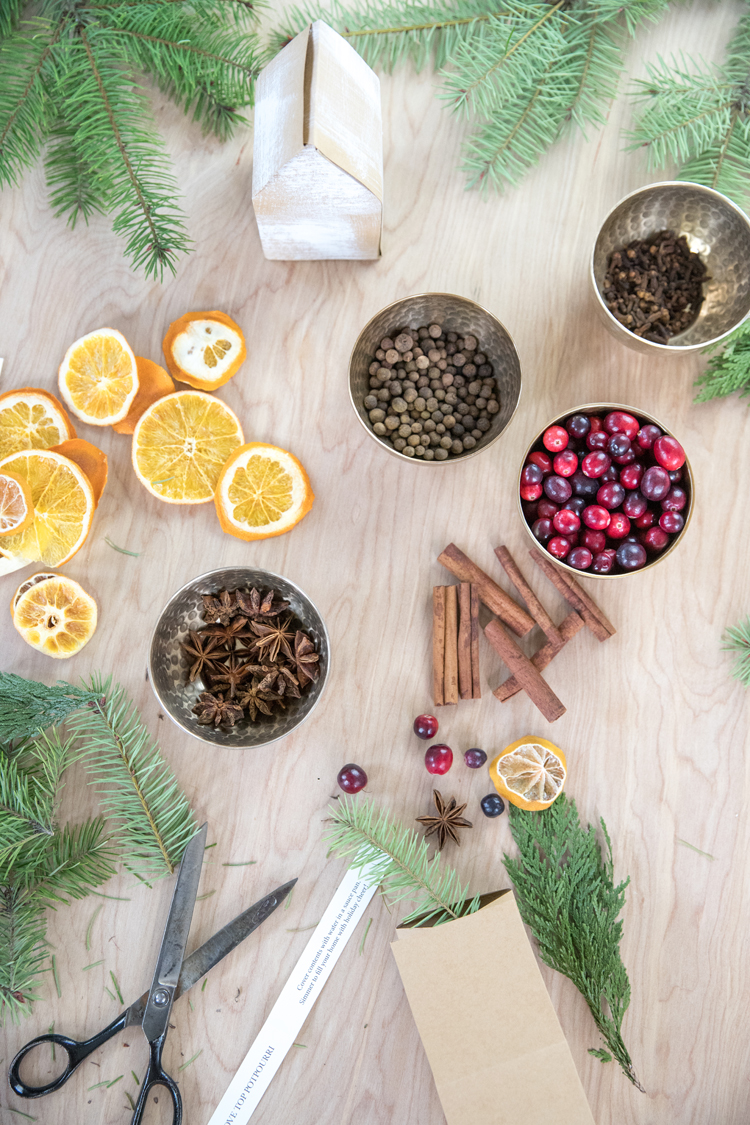 STOVE TOP POTPOURRI RECIPES
Go to THIS post with lots of stove top potpourri recipe ideas, but here's a quick list of inexpensive ingredients:
foraged pine trimmings
oranges slices (dry them in the oven at 200 F until crispy or include a whole mandarin orange they can peel)
cranberries (you just need a dozen or so per gift)
cloves
peppermint candies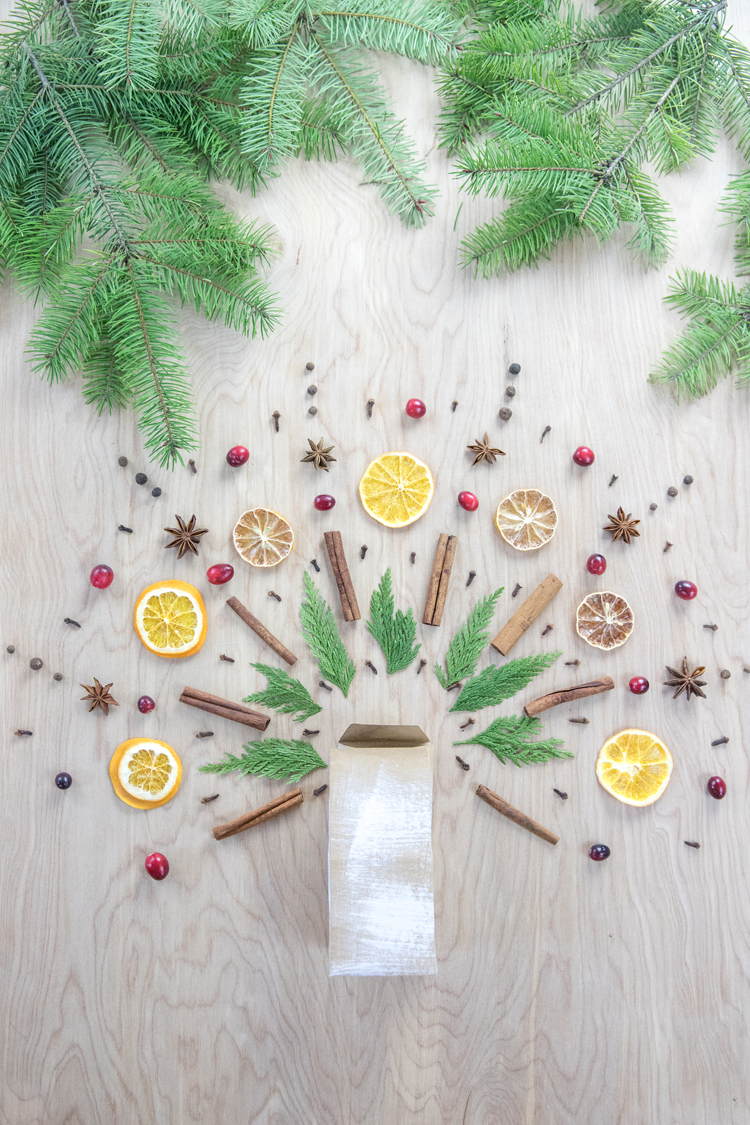 Tips for finding inexpensive spices:
I have found the best quality and prices for cinnamon sticks, whole all spice, and star anise at local markets or Asian markets, so check there if you have one. I would stay away from the spice aisle at the grocery store, as they are usually very expensive for how much you get.
If you include cloves or peppermint candies, you should be fine not to include the spices if you can't find them. Even just some citrus, pine needles, and cloves smells amazing!