I don't know about you, but mini houses in almost any form make me so happy. Maybe it's the little girl in me.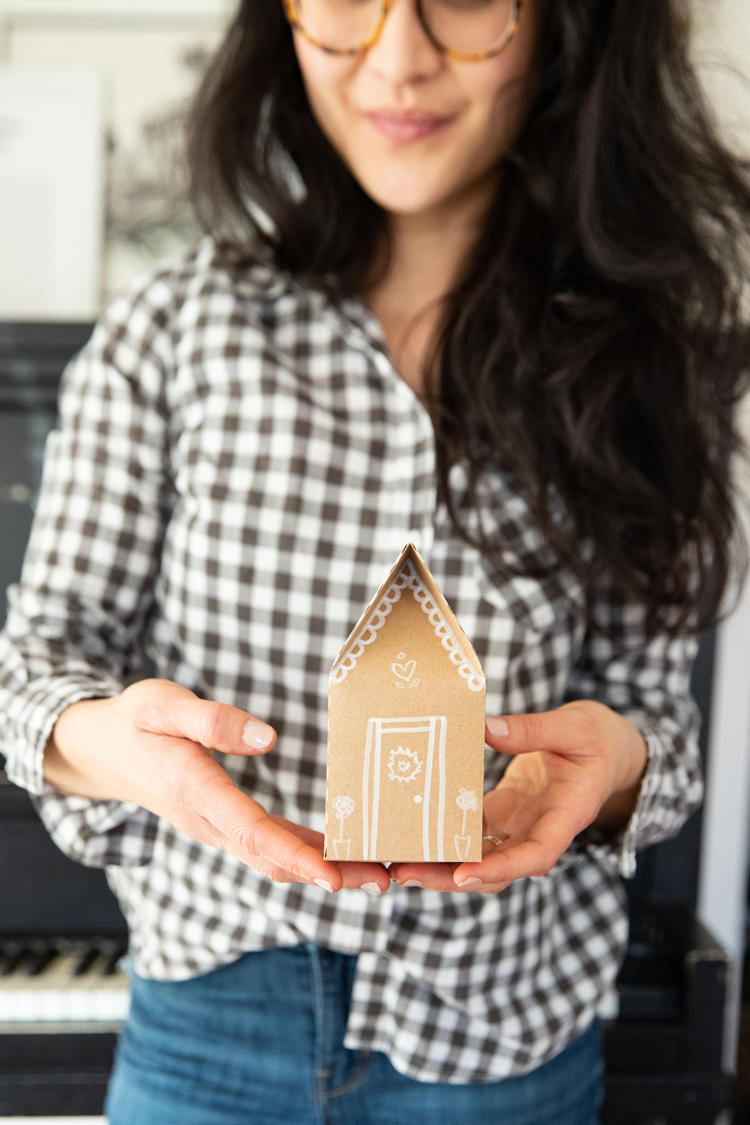 In fact, I love them so much I have four other posts using paper mini houses making this my fifth. What can I say…I know what I like. 😉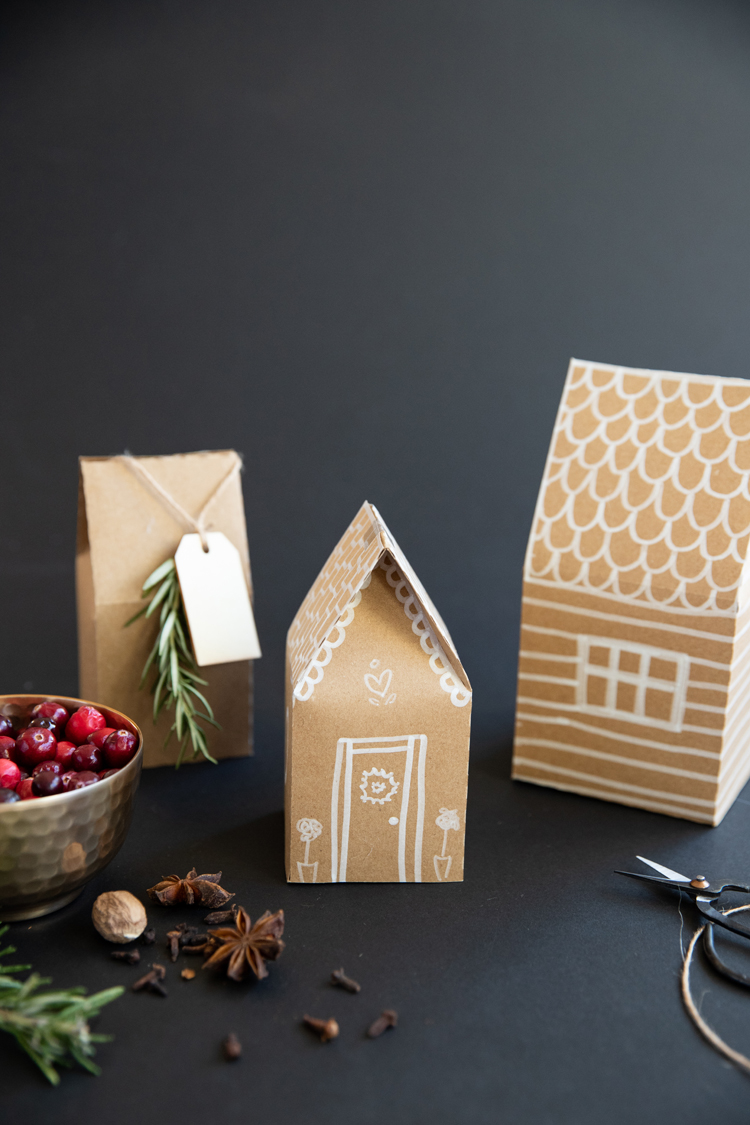 That last one has windows cut out of it and the top doesn't totally seal up. I decided to improve upon it a bit to make it a more enclosed box for these Gingerbread house paper gift boxes.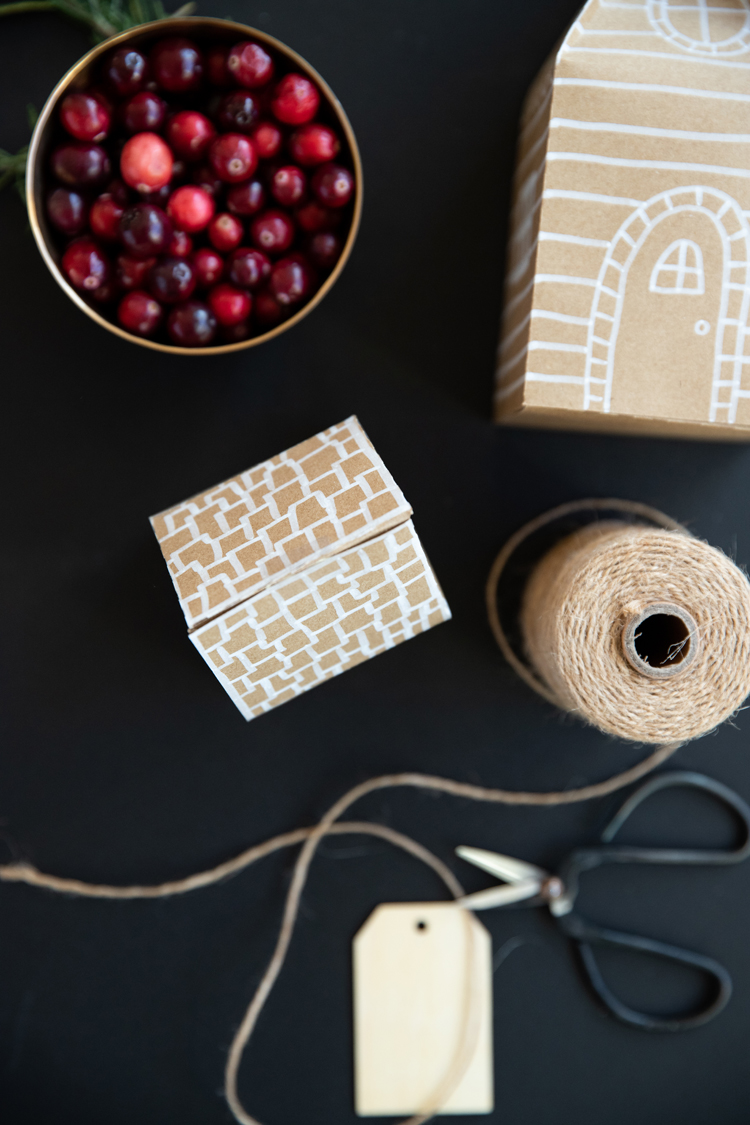 Cute right?
The gingerbread art is inspired by my friend Melissa from Lulu the Baker, who has the most charming blog with stunning pictures. She sent over her book Scandinavian Gatherings that celebrates Scandinavian heritage in all seasons, but has a particularly magical section on Christmas traditions.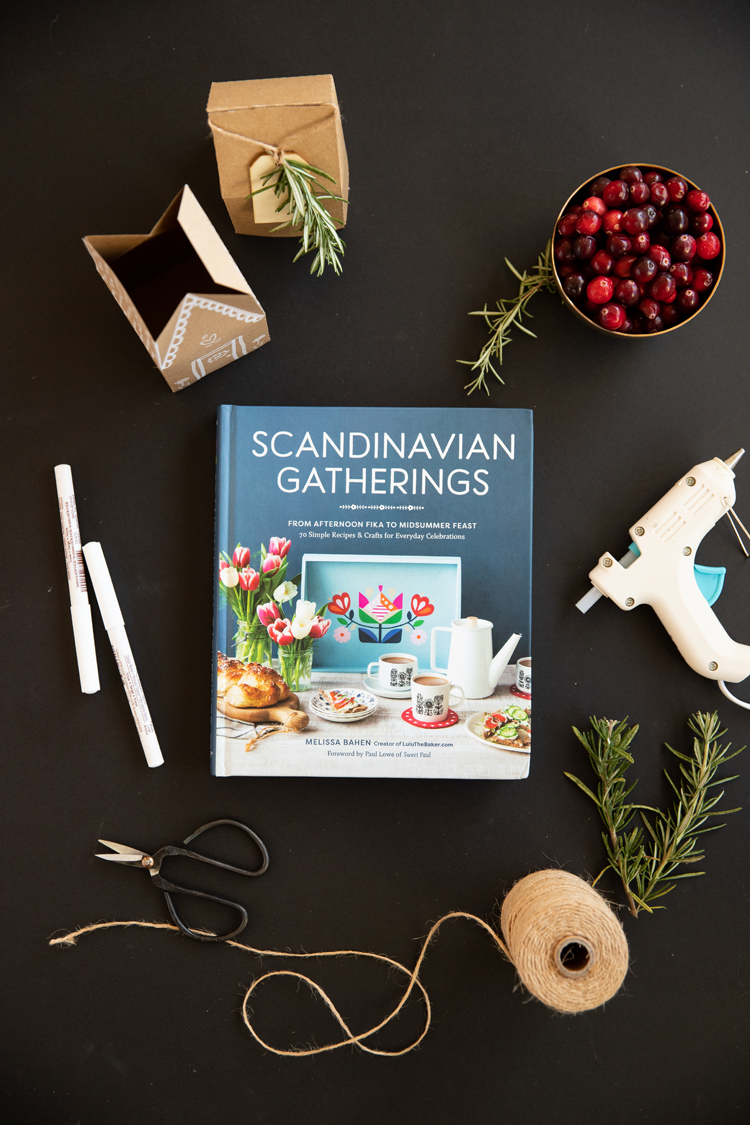 I have a lot of Scandinavian heritage on my mother's side and I have been so interested in learning more about the culture from that area, so getting this book was a real treat. It includes some history, traditions, recipes, simple projects…just what I've been wanting to know more about!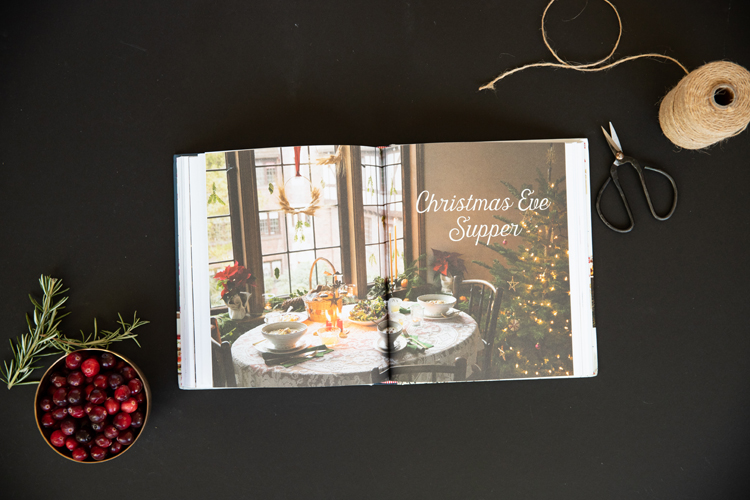 I decided to take her gingerbread box project and apply it to my house gift boxes.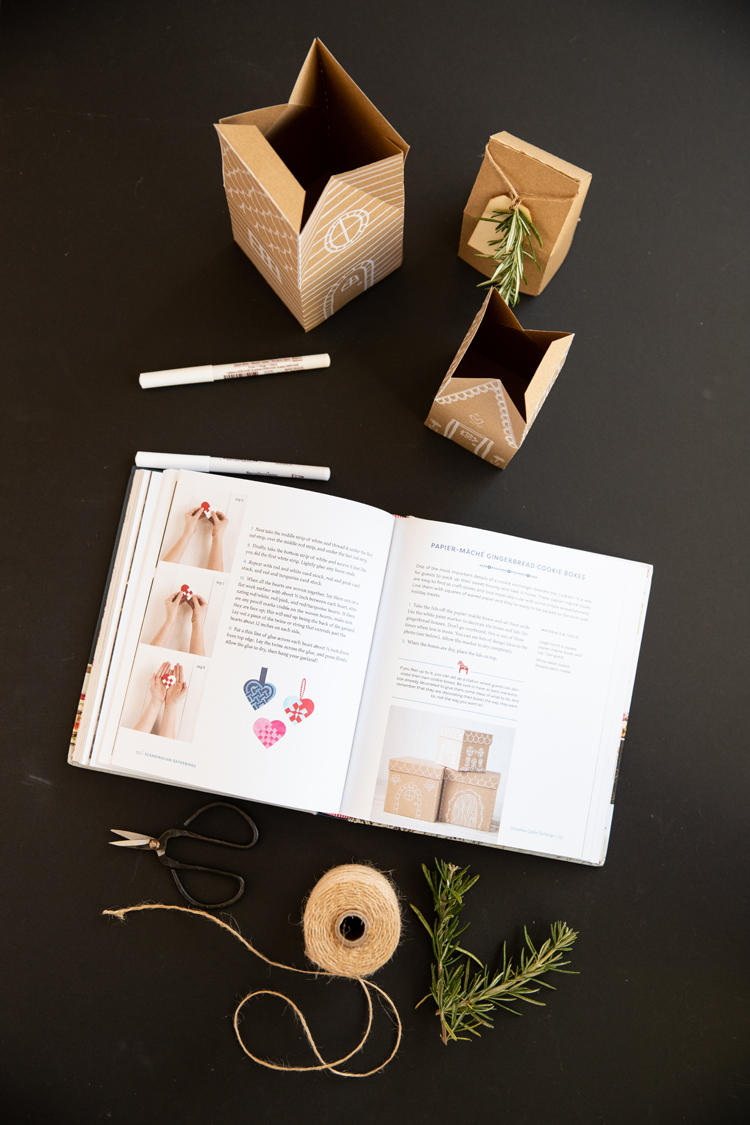 I also threw in some stove top potpourri which is one of my favorite neighbor gifts. There's no sugar, no calories, just delicious smelling holiday cheer! Click HERE for the post. You could make the printable a tag for this house!
MATERIALS
---
12 x 12 inch cardstock (I used kraft colored)
Gift Box House cut file or template of your choice*
Hot Glue
Tape
Optional: White scrapbooking markers
Note: If you using the cut files you need a Silhouette or Cricut. If you are using the templates, need pencil, scissors, and a bone folder (or the flat side of a pencil).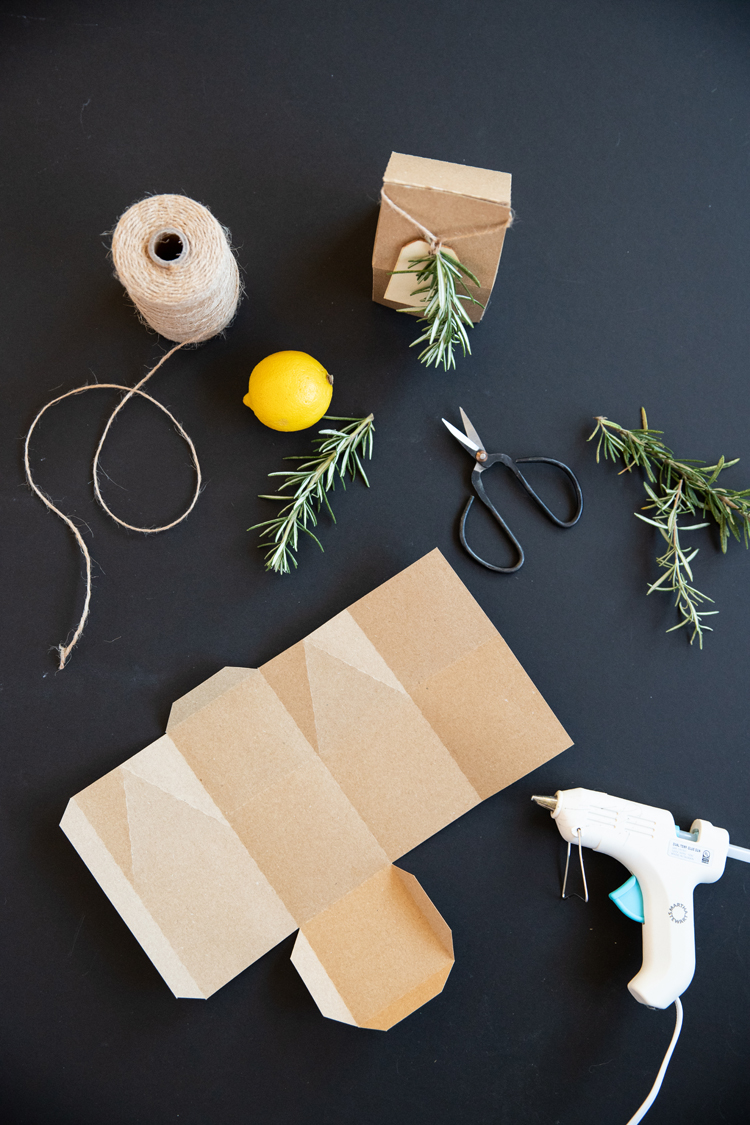 CUT FILES + TEMPLATES
---
Note:
– Click on the link to download the file. All the files are sized for 12 x 12 inch paper. For the .svg files this should not present a problem, since most cutting machines are designed to handle that size of paper. For the pdf template, you will likely have to get it printed on 12 x 16 inch paper and then use it as a template to cut houses out of 12 x 12 inch card stock.
– If you have trouble downloading a file, please email me at [email protected]. Please allow up to 10 days for a response. Reminder emails are welcome as well. 😉
– For those using the PDF files as a template, the dashed lines are really fold lines. You can skip cutting those and simply fold along those lines.
– To see the difference between the large and small boxes, see below.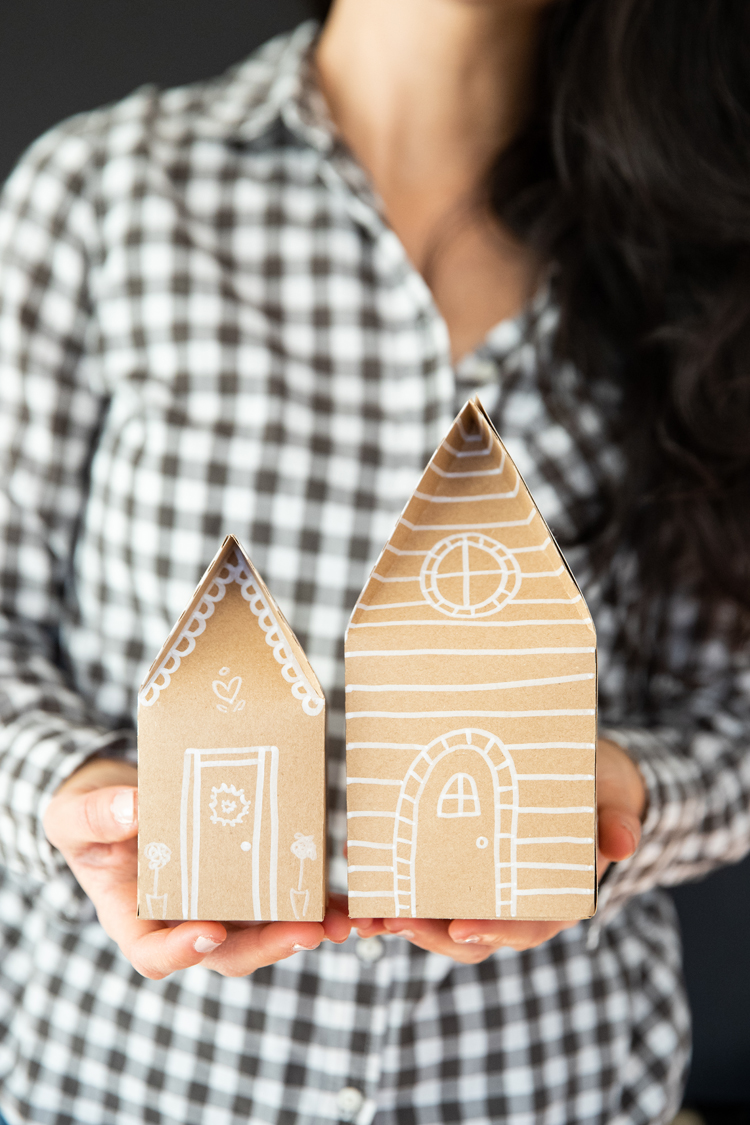 TUTORIAL
---
1. Cut out your house.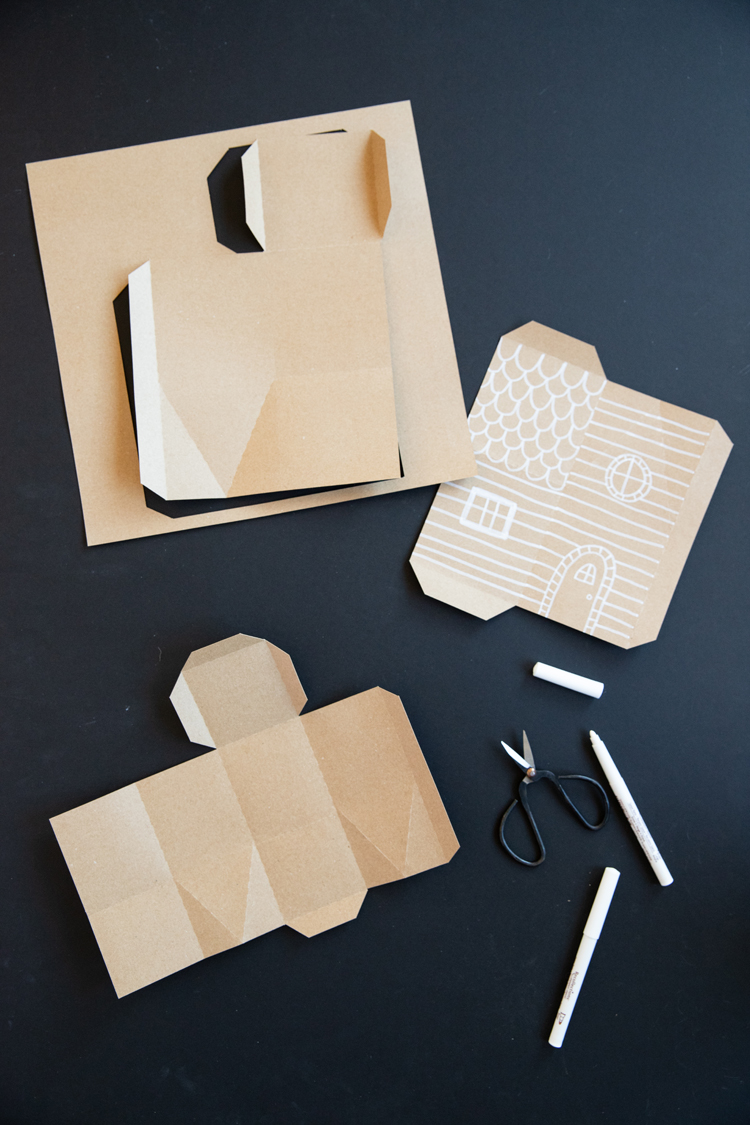 2. Pre-fold along the perforated lines.
3. Draw on gingerbread like designs if you desire. Or if you really want to get fancy or keep the kids occupied, add some accessories like I did with my paper "candy" houses.
4. Add glue to the trapezoid shaped tabs and fold the box into shape. Leave the top, roof tab unglued.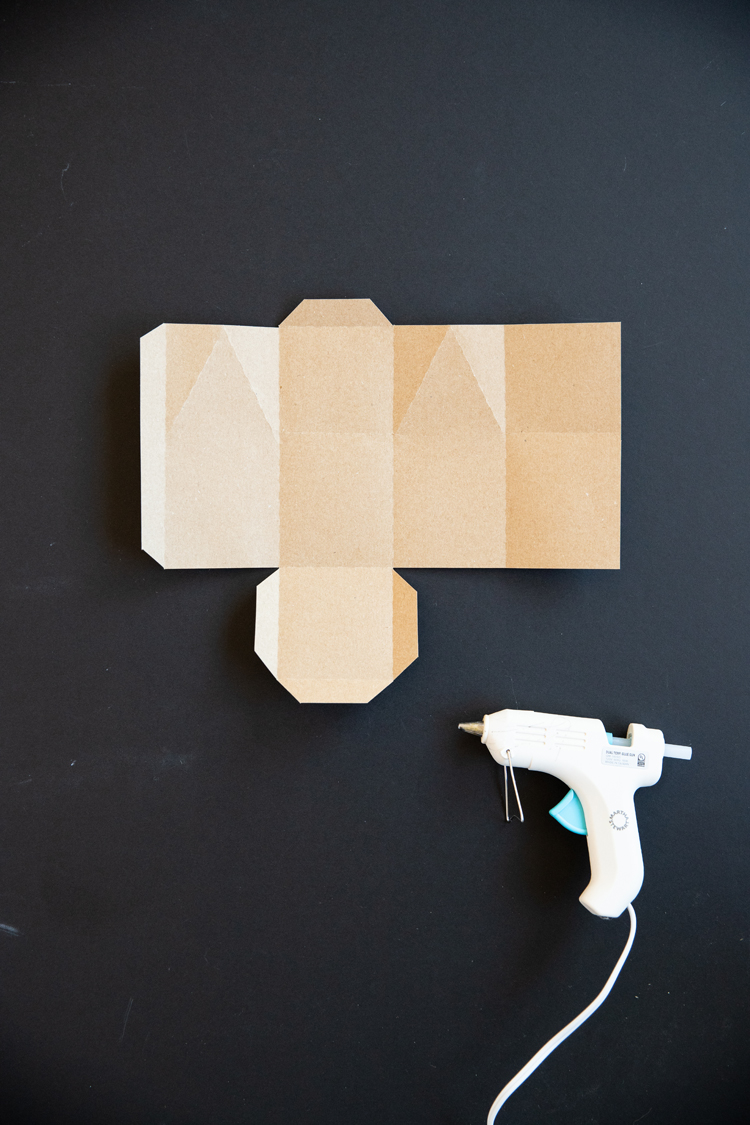 5. Fill your box. Close the box by folding the triangle fold lines inward, and then inserting the top tab on the opposite side of the folded sides. Secure with a little piece of tape.
Get as fancy or as simple with it as you want.
They can be a great way to get the kids involved in neighbor gifts. Have them decorate and color them before you assemble them.
They can also be used any time of year as a housewarming gift with a gift card inside, as a Halloween treat box if you use black card stock, or for a birthday gift with doll house accessories inside. So many possibilities!