If you haven't checked out my Arizona fabric post from yesterday, you must!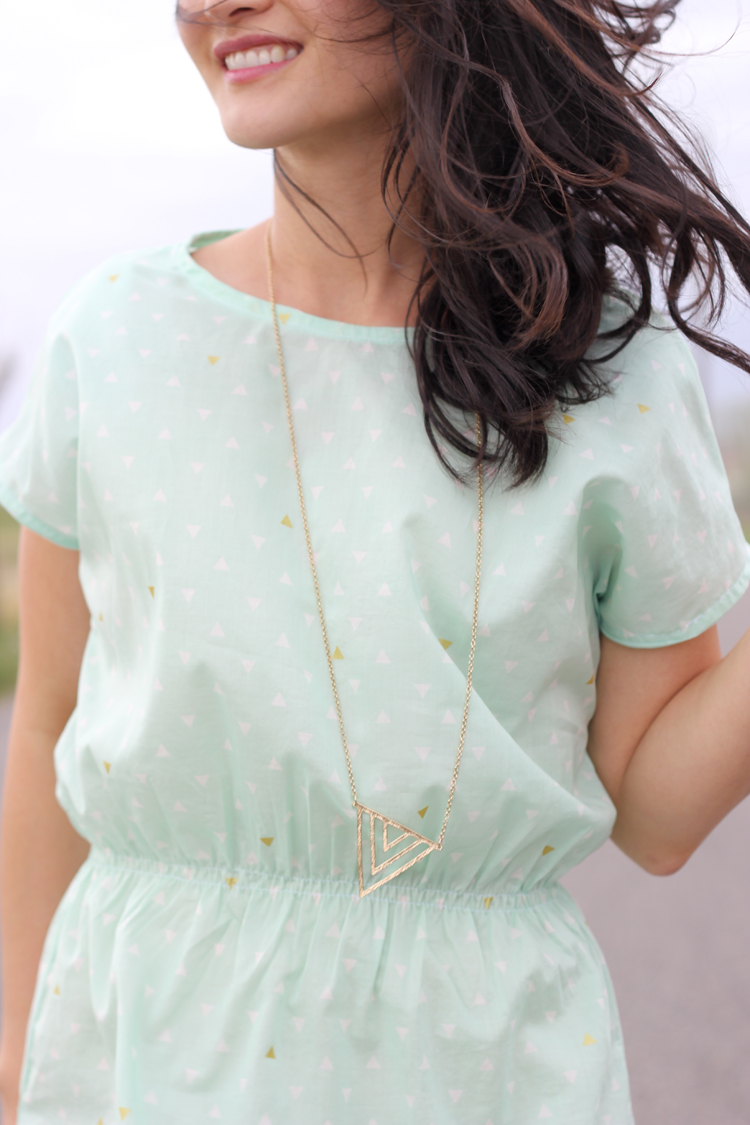 Today, I am sewing up more from April Rhodes' new fabric line Arizona AND I'm using one of her patterns, The Staple Dress. I sewed it up in the Triangle Tokens voile fabric in her collection. It is a lovely mint, with white and gold triangles. The feel of it is buttery soft and so delicious!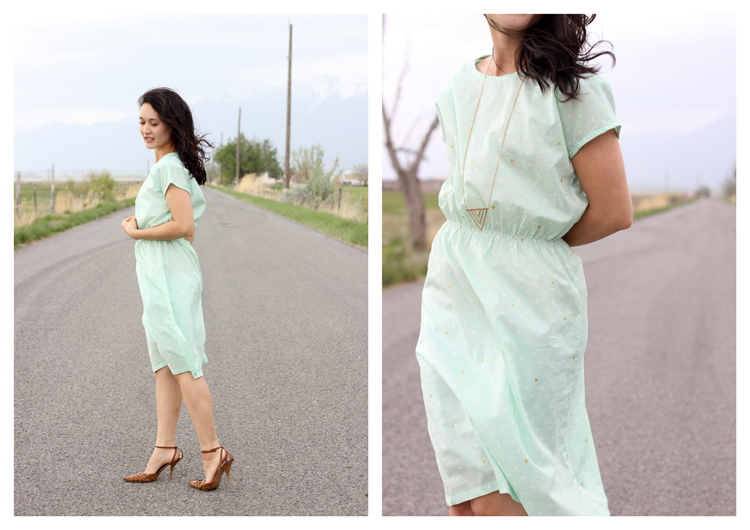 Is it weird that I often describe fabric in food terms? Don't answer that….I probably will anyway, even if it's weird. 😉 Because this stuff is so delectable, I tell ya.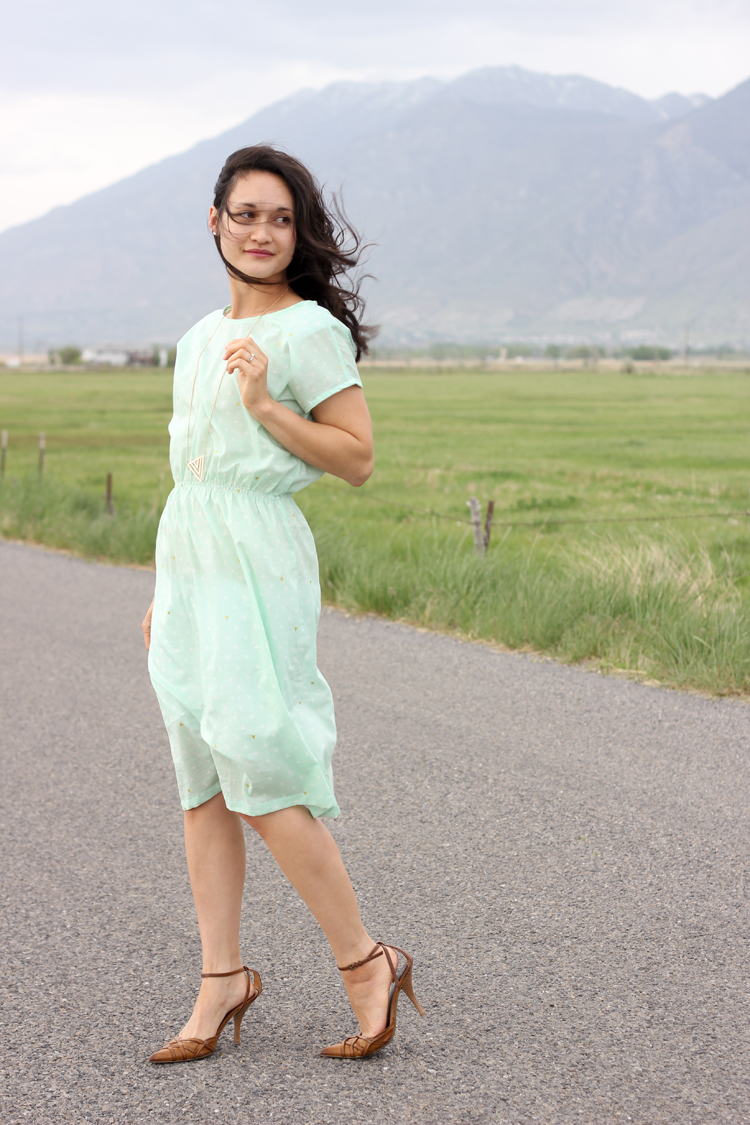 I am obsessively hoarding my scraps for future projects. 🙂
Because of the pastel color of the voile, I must warn you that it is quite see through. I really should have sewn in a lining, but alas did not. A tank top and slip do the trick nicely though.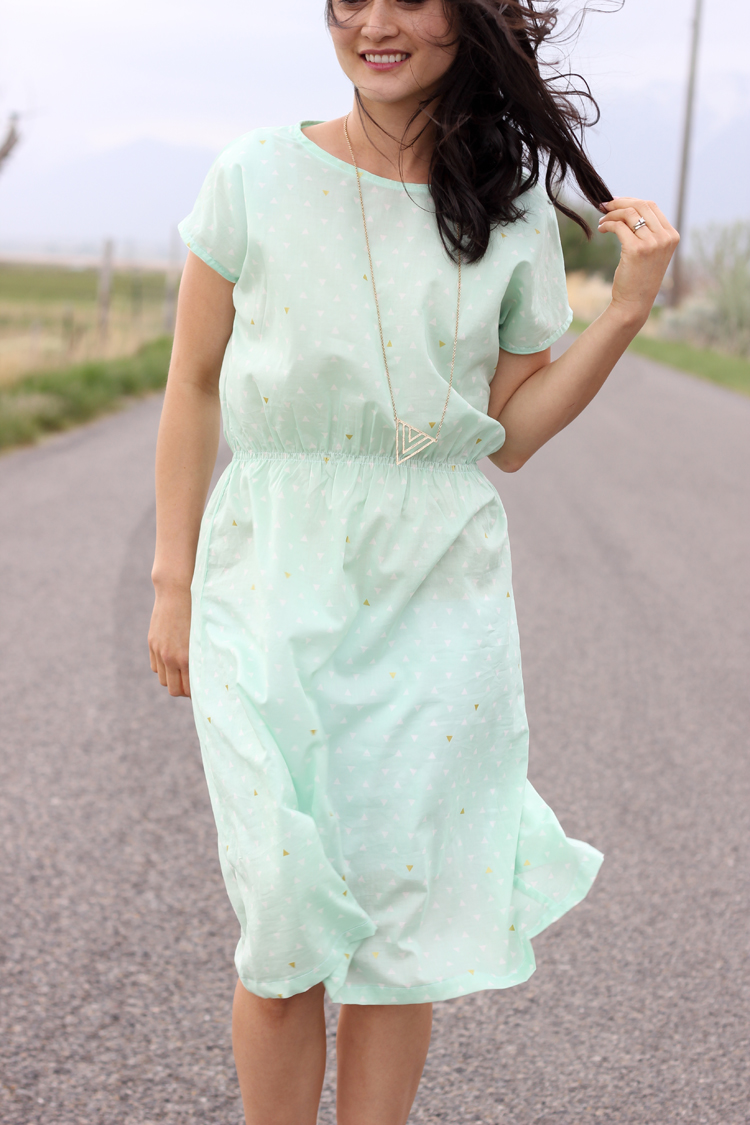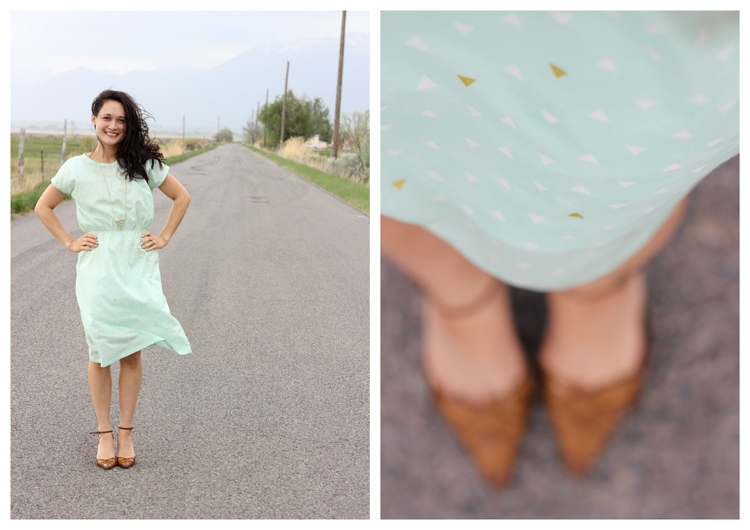 I have sewn the Staple dress before but in knit and in a polyester silk blend. It is fun to see how the dress takes on a different shape depending on the fabric. The cottons in April's Arizona collection are so soft, I think those fabrics would do nicely for this dress as well.
It is such a forgiving pattern in sizing and in sewing. It's a great first dress pattern if you're a newbie and my favorite go to quick selfish sewing pattern.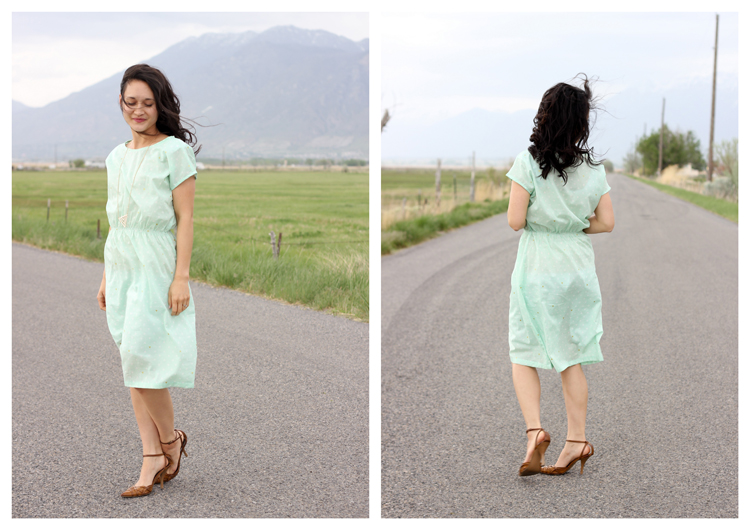 I also love this dress for it's comfort. I could literally sleep in this dress and not care.
I love it so much so, I made a second Staple dress (what can I say, I like to sew them in pairs), this time in a mystery fabric that was gifted to me by my mother. She grabbed a few yards of it I think at a Hancock's fabric liquidation sale. I have no guess as to what it really is. I just know that is has a nice solid mid-weight feel and fluid drape.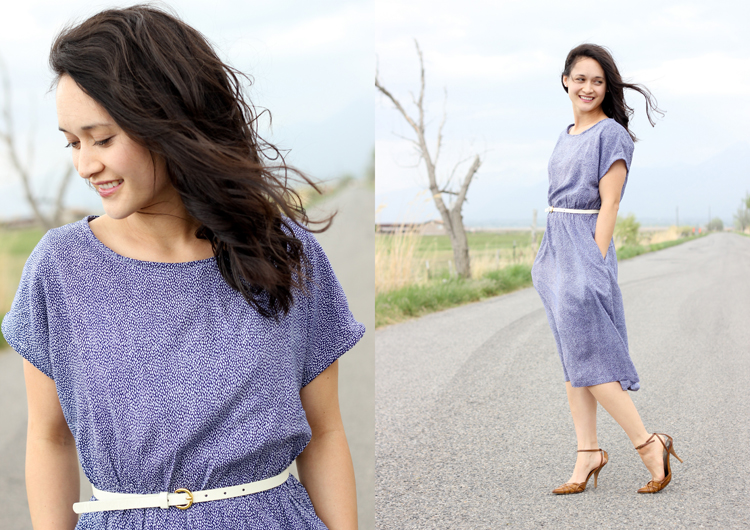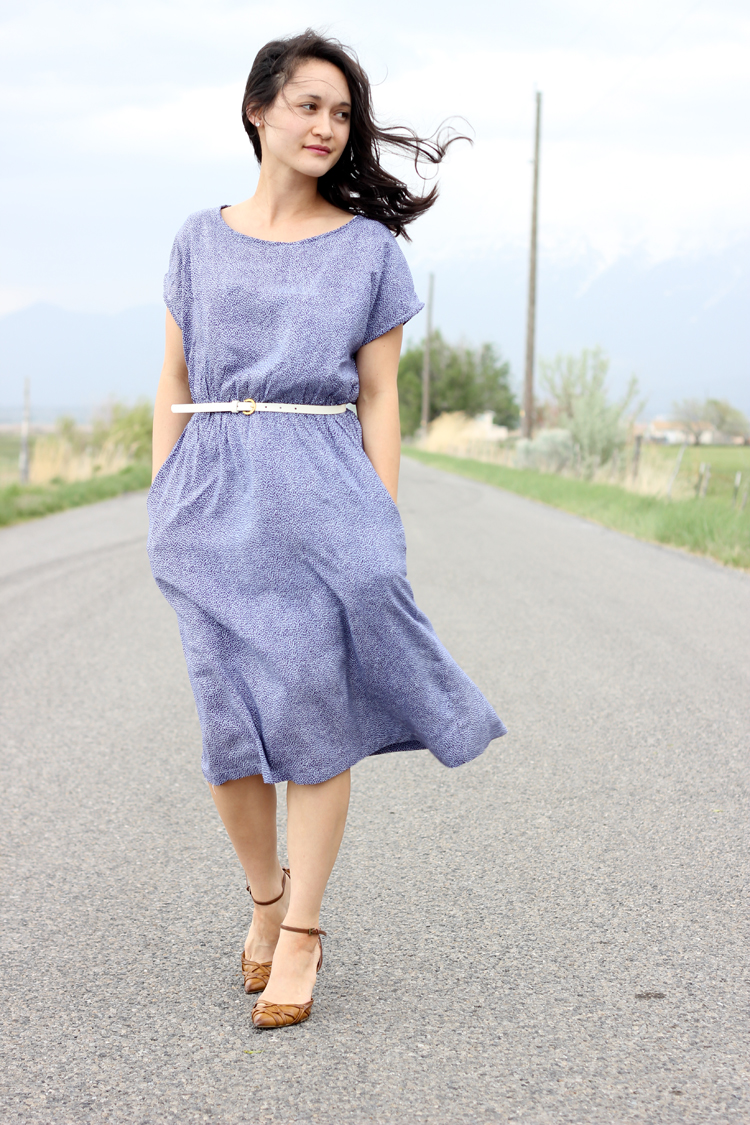 At first, I wasn't too excited about the print thinking it was kind of generic, but when I looked up close I realized it was little grains of rice and loved it.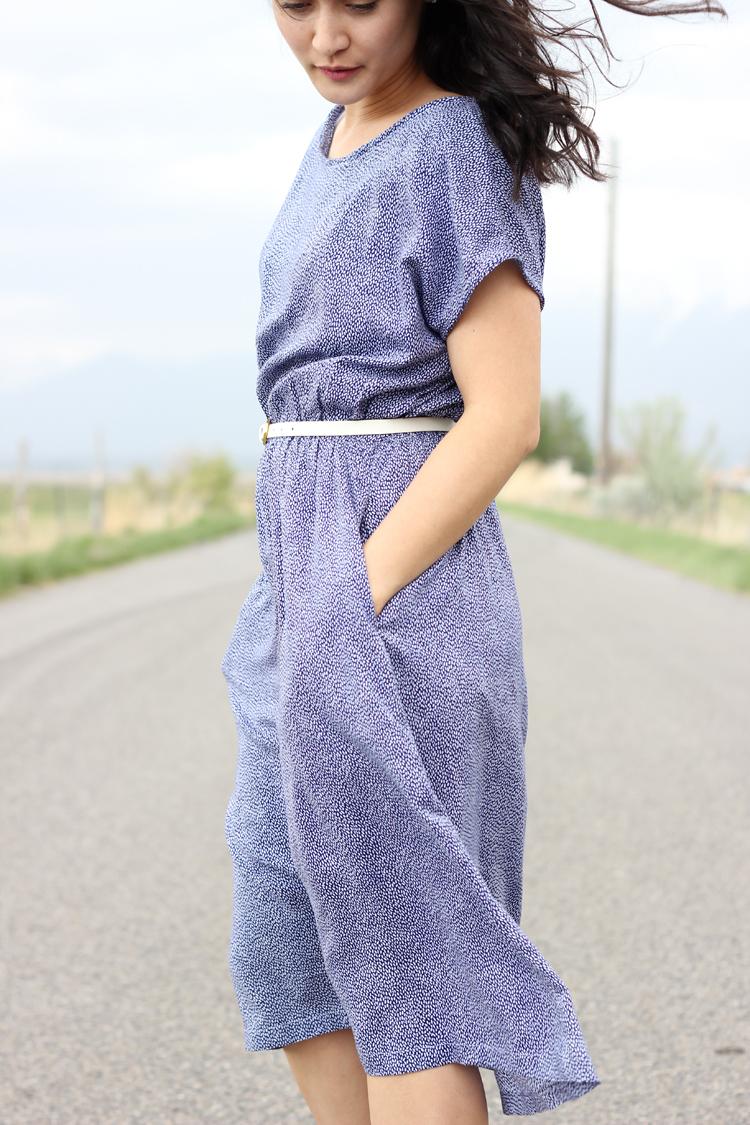 I made both Staple dresses longer than the original pattern. I really like the elegance of midi-length skirts and dresses.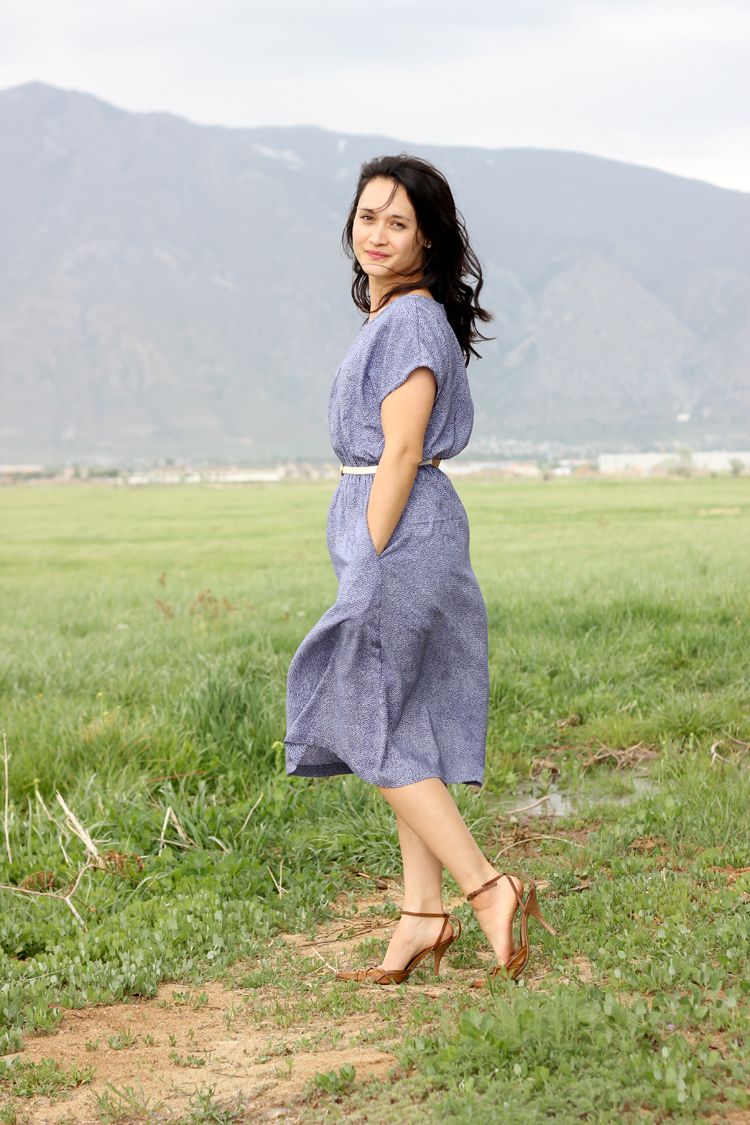 Especially when paired with a blazer (this one is from H&M).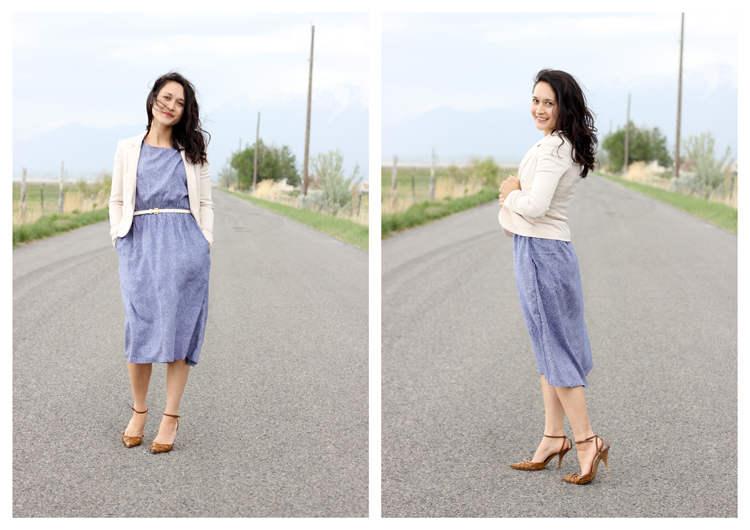 I am not sure why, but whenever I take pictures for Staple dresses it always happens to be a windy day! Which is fine by me. It's nice to have a built in photoshoot fan. 😉 ha.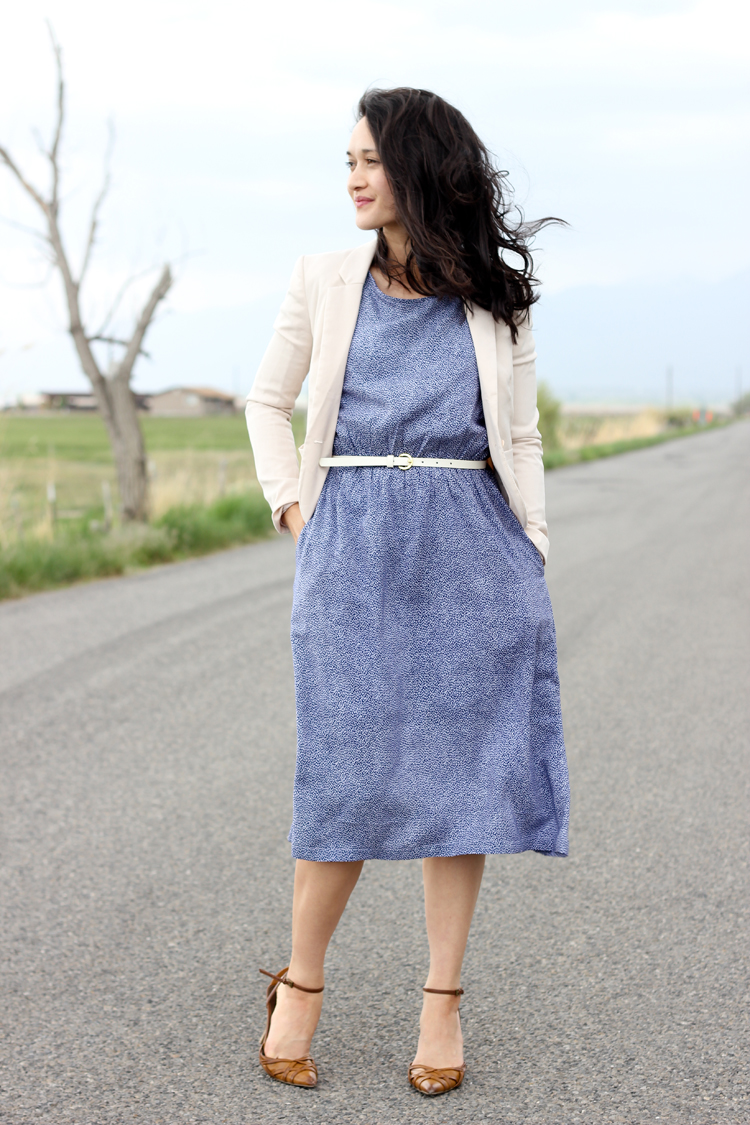 Okay…Don't forget to enter the giveaway to win 8 fat quarter prints from April's Arizona collection HERE!
Have a great weekend! 🙂