We loved our DIY chalkboard doll houses so much, I thought I'd make one to take on the go!
We're calling it a travel doll house, but it's really a multi-purpose chalkboard box that's great for drawing, travel games…whatever your imagination desires! Hey, you could even get mini matchbox cars and draw a little raceway for them to "drive" on!
The best part, is it's really easy to make. All you need is a wood box, paint, and rope!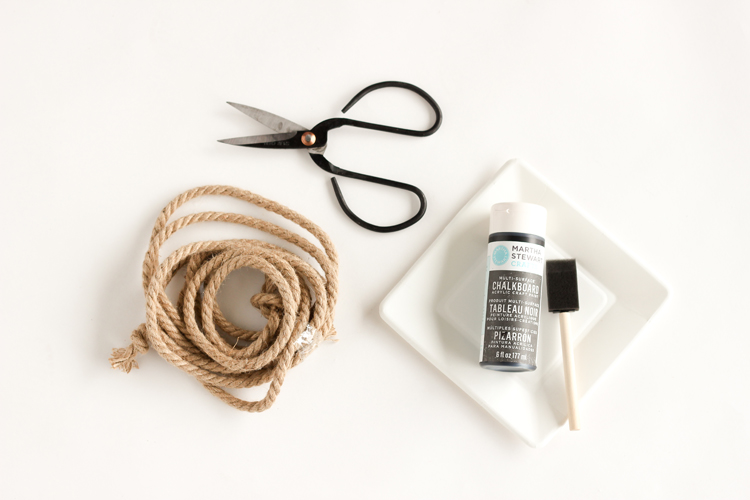 MATERIALS
unfinished lidded wood box with latch (I found this 8 in.x 8 in. box at Michaels for a few bucks)
1 yard of rope
power drill (drill bit large enough for rope)
chalkboard paint (I use and love Martha Stewart brand)
chalk
foam craft paint brush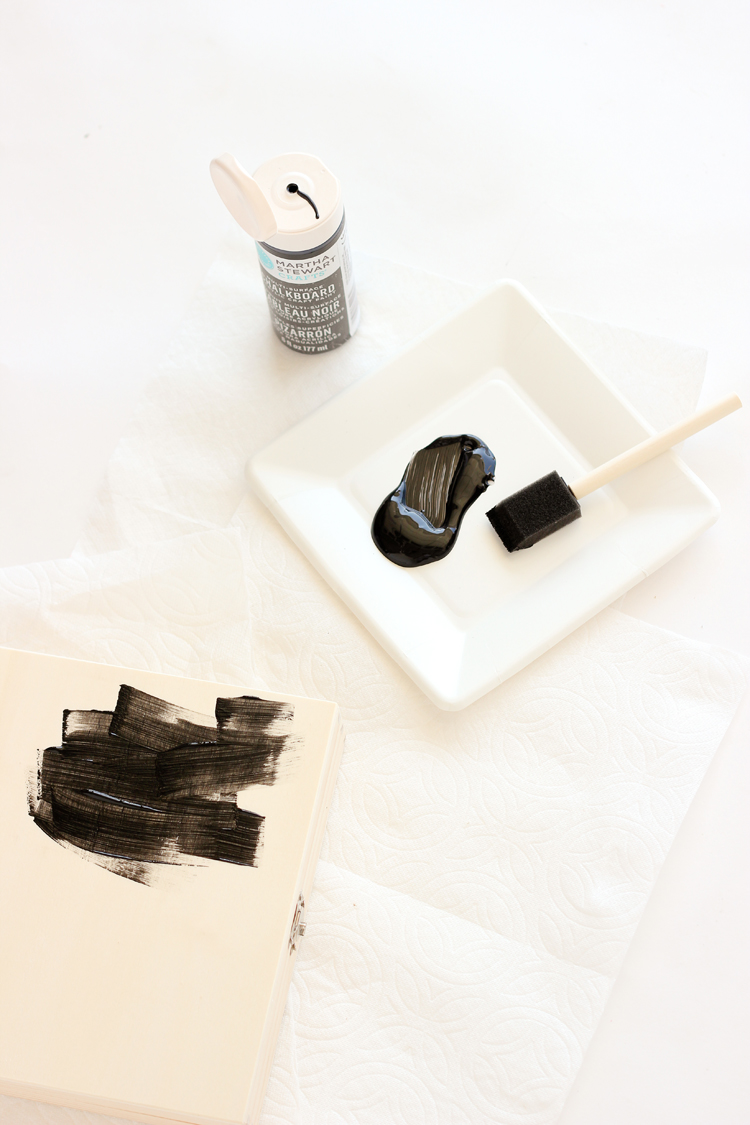 STEP ONE:
Paint your box with chalkboard paint and let it dry. Follow the paint's label instructions for exact drying and curing time.
STEP TWO:
Drill pairs of holes on both sides of the box, next to the latch.
STEP THREE:
Insert rope into one hole and knot in place. Insert into the hole, determine desired handle length and knot in place. Cut off excess and repeat for other side.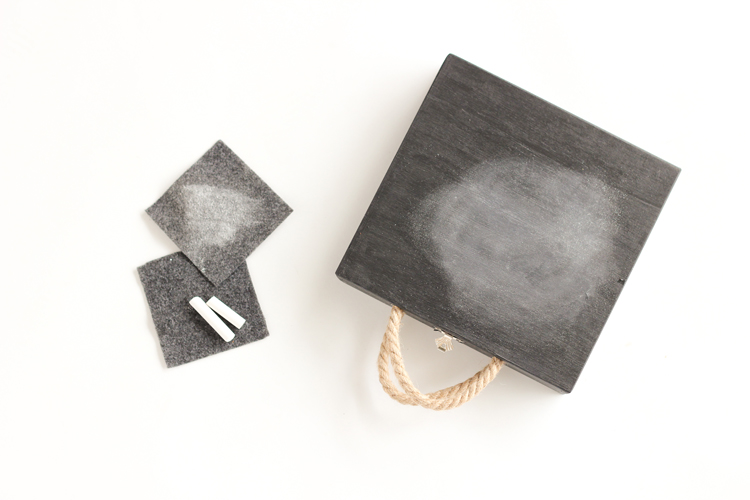 STEP FOUR:
Condition chalkboard surface with chalk dust. The easiest way to do this is to enthusiastically color on a piece of paper with your chalk to build up a good pile of dust. Then use it to rub all over your chalkboard surface.
I cut small squares of craft felt to use as an eraser and to help spread the chalk dust.
If you ever have to clean the box with water. Recondition it with chalk dust before using.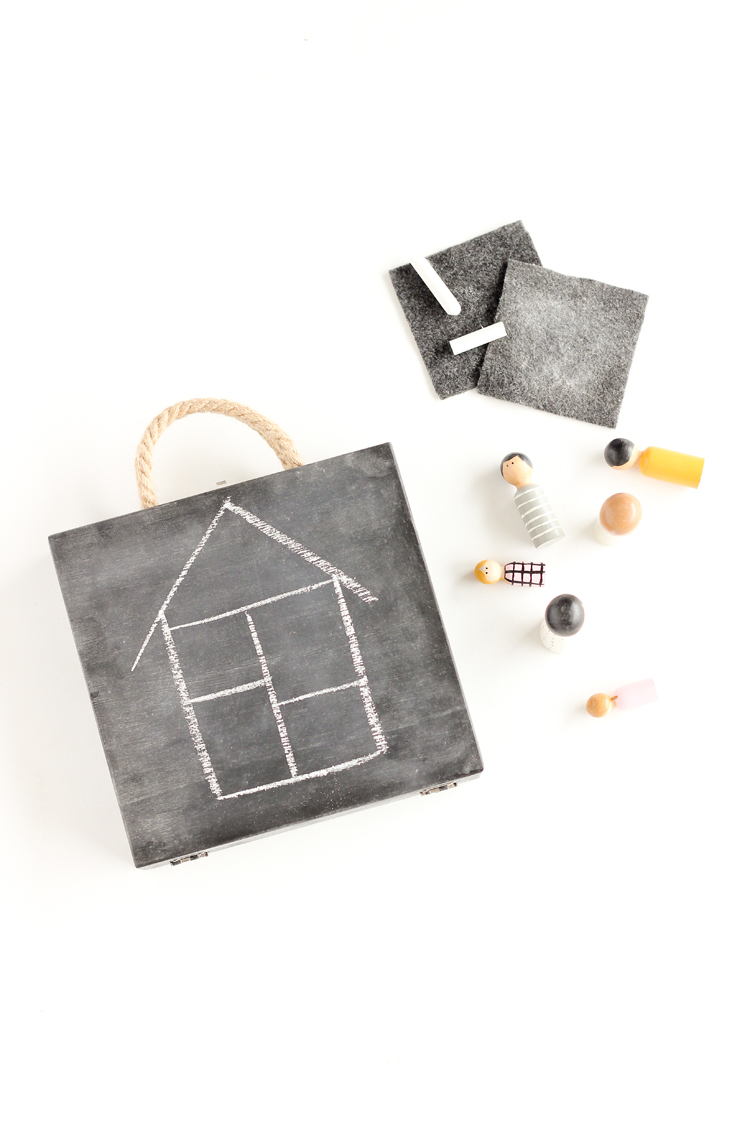 Add peg dolls or mini toys, and you've got play on the go!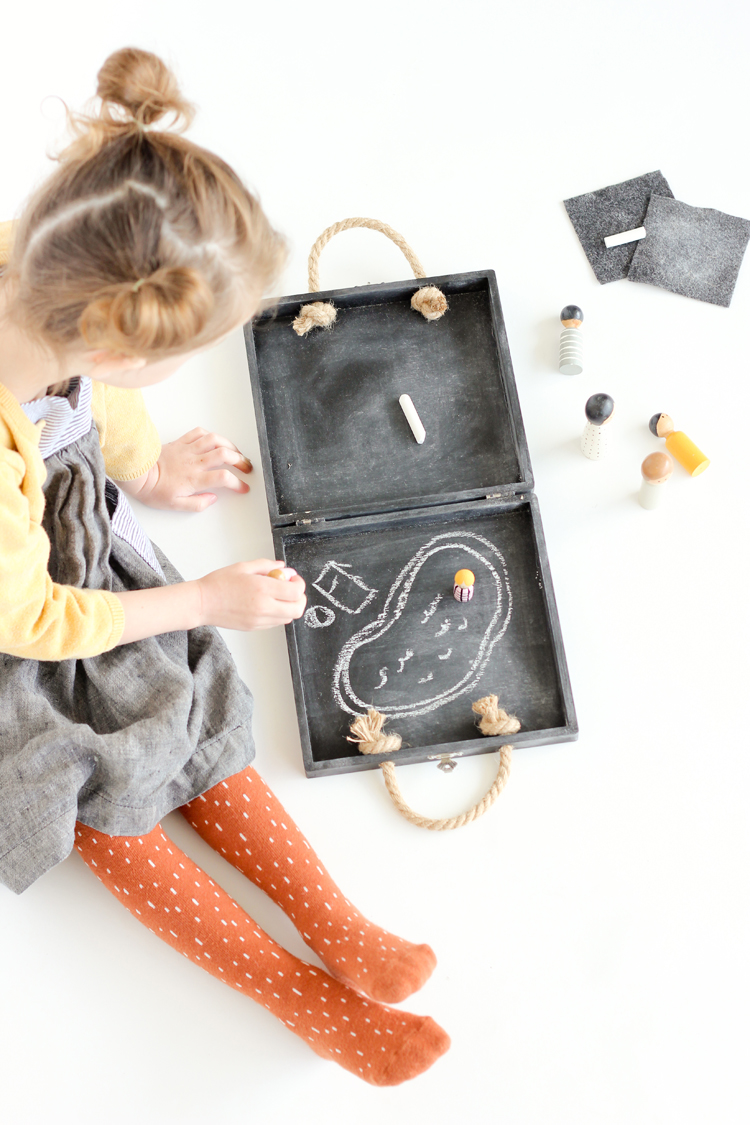 The sides of the box do a great job of keeping all the toys contained, so you can use this in the car, on a plane, etc.
When your littles are done playing, they can gather all the toys and chalk right inside, and tote it to their next destination!
Screen free and tons of fun! 🙂 🙂